Wendy's food is truly delicious, but those on a gluten free diet miss eating a lot of things. The reason is celiacs think food items at Wendy's contain gluten, and that's what stops them from munching on these. 
Wondering what Wendy's gluten-free menu is? Well, Wendy's has a wide variety of eatables and drinks that are free from gluten. 
In this article, you will find a lot on Wendy's gluten free menu. From drinks to popular snacks, I've listed everything you can try. 
Let's have a look and what you can order next time you go to this popular food chain.
Wendy's Allergen Statement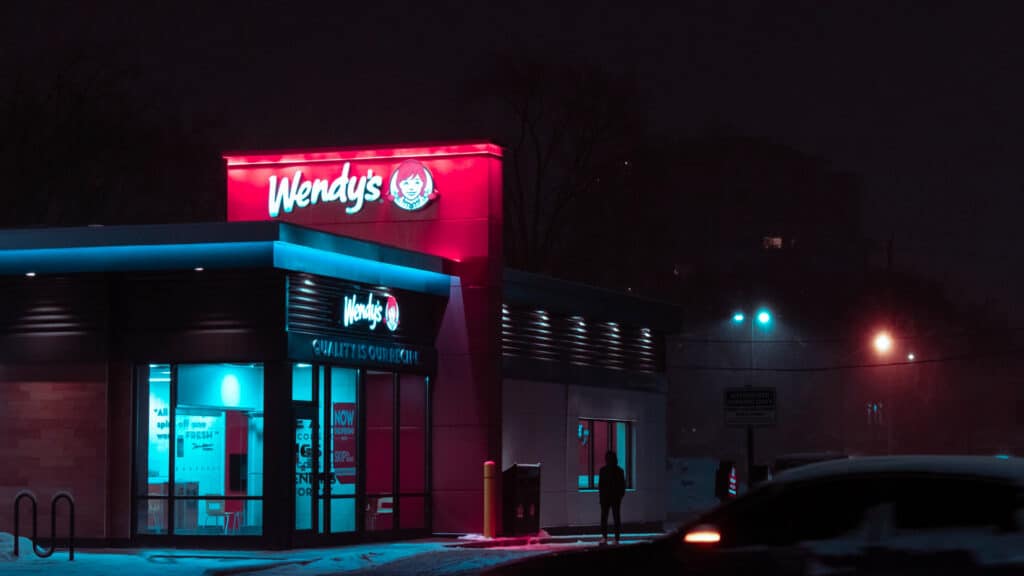 Before I go ahead and share the menu, it's important for you to know what Wendy's has to say. There's a dedicated section on their website that talks about the allergens present in different foods available at Wendy's.
In our restaurant app and on the website, we provide complete food allergen information to make it easier for our consumers to know what they are eating. Many food items on our menu are customizable, and you can ask the staff to avoid adding condiments, cheese, or other ingredients. 

We provide all known instances of allergens, however, cross-contamination in some cases can possibly cause allergies".

The Brand says
What you need to understand from this is that the food items marked as gluten free do not contain gluten. However, cross contamination may be possible sometimes.
Related Posts:- McDonald's Gluten-Free Menu
Wendy's Gluten Free Menu: 10 Popular Items You Can Order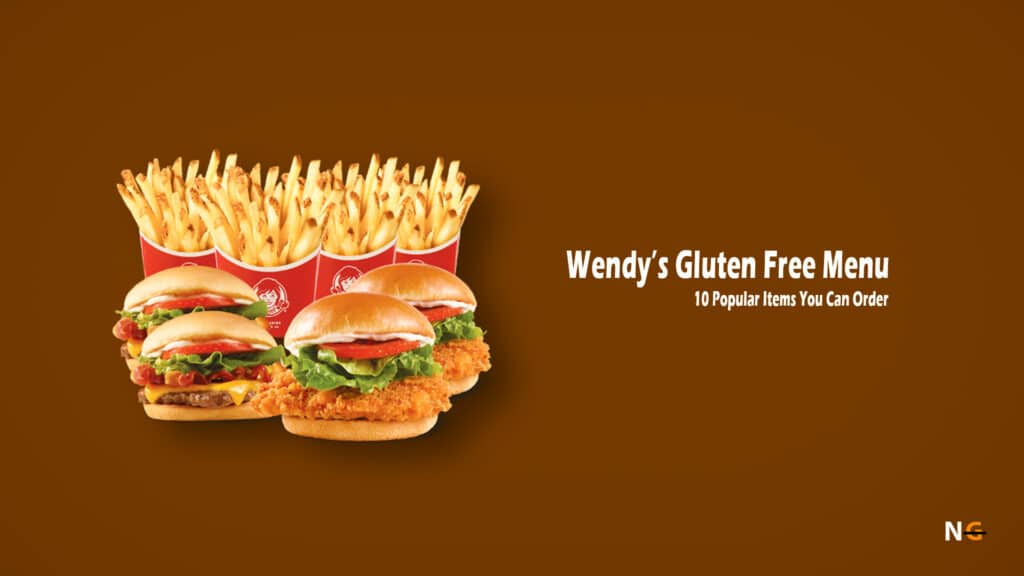 Though Wendy's has a wide menu for celiacs, I have listed the top 10 popular food items here. Also, you will find more details on salads and drinks you can order on a gluten free diet. 
Taco Salad 
The Taco Salad needs no modifications, therefore, no chances of cross contamination. Topped with Tortilla chips, the salad has corn and some amazing sauces you'll love. Overall, it's a great choice if you do not want to feel full and need something that's good for your health.
Dave's Cheeseburger (without bun)
Next on the list of Dave's Cheeseburger, and obviously without the bun, since the bun contains gluten. You can enjoy the crispy patty while preventing filling your body with gluten. However, Wendy's says that this patty is grilled along with other patties, so chances of cross contamination are there.
BLT Cobb Salad
Order BLT Cobb Salad if you need something indulgent, healthy, and light. The salad includes chicken too and has blue cheese, bacon, and avocado dressing. I loved this salad, and this is my go-to choice since I also prefer a gluten free diet.
Ultimate Grilled Chicken Filet (without bun) 
Like other burgers, you need to order this one without a bun as well. What makes this burger taste amazing is the perfectly grilled chicken filet patty that's full of crispiness and crunch. I always tell the staff to be extra careful about cross contamination and did not have any allergy-related issues so far.
Broccoli & Cheese Baked Potatoes
Wendy's has been selling these delicious food items for decades, and it is still very popular. The main ingredient is potatoes and loads of cheese. If you are looking for something high in calories and carbs, you can consider this snack. 
Garnished with a healthy serving of broccoli, the baked potatoes taste great. Some Wendy's outlets do not serve this item, but it'll be your luck if they bring it back to the menu.
Natural Cut Fries 
Natural Cut Fries is another gluten free food item you can order at Wendy's. Since potatoes are the main ingredient, the snack does not contain any gluten. However, the staff at Wendy's may put the fries in the fryer with other items, which may cause cross contamination. Ask them to prepare a batch separately.
Any Frosty 
After the delicious burgers, what Wendy's is known for are Frosties. You can order anything frosty at Wendy's without thinking twice, as they are free from gluten. Also, there are lesser chances of cross contamination since all frosty flavors are free from gluten.
Soft Drinks 
Most Wendy's outlets use the Coca-Cola Freestyle system with a touchscreen that lets you order your favorite drink. Also, you'll find Pepsi at Wendy's. Any soft drink that you order at Wendy's will be free from gluten.
Popular Gluten Free Salads at Wendy's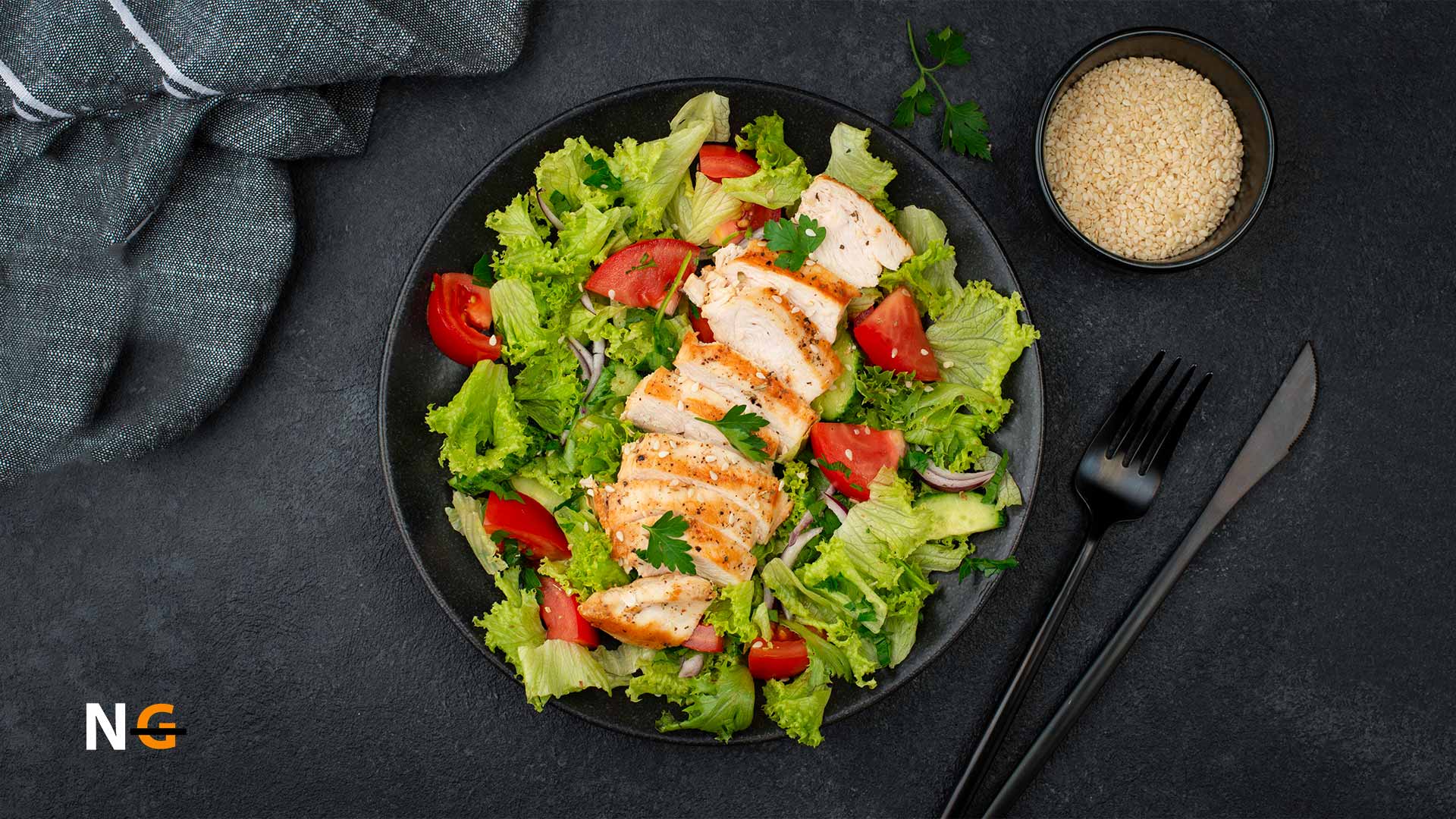 Apart from the food mentioned above, there are plenty of gluten free items you can order. Here is a list to help you out:
Beverages
Teas
Lemonade 
All carbonated soft drinks 
Strawberry lemonade  
Salads 
Strawberry Fields Salad (without chicken)
Spicy Chicken Caesar Salad (no croutons, without chicken)
Asian Cashew Chicken Salad (no chicken) 
Strawberry Fields Salad (no chicken)
Desserts
Vanilla Frosty
Chocolate Frosty
Sides Sour Cream & Chives Potato
Apple Slices
Sour Cream & Chives Potato
Cheese Baked Potato
Caesar Side Salad
Bacon & Cheese Baked Potato
Baked Potato
FAQs
Q: Are Wendy's French fries gluten-free?
A: Yes, French Fries at Wendy's are totally gluten free. However, chances of cross contamination are there. Ask the staff to prepare a fresh batch of fries for you without any other gluten-containing foods.
Q: Does Wendy's offer gluten-free bread?
A: No, they do not have gluten free bread or buns. You need to avoid eating buns at Wendy's to avoid any gluten allergies.
Q: Is Wendy's parmesan Caesar salad gluten-free?
A: All salads at Wendy's do not contain gluten, so you can order them without thinking twice. 
Q: Is Wendy's chili gluten-free and dairy free?
A: Yes, Wendy's chili is gluten as well as dairy free, and you can relish it to experience the amazing flavor. 
Q: Are Wendy's hamburger patties gluten-free?
A: Yes, hamburger patties at Wendy's are gluten free, and you can have them with lettuce. Make sure to avoid eating buns to prevent gluten allergies.
Final Thoughts 
That's everything you need to know about Wendy's gluten free menu. Now that you know what to order, you can quickly go into the food chain and eat things that you love and are gluten free. Make sure to ask the staff to prepare your meal separately to avoid any chances of cross contamination.
Stay tuned with Nothing Gluten to know if your favorite foods are celiac-friendly.