If you love Mediterranean and Italian foods, you've tasted fennel. This veggie has a deliciously aromatic taste when added raw to salads and dips. When cooked, it adds a sweet and mellow flavor to pasta, risotto, drinks, relish, etc.! Even its seeds are used in India and the Middle East. But is fennel gluten free?
Fennel is a gluten free vegetable that is safe for people with celiac disease or gluten intolerance. Fennel seeds, too, are safe. But improper storage and cooking methods or using gluten-rich ingredients may make fennel-based foods and drinks unsafe.   
But that's not all you need to know about this vegetable. Is it healthy for you to consume? How can you ensure that fennel-based recipes are entirely safe for you? Keep reading to find out all about it!  
Is Fennel Gluten Free?
Fennel is a popular vegetable commonly used in both raw and cooked forms. You'll be able to taste a hint of licorice or anise from the veggie in dishes like pasta, pizza, soup, sauce, gratin, salads, and more. It is even added to drinks. 
The good news is that you can enjoy this veggie's aromatic flavor without worrying about allergic reactions, even if you have celiac disease or gluten intolerance. That's because this vegetable does not come from gluten grains like wheat, barley, and rye. It is not related to these gluten grains in any way either.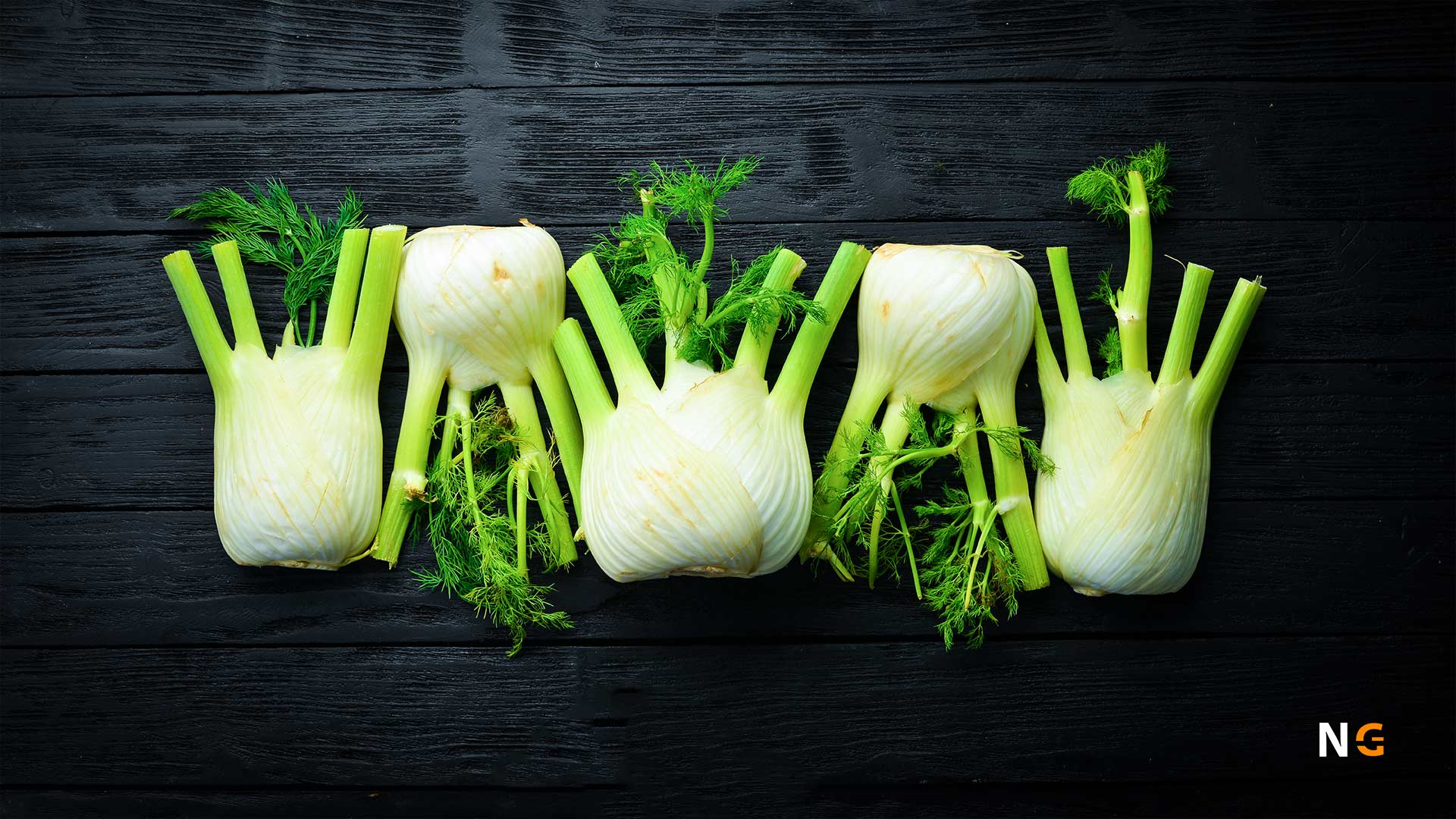 You can prepare many delicious gluten free recipes with fennel as the hero. You'll also find such amazing foods and drinks at a restaurant with the incredible flavorsome magic of fennel. However, when it comes to fennel-based foods and beverages, you must check the other ingredients for gluten content.
Dishes like pasta, pizza, sauce, soup, etc., contain wheat flour. There might be other ingredients in a recipe with gluten in them. This is especially true if you order food from a restaurant. It is also possible that the kitchen does not take proper steps to keep the cooking and storage units and utensils clean. 
As a result, there's a possibility of cross-contamination. So while fennel itself is completely safe for you to consume, you need to check the other ingredients in the item. You should also check if the restaurant's kitchen is clean enough. That's because there's no way to test a restaurant facility or the food and drinks it offers for gluten content. 
The same goes for your own kitchen, as well. Make sure that the dish or beverage you ship up using fennel does not have any other gluten ingredient, even in small amounts. To avoid cross-contamination, you should also keep your kitchen units and utensils clean and prevent contact with gluten ingredients.       
Related Posts:- Is Falafel Gluten Free?
Are Fennel Seeds Gluten Free?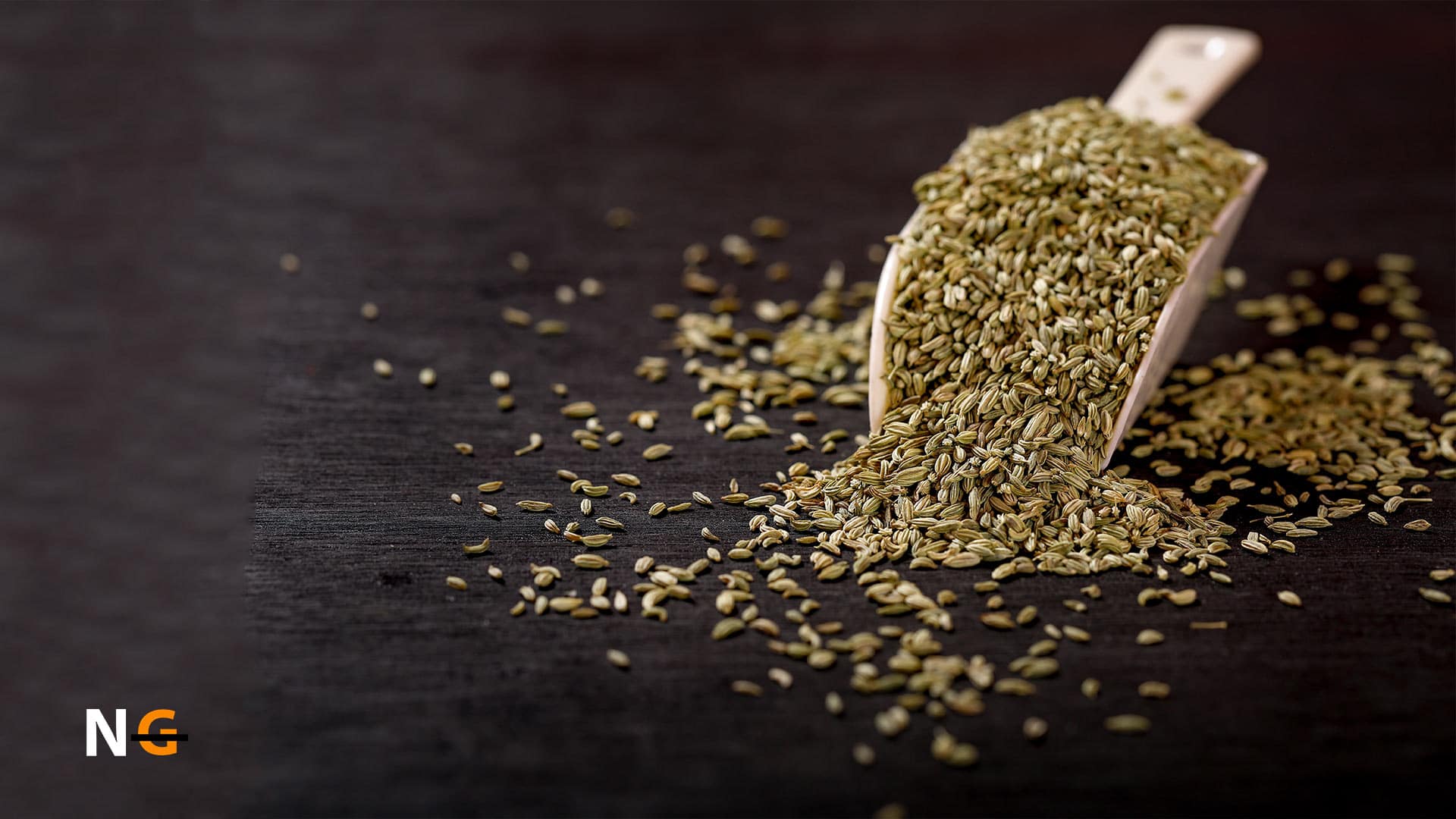 Fennel seeds are the seeds of the fennel herb, harvested for use as a spice. It adds a sharp and delicious aroma to dishes commonly used in Indian and Middle-Eastern cuisines. It is also a popular aromatic in Italian and Middle-Eastern dishes. But are fennel seeds gluten free?
Since fennel seeds come from fennel plants that are gluten free, it is evident that fennel seeds, too, are free from gluten content. So, much like the majority of the other spices and aromatics used in different cuisines, fennel seeds, too, are safe for celiac or gluten intolerant people. 
But just like fennel plants, fennel seeds can be a part of foods with other ingredients with gluten content. Plus, there's always a chance of cross-contamination in the cooking and storage units. Since we mostly buy packaged fennel seeds, cross-contamination is also a possibility at the facilities of these spice brands.  
A good way to ensure that the seeds you purchase are from certified gluten free brands. If you can't find one, at least look for brands that are trusted by others with celiac disease. There are quite a few such reliable brands that you will find in the market, like The Spice Lab, Anthony's Goods, Spicely Organic, etc.  
What is Fennel?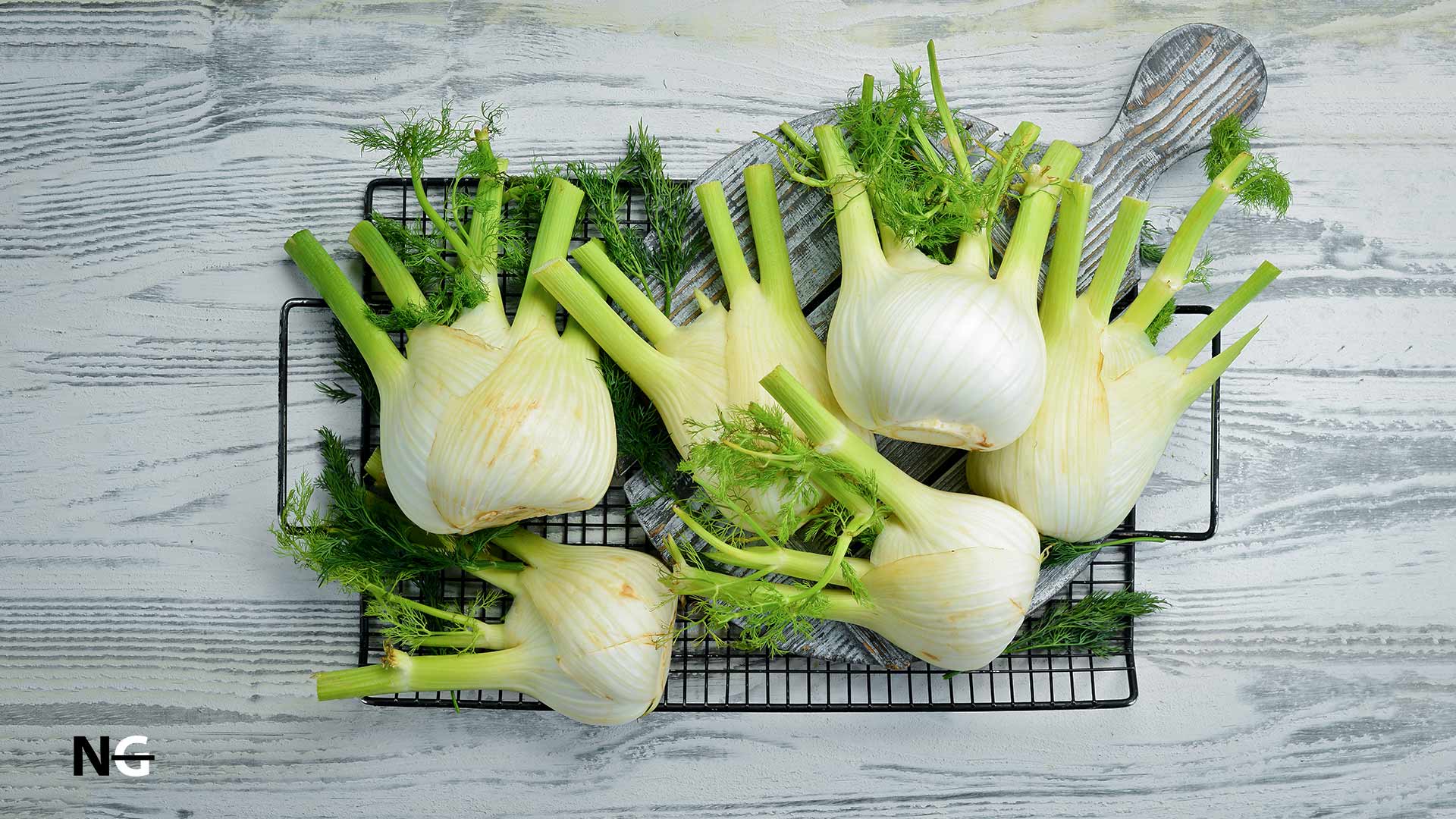 If you have been wondering, "Is fennel gluten free," you now have the answer. But what exactly is this veggie? Fennel is actually a herb from a flowering plant, commonly used in different foods and drinks. And you might be taken by surprise to learn that it comes from a plant belonging to the carrot family. 
Its leaves and bulb are used as a veggie, while the seeds of the plant in dried form a popular spice. This plant's parts are used to add a note of anise to spiced absinthe, wine, and claret. Besides food items and drinks, mouth fresheners may contain fennel seeds, where the seeds are coated with sugar like candy.
The remarkable flavor of the plant and its seeds is much like anise or licorice. It comes from a fragrant compound called anethole which is also present in anise. The flavor that comes from this compound is a lot milder than that of anise or star anise. 
That's what makes this plant and its seeds a little easier to incorporate into recipes. But when you add them to your foods or spice your drinks with them for the first time, make sure not to add too much. Otherwise, their aroma might become too overpowering.   
Health Benefits of Fennel (add 5-6 points)
Fennel is not just a gluten free source of an exotic flavor. It is also a healthy addition to your diet. This vegetable is a healthy source of carbs and is also rich in calcium, sodium, and vitamin C. It also contains a host of other vitamins and minerals like vitamin B, vitamin E, vitamin K, zinc, copper, and more.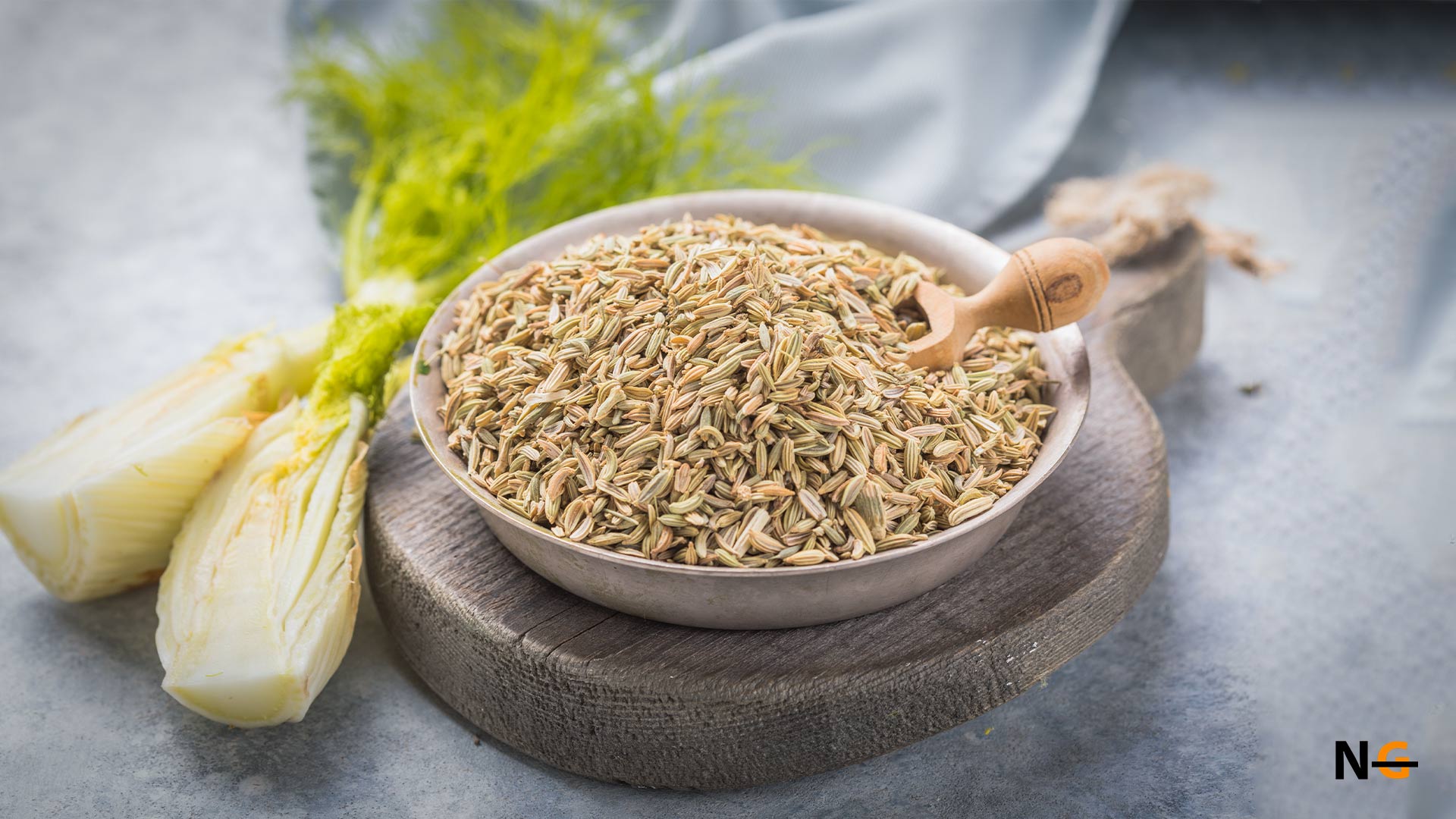 Fennel is rich in plant compounds that have potent antiviral, antimicrobial, antioxidant, and anti-inflammatory properties. Proponents also say that it has anti-cancer effects. The health benefits of fennel and fennel seeds are as follows – 
Improves Digestion – It can reduce inflammation and bacteria in the digestive tract. 
Quells Menstrual Cramps – It raises blood flow and lowers cramp-causing hormones.
Curbs Appetite – It contains essential oils with appetite-suppressing qualities. 
Protects Heart – It is high in fiber content and can reduce cholesterol.
Prevents Chronic Diseases – It suppresses abnormal cell growth.
Gluten Free Fennel Pasta Recipe
Fennel is a common ingredient in pasta recipes. It can add a complex flavor to the dish. Here's a gluten free pasta recipe. The key to keeping the dish safe for you is to use gluten free pasta, whether homemade or packaged. It can be made of rice or any gluten free flour mix. Check out the recipe –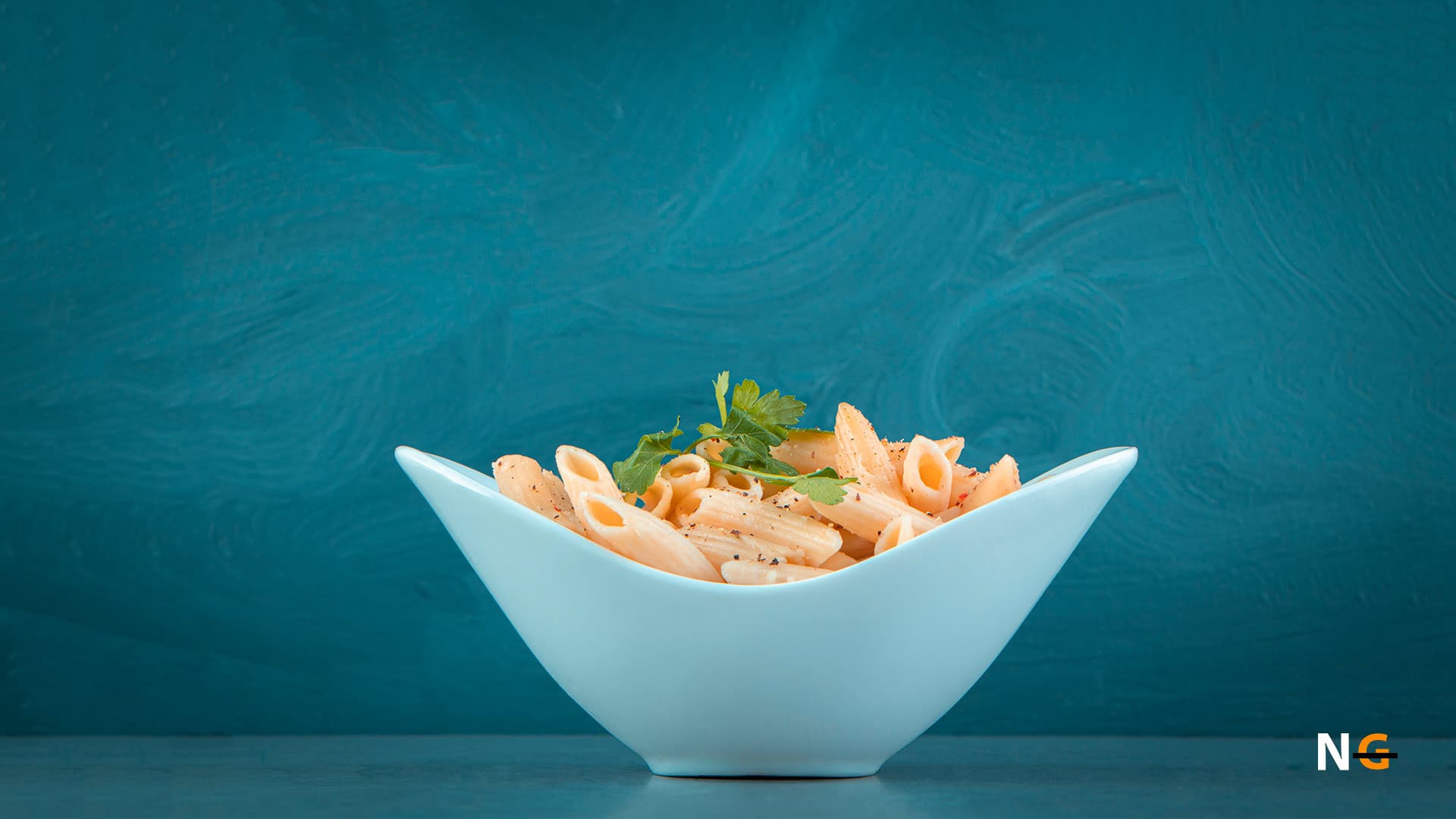 Ingredients –  
Bacon – 6 slices
Olive oil – 1 tbsp
Garlic – 3 cloves
Jalapeño chiles – 2 (large)
Fennel bulbs – 2 large
Chicken broth (gluten free) – 1 ½ cups
Italian parsley (finely chopped) – 2 tbsp
Lemon juice – 2 tbsp
Fennel seeds – 1 ½ tsp
Extra virgin olive oil – 2 tbsp
Pecorino cheese – 1 ½ cups
Spaghetti (gluten free) – 1 lb
Procedure –  
In a large skillet, dry-roast fennel seeds over high heat until brown to release the fragrant essential oils.
Remove the toasted seeds from the skillet and set them aside. 
In the same skillet, add bacon slices and saute over medium heat until they turn golden-brown and slightly crispy. 
Remove the bacon slices from the skillet and put them on paper towels.
Add 1 tbsp of olive oil to the skillet with the bacon drippings in it. 
Finely chop garlic cloves and deseeded chiles and add to the skillet. Saute for 1 min.  
Chop fennel bulbs into wedges and add them to the pan. Cook for about 5 min till they start to soften. 
Add broth and lemon juice. Give it a quick stir, and put 2 tbsp of parsley, along with the toasted fennel seeds. Bring it to a boil. 
Reduce the heat from Medium to Low and keep stirring gently now and then for around 20 min until the fennel becomes completely tender. 
Season the sauce with salt and pepper and cover the skillet. Let it cook on low heat. 
Cook the gluten free pasta till al dente. Once it's cooked, use a ladle to fish out a cup of the starchy pasta water and reserve it.  
Drain the cooked pasta and keep it in a separate pot. 
Uncover the skillet with the fennel sauce and let it cook for about 4 minutes on high heat until the liquid reduces. 
Add the pasta to the sauce, along with 2 tbsp extra virgin olive oil, 1/2 cup cheese, and cooked bacon. Keep stirring. Add the reserved pasta water, a quarter of a cup at a time, to give it a smooth texture. 
Give the pasta and the sauce a quick toss and remove from heat. 
In a serving bowl, put the pasta, and top it off with the remaining cheese and chopped parsley. 
Your delicious gluten free fennel pasta is ready!
Final Words
Fennel is a beautifully aromatic addition to any food or drink. It also brings its own set of health benefits. But is it gluten free? Thankfully, both fennel and its seeds are free from gluten and can be eaten without experiencing allergic reactions. 
However, you should make sure that the process of preparation is performed in a clean area to prevent cross-contamination. You should also make sure that the other ingredients in the dish or beverage also do not contain gluten. 
Frequently Asked Questions
1. Can celiac patients eat fennel?
Fennel is a plant that belongs to the carrot family. It is not related to any of the gluten grains like wheat, barley, or rye. Hence, fennel does not have any gluten content in it. All parts of fennel, i.e., seeds, leaves, and bulb, are safe for celiac patients.
2. What spices are not gluten free?  
Spices do not come from gluten grains, i.e., wheat, barley, or rye. So spices are naturally gluten free. But ground or packaged spices and spice mixes may contain traces of gluten due to cross-contamination in the factories during processing or storage. They may also have gluten-containing additives.
3. Why is fennel good for you?
Fennel is loaded with plant compounds that have antiviral, antimicrobial, antioxidant, and anti-inflammatory effects. They can help with digestion, menstrual cramps, hunger pangs, heart conditions, chronic diseases, etc. Plus, the herb and its seeds fit different types of diet plans like vegan, keto, paleo, gluten free, and more.