When you visit any Mediterranean restaurant, the first thing you think of ordering is falafels. While these fried patties are delicious and are pretty hard to resist, you might wonder if falafels are safe for celiacs. Is falafel gluten free? 
Not all falafels are gluten free as the dish requires flour. Many restaurants or brands may use wheat flour in the falafel mix, which contains gluten. 
In this article, you'll find information about falafel, its gluten status along with its nutritional values. Plus, I have mentioned an amazing gluten free falafel recipe you can try at home. 
Is Falafel Gluten Free?
Whether falafel is gluten free or not entirely depends on the makers. While the traditional recipe is gluten free because it uses chickpea flour, some modern makers add wheat flour to it.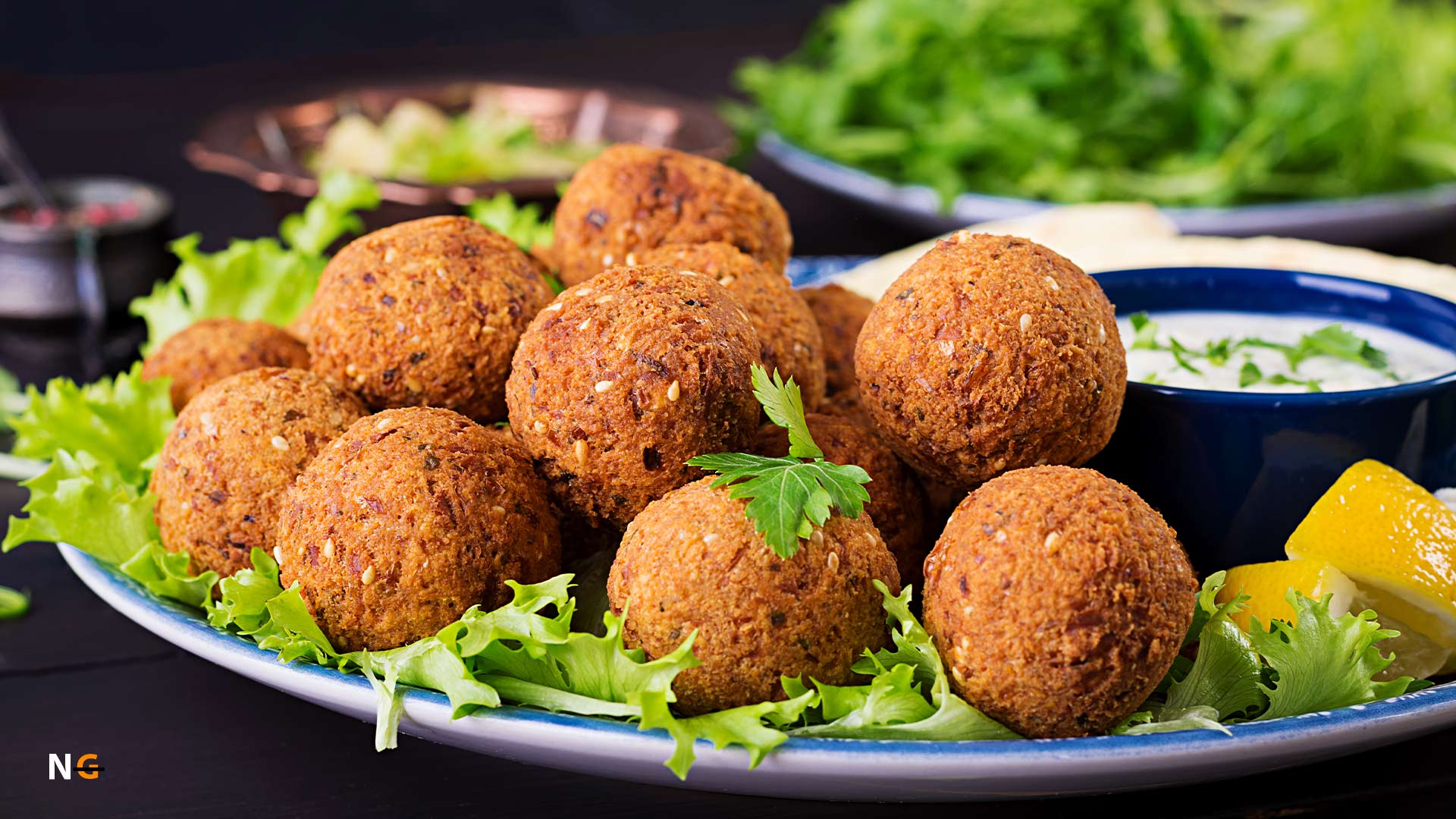 Wheat is one of the main sources of gluten, so it's a strict no for celiacs and even gluten allergic people. So how do you figure out if the falafel you're eating contains gluten or not? 
If you are buying ready made falafel, check the ingredient label. If you see wheat flour, keep it back in the stack. While ordering falafel in any restaurant, don't forget to ask the staff which flour they are using. 
But gluten contamination isn't only limited to which flour makers are using; it can get added through shared fryers or utensils. Therefore, for store bought only, pick the ones with a gluten free label, and while eating at restaurants, confirm if they are making it in shared utensils. 
Related Posts:- Is Coleslaw Gluten Free?
What Are The Ingredients In Falafel?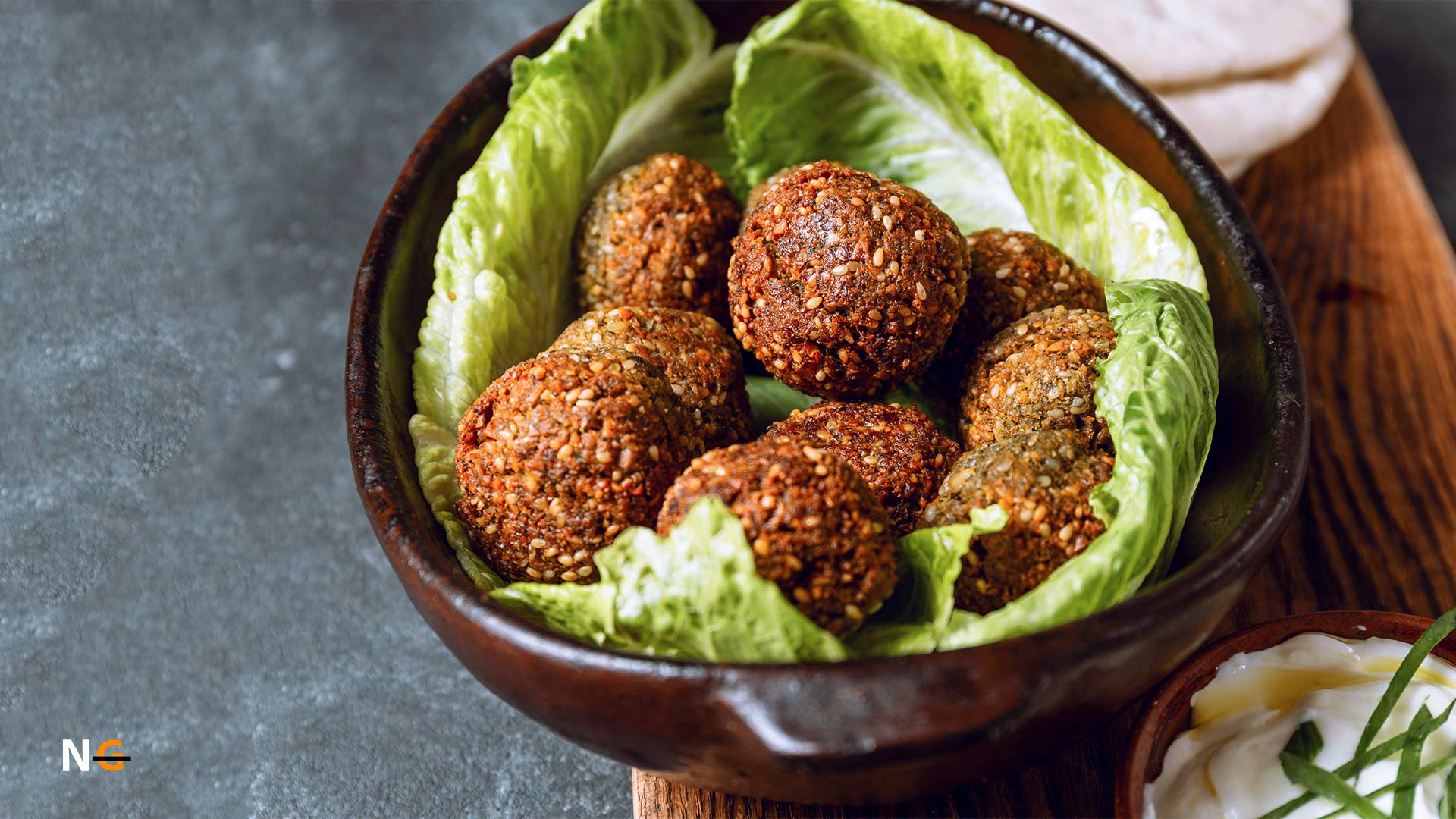 Chickpea flour is the main ingredient in falafel. But sometimes, it's made with fava beans or by combining both chickpea and fava beans. Other ingredients used in the recipe are- fresh herbs like parsley, coriander, dill, onion, garlic, shallots, red pepper flakes, and cumin powder. 
As you can see, there are no gluten grains or gluten products in the recipe. Hence, you can make gluten free falafel by sticking to the authentic recipe. 
Is Falafel Dairy-Free?
Another common question about falafel, mainly lactose intolerant people ask, is if falafel is dairy free. Yes, falafel is dairy-free; there is no milk, yogurt or cream, or any other dairy product used in the recipe. 
Is Falafel Vegan?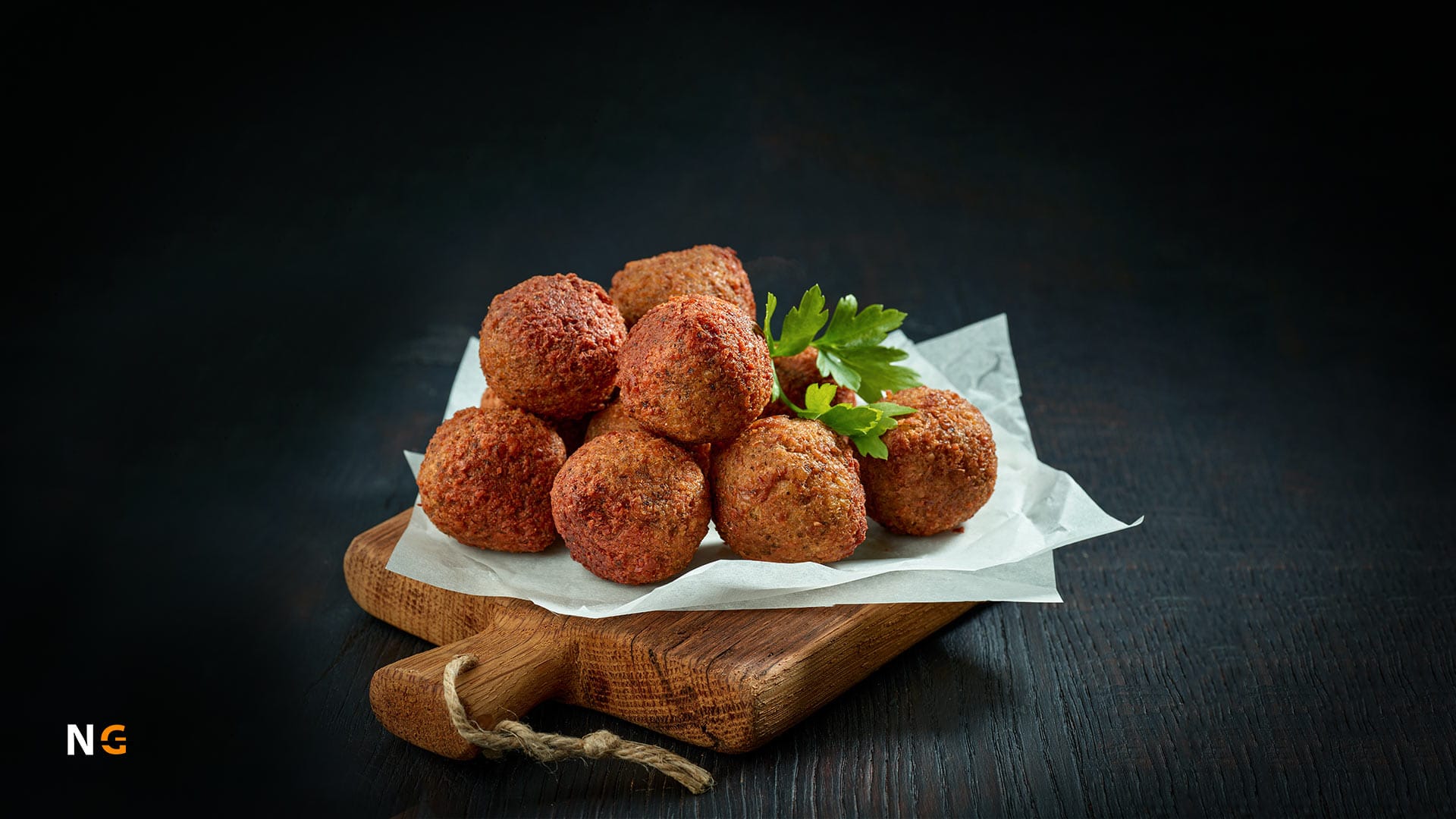 Yes, falafel is vegan with no meat products or derivatives. It's entirely safe to add falafel to your vegan diet. But sometimes, falafel is mainly served with sauces/ dips or wraps, which may not be vegan. 
A Fantastic Gluten Free Falafel Recipe You Must Try 
Falafel is delicious, filling, and packed with lots of fresh herbs. You don't have to go to a restaurant every time you get a falafel craving. Following my gluten free recipe, you can easily make this Middle Eastern dish at home without the risk of gluten contamination. 
Gluten Free Falafel Recipe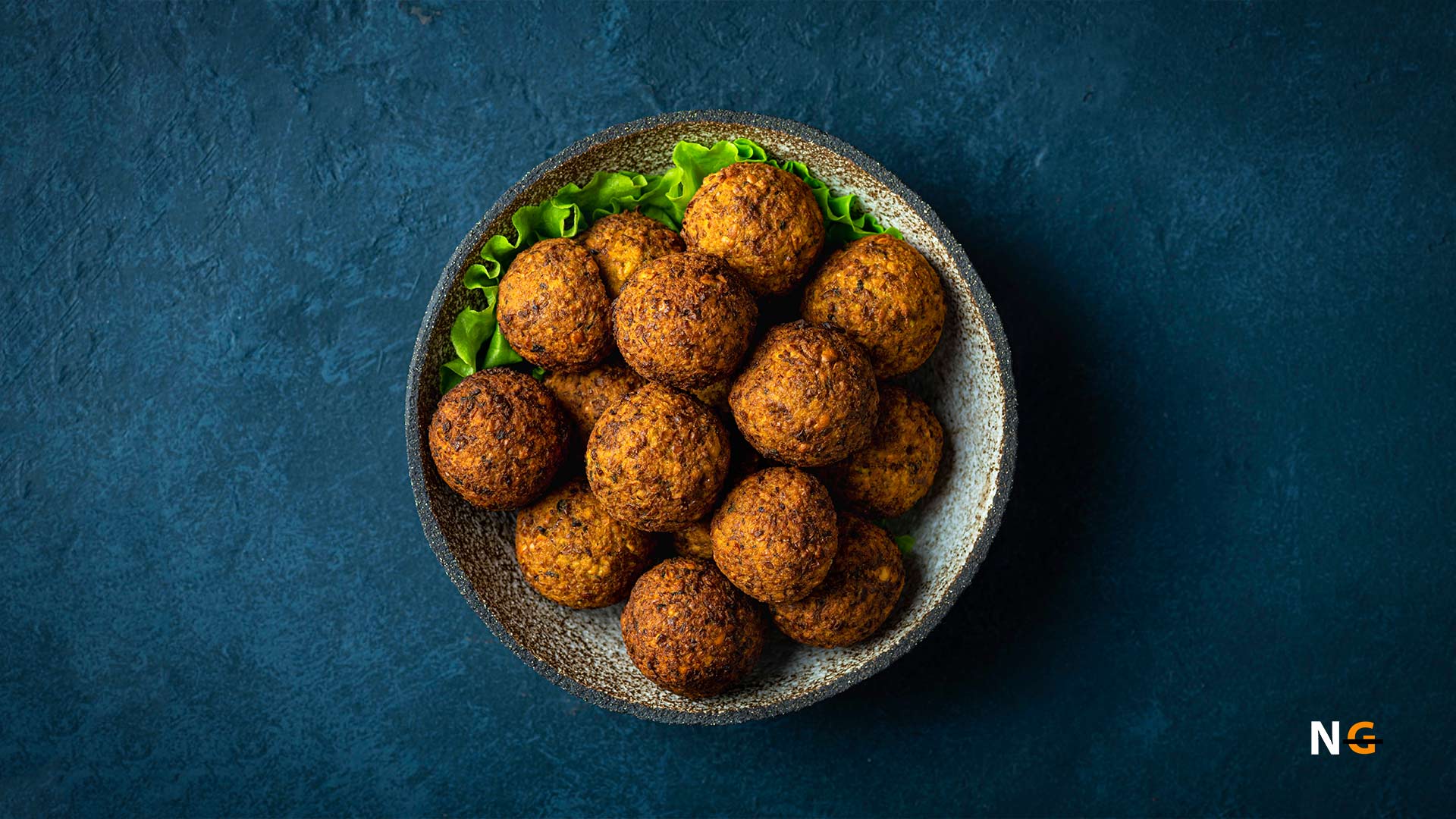 Ingredients 
16 oz chickpeas (soaked) 
¼ cup chickpea flour 
2 garlic cloves 
1 onion 
½ bunch parsley 
1 tbsp cumin 
¼ bunch of fresh cilantro 
¼ tsp cayenne pepper 
1 ½ tsp salt
2 tbsp tahini 
Lemon juice 
Method 
Step one 
Preheat the oven to 400°F. Add soaked chickpeas, garlic, and onion to a food processor. Grind until all ingredients are finely chopped but don't make it mushy. Then add dried spices, lemon juice, and fresh herbs and blend again. Now add the chickpea flour and tahini to the food processor and grind again. 
Step two 
Transfer the mixture to a large bowl. Using your hands, make small balls. Bake these in the preheated oven for 18 minutes, flip them and bake for another fifteen to 18 minutes. If you want them extra crispy, keep them in the oven for a few minutes more. 
You can make falafels on the gas stove as well. For that, add one tbsp oil to the pan and fry the falafels for two minutes on each side. You can fry about five falafels in one tablespoon of oil.
FAQs
Q: Are Waitrose falafels gluten-free?
A: Yes, Waitrose falafels are gluten-free, and you do not have to worry about any gluten allergies and irritations. Also, these falafels are low on fat and are free from additives or preservatives. 
Q: Is Turkish falafel gluten free?
A: Yes, falafel is naturally gluten free, so it makes Turkish falafel free from gluten. People on a celiac diet can have Turkish falafel for a filling and delicious experience. 
Q: Is chickpea flour gluten free? 
A: Yes, chickpea flour is gluten free. It's generally made by combining a variety of Bengal grams. 
Q: Can celiacs eat falafel? 
A: Celiacs can eat falafel if it's made only with chickpea flour. But if you have used wheat flour in the recipe, it's not celiac safe. 
Q: Is Trader Joe's falafel gluten free? 
A: Yes, Trader Joe's falafel is gluten free and vegan too. 
Conclusion 
Falafel is gluten free as long as it's made with chickpea flour. If you are making it at home, there are no chances of gluten contamination, but for ready made ones, you better check the ingredient labels. 
Also, don't forget to try our delicious gluten free falafel recipes and share them with your close ones.