If you're a salad lover, you must have heard of coleslaw. It's a dish mainly made of shredded cabbage with a salad dressing. The crunchy taste of raw cabbage and the sweet/sour taste of the dressing made it a popular side dish. 
But is coleslaw gluten free? Coleslaw is usually gluten free, but you must check the ingredient list when buying packaged coleslaw. 
Gluten sensitive people have to be careful about everything they're eating, and it goes for coleslaw as well. While the veggies used in the recipe are gluten free, we can't say the same for the dressing. 
In this article, we'll find out which coleslaw is safe for celiacs, and we'll also share a gluten free coleslaw recipe that you can prepare at home. Keep reading till you reach the end.  
Is Coleslaw Gluten Free? 
Coleslaw is gluten free as none of its ingredients is wheat-based. It's made mainly of shredded cabbage and a vinaigrette or mayonnaise dressing. Cabbage is, of course, gluten free and safe for any gluten sensitive people. 
Coming to dressings, both vinaigrette and mayonnaise are gluten free as well. But if you buy readymade coleslaw, there might be chances of cross-contamination. If made in a shared facility, coleslaw may come in contact with gluten products that make it unsafe for celiacs.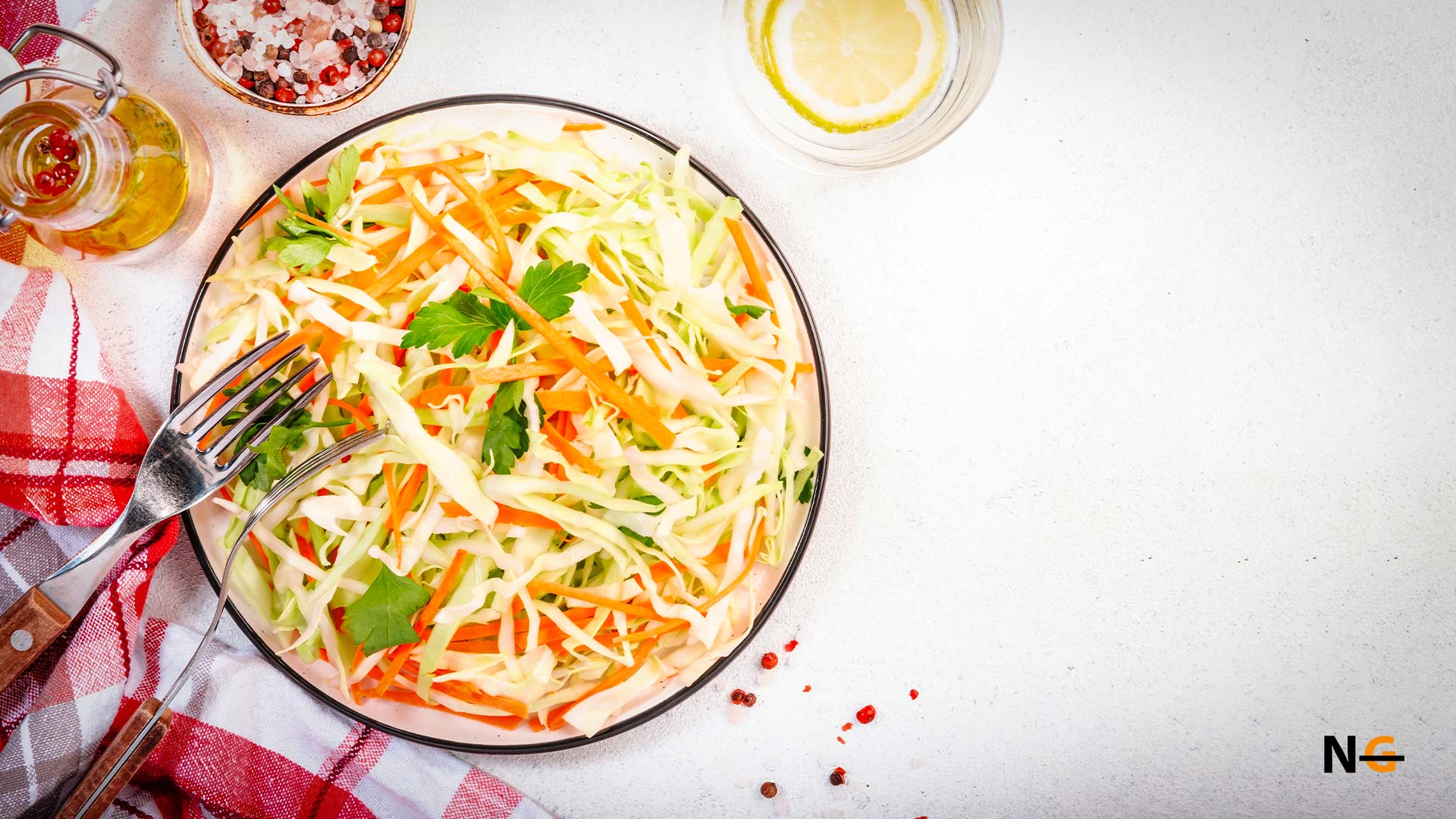 Additionally, if there are preservatives and other additives in the salad, it may again make it non-gluten free. Therefore, we would suggest you check the ingredient label to see if you can find any gluten ingredients. 
If you see the presence of wheat in any form, either as a direct ingredient or flavorings or preservatives, put it back on the rack. 
Related:- Is Better than Bouillon Gluten Free?
How is Coleslaw Prepared? Raw Coleslaw vs. Cooked Coleslaw: Which One's Better?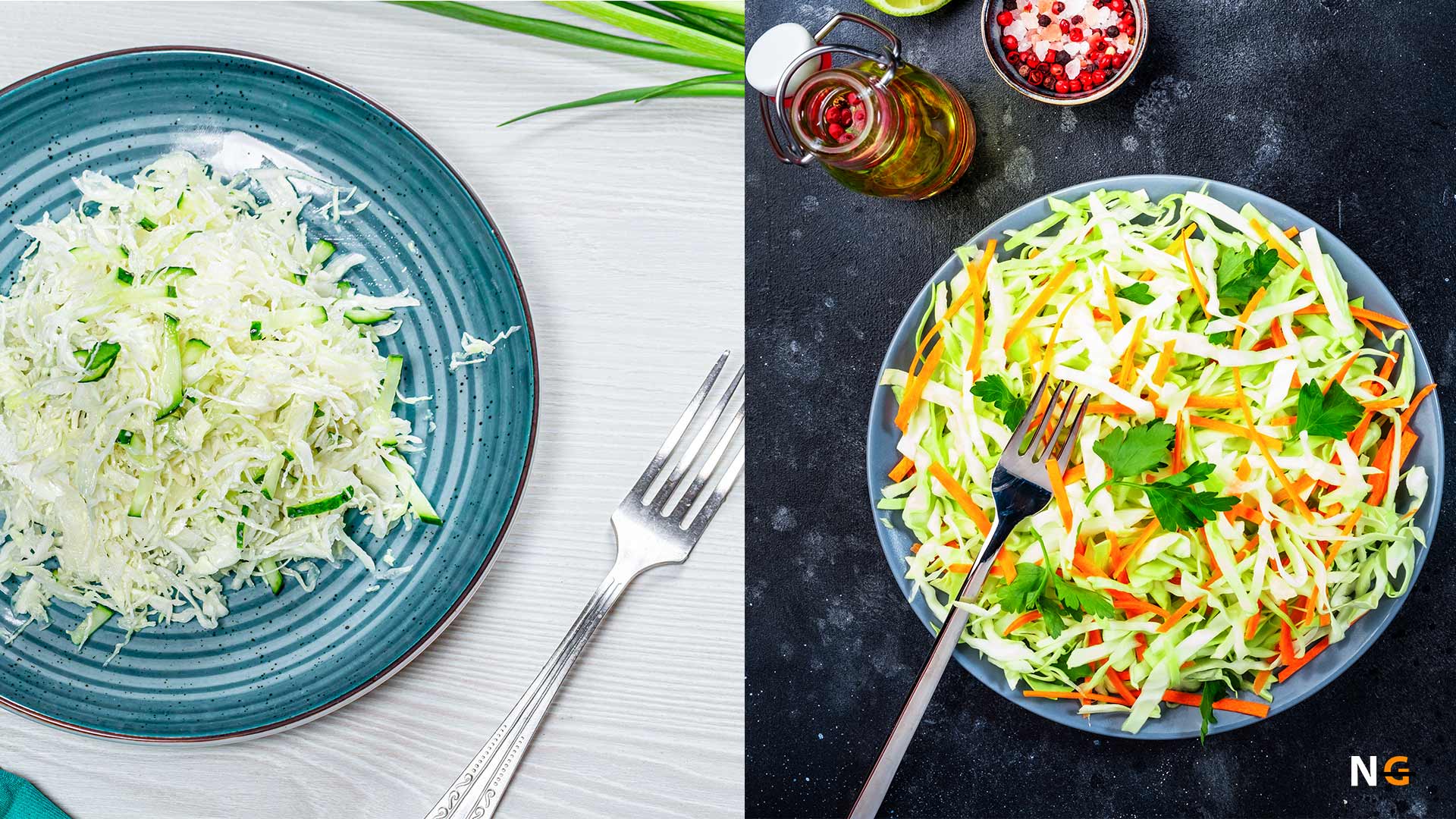 Making coleslaw is easy. It's a salad made of essential ingredients you may already have in your kitchen. Coleslaw is prepared by mixing shredded cabbage (you can add other veggies too), vinegar, salt, pepper, sugar, and mayonnaise. 
Some recipes don't add mayo which is mainly a vinegar based coleslaw. With vinegar or without vinegar, coleslaw is delicious both ways. 
Coleslaw is originally eaten raw, enjoying the crunch of veggies. But some prefer to saute the veggies and then add the dressing lightly. Either way, the salad tastes amazing, but the raw one has a better taste. 
Is Coleslaw Vegan? 
Coleslaw may not be vegan. Mayonnaise is one of the common dressings in coleslaw, which has eggs, making it non-vegan. But if you can find coleslaw made with vegan mayonnaise, go for it as no other ingredient in the salad has any animal product. 
Is Coleslaw Healthy?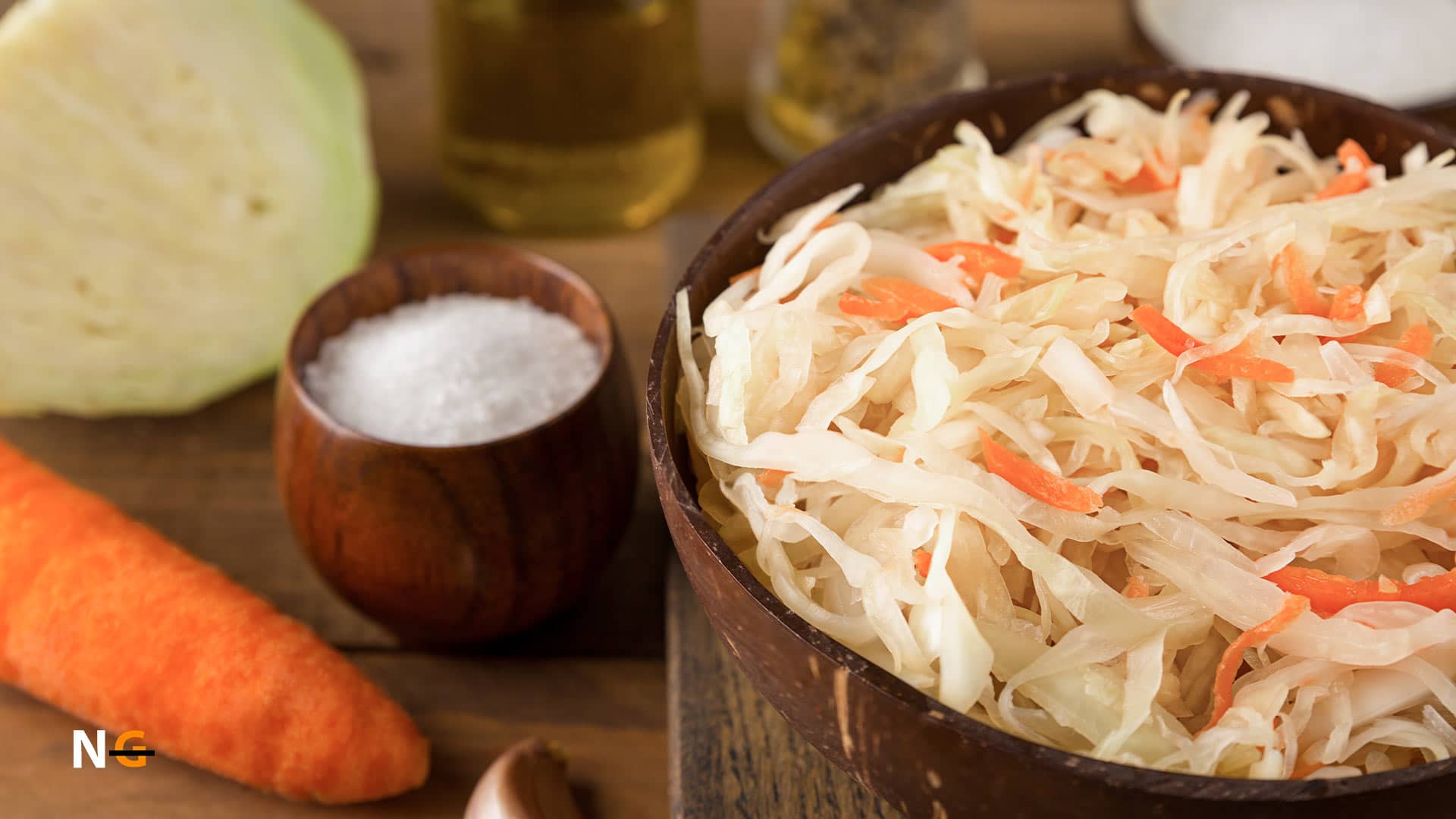 Coleslaw can be healthy if you pick the dressing wisely. Coleslaw is a fiber-packed dish with shredded vegetables, primarily cabbage. But when you make it using mayo, it adds a lot of unhealthy fat to the salad. 
So go for a healthier dressing like vinaigrette and enjoy a bowl of coleslaw guilt-free. 
Some Of The Popular Coleslaw Dressing Brands (Gluten Free) 
The dressing is the hero ingredient in coleslaw, so you must pick the right one with perfect flavors. Here are some popular coleslaw dressing brands with great taste and which are gluten free as well. 
Hidden Valley Organic Salad dressing is gluten free and has the perfect flavors. It's made with organic vinegar, soybean oil, water, sugar, egg yolk, milk, and other ingredients. 
This one's perfect for those who like a more tangy taste in their coleslaw. It's fully organic, gluten free, and vegan as well. 
Kraft coleslaw salad dressing is another best option in the market. Its ingredients include high fructose corn syrup, vinegar, soybean oil, water, salt, egg yolk, etc.
Try This Delicious Gluten Free Coleslaw Recipe At Home 
If you are a celiac, you may feel skeptical about having coleslaw served at restaurants or buying packaged coleslaw. Don't worry; we got you covered. Here is a gluten free coleslaw recipe you can easily make at home.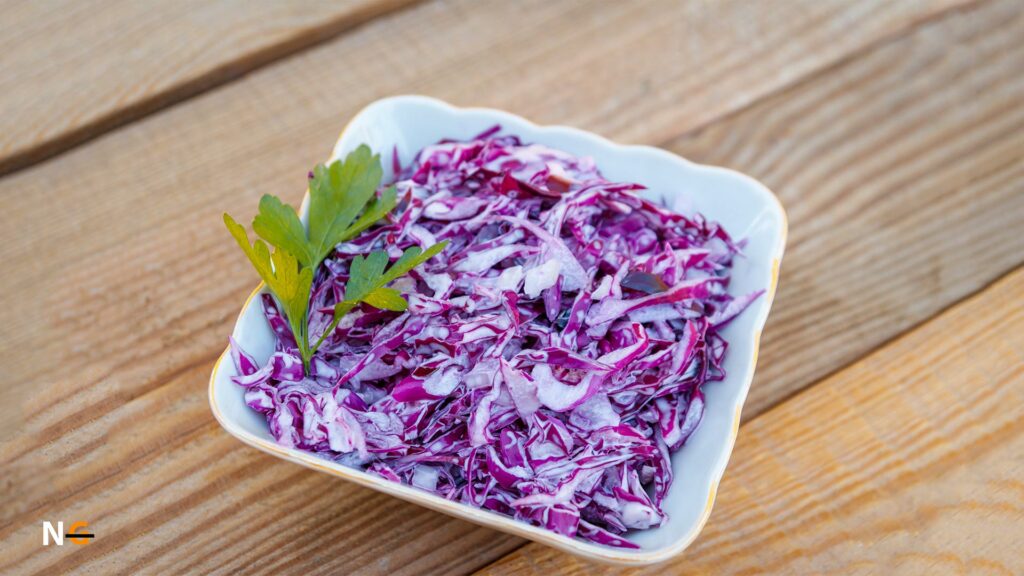 Additionally, we've mentioned a gluten free coleslaw dressing recipe you can prepare at home. 
Ingredients 
16 ounces shredded cabbage 
½ cup shredded carrots 
1 tsp white wine vinegar 
⅔ cup mayonnaise (gluten free) 
1 tsp salt 
1 tsp sugar 
½ tsp black pepper 
Method 
Mix cabbage, carrots, mayo, and vinegar in a bowl. Add salt, sugar, and black pepper and toss everything well. You can serve it immediately, cover it with plastic wrap, and keep it in the refrigerator to eat later.  
Coleslaw Dressing Recipe 
Ingredients 
Mayonnaise (use either light, regular, or avocado oil mayo) 
Apple cider vinegar 
Dijon mustard 
Onion powder 
Lemon juice 
Black pepper 
Sugar 
Salt 
Celery seed 
Method 
Take a wide mouth jar, and add mayo, mustard, black pepper, salt, sugar, onion powder, celery seed, cider vinegar, and lemon juice. Give it a nice mix, and your coleslaw dressing is ready. 
Final Words 
Coleslaw is made from shredded vegetables, mayonnaise, or vinaigrette. All these are gluten free and safe on a no wheat/ no gluten diet. But be careful of readymade coleslaw, and don't forget to check the ingredient label before buying. 
But you can prepare gluten free coleslaw at home; we have shared the recipe, so make sure to check it out too! 
FAQs 
Is store bought coleslaw gluten free? 
Store bought coleslaw may not always be gluten free as there are chances of cross contamination. Read the product well to avoid any allergic reactions. 
Are coleslaw celiacs safe? 
Yes, the original coleslaw is celiac safe. It's made of shredded veggies, mayo, and vinaigrette, all of which are gluten free. 
Is coleslaw vegan? 
Coleslaw made using egg-based mayo isn't vegan. But if you're having vinegar based or vegan mayo based coleslaw, it's vegan friendly.