Food satisfaction is not only about the taste but your health as well. Celiacs already have a lot less to consume. So, when it comes to soup, we don't want to give anything up. And that takes us to the question: Is it Better than Bouillon gluten-free?
Sadly, NO. It contains gluten, and the brand itself has confirmed it. The primary reason behind it is cross-contamination. Therefore, the brand does not provide any gluten free label on the product.
But, there's more to it! By the way, did you know that you can make yourself gluten free Boulion at home? Intrigued how? Come on! Let us take you through an interesting discussion that may solve your gluten problem and prepare you the tastiest soup right at home! Let's get started! 
Is Better than Bouillon Gluten Free?
As we have already said, Better than Bouillon is not gluten free. According to the official website, they happen to produce the items in places where wheat ingredients are stored. Thus, there are high chances that the items would contain gluten. The bouillon is also not checked for gluten; hence they do not provide gluten free labels on the items.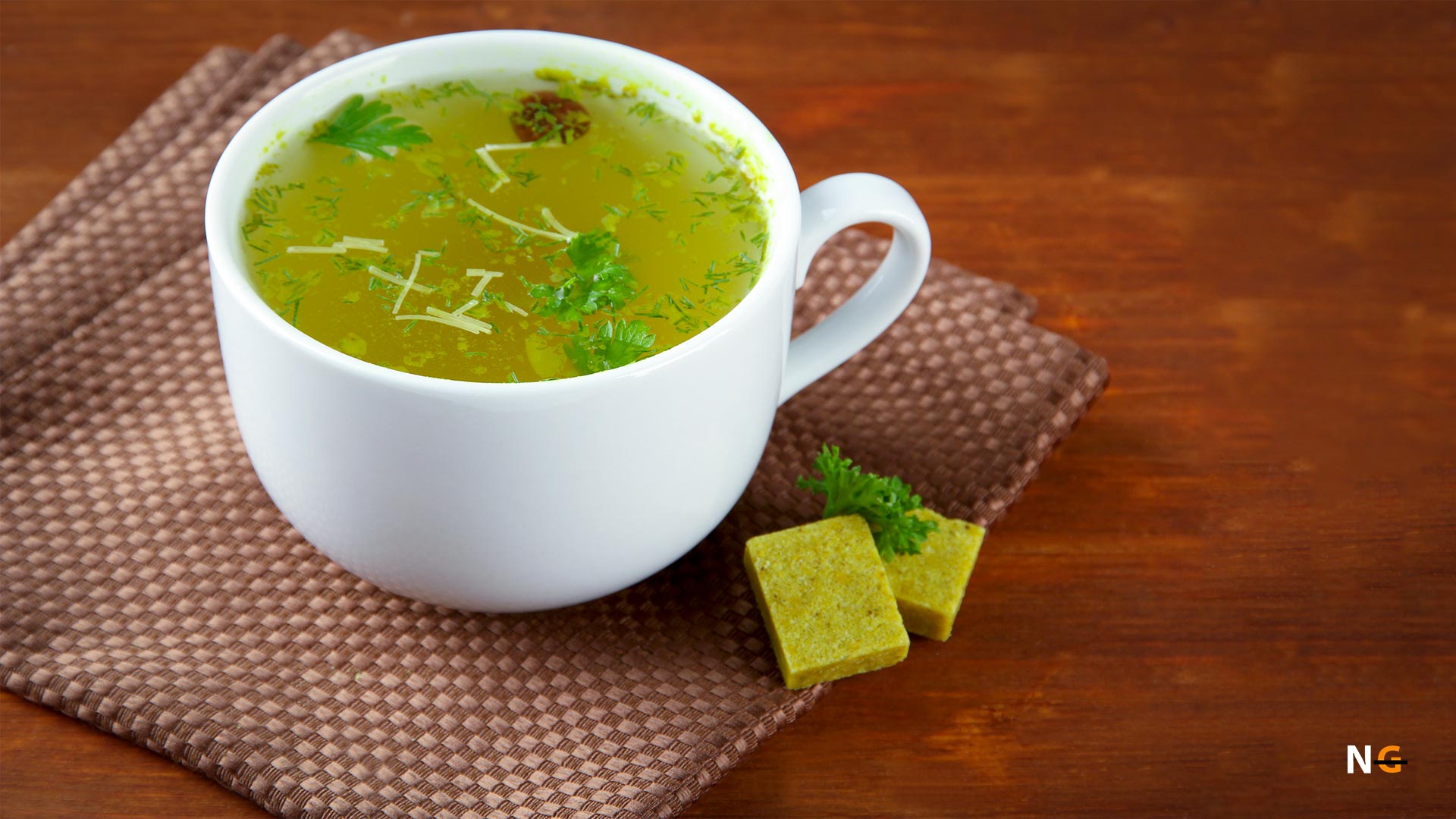 Thus, we would not encourage people with celiac disease to have this product. This disease disallows the individual to consume any item that contains gluten. Grains like rye, wheat, and barley usually are rich in gluten. Even if you are on a gluten free diet, you might want to avoid it. 
In general, you can check the ingredient list of the bouillon before buying it at the store. Also, you can look for the gluten free label to get total assurance. Now, since you know that Better than Bouillon contains gluten, you might want to reconsider the need to use it.
Related Posts:- Is Ragu Gluten Free?
What is Better than Bouillon?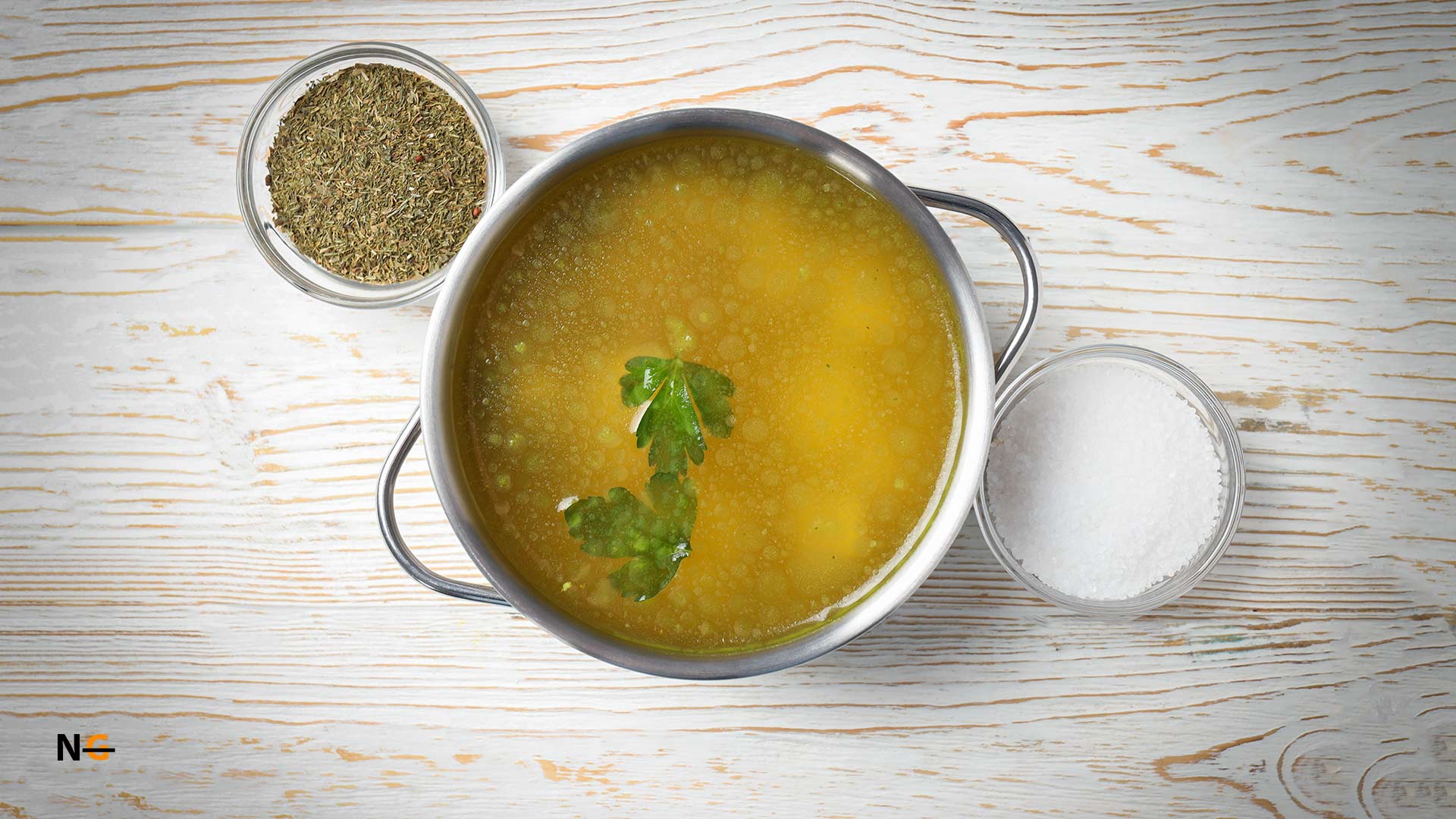 Better than Bouillon is basically used as a soup base or in other dishes. Its primary function is to enhance the flavors of the food. Better than Bouillon usually comes in paste form. Summit Hill Food owns this brand.
Julius Maggi was the first one to prepare the first Bouillon cube. It was then known as "bouillonwürfel." These became quite popular by the 1900s. Later, OXO and Knorr started producing their versions of bouillons in 1910 and 1912. 
Bouillon helps provide umami to the dishes without spending time preparing a broth or stock. You can also make bouillon at home. We have given you a simple recipe in this blog. Well, you can visit your nearest grocery store and buy it. Each brand of bouillon has a distinct taste due to different spices. 
The brand offers Bouillon in lots of flavors and bases. The list goes as follows: 
It provides vegan options and low-sodium options too. Some organic options are also available. These products add flavors to dishes and soups. You can also use these items as marinades. Better than Bouillon also offers a wide range of gravy mixes.
What is Better than Bouillon Used For?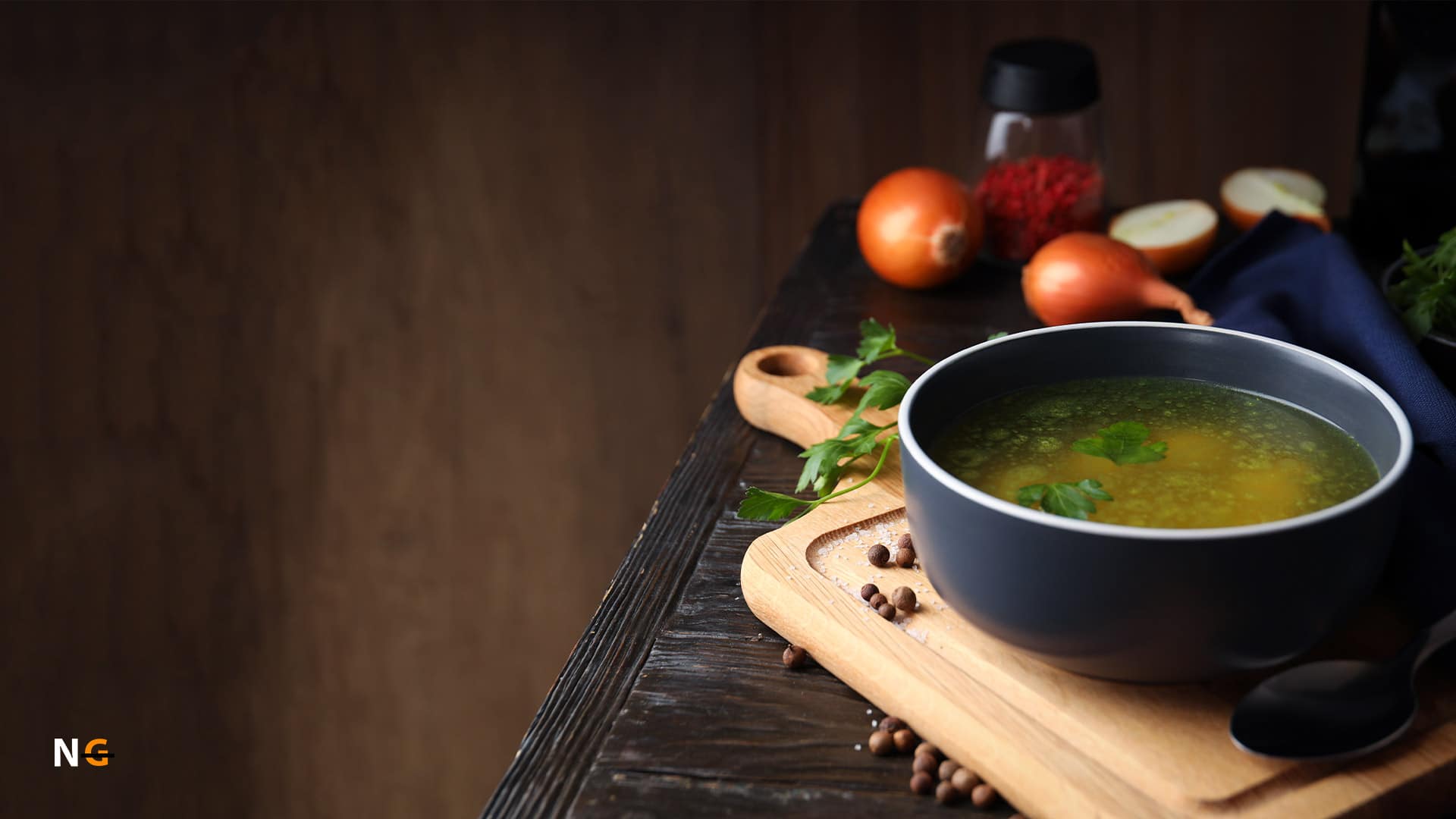 You can use Better than Bouillon as a marinade or a flavor enhancer. You can use it in rice dishes, pasta, soups, casseroles, etc. Some recipes where you can use these items are: 
Baked Onion Gratin
Turkey Lettuce Wraps
Grilled Pork Chops with Applesauce
Beef Pho
Swedish Meatballs
Cheesy Chicken Pot Pie
Golden Rice
Pimento Mac and Cheese, and a lot more.
You can also treat this item as a seasoning that will make your dish more flavorful. It is often used as a substitute to stock to thicken the dish's (soup-based dish) consistency. You can also use it to spice up your curry.
What is Better than Bouillon Made From?
Typical Bouillon is made from dehydrated vegetables or meat. When we talk about Better than Bouillon, different bases have a range of ingredients. These ingredients include- 
The actual base flavor (chicken, beef, etc.), 
Salt, 
Dried whey, 
Soy, 
Corn oil, 
Spices,
Turmeric, 
Potato flour, etc. 
In vegetarian or vegan bases, no non-vegetarian ingredients are present.
How to Make Bouillon at Home?
Let's learn a simple recipe for making bouillon at home. The recipe that we are providing you is bouillon cubes. You might be surprised, but all you need to make this recipe is just one ingredient- stock (chicken, beef, or any flavor).
Step 1: Preparing the stock
The first step is to prepare the stock. Your bouillon would taste amazing if you could use some meat-based stock. 
Step 2: Skimming
What you need to do now is to cool the stock down. Now, skim off the fat. Now start cooking it and reducing it. It will not kill the flavor even a bit.
Step 3: Simmering
Simmer the heat down, and boil the stock. You will finally get a sauce-like consistency. It will help if you are careful while cooking it because there are chances of burning the sauce down.
Step 4: Cooling the sauce
It is time to turn the heat off. The sauce should have reached your required consistency. Now, cool it down and set it in a pan. Cover it with a plastic wrap
Step 5: Refrigeration
The next step is to put the pan/tray into the refrigerator. Refrigerate it for a night. A jello consistency will be obtained by now.
Step 6: Cut into cubes
The final step is to cut it into cubes. Peel off the plastic and store the cubes in zip lock bags. You can store them in the refrigerator or freezer. These cubes can last up to a few months in the fridge and the freezer for a year or so. But, we prefer consuming it within a few months. Once the bouillon goes stale, you can get the pungent and funky smell.
Gluten Free Alternatives to Better than Bouillon:
Bouillon is a very popular seasoning that you can easily find in the nearest grocery store. You can also look for the products on online platforms like Amazon. We are providing you with a list of gluten free options for Bouillon:
These brands provide a lot of other flavors as well. You can check those out on their respective official websites.
What Can I Use Instead of Bouillon?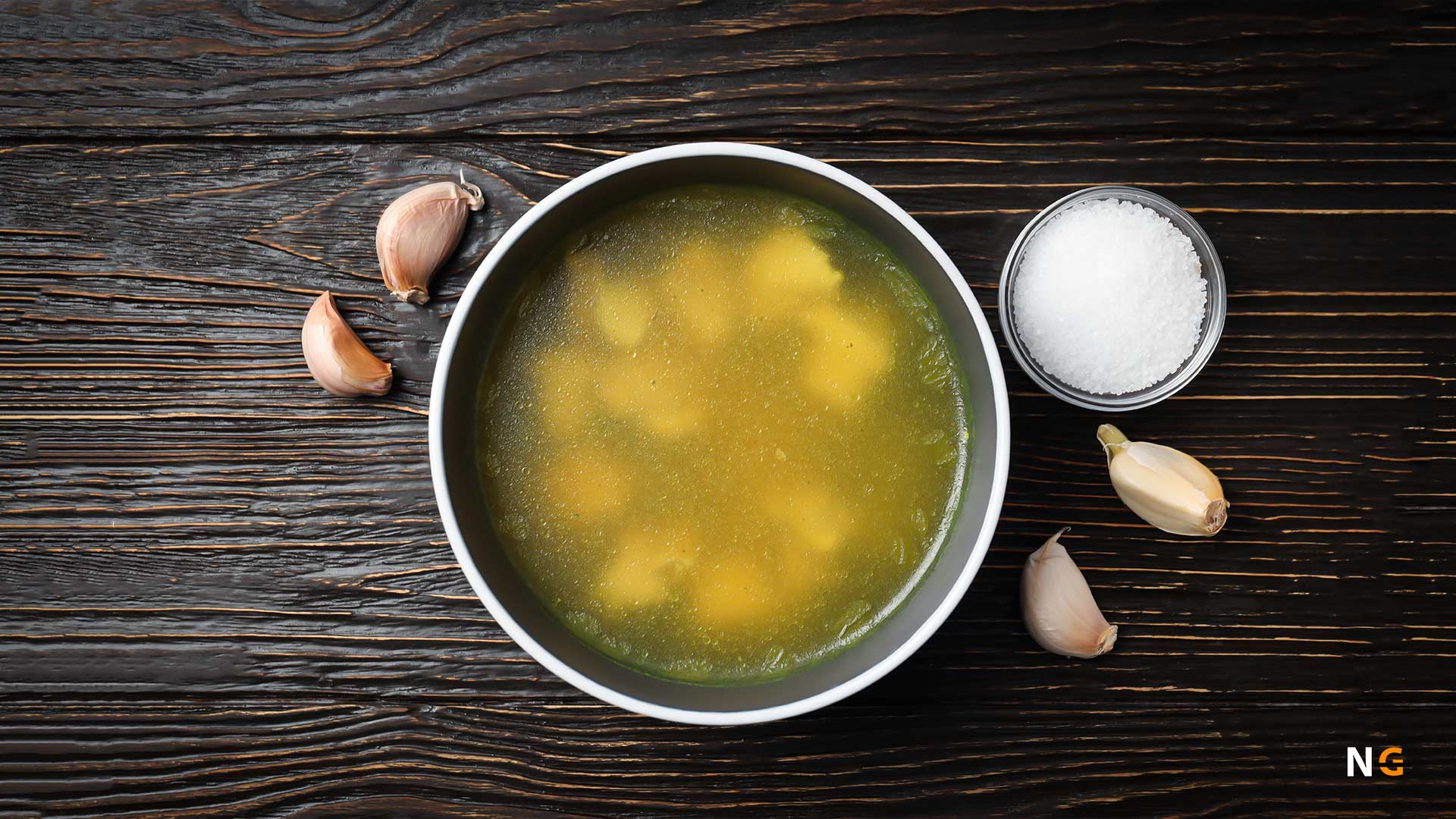 You can use broth or stock instead of bouillon. It might take extra time to prepare the broth, but you can also buy it in the supermarket. Broth and stock equally enhance the taste of the dish. Hence, opt for broth or stock if you do not want to consume bouillon. There is a simple difference between broth and stock. Stock is usually unseasoned, unlike broth.
Conclusion:
So, the bottom line is that Better than Bouillon is not gluten free. Therefore, we have provided you with gluten free Bouillon options. You can also prepare bouillon at home. This way, you can be assured that it is free from any gluten sources. Thus, add this seasoning to enhance the taste of your dish and enjoy! Bouillon is worth a try if you want a twist and kick in your dish.