We all are aware of the aromatic spice cinnamon we use for flavoring in our everyday cooking. Adding just a pinch of it can enhance the aroma and taste of your recipes, and this spice is quite dominant in different cuisines. But do gluten sensitive people have to stay away from tasting this spice? Is cinnamon gluten free and safe for celiacs? 
We get cinnamon from trees belonging to the genus called Cinnamomum, and it does not have any gluten substance. Gluten is naturally present only in plants like wheat, barley, rye, etc. Cinnamon does not come under this category. Therefore, people having gluten sensitivity may taste cinnamon without worrying about getting any allergies. 
But are all dishes made using cinnamon gluten free? Plus, are all packaged cinnamon powders free of gluten? Such answers need a detailed description, and we have covered all these queries here in this article. So continue reading to get a proper answer. 
Is Cinnamon Gluten Free? 
Cinnamon is derived from tree species belonging to the Cinnamomum genus. It's a common spice used in sweet and savory dishes as it adds a strong aromatic flavor to it. The growing awareness of gluten sensitivity among people has put every spice or food item in question, and cinnamon hasn't escaped the questioning eyes. 
So is cinnamon gluten free? Is it derived from any gluten plants? No, not really. As we have mentioned, cinnamon is a part of plants called Cinnamomum, which has no gluten. We find gluten in plants producing wheat, barley, semolina, etc. It's a protein type that adds elasticity to food items.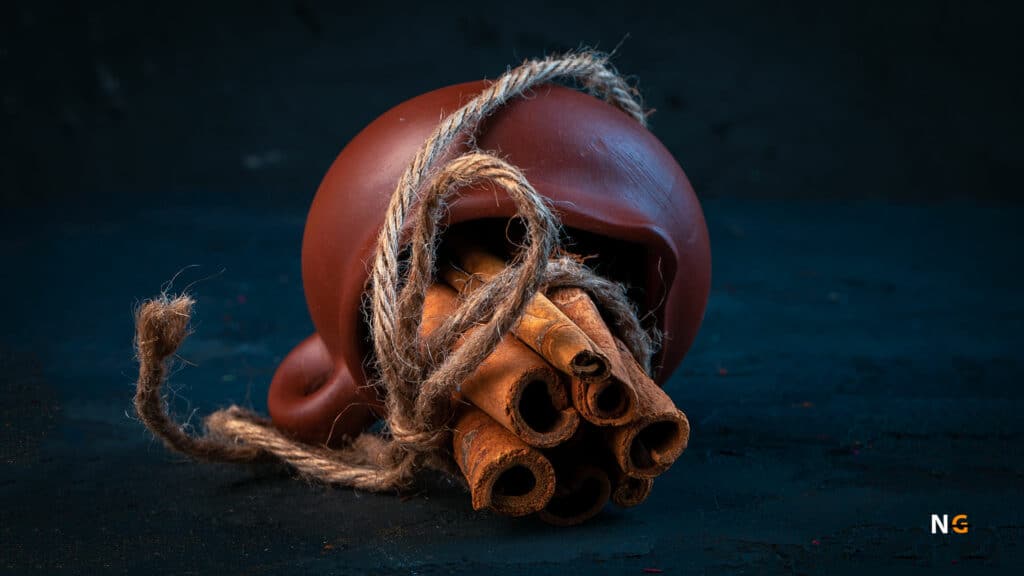 Cinnamon does not provide any elasticity or shape to food. We don't use cinnamon for the same purpose we use barley or wheat for; hence, the spice is entirely gluten free. But that's only true for cinnamon in its most original form. 
We get lots of cinnamon brands in the market selling it either in powdered form or as sticks. All these may not be gluten free because companies use dyes to enhance the color, which might contain gluten. Plus, the facility where this spice is packaged might have other gluten containing items inducing chances of cross-contamination. 
So how do you pick the cinnamon that's gluten free? Don't worry! It's not that complicated to find a safe gluten free cinnamon for celiacs or gluten sensitive people. All you have to do is check the package labeling. If it contains gluten, the ingredient list will specify it. 
If the product is gluten free, the company will market the product accordingly. Double-check from your side and see if the cinnamon has less than 20ppm gluten or not. Anything above that isn't safe for highly gluten sensitive people. You can refer to the company website for better clarity and assurance. 
Related Post:- Is Uncle Ben's Rice Gluten-Free?
Cinnamon: The Most Used Spice 
From the above sections, you get the idea of where cinnamon is derived. The spice is native to Southeast Asia, South America, and the Caribbean, and people have been using it since 2000 BC.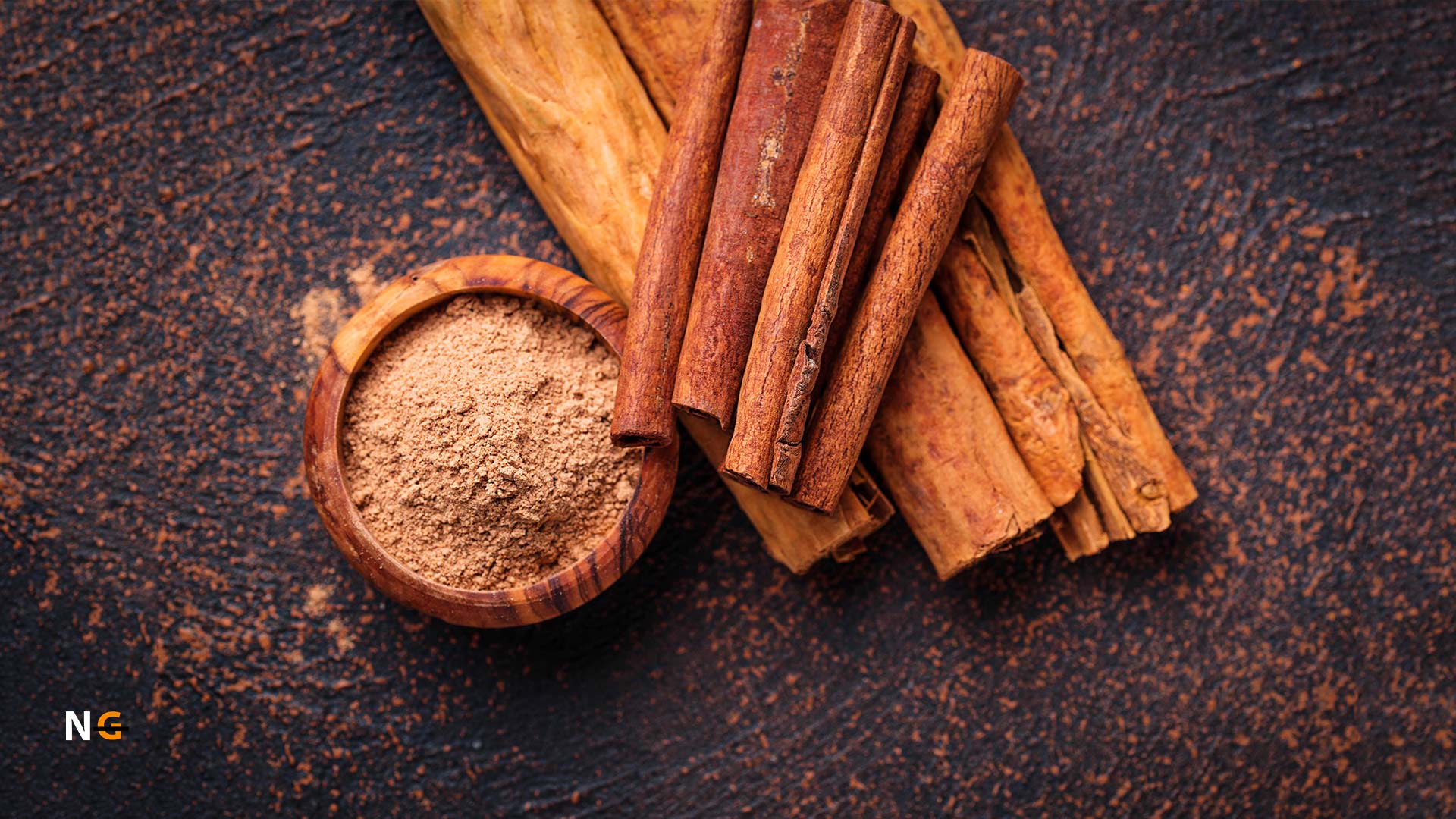 Apart from cooking, people use cinnamon as essential oil and add it to various beauty and personal care items. There are two types of cinnamon available- Cassia and Ceylon. 
Cessia is native of Chinese origin, and Ceylon comes from Sri Lanka. Ceylon is purer than Cessia and is more expensive as well. People call Ceylon the true cinnamon due to its strong flavor and taste. 
We all are familiar with the sweet cinnamon aroma which we get from the cinnamaldehyde present in the spice. Here are the nutritional facts about cinnamon per 2.6g- 
| | |
| --- | --- |
| Calories  | 6.42 |
| Carbs  | 2.1g |
| Iron  | 0.21mg |
| Calcium  | 26.1mg |
| Magnesium  | 1.56mg |
| Potassium  | 11.2 mg |
| Vitamin A | 0.39 micrograms |
| Phosphorus  | 1.66mg |
Apart from just enhancing taste, cinnamon has various health benefits. Let's talk about some important health benefits of cinnamon in the following section. 
Health Benefits of Cinnamon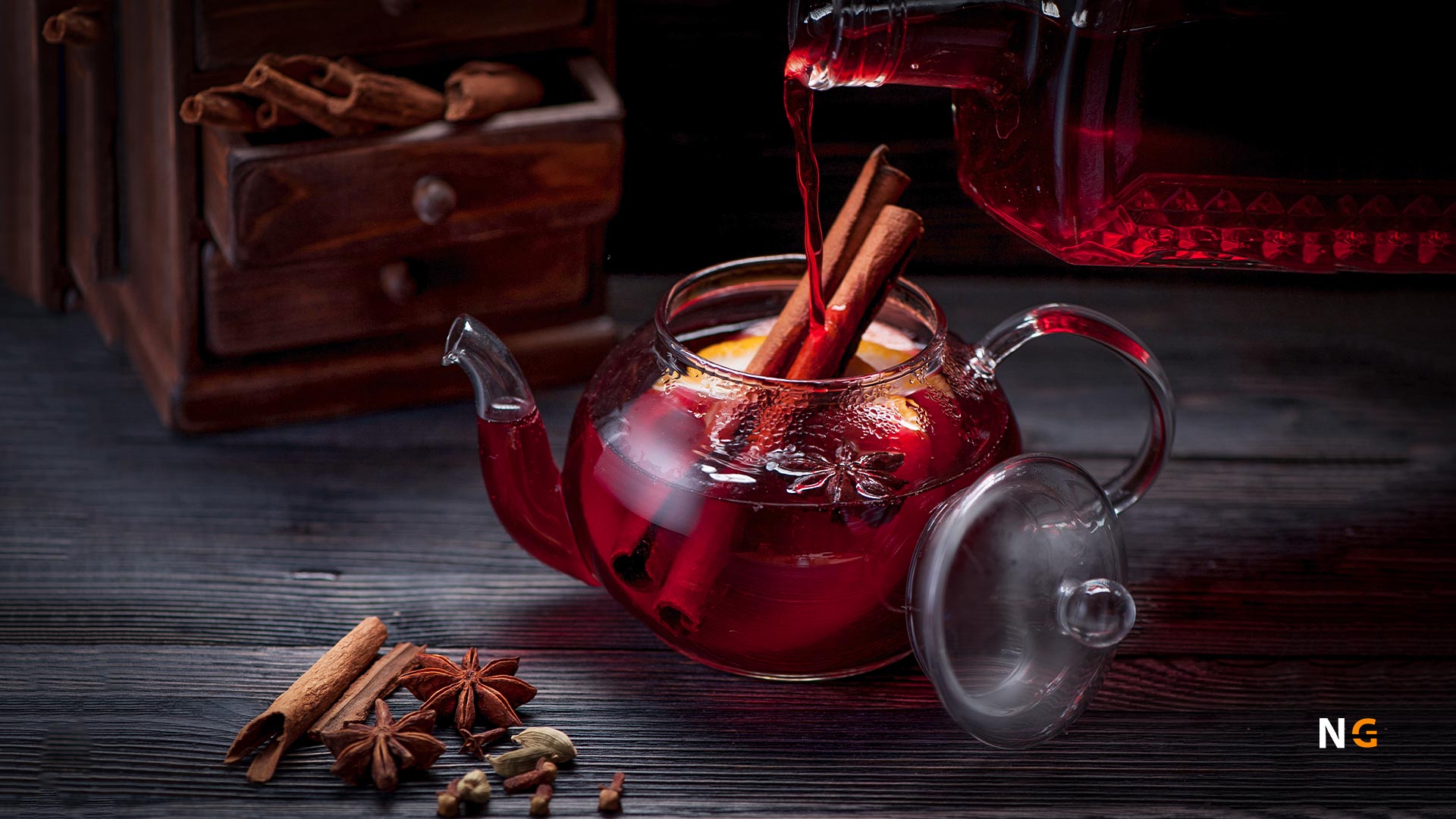 Adding cinnamon to your everyday food can bring various positive results. It has some great health benefits and may prevent various health issues. Here are some common pros of including cinnamon in your diet. 
Cinnamon can reduce blood sugar levels. According to a review published in 2015, it shows consuming at least six grams of cinnamon for up to four months may reduce type 2 diabetes. 
Using cinnamon oil can also cure fungal infections. 
Cinnamon is rich in antioxidants which balances the body's negative effect on high-fat meals. 
Cinnamon is also known to prevent cancer. 
The spice is great for reducing the risk of cardiovascular disease. 
What is Gluten Sensitivity? How Can It Affect Your Health? 
Gluten sensitivity is a kind of allergy people face due to their intolerance toward gluten grains or any food item containing gluten. Glute is a protein type, and people with a gluten allergy are not able to digest this substance. 
Long-term ingestion of gluten may lead to adverse health effects like- nausea, headaches, bloating, diarrhea, abdominal pain, constipation, skin rash, muscle pain, etc. Therefore, it's safe for people with such allergies to avoid food items with gluten because long-term impacts may lead to severe effects like malnutrition and intestinal damage. 
Recipes To Try With Cinnamon 
We can prepare so many delicious recipes with cinnamon. It's an ingredient that instantly adds a punch of taste to your dish. Here are some popular recipes with cinnamon as the primary ingredients. Make sure to try them and impress your family and guests. 
1. Cinnamon Pumpkin Pancakes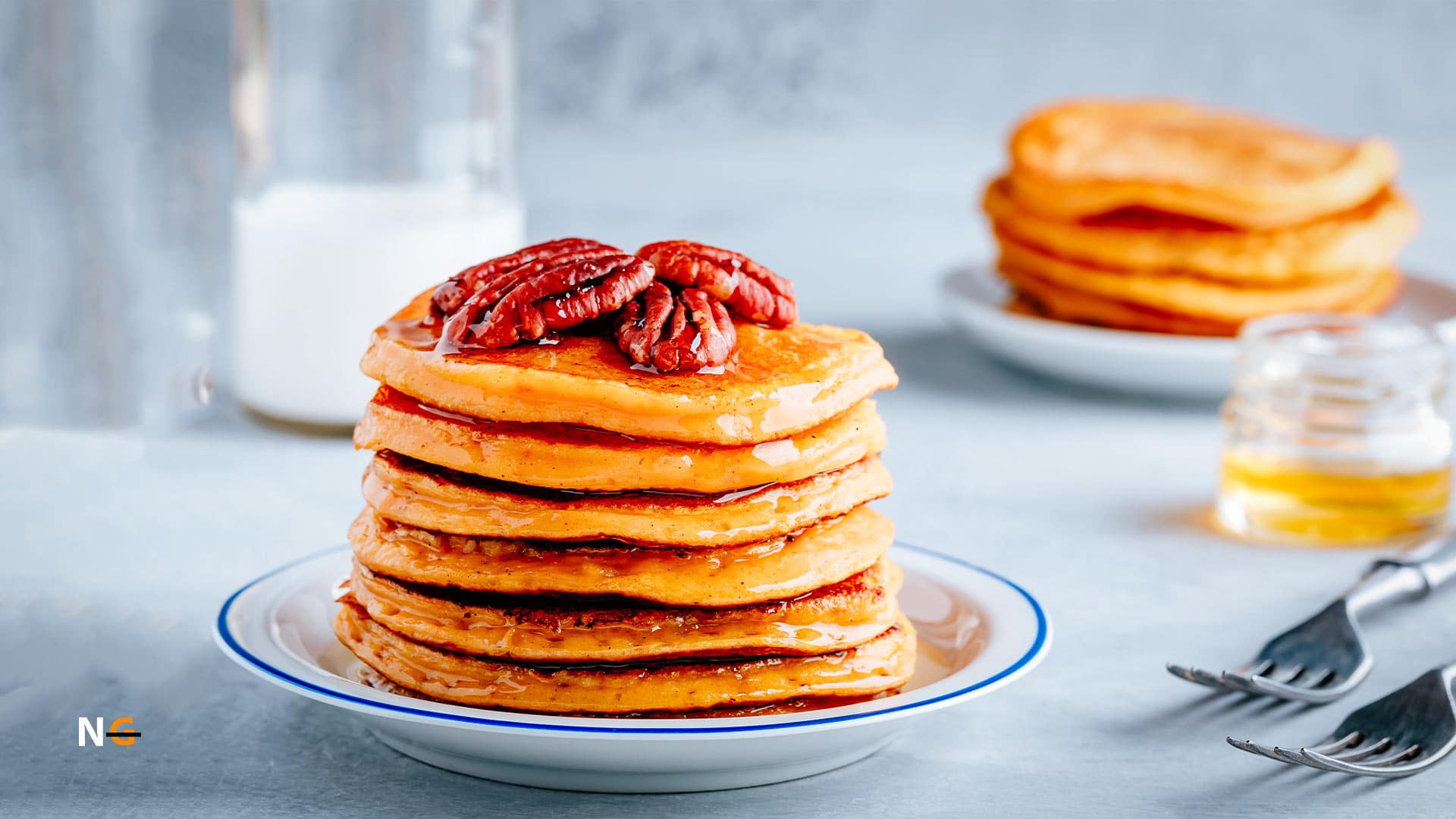 Ingredients 
½ cup pumpkin puree 
3 eggs 
1 tsp cinnamon 
⅓ cup olive oil 
1 ½ cup regular milk or almond milk 
1 tbsp brown sugar 
5 ounces Greek yogurt (plain & non-fat)
2 tbsp baking powder 
2 cups whole wheat flour
 ½ tsp salt 
A pinch of clove or nutmeg
Cooking method 
Whisk together eggs, pumpkin puree, brown sugar, olive oil, Greek yogurt, and milk together until it forms a smooth mixture. 
Now add the spices, salt, whole wheat flour, and baking powder into the mix stir well until everything is well combined. 
Preheat a skillet to medium flame. Pour one-third of the mixture into it and cook until you see small bubbles and the edges get dry. 
Flip the pancake and cook for another 2-3 minutes on the other side. Repeat the procedure with the remaining batter. 
Serve hot with drizzles of maple syrup and some cinnamon powder. 
2. Apple Cinnamon Baked Oatmeal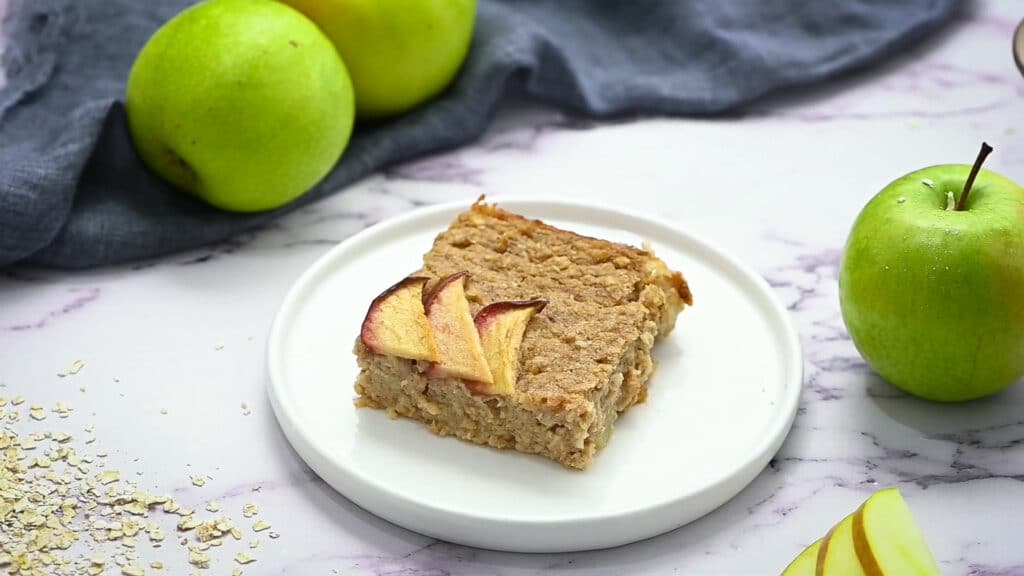 Ingredients 
2 cups rolled oats
2 tbsp cinnamon powder 
1 cup walnuts (chopped)
¼ tsp ground ginger 
1 medium-sized apple (diced)
¼ tsp salt 
½ cup applesauce 
2 eggs 
½ cup milk (regular or almond)
1 tsp pure vanilla extract 
¼ cup maple syrup 
¼ cup coconut oil (melted)
¼ tsp pure almond extract 
Cooking method 
Preheat the oven to 350°F 
Take a glass baking dish and grease it using cooking spray. 
Take a bowl and combine rolled oats, cinnamon, walnuts, apple, salt, ginger, eggs, milk applesauce, maple syrup, almond extract, vanilla, and coconut oil. Mix all the ingredients well. 
Spread the mixture well in the baking dish and bake for about 30 minutes until it turns golden. 
Once done, let it sit for some time and cut into small squares to serve. Drizzle maple syrup and some ground cinnamon, and enjoy!
Wrapping Up 
Cinnamon is naturally gluten free since the trees we get it from aren't part of the gluten family. But if you are getting packaged cinnamon, you must check the package labeling as brands sometimes add dye that may have gluten. 
Do check out the recipes you can try with cinnamon, and let us know your thoughts on them!
Most Frequently Asked Questions About Cinnamon 
Are all spices gluten free? 
Most spices in their natural form are gluten free. Gluten is added only when they are combined with wheat or other such stuff. 
Is ground cinnamon gluten free? 
Yes, natural ground cinnamon is gluten free. 
Are all packaged cinnamons gluten free?  
All packaged cinnamon may not be gluten free as there are chances of cross-contamination.