McDonald's has the best food items to offer, be it their immensely popular chicken burger or French Fries, there are plenty of things people love to relish. 
Unless you have a chemistry degree, it is nearly impossible to decipher the ingredients and determine whether they contain gluten. Not everything available at McDonald's is for celiacs, and therefore, you should know if your favorite items have gluten or not.
This article is all about McDonald's gluten free menu. I have listed all food items available at McDonald's that do not contain gluten and are safe for celiacs.
Read on to know what food you can order on your next visit to your all-time favorite restaurant. 
McDonald's Gluten-Free Menu: Items Celiacs Can Order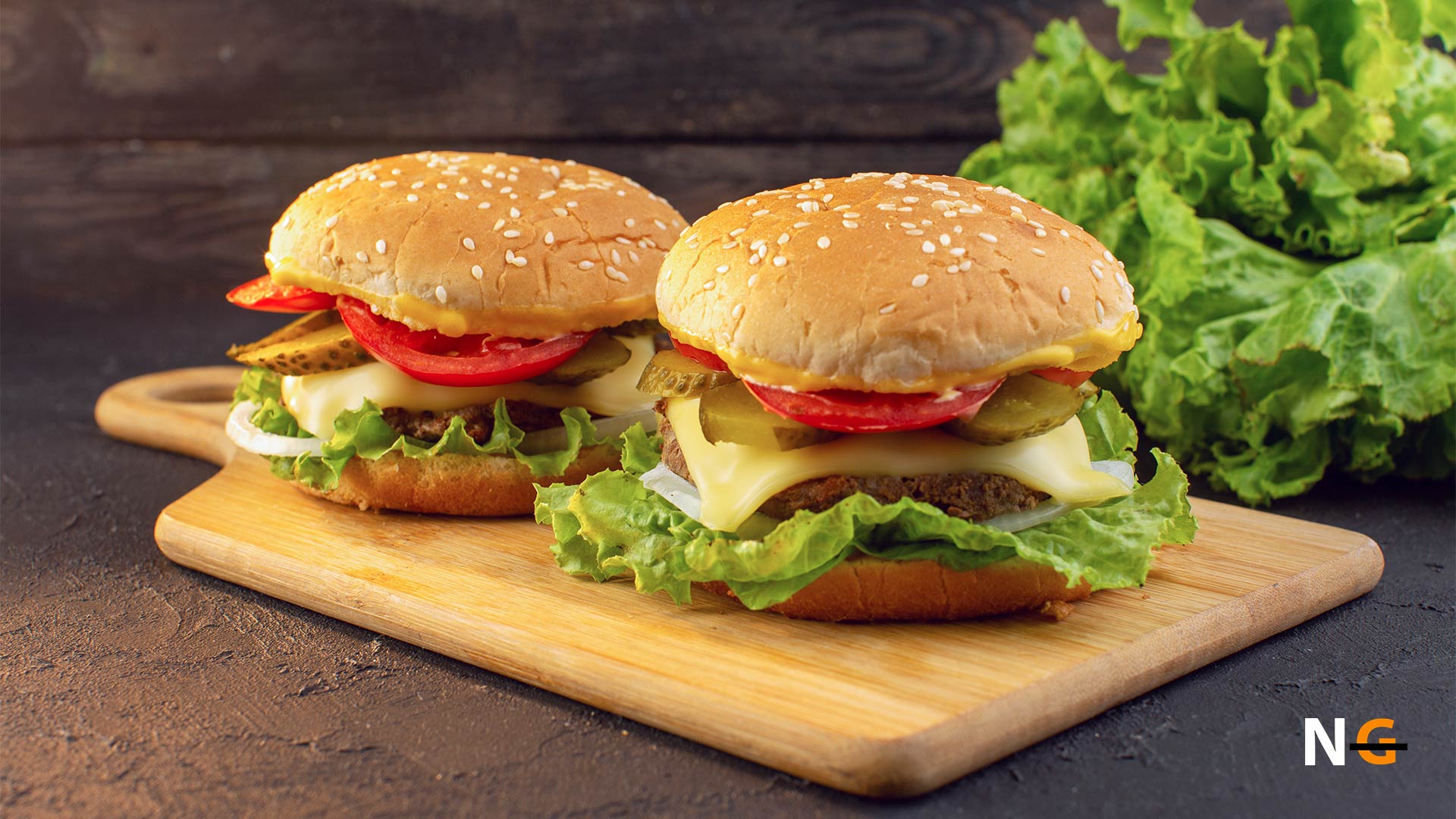 Below I have listed five items you can order at any McDonald's without thinking twice. Just make sure there is no cross-contamination and inform the staff about your celiac problem beforehand.
Cheeseburger (no bun)
Craving a delicious burger? Order the cheeseburger without a bun, and enjoy its delectable crispy patty and soft cheese. The Mickey D's Classic is perfect if you need something to feel full. The burger even contains 10g of protein but has 150 calories as well.
Hot Fudge Sundae 
Made with plenty of fudge and creamy ice cream, the Hot Fudge Sundae is entirely free from gluten. Also, the fudge comes with a handful of peanuts sprinkled on the top, adding a punch of crispiness. Whenever you crave something sweet and icy, you can go for the Hot Fudge Sundae. 
Bacon Ranch Grilled Chicken Salad 
Cheese, bacon, tomato, and grilled chicken, all when combined in a bowl, resulting in a delicious Bacon Ranch Grilled Chicken Salad. Choose the ranch dressing to complete this meal without gluten. This salad is a fantastic option to opt for as a morning breakfast.
Blueberry Pomegranate Smoothie
Any smoothie that you order at McDonald's will come free from gluten and can be added to your gluten free diet. The Blueberry Pomegranate Smoothie is among the top-ranking items on McDonald's gluten free menu. The sweet and tangy flavor makes it perfect to have with a burger or salad. 
McCafe Frappes 
McCafe Frappes do not contain gluten, and the chances of cross-contamination are also less. When you crave something sweet, you can choose any of the McCafe Frappe drinks and enjoy it with other gluten-free food items. Whether you prefer caramel or chocolate, this indulgent treat will surely make your day.
Related Posts:- Is Cooking Spray Gluten Free?
More Items from the McDonald's Gluten Free Menu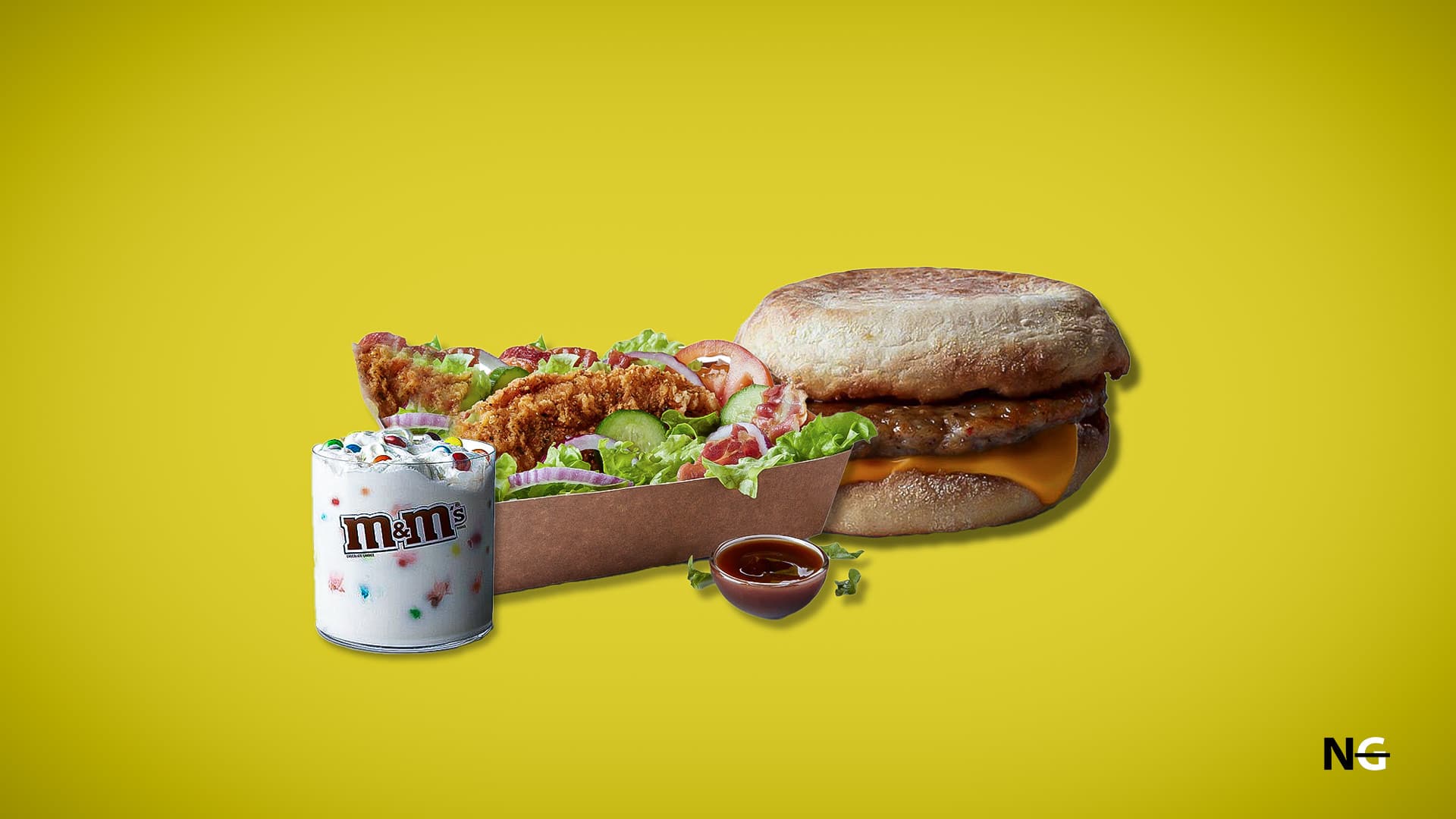 Apart from those as mentioned above, some other gluten free items complete the McDonald's menu. 
Meats 
Sausage
Breakfast Beef Steak
Beef Patty (without bun)
Breakfast Beef Steak
Dressings
Side Salad
Premium Bacon Ranch Salad
Caesar Salad (no chicken)
Premium Southwest Salad (no tortilla strips)
Desserts
McFlurry with M&M'S Candies
Ice Cream Sundaes including nuts
Condiments
Jam
Pickles 
American Cheese
Butter
Ketchup
Mustard
Onions
Tomato
Tartar Sauce
These items together make the perfect McDonald's gluten free menu for celiacs. You can have any of these items without worrying about gluten allergies. Just inform the staff beforehand by ordering burgers and salads to protect the ingredients from cross-contamination.
Foods You Should Never Order at McDonald's
Here are a few things you should never order at a McDonald's. The reason is these food items contain gluten, which can cause allergies.
Any Type of Bun 
Whenever you order a burger, make sure not to add a bun with it. Any type of bun, be it a wholewheat one or a regular one, contains gluten, as it is made up of some type of flour.
Big Mac Sauce 
The Big Mac Sauce also contains gluten and should not be added to your burgers if you prefer a gluten free diet. 
Tortilla 
Avoid tortillas when ordering Burritos, Wraps, or Salads. Since tortillas have flour, they have gluten as well.
Tips for Gluten-Free Dining at McDonald's
All the items listed on the McDonald's gluten free menu do not contain gluten. However, being extra sure is always a good idea to avoid any allergies and irritations. Follow these tips to have a yummy and safe dining experience at McDonald's.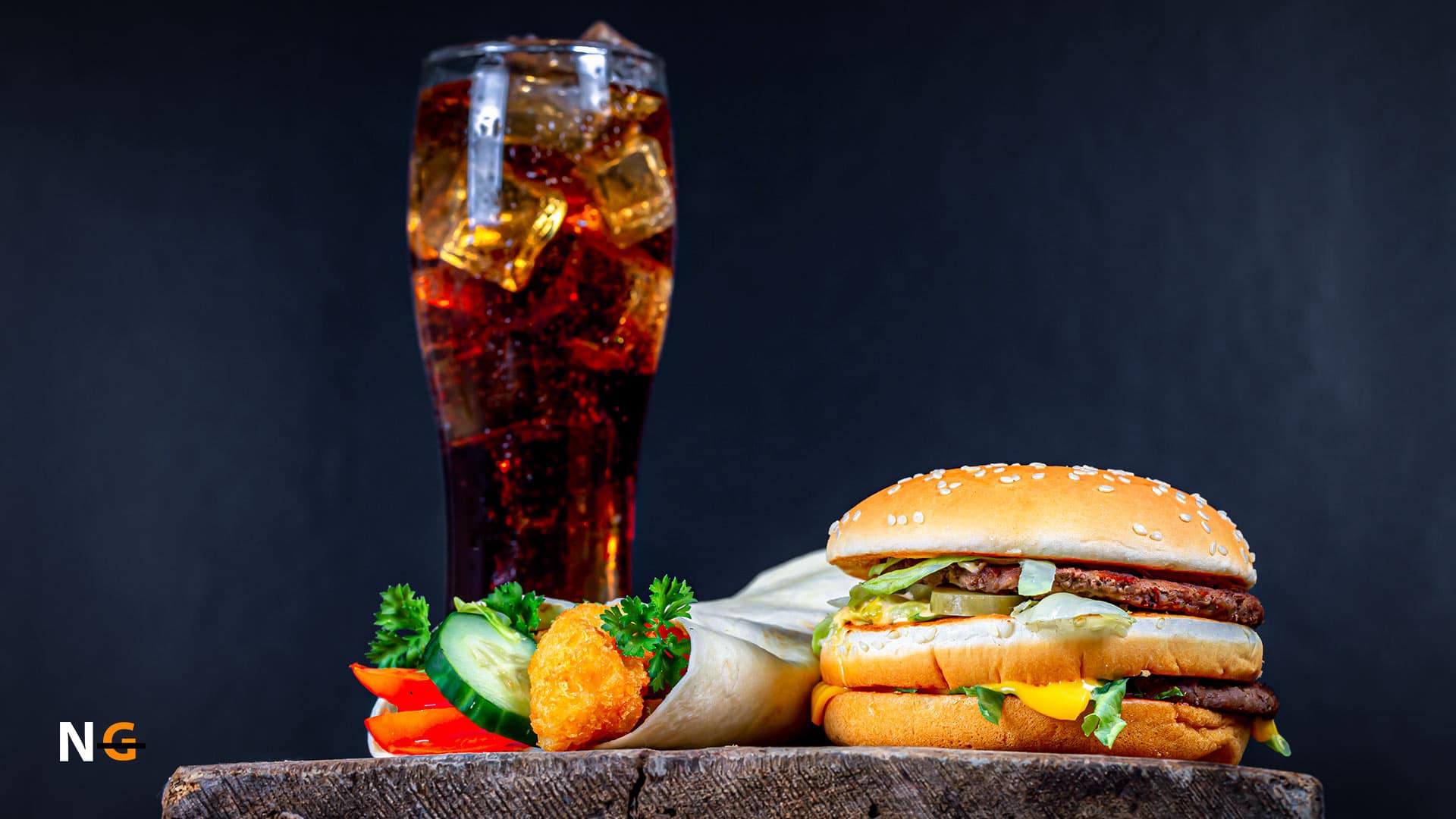 1. Know the Ingredients 
Before you step inside the fast-food chain and order anything, knowing its ingredients is essential. Grab your phone, open Google.com, and search for the name of your favorite dish along with "its ingredients." Skim through the list and ensure it does not contain flour or anything which has gluten.
2. Choose from this Gluten-free Menu 
If you do not want to indulge in any research and stuff, you can simply order any food item listed in this article. Everything listed in the gluten-free section is safe for people on a celiac diet.
3. Ask the Staff 
You can even ask the staff to provide you with more information on the ingredients and whether a particular dish is ideal for people on a gluten free diet. 
The McDonald's French Fries Controversy: Is It Related to Gluten?
At one time, McDonald's listed their Hash Browns and French Fries as gluten free. However, they changed it in February, when the brand admitted that the flavorings used to make these items contain wheat and milk ingredients.
Since then, McDonald's has listed French Fries and Hash Browns out of their gluten free menu.
FAQs
Q: Is Mcdonald's gluten-free without a bun?
A: Yes, any burger that you order at McDonald's without a bun is gluten free. Avoid eating any type of bun or tortilla. 
Q: Are Big Mac patties gluten-free?
A: Yes, Big Mac patties are gluten free. However, you need to avoid adding a bun and Big Mac sauce since they contain wheat and another ingredient with gluten.
Q: Is Tater Tots gluten-free?
A: Yes, Tater Tots is gluten-free and mainly consists of potatoes, seasonings, and some oils. 
Q: Are McDonald's McFlurries gluten-free?
A: Absolutely! McDonald's McFlurries are gluten free. However, you should avoid eating Oreos and other cookie crumbs since they contain refined wheat flour. 
Q: Is McDonald's McRib gluten-free?
A: No, McDonald's McRib is not gluten free and contains wheat as one of its ingredients. 
Final Words 
Now that you know about the McDonald's gluten free menu, you can easily order foods that are fit for celiacs. However, I always recommend going through the list of ingredients before trying anything. Since Mcdonald's keeps on innovating and changing the ingredients.
Also, you can ask McDonald's any questions regarding your favorite food items and if they are gluten free or not.
Stay tuned with Nothing Gluten to know if the foods you love are gluten-free!