Sriracha is a spicy sauce made with chili peppers as the main ingredients. This spicy, savory sauce is your go to option when you crave something spicy to add to your meals. But celiacs can't consume anything till they know the food is absolutely safe for them, including Sriracha. 
So is Sriracha gluten free? Sriracha is gluten free as it's made with only chili peppers and a few other spices which have no barley substance. 
In this article, we will reveal the entire information about Sriracha and its gluten status with facts & information. Besides, you can't miss the Sriracha recipes we mentioned to relish this delicious sauce with your favorite meals. 
Is Sriracha Gluten Free? 
Sriracha is a delicious mouthwatering hot sauce that you can add to different dishes. Huy Fong Food reveals that all their hot sauces are gluten free and made from spices that do not belong to the gluten family. 
One of the popular Huy Fong products, Sriracha, is also gluten free and has no wheat or barley. None of the Huy Fong products has gluten, so even though Sriracha isn't prepared in a gluten free facility, there are no chances of cross-contamination.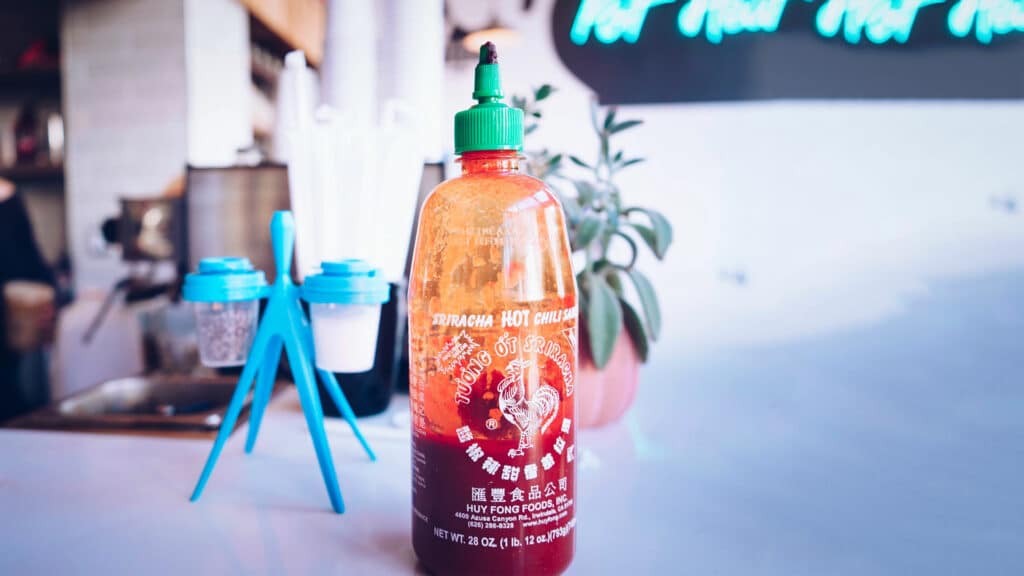 Chances of cross-contamination are present only when certain products are prepared in a common facility that also prepares gluten ingredients. Huy Food is a completely gluten free brand, so Sriracha sauce is safe for even celiacs to have. 
However, it's best to check the nutrition and ingredient label since ingredients and manufacturing techniques may change anytime. 
Also Read:- Is Twisted Tea Gluten Free?
How Is Sriracha Made? What Ingredients Go In Sriracha? Can You Make Sriracha At Home? 
The unique flavor you get in Sriracha is from the jalapeno chili peppers the makers use. The other ingredients that go into the making are salt, sugar, vinegar, and garlic to get the final product. All the ingredients are blended together and finally packaged in the roaster stamped bottles and the classic green Sriracha cap.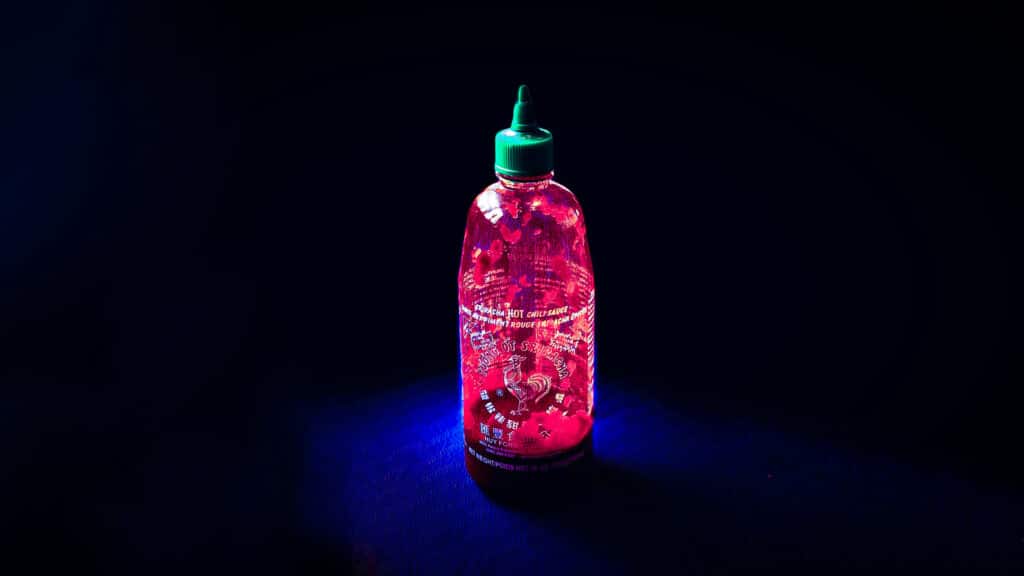 The recipe seems quite simple, so can you make Sriracha at home? Yes, you can. If Sriracha isn't available at your location or you love having homemade sauces, here is the recipe to make this famous hot sauce at home. 
Ingredients
½ pound red serrano peppers 
1 pound red jalapeno peppers 
3 tbsp brown sugar 
4 cloves of garlic 
1 tbsp kosher salt 
½ cup distilled vinegar 
⅓ cup water 
Method 
Place the roughly chopped jalapeno and serrano peppers, water, sugar, salt, and garlic in the blender and blend to a fine smooth paste. 
Transfer the chili paste into a glass jar and keep it covered for about five days. You have to stir the paste once a day. Don't forget to scrape the sides while stirring. Recover the jar with plastic wrap after each stirring. 
The mixture will start fermenting. After 5 days, put the mixture back into the blender, add vinegar and blend to a smooth paste. 
Strain the mixture in a saucepan using a mesh strainer. It will separate the pulp from the seeds and skin. Now place the saucepan on medium flame while stirring frequently. Bring the sauce to a boil and let it simmer until it reaches your desired thickness. Turn off the flame and let it cool. Store the sauce in glass jars and keep it in the refrigerator. 
Is Sriracha Good For Health? 
The chili peppers in Sriracha have capsaicin which creates a burning sensation in our mouths. Studies show that capsaicin helps with angina, which is a chest pain caused by reduced blood flow.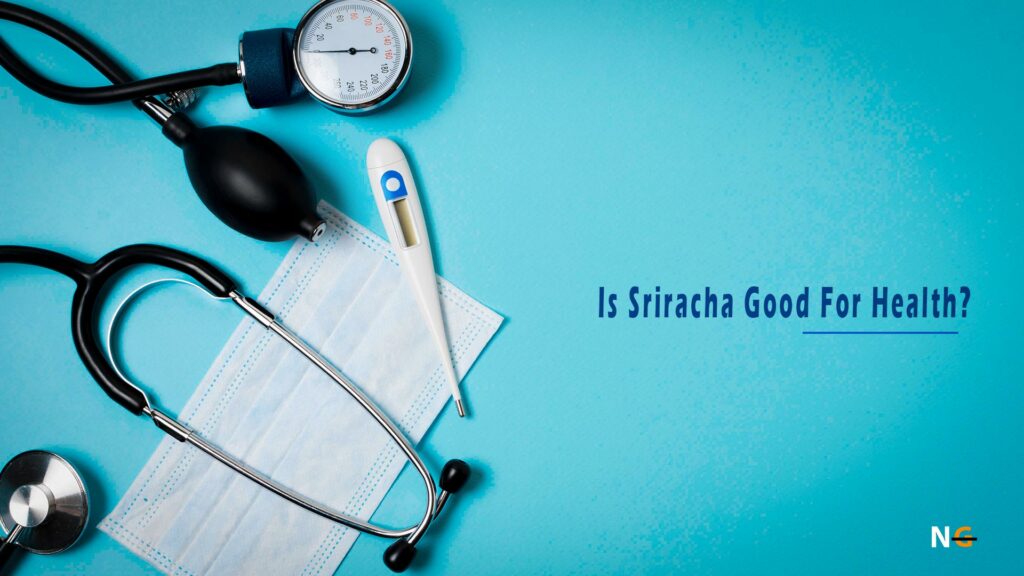 Garlic in the sauce again may help reduce cholesterol and may be beneficial for your heart health. But Sriracha is also very high in sodium, and just one tablespoon of the sauce makes up for 9% of our daily value of sodium. Therefore, consuming the sauce within limits is the way to avoid any negative effects. 
Here is the nutritional information of one tablespoon of sriracha sauce- 
Calories- 15
Carbs- 3g
Fat- 0g
Protein- 0g
Fiver- 0g
Sodium- 138mg
Sugar- 1g
Vitamin A- 8.38mcg 
Vitamin C- 1.75mg
Popular Sriracha Alternatives: Gluten Free
If you can't find Sriracha sauce near you or want to try some other varieties of chili sauce, here are some popular alternatives to try.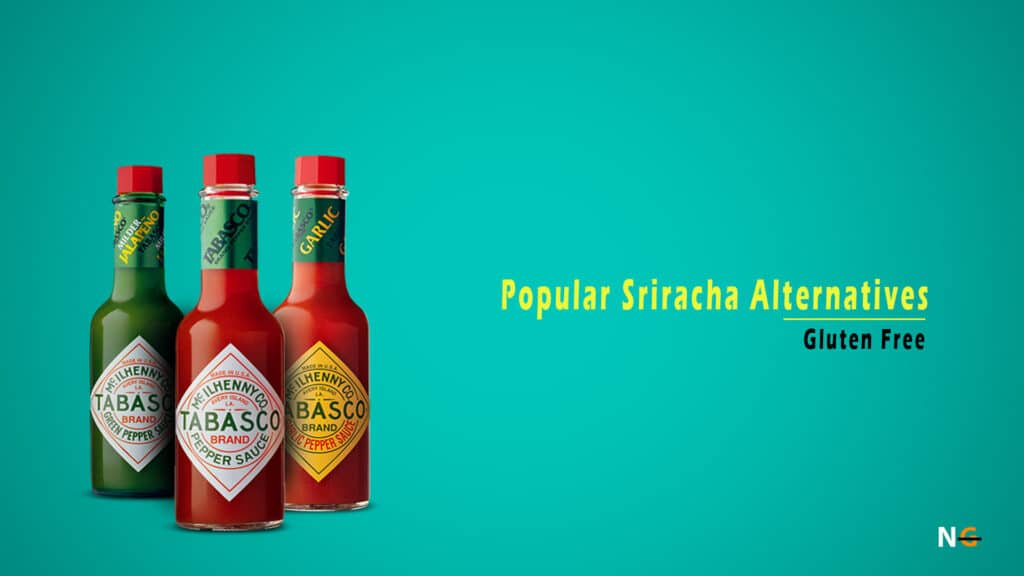 Tabasco is one of the most popular hot sauces people love having worldwide. McIlhenny Company makes this sauce in seven different flavors- green pepper, original, chipotle pepper, habanero, buffalo style, sweet & spicy, and garlic pepper. 
Cholula is another famous hot sauce that originated in Mexico, and this too is available in different varieties. 
Dave's Gourmet hot sauce has a range of hot sauce products from moderate to insanely hot. These are gluten free, so they are safe for gluten allergic people. 
Organicville Sky Valley Sriracha Sauce 
This certified gluten free sauce comes very close to Huy Fong Sriracha sauce when it comes to taste and ingredients. 
Love Spicy Food? Try These Mouthwatering Recipes With Sriracha
There are an endless number of recipes you can make with Sriracha sauce. The spicy, tangy sauce can give a tasty twist to any bland dish, so here are my top favorite recipes to try with Sriracha. 
1. Hoisin Sriracha Sheet Pan Chicken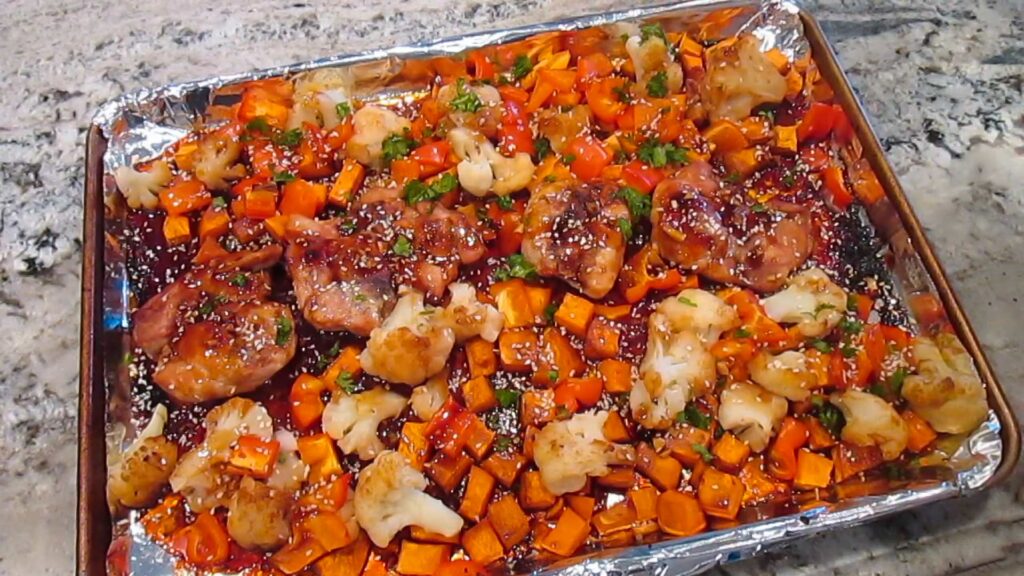 Ingredients 
2 tbsp Sriracha sauce 
⅓ cup hoisin sauce 
2 tbsp maple syrup 
1 tbsp rice vinegar 
½ tsp ginger (minced) 
2 garlic cloves 
½ tsp salt 
½ tsp pepper 
2 tbsp olive oil 
1 sweet potato (cut into cubes)
6 ounces of chicken thighs 
2 cups cauliflower 
1 sweet red pepper (cut into small pieces) 
Method 
Step one 
Preheat the oven to 400°F. In a bowl, whisk Sriracha sauce, vinegar, hoisin sauce, maple syrup, soy sauce, rice vinegar, sesame oil, garlic, and ginger. 
Step two 
Season the chicken pieces and sweet potato cubes with salt and pepper and rub well. Place the chicken pieces and sweet potato in a baking dish lined with foil paper. Drizzle 1 tbsp olive oil and ⅓ of the sauce mixture into the chicken. Ensure that the chicken pieces are well coated with the oil and sauce mixture. Bake for 15 minutes. 
Step three
After 15 minutes, take out the baking dish and add sweet peppers and cauliflower and drizzle the remaining olive oil and one-third of the sauce mix. Bake for about 25 minutes till the chicken reaches 170° to 175°F. Use a thermometer to check the temperature. 
Step four
Once done, drizzle the remaining sauce mixture over the chicken. For garnishing, you can use some sesame seeds. 
2. Thai Peanut Chicken and Noodles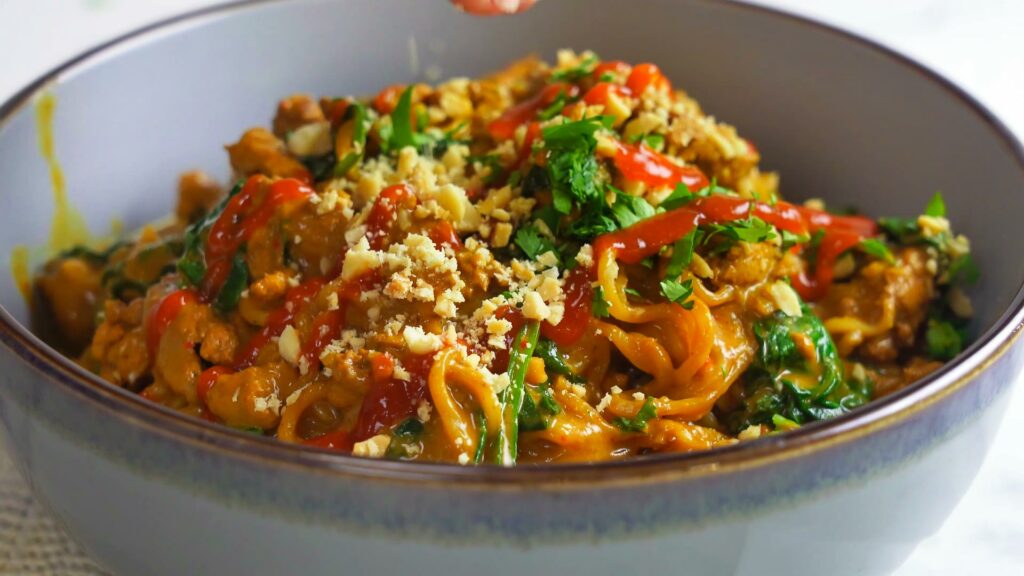 Ingredients 
2 tsp sriracha sauce 
¼ cup soy sauce 
1 tsp molasses 
2 tbsp rice vinegar 
2 tbsp peanut butter 
2 tbsp peanut oil 
1 tsp sesame oil 
½ cup water 
3 garlic cloves (minced) 
1 onion (chopped) 
1 package of thin rice noodles 
1 pound of chicken tenderloins (cut into small pieces)
Chopped peanuts and cucumber slices (optional) 
Method 
Step one 
Take water in a saucepan and bring it to a boil. Turn off the heat and soak the rice noodles for three to four minutes. Rinse with cold water and drain. 
Step two
In a bowl, mix Sriracha sauce, rice vinegar, peanut butter, molasses, sesame oil, garlic, soy sauce, and water. 
Step three
Place a skillet on medium flame, heat 1 tbsp peanut oil, and saute the chicken for 5 to 7 minutes until the chicken turns a little brown. Remove chicken from pan and keep aside. In the same skillet, saute onion in high heat for about three minutes and add the mixed sauce. 
Reduce the flame to medium heat and stir the sauce until it thickens. Now add the chickens and noodles and mix everything well. Garnish with cucumber and chopped peanuts, and serve hot. 
Takeaway 
Huy Fong Sriracha sauce is gluten free and safe for celiacs to have. But never ignore the ingredient and nutrition label to ensure the ingredients are the same as we mentioned in this article. 
Let us know if you tried the recipes we mentioned and whether you liked their taste or not. 
FAQs 
Is Sriracha and tabasco sauce the same? 
Sriracha and tabasco are not the same. The former is thicker and has a tangy sweet taste to it. 
Is Sriracha dairy free & vegan? 
Yes, Sriracha is dairy free and vegan as well. It's made of peppers, sugar, salt, vinegar, and water with no animal derivatives. 
Can celiacs have Sriracha? 
Yes, celiacs can have the Huy Fong Sriracha sauce. It's gluten free and safe for gluten allergic people. But it's still better to consult with your health expert to avoid any adverse effects. 
Are all hot sauces safe for gluten allergic people? 
No, all hot sauces may not be safe for gluten allergic people since makers at times add gluten for texture and flavor.