Chocolate and hazelnuts make the most sinful combination if there ever was one. Their level of oomph as a couple matches SoJo, and their sweetness is no less than Tomdaya's. That's why Nutella, a gooey choco-hazelnut spread, is the world's favorite. But is Nutella gluten free?
Nutella does not contain gluten grains. So, it is inherently gluten free. The product is not certified, though, which leaves chances for trace gluten or cross-contamination. But most people with celiac disease or gluten intolerance enjoy Nutella without problems. 
So is it safe if you're severely allergic to gluten? Or should you stay away from this gorgeously gooey spread? Keep reading to find out more. 
Is Nutella Gluten Free?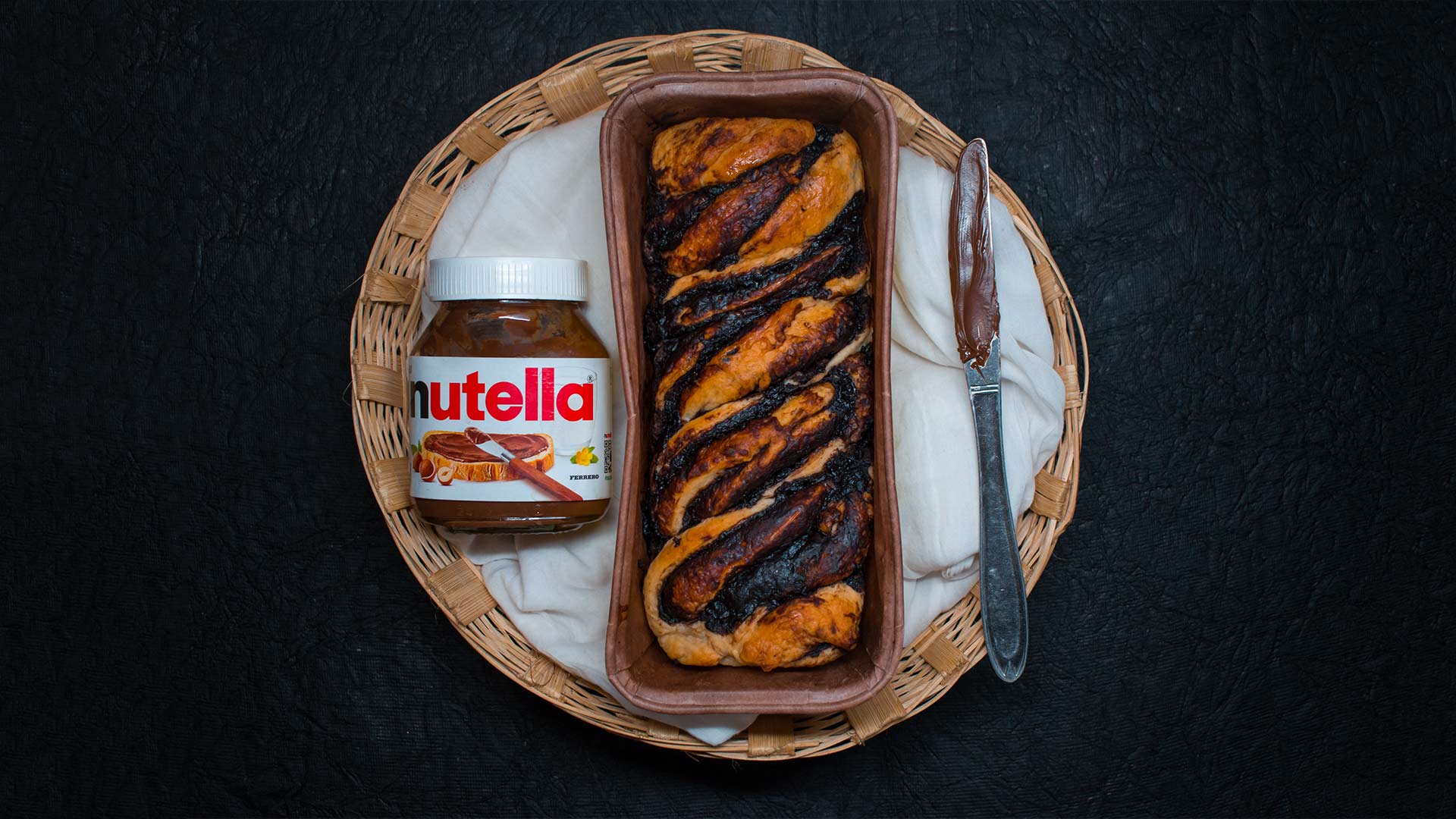 A jar of Nutella is filled with more than just a spread. It's a jar full of pure joy. It's also full of magic to turn bread, pancakes, crepes, waffles, and even a bowl of fruits into a delicious dessert – instantly! But if you have gluten intolerance or celiac disease, you may have been asking yourself, "Is Nutella gluten free and safe?"  
The good news is that its ingredients are naturally gluten free because they are not related to gluten grains in any way. Its key ingredients are chocolate and hazelnut, both gluten free ingredients. Other significant ingredients include milk, palm oil, and sugar. These, too, are free from gluten. 
Thus, most people with gluten sensitivity enjoy Nutella without facing allergic reactions. But let's not forget that Nutella has flavoring agents, coloring agents, and other additives. There's no way to know whether these are gluten free or not. It's not mandatory for brands to test and reveal whether these additives have gluten.
You must also remember that Nutella is not certified as gluten free. That means the end product or its manufacturing and processing units are not tested, leaving a chance of cross-contamination due to contact with other gluten ingredients in the units. 
So there's no way to know if it has trace gluten. Nutella's manufacturer Ferrero does not make any claim or statement regarding the product or the brand's gluten free status. If you are severely sensitive to gluten, you should only consider taking a small amount to monitor how your body reacts to it.  
But the saving grace is that most people enjoy this delightful product without falling ill. You may find some random reports claiming that people have had allergic reactions after consuming Nutella. It's possible that these people have some undiagnosed allergies and have experienced allergic reactions due to other allergens in Nutella, like nuts, milk, or soy.     
Related Posts:- Is Torula Yeast Gluten Free?
Is Nutella Dairy-Free?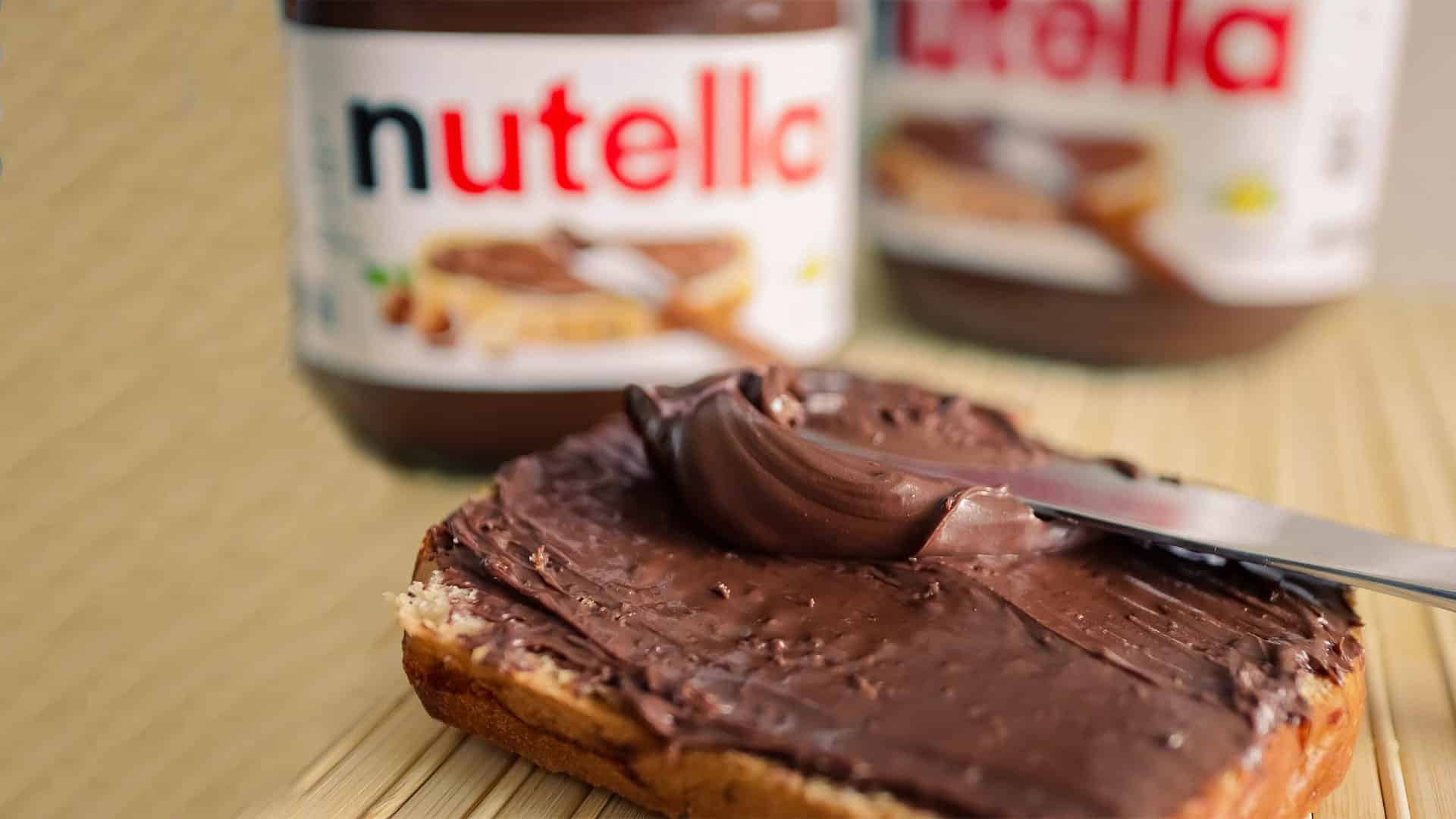 If you have been asking, "Is Nutella gluten free?" you have a somewhat complex answer to it now. But many modern dieters have another question regarding this product. Is Nutella dairy-free? Unfortunately, the answer is no. That's because one of the key ingredients is milk. 
Most of us know Nutella as a beautiful marriage between chocolate and hazelnut. What we forget is that this gorgeous couple has a family that holds them together. One of them is milk, even though this ingredient does not get much attention. 
Milk may be gluten free and safe for people with celiac disease or gluten sensitivity, but it does not fit in a dairy-free diet. Thus, Nutella is also not the ideal option for people with lactose intolerance because of the presence of dairy, a product that may also cause allergic reactions. 
Is Nutella Vegan?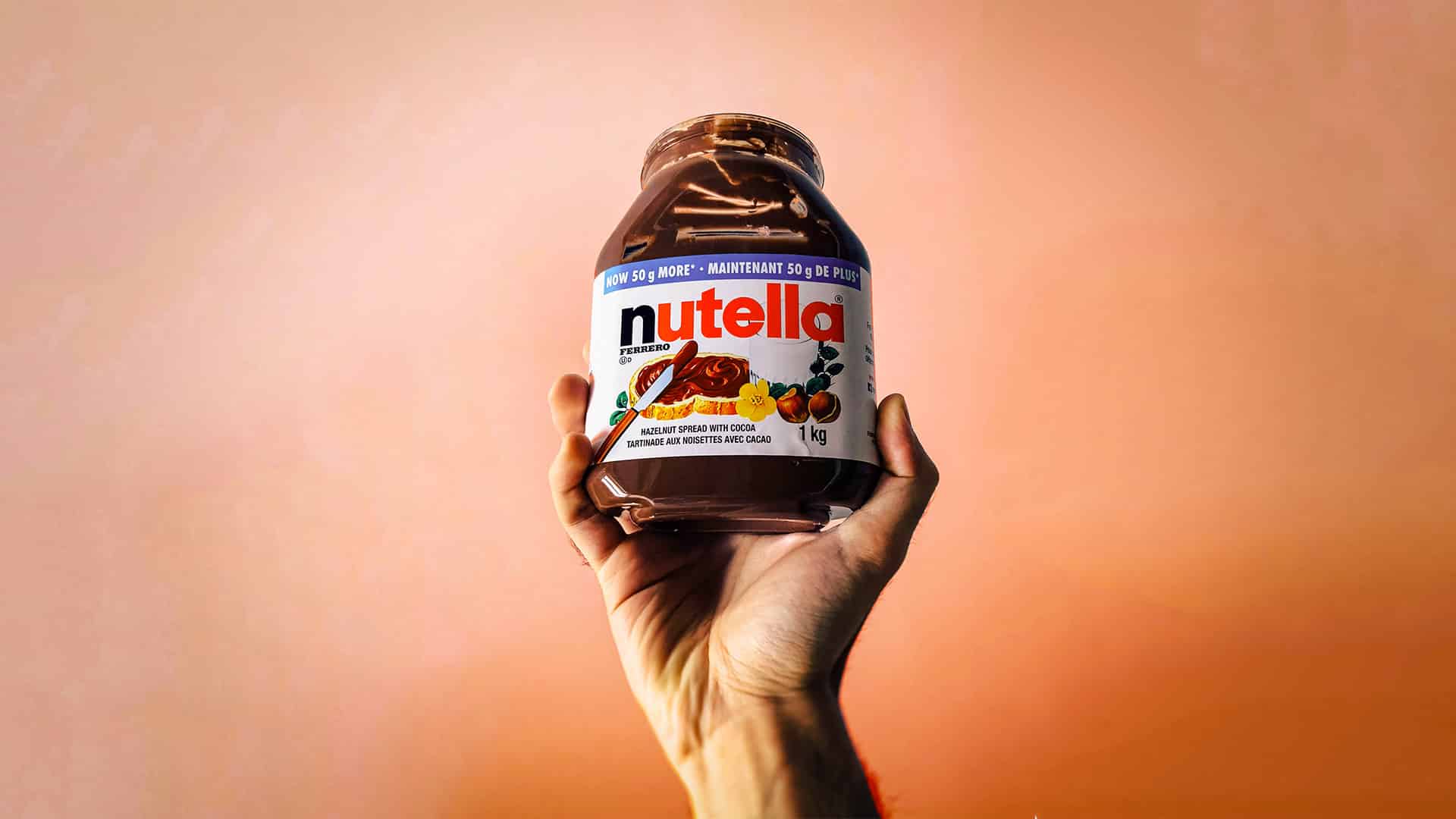 As you have just realized, Nutella is not dairy-free. It contains milk as one of the base ingredients. Since milk is derived from animals, it is not a vegan item. As you probably already know, a food product can only be categorized as vegan if it is entirely free from any animal product.
So, Nutella does not fit into a plant-based diet. However, it is a delicious addition to a vegetarian diet that does not need you to boycott animal products. So if you are a vegetarian but not vegan – don't worry and indulge in Nuttela's chocolaty, nutty, milky goodness!
Is Nutella Healthy?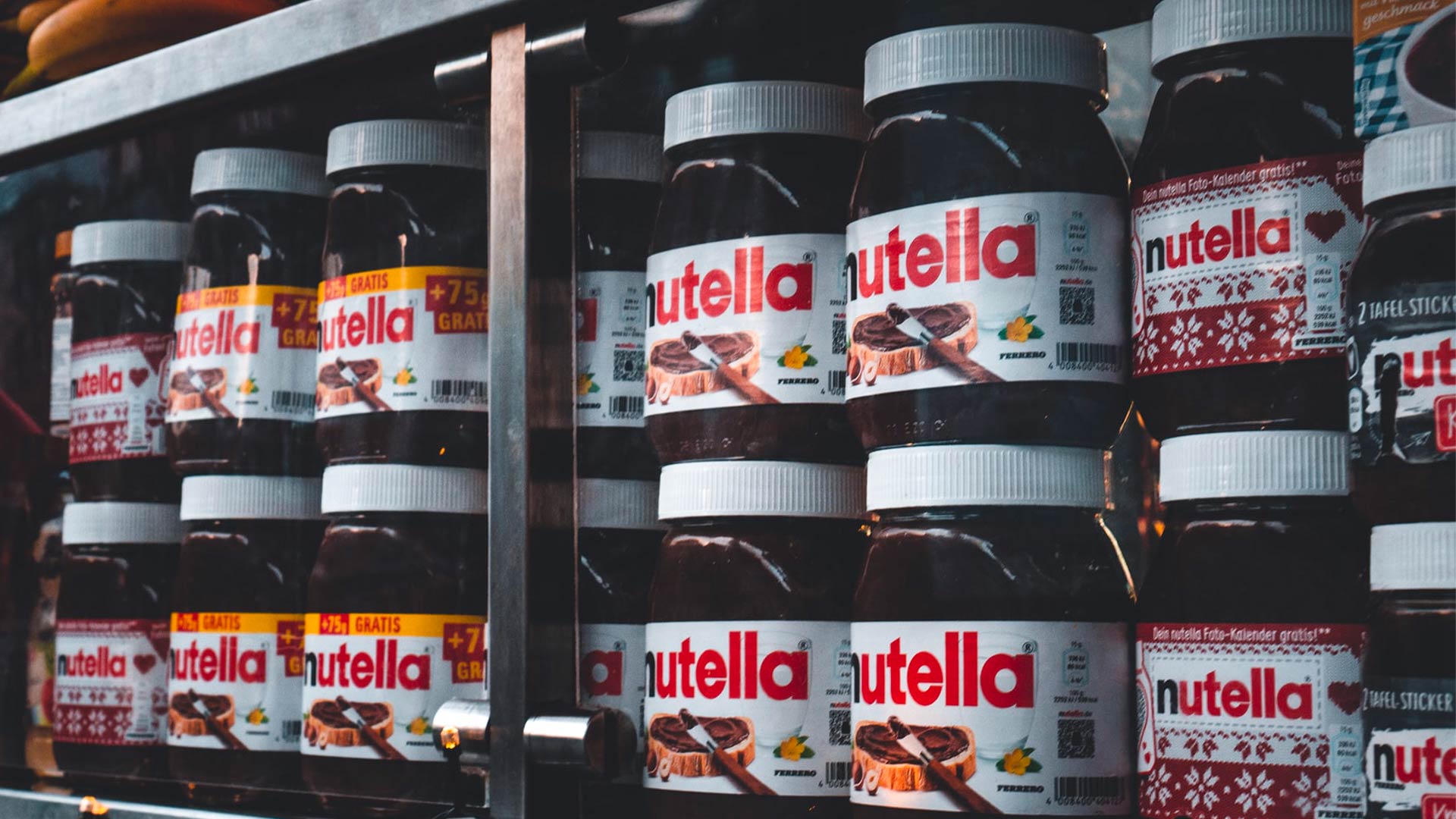 We know that Nutella is naturally gluten free but has dairy content. It's a vegetarian spread that can transform simple desserts, snacks, or breakfast items. But how often should you take it? That depends on how healthy you want to eat. Is Nutella healthy? Let's find out. 
A typical serving of Nutella contains 15 g of the spread. Each serving has 80 kcal and is loaded with 4.6 g fat and 8.6 g sugar. You can understand that Nutella is exceptionally high in fat and sugar content. So taking it on a regular basis is not healthy at all. If you love the spread, we recommend having it only once in a while and in small quantities.
Another health factor to consider is the presence of allergens. Nutella contains milk, which is not good for people with dairy sensitivity. It also has nuts – and with 3 million Americans suffering from peanut and tree nut intolerance, Nutella is not at all safe. Further, it contains a soy-based emulsifier called lecithin, which can also cause allergic reactions. 
Nutella and Palm Oil
Nutella also contains palm oil, an edible fat that has been under the scanner for a while now. It is often associated with heart disease and other health conditions because of the presence of relatively higher saturated fat levels compared to other cooking oil varieties. There are also many controversies regarding palm oil's negative impacts on nature. 
The good news is that Nutella uses non-hydrogenated palm oil extracted from the fruits of the plant naturally. It undergoes processing and purification under controlled temperature and with stringent quality control steps to minimize the saturated fat content for minimal health problems – while maintaining a neutral flavor and consistency. 
In addition, the palm oil used in Nutella is 100% RSPO-certified – a sign that the oil is not harmful to mother nature. Ferrero pays close attention to the responsible and sustainable use and supply of palm oil. It is committed to the prevention of deforestation and labor exploitation due to palm oil production. 
Gluten Free Nutella Alternatives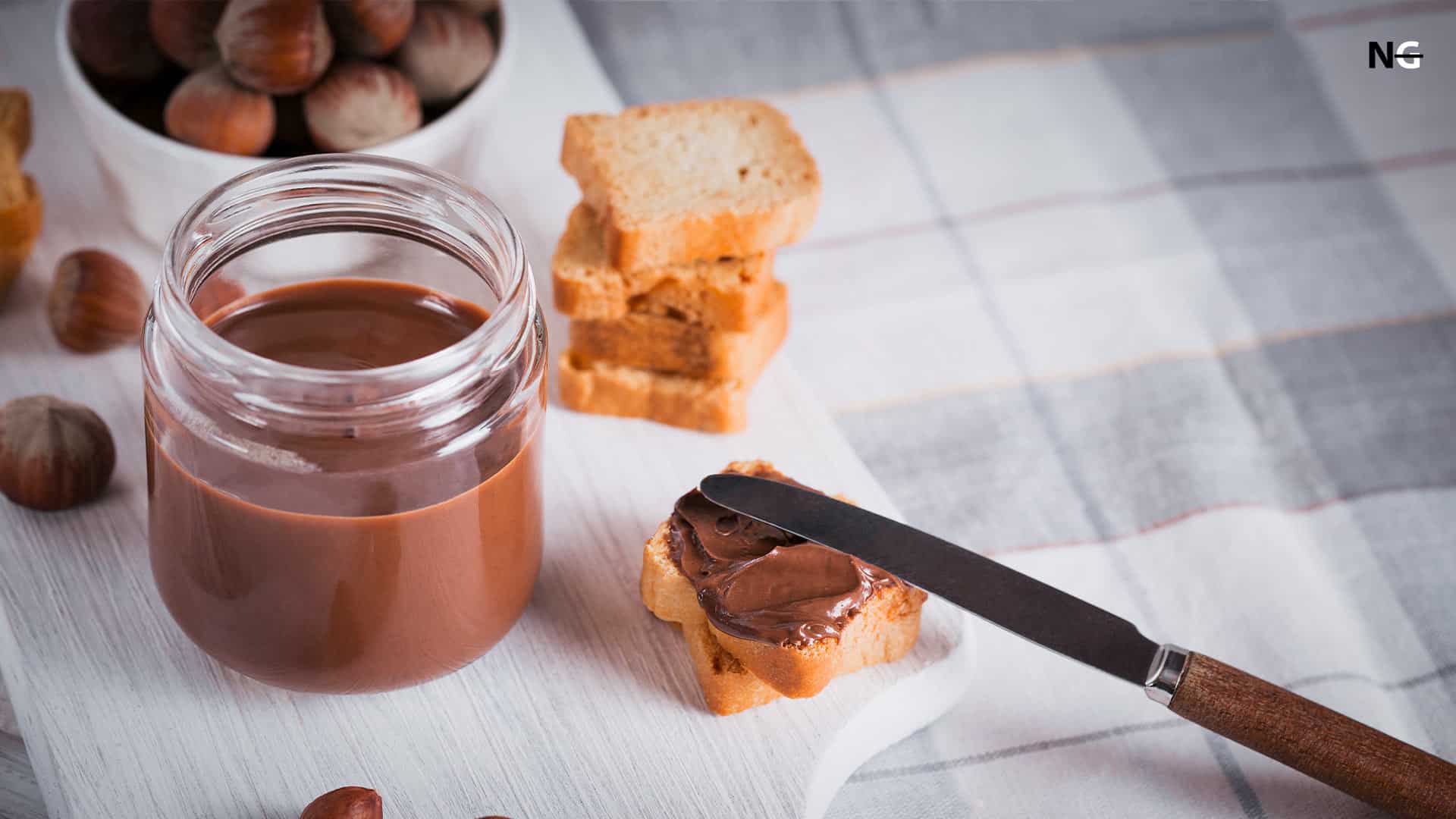 Nutella doesn't have a gluten free label. That's because the product, its ingredients, and the facilities are not tested. But there are many other spread brands that are certified, i.e., the ingredients are gluten free, the facilities are clean enough to prevent cross-contamination, and the final product has less than the permissible gluten limit. 
Here are some gluten free alternatives to Nutella:
a) Nature's Store
Nature's Store offers a delicious hazelnut and cocoa spread, which is an excellent alternative to Nutella. It proudly flaunts that it is gluten free on the container. Additionally, it is free from artificial additives like flavoring and coloring agents. The spread only contains natural additives.   
b) Nutiva Organic
Nutiva's Classic spread, with a mix of chocolate and hazelnut, is one of the safest and healthiest products formulated for people with gluten sensitivity or celiac disease. It is a certified gluten free product that's also free from GMOs. It is also certified organic. It is also a vegan option.  
c) Justin's 
Justin's takes the hazelnut-and-chocolate-spread game to a new level – by throwing almond nuts into the mix! This nut butter is gluten free, as labeled on the package. Plus, the product contains sustainable and responsibly-sourced ingredients. It's healthy for you and nature!    
d) Elliot's
Elliot's has a wide range of nut-based butter varieties. An excellent alternative to Nutella is the Oregon Chocolate Hazelnut spread that proudly flaunts its gluten free label. If you want to stay away from palm oil, this might just be what you are looking for. Plus, it's great for a low-carb diet.
e) Nutamo
Nutamo offers a choco-hazelnut butter that's gluten free, as mentioned on the package. It is also free from GMOs and peanuts and contains ingredients that are responsibly sourced from the best farms. With no artificial ingredients added to the mix, this product is completely safe. 
There are other gluten free brands like Good Good Natural Sweetness, JEM, and Shocolat. They produce healthy nut butter varieties you can use as a dip or spread. These brands may not be as popular as Nutella, but they are definitely healthier.      
How to Make Gluten Free Nutella at Home
Most people with celiac disease or gluten sensitivity prefer to make their foods and beverages at home. Did you know that you can make your own chocolate-hazelnut butter at home? It can be gluten free – and as safe as you want. So here's a gluten free homemade Nutella recipe.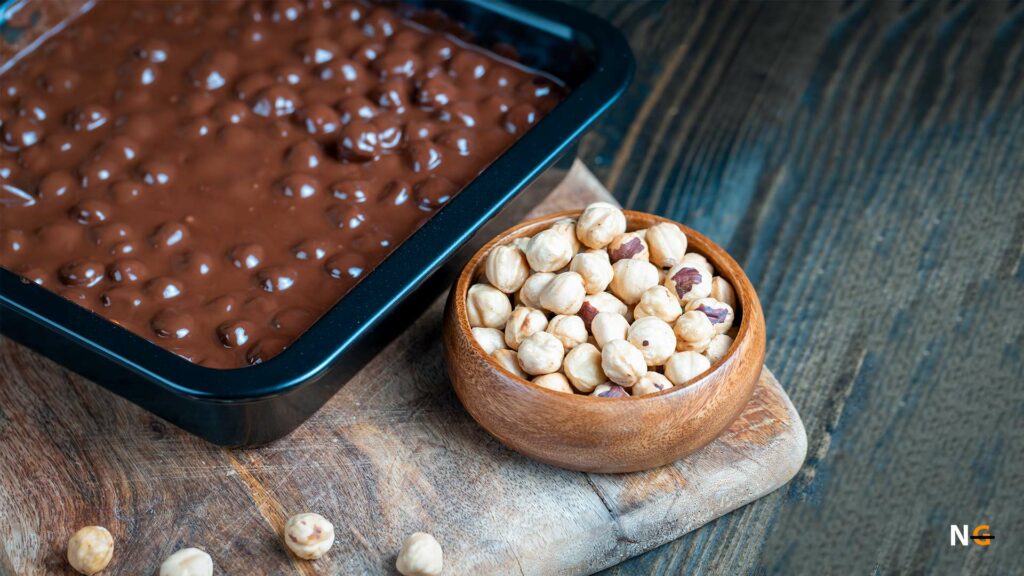 Ingredients:
Chocolate – 12 oz
Hazelnut – 1 cup
Vegetable oil (neutral flavored) – 2 tbsp
Confectioner's sugar – 3 tbsp
Cocoa powder – 1 tbsp
Vanilla extract – ½ tsp
Salt – ¾ tsp
Procedure 1:
Preheat the oven to 250F. 
Spread hazelnuts on a baking sheet in one layer. 
Put the tray into the oven to toast the nuts for 10-12 min.
When they become white and the skin blisters, take them out. 
Put the nuts in a kitchen towel and rub them to remove the loose skin. Let them cool.
Melt the chocolate. You can either use a double bath or a microwave. 
Keep stirring during the process to make the chocolate smooth. 
Allow it to cool. Meanwhile, put the nuts in a food processor and make a paste.
Procedure 2:
In a blender, put milk, ice cream, strawberries, and ½ cup chocolate hazelnut butter. 
BleAdd other ingredients (except the melted chocolate) and mix to make the paste smooth. 
In the final step, add the melted chocolate and blend.     
Your gluten free chocolate-hazelnut spread is ready! It's vegan and free from dairy and palm oil, too! 
Gluten Free Nutella Milkshake Recipe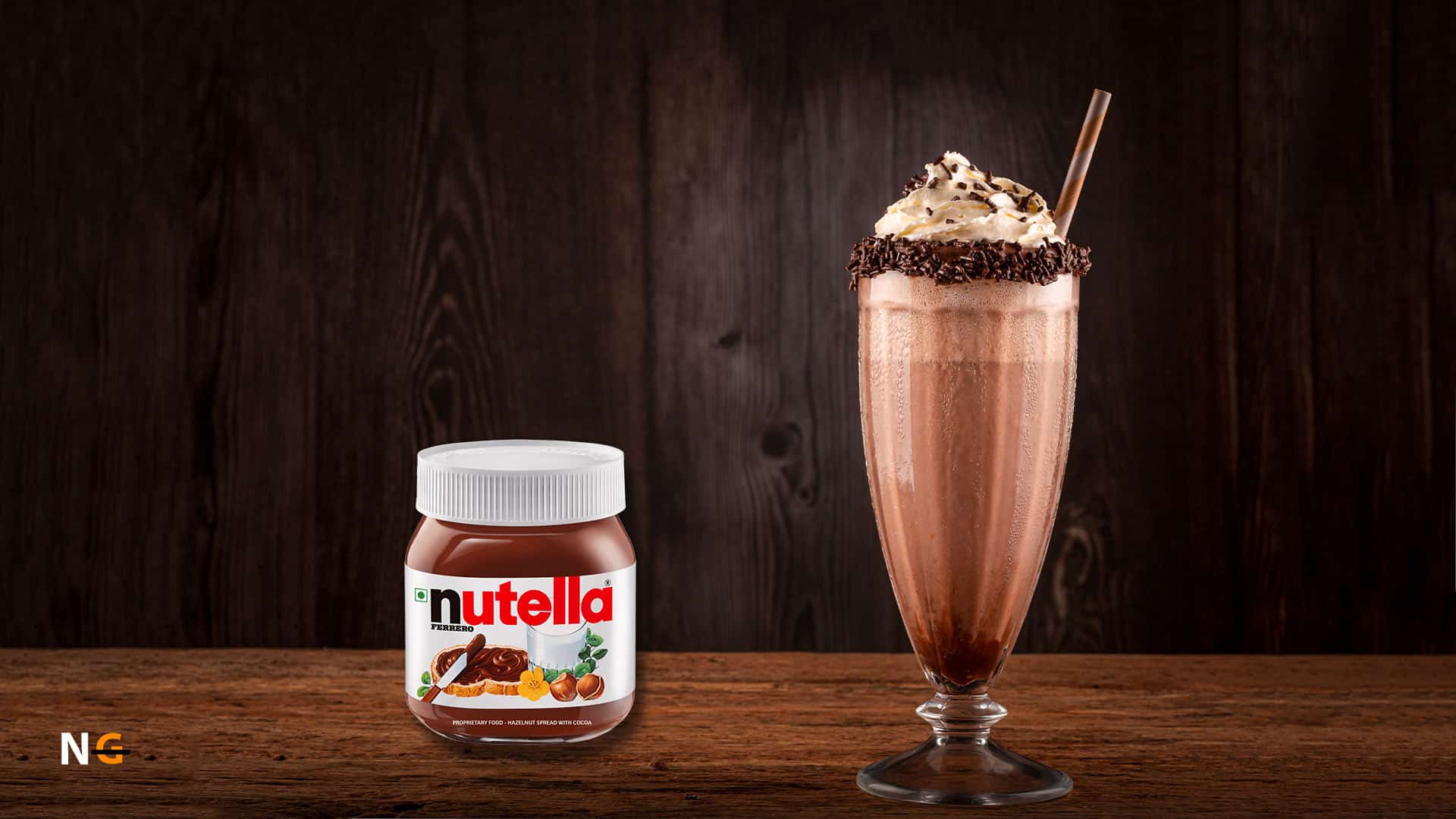 Here's a fun way to make a delicious gluten free milkshake- with Nutella or any alternative that you choose to use.  
Ingredients: 
Chocolate-hazelnut butter: ½ cup + 1 tbsp
Milk (dairy or non-dairy) – ½ cup
Strawberries – ½ cup
Vanilla ice cream – 2 scoops
Steps
Mix the ingredients evenly. 
Take a tall glass and add 1 tbsp of your choco-nut butter. 
Pout the milkshake from the blender into the glass. 
Your milkshake is ready! Add ice if you want the drink chilled. You can also add whipped cream, more choco-nut butter, or strawberry slices to your shake.   
Final Words
You may have been wondering, "Is Nutella gluten free?" Well, the verdict is out – and the jury says it is a trustworthy product for people who should avoid gluten. But if you are strict about consuming only certified gluten free products, there are other brands you can try!