Twisted Tea is a popular beverage made with brewed black tea with a lemon twist. This refreshing ice tea has a tinge of alcohol which gives that boozy taste. But people with gluten sensitivity often ask if Twisted Tea is gluten free or not. So is Twisted Tea gluten free? 
Twisted Tea is made with malt, which is derived from wheat/barley, so the beverage is not gluten free. 
What is malt, and why does it add gluten to the drink? Will I get a gluten allergy after drinking Twisted Tea? We know these questions are common in the minds of gluten allergic people, so I have written this article to help you understand if Twisted Tea is safe for you or not. 
Is Twisted Tea Gluten Free? 
Twisted Tea is a combination of black tea, lemon, and malt alcohol, so it's not gluten free. The other two ingredients, black tea and lemon, don't have gluten but malt alcohol has. Malt alcohol is made by soaking gluten grains like wheat/barley in water, and then it goes through a fermentation process. 
Celiacs or gluten allergic people can't have anything that comes in contact with barley or wheat. It leads to side effects like nausea, headache, diarrhea, bloating, alternate constipation, malnutrition, intestinal damage, etc. 
If alcohol with wheat or barley passes a distillation process, it eliminates gluten. Since malt alcohol is one of the key ingredients in Twisted Tea and it does not undergo a distillation process, celiacs should avoid it.
Also Read:- Is Spam Gluten Free?
Twisted Tea: What it is, Ingredients, Flavors & Interesting Facts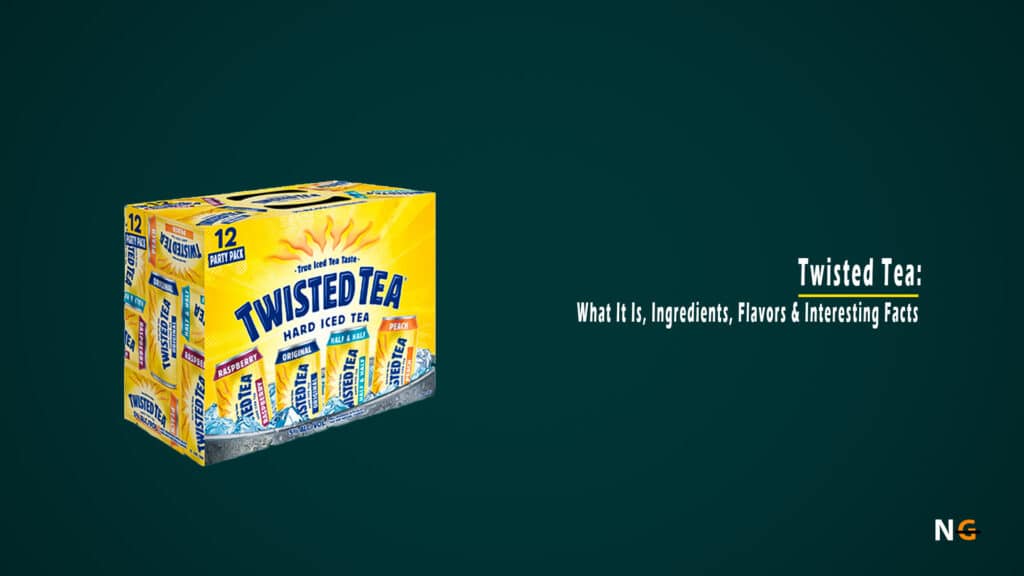 Twisted Tea brings you the taste of ice tea with a lime flavor but with the added alcohol. The drink is somewhat similar to beer or cider but with very less alcohol content. Twisted Tea Company is a sub-brand of the Boston Beer Company, and it has several flavors to pick from. 
The two main ingredients in the original twisted tea are- brewed black tea and lemon. The motif was to introduce an alcoholic drink in the ever loved iced tea flavor. 
Twisted Tea Company has introduced different iced tea flavors over the years. Here is a list of all the flavors- 
Can Gluten Sensitive People Drink Twisted Tea? 
Twisted Ice Tea isn't safe for celiacs because the tea contains barley malt. Barley or wheat in any form is dangerous for celiacs, and it will immediately cause several discomforts. Therefore, you celiacs should only pick certified gluten free alcohol. 
Gluten Free Liquor Alternatives To Twisted Tea
Living with celiac disease or gluten sensitivity restricts you from eating or drinking a lot of food. But with the growing awareness of gluten intolerance, many companies have come up with gluten free drinks.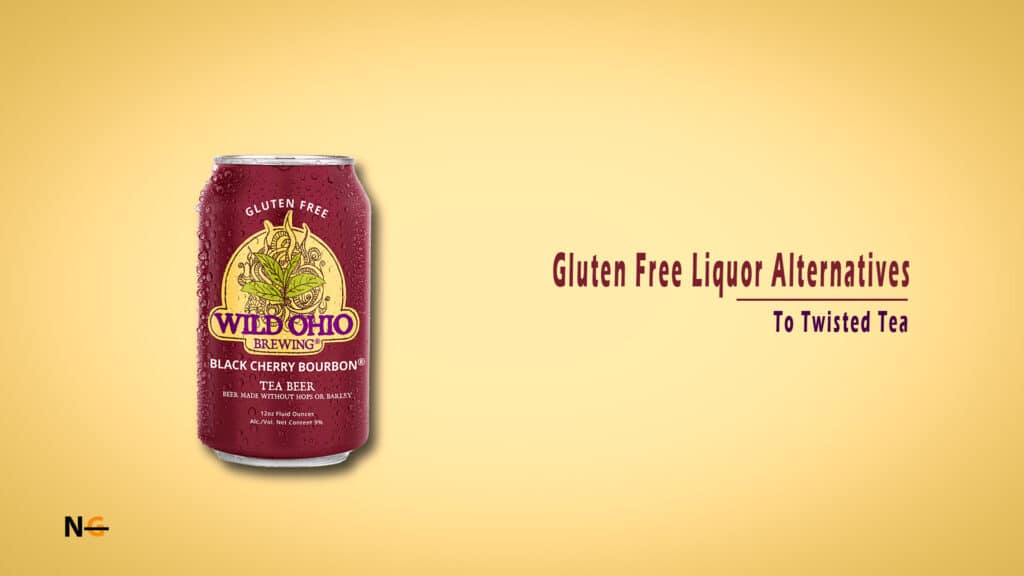 Wild Ohio Brewing comes very close to Twisted Tea with its gluten free tea beer range. They, too, have four fruity flavors to pick from. 
Apart from this, you can try other gluten free cocktails or alcohol which contain no wheat or undergo a distillation. 
Twisted Tea Cocktail Recipes: Easy & Quick 
You need refreshing drinks to beat the heat in summer, and what's better than enjoying a cocktail in your favorite ice tea flavor. Here are my top three Twisted Tea cocktail recipes. 
1. Ice Tea Froze Cocktail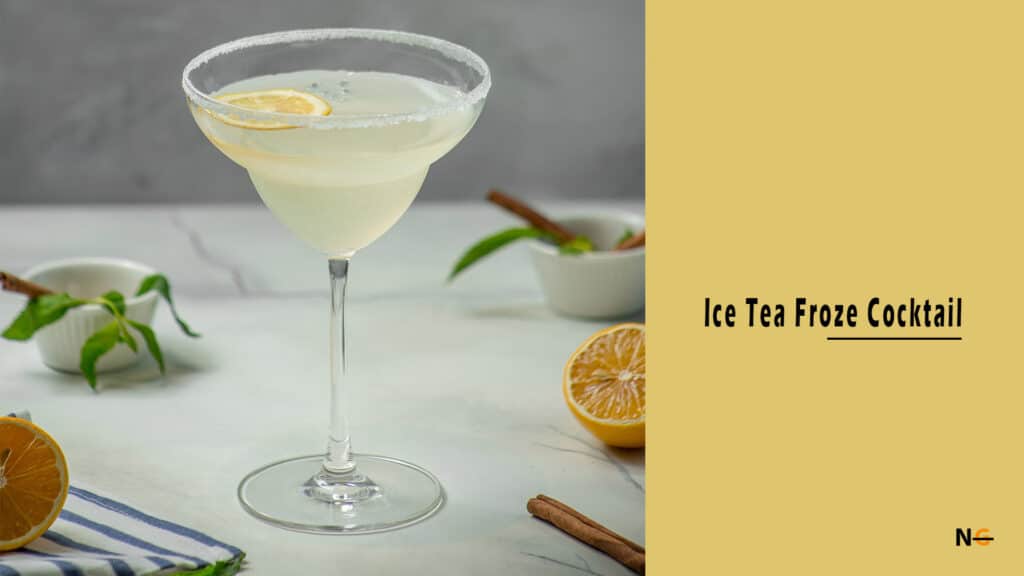 Ingredients 
2 cups Original Twisted Ice Tea 
2 oz lemonade vodka 
1 oz lemon juice 
1 cup ice 
Mint leaves and lemon wedges to garnish 
Method 
In a blender, pour all the liquids, blend well and serve in a cocktail glass. Garnish with mint leaves and lemon wedges. 
2. Iced Tea Margarita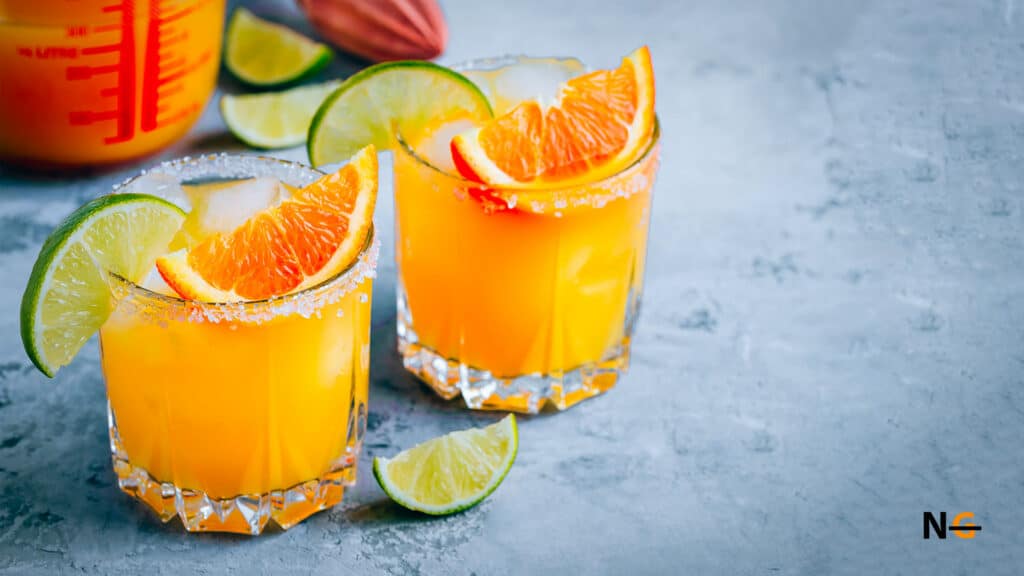 Ingredients 
2 cups Twisted Ice Tea 
2 oz tequila 
1 oz orange juice 
1 oz lime juice 
Lime wedges to garnish
Method 
In a shaker, shake all the ingredients and strain the drink into a salt-rimmed glass. Garnish with lime wedges. 
3. Kentucky Ice Tea Cocktail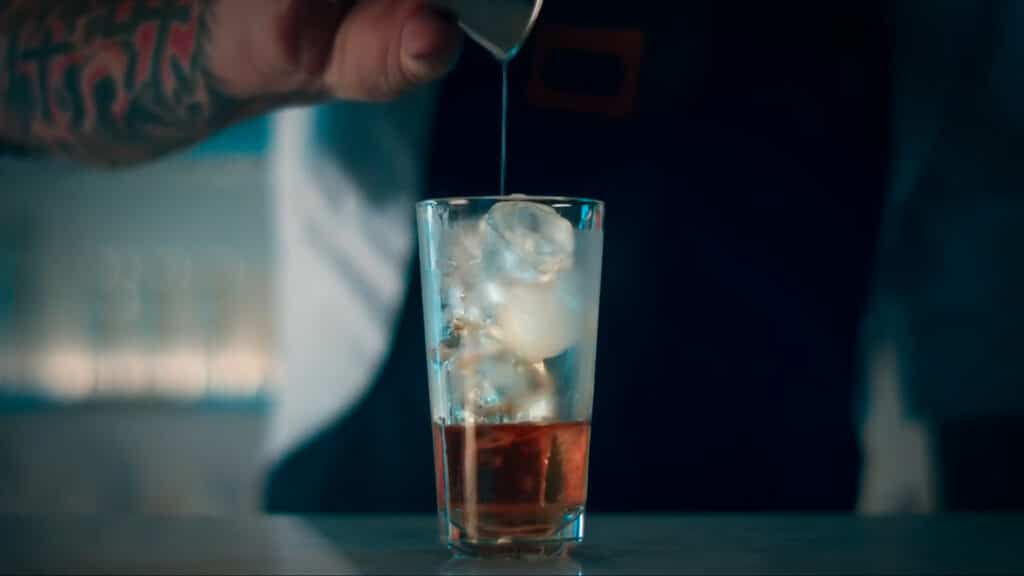 Ingredients 
2 cups Twisted Ice Tea 
2 oz whiskey or bourbon
2 oz orange juice 
Orange peel and rosemary to garnish 
Method 
In a cocktail glass, mix all the liquids and stir well. Garnish with rosemary and orange peel, and your drink is ready. 
Takeaway 
All flavors of Twisted Tea contain gluten, so it's not the right drink for celiacs. But we have mentioned a few gluten free alternatives to Twisted Tea, which you can enjoy worry-free. 
Have you ever tried Twisted Tea? Let us know your experience with it. 
FAQs 
Is Twisted Tea similar to beer? 
Twisted Tea comes closer to beer than any other alcoholic drink. The alcohol content is also quite the same between both drinks. 
Does Twisted Tea have yeast? 
No, Twisted Tea does not have yeast; it's rather made using tea, malt, and different fruity flavors. 
What alcohol is there in Twisted tea? 
Twisted Tea has malt alcohol, which is prepared by soaking and fermenting the malt.