Jagermeister is a digestif liqueur made with spices, herbs, roots, fruits, and a few other ingredients which are supposed to help with digestion. 
This complex drink is made with a mix of 56 ingredients and the makers boast of its 98 year old recipe. But can you add Jagermeister to a gluten free diet? Is Jagermeister gluten free? 
Yes, Jagermeister is gluten free, and it's made with numerous natural ingredients which should not contaminate the drink with gluten. 
But that's not enough information to consider Jegermeister safe for gluten allergic people. So read this article to find out if the liqueur is completely safe for celiacs or not; plus, I have mentioned some easy cocktail recipes you can enjoy with Jagermeister. 
Is Jagermeister Gluten Free?
As per the Jagermeister maker's declaration, the beverage is gluten free. It's a boozy classic made primarily from roots, barks, herbs, fruit juices, spices, and a lot more. The drink has a total of fifty-six ingredients, but the makers like to keep it top secret. 
Even though we can't access the ingredient list of Jagermeister, producers claim it does not contain wheat, barley, or any other ingredient with gluten.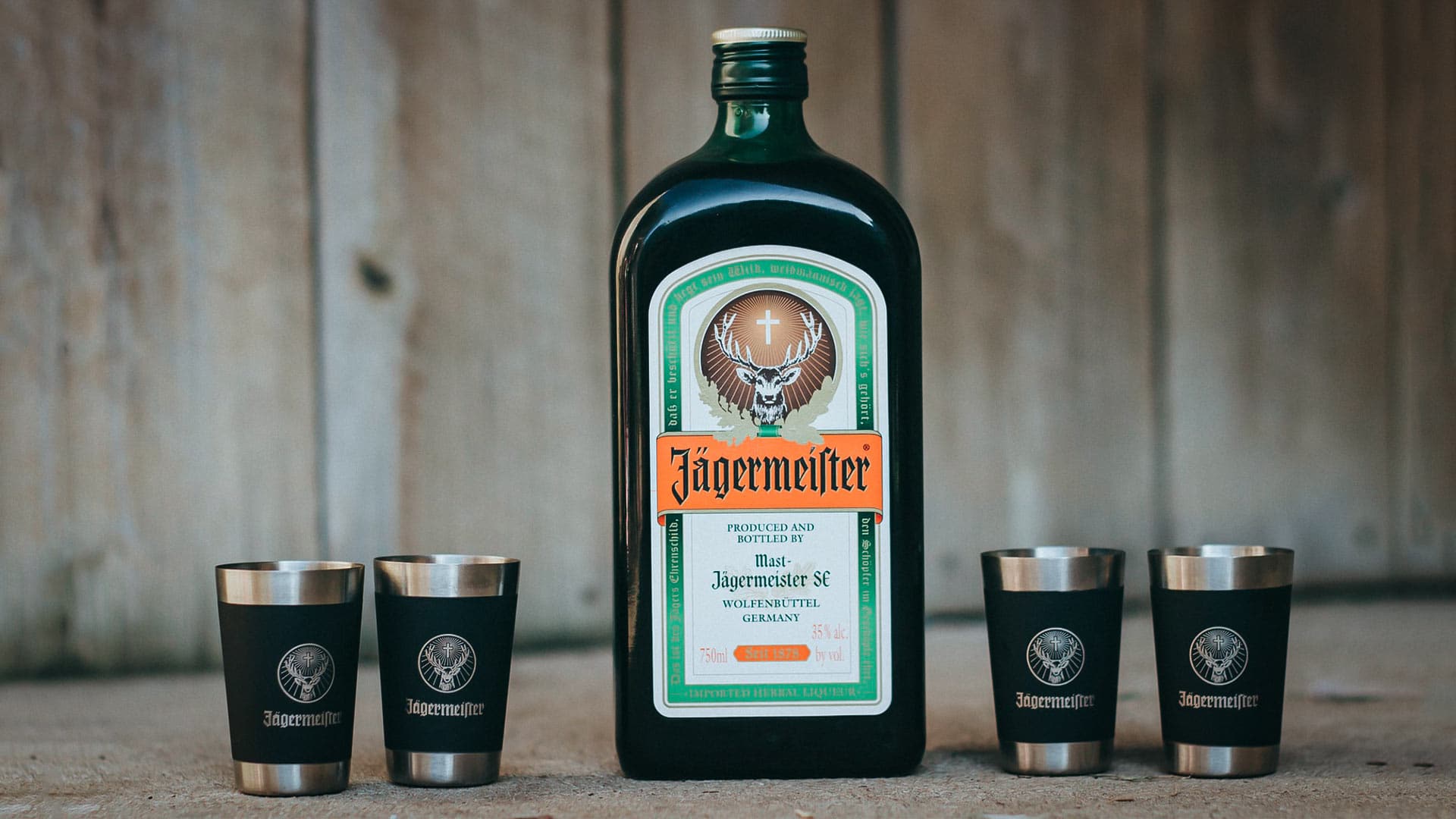 The alcohol also goes through a filtration and distillation process. Since distillation eliminates all heavy substances, including gluten, Jagermeister is safe for celiacs. All gluten allergy or celiac people can relish this German liquor without worrying about experiencing gluten side effects like nausea, headaches, diarrhoea, skin allergies, etc. 
Also Read:- Is Shakeology Gluten Free?
What are the Ingredients In Jagermeister: What Makes it Gluten-free?
Jagermeister is a unique combination of a profusion of ingredients, as I have stated earlier as well. The manufacturers have been following the same recipe for almost 98 years, but they haven't disclosed the ingredient list to the public. 
Although looking into all the 56 ingredients used in Jagermeister isn't possible, I have dug deep to find some of the ingredients which are in the Jagermeister ingredient list. In 1934, a Jagermeister recipe circulated on the internet, and it was verified that these herbs and spices are there in the alcohol. Here are some of the ingredients from that recipe- 
Cloves
Cinnamon bark
Cardamom 
Star anise 
Coriander 
Saffron 
Chamomile flowers 
Bitter orange peel 
Lavender 
Licorice root 
Rosehips 
Lavender 
Ginseng 
Poppy seeds 
Juniper berries 
Blueberries 
Red sandalwood 
Ginger 
Chiretta 
 Mace 
Galangal 
One shot of Jagermeister contains- 
Calories- 167
Carbs- 19g
Protein- less than 1g 
Fat- less than 1g 
Sugar- 19g
The drink is made by grinding all the spices, roots, herbs, and fruits together and stored in oak barrels for up to a year or sometimes more. Sugar, caramel, and alcohol are added after it's taken out from the barrels and processed through filtration.
There are no traces of gluten in these ingredients, which makes Jagermeister gluten free. Only wheat, barley, rye, semolina, triticale, and malt in different forms are gluten grains. If these are absent from any food or drink, it means the product is free from gluten. 
The Health Benefits of Having Jagermeister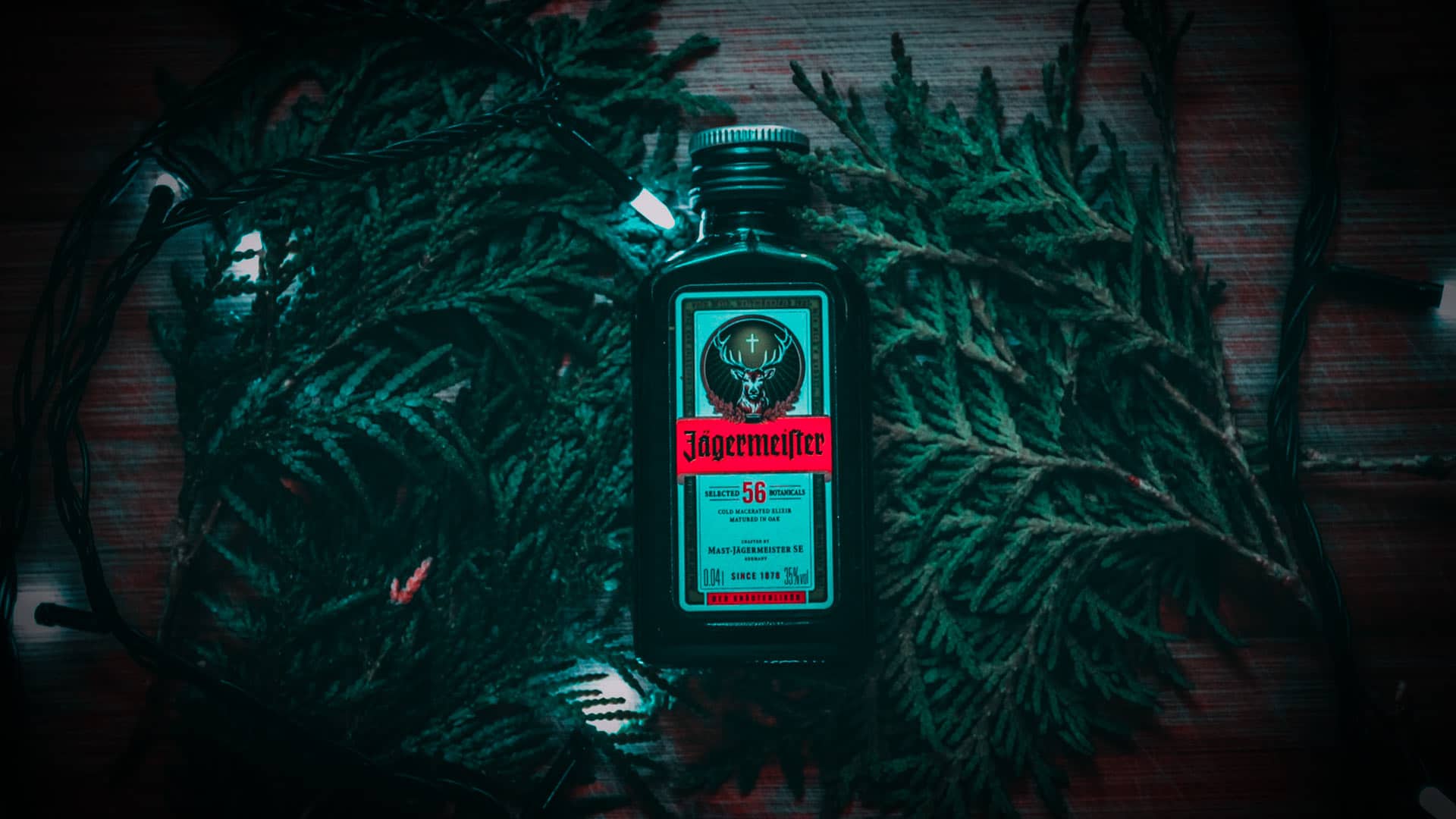 The presence of so many herbs, spices, and fruit extracts adds multiple health benefits to Jagermeister. It's a digestif drink which you are supposed to drink before and after dinner so that it helps with your digestion. 
Here are a few health benefits you get from some of the ingredients used in Jagermeister- 
Cloves & star anise: These two spices have a compound called Eugenol, which helps reduce inflammation. 
Blueberries: Blueberries are an antioxidant-rich fruit that helps with better digestion.   
Coriander: Coriander is a very useful herb in preventing gas while working as an antispasmodic for the stomach. 
 Lavender: The calming properties of lavender may help treat insomnia. 
Licorice root: It can help suppress digestive peptic ulcers. Licorice root is also beneficial in curing cough. 
Is Jagermeister Vegan? 
Yes, Jagermeister is vegan since the drink is made from herbs, spices, tree bark, and fruit peels. All these ingredients are plant based and don't contain any animal derivatives. 
Delicious Cocktail Recipes You Should Try with Jagermeister 
You can have Jagermeister as it is, but there are ways you can spice up the drink by mixing it with other ingredients. Here are some easy, fun cocktail recipes you must try with Jagermeister. 
1. Jager Fizz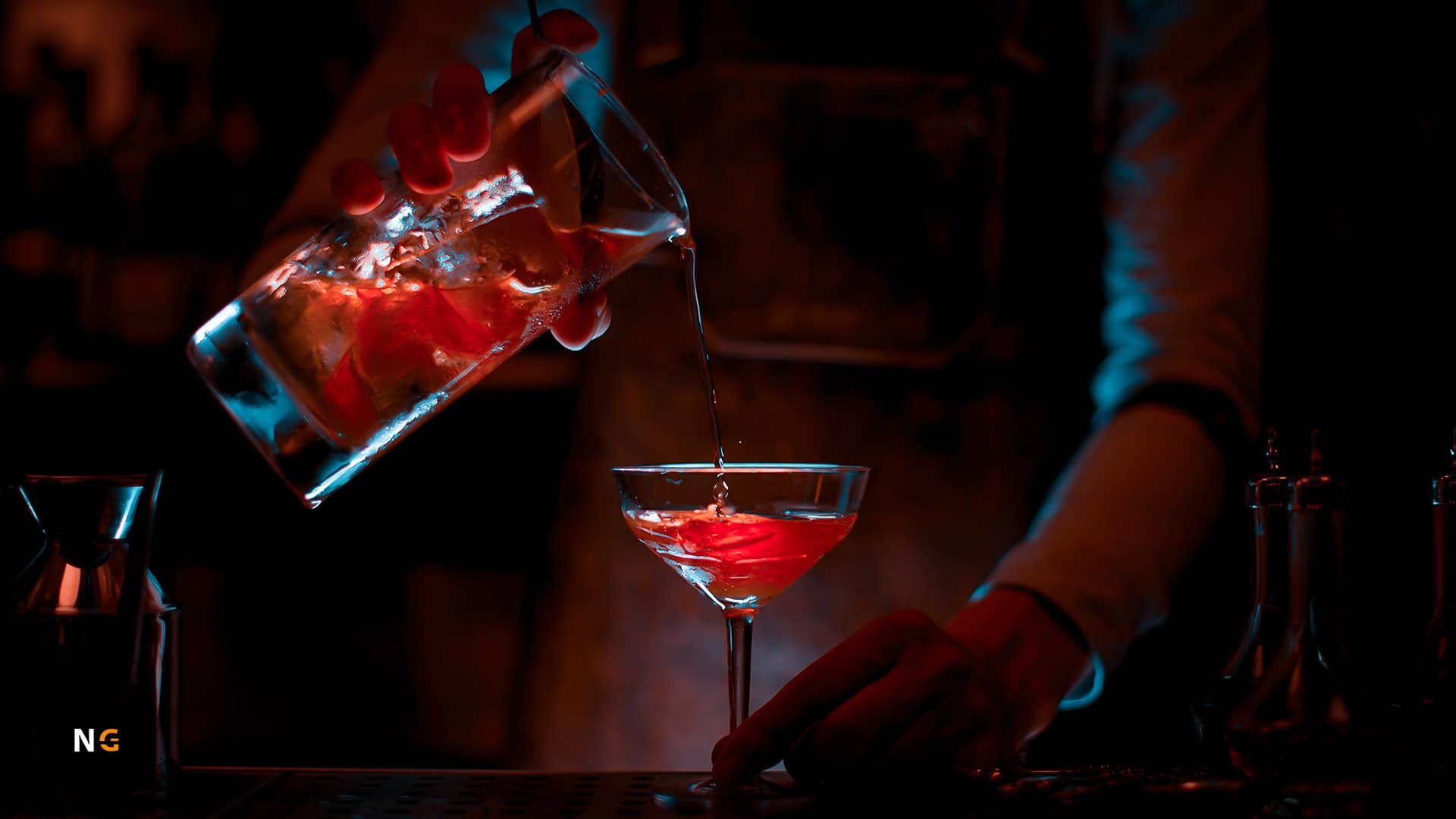 Ingredients 
¾ ounce Jagermeister 
1 ounce dry gin 
¾ ounce lime juice (freshly squeezed) 
4 ounces of club soda 
Ice 
Lemon slice and mint for garnish 
Method 
Add Jagermeister, lime juice, gin, and ice in a cocktail mixer. Give it a nice shake and strain it into a glass filled with ice. Add club soda and stir well. Finish off with lemon slices and mint leaves. 
2. Tropical Stag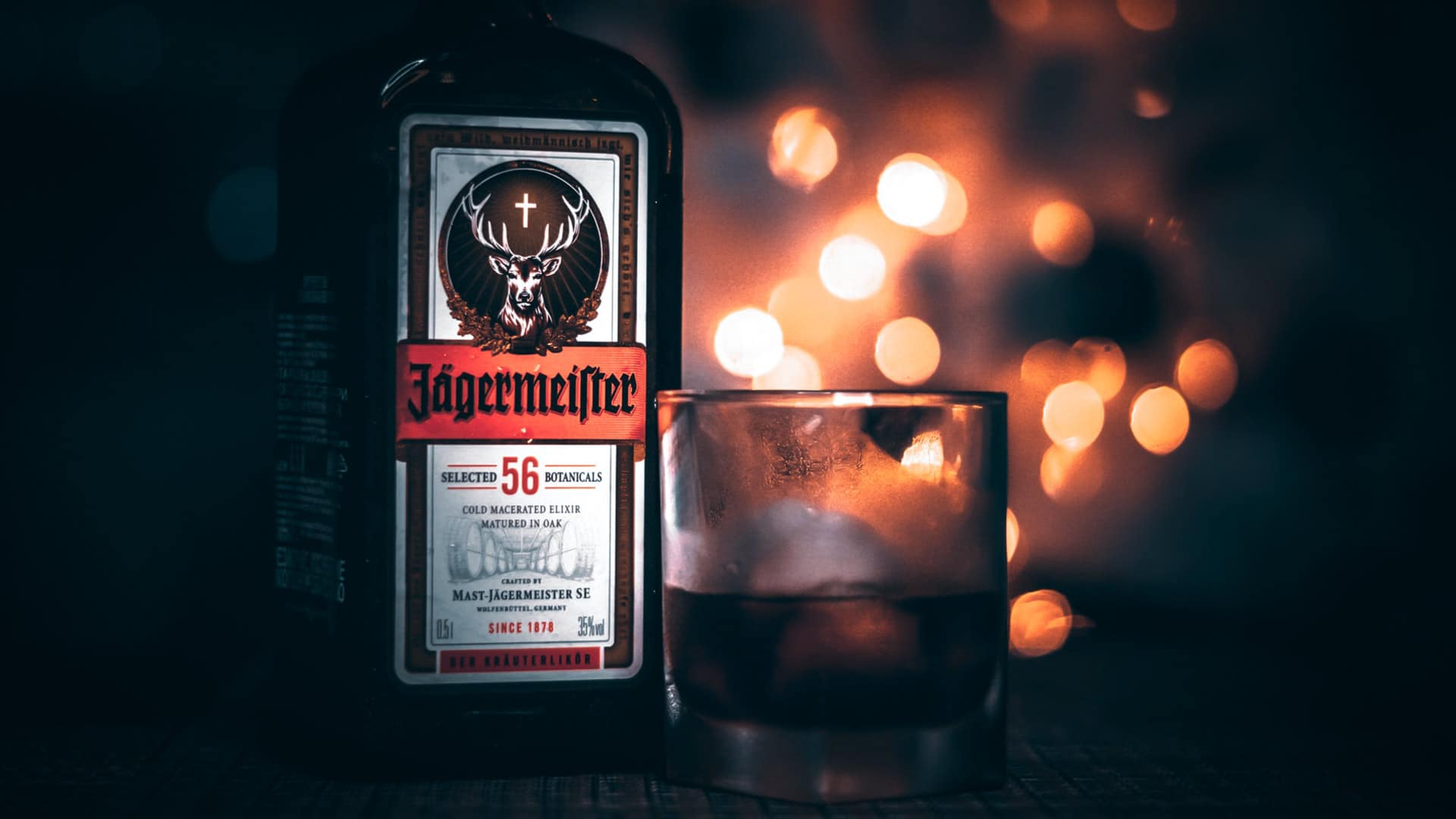 Ingredients 
¾ ounce Jagermeister 
3 ounce pineapple juice 
1 ounce Malibu rum 
¼ ounce Grenadine 
Ice 
Pineapple slice (for garnishing) 
Method 
Take a collin glass and add all the liquids. Still well, and garnish with pineapple slices. 
3. Jager Bomb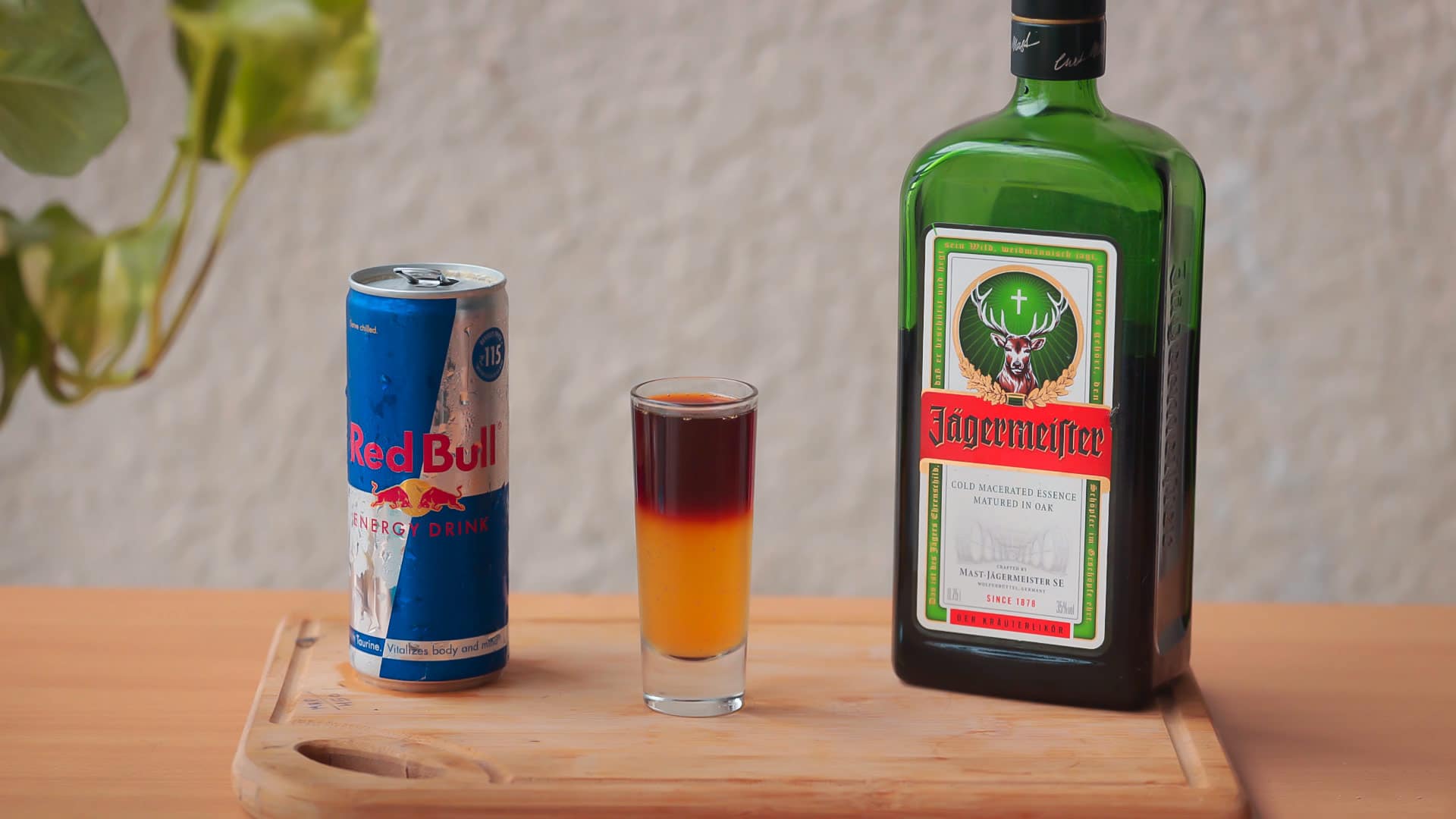 Ingredients 
6 ounces Red Bull 
1 ½ ounce Jagermeister 
Method 
Take red bull in a rock glass and Jagermeister in a shot glass. Drop the shot glass into the rock glass and drink immediately. 
FAQs
Is Jagermeister safe for celiacs? 
Jagermeister is free of gluten and is made from herbs and spices. But if you are a celiac, you should consult with your nutritionist before adding it into your no gluten diet. 
Is Jager Bomb gluten free? 
Yes, Jager bomb is gluten free because the cocktail is made with Red Bull which is also a wheat free, lactose free, and dairy free drink. 
Is Jagermeister Cold Brew gluten free? 
Jagermeister Cold Brew is made with herbal liqueur with Arabica coffee and Chocolate Cacao. None of the ingredients used in the cold brew has gluten. 
Conclusion 
Jagermeister is a gluten free alcohol since there is no wheat or barley in it. The liquor goes through a filtration and distillation process, which further ensures there are no traces of gluten left. 
Try out the Jagermeister cocktail recipes I mentioned for a taste twist!