Vodkas are the best to kickstart any party! But the growing awareness of gluten sensitivity has made everyone question all edible products, including vodka. So what is the gluten status of Ketel One vodka? Is Ketel One vodka gluten free?
There isn't a specific answer to whether Ketel One vodka is gluten free or not. The manufacturers add wheat to the drink, but since it goes through a distillation process, it should get rid of all the gluten. 
Sounds confusing? Fret not. I have done extensive research on this famous vodka brand and found some crucial information about its gluten status. Read this article to get full details about the topic in question.
Is Ketel One Vodka Gluten Free? 
Ketel One does not advertise its vodkas as gluten free since they include wheat. So ideally, it shouldn't be gluten free because wheat is a gluten grain. But the vodka goes through a distillation process, meaning it will get rid of all the gluten substance. 
What is distillation? How does it get rid of the gluten? 
In the distillation process, any liquor is boiled and congested to remove any particles. In the boiling process, all heavy compounds get collected at the bottom. Since gluten is a heavy substance, it will remain at the bottom and won't pass through after distillation.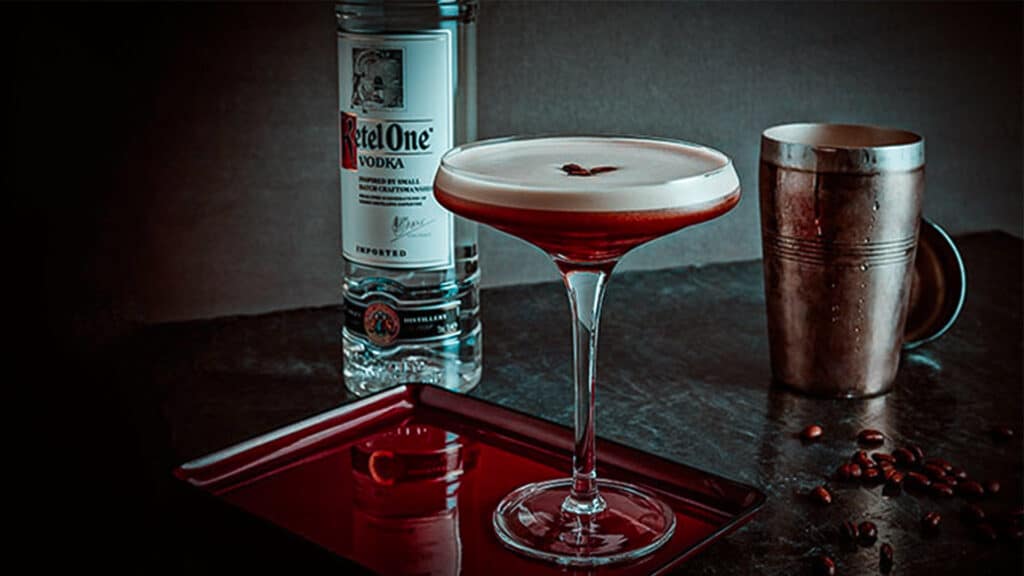 But does distillation make the drink safe for celiacs? Distillation may make a drink safe for celiacs, but I can't claim that in the case of Ketel One vodka since the brand does not claim so. 
It means there are still chances of cross-contamination and slippage of gluten substances. I am slightly gluten sensitive, and when I tried Ketel One, I did experience slight nausea and bloating. 
If you have celiac disease or can't digest gluten in general, I would suggest you stay away from Ketel One. 
Also Read:- Is Strongbow Gluten Free?
Ketel One Vodka: Interesting Facts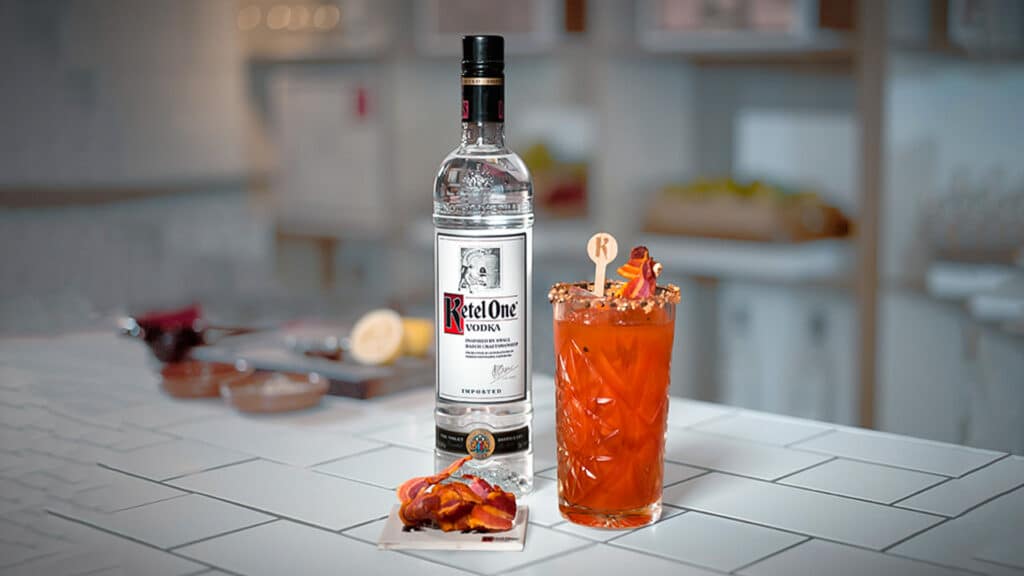 Ketel One has been carrying its pure and unique distillation for eleven generations. The secret behind their everlasting presence in the liquor market is the modern distillation technique with a unique combination of copper pot stills. 
What adds to the clean, crisp taste of the drink is their 300 years of Nolet distillation expertise. Additionally, each run of the vodka production is personally tested by the members of the Nolet family to keep their age-old authenticity intact. 
Interestingly the manufacturers didn't bother to advertise the drink until 2003 since its purity and taste were enough to make its mark in the liquor market. 
Ketel One vodka is made from the finest quality European wheat. The taste has a slightly sour note that's smooth, crisp with a silky softness. The unique combination of traditional and modern distillation techniques brings you the finest vodka flavor. 
Is Ketel One Vodka Harmful To Your Health?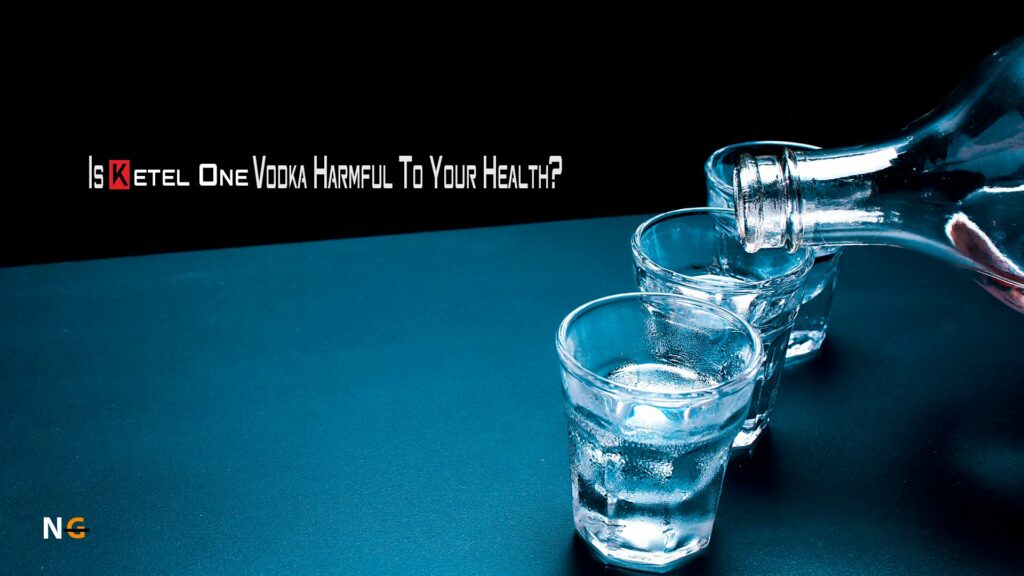 Ketel One vodka is a non-GMO based vodka without any artificial flavorings and added sugars or even artificial sweeteners. Vodka, in general, is a healthier option than most other alcohol since there are fewer additives. 
But anything above the suggested consumption level is going to affect your health negatively. A safe consumption limit is one drink per day for women and two for men. Since Ketel One vodka contains 40% alcohol, consuming more than the recommended level daily might make you sick. 
Plus, if you drink Ketel One by adding it to cocktails, that isn't a very healthy option. Cocktails are usually high on sugar and added flavorings, so avoid consuming them too often. 
Popular Gluten Free Alternatives To Ketel One Vodka
Ketel One isn't a gluten free brand; hence isn't a safe option for celiacs, but that doesn't mean you can't add vodka to your gluten free diet. I have made a list of popular gluten free vodka brands that are entirely safe for you. Here are the popular alternatives to Ketel One vodka. 
Tito's Handmade Vodka is a popular alternative to Ketel One vodka, and it's distilled primarily from corn mash. The drinks adhere to the rules of the Alcohol and Tobacco Tax and Trade Bureau.
Ciroc vodka claims itself as a gluten free brand, and its vodka is made from distilled grape juice. 
Although Grey Goose Vodka is made from wheat, it claims that the distillation process eliminates all traces of gluten. 
Cold River Vodka is another popular gluten free liquor on the market. It's made from Maine potatoes and hand-crafted spirit for a rich, crisp taste. 
Try These Cocktail Recipes To Try Vodka In A New Way 
Ketel One vodka tastes amazing as it is, but you can make delicious cocktails to enjoy the vodka in a better way. Here are two of my favorite cocktail recipes you must try with Ketel One. 
1. Espresso Martini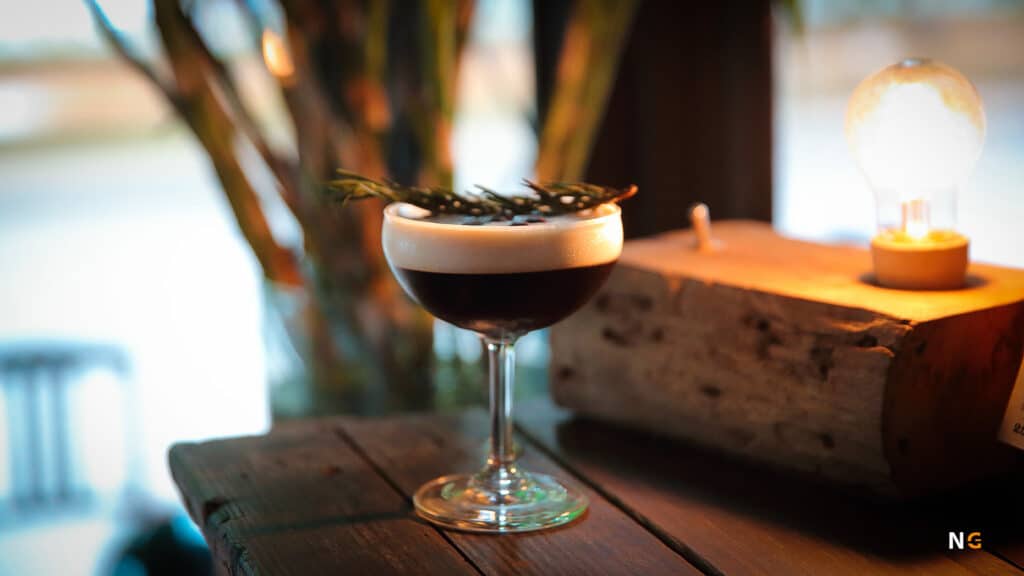 Ingredients 
45ml espresso coffee
50ml Ketel One vodka 
5ml Kahlua coffee liqueur 
15ml sugar syrup 
Method 
Mix all ingredients using a shaker. Strain the drink in a chilled glass and serve with a couple of coffee beans, and voila, your espresso martini is ready. 
2. From Schiedam With Love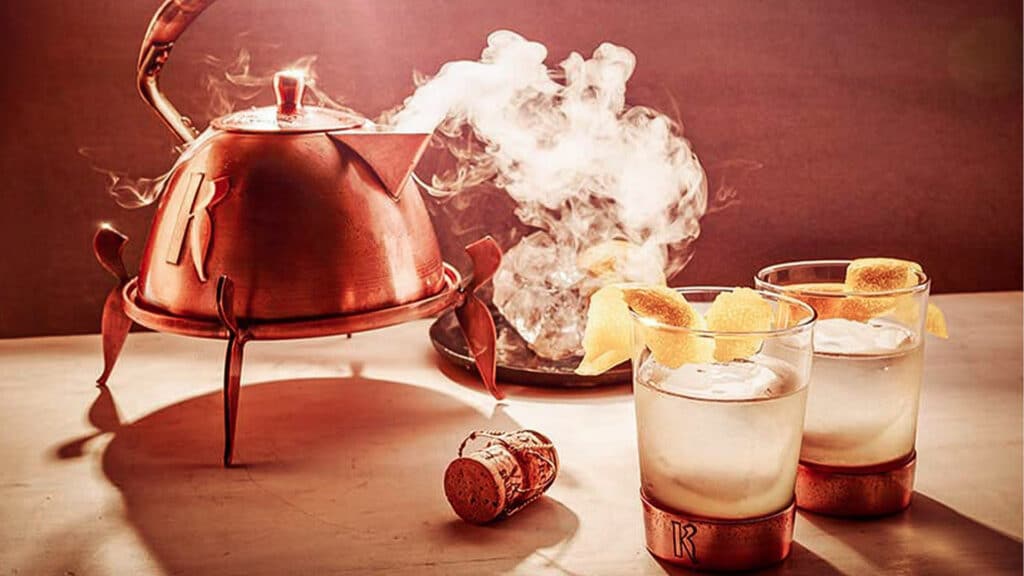 Ingredients 
25ml lime juice 
40ml Ketel One vodka 
10ml sugar syrup 
15ml elderflower cordial top up with Prosecco 
Method 
Add all ingredients into a shaker except the Prosecco. Add ice and shake well. Strain the drink into a glass, finish off with Prosecco and garnish with some lemon twist. 
Final Words 
Ketel One vodka contains wheat, and the manufacturer does not claim it as a gluten free drink. Although the drink undergoes a distillation process, there might remain chances of cross-contamination. 
Hence, if you're a celiac, I would recommend you try some gluten free alternatives to Ketel One. 
Most Frequently Asked Questions About Ketel One Vodka 
Can celiacs have vodka? 
Celiacs can have gluten free vodka, which is either not made of wheat, or the distillation process entirely gets rid of the gluten. 
Does Kettle One vodka contain wheat? 
Yes, Kettle One vodka contains wheat. The liquor is primarily made from the wheat substrate. 
Do all vodkas contain gluten? 
No, all vodkas do not contain gluten; some are made from grapes or Maine potatoes. Some of the gluten free vodka brands are- Tito's Handmade Vodka, Ciroc vodka, Cold River vodka, etc.