Barefoot is a popularly loved wine brand that is known for creating delicious and refreshing wine flavors. The secret of Barefoot's premium wine collection is their choice of the finest grapes which has kept them on the top of wine brands since 1965. But should gluten sensitive people drink Barefoot wine? Is Barefoot wine gluten free? 
Barefoot wine is gluten free since it's only made from grapes. There is no wheat or barley malt in the wine, which may contaminate it with gluten. So Barefoot is safe for gluten sensitive people. 
It's important you get complete information about Barefoot wine before laying your hands on it. This guide will definitely help you decide whether you should pick Barefoot or not, so spare a moment and read till the end. 
Is Barefoot Wine Gluten Free? 
Barefoot wine is gluten free because it's made from the finest grapes. The wine has no wheat or barley malt; therefore, you can rest assured that you will not get any gluten allergy. If a product contains things like wheat or barley only, then it gets contaminated with gluten. 
Barefoot declares that all its wine flavors are free of gluten, including its spritzers and fruitscatos. When the manufacturers brand their products gluten free, it implies a few things. Firstly, it has passed the gluten free test, stating that it has less than 20ppm gluten.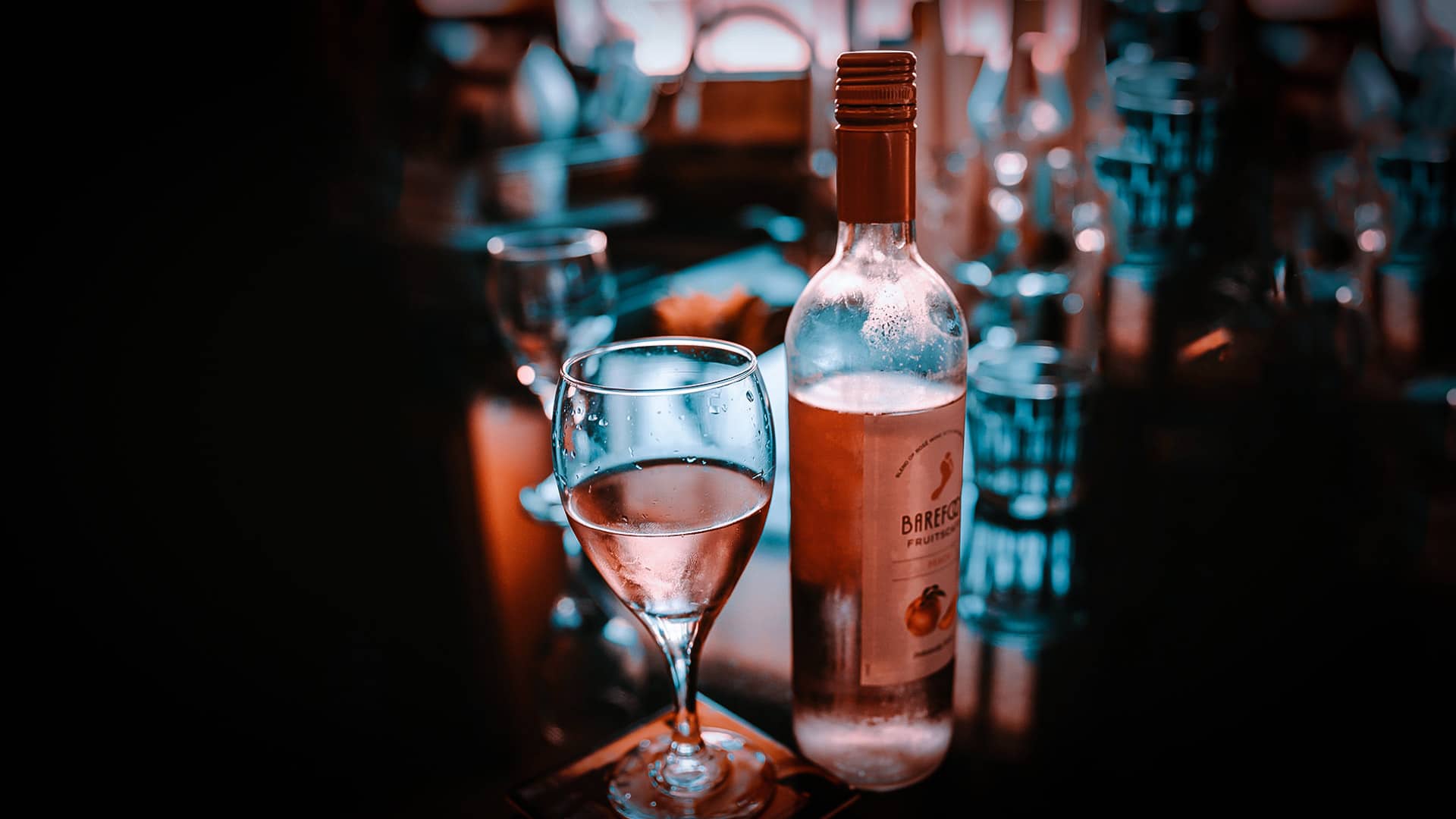 This amount is safe for even celiacs, according to the FDA. Most of the time, even when a product does not contain any gluten ingredients, there remain chances of cross-contamination. This happens because it's not prepared in a gluten free facility. 
With Barefoot, there is no risk of that as well. These wines are made in gluten free facilities leaving no chances of cross-contamination as well. Hence, as a whole, we can say that Barefoot is absolutely gluten free. 
Also Read:- Is Sake Gluten Free?
Barefoot Wine: A Brief Backstory 
The first Barefoot fine was made in 1965 when its inventor Davis Bynum made the first Barefoot Burgundy in his garage. The company really took off in 1986 when two entrepreneurs, Bonney Harvey and Michael Houlihan, introduced the finest wine flavors. 
Barefoot's signature taste is their secret of the free-spirited wine-crushing method. Now they offer a wide range of red, sparkling, and white wines, and they sell about 18 million cases of wine per year. 
Their consistent effort to bring out the best quality wine has made Barefoot the world's best wine seller, and they are the most awarded wine company as well. 
Flavors of Barefoot Wine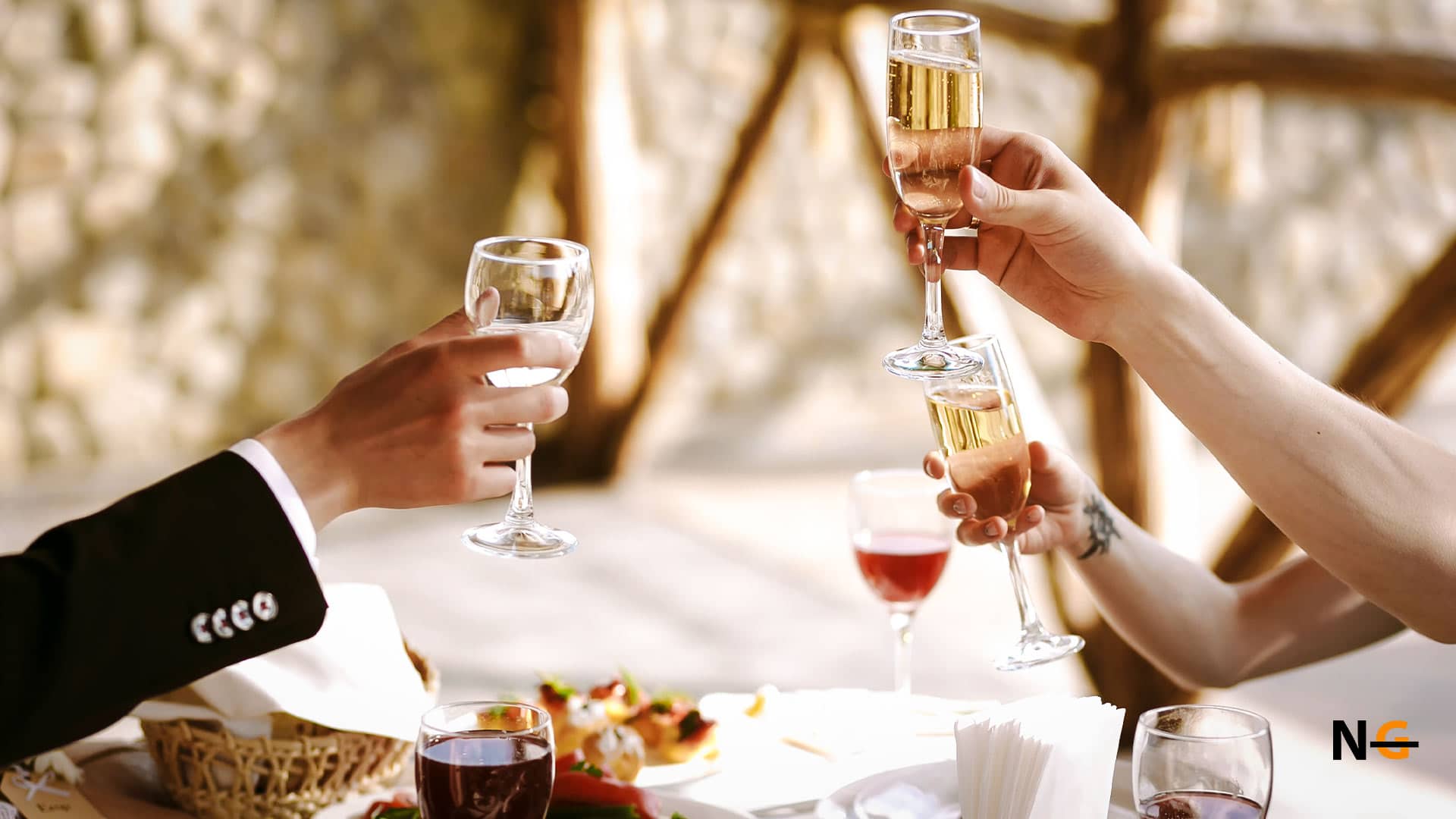 There are numerous Barefoot wine flavors for you to pick. Here are some of the popular flavors that you must try at least once in your lifetime. 
You can taste sweet vanilla, spice, and a strong taste of lots of black fruit in the Rich Red Blend. 
Taste a strong flavor of split cherries and boysenberry in the Barefoot Merlot red wine. 
This super smooth yet vibrant Barefoot white wine has notes of pineapple and oak completed with a sweet vanilla finish. 
You can taste fine notes of honey biscuit, ripe apples, and lemon zest in the Barefoot Bubbly Extra Dry champagne. It's the best thing to pop open at your special celebrations. 
This one has a perfect blend of sweet Moscato with natural juicy ripe peach. 
Is Barefoot Wine Good For You?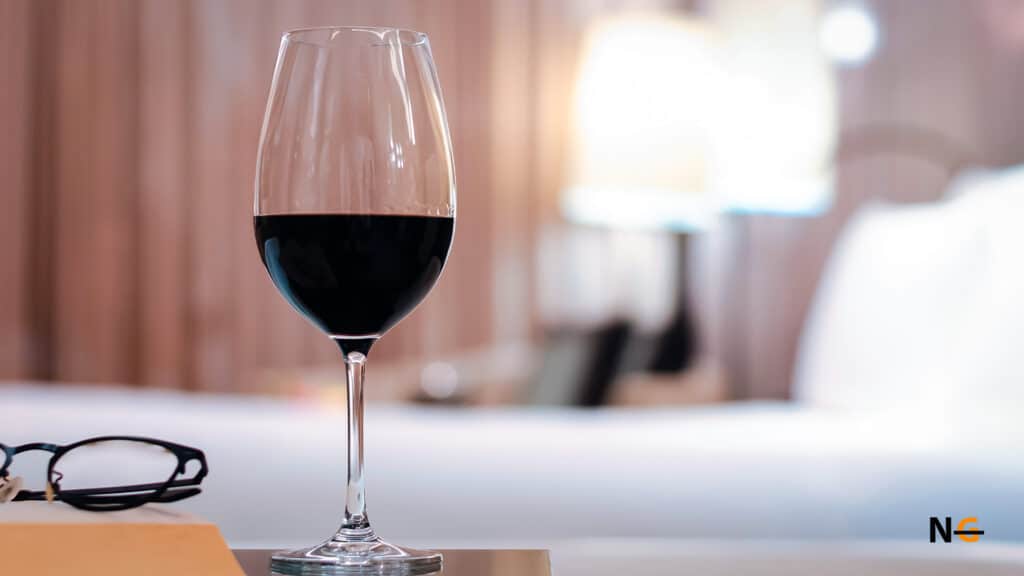 Barefoot is a premium quality wine, which makes it one of the top-notch wine brands in the world. Their wines are light, making them a better option than most other wines in the same category. The wine is very low on cholesterol and sodium, plus its sugar content isn't too high as well. 
Each wine bottle contains 10.5% alcohol, so having it in moderation will be the best thing to avoid any health issues. 
Try These Refreshing Cocktail recipes with Barefoot Wine 
These Barefoot wine cocktail recipes are sure to impress you and your guests if you have a party coming up. Here are a couple of best tasting Barefoot cocktail recipes. 
1. New Years Rock 
Not only in the new year, but you can also make this cocktail at any time you feel like tasting a refreshing drink.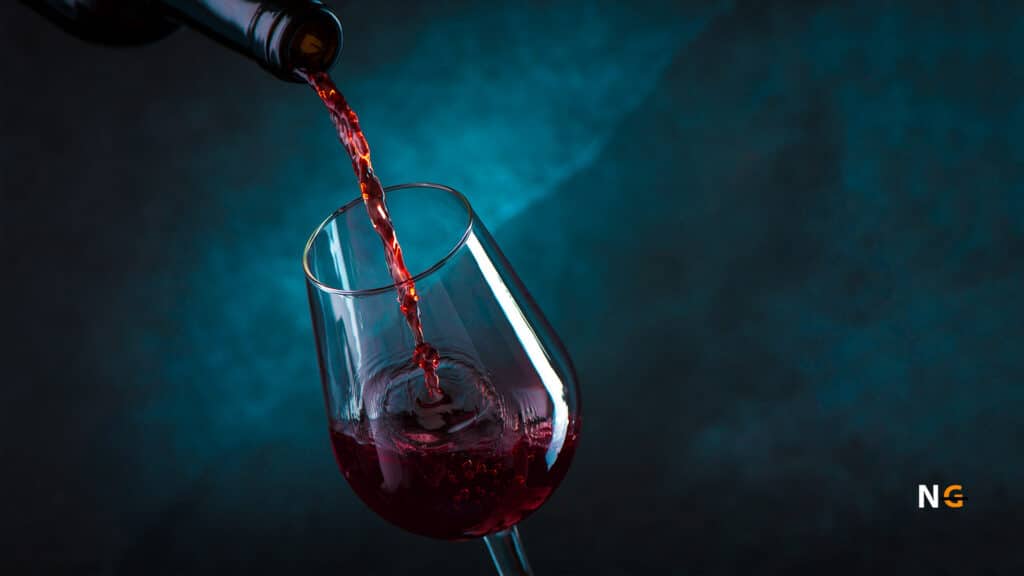 Ingredients 
4 ounces Barefoot Brut Rose champagne 
1 rock candy skewer 
1 dash of classic britters 
Making the drink- 
Take a chilled champagne glass and add the classic britters at first. 
Place the rock candy skewers 
Finish off by pouring the Barefoot Brut Rose champagne, and your cocktail is ready to drink. 
2. Scarlet Rose Sparkler 
Another great Barefoot wine cocktail to get your party going. It has a sweet cinnamon flavor that you won't be able to resist even after gulping down glasses. 
Ingredients 
2oz Barefoot Moscato 
3 tbsp honey 
2 oz apple juice 
½ oz cinnamon schnapps 
Sugar and cinnamon mixture for garnishing 
Making the drink- 
Coat the cocktail glasses rimmed with the cinnamon and sugar mixture. 
Take a cocktail shaker and add ice, Barefoot Moscato, apple juice, and honey. 
Give it a nice shake and strain the drink into the cocktail glass. 
Serve chilled, and enjoy!
Wrapping up 
Barefoot wine is gluten free and is completely safe to drink by gluten allergen people. The premium wines are made of the finest grapes, and there is no malt in them. Have you ever tried barefoot? Did you like its taste? Let us know in the comments. 
Make sure to try the Barefoot cocktail recipes we mentioned to get a new taste twist on the wine. 
Most Frequently Asked Questions About Barefoot Wine 
Is Barefoot wine safe for celiacs? 
Yes, barefoot is safe for celiacs since it's labeled gluten free wine. 
Does Barefoot rose have gluten? 
No, none of the Barefoot flavors have gluten, so Barefoot rose, too, is free of gluten. 
Is wine in general gluten free? 
Most unflavored wines are gluten free because they are mostly made from grapes, and grape isn't a gluten grain. 
How is barefoot wine made? 
Barefoot wine is made by pressing the best quality grapes, and then their juice goes through a fermentation process.