Cereals are a common breakfast option. They are tasty, nutritious, and a quick breakfast to grab when you are running your morning errands. One of the common breakfast cereals people love having is Trix. But the common question we can now see is if Trix is gluten free. 
Trix is made from corn, so there aren't any gluten grains making the cereal gluten free. But there are no gluten free labels on the packaging, meaning it has been tested for the gluten free test. 
Is having no wheat or barely enough to consider the product gluten free? Definitely not. If you are celiac or gluten sensitive, there are other things you've to consider while consuming any food/drink item. 
We will talk about whether Krix is safe for gluten intolerants or not in detail in this guide. To not miss out on any information, continue reading till the end. 
Is Trix Gluten Free? 
The key ingredient in Trix is corn, rice flour, sugar, corn syrup, and a few other ingredients. As per the ingredient list, there are no gluten substances in the cereal which generally make it gluten free. 
A product includes gluten only when it has ingredients like wheat, barley, etc. These are gluten grains meaning gluten is naturally present, and adding these to anything will automatically make the product unsafe for celiacs. 
Since Trix has no wheat or barley, most people will consider it gluten free and safe for consumption. But gluten can sometimes be present in indirect form as well. For instance, if the facility where Trix is made produces other gluten products, there is a high chance of cross-contamination.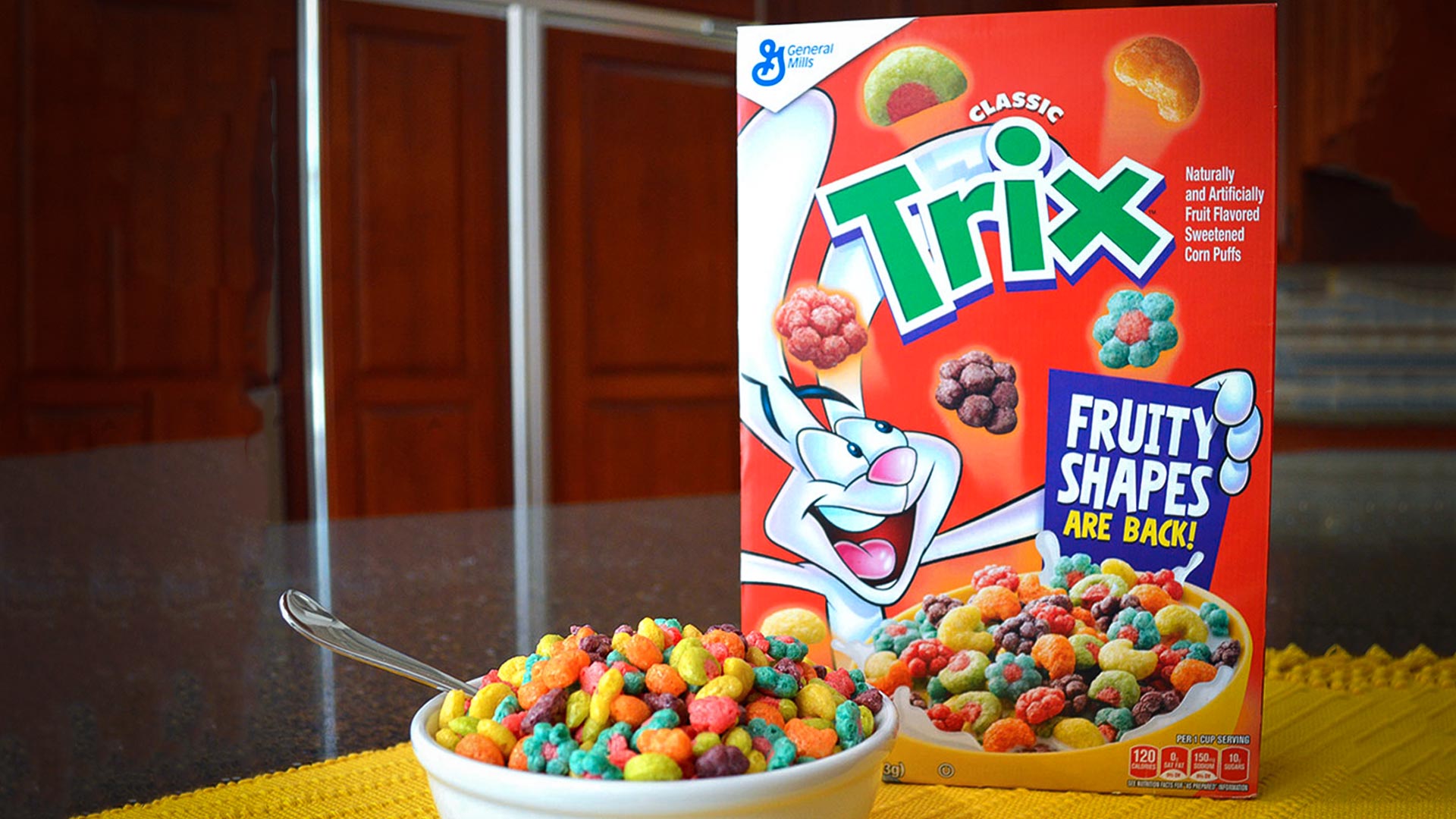 Since General Mills does not label Trix as a gluten free cereal, it means they either have not tested it under the gluten free test, or there remain chances of cross-contamination. You can consider any product safe for celiacs only when it comes with gluten free labeling. 
Such gluten free branding implies three things- 
It has less than 20ppm gluten (safe for even celiacs, according to FDA). 
It is prepared in a gluten free facility. 
The product has passed the gluten free test. 
Unfortunately, General Mills' Trix does not have gluten free labeling; hence the product is still under question if it's completely safe for celiacs or not. 
Also Read:- Is Miso Soup Gluten Free?
Trix: A Detailed Overview 
Trix is a breakfast cereal and a product of the famous food company General Mills. General Mills introduced Trix in the market in 1954, and since then, the product has remained popular in the market. 
These are small sugar-coated fruit-flavored corn cereals that are super filling and delicious. The colorful cereal has different flavors: orange, lemon, raspberry, grape, wildberry blue, berry blue, and watermelon. 
The main ingredients in Trix include- corn, rice flour, sugar, corn syrup, salt, canola oil, trisodium phosphate, natural and artificial flavors, citric acid, malic acid, and colors like- red 40, yellow 6, and blue 1. 
You can have it with milk and other additives like fruits and nuts for a power-packed breakfast. Kids and adults both love the fruity taste of Trix, which is the reason it's still one of the most loved breakfast cereals. 
List of Gluten Free Cereals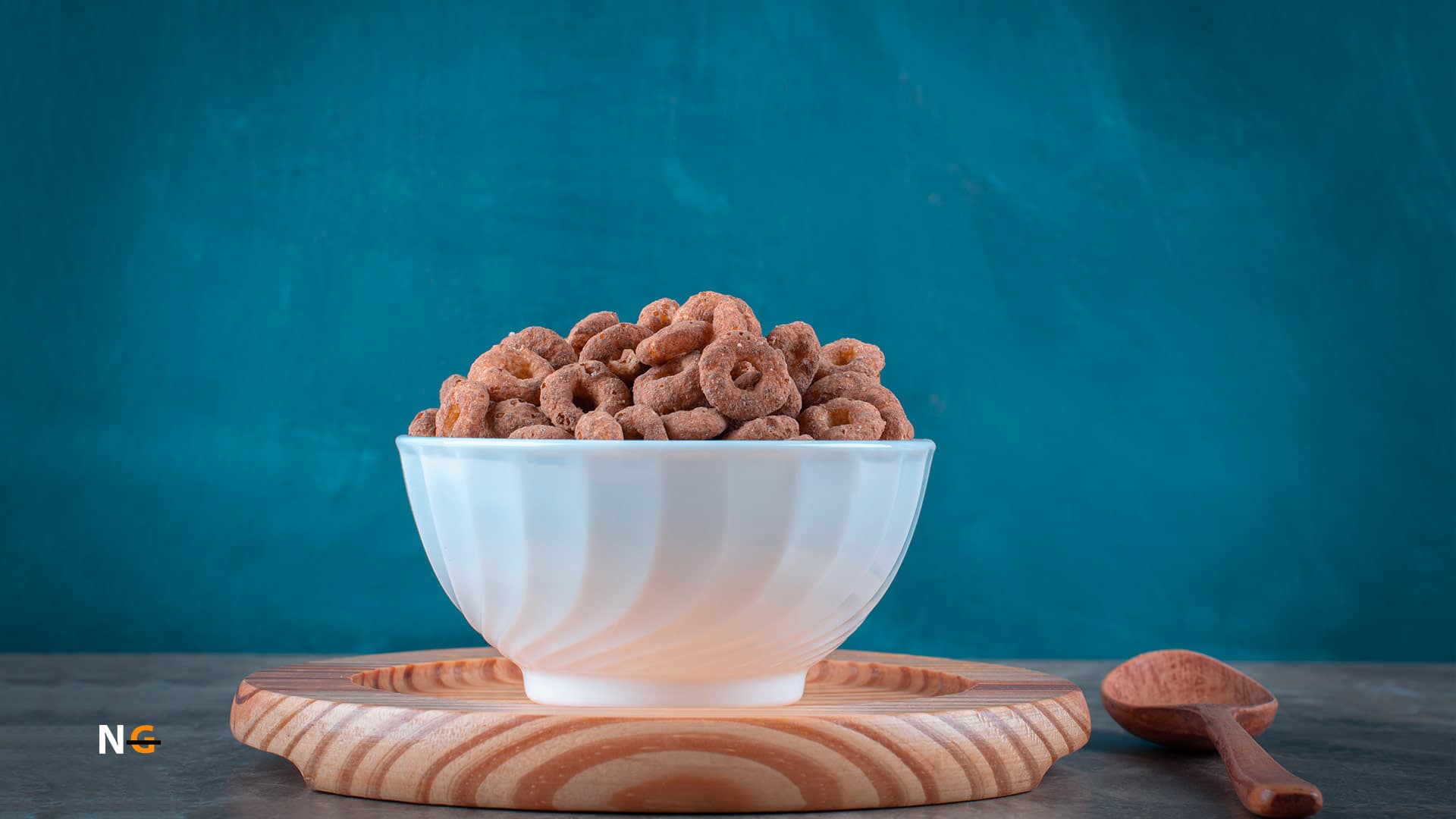 If you are skeptical about having Trix since it's not labeled gluten free, you still have plenty of options to choose from. Here are a few branded gluten free cereals brands that are absolutely safe for gluten sensitive people. 
Barbara's Puffins Original Cereal
It's a whole grain, gluten free cereal, which is a great alternative to Trix cereals. 
It's made of toasted oat cereals and honey and has a natural almond flavor. It's gluten free and healthy for daily consumption. 
Chex is also another popular breakfast cereal and a perfect alternative for Trix. It is made of whole grain, and there are no artificial flavors or colors added. 
What Is Gluten? Is It Harmful to Our Health? 
Gluten is a protein found in grains like wheat, barley, semolina, rye, etc. It gives elasticity and texture to food items. Gluten also works as a binding ingredient; hence it is always present in food items like bread, pasta, pizza, etc. 
Although gluten isn't harmful to all people, there are some who are intolerant to this protein type. Gluten sensitive people can't digest this protein, and prolonged consumption of it will lead to negative health effects. 
Some of the common side effects of gluten are- headache, bloating, diarrhea, nausea, fatigue, alternate constipation, malnutrition, intestinal damage, swelling or itching of the mouth, itchy eyes, shortness of breath, etc. 
If you have been diagnosed with a gluten allergy or gluten sensitivity, you should avoid products made of wheat, barley, or other gluten ingredients. Grains that are safe for you and gluten free are- quinoa, buckwheat, black, brown, and red rice, millet, corn, sorghum, teff, etc. 
Try These Yummy Recipes With Trix 
Trix isn't simply a breakfast cereal. You can make so many quick and tasty treats with it using some simple ingredients. Let's have a look at a couple of them. 
Trix Cereal Treats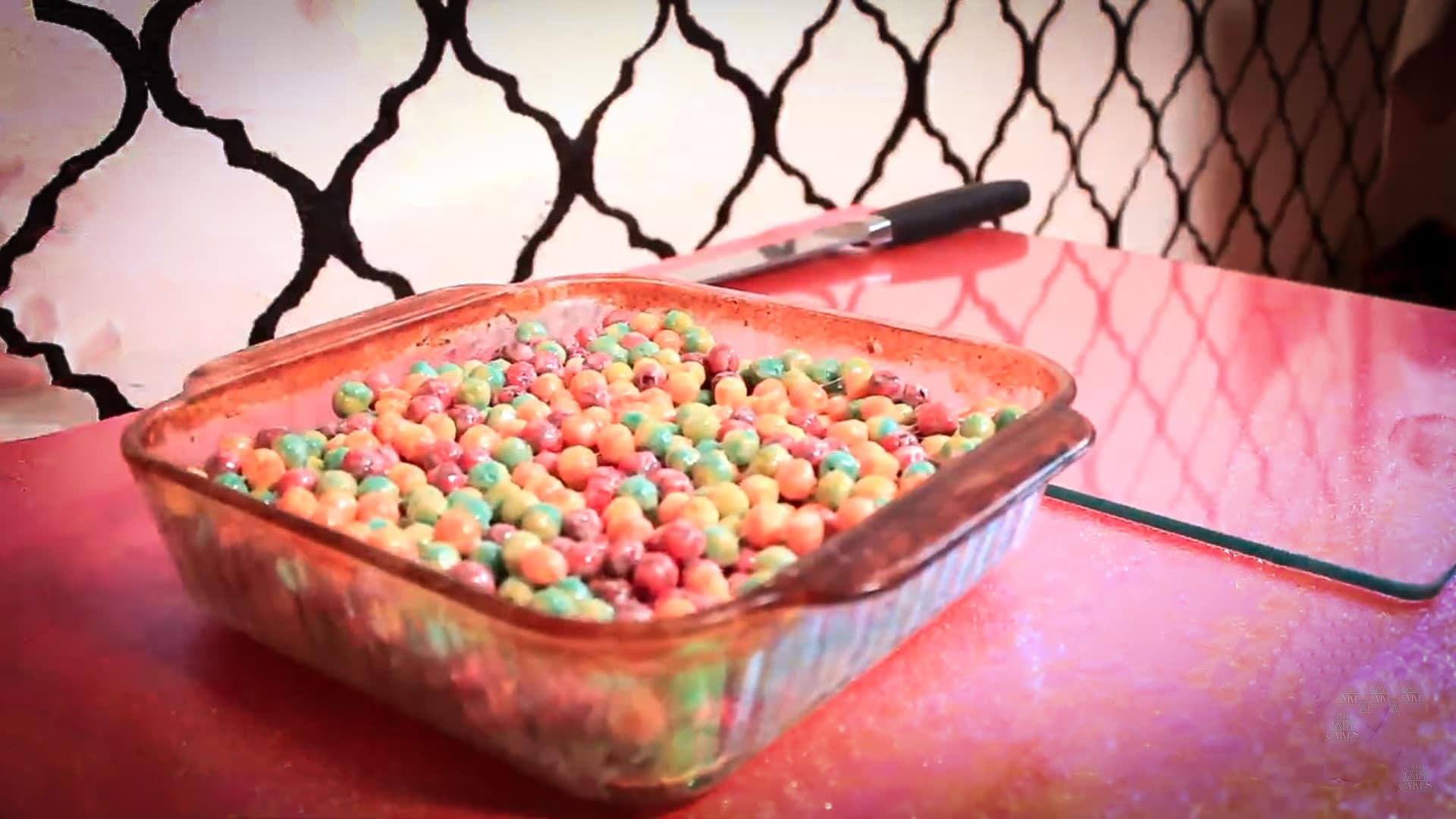 Ingredients 
10 cups trix cereals 
400 grams mini marshmallows 
½ cup butter 
Cooking spray (non-stick) 
Method 
Spray a pan using the non-stick cooking spray and keep it aside. 
In a large saucepan, add marshmallows and butter. Let it melt on low flame until the marshmallows mix with butter completely. 
Turn off the heat and add Trix cereals into the marshmallow and butter mixture. Mix well and spread the cereal mix into the greased dish. Press it with your hands to make it more even. 
Let the cereal dish rest for two hours. Cut into small pieces and serve!
Trix Pancakes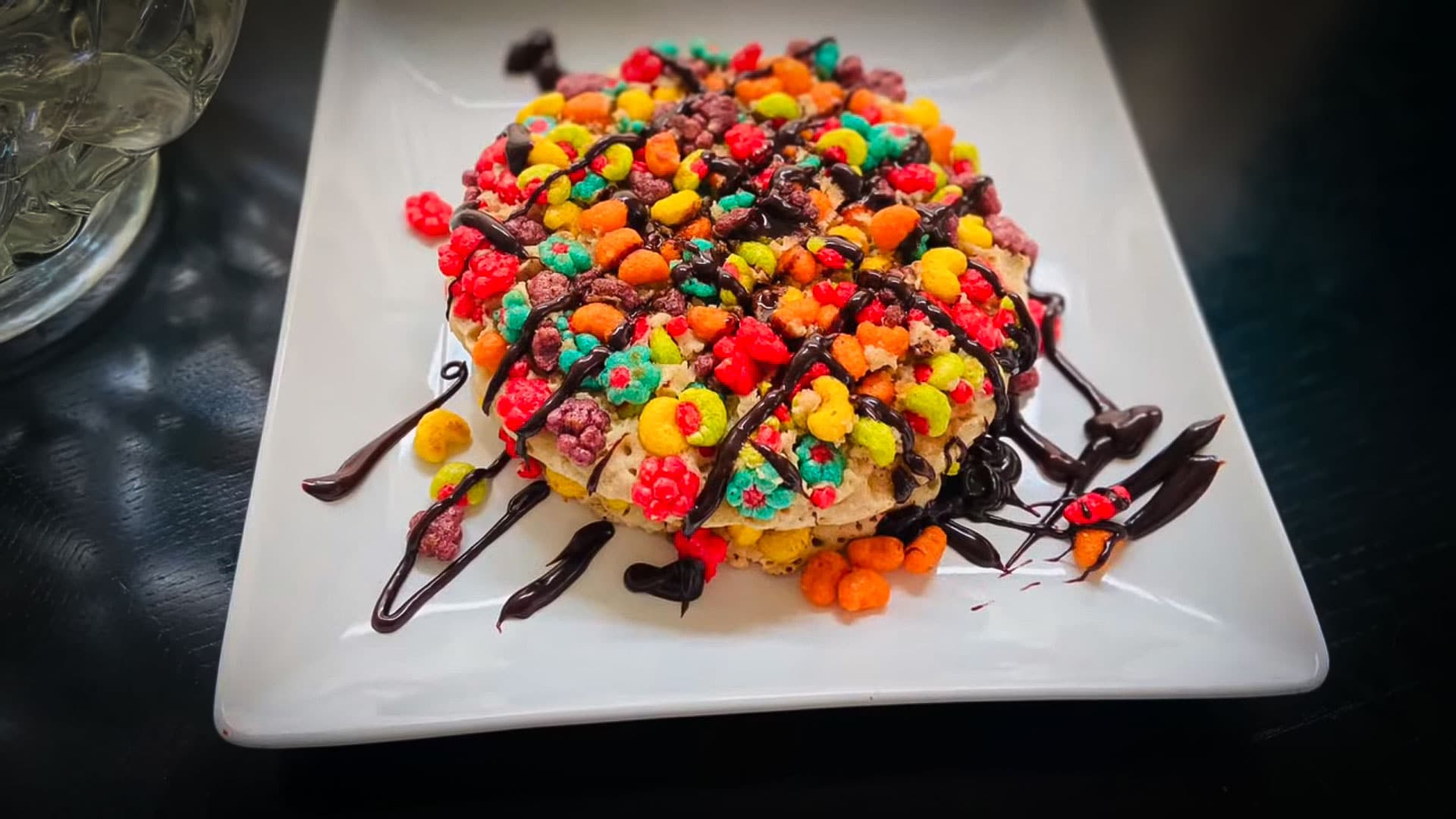 Yes, you heard it right. You can make Trix pancakes, a tastier alternative to your regular ones. Let's see the ingredients and how to make them. 
Ingredients 
1 cup Trix cereal 
3 cups buttermilk 
2 tsp baking powder 
2 cups flour 
1 tsp baking soda 
4 tbsp sugar
½ tsp salt
4 tbsp butter (keep some extra for greasing) 
2 eggs 
Another cup of Trix cereal (crushed) 
Method 
Take a bowl and combine Trix cereal with buttermilk and let it sit for 20 minutes. After 20 minutes, remove the milk soaked cereal and set aside the milk. 
Preheat the griddle to 350°F. 
Take a separate bowl and whisk flour, baking powder, baking soda, sugar, and salt. 
Now add eggs and butter to the bowl of buttermilk. Whisk everything together.
Pour liquid mixture into the flour mix and again mix everything together well. Now add the crushed Trix cereal into it and form a nice slightly thick batter. 
Grease the grill with some butter and pour ½ cup of batter. Cook the pancake for 2 minutes on each side until small edges get dry and bubbles form on top. 
When it gets slightly golden brown, take it off from the heat. 
Serve with any sweet syrup, some crushed Trix, and enjoy!
Wrapping Up 
Trix does not have any gluten ingredients, and it's mainly made from corn. If your gluten tolerance levels are not very low, you may have Trix, but highly gluten allergen people or people with celiac disease might try to stay away from Trix. 
Most Frequently Asked Questions About Trix Cereals 
Is Trix still available in the market? 
Yes, Trix is still available in the market. You can get it either from the stores or online. 
Is Trix safe for celiacs? 
Trix isn't safe for celiacs since the packaging does not declare it a gluten free product. It has not undergone the gluten free test. 
Does Trix have gluten in it? 
Trix is made from corn, corn syrup, rice flour, sugar, salt, canola oil, and a few other ingredients. These ingredients do not have gluten, nor are they derived from gluten grains, so ideally, it's gluten free.