When it comes to picking a healthy, wholesome, nutritious breakfast, we always look for cereals. One such popular cereal brand is Captain Crunch, but we wonder if celiacs can have this cereal. Is Captain Crunch Gluten Free? 
Even though Captain Crunch does not have any gluten grains like- wheat, barley, or rye, the PepsiCo website, the parent company of Captain Crunch, does not label it as a gluten free product. Due to the risk of cross-contamination, the brand does not declare Captain Crunch as a gluten free cereal.
Let's dive deep and learn more about the gluten content in Captain Crunch and see if it is safe for gluten-allergic people or not. 
Is Captain Crunch Gluten Free? Explained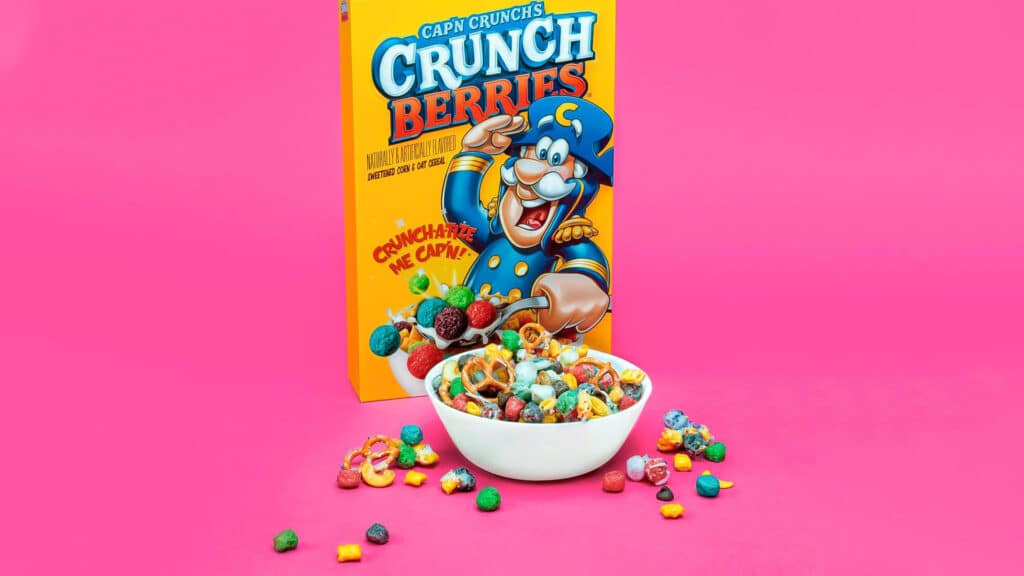 Captain Crunch may not be gluten free. Even though the cereal is free from barley, wheat, and other similar gluten grains, the makers don't declare the product gluten free. It may sound confusing that even after gluten is absent from the product, why is it not safe for celiacs? 
Well, the reason makers don't declare the product to be so is cross-contamination. Oats are one of the key grains in their cereal. PepsiCo, the parent company of Captain Crunch, stated on their website that they buy oats from multiple suppliers. 
The suppliers may grow and transport oats in close proximity to gluten grains like barley or wheat. This induces the risk of cross-contamination, making the cereal unsafe for people like us who can't digest gluten. 
Moreover, the cereal is processed in a facility that also processes gluten, again making it unsuitable for gluten intolerant people. So, it's safe to say that Captain Crunch is not a gluten free product. 
Having said that, the gluten intolerance level for everyone is different. Some don't feel sick with a slight amount of gluten, and those may be able to consume Captain Crunch. 
So it'll be better to consult with your nutritionist to discuss if it's safe for you or not. Also, don't ignore the ingredient label. It gives a better idea of the gluten proportion so you can decide better if you should have Captain Crunch or not. 
How Is Captain Crunch Made? What Ingredients Go In Captain Crunch? 
Captain Crunch is available in multiple flavors. So the flavoring ingredients vary for each type, but the base ingredients are almost the same. Let's check the complete flavor list of the Original Captain Crunch-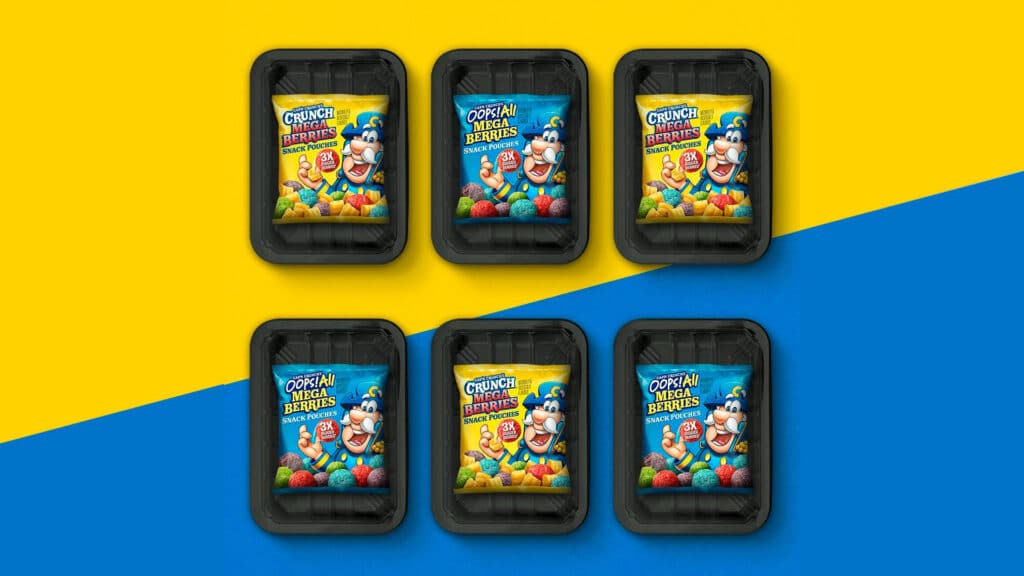 Corn 
Oat flour 
Sugar 
Palm oil or coconut oil 
Reduced iron 
Salt 
Niacinamide 
Yellow 5 
Yellow 6 
BHT (to preserve freshness) 
Pyridoxine hydrochloride 
Thiamin mononitrate 
Riboflavin 
Folic acid 
Is Captain Crunch Healthy And Vegan?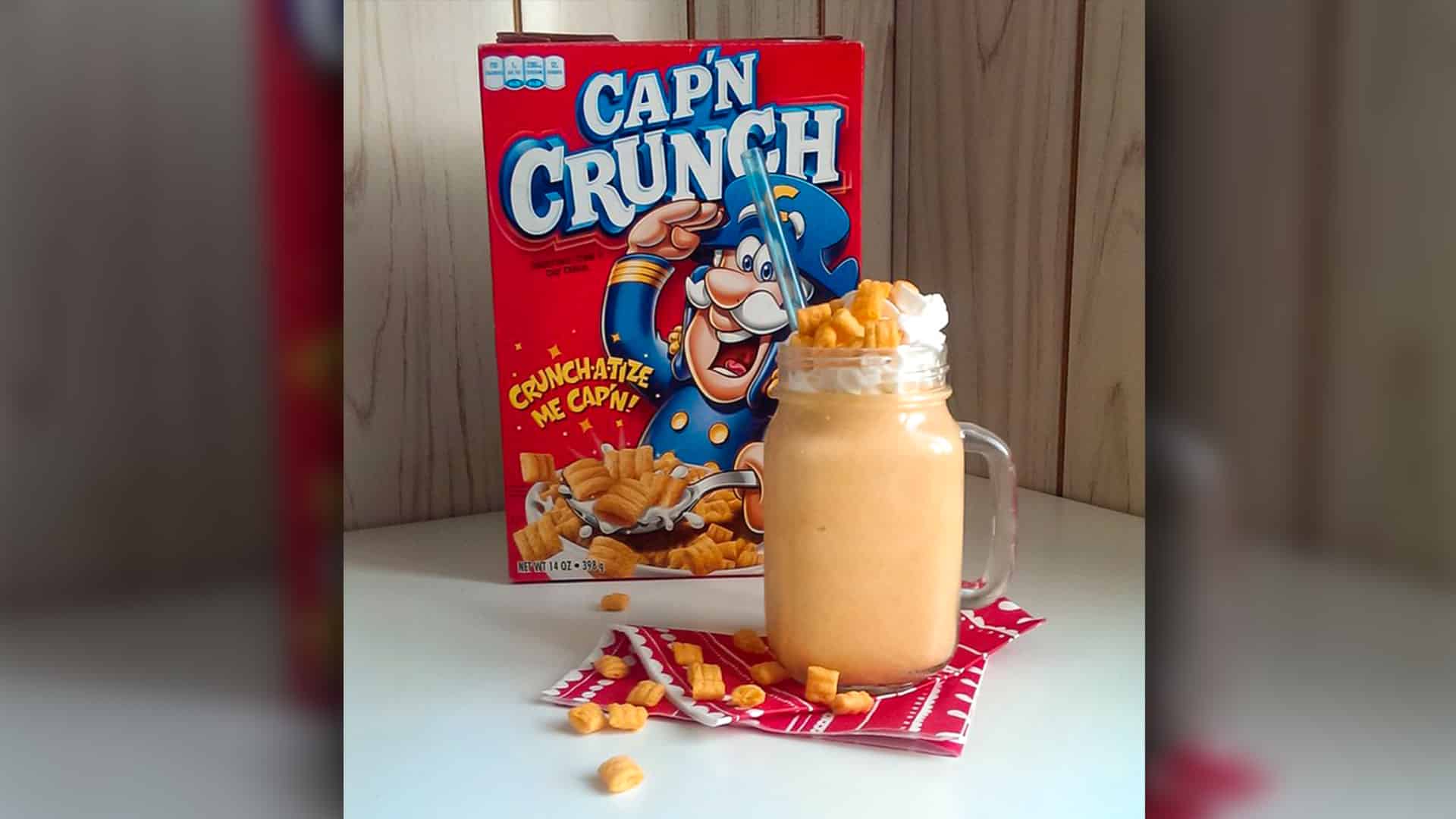 Yes, Captain Crunch is quite a healthy cereal with whole grains, which is low in fat and calories and provides essential vitamins. It is also free from cholesterol and rich in fiber. So if you are not just slightly gluten allergic and cross-contamination does not bother you much, Captain Crunch is actually a healthy, easy-to-eat cereal. 
Here is a quick breakdown of the nutritional facts of Captain Crunch per 1 cup- 
| Nutrient | Amount Per Serving |
| --- | --- |
| Calories | 150 |
| Total Fat | 2g |
| Saturated Fat | 0.5g |
| Trans Fat | 0g |
| Polyunsaturated Fat | 0g |
| Monounsaturated Fat | 0.5g |
| Sodium | 290mg |
| Cholesterol | 0mg |
| Total Carbs | 33g |
| Sugars | 17g |
| Added Sugars | 17g |
| Dietary Fiber | <1g |
| Protein | 2g |
| Calcium | 0mg |
| Potassium | 50mg |
| Iron | 7.5mg |
| Thiamin | 0.3mg |
| Vitamin B6 | 0.4mg |
| Vitamin D | 0mcg |
| Folate FDE | 200mcg |
| Folic Acid | 134mcg |
Are There Any Gluten Free Substitutes To Captain Crunch?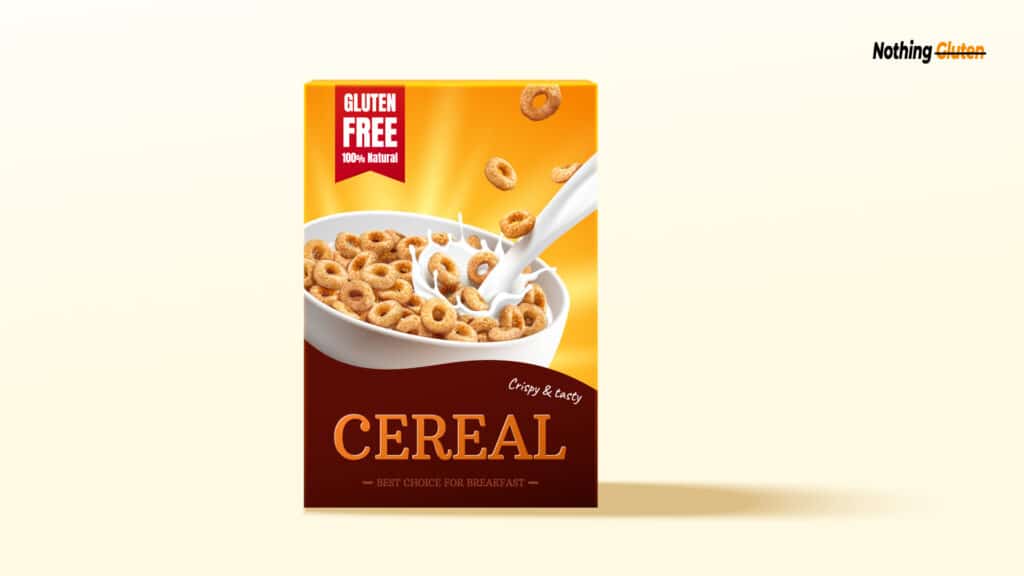 Yes, there are multiple gluten free alternatives to Captain Crunch, which are not only free from gluten grains but also are free from cross-contamination. Mentioned below is the list- 
Chex is one of the most common and easily found alternatives to Captain Crunch. It's a corn and rice cereal that is absolutely gluten free. But make sure to check the package label while buying, as Chex makes wheat cereals too. 
Envirokidz is another gluten free cereal made from organic corn meal, cane sugar, and sea salt. These are delicious and are available in multiple flavors to choose from. 
Barbara Honey Rice Puffins is another safe cereal for people dealing with gluten sensitivity. However, not all Barbara Puffins are gluten free, so do check the ingredient and product label while buying one.  
All gluten sensitive people can consume Cheerios as they are also gluten free cereal. Cheerios are made from whole grain oats and are loaded with vitamins and minerals. It is also low in calories and sugar, and the makers have tested it under FDA to ensure the gluten levels are below 20ppm. 
Conclusion 
By now, it must be clear that Captain Crunch is not the right cereal for you if you are dealing with gluten allergies. There is a risk of cross-contamination, so it's better to opt for certified gluten free substitutes of Captain Crunch and eat them worry-free. 
Nothing Gluten helps you follow a gluten free life by bringing the gluten status of everything from Starbucks coffee to Raisin Bran and every food item you can think of. So keep following to stay updated about which foods are safe on a no-gluten diet and which are not. 
FAQs 
Is Cotton Candy Captain Crunch Gluten Free? 
No, Cotton Candy Captain Crunch is not gluten free. 
Is Captain Crunch Dairy Free? 
Yes, Captain Crunch is entirely dairy free. It does not contain any dairy products like milk, cream, cheese, etc. 
Is Fruity Pebbles Gluten Free? 
Yes, Fruity Pebbles is gluten free. They are made from rice, and no gluten grains like wheat or barley are used. 
Is Frosted Flakes Gluten Free? 
No, Frosted Flakes are not gluten free. The makers use malt flavoring in the cereal, which contains gluten.