Trying to get that extra weight off by eating some healthy breakfast? Want to try Special K? Wondering if Special K is Gluten Free or not? I have tried different flavors of Special K and waited to see the results. Besides, I did some research on Special K's gluten status. If you too want to find out the answer, keep reading. 
Special K does not come in Gluten Free flavors. Kellogg doesn't make Gluten Free Special K. Kelloggs used to come with special Gluten Free brown sugar, but that is no longer available. So gluten-sensitive or gluten-intolerant people do not have any Gluten Free flavor to pick from. 
Due to the branding of Special K as a healthy breakfast option, most people consider it to be Gluten Free as well. But is that the case? Can people with Celiac disease consume Special K? Keep reading to find out the truth. 
What is Kellogg's Special K? 
Kellogg's Special K is a breakfast cereal made of wheat and rice. The cereal has a crunchy texture, and you can relish it with milk and different fruits. Special K is a healthy breakfast meal that you can quickly grab on the go. 
Special K first entered the market in the US in 1955 and immediately became a favorite among consumers. The cereal is popular in the market as a low-calorie breakfast item that can help people lose weight.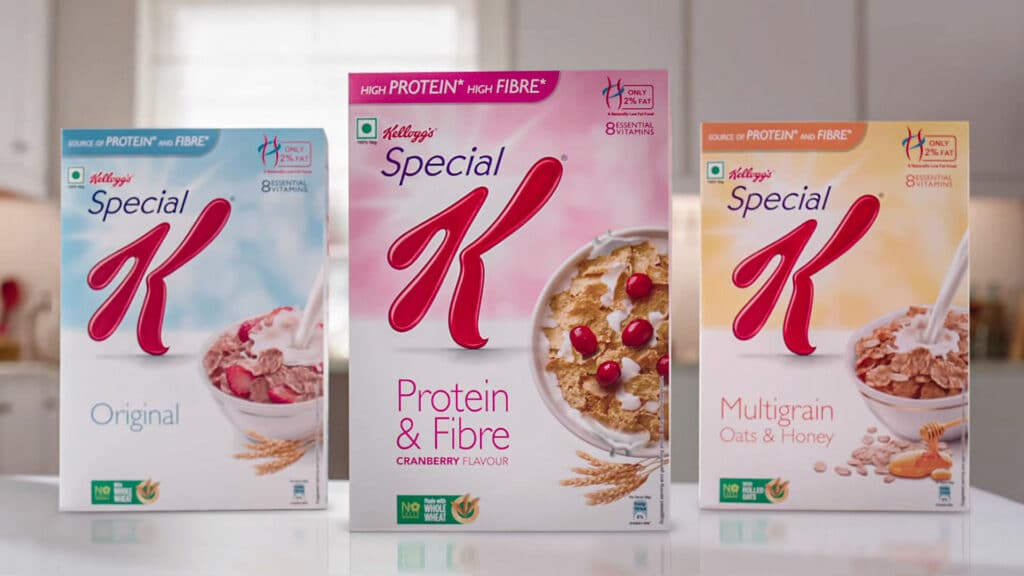 Kellogg's Special K contains an excellent source of protein, fiber, and vitamins. They are also cholesterol-free and low fat.
Different Flavors of Special K 
Another reason consumers love Special K is that there are various flavors available. You get to choose from ten different flavors. All are super delicious and gratifying. Let's check the full list of flavors Kellogg's Special K you can pick from- 
Kellogg's Special K Chocolatey Dipped Flakes with Almond Cereal 
Special K Brown Sugar Cinnamon Cereal 
Special K Blueberry Cereal 
Special K Red Berries Cereal 
Special K Fruit and Yogurt Cereal 
Special K Vanilla Almond Cereal 
Special K Original Cereal 
Special K Protein Cereal 
Special K Cinnamon Pecan Cereal 
Special K Granola Touch of Honey Cereal 
Is Special K Gluten Free? 
Kellog's Special K isn't Gluten Free. The main ingredients used in Special K are wheat and rice. We know that gluten is a natural protein substance found in wheat; hence, Special K isn't Gluten Free. 
None of the flavors of Kellogg's K we mentioned above are Gluten Free as the primary ingredients in all of them are gluten and rice. Hence, people with high gluten intolerance should stay away from Special K. 
Let's take a look at the nutritional facts of Kellogg's K for about one ¼ cup of serving- 
| | |
| --- | --- |
| Per serving amount  | DV%  |
| Total fat 0.5g | 1% |
| Saturated fat 0g | 0% |
| Trans fat 0g | |
| Polyunsaturated fat 0g | |
| Monounsaturated fat 0g | |
| Cholesterol 0mg  | 0% |
| Sodium 270mg  | 12% |
| Potassium 10 mg  | 0% |
| Total carbohydrate 29g | 11% |
| Dietary fiber <1g  | 2% |
| Sugars 5g  | |
| Protein 7g | |
| Vitamin A  | 10% |
| Vitamin C  | 10% |
| Calcium  | 0% |
| Iron 10.9mg  | 60% |
| Vitamin D 2mcg  | 10% |
| Thiamin  | 20% |
| Riboflavin  | 20% |
| Niacin  | 20% |
| Vitamin B6  | 20% |
| Folic Acid 435mg  | 100% |
| Vitamin B12 | 20% |
Is Special K Healthy? Experts' Take on It
Special K claims to be a healthy breakfast cereal. It came up with a two-week meal challenge within which you can lose weight. The Special K diet plan requires you to replace two of your main meals with Special K to get the desired result you want. 
Even though the brand claims it is a healthy meal option, is it really so? Is Kellogg's Special K healthy? 
Special K contains healthy fats, carbohydrates, vitamins, and minerals. The original Special K flavor is low in sugar and fat, making it healthy. Moreover, Special K isn't super-rich in protein, which may help you lose weight, according to some nutritionists.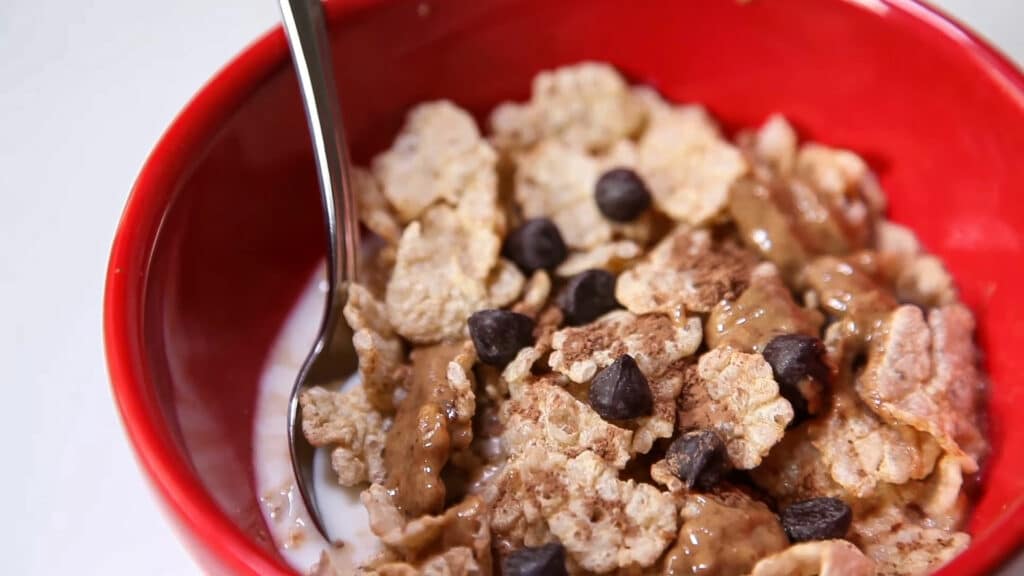 The calorie content of Special K will vary based on flavors. For instance, the honey and oats flavored Special K has 125 calories per cup, whereas the chocolatey delight one has 300 calories per cup. 
The calorie content and healthy quotient of Kellogg's Special K also depend on the additives you use. For example, eating it with full-fat milk will increase its calories, but with skim milk, it'll have fewer calories. 
Why Should Gluten Sensitive People Stay Away From Special K? 
Gluten can cause various side effects to people intolerant to it. For instance, people with Celiac disease or gluten insensitivity may experience diarrhea, constipation, bloating, or fatigue if they consume anything with gluten accidentally. 
There can be major illnesses like intestinal damage, weight loss, and malnutrition. As Kellogg's Special K contains wheat and rice as its base ingredient, it isn't safe for gluten intolerant people. If consumed unknowingly, gluten-sensitive people can experience all the symptoms we have just talked about. Hence, if you have Celiac disease or can't tolerate gluten, stay away from Special K. 
FAQs 
Does Special K actually help you lose weight? 
Yes, Special K is a low-calorie, low protein cereal that can help you lose weight. If you really want to see weight loss results, you should opt for the original flavor of Special K. 
Is Special K Gluten Free? 
No, Special K isn't Gluten Free. All the flavors of Special K contain gluten as they are made from wheat and rice. 
Is Special K unhealthy? 
Special K is a low-fat meal option, which means that it is comparatively healthier than other breakfast cereals. If you're looking for a quick guilt-free breakfast option, Special K is for you. 
Conclusion 
Special K may be a healthy alternative to breakfast, but it's not Gluten Free. Hence, people with high gluten intolerance should stay away from Special K. We have stated all the nutritional facts of Special K in this guide; hopefully, these were helpful. Stay tuned to see more related posts!