Perfect for both drinking alone or mixing with cocktails, Tito's vodka has a neat and crisp taste. But I know you are concerned about the gluten content in Tito's vodka and wondering if you can add it to your gluten free lifestyle. So is Tito's vodka gluten free? 
Yes, Tito's vodka is a certified gluten free drink. It's made from corn and not barley or wheat. Plus, the liquor undergoes a distillation process, making it even safer for gluten allergic people. 
Well, it's true that Tito's vodka is gluten free. There is other information you might want to know about it, such as whether it's prepared in a gluten free facility or not, etc. Knowing this information will also help you figure out the gluten content in other liquors. 
Hence, let's dive in and dig up the truth.
Is Tito's Vodka Gluten Free?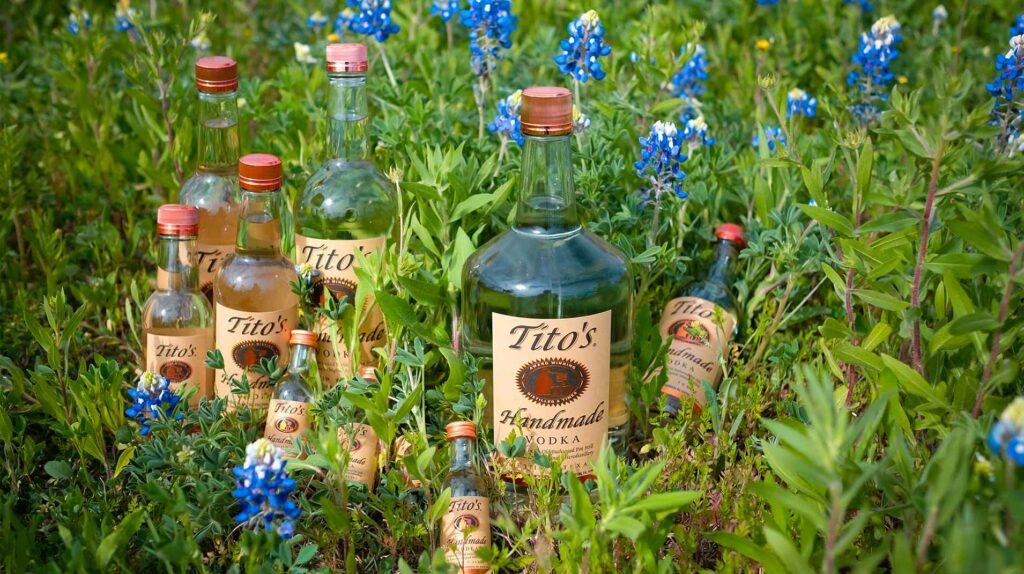 Yes, Tito's vodka is gluten free. It is made from corn, which is not a gluten grain. Moreover, the vodka undergoes the distillation process making it even safer for gluten-sensitive or celiacs. 
Tito's vodka has also been declared gluten free by the Gluten Free Certification Organization (GFCO). The makers have said that all their vodkas bear the gluten free label, and they have specified it on their website as well. 
So people a bit apprehensive about Tito's vodka and its gluten status can check the declaration on their website as well. Another reliable platform for celiacs, Beyond Celiac, has also included Tito's vodka in their gluten free drinks list. 
Considering all this information, it is safe to say that Tito's vodka is gluten free and safe for celiacs. But if you have Tito's cocktail, make sure to check the gluten free label of other ingredients added to it. Also, you can try Gluten Free Jack Daniels with some amazing cocktails.
Tito's Vodka: Ingredients & Distillation Process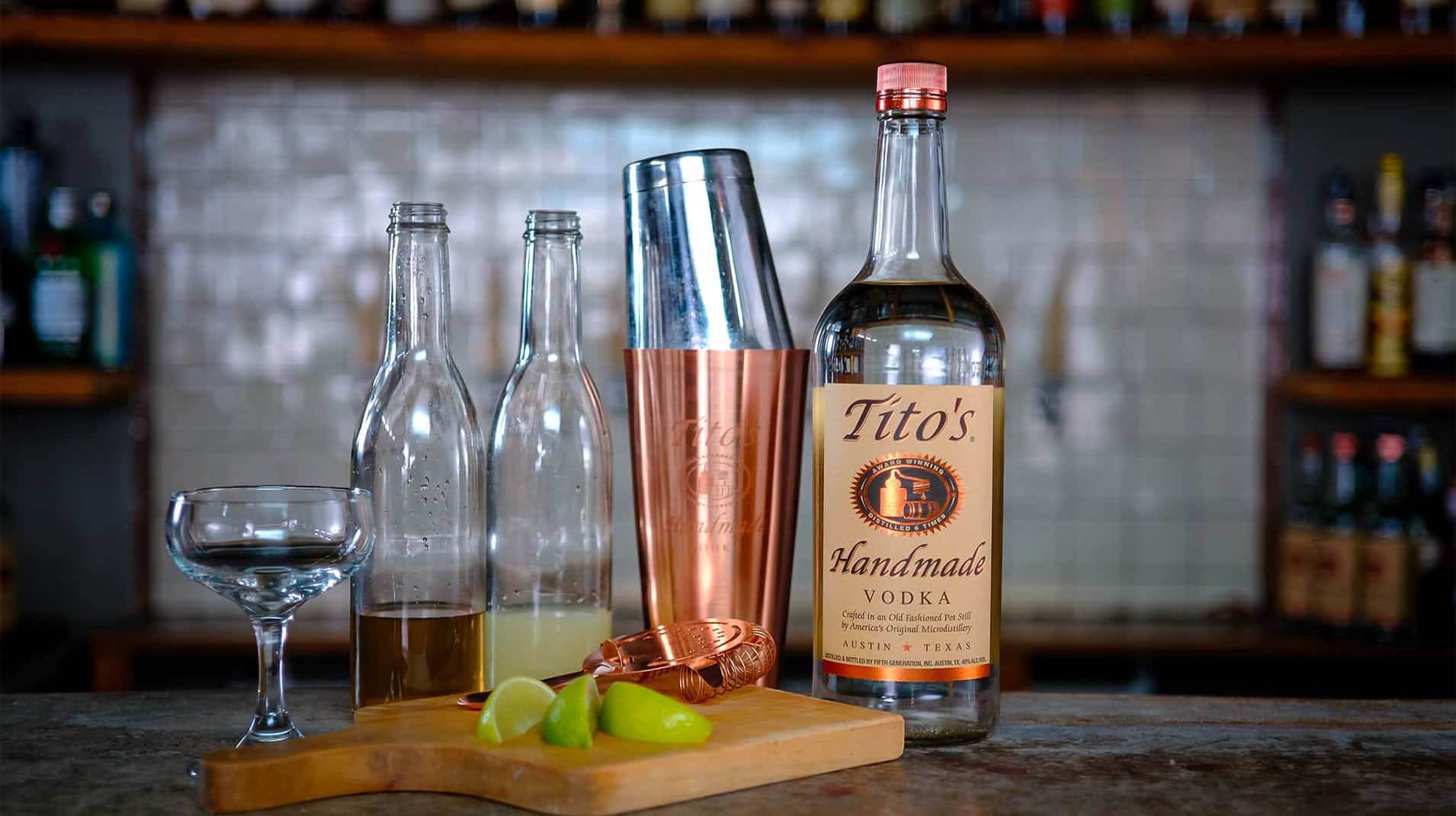 Tito's Handmade Vodka is known as America's original craft vodka, and it is prepared in Austin, Texas's oldest legal distillery. Tito's vodka is only made from corn, and then the liquor is processed through a distillation. 
The makers say that some brands add a bit of mash back into the liquor after the distillation, but Tito's doesn't do it. Doing so increases the risk of gluten getting added to the drink, which is why Tito's doesn't do that. 
Moreover, Tito's prefers to follow the old fashioned way of distillation. They use pot stills for the purpose and taste every batch. Although the process is time-consuming and requires more work, the makers don't want to compromise on quality and taste. 
Let's take a look at the nutritional information in Tito's Handmade vodka per 1 oz- 
Calories- 70 
Total fat- 0
Trans fat- 0 
Saturated fat- 0
Monounsaturated fat- 0 
Polyunsaturated fat- 0 
Sodium- 0mg 
Cholesterol- 0mg 
Carbs- 0g
Dietary fiber- 0g 
Sugars- 0g 
Protein- 0g 
Are All Vodkas Gluten Free?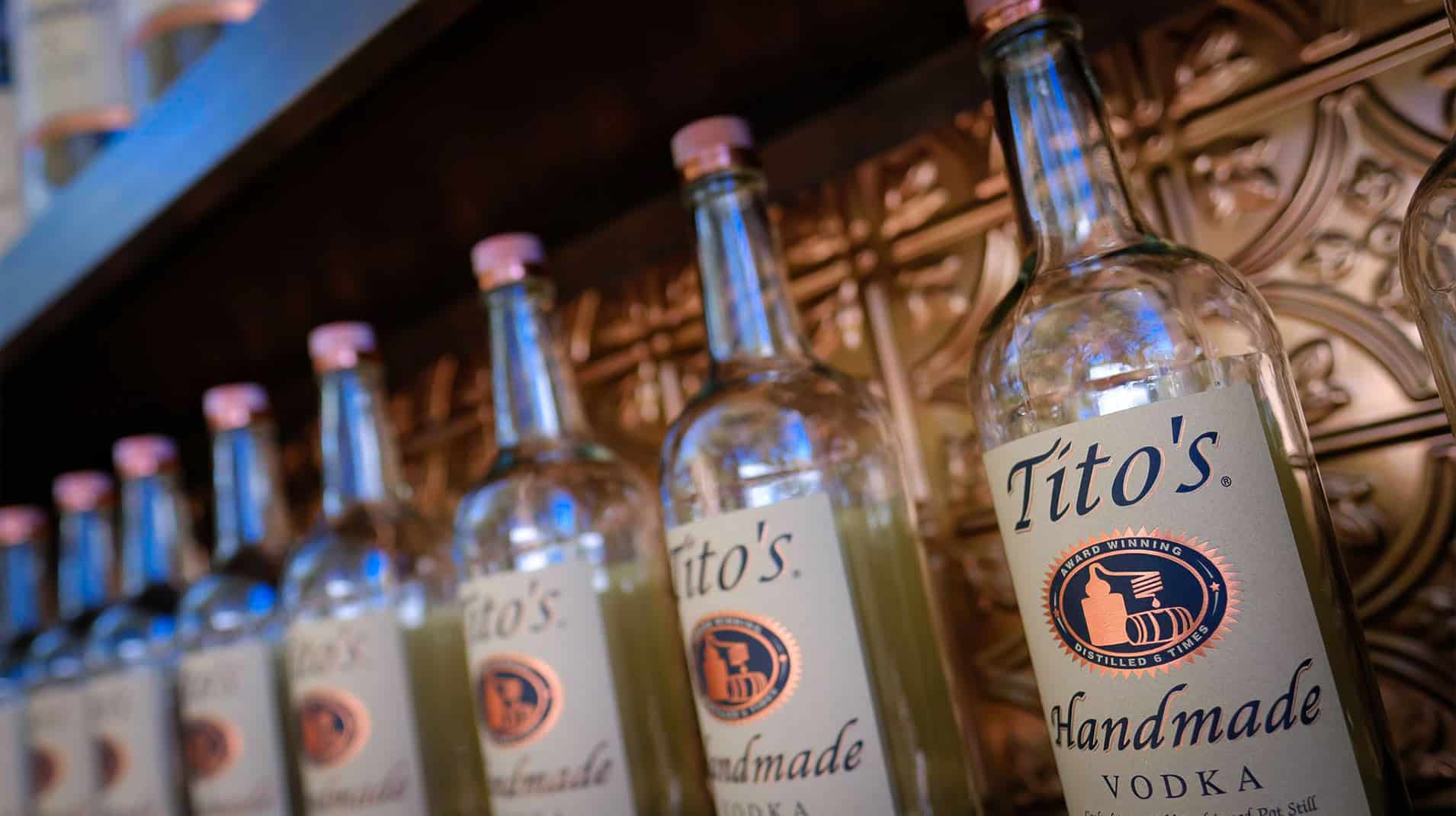 Yes, all pure distilled vodka is gluten free. Some vodkas are made with barley or gluten, but the distillation eliminates any heavy gluten substance. Beyond Celiac declares vodka as a celiac safe drink. 
But be vigilant of hidden gluten in vodka. There are flavored vodkas as well, and the flavorings are added after the distillation process. Therefore, check the ingredient label as it will state clearly if the added flavorings have gluten in them. 
Moreover, cross-contamination can happen if vodka is prepared in a shared facility. Therefore, enquire about the brand and see if they process any other gluten containing liquors. 
Is Tito's Vodka Vegan? 
Yes, Toto's vodka is vegan. It's made from corn without adding any other ingredient except water. It's entirely free from milk, eggs, cream, or any other animal derivatives. 
Gluten Free Cocktail Recipes With Tito's Vodka: Must Try 
Tito's vodka is common in so many cocktails. Its smooth and crisp taste makes the cocktails taste even better, so here are some of the popular Toto's vodka gluten free recipes that you must try- 
1. Tito's Shack Cherry Sour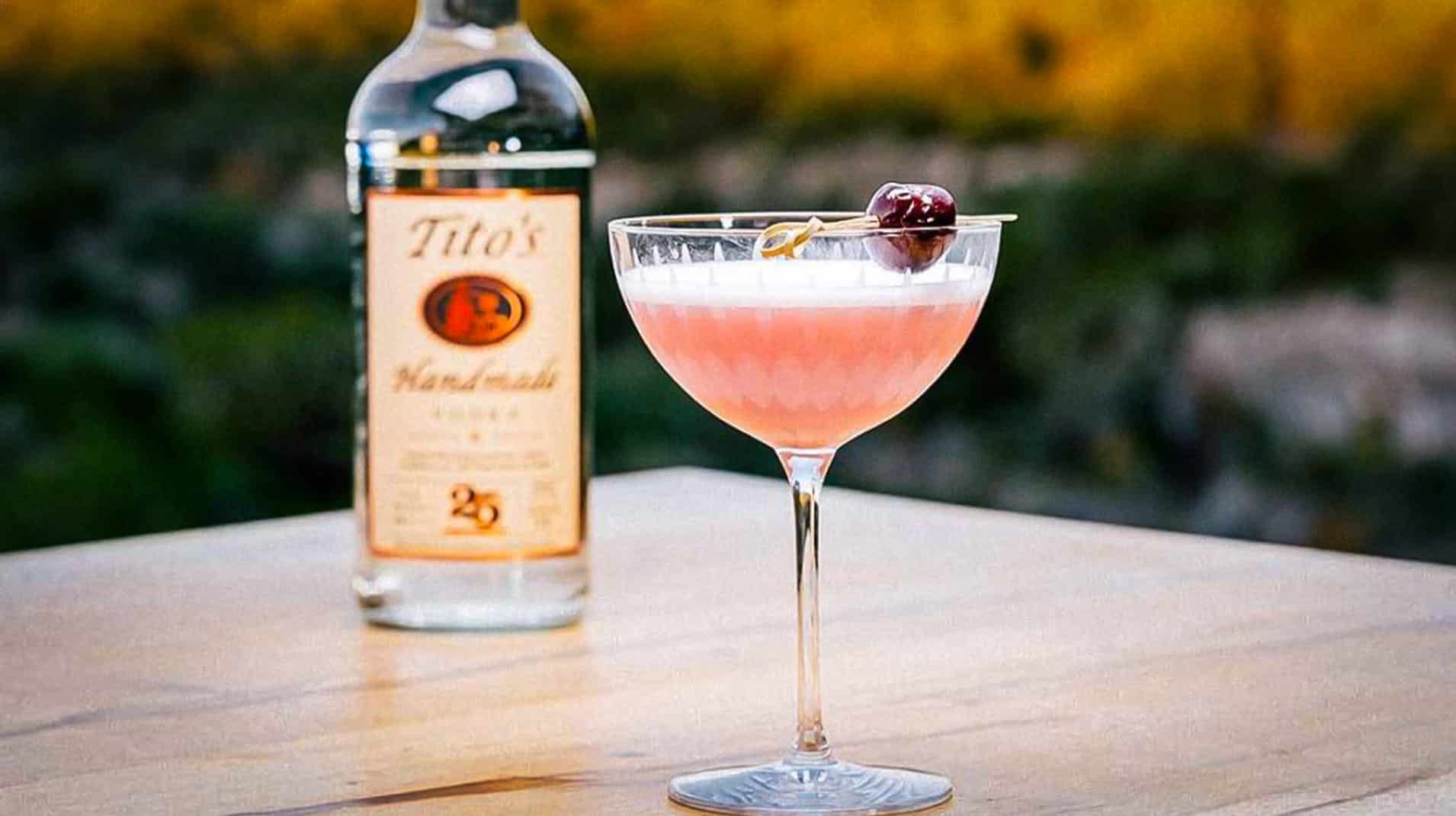 Ingredients 
1 ½ Tito's vodka 
1 oz cherry juice 
¼ oz orange liqueur 
1 egg white 
Method 
Add all the ingredients to a shaker and shake well. Add ice and give it another shake; serve in a chilled cocktail glass and enjoy. 
2. Tito's Berry Sparkler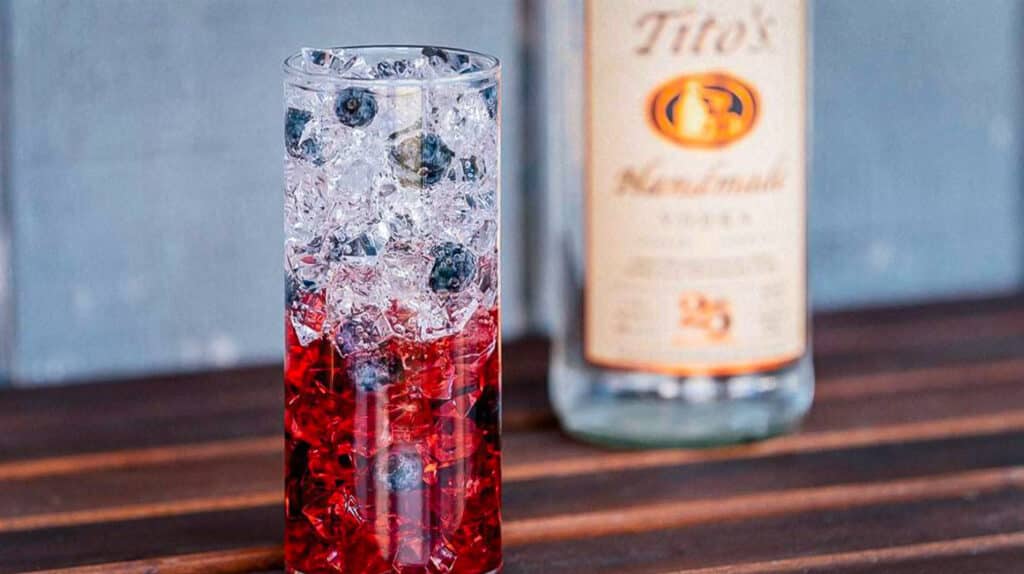 Ingredients 
1 ½ oz Tito's vodka 
2 oz cranberry juice 
3 oz sparkling water 
5 blueberries (for garnish) 
Method 
Take a glass and add Tito's vodka and cranberry juice with ice. Now pour sparkling water and top it off with some blueberries. 
3. Tito's Habanero Infusion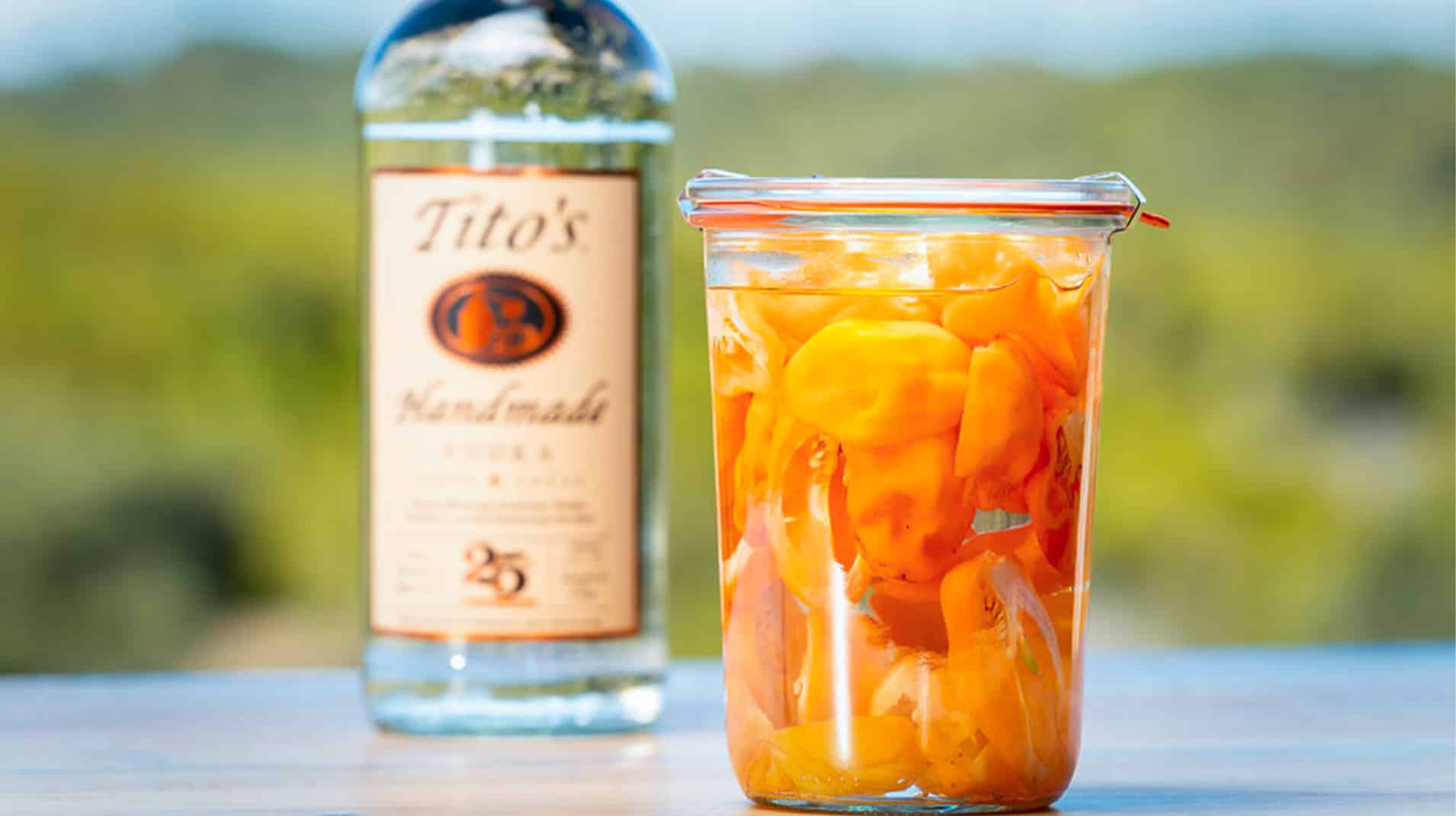 Ingredients 
750ml Tito's Vodka 
2 habanero peppers 
Method 
Slice the habanero peppers and remove the seeds. Put the peppers in a glass and pour vodka over it. Let the drink sit for about thirty minutes to let the flavors of peppers infuse it. After thirty minutes, remove the peppers and strain the drink into a glass. Add some ice and a dash of lime juice. 
Conclusion 
Hopefully, you found this article on Tito's vodka helpful. To conclude, we can say that the drink is absolutely gluten free and celiac safe. You can have it neat or make some delicious cocktails but be careful enough not to go overboard with the alcohol content. 
To check more interesting guides related to gluten free food, keep following Nothing Gluten!
FAQs 
Is Absolut Vodka Gluten Free? 
Yes, Absolut vodka is gluten free. It is a distilled spirit; hence the gluten gets removed in the process. 
Is Gray Goose Vodka Gluten Free? 
Yes, Gray Goose vodka is also gluten free. The liquor is made from wheat, but the pure distillation process eliminates all gluten particles. Gray Goose has been declared gluten free by the GBB as well. 
Is Skyy Vodka Gluten Free? 
The source ingredient in Skyy Vodka is not gluten free as it is wheat. But like all other vodkas, the distillation makes it safe for celiacs and gluten allergic people to drink. 
Is Smirnoff Gluten Free? 
Smirnoff makes various liquors, and only the Smirnoff 90 Proof vodka is considered gluten free. The other liquors like Smirnoff Ice aren't free of gluten and contain malt.