Crispix is a breakfast meal introduced by Kellogg's, and is basically a rice and corn cereal. It tried to replicate the famous Ralston Purina's Chex cereals and gained wide acceptance in the market. But is Crispix gluten free? Is it safe for celiacs to consume Crispix? 
Kellog's Crispix contains no ingredient that has gluten, which ideally makes the product gluten free. But the product has not undergone a gluten free test, and the brand does not claim it to be a gluten free product. 
We will dig deep into the subject and see if gluten sensitive people can have Crispix or not. If you're on a gluten free diet or can't digest gluten in general, continue reading this article. 
Is Crispix Gluten Free? 
Crispix isn't labeled as a gluten free product by the brand. However, the ingredients listed on the packaging do not have any gluten containing products as well. The ingredient list of Crispix includes- 
Rice 
Milled corn
Sugar 
Less than 2% salt 
Baking soda 
Brown rice syrup 
Molasses 
Turmeric extract color 
All these ingredients are completely gluten free. Gluten is present in grains like barley, wheat, rye, etc., but these are absent from the Crispix ingredient list.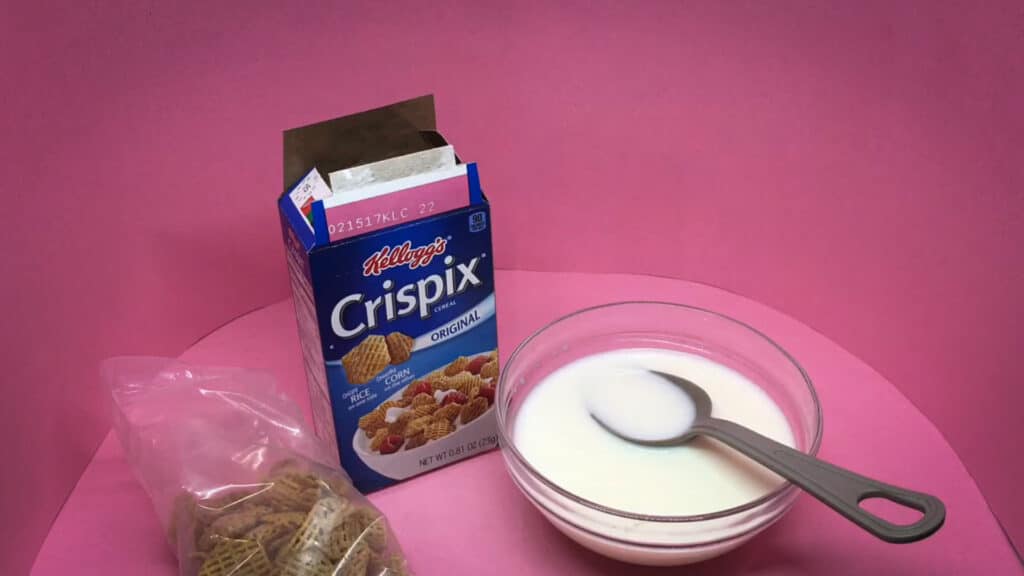 Even though there are no gluten-containing products, the brand does not declare Crispix gluten free. The main reason is Crispix has not undergone a gluten free test. 
For a product to be gluten free, the manufacturer has to ensure that there are no chances of cross-contamination in the factory. The item should not come in contact with anything with gluten. Kellog's has not released this certification; therefore, it won't be safe to say celiacs can have Crispix. 
However, as Crispix has no gluten ingredient, people with minor gluten sensitivity may have it. 
Also Read:- Is Kix Gluten Free?
What Is Crispix, And What Makes It A Favorite Cereal?
Crispix is a quick, tasty, and grab-on-the-go breakfast cereal. The two main ingredients used in Crispix are- rice and corn. These two grains give Crispix its crunchy, crispy taste. 
You can have it as it is or combine it with milk and dry fruits. Crispix has the right amount of sweetness to satisfy your sweet cravings. People worldwide have been having Crispix as a staple breakfast meal for decades now. But what makes it so special? 
The busy mornings do not allow us to spend hours in the kitchen, but at the same time, we need a filling and sumptuous meal to keep our energy going throughout the day. 
Crispix gives us an adequate boost of energy, taste, and nutrition; hence people love to have it as a staple breakfast meal. Let's throw a look at the nutritional facts of Kellog's Crispix original nutritional facts per 1 ⅓ cup. 
| | |
| --- | --- |
| Calories  | 150 |
| Total fat  | 0g |
| Trans fat | 0g |
| Saturated fat  | 0g |
| Polyunsaturated fat | 0g |
| Monounsaturated fat | 0g |
| Cholesterol  | 0mg |
| Sodium  | 260mg  |
| Total carbohydrate  | 34g |
| Dietary fiber  | 0g |
| Total sugars | 5g |
| Added sugars  | 5g |
| Protein  | 3g |
| Vitamin D | 3mcg |
| Calcium  | 0mg |
| Iron  | 11mg |
| Potassium  | 20mg |
| Folate | 200mcg |
| Vitamin B12 | 30% of Daily Value(DV) |
Can I Have Crispix Every Day? 
Crispix is comparatively healthy and has healthier ingredients. Hence, there should be no harm in having it as a regular breakfast meal. It's low in sugar and carbs and there are no saturated fats in Crispix as well.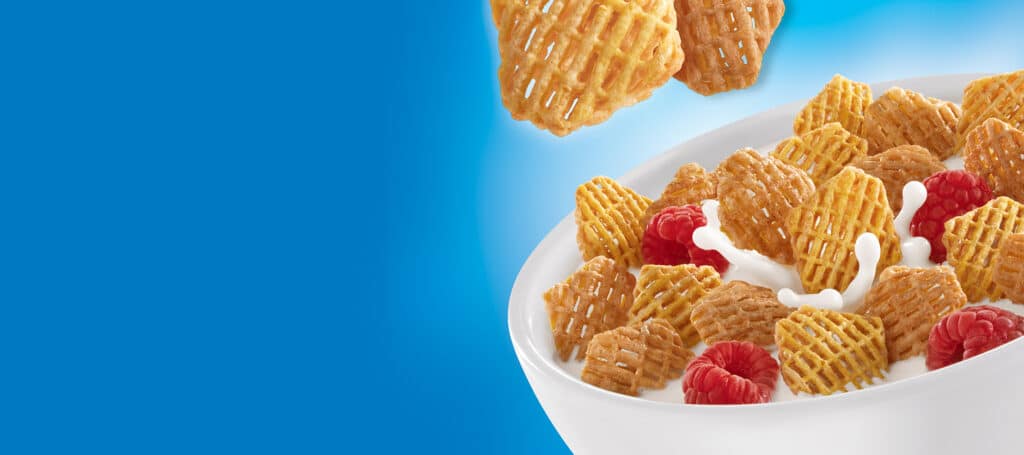 Instead of having other processed breakfast meals, you can switch to Crispix. However, how healthy Crispix depends on the additives you are taking with it. Eating it with added sweeteners and whole fat milk may not be the healthier choice. 
Besides, moderation is always better. You can have Crispix at least twice or thrice a week. 
You need to know:- Is Evaporated Milk Gluten Free?
Tested Gluten Free Alternatives To Crispix: Breakfast Cereals 
Breakfast cereals make your mornings a lot easier. In today's world, nobody has the time to cook different meals before school or the office. But gluten sensitive or celiacs often struggle to find safe food options at the supermarkets, especially gluten free cereals. 
Fret not; we have done extensive research to find some of the best gluten free cereals for you. Check out the list below to know the names and pick your favorite. 
Gluten-free cereals- 
Must-Try Recipes With Crispix 
If you think Crispix is just a breakfast cereal, it really isn't. It's a versatile ingredient, and you can make different dishes out of it. 
Do you have guests coming over? Don't know what to prepare? Check out these tasty, easy recipes with Crispix that will make your and your guests happy. 
1. Sweet and Salty Popcorn Snack Mix 
This is a tasty snack to munch on while you enjoy gossiping with your friends. It won't take much time, and the ingredients are mostly present in everybody's kitchen. Here is how you can make it. 
Ingredients 
3 cups crispix cereal 
1 packet popcorn 
1 ½ cup pretzels 
½ cup butter 
1 cup light brown sugar 
¼ cup light corn syrup 
¼ teaspoon salt 
1 ½ cups peanut 
Cooking procedure 
Take a big baking dish and line it with an aluminum foil 
Lightly spray with a nonstick cooking spray 
Now add the popcorns, Crispix cereals, and pretzels to the sheet
Take a saucepan on medium heat
Add butter, brown sugar, corn syrup, and salt
Stir occasionally and bring it to boil
Turn off the gas and pour the sauce over the cereal and popcorn tray 
Slightly toss everything so that everything gets well coated
Preheat the oven at 300°F 
Put the tray inside for ten minutes
Finish off with the peanuts, and your sweet and salty popcorn mix is ready!
2. Monster Brains Munch Mix 
This is a great snack to add to your Halloween party, and your kids would love the taste of it too. It's colorful, delicious, and a great snack to munch during festival times. 
Ingredients 
5 cups Crispix cereal 
2 cups pretzels 
1 cup honey roasted peanuts 
¼ cup light corn syrup 
1 cup brown sugar 
1 tablespoon vanilla 
6 ½ cups rice Krispie cereal 
¼ cup butter 
3 cups bugles
10 ounces mini marshmallows 
1 teaspoon vanilla 
Eye shaped candies 
Cooking procedure 
Take a large bowl and combine the Crispix, pretzels, and the roasted peanuts
Take a saucepan in medium heat 
 Add butter, brown sugar, and corn syrup
Cook until the sugar dissolves into the butter.  
Pour this sweet sauce over the cereal mixture and stir well so that everything is well coated. 
Now add the bugles and stir again
Line a baking tray with aluminum foil. Grease it lightly with cooking spray. 
Bake it for 20-25 minutes at 325°F
When you take out the tray, spread the mixture immediately into parchment paper. 
Add some green food color and mix well
Shape them into small balls and put the eye-shaped candies
Your monster brain munch mixes are ready to gulp down
3. Valentine's Day Snack 
Want to make something special for your loved ones on Valentine's day? Special dishes do not require you to gather a list of ingredients with complicated cooking procedures. We have brought you this easy and special dish with Crispix that will melt your beloved's heart. 
Ingredients 
1 cup Crispix cereal 
1 cup pretzel sticks 
1 cup plain popcorn 
½ lightly salted peanuts 
½ cup valentine's M&M's (red, pink, and white) 
1 cup white chocolate chips 
Cooking procedure 
Take a large bowl and combine the Crispix, popcorn, M&M's, and peanuts. 
Place the white chocolate chips in the microwave for one minute and let them melt
Drizzle the chocolate sauce over the cereal mix and mix well. 
Your valentine's day snack is ready to enjoy!
Wrapping Up 
Crispix does not contain any gluten substance or gluten ingredient, making it gluten free. However, it has not undergone a gluten free test, so consuming it completely depends on the buyer's choice. 
If you want to try Crispix in different ways, make sure to try the recipes we mentioned. 
Most Common Questions On Crispix 
Are Crispix and Chex the same? 
Crispix and Chex are both cereals, but they are not from the same brand. You may get a very similar taste from both Crispix and Chex. 
Is Crispix a cereal? 
Yes, Crispix is a delicious sweet cereal from Kellog's. 
Do we still find Crispix in the market? 
Yes, Crispix is still available in the market. You can find it in multiple flavors. 
Can celiacs have Crispix? 
Crispix is not labeled as a gluten free cereal; hence celiacs should stay away from it.