Everyone loves caramel sauce – but they may have no time to make it at home. You will always find a bottle of Smucker's Caramel in the pantry of such people. It is one of the most delicious syrups and toppings on the market. But is Smucker's Caramel gluten free and safe for people with celiac disease or gluten intolerance?
Smucker's is popular for its range of caramel-based sauces. Of these, the caramel-flavored topping has barley, which means it is not gluten free. The other sauces do not have gluten ingredients on the labels, and it can be assumed that they are naturally gluten free.
Should you consider having the naturally gluten free caramel sauces produced by this brand? Is there any special step taken by Smucker's to help people with gluten intolerance or celiac disease? Keep reading to find out more!
Is Smucker's Caramel Gluten Free?
Smucker's is known for producing a wide range of syrups, sauces, and topics. Some of them are fruity, while the others are creamy or chocolaty. But its best-known range by the brand, however, is the caramel-based sauces. But, as most store-bought toppings contain gluten-rich thickeners, you may wonder, "Is Smucker's Caramel gluten free?"
The Caramel-Flavored Spoonable Topping by Smucker clearly marks barley as one of the components on the list of ingredients. The label says that the flavoring agents used in this topping contain a gluten-rich grain. 
The other caramel items do not mention gluten-based ingredients, and we can assume that the ingredients are naturally gluten free. But you may wonder if all the additives in the caramel sauces and toppings contain gluten. 
Smucker makes it a point to mention the gluten content in the flavoring agent used in one item. So it can be assumed that the brand is responsible enough to maintain clarity about all its products. That makes us deduce that the other toppings are naturally gluten free. 
But there's a catch. The possibility of cross-contamination is quite high in these products. That's because one of the caramel items already uses gluten-based ingredients – and it's likely that the other sauces are made in the same facilities and using the same equipment. 
The brand makes no explicit statement to indicate that it takes any special steps or safety measures to use clean and separate manufacturing or processing units and equipment. There are very few complaints from people with celiac disease or gluten sensitivity getting allergic reactions from trying Smucker's Caramel. 
But if you're severely allergic, limit your intake. And there's no way to confirm if it has trace gluten or not. We recommend avoiding this sauce. If you're absolutely sure you want to try it, we suggest consuming only a small amount to observe how your body reacts to the sauce.     
Smuckers' Caramel Flavored Syrups and Toppings   
Smucker's catalog of topics is quite eclectic. Its caramel sauce range alone has several items. Let's take a look at the delicious caramel-based sauces manufactured by this brand –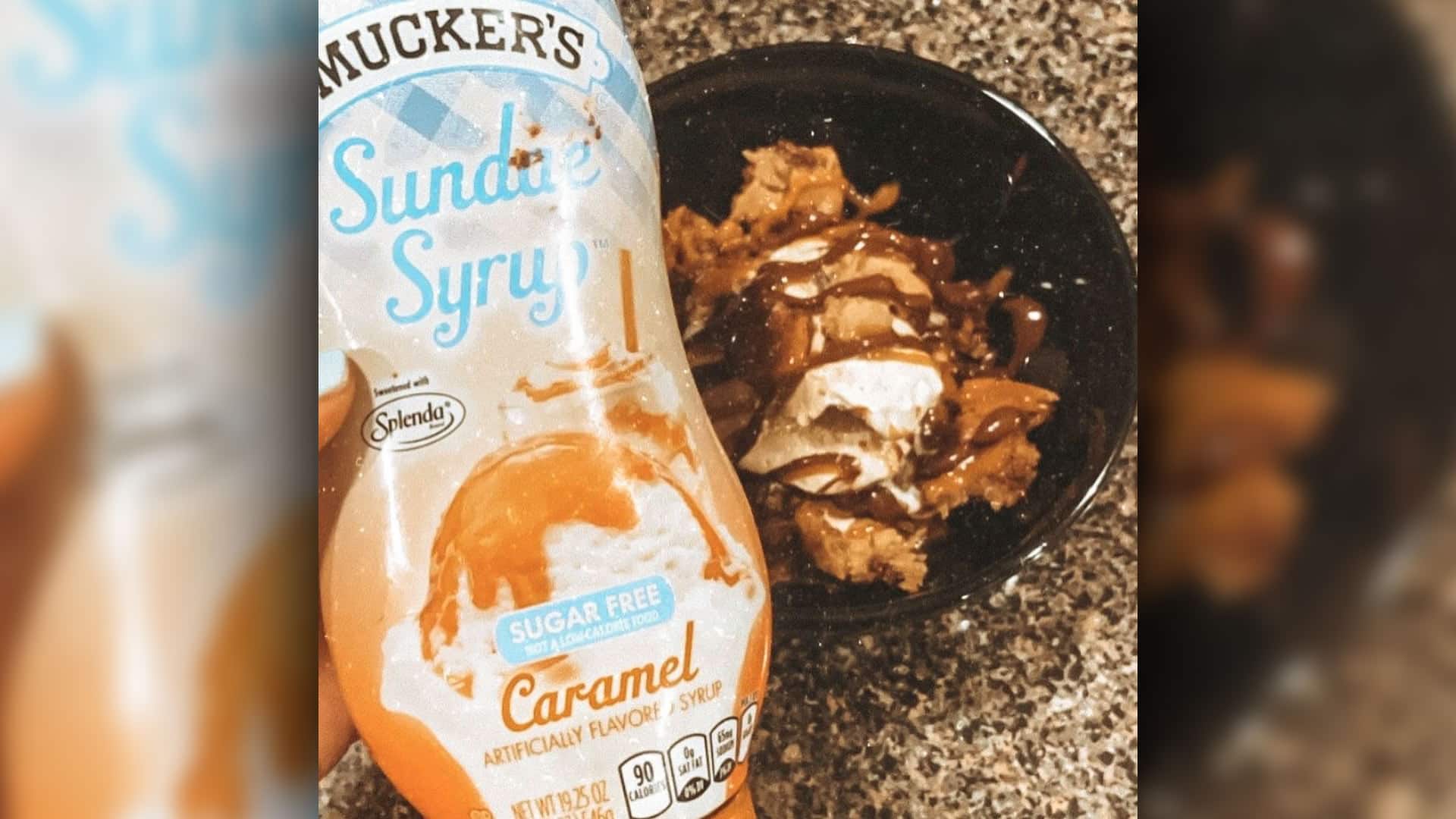 Is Smucker's Caramel Healthy?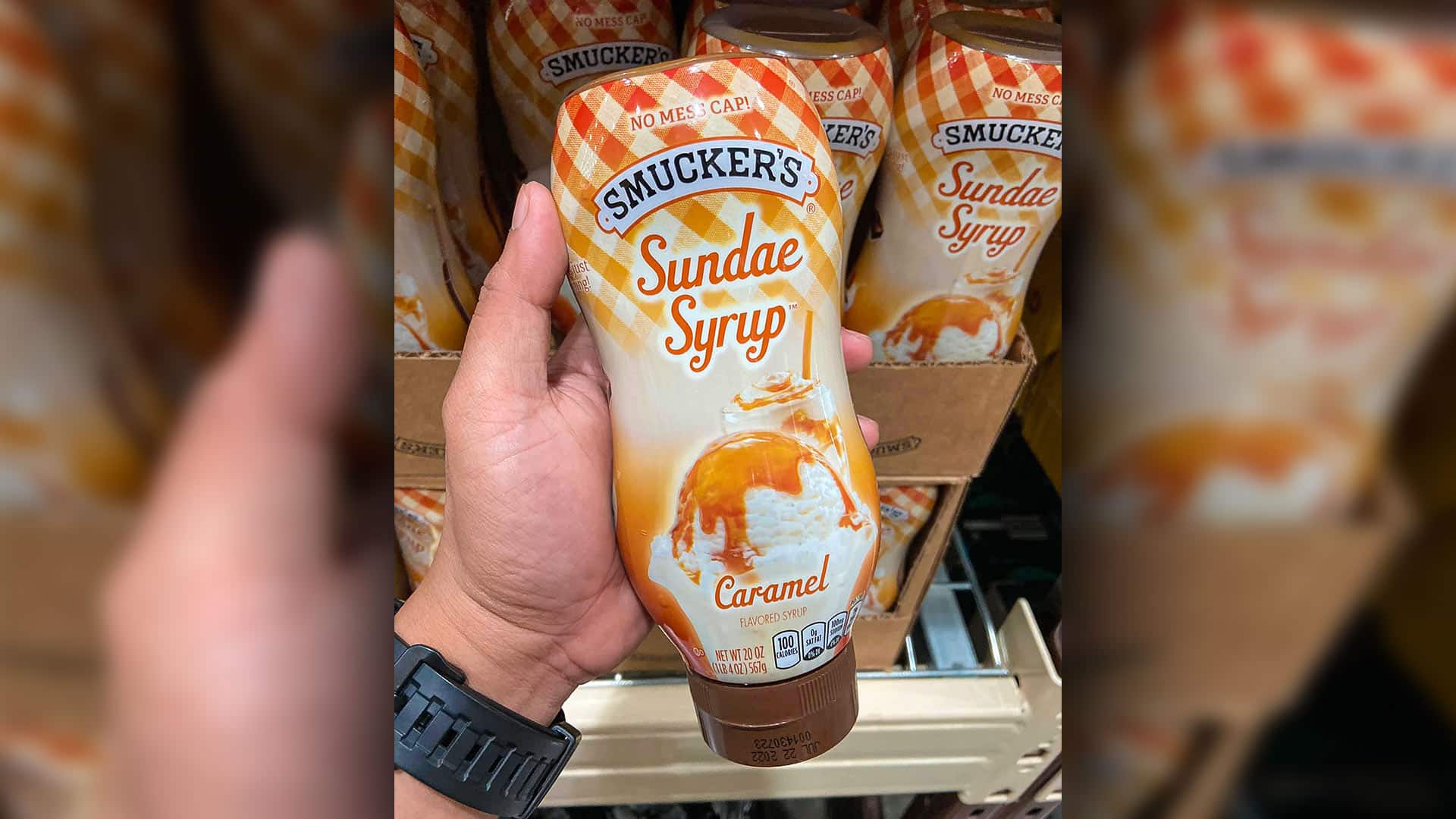 You must have wondered, "Is Smucker's Caramel gluten free?" Well, the answer is not entirely clear. Considering one caramel sauce variant already has barley, the other may come in contact with gluten-containing ingredients. 
However, even if you find that the naturally gluten free sauces from this brand's caramel catalog do not cause health problems – is it really healthy? Or are there other unhealthy components that can hamper your health? If you look at the label, you'll find that it contains dairy products. 
So if you have lactose intolerance, consuming any of the Smucker's Caramel sauces can be unhealthy. They will trigger allergic reactions and make you sick. So, it is essential to stay away from Smucker's Caramel if you have any medical condition that requires you to stay away from dairy. 
There are other nutritional factors to consider. These caramel sauces are loaded with a wide range of additives like natural and artificial flavoring agents, texturizers, colorants, etc. They are not healthy and anyone who prefers healthy food should stay away from them. Plus, some variants have soy, another allergen that can make you ill. 
Don't forget that most of these toppings are loaded with carbohydrates – primarily sugar. Unless you choose the sugar-free variants, you will be filling up on lots of sugar and high calorie intake. Thus, it's not healthy for you – whether or not you follow a healthy diet.        
Is Caramel Gluten Free?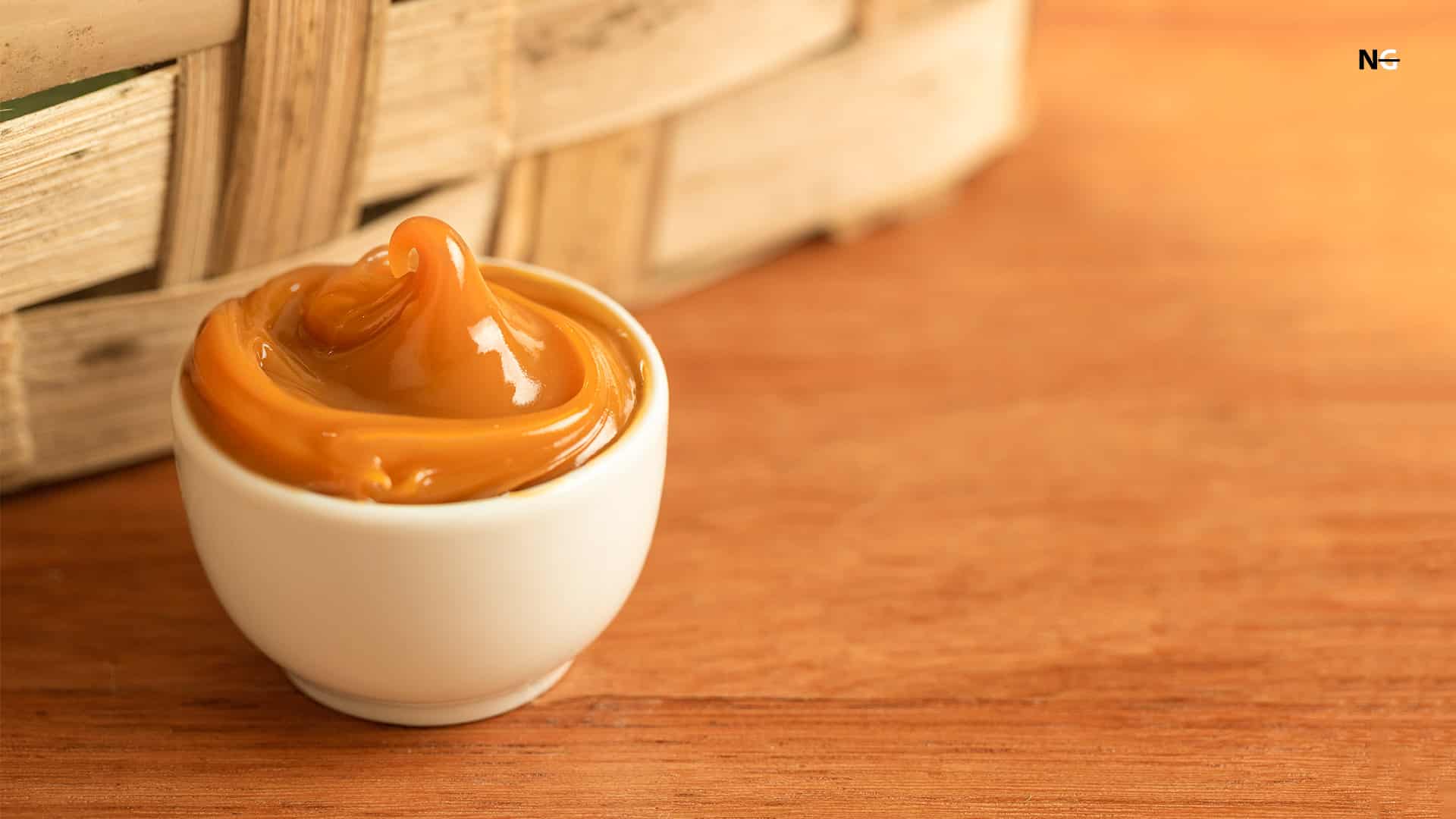 Instead of Smucker's sauces that are mostly caramel-flavored – you can choose to enjoy real caramel. But is caramel gluten free? The good news is that if you have gluten sensitivity or celiac disease, you can enjoy caramel. Its key ingredients are naturally gluten free, with no barley, wheat, or rye. 
It is essential for you to understand the difference between caramel sauce and caramel syrup. When we say caramel syrup, we mean a sticky substance primarily made of sugar and water. That means it's just melted and caramelized sugar.     
On the other hand, caramel sauces are a little more complicated – with a rich flavor that comes from dairy ingredients like milk, butter, or cream! In both cases, the ingredients are all gluten free. Even if you find a variety that doesn't come with a certification, caramel sauces and syrups are both inherently free from gluten. 
However, if there are flavoring agents in the product, you need to be careful as they may be harmful. However, you don't need to worry about pure vanilla essence, which is naturally free from gluten content – unless there's gluten-derived alcohol used in its extraction. You also need to be careful about other additives and the possibilities of cross-contamination. 
Gluten Free Smucker's Caramel Alternate Brands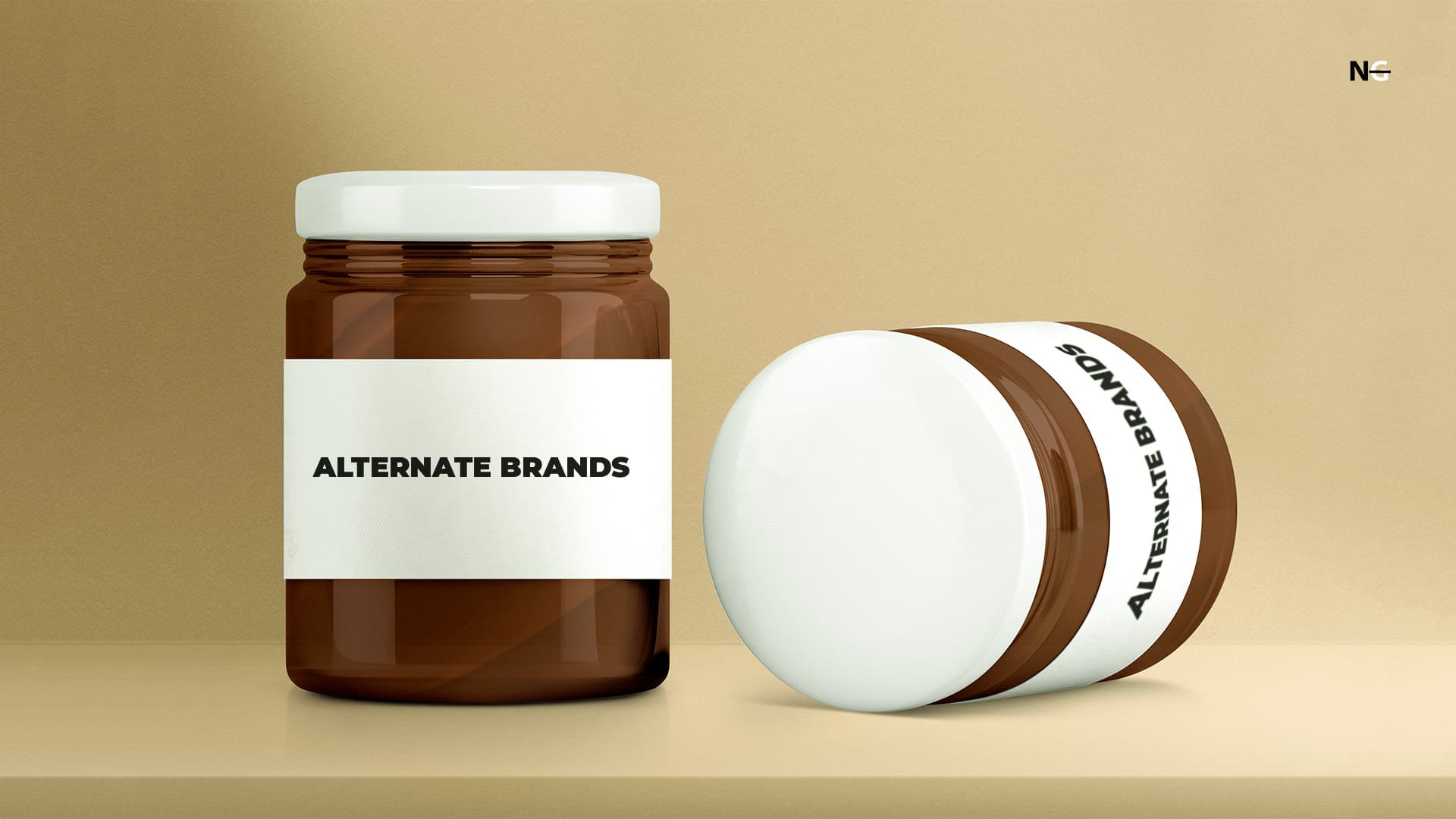 If you're in love with caramel sauces and toppings but have no time to make them, you can go for store-bought sauces. But what are the best gluten free caramel sauce brands? Let's take a look at the list of healthy caramel toppings –
Cachafaz's Dulce De Leche, is a unique and delicious Argentine caramel. Its richness is such that you might consider eating it as a dessert all by itself. The sauce is declared gluten free. 
If you love salted caramel sauce, Cottage Delight has a sauce so rich and dark that it will melt your heart. It's buttery, thick, and free from additives. The brand site also marks it as gluten free. 
A caramel sauce that's not only gluten free but also vegan – Date Lady's product is sweetened with dates. You can drizzle it on coffee, popcorn, ice cream – or anything else you can think of! 
Not everyone enjoys Four Country Gal's Jacked Up! That's because it has a touch of cayenne pepper – and a dash of Jack Daniels Tennessee Whiskey! And it's marketed as gluten free!
Made using inherently gluten free ingredients and in a clean and safe environment – Fudge Kitchen's Liquid Fudge Sauce has sea salt. What's interesting is the sauce's chewy texture.  
Joe and Seph's thick delight is all about richness. It contains double cream and a beautiful balance of sweetness and saltiness. The brand says that this caramel sauce is gluten free. 
Monin's wide range of syrups and sauces includes delicious caramel sauces and syrups. Though they are not certified, they are marked as gluten free on the website of the brand.  
Torani's artisan sauce is caramel-flavored Puremade Sauce with the rich taste of burnt brown sugar with buttery goodness. It is considered gluten free – and has a velvety smoothness.  
Wilkin & Sons' Tiptree is a salted caramel spread with a unique texture. It combines Maldon Sea Salt with double cream and offers a butterscotch fragrance. It is marketed as gluten free.  
Since these sauces are not all certified gluten free, there's no way to tell if they contain trace gluten and whether or not they are made in gluten free facilities. However, these brands are tried, tested, and trusted by people with gluten intolerance or celiac disease.  
Homemade Gluten Free Caramel Sauce Recipe
We always say that people with celiac disease or gluten intolerance should make as much of their foods at home as possible. This will help eliminate gluten ingredients and cross-contamination. So here's a recipe to make an alternative to Smucker's Caramel. Take a look: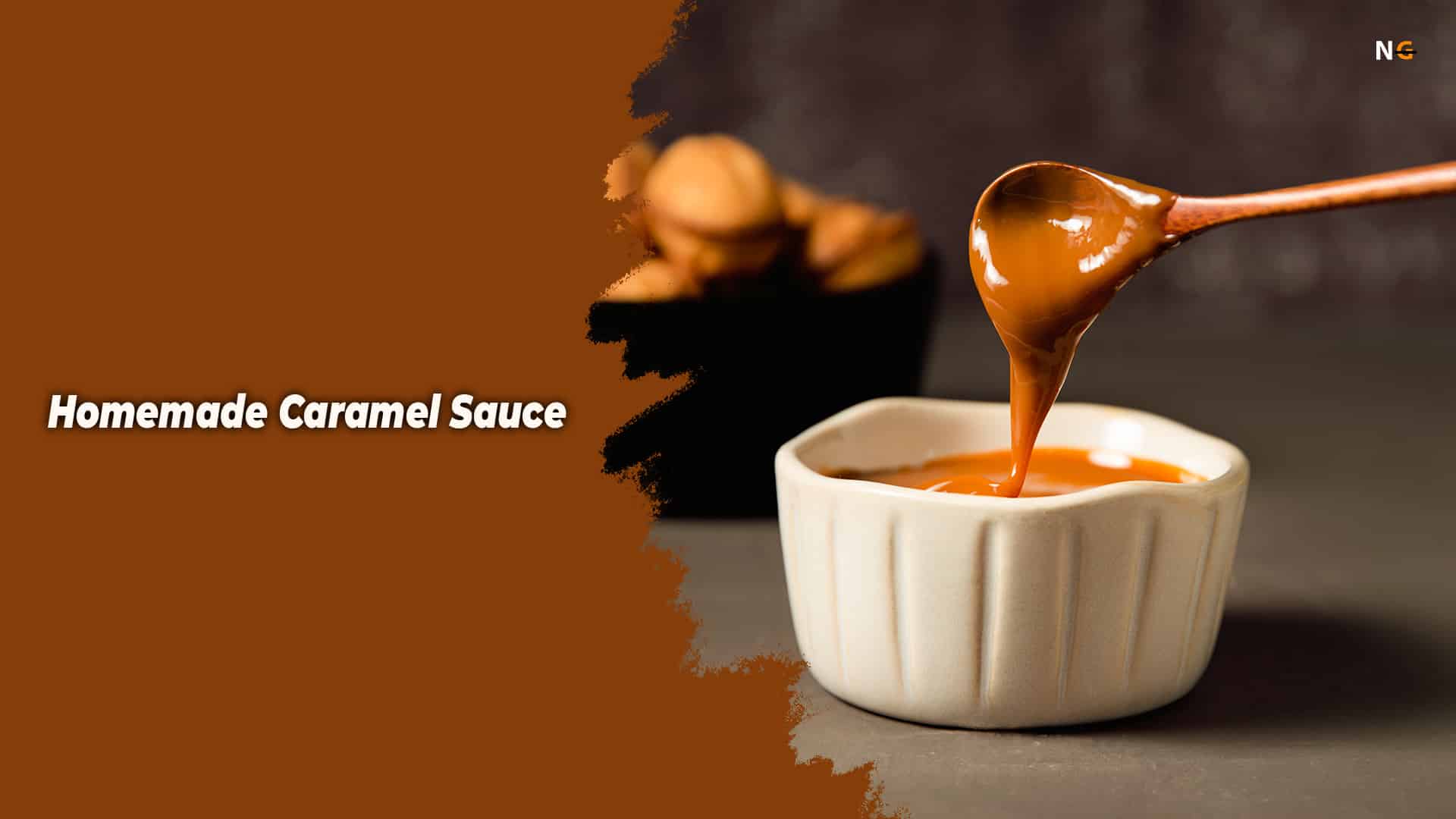 Ingredients:
Evaporated milk – 1 cup
Heavy whipping cream – 2 cups
Butter (unsalted) – 1 cup
Sea salt – 1 tsp
Light corn syrup – 3/4 cup
Brown sugar – 1 cup
White sugar – 2 cups 
Vanilla extract – 1 tsp
Instructions:
In a large and deep vessel, clip a candy thermometer. 
Put all the ingredients into the vessel – except the vanilla extract.
Combine everything and set the vessel on medium heat. 
Stir the content constantly, scraping the bottom and the sides frequently. 
Monitor the thermometer regularly and keep cooking till your sauce reaches 224 F. 
Remove the vessel from the heat and add vanilla extract. Stir the sauce. 
Allow the sauce to cool.     
Your gluten free homemade caramel sauce is ready. Store it in a jar and keep it in a dark and cool place at room temperature. You can also keep it in the refrigerator – but you must heat it in the microwave.  
Final Words
Smucker's Caramel toppings are everyone's favorites. They can add a creamy and delicious touch to desserts and beverages. But is Smucker's Caramel gluten free? The Caramel-Flavored Spoonable Topping is the only one with barley mentioned on the label. 
The rest are assumed to be naturally gluten free – and most consumed by people with gluten intolerance and celiac disease without health problems. However, there's a high possibility of cross-contamination, which is why we suggest avoiding this brand.  
FAQ
Is Smucker's Caramel vegan?
If you look at the list of ingredients used in Smucker's Caramel, you'll find that it contains non-fat milk. Clearly, the product is not vegan. Plus, it has many additives that have a high possibility of being derived from animals. Since it's not certified vegetarian, there's no way to confirm its non-vegetarian status.   
Is caramel candy gluten-free?
Caramel candies, whether hard or chewy, contain milk, sugar, vanilla, and more. All the ingredients are gluten free, just like the ingredients of regular caramel. However, caramel candies may contain additives like flavoring agents, texturizers, preservatives, etc., which may have gluten.  
Is Smucker's Caramel dairy free?
The creamy deliciousness of Smucker's Caramel comes from many different ingredients – including non-fat milk. That means this caramel sauce is not dairy free. So, if you have lactose intolerance, you cannot take this product as it can trigger allergic reactions and make you ill.