Pediasure has been a trusted supplement for years to provide essential nutrients to children who are at nutritional risk. But there are a lot of kids who are allergic to so many foods, including gluten. If your children are gluten allergic too, you might be wondering if Pediasure is the right supplement or not.
Yes, Pediasure is completely gluten free. The makers have declared in their FAQ section that Pediasure is gluten free and safe for children who can't digest gluten. 
We understand that when it comes to your child, you only want to pick the best of everything. So we noted down this detailed guide on Pediasure and its gluten status so that you know if this is the right supplement for your kid or not. 
Is Pediasure Gluten Free?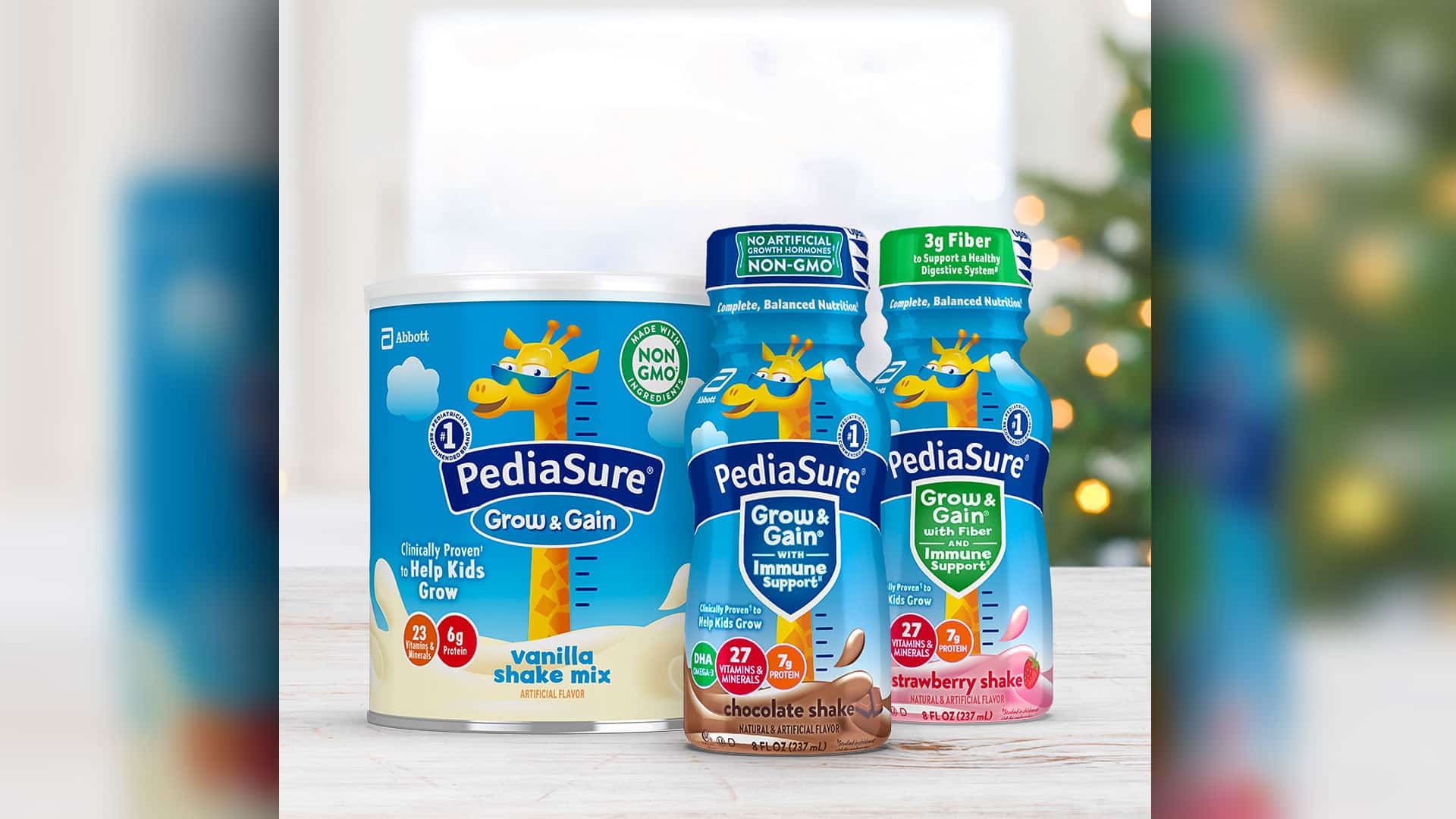 Yes, Pediasure is gluten free and safe for your kid if they can't digest gluten. The makers have declared on their website that Pediasure is gluten free, and such a declaration means it does not contain any wheat or barley. 
Such a statement also gives assurance that they have prepared the supplement in a gluten free facility. A gluten free facility will not process any gluten containing food, thereby preventing the risk of cross-contamination. 
But, you must always check the ingredient list while buying Pediasure in case the makers change their recipe. If they do, they will also update it on their website so keep an eye on the Pediasure website as well. 
What Are The Ingredients In Pediasure? 
There are two Pediasure flavors; chocolate and vanilla. Both have different flavoring ingredients. But below mentioned are the base ingredients that are the same in each flavor- 
Blend of vegetable oils (high oleic sunflower oil, canola oil, sunflower oil)
Corn syrup 
Sugar 
Short-chain fructooligosaccharides 
Milk protein concentrate
Soy protein isolate 
Corn maltodextrin 
Less than 2%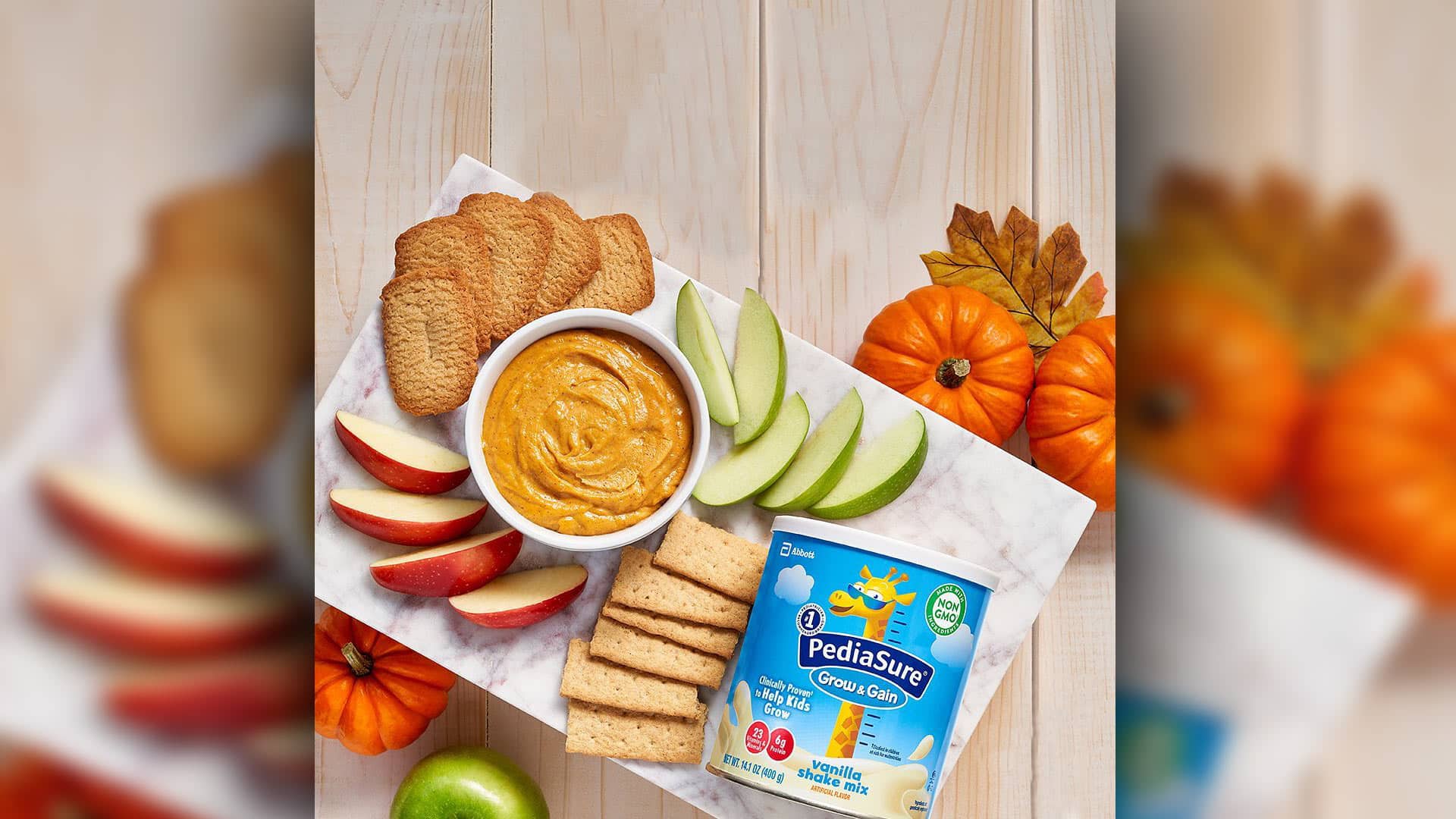 Sodium citrate 
Niacinamide 
Potassium citrate 
Medium chain triglycerides 
Calcium phosphate 
Potassium chloride 
Calcium carbonate 
Artificial flavor 
Salt choline chloride 
Magnesium chloride 
Magnesium phosphate 
Taurine 
Ascorbyl palmitate 
Ascorbic acid 
C. cohnii oil 
Inositol 
Ferrous sulfate 
Potassium hydroxide 
L-Carnitine tartrate
Mixed tocopherols 
Lactobacillus acidophilus 
Zinc sulfate 
Calcium pantothenate
dI-Alpha-Tocopheryl acetate 
 Mixed tocopherols
Calcium pantothenate 
Thiamin hydrochloride 
Pyridoxine hydrochloride 
Copper sulfate 
Riboflavin 
Vitamin A palmitate 
Potassium iodide 
Folic acid 
Sodium selenite 
Chromium chloride 
Biotin 
Vitamin B12 
Vitamin D3 
Sodium molybdate
Nutritional Facts of Pediasure for 49g 
| Nutritional Facts | Amount Per Serving |
| --- | --- |
| Calories | 220 |
| Total Fat | 9g |
| Trans Fat | 0g |
| Saturated Fat | 1.5g |
| Polyunsaturated Fat | 2g |
| Monounsaturated Fat | 4.5g |
| Sodium | 130mg |
| Cholesterol | 10mg |
| Total Sugars | 12g |
| Added Sugars | 12g |
| Carbohydrate | 29g |
| Dietary Fiber | <1g |
| Protein | 6g |
Is Pediasure Healthy?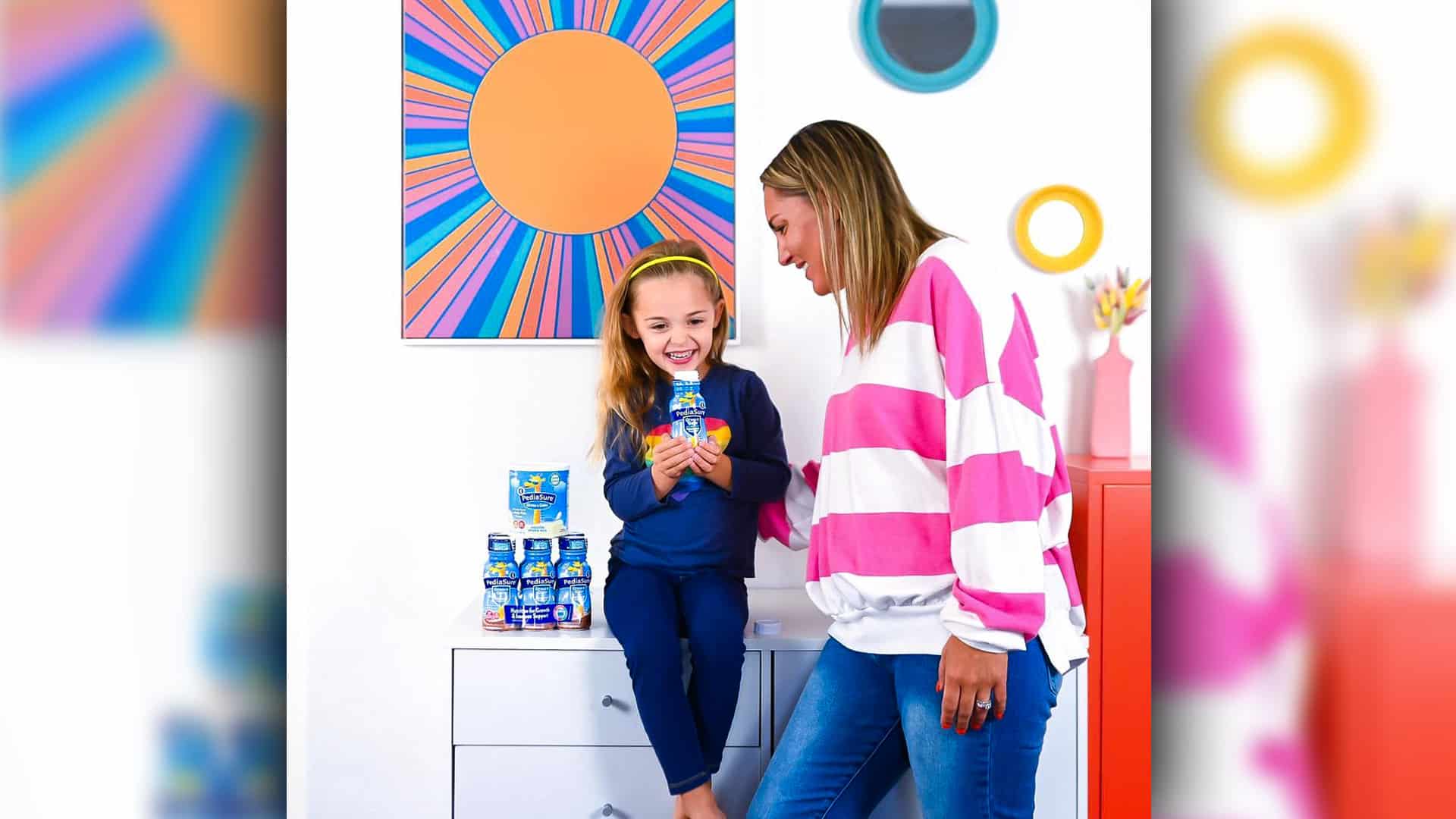 Pediasure contains high-quality protein, vitamins, and minerals which may support growth and development in children who show symptoms of malnutrition. Although these substitutes are good for providing the essential supplements kids need, what about the other ingredients present in the supplement? 
Pediasure is actually not as healthy as it claims to be. The product contains so many ingredients that are harmful to children. Ingredients like- corn syrup solids, hydrogenated vegetable oils, artificial colors, butylated hydroxytoluene, etc., are not healthy for daily consumption. 
So ultimately, it is your choice if you want to add Pediasure to your kids' diet or not. Also, consult with your pediatrician about how healthy Pediasure is as they can give you better advice on this. 
Is Pediasure Vegan?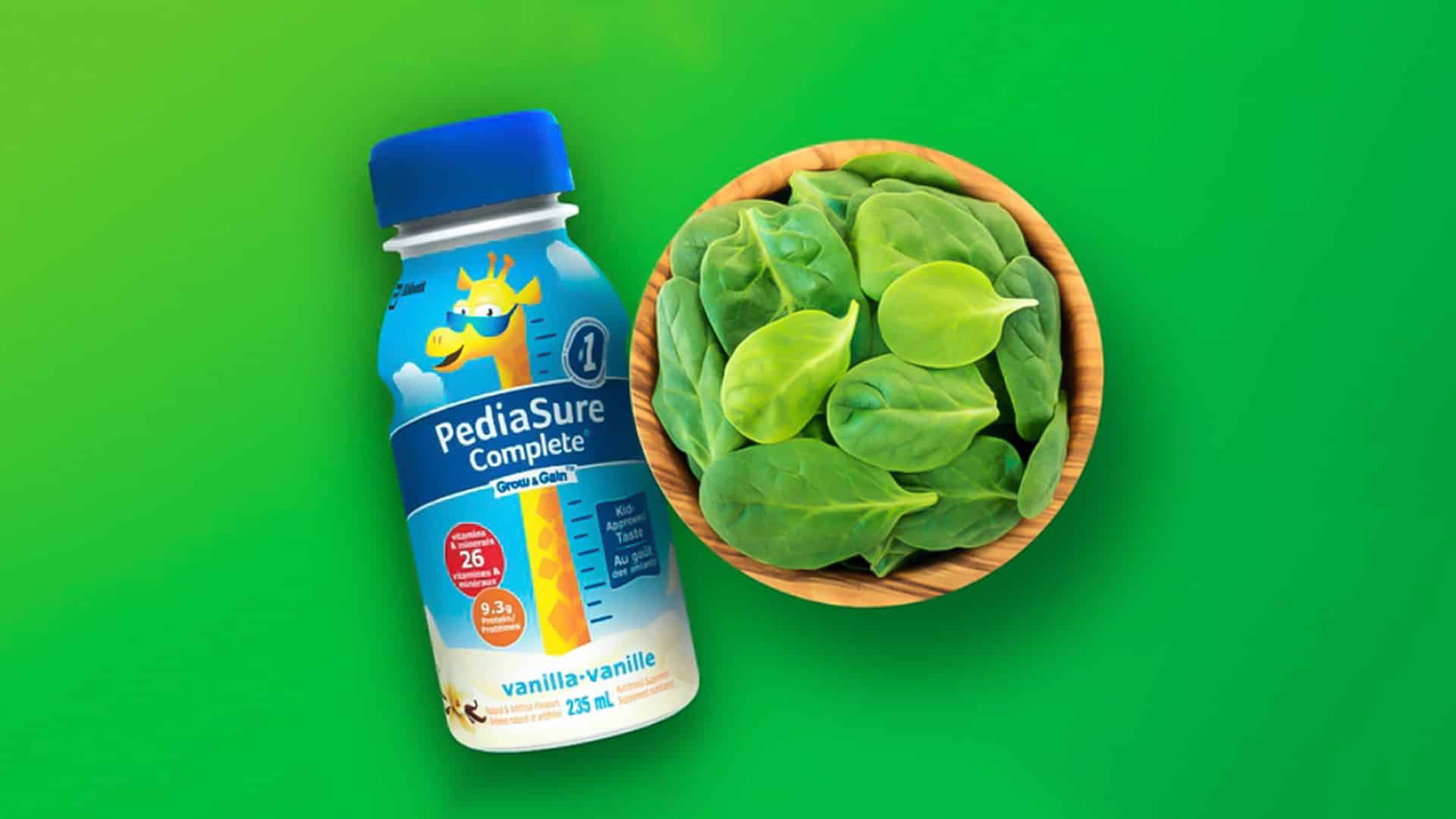 No, Pediasure is not vegan. All Pediasure products contain dairy milk making the product not suitable for a vegan diet. 
Is There Any Gluten Free Substitute For Pediasure? 
Yes, there are gluten free substitutes to Pediasure that claim to provide similar nutritional benefits. Let's take a look at the substitutes-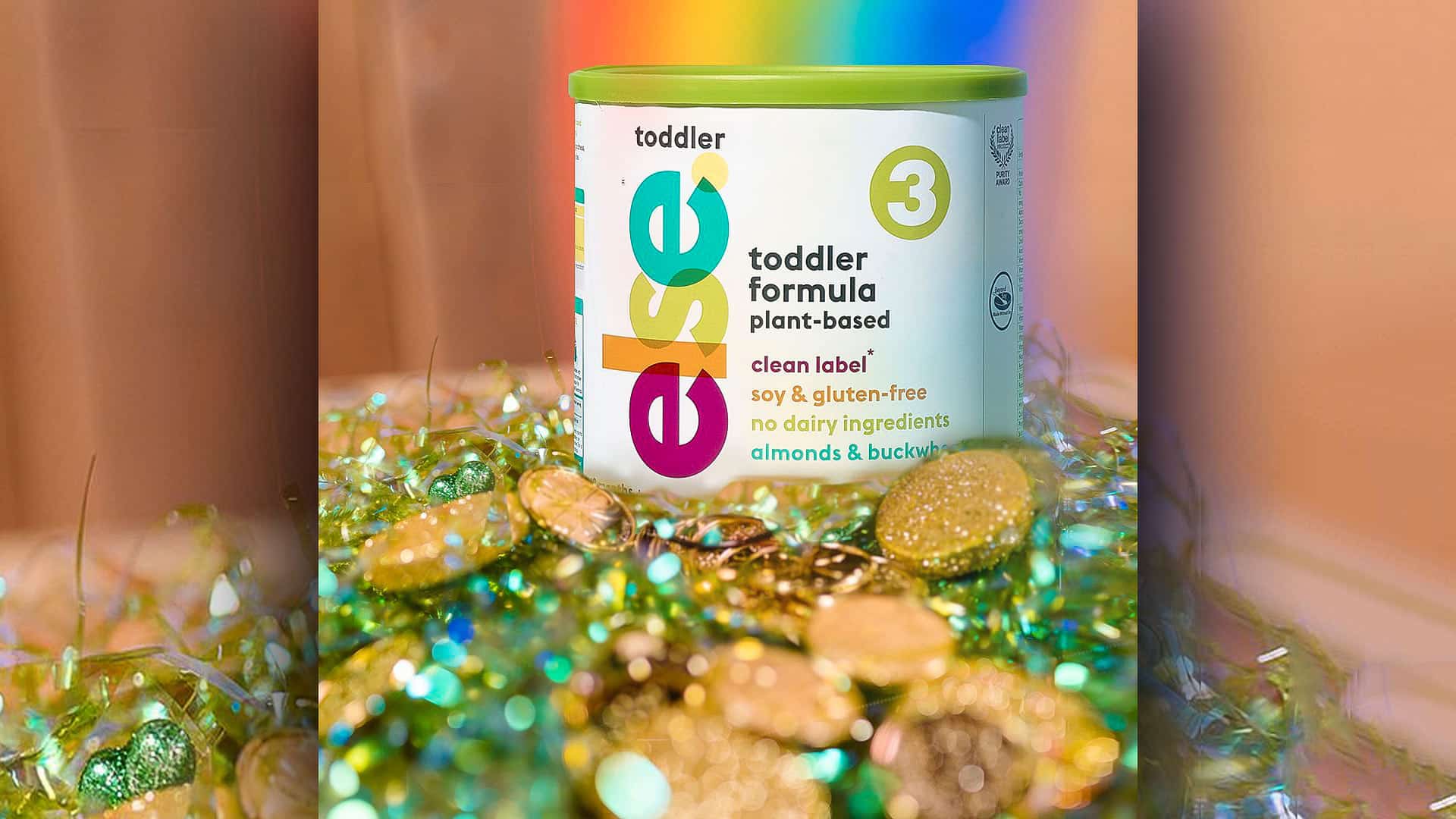 The Else Nutrition Kid's smoothies and shakes are made from natural whole food ingredients, which are also minimally processed. Their products are also free from- soy, eggs, wheat, corn, peanut, or fish ingredients. 
Apart from it, you can also make a healthier alternative to Pediasure at home. Here is the recipe for the same- 
Ingredients 
1 cup organic milk (also, you can use almond milk or coconut milk) 
1 tbsp coconut oil 
1 tbsp raw cacao 
2 tbsp collagen powder 
½ tsp cinnamon 
1 frozen banana 
¼ tsp salt 
Method 
Add all the ingredients to the blender and blend until smooth. You can add a natural sweetener like honey if needed and serve it immediately. 
You can add other fruits of your choice like strawberries, blueberries, and greens like spinach and more. This smoothie is a much healthier alternative than Pediasure, made from all natural ingredients, and will give your kids the protein they need. 
Conclusion 
It must have been a great relief knowing that Pediasure is gluten free, and you now found a wheat/barley free supplement for your kid. But you must also know that it contains so many additives and ingredients which children are not supposed to have. 
Do consult your pediatrician to get the best advice to know if it's entirely safe for your kid or not. Also, keep following Nothing Gluten to know more about gluten free food. 
FAQs 
Can Adults Have Pediasure? 
It's safe for adults not to have Pediasure. Pediasure is quite high in sugar, and having it regularly can show adverse effects on adults. Also, the nutritional requirements for both adults and kids are different, so Pediasure won't show any positive health results. 
What's Better Milk Or Pediasure? 
Although Pediasure contains added vitamins and minerals, there are lots of artificial ingredients in the supplement that are not healthy for regular consumption. So milk is comparatively healthier than Pediasure. 
Is Pediasure Wheat Free? 
Yes, Pediasure is wheat free. It's a gluten free product, so no wheat or barley is there.
Who Should Not Drink Pediasure? 
Infants younger than one year of age should not drink Pediasure. Pediasure may also not be safe for lactose intolerant children. 
Is Pediasure Casein Free? 
Yes, Pediasure is casein free.