Are you craving some sweet treats? Then you can always pop some Jolly Rancher candies. After all, the brand is very familiar to all age groups, and most of us enjoyed these tasty treats in our childhood. Also, the brand offers a number of flavors as well. Jolly Rancher is more of an emotion than just a brand of candies. But are Jolly Ranchers gluten free? 
We do not have a confirmed answer to this yet. Most candies don't contain gluten-rich ingredients. Hence, we can only guess that it is. However, it does not come with gluten free labels, making it more of a dicey product. 
Therefore, we need to dig deeper to find a suitable answer to this. But don't worry! We have also provided you with a list of gluten free candy options later in the article. So, without further ado, let's dive into the topic!
Are Jolly Ranchers Gluten Free?
Let's get into the main discussion! So, most products offered by Jolly Rancher are gluten free. The brand officials have confirmed that they do not add any gluten-rich ingredients to most candies. But at the same time, the FDA has not certified them as gluten free.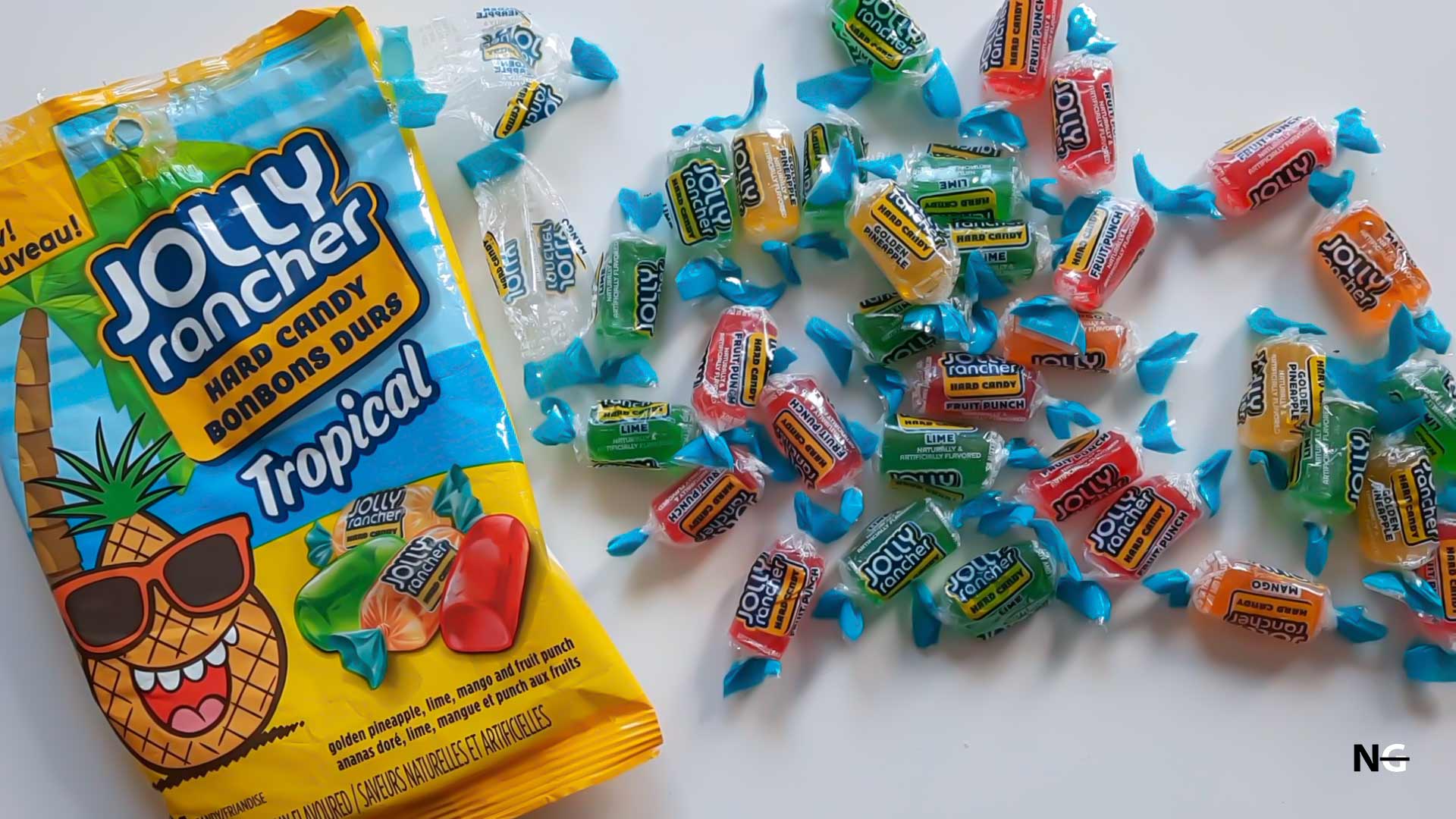 Yet, some Jolly Rancher products do contain gluten- for instance, Jolly Rancher Bites (contain wheat). Wheat is a significant gluten grain. Gluten is a structural protein that acts as a binding component. You can find gluten primarily in the following ingredients:
Wheat
Derivatives of wheat (semolina, farro, farina, spelt, etc.)
Barley
Oats
Rye
Triticale
Malt
Wheat starch, etc.
If you have gluten sensitivity or celiac disease, you should avoid the ingredients above. 
You must be wondering now whether all candies are gluten free or not. Well, both kinds are readily available in the market. Hershey itself offers a range of gluten free certified candies. This company manufactures Jolly Rancher candies too. But as we already know by now, they do not contain gluten as such but are not certified as "gluten free." 
The issue of cross-contamination persists too. It might happen during packaging or transportation. Therefore, a small section of people firmly believes that Jolly Ranchers are NOT at all gluten free. However, these are based on pure speculation. 
Also Read:– Is Meringue Gluten Free?
Jolly Ranchers Ingredients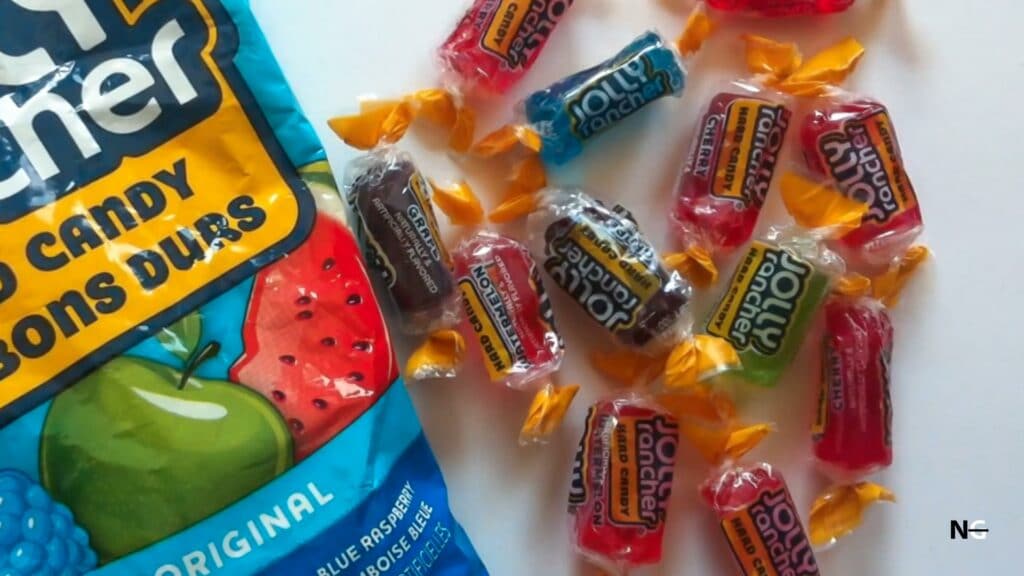 Jolly Ranchers is one of the most famous candy companies in the USA, founded in 1949 by Bill and Dorothy Harmsen. They opened the first store in Colorado and used to sell ice creams. Later, they added chocolates and cinnamon taffy sticks to the list.
In 1966, Beatrice Foods bought the company. In 2002, the manufacturing unit was shifted to Mexico. Back then, the original flavors offered by the brand were: blue raspberry, apple, and watermelon. Later, black licorice, cherry, grape, lemon, etc., were also added to the list.
Jolly Ranchers are prepared from the solution of the following:
corn syrup, 
sucrose, glucose, or fructose syrup. 
The mixture had to be boiled to a temperature of 320°F and then cooled. Many of the candies contain beeswax and gelatin too.
Jolly Rancher offers you a wide range of sweet treats. One of the best-selling products of Jolly rancho is the hard candies. The key ingredients present in these candies are-
Corn Syrup, 
Sugar, 
2% or Less of: Malic Acid, 
Natural Flavor and Artificial Flavor, 
Artificial Color [Red 40, Blue 1, Yellow 6],
Mineral Oil, 
Lecithin (Soy).
These ingredients are common in most products. As you can see, there is no direct addition of gluten. Some chewy Jolly Rancher candies contain gelatin as well. That is why these candies are not vegan. Now you know which ones to consume and what to avoid if you are a vegan.
Are Jolly Ranchers Dairy Free and Vegan?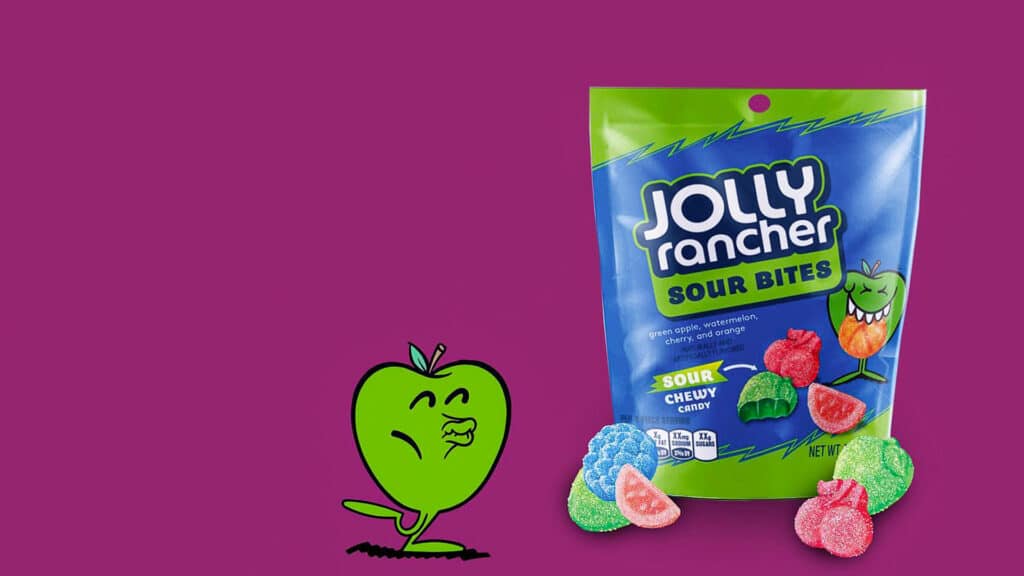 Although our topic of discussion is the gluten content of Jolly Ranchers, we shall also find out if they are fit for consumption by vegans and lactose-intolerant people. Most Jolly Rancher candies, including the gummies, do not contain animal products. Hence, they are vegan. The chewy kinds contain gelatin, making them non-vegan. 
Basically, if you are a vegan, you can consume most candies offered by Jolly Rancher. It excludes those which have gelatin. Hence, it is advised to read the ingredient list before eating. There is a slight twist here, though. Many candies contain a natural flavor, which is undisclosed. The company has not assured that this flavor is entirely vegan. Thus, going through the ingredient list is necessary.
You can enjoy these sweet treats without worry if you are lactose intolerant. That means they are totally dairy-free and contain no milk or milk-based items. The bottom line is Jolly Ranchers can be vegan in some cases, but all of them are dairy-free.
Do Candies Contain Gluten in General?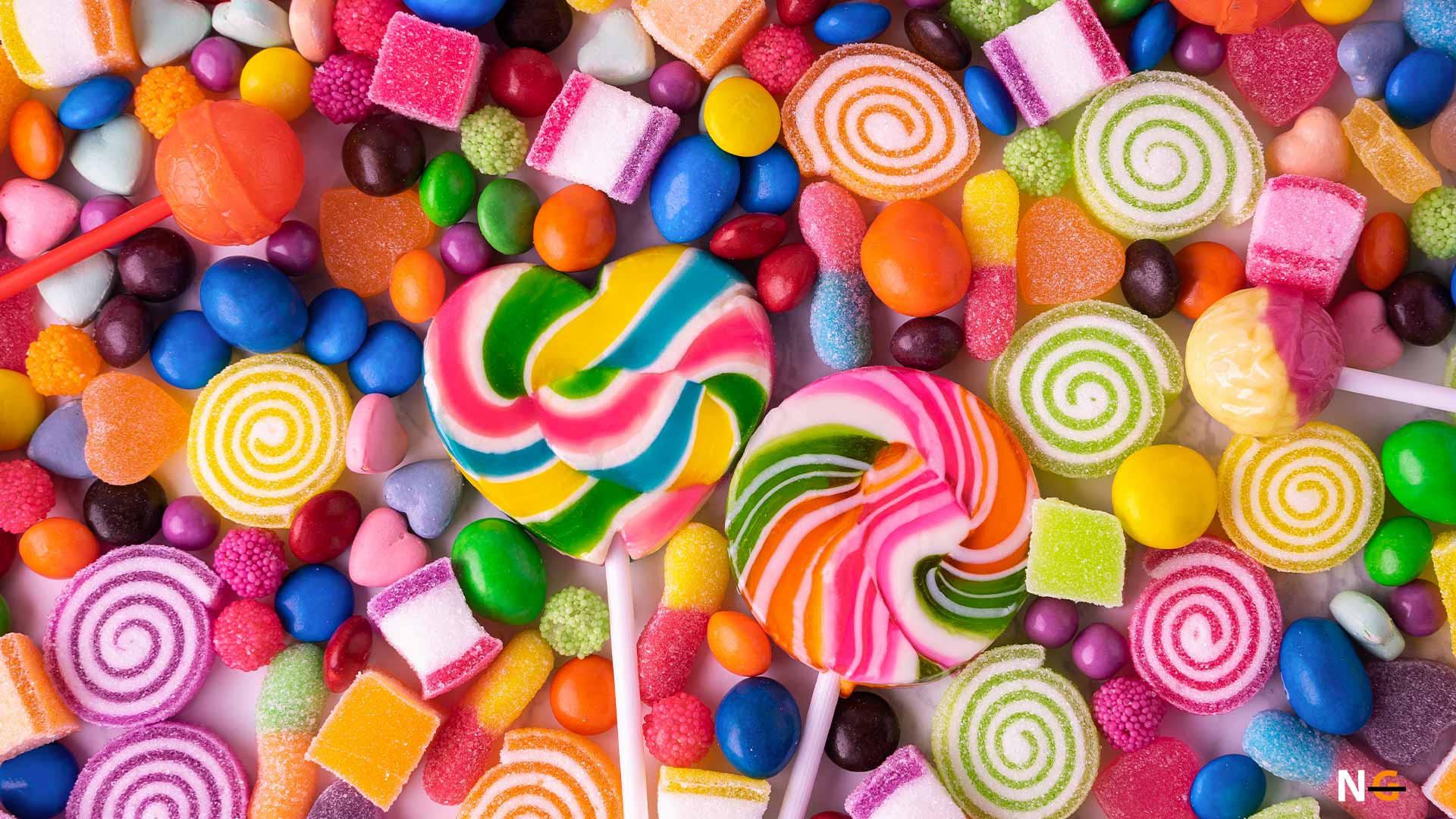 We don't need festivals to eat candies. Be it Christmas, New Year, or a random summer afternoon, candies are always a good choice! But, it is necessary to be careful if you have gluten sensitivity. Candies that contain the following ingredients have chances of not being gluten free –
Cookies
Pretzels
Wafers, etc. 
Most of these items have wheat in them. Hence, it is essential to inspect the candy that you want to consume. Also, look for FDA certification of gluten free labels. 
Other Jolly Rancher Products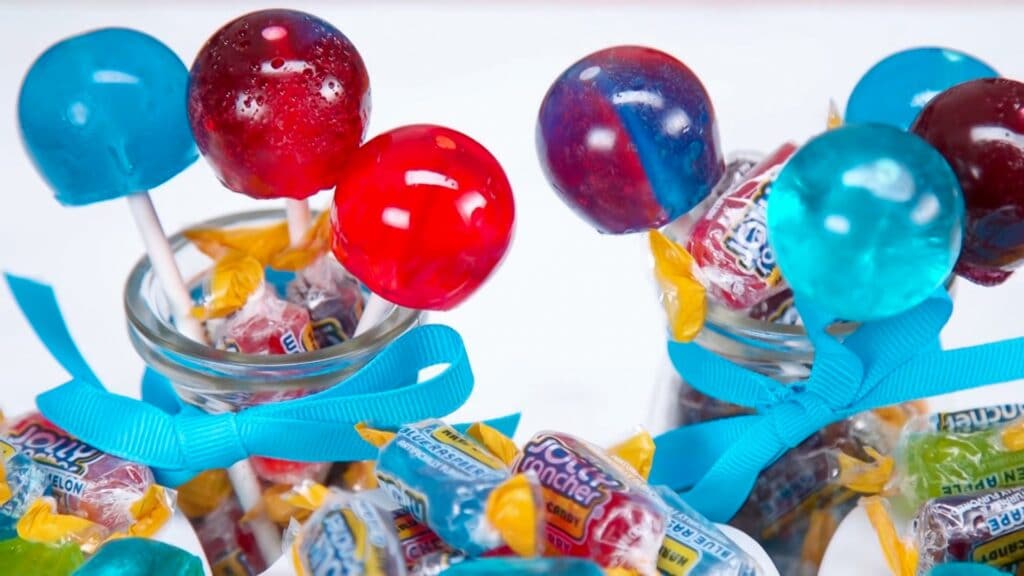 How can we miss mentioning the amazing Jolly Rancher candy treats that we enjoyed so much back in our childhood! Here is a list of the best Jolly Ranchers candy that you may want to try. However, do check the ingredient list once for yourself! 
The list is long. There are many candies that this brand provides. This brand also used to offer sodas in many flavors like green apple, watermelon, blue raspberry, grape, etc. However, these sodas were discontinued in the US. 
You should always check for any gluten grain on the ingredient list. If you are severely allergic to gluten, it might be better for you to avoid these candies. After all, the problem of cross-contamination often can't be avoided, especially if the items are not certified gluten free!
Gluten free Alternatives to Jolly Ranchers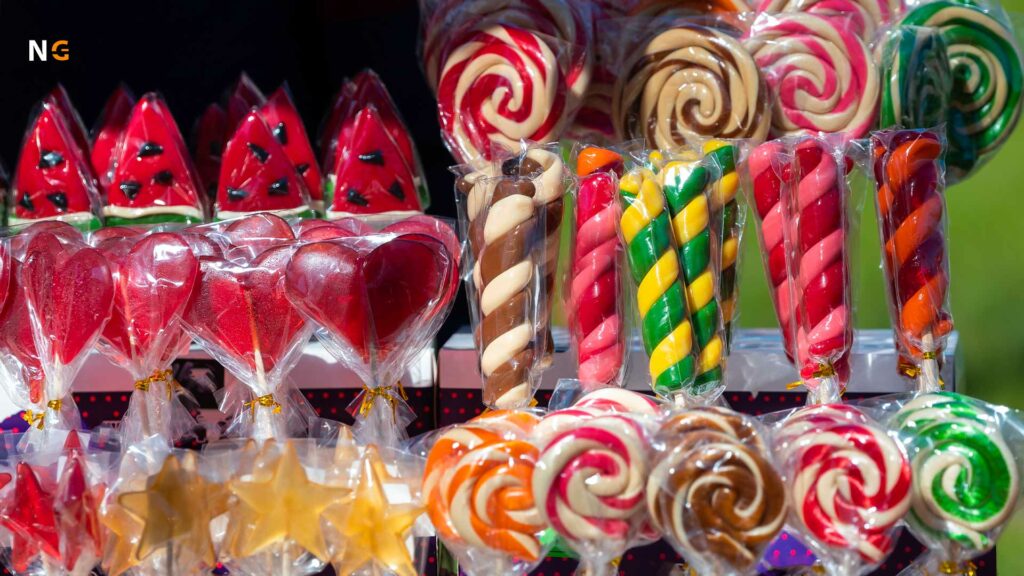 By now, you already know if Jolly Ranchers have gluten or not. But does that mean you can't satisfy your sweet tooth? ABSOLUTELY NOT! Plenty of gluten free alternatives are readily available in the market. For your convenience, we have prepared a brief list for you!
Conclusion
Hopefully, this discussion was helpful enough. And, by now, you know that most products of Jolly Rancher are gluten free. But the products lack any certification. Hence, you should check the ingredient list before buying any. You can also switch to gluten free alternatives that we have enlisted here. 
Gluten sensitivity is a significant issue and should not be taken lightly at all. Some people react more drastically to gluten rich products, and some have mild reactions. Hence, the intensity of the response varies from person to person.
So, what are you waiting for! Satisfy your sweet tooth with some candies, and relive your childhood!