Malibu is one of the world's best-selling coconut flavored Caribbean rum with a smooth, refreshing taste. While everyone enjoys its fresh flavors, people with gluten allergies are skeptical about the drink. The question that keeps lingering in their minds is if Malibu rum is gluten free or not. 
Malibu original and a few Malibu flavors are gluten free. The liquor goes through the distillation process, which eliminates all gluten substances (if any). 
But that's not enough information to make Malibu rum a safe drink for celiacs, which is why I bring you this guide to make you aware if you should have Malibu rum or not. 
I'll also talk about the specific Malibu flavors, which are absolutely gluten free, plus there are some easy, tasty and refreshing Malibu cocktail recipes mentioned at the end of this article, so continue reading to access them. 
Is Malibu Rum Gluten Free? 
Malibu original, Malibu Black, and all Malibu Ready-to-drink (RTDs) cans are gluten free as declared by the makers. These flavors do not have ingredients like wheat or barley. Additionally, Malibu rums undergo a distillation process that gets rid of any gluten substance.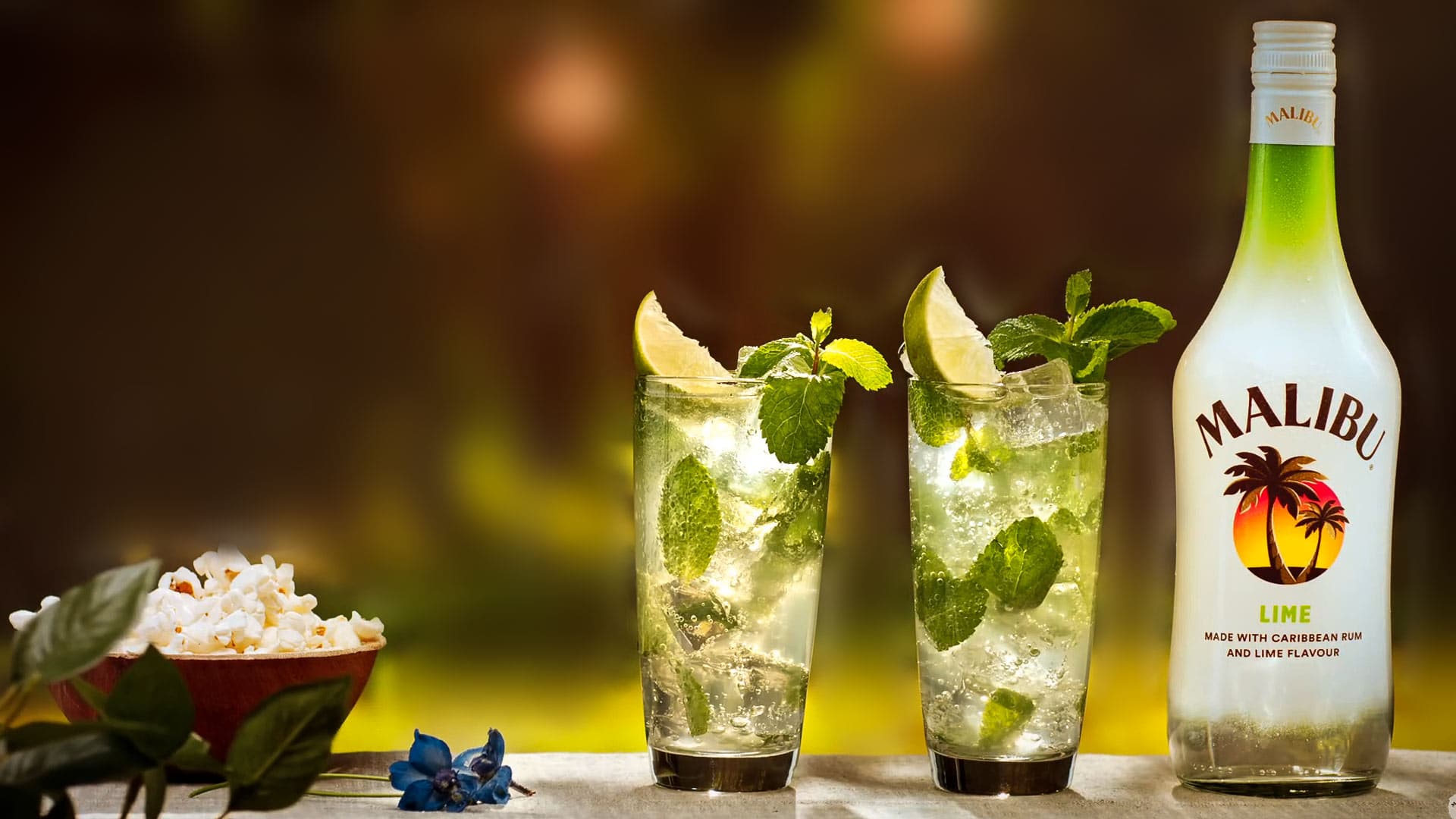 The original Malibu rum is made from distilled molasses or sugarcane, sugar, water, and coconut flavoring. These ingredients aren't derived from gluten substances; hence celiacs can rest assured that they will not get any gluten allergy after consuming it. 
Similarly, the other gluten free flavors by Malibu are also free from any cross-contamination with gluten substances. So next time you see Malibu original or Malibu RTDs, you don't have to turn your head away. 
Also Read:- Is Uncle Ben's Ready Rice Gluten Free?
How Is Malibu Rum Made? What Goes Into Its Ingredients? 
Malibu is made from molasses, which is a byproduct of refined sugarcane. Other ingredients added in the rum are water, sugar, and distilled coconut extract to bring you the real Caribbean taste. 
After the distillation process, the liquor is stored in oak barrels for up to two years to get you the top quality rum. Other Malibu rum flavors are made using the same process, but their flavoring ingredients may vary. 
Malibu's alcohol content is low compared to other rums. Each bottle has 21% ABV, plus the drink has added sugars. The nutritional information of Malibu original per 100ml is- 
Calories- 188
Alcohol- 16.6g
Carbs- 18.1g
Fat- 0g
Saturated fat- 0g
Sugar- 18.1g 
Protein- 0g 
Salt- 0g
Nutritional Information of Popular Malibu Rum Flavors 
Malibu has introduced several amazing rum flavors that are a perfect addition to any party. Here is a list of the most picked flavors that consumers love for their unique taste and flavor.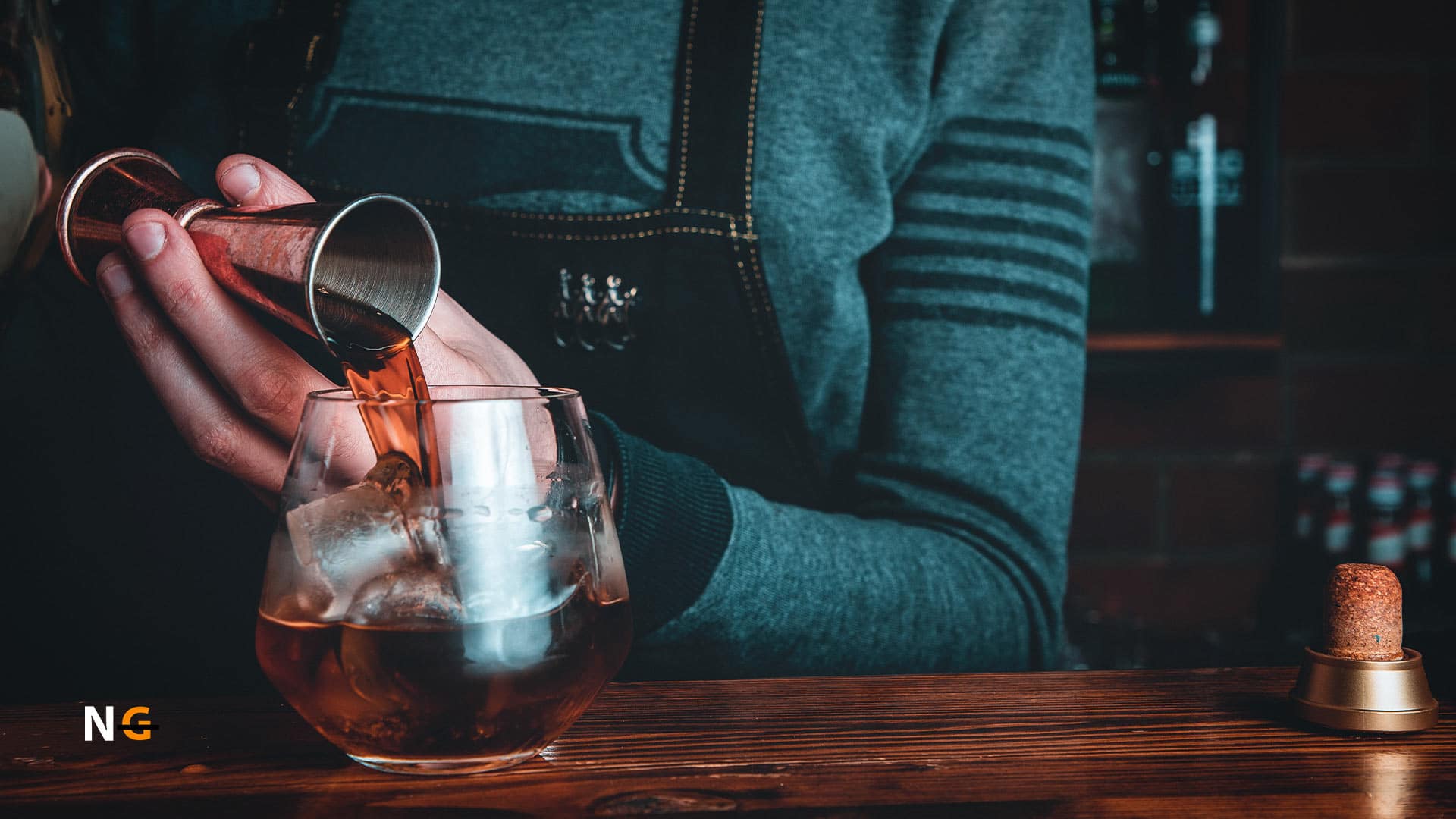 My personal favorite pick is their original coconut rum since I like more plain and authentic tastes. Since I have already stated the nutritional information of the Malibu original above, here I'll talk about the other flavors. 
Malibu Black Ingredients (Gluten Free)
Caribbean rum (distilled molasses/sugarcane)
Water 
Sugar 
Coconut flavor 
Added color (caramel) 
Nutritional Information (35% vol) per 100ml 
Calories- 237 
Alcohol content- 27.6 
Carbs- 10.4g
Fat- 0g
Saturated fat- 0g
Sugar- 10.4g 
Protein- 0g 
Salt- 0g
Malibu Watermelon Ingredients (Not labeled gluten free)
Caribbean rum (distilled molasses/sugarcane)
Water 
Sugar 
Natural flavor 
Citric acid 
Nutritional Information (21% vol) per 100ml 
Calories- 162
Alcohol content- 16.6 
Carbs- 11.4g
Fat- 0g
Saturated fat- 0g
Sugar- 11.4g 
Protein- 0g 
Salt- 0g
Malibu Lime Ingredients (Not labeled gluten free)
Caribbean rum (distilled molasses/sugarcane)
Water 
Sugar 
Natural flavor 
Citric acid 
Sodium citrate (acidity regulator) 
Nutritional Information (21% vol) per 100ml 
Calories- 163 
Alcohol content- 16.5
Carbs- 12g
Fat- 0g
Saturated fat- 0g
Sugar- 12g 
Protein- 0g 
Salt- 0g
Is Rum In General Gluten Free? 
Most rums are made from distilled sugarcane juice or sugarcane molasses, meaning they are gluten free. But sometimes, gluten may get added with added flavorings, spices, and other additives. 
Plus, if the rum is prepared in the same facility that also processes gluten products, it leads to a high chance of cross-contamination. 
Gluten Free Malibu Rum Alternatives: Our Top Picks 
Since not all Malibu rum flavors are gluten free, it'll be great if you could find a few gluten free alternatives that are safe and easily available. After considering factors like availability, safety, taste, and quality, I have found the following rum brands as the best alternative for Malibu.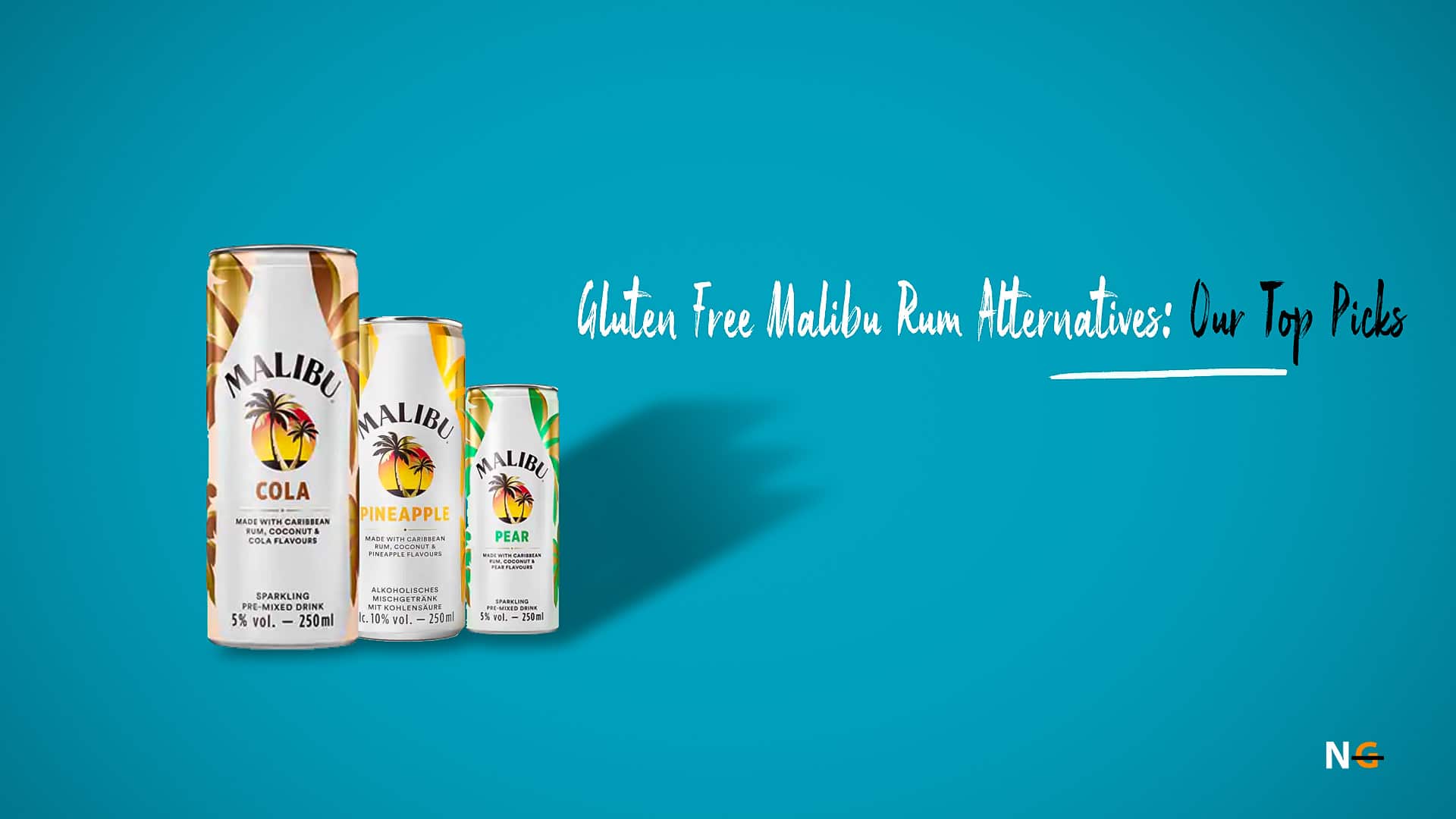 It has notes of coconut, fresh vanilla, and brown sugar. Bacardi is easily available in the market and is entirely gluten free. 
Ingredients 
Essence of coconut 
White rum 
 Bacardi has multiple other gluten free flavors, so options aren't limited. 
This Hawaiian rum brings you a refreshing taste of lime, toasted coconut, and caramelized pineapple. 
Ingredients 
Sugarcane rum 
Toasted coconut 
Young coconut 
Cocoa flavors 
Water is sourced from mount Wai'ale'ale. This is filtered water through volcanic strata. 
Don Q Coco Rum is another best quality rum that's gluten free and brings you the taste of mango, molasses, and pineapple. 
Ingredients 
Real coconut extraction 
Rum 
Captain Morgan is probably one of the popularly consumed rum brands. There are multiple flavors to pick from, and this coconut one has the notes of spiced rum, citrus, and tropical fruit. 
Ingredients 
Vanilla twist 
Coconut 
Pineapple 
Tropical punch 
Long Island Iced tea 
Mai Tai 
Malibu Cocktail Recipes: Easy And Quick Recipes 
1. Malibu Bay Breeze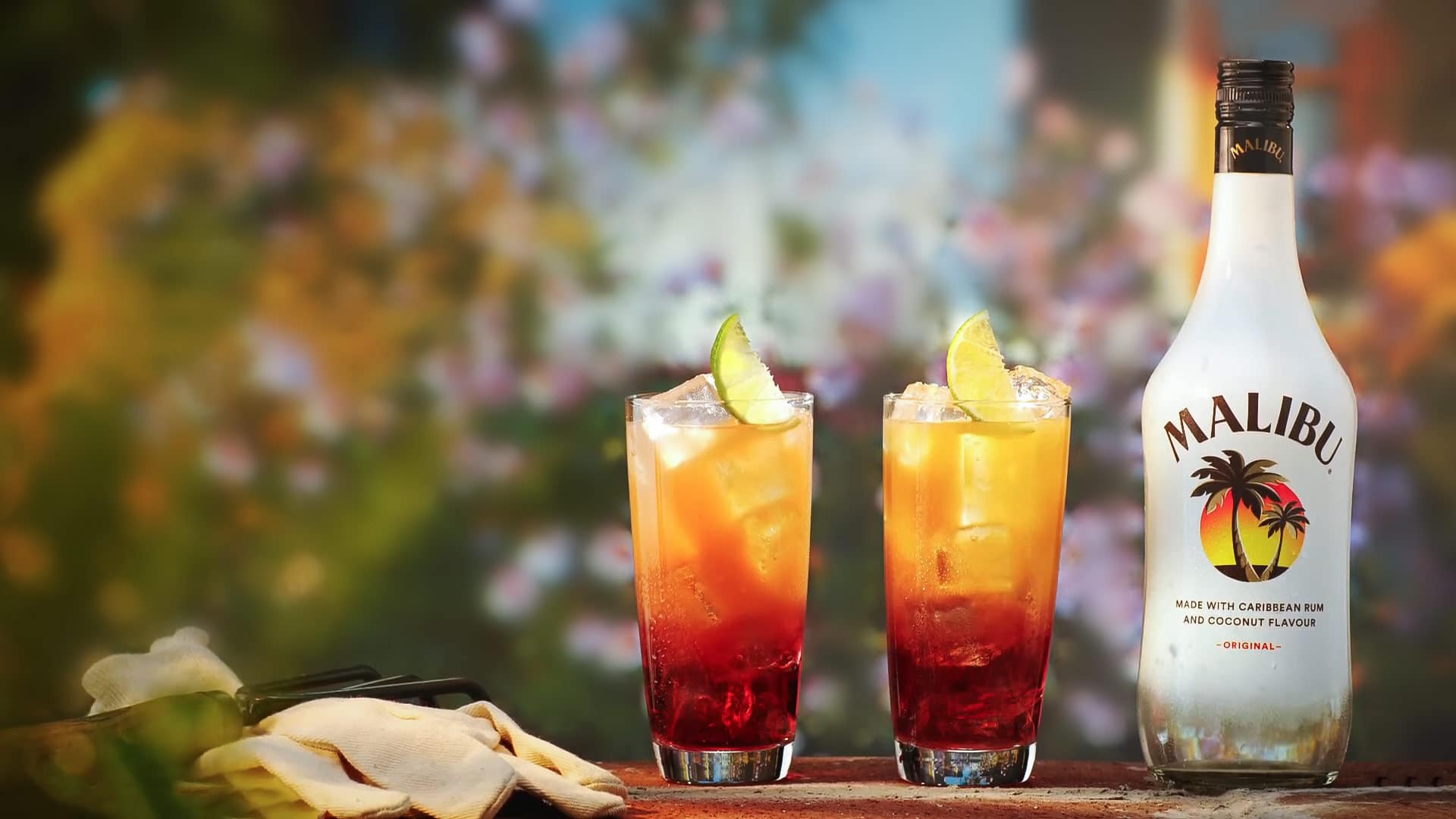 Ingredients 
50ml Malibu Original rum 
50ml pineapple juice 
50ml cranberry juice 
Method 
Simply mix all the liquids into a shaker with ice and pour into a cocktail glass. Your Malibu bay breeze is now ready to enjoy!
2. Malibu Paloma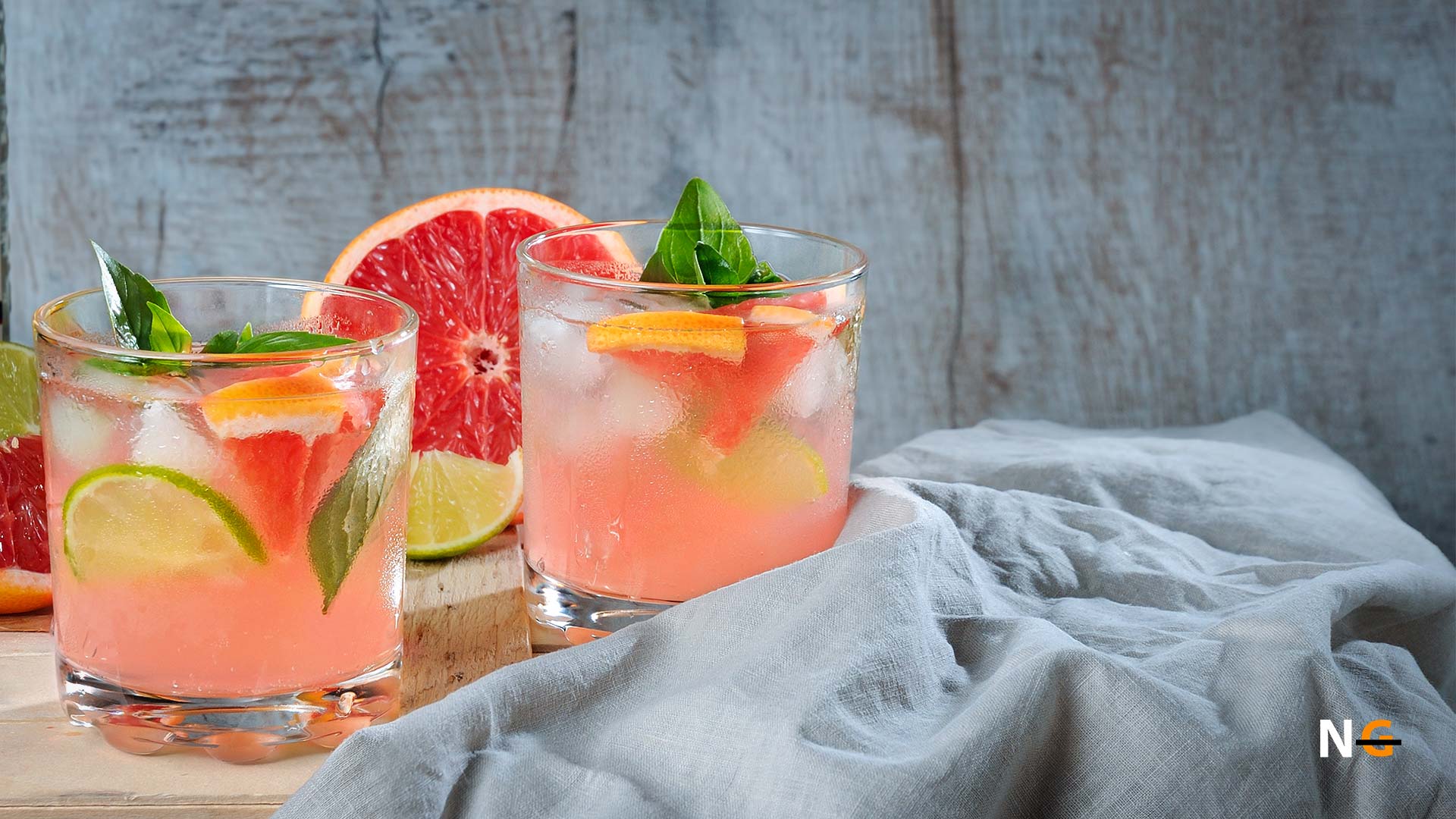 Ingredients 
50ml Malibu original 
25ml grapefruit juice 
15ml lime juice 
100ml soda water 
Method 
Mix all the drinks and pour them into a salt-rimmed cocktail glass; that's it!
2. Malibu Rose Spritz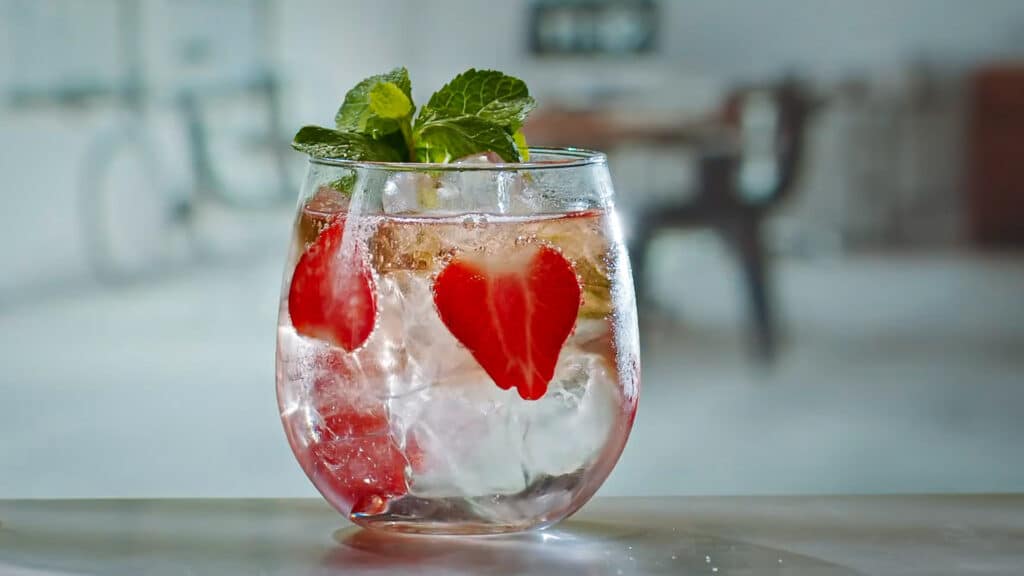 Ingredients 
25ml Malibu original 
15ml fresh strawberry pulp
100ml sparkling rose wine 
Method 
Mix everything into a glass, and your quick Malibu rose spritz is ready.
Conclusion 
Malibu has entirely gluten free rum flavors, which are absolutely safe for celiacs and people with gluten sensitivity. I have mentioned all the gluten free flavors of Malibu that you can include in your no gluten diet. 
Don't skip the Malibu cocktail recipes I mentioned, and impress your friends at your next party!
FAQs 
Is rum safe for celiacs? 
Malibu Black, Malibu Original, and Malibu ready-to-drink cans are safe for celiacs and won't induce any gluten allergy.  
What is Malibu rum made of? 
Common ingredients in each Malibu rum flavor are- Caribbean rum (distilled molasses), water, and sugar. They add flavorings and a few other ingredients in different flavors. 
Are all Malibu rum flavors gluten free? 
No, all Malibu rum flavors aren't gluten free.