Marshmallow fluff is a creamy, fluffy topping that tastes similar to marshmallow melts. Drooling over this creamy soft fluff isn't surprising, but if you are a celiac, you might feel the need to restrict yourself before tasting any food. Will it be applicable for marshmallow fluff too? Is marshmallow fluff gluten free? 
Marshmallow fluff is generally gluten free with very few ingredients, but you must check the ingredient list while buying it from any brand. 
Knowing if the marshmallow fluff you are having is gluten free or not is essential. I have listed down all the key points you need to know about marshmallow fluff and its gluten content. So continue reading to find out the answers. 
Is Marshmallow Fluff Gluten Free? What Ingredients Are There In It? 
Marshmallow fluff is gluten free or not entirely depends on the makers. One of the key ingredients in marshmallow fluff was wheat which adds gluten to the product. 
But due to the increasing awareness about gluten sensitivity among people, manufacturers have started replacing wheat starch with gluten starch. Since wheat is the sole ingredient causing allergic reactions in people, companies now prefer using cornstarch. 
But to be safe, always check the ingredient list of the product to ensure there is no wheat or barley in the marshmallow. Common ingredients I have noticed in most gluten free marshmallow fluffs are- corn syrup, sugar syrup, egg white, cornstarch, and added flavors. 
But if you find ingredients like- wheat starch, wheat flour, malt, Triticum spelta, Secale cereale, Triticum Vulgare, hydrolyzed wheat protein, Hordeum Vulgare; you better put the packet down.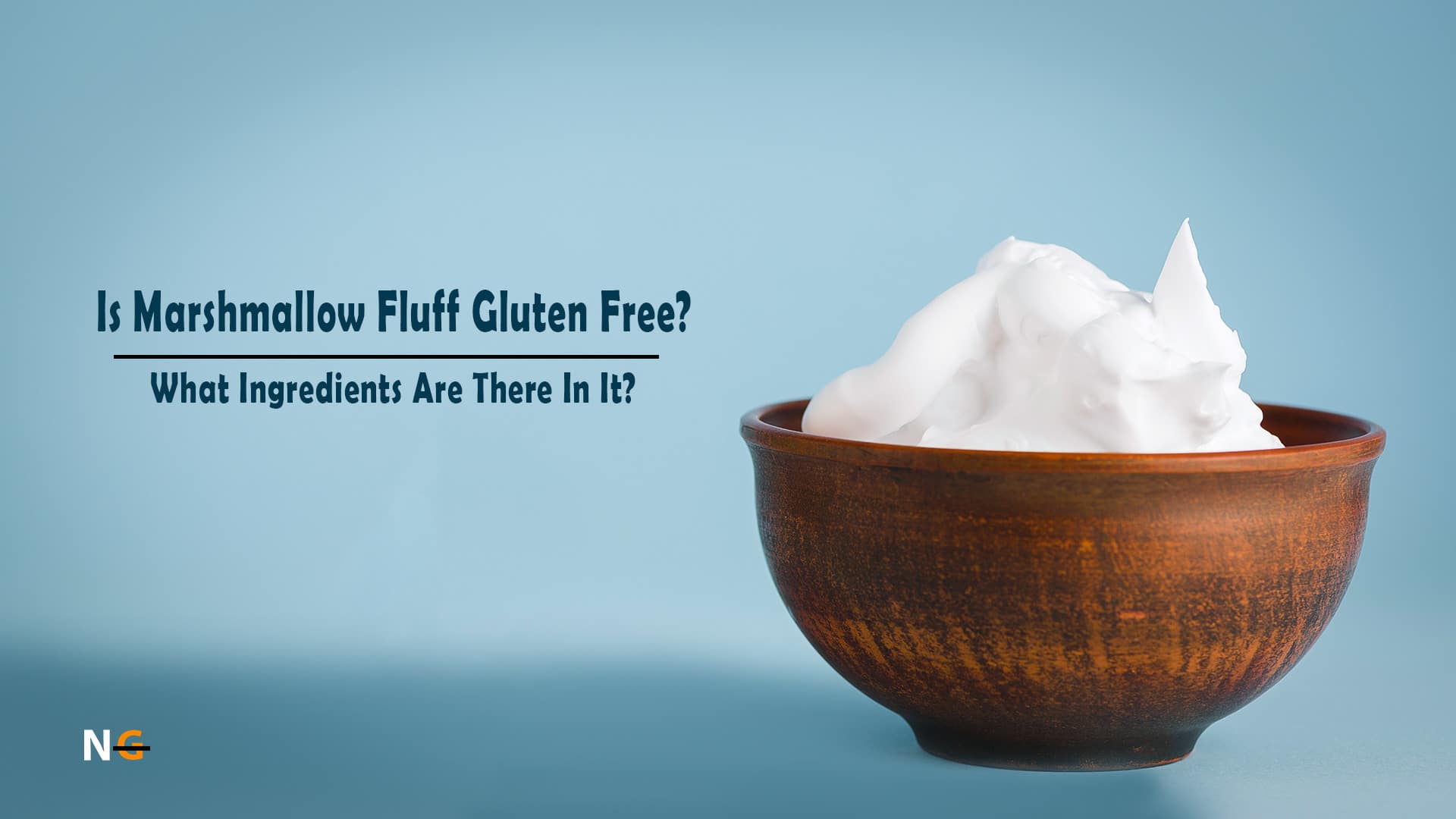 But if there are ingredients like- artificial flavor, natural color/flavor, modified food starch, vegetable protein, hydrolyzed protein, dextran, and maltodextrin, it becomes difficult to identify the gluten status. 
Such ingredients may or may not be derived from gluten, so you have to check the producer's website to see whether they are subtracted from wheat or barley.  
These are gluten ingredients that can make you sick. I would suggest you see the gluten free labeling on the packaging for better assurance that the marshmallow fluff you picked is gluten free. 
A gluten free label means the product has passed through a gluten free test and adheres to the Food and Drug Administration guidelines. 
Related Post:- Is Strongbow Gluten Free?
How Is Marshmallow Fluff Made? 
Making marshmallow fluff is quite easy. All you need are some beaten eggs, sugar, golden  (you can add any other flavors). Marshmallow fluff, also known as marshmallow creme, is a light, airy topping to add to your cold coffees, bread, or even sandwiches. 
The sweet fluff is made using the above mentioned ingredients. Here is how to prepare the topping. 
Take a double boiler and combine all the mixture using an electric hand whisk.
 The mixture should be thick and opaque. It'll take you around ten minutes. 
After ten minutes, transfer the mixture into an electric stand mixer and keep whisking until it becomes very stiff and thick. Your marshmallow fluff should be ready. 
Is Marshmallow Fluff Vegan?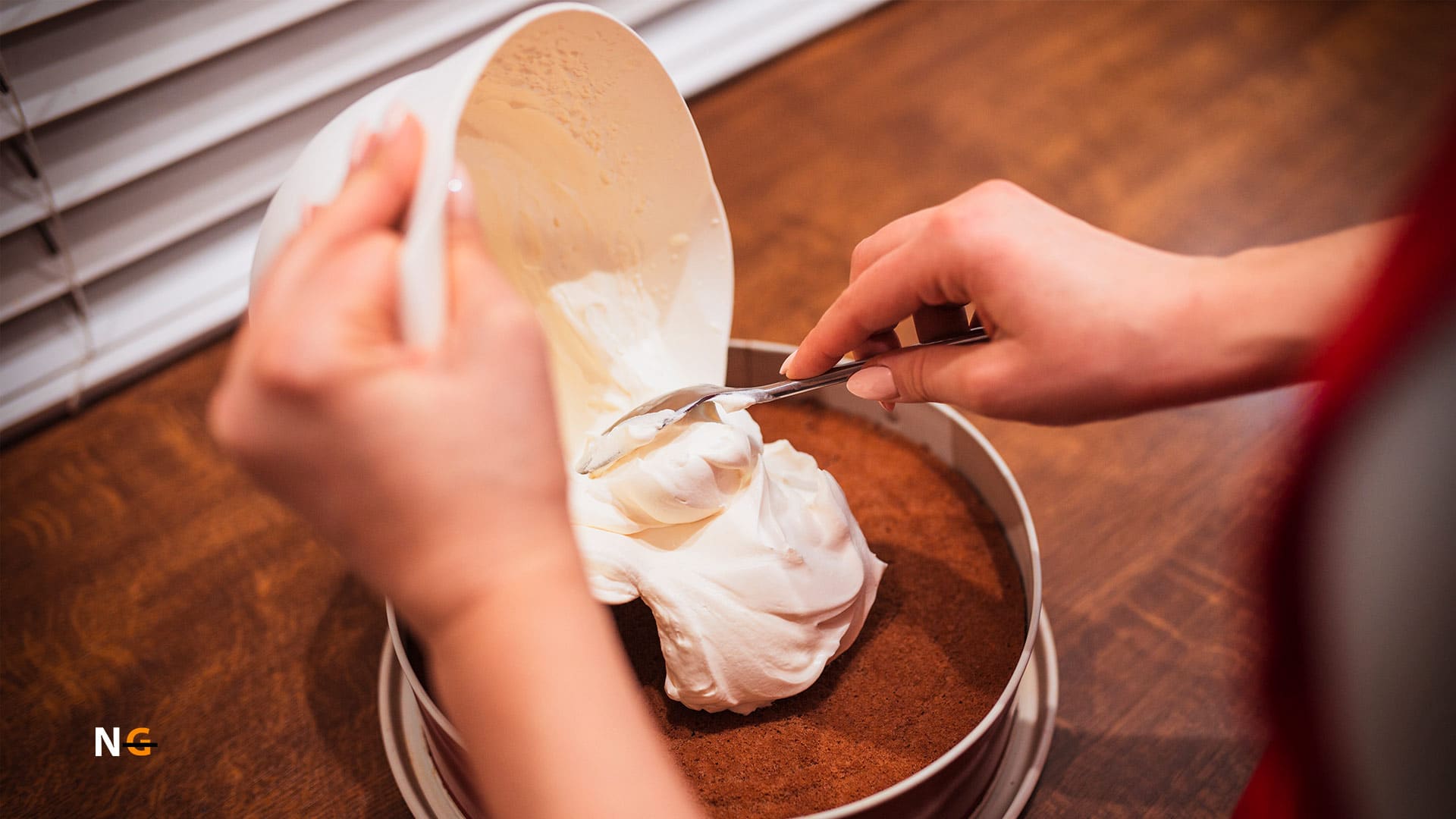 Marshmallow fluff isn't vegan since the egg is one of the key ingredients in it. People on plant based or vegan diets stay away from animal products, so marshmallow fluff won't fit into their diet. Some marshmallow brands also use gelatin which again makes it non-vegan. 
Best Gluten Free Marshmallow Fluff Brands You Can't Miss
Too busy to prepare gluten free marshmallow fluffs at home? Not an issue. I got you covered with these gluten free marshmallow brands, which will fit right in your no gluten diet.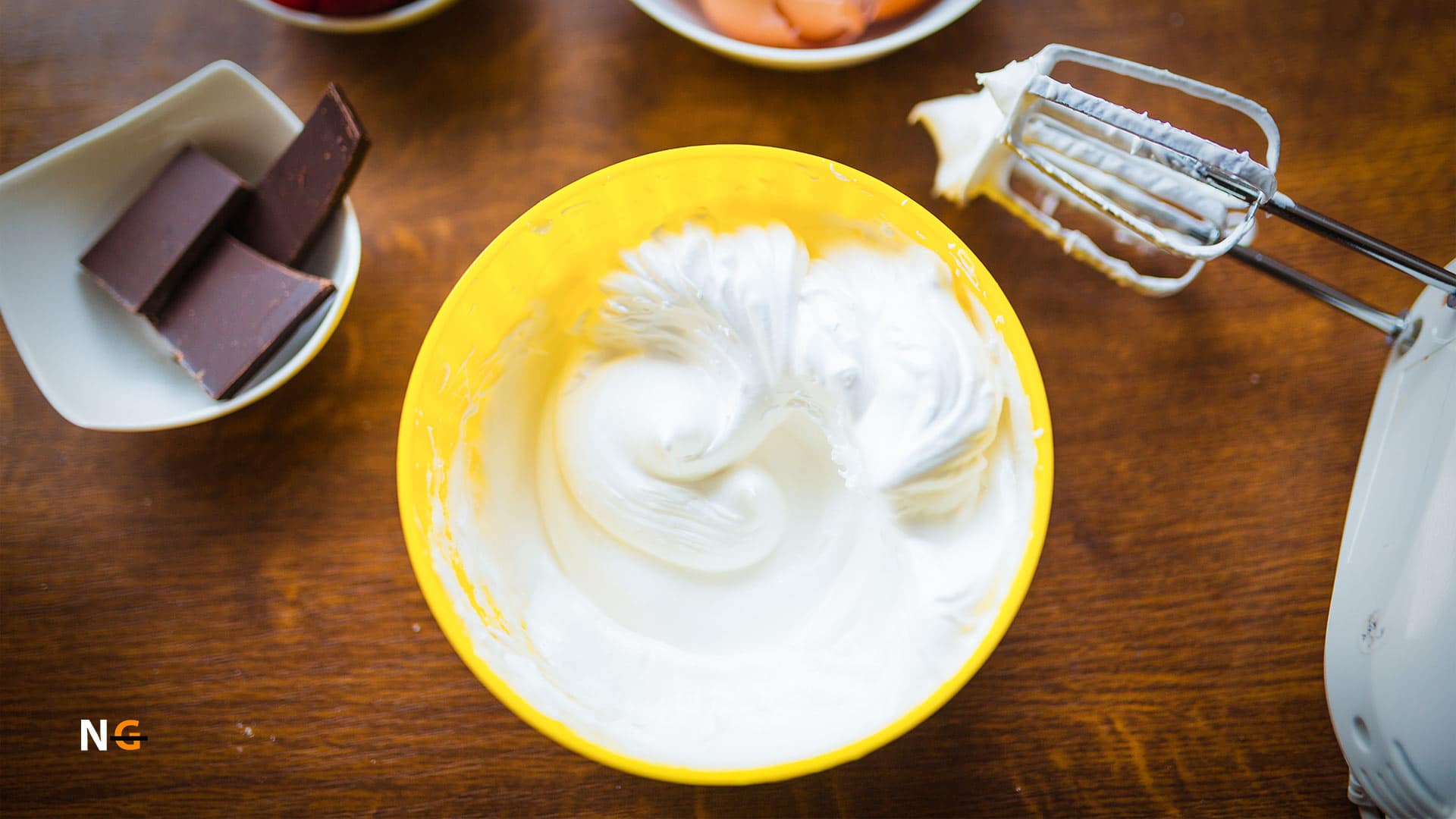 American Fluff Makers Strawberry Marshmallow Fluffs & Mower Marshmallow Fluff
American Fluff Makers is an international brand making multiple marshmallow fluff flavors. The two of its gluten free varieties are the strawberry and mower. Let's check the ingredient list of each flavor.
Strawberry Marshmallow Fluff Ingredients 
Sugar 
Corn syrup 
Egg whites 
Artificial and natural flavors 
Red 40 
Mower Marshmallow Fluff Ingredients 
Eggs whites 
Corn syrup 
Sugar 
Vanilla 
The gluten free nation marshmallow fluff is one of the finest creamy marshmallow cremes that's been around for 75 years. 
Ingredients 
Sugar 
Corn syrup 
Egg white 
Vanilla 
The light, sweet and fluffy texture makes Jet Puffed one of the best selling marshmallow fluffs on the market. 
Ingredients 
Contains less than 2% 
Cream of tartar 
Dried egg whites 
Xanthan gum 
Artificial and natural flavor 
Recipes With Marshmallow Fluff: Ready To Cook Something Delicious? 
You must have eaten marshmallow fluff as toppings or spread but have you ever tried other recipes with it? If not, now is the time. Here are some finger licking recipes that I love the most, and I'm sure you'll love them too. 
1. Chocolate Marshmallow Cutouts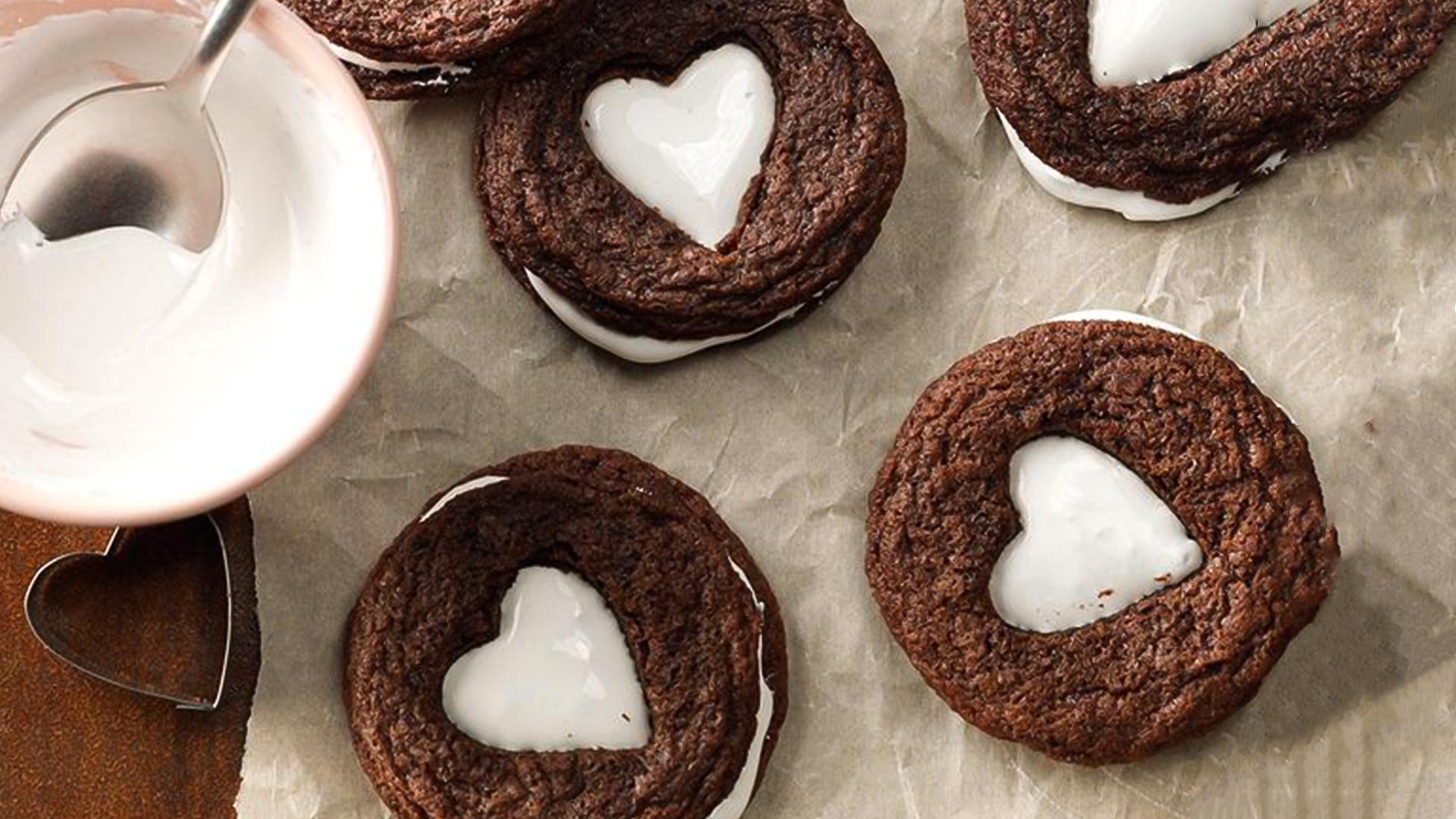 Ingredients 
1 jar marshmallow fluff/ creme 
1 ¼ cups butter (softened) 
2 eggs 
2 cups sugar 
2 cups all purpose flour 
2 tsp baking soda 
½ tsp salt 
¾ cup baking cocoa 
2 tsp vanilla extract 
Method 
Step 1 
In a bowl, mix sugar and butter for about 5 to 7 minutes until creamy and smooth. In the same bowl, beat in the eggs and vanilla extract. Take a separate bowl, mix cocoa, salt, and baking soda, and mix this with the butter mixture. Keep covered and refrigerated for one hour. 
Step 2 
Preheat the oven to 350°F. Take out the dough from the refrigerator and form small balls. Line a baking tray with a baking sheet and place the balls, keeping 2-inch gaps between. Bake the cookies for 6-8 minutes until they are nicely set. 
Step 3 
Using a heart shaped cookie cutter make a hole at the center of all the cookies. Spread marshmallow fluff on the bottom side of the cookies and cover with another cookie. Let the cookies rest for a while, and they are ready to enjoy!
2. Chocolate Hazelnut Caramel Pie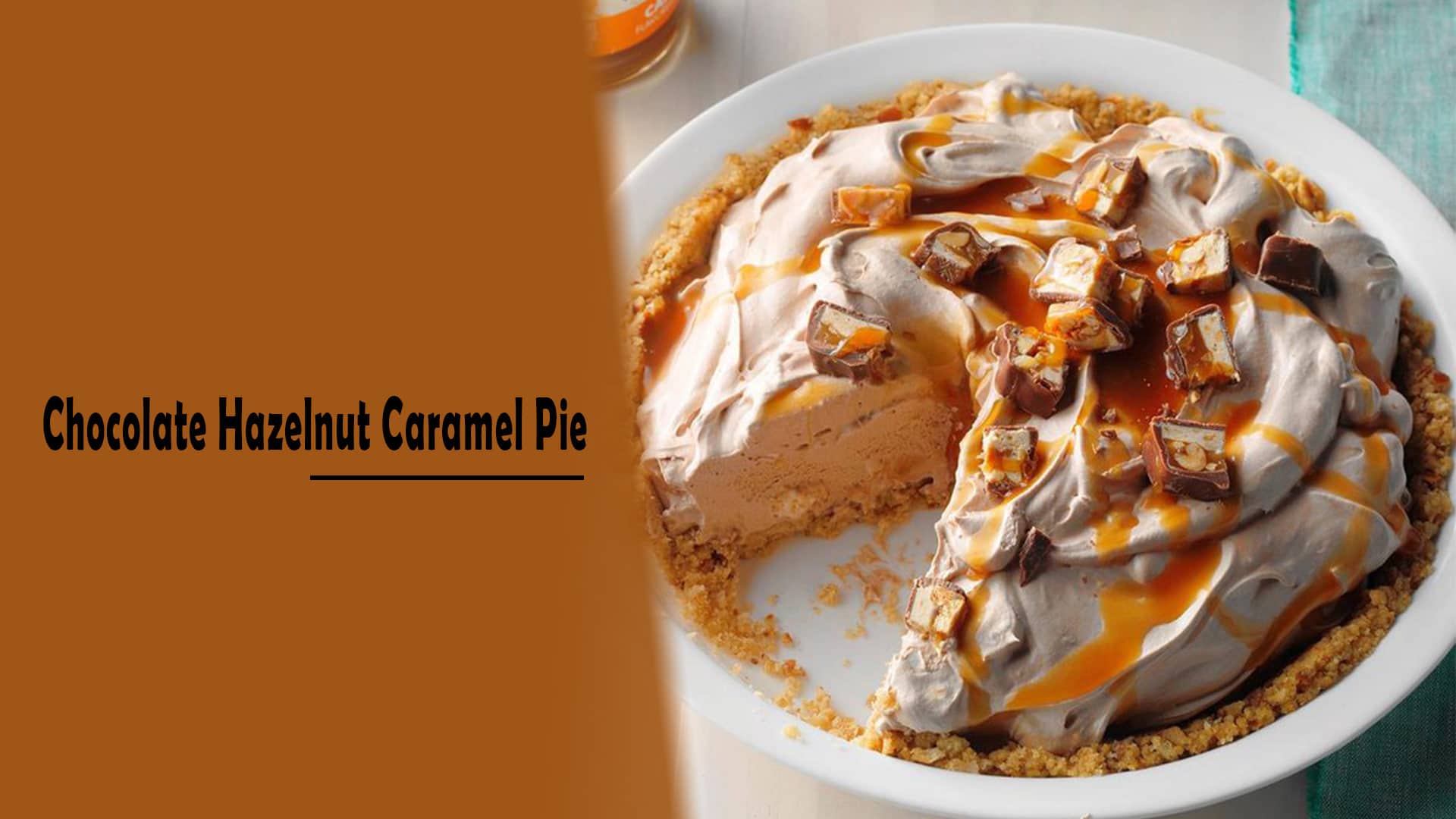 Ingredients 
1 jar marshmallow creme 
1 ½ cup chocolate caramel pretzel pieces 
1 package softened cream cheese 
12 shortbread cookies 
½ cup Nutella 
¼ cup sugar 
1 carton of frozen whipped topping (thawed) 
6 tbsp butter (melted) 
1 cup miniature marshmallows 
1 snicker candy bar (chopped) 
Method 
Step 1 
In a food processor, finely crumble the pretzel pieces and cookies. Now add melted butter and sugar and pulse again until smooth. Slightly press the mixture into a pie plate and drizzle three tbsp caramel topping. Keep the plate in the freezer. 
Step 2 
Let's make the filling by beating together Nutella, cream cheese, and marshmallow fluff. Add the marshmallow fluff gradually and not at once. Fold in the miniature marshmallows and whipped topping. Spread this cream mixture over the pie base and refrigerate again for almost 3 hours. 
Step 3 
Garnish with the remaining caramel topping and crushed candy!
Final Words 
Marshmallow fluff is gluten free if you make it using cornstarch instead of wheat starch. While getting packaged marshmallow fluff, make sure to check the ingredient label and check if it is free of gluten or not. 
Don't forget to try the lip smacking marshmallow fluff recipes I mentioned, and thank me later!
FAQs 
What is marshmallow fluff? 
Marshmallow fluff is a thick creamy topping made using eggs, cornstarch, sugar syrup, corn syrup, and added flavors. 
Are marshmallow fluffs entirely gluten free? 
Marshmallow fluffs made without wheat starch are entirely gluten free. To pick the right product, look for cornstarch instead of wheat starch in the ingredient list. 
What are the ingredients in marshmallow fluff? 
The basic ingredients in marshmallow fluff are- cornstarch, corn syrup, sugar syrup, eggs, and added flavors. 
I have celiac disease. Can I have marshmallow fluff? 
You can have marshmallow fluff that's made from corn syrup and cornstarch. Don't eat if the ingredient list says it has wheat (in any form).