Is gluten allergy stopping you from eating at the famous restaurant chain Taco Bell? Not any more. Taco Bell has a gluten free menu specially designed for people like you and me who have to be picky about food. 
The Taco Bell gluten free menu has a lot of dishes that have no harmful ingredients, and celiacs can consume them without experiencing any gluten side effects. They make all gluten free dishes in separate utensils to keep things clean. 
You might want to know more about the Taco Bell gluten free menu, what's in there, and the ingredients they use. In this article, I have covered everything about Taco Bell and its gluten free menu, so let's begin. 
Taco Bell Gluten-Free Menu: Top Food Items Celiacs Can Try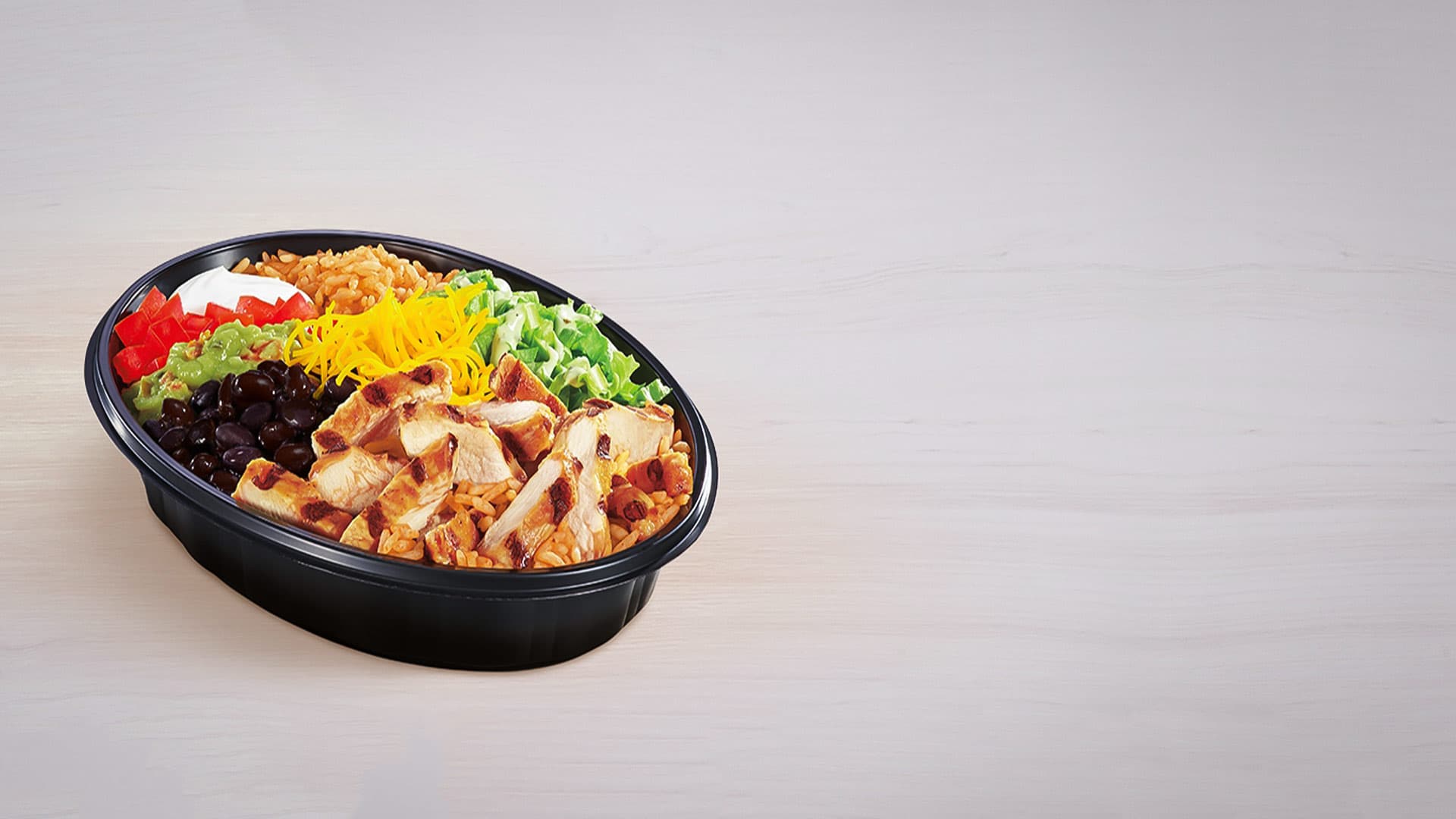 Gluten intolerant people often have to limit themselves to particular dishes. The risk of wheat and cross-contamination always prevails, stopping us from relishing our meals at favorite eateries. 
But there is a separate menu at Taco Bell especially curated for celiacs and gluten sensitive people so that you don't have to think twice before stepping into their food joints. 
Here is a detailed look at the Taco Bell gluten free menu that's safe for celiacs- 
This wholesome bowl has seasoned rice, chicken, cheese, avocado ranch sauce, tomatoes, guacamole, reduced fat sour cream, lettuce, and black beans. 
This delicious bowl includes seasoned rice and black beans. You can customize your black bean rice bowl with your choice of add-ons and sauces. 
This vegan patty is made with potatoes, vegetable oil (canola, sunflower, soybean, cottonseed, or corn), salt, and dextrose. The simple yet delicious patty is sure to make you drool. 
The Taco Bell crunchy gluten free taco has fresh iceberg lettuce, seasoned beef, corn taco shells, and some aromatic spices. It's the best snack to grab on the go. 
Taste the heavenly combo of cheese, lettuce, and seasoned beef wrapped in a nacho cheese shell in the Doritos Locos Tacos. 
Here is the list of gluten free items you can order at Taco Bell. But apart from these, there are more options you may try at Taco Bell. Taco Bell discloses the allergen information of every dish and the ingredients used. 
Before ordering your food, I would recommend you to go through the allergen information along with the ingredient list. You can check the complete information here. 
Taco Bell Gluten Free Add Ons and Sauces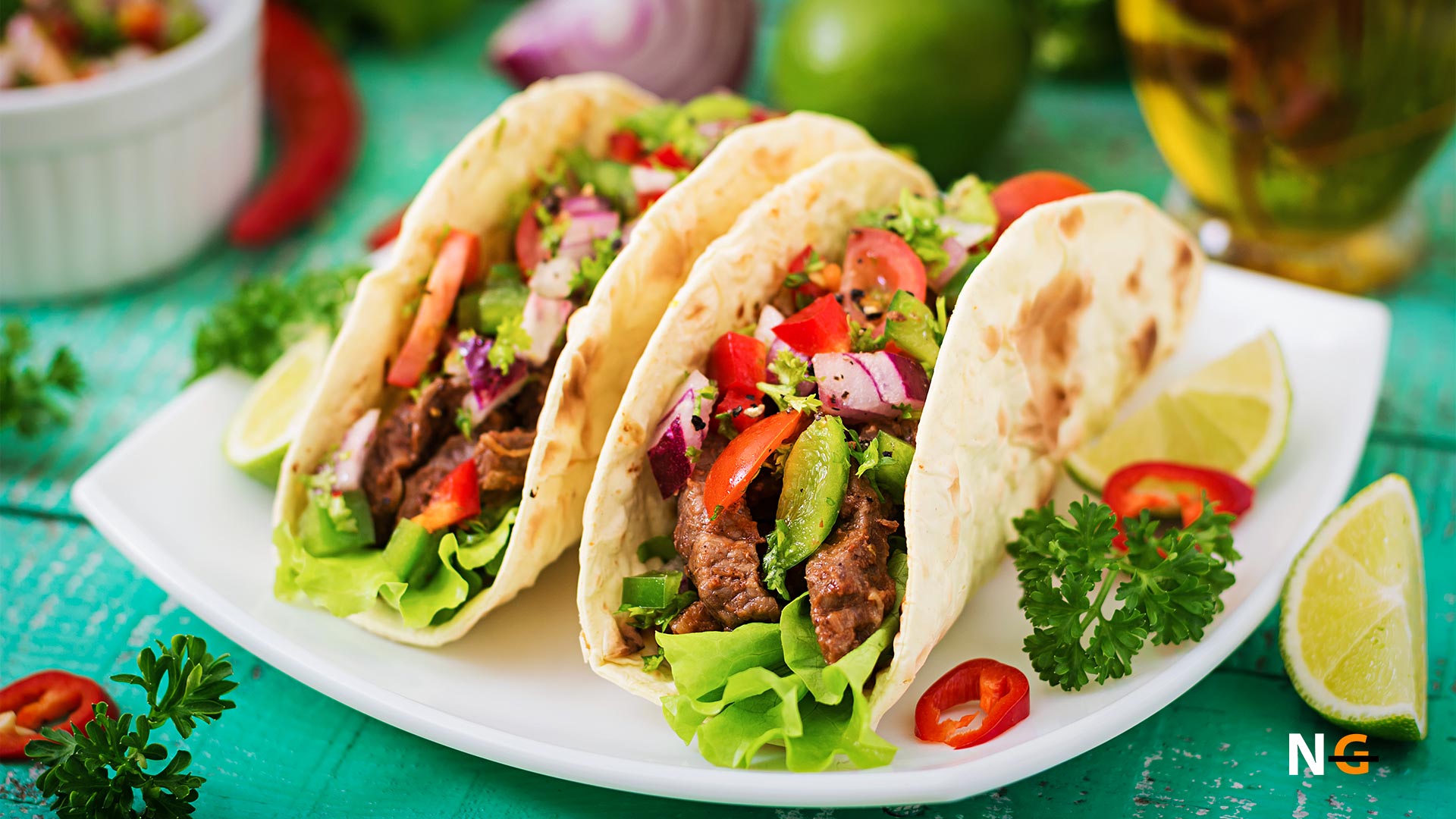 You can make your rice bowl or tacos more interesting by opting for the amazing add-ons and sauces. Here is the complete list of gluten free add ons and sauces you get to choose from-
Add ons  
Onions 
Beans 
Balck beans 
Jalapeno peppers 
Potatoes  
Seasoned beef 
Three cheese blends 
Seasoned fries  
Beans  
Cheese  
Chickens  
Lettuce  
Steak 
Tomatoes 
Sauces: 
Creamy  
Jalapeno sauce 
Green sauce 
Chipotle sauce 
Red sauce 
Nacho cheese 
Spicy ranch, 
White hot ranch sauce 
Avocado ranch sauce 
Reduced fat sour cream 
Spicy ranch 
Guacamole  
Nacho cheese sauce
Foods You Should Avoid Eating at Taco Bell 
While Taco Bell has some great options, there are a few items that are just not good for your health. Such dishes might please your taste buds, but they won't please your health. So to keep your calorie intake and gut health in check, it's better to avoid the items mentioned below- 
1. XXL Grilled Stuffed Burrito 
The XXL Grilled Stuffed Burrito contains almost 870 calories per serving, and half of it comes from unhealthy fat. Again this is very high in sodium with a lot of seasoned beef, rice, and other spices. 
2. Fiesta Taco Salad 
You might think how a salad can be unhealthy, but don't let that word fool you. This, too, has almost 760 calories with a lot of fatty ingredients like cheese, sour cream, bacon, seasoned beef, and the like. 
3. Beefy 5 Layer Burrito 
If you don't want to stuff your belly with a glob of saturated fat, then it's best to avoid the Beefy 5 Layer Burrito. A single serving of it gives you 500 calories with very high sodium content. 
4. Double Decker Taco 
Double Decker Taco is filled with unhealthy fat, lots of carbs, and sodium. Plus, the iceberg lettuce in the taco has low nutritional value compared to other lettuce. You are doing no good to your health by consuming this 320 calorie taco with lots of unnecessary fats.  
5. Cinnabon Delight 
A single Cinnabon Delight has 59 grams of sugar and 53 grams of unhealthy fat, which is more than enough to sway you away from your fitness goals. 
6. The Grand Scrambler Breakfast Burrito 
The breakfast burrito might sound like a great option to start your day with a delicious meal but let me stop you here. The bacon, steak, and sausage contain almost 4260mg of sodium. You can imagine what so much sodium can do to your body. 
7. Cheesy Gordita Crunch 
This dish is again loaded with calories, sodium, and unhealthy fat. It has ingredients like seasoned beef, which is a Taco Bell signature ingredient, fatty ranch sauce, and iceberg lettuce, which is simply water with no other nutrients. 
These are some of my recommendations to avoid ordering at Taco Bell. But there are a lot of other food items on the menu that are really not good for your health. Having them once in a while may be fine, but don't make stopping at Taco Bell an everyday habit. 
Related Posts:- Is Eggnog Gluten Free?
Tips & Tricks for Ordering Gluten-Free at Taco Bell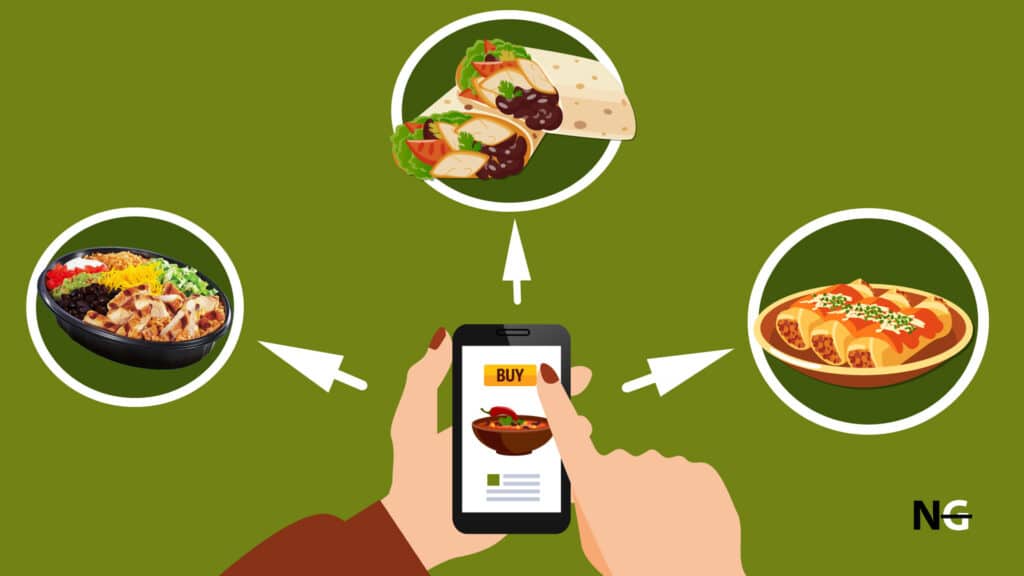 I have already mentioned the gluten free Taco Bell Menu in the Taco Bell Gluten-Free Menu section. But in addition to these, there are other items too which are gluten free. The best tip to order gluten free food at Taco Bell is to check their allergen info. 
Not only gluten, but Taco Bell gives a disclaimer to all allergens like- eggs, fish, milk, msg, soy, peanuts, shellfish, wheat, and peanuts. To know the allergen info of any dish, go to the nutritional information section, and you can see the allergen information table there. 
Conclusion 
The gluten free Taco Bell menu has quite a few choices. These dishes are absolutely delicious and are safe for celiacs to consume. But you must know that the Taco Bell food menu is high on calories, including the gluten free menu; hence it's best as an occasional treat. 
FAQs
Q: Are Taco Bell Nachos Gluten Free? 
A: Yes, Taco Bell nachos are gluten free. These are made from corn flour instead of regular wheat flour. 
Q: Are all Taco Bell dishes gluten free? 
A: No, all Taco Bell dishes aren't gluten free. Taco Bell has a separate menu for those with celiac disease or gluten allergy. 
Q: Is sour cream gluten free? 
A: Yes, the sour cream used in Taco Bell gluten free menu is free of gluten, so you can have it worry free.