Eggnog is a dairy based beverage also known as milk punch or egg milk punch. It's a common drink at festivals and family gatherings. While others may enjoy eggnog worry free, gluten sensitive people always get skeptical and think if it's gluten free or not. 
So is eggnog gluten free? Eggnog is gluten free, so all gluten sensitive people can enjoy the drink without worrying about getting gluten allergies. 
Living with gluten allergies is a big pain. It constantly requires you to check the gluten status of everything. The same is true for eggnog. While the drink does not require any gluten ingredient, the dangers of cross contamination raise serious concerns. 
In this guide, I'll make you aware of eggnog, its whole ingredient list, and if it has any chances of getting contaminated with gluten. So let's roll. 
Is Eggnog Gluten Free? 
Yes, eggnog is gluten free. This alcoholic egg milk beverage is made with egg, milk, nutmeg, cinnamon, and vanilla. These ingredients are neither derived from gluten grains nor any gluten additives added to them. So they are absolutely safe even for celiacs.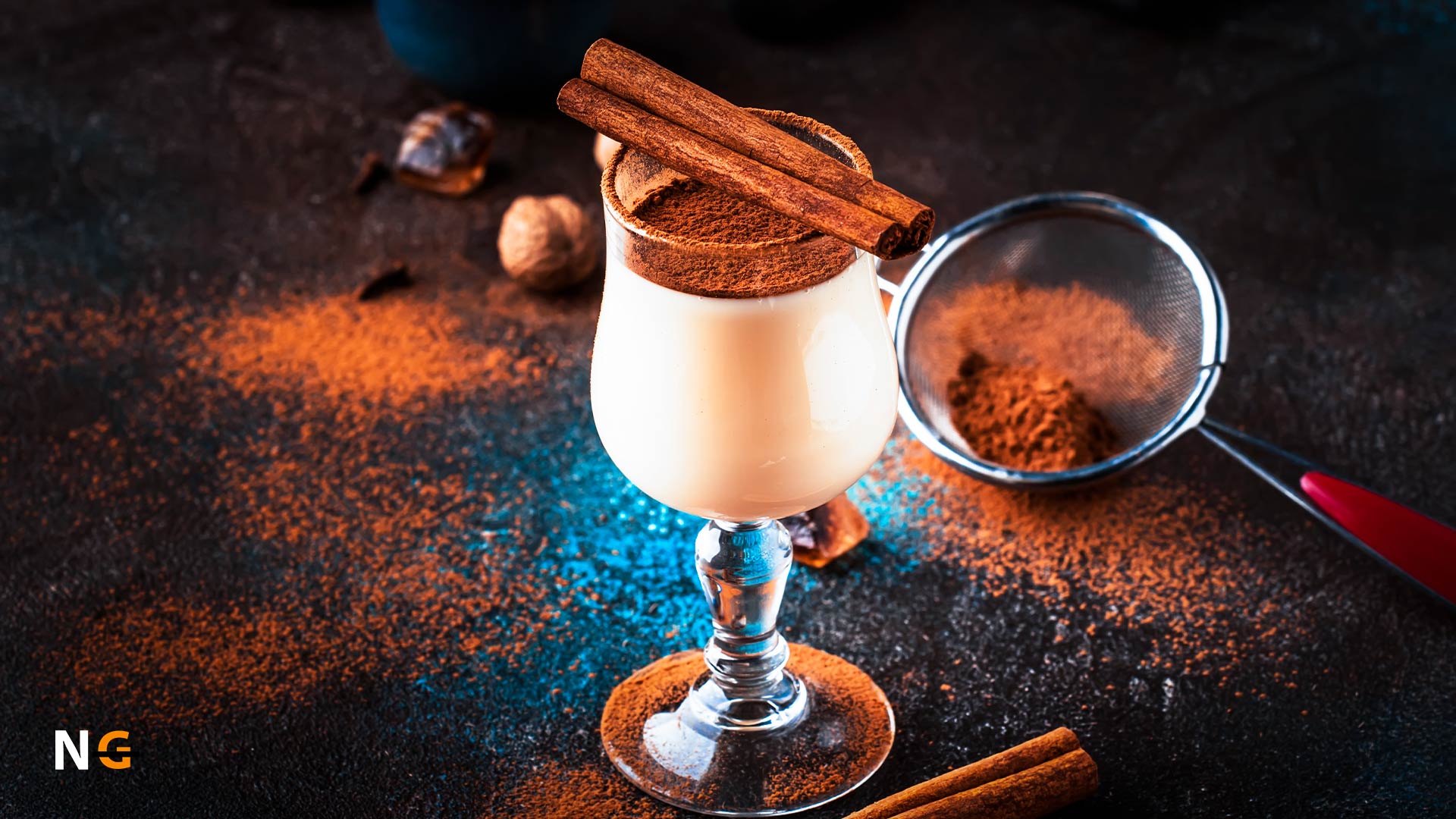 Wheat, rye, barley, or anything made from these ingredients has gluten. Any food or drink made out of these is not safe for gluten sensitivity or celiacs. If you consume it, it may lead to serious health issues like diarrhea, bloating, headache, appetite loss, malnutrition, intestinal damage, etc. 
But with the original eggnog recipe, there is no such risk. But if you have eggnog at a restaurant or someone's home, you have to be a little more careful. Restaurants or other' kitchens may make eggnog with shared utensils, which induces the risk of cross contamination. 
These may have traces of gluten making eggnog unsafe for you. Therefore, if you are ordering eggnog at outside eateries, make sure to confirm if they use separate utensils or not. 
Related Posts:- Is Kraft Parmesan Cheese Gluten Free?
What Is Eggnog? How Is It Made?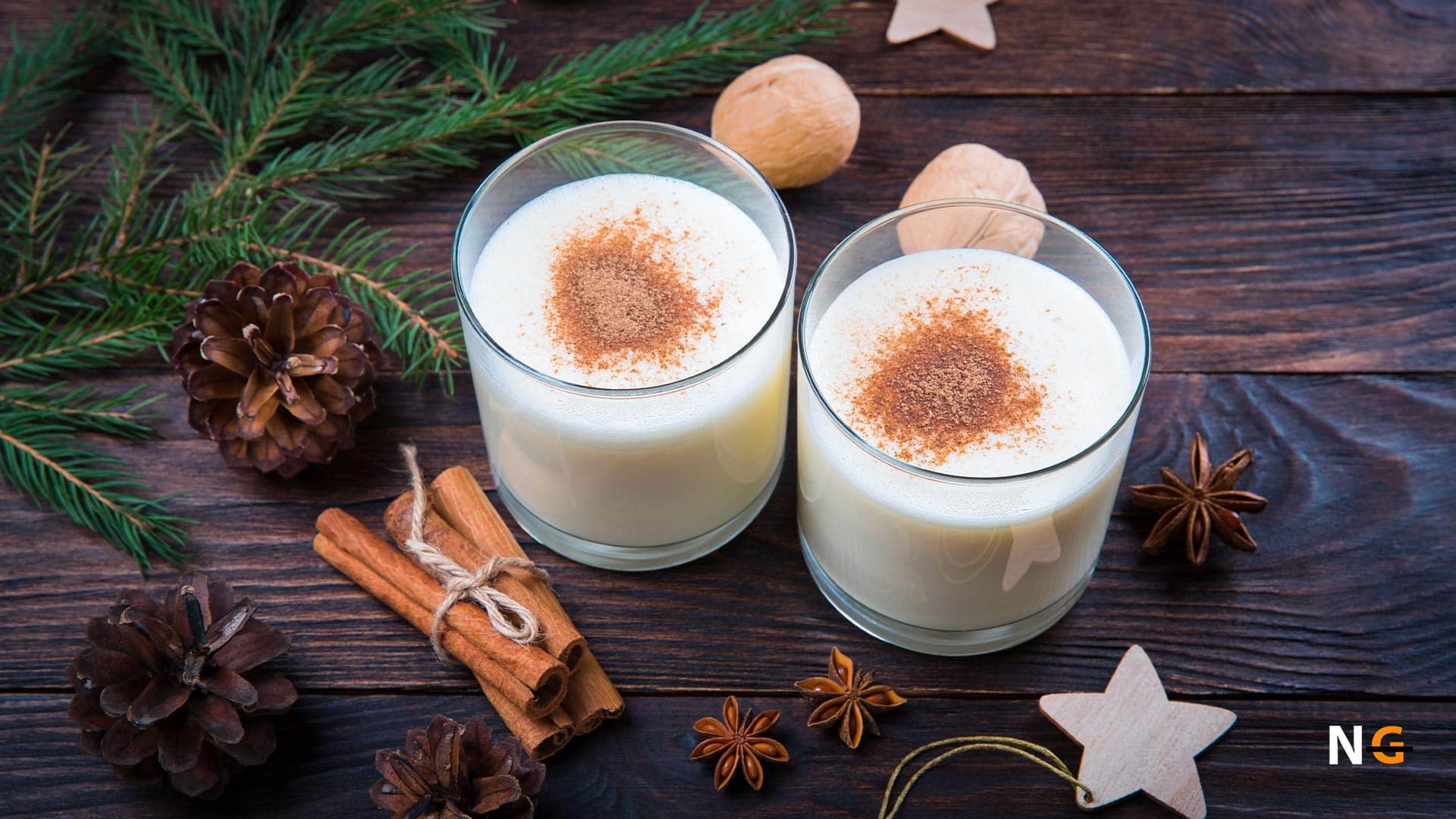 Eggnog is a dairy based beverage with a sweet, rich taste. The main ingredients that go in the creamy drink are- milk, whipped egg whites, sugar, and cream. 
These are blended together to get that thick drink, and distilled beverages like whiskey, rum, brandy, or bourbon are also added. 
Eggnog is a traditional drink in the US, Canada, and other European countries, where they especially make it during Christmas. Other ingredients like vanilla and nutmeg are also added to enhance flavor. The drink is served chilled and enjoyed with other snacks. 
Is Eggnog Healthy?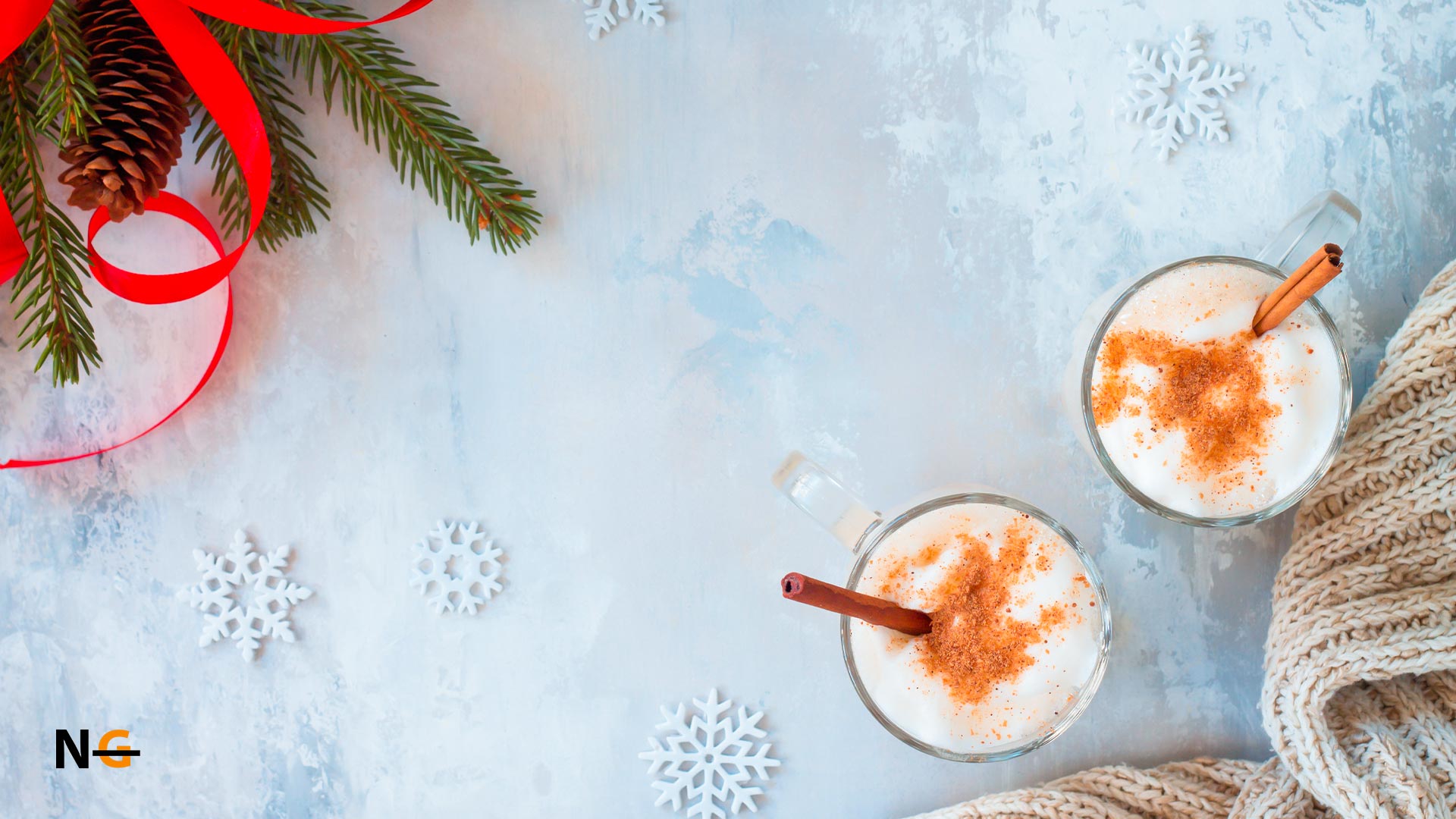 Eggnog isn't the healthiest drink. The considerable amount of sugar, cream, and full fat milk adds a lot of calories, fat, and saturated fat to the drink. For example, one cup of eggnog contains almost 350 calories and 149mg of cholesterol. 
Moreover, eggnog has raw eggs, which too poses the risk of food poisoning. Again the calories and cholesterol are the same as having lots of fries, cheeseburgers, and soft drinks. 
Having eggnog once in a while is absolutely fine, but making it a regular habit won't affect your health too much. 
Can You Make Eggnog At Home? 
Yes, you can easily make eggnog at home. It requires simple, easy ingredients and takes only about 30 to 35 minutes. As I have mentioned already, eggnog requires very simple ingredients like eggs, milk, nutmeg, etc., which are also easily available. 
Make These Gluten Free Recipes Using Eggnog 
While eggnog tastes heavenly on its own, you can make some amazing recipes with this creamy beverage too. Here are some delicious gluten free eggnog recipes that are super easy and require very less time. 
1. Eggnog Bread 
Ingredients 
1 cup eggnog 
2 beaten eggs 
1 cup white vinegar 
2 tsp rum flavored extract 
1 tsp vanilla extract 
1 cup white sugar 
½ cup softened butter 
2 ½ cup gluten free flour 
½ tsp salt 
2 tsp baking powder 
¼ tsp ground nutmeg 
Method 
Preheat the oven to 350°F. Grease only the bottom of a 3×5 inch loaf pan with butter. 
Add eggs, vanilla, sugar, eggnog, and rum extract in a blender. Add flour, nutmeg, baking powder, and salt into the egg mixture. 
Mix everything well and pour the mixture into the greased loaf pan. Now bake for 35 to 40 minutes, and once done, let it cool for 10 minutes more before serving. 
2. Eggnog Cookies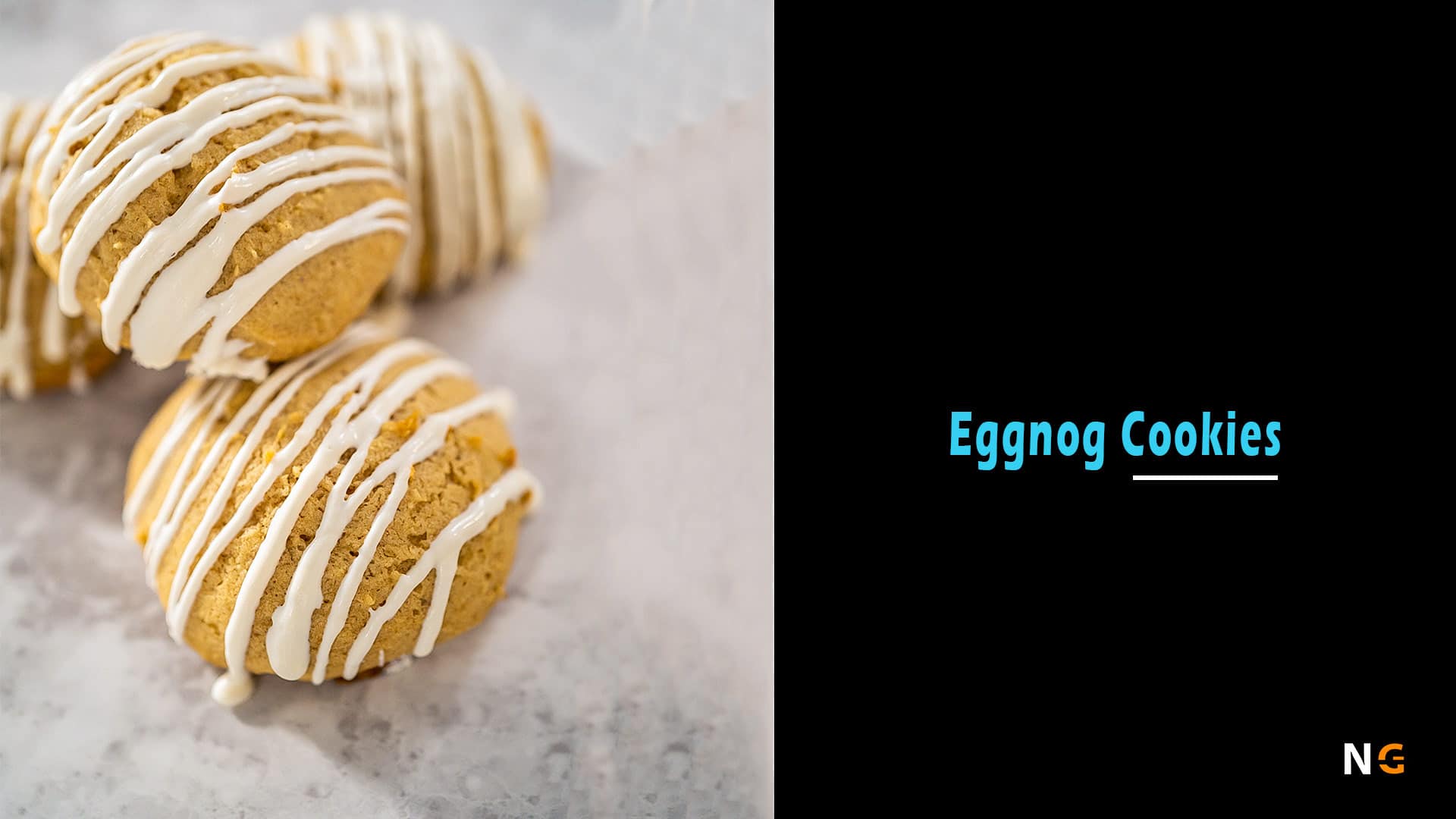 Ingredients 
½ cup eggnog 
2 ¼ cup gluten free flour 
½ tsp ground cinnamon 
1 tsp baking powder 
½ tsp nutmeg 
¾ cup salted butter 
1 ½ cup granulated white sugar 
1 tsp vanilla extract 
2 egg yolks 
Method 
Preheat the oven to 325°F. Whisk together flour, cinnamon powder, baking powder, and nutmeg in a large bowl. 
Take another bowl, whisk together butter and sugar, and add the dry mix. Beat at low speed until all the ingredients are blended together. 
Take a greased baking dish and drop one tablespoon of the batter on the sheet keeping one inch gap in between. 
Sprinkle some nutmeg and bake for 15 minutes until the cookies turn out brown. 
Conclusion 
Hopefully, you got your answer to if eggnog is gluten free or not. Fortunately, the drink is entirely free of gluten, so celiacs can drink it without fearing the risk of side effects. While eggnog is amazing on its own, you can try adding in some other recipes as well. 
I have mentioned my favorite eggnog recipes, do give them a try and let me know how they turned out. 
FAQs 
Is Trader Joe's Eggnog Gluten Free? 
Yes, Trader Joe's Eggnog is gluten free, as stated by the makers. Additionally, the drink is dairy-free, soy-free, and vegan. 
Can gluten sensitive people drink eggnog? 
Yes, gluten sensitive people can drink eggnog if it's not made in shared utensils. Before ordering the drink in restaurants, make sure to confirm that. 
Is eggnog lactose free? 
Eggnog isn't lactose free. Lactose is found mainly in milk-related food products, and since milk is a dominant ingredient in eggnog, it also has lactose.