Did you just have garlicy Indian food for dinner on your date? Was your breakfast sub before the big interview full of raw onions? The only thing that can save you is the world's favorite breath mint, Tic Tac! It's more than a mouth freshener – it's a confidence booster! But is Tic Tac gluten free?
Tic Tac is made using ingredients that are not derived from gluten-containing grains like wheat, rye, or oats. Thus, the product is naturally gluten free. However, it is difficult to say whether there's a chance of cross-contamination in the facilities.  
Is Tic Tac healthy? Should you take this candy regularly? Let's read more about it and find out!
Is Tic Tac Gluten Free?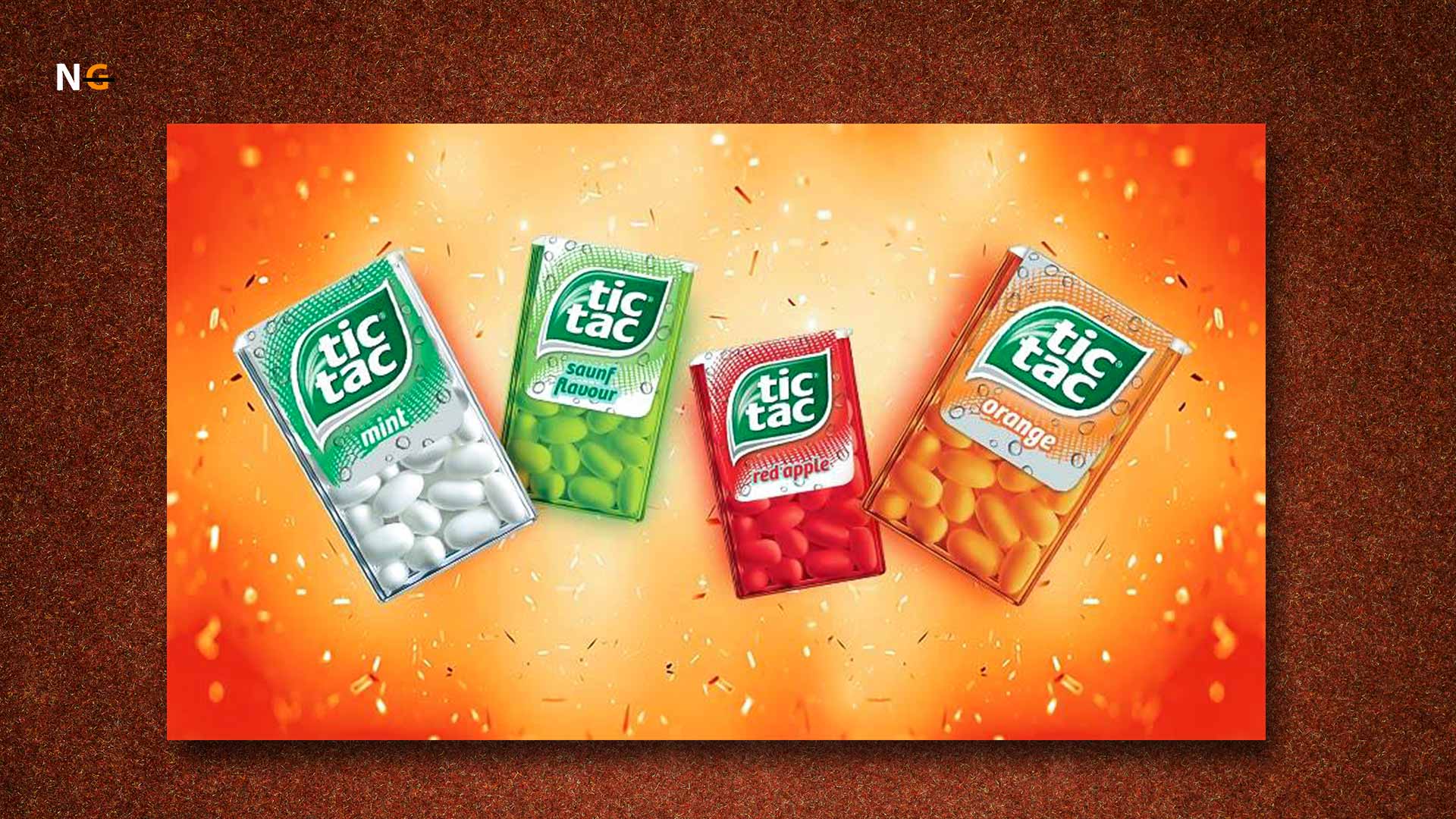 As children, we have all had the experience of hiding wrapped candies in our pockets. As adults, those foil-wrapped sugar balls have been replaced by the small box of Tic Tac. Popping one of these hard mint pills is a great way to freshen the mouth. But if you have gluten sensitivity or celiac disease, you may ask yourself, "Is Tic Tac gluten free?"  
According to the website of the product, Tic Tac by Ferrero is made using inherently gluten free ingredients that have nothing to do with the key sources of gluten like barley, wheat, and rye – or any of its derivatives. However, the ingredients may make you curious about their gluten content. 
For instance, all flavors of Tic Tac contain artificial and natural flavors. In general, flavoring agents may contain gluten ingredients. The product's rice starch base contains thickeners, texturizers, and other additives, including maltodextrins. They are often derived from gluten-containing sources. 
However, Ferrero is a trusted brand that declares the ingredients in Tic Tac to be gluten free. So you don't need to worry about the gluten content in these additives. At the same time, the company warns that you should check the label to see if any gluten ingredient or allergen warning is mentioned. 
The brand has not released a statement regarding the possibility of or measures against cross-contamination to prevent direct contact with gluten products in the facilities. Plus, it is not certified gluten free. So, there's no way of confirming if the final product has gluten. 
The good news is that people who have gluten intolerance or celiac disease have been enjoying Tic Tac for decades without experiencing allergic reactions. Another interesting fact is that in the UK, Tic Tac comes with a gluten free seal, as displayed on the website. 
If you are severely sensitive to gluten, consuming only a pill or two and monitoring how your body reacts to the product is better. It is also possible that you are unaware of being allergic to the other ingredients in the candy, like peppermint. 
What Exactly is Tic Tac?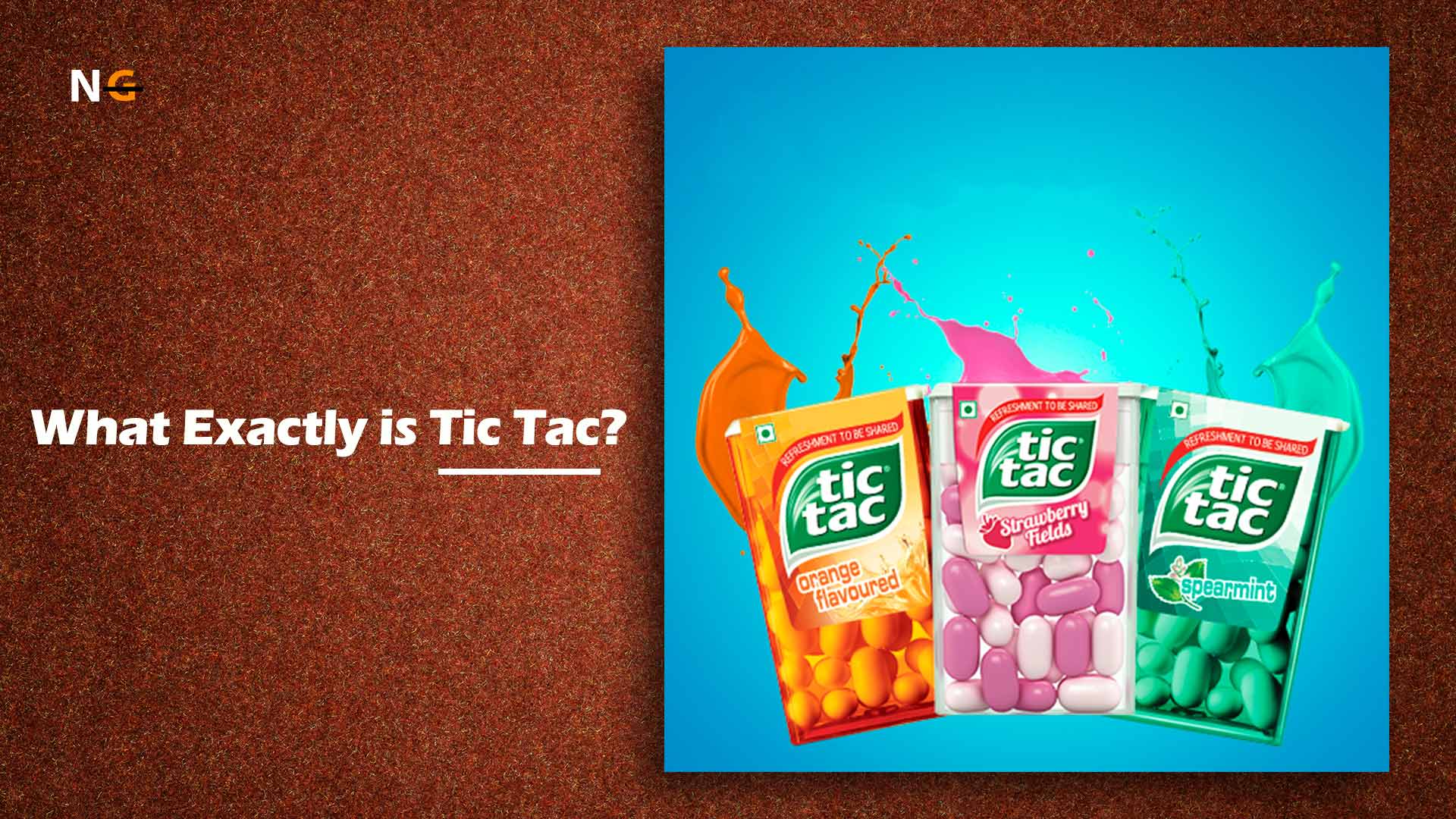 Tic Tac, the world's favorite breath mint, was launched in 1969. You'll be surprised to know that its original name was Refreshing Mint. Boring, right? Its current name is inspired by the sound made by the flip lip of the box in which it comes. To put it another way, its name is an "onomatopeia" or a sound word!
Over the years, Tic Tac has become vastly famous – among kids and adults alike. It is the fastest way to get rid of bad breath – and you end up feeling super-confident. You may want to approach a cute girl at a party. Or you could be sitting in front of a group of influential people you need to impress during a meeting. And Tic Tac can be your friend.   
But did you know that Tic Tac has another great quality? Its mintiness is also great for soothing your stomach after a heavy meal! It's evident that this breath mint is one of the highest-selling products from the house of Ferrero, one of the most famous confectionery companies in the world – and the maker of Nutella, Kinder Joy, and Ferrero Rochers.     
Tic Tac candies are available in several fun flavors, all of which have a minty touch. Fresh Mint and Intense Mint are the top favorites. However, their fruity variants offer the tastes of lime and orange mix, mixed berries, strawberries, and mixed fruits. 
Another fun flavor is Coca-Cola. And, to add a fruit touch to this flavor, there's another variant, the cherry and Cola mix. You might also find it compelling that Tic Tac's Pink Grapefruit flavor, available for a limited time from August through October, was created to spread awareness about breast cancer.   
The range of flavors may differ from one nation to another, too! In some countries, the pills themselves are dyed in specific colors to indicate flavors. In other countries, only the boxes are colored, while the pearls are all white.       
Is Tic Tac Healthy?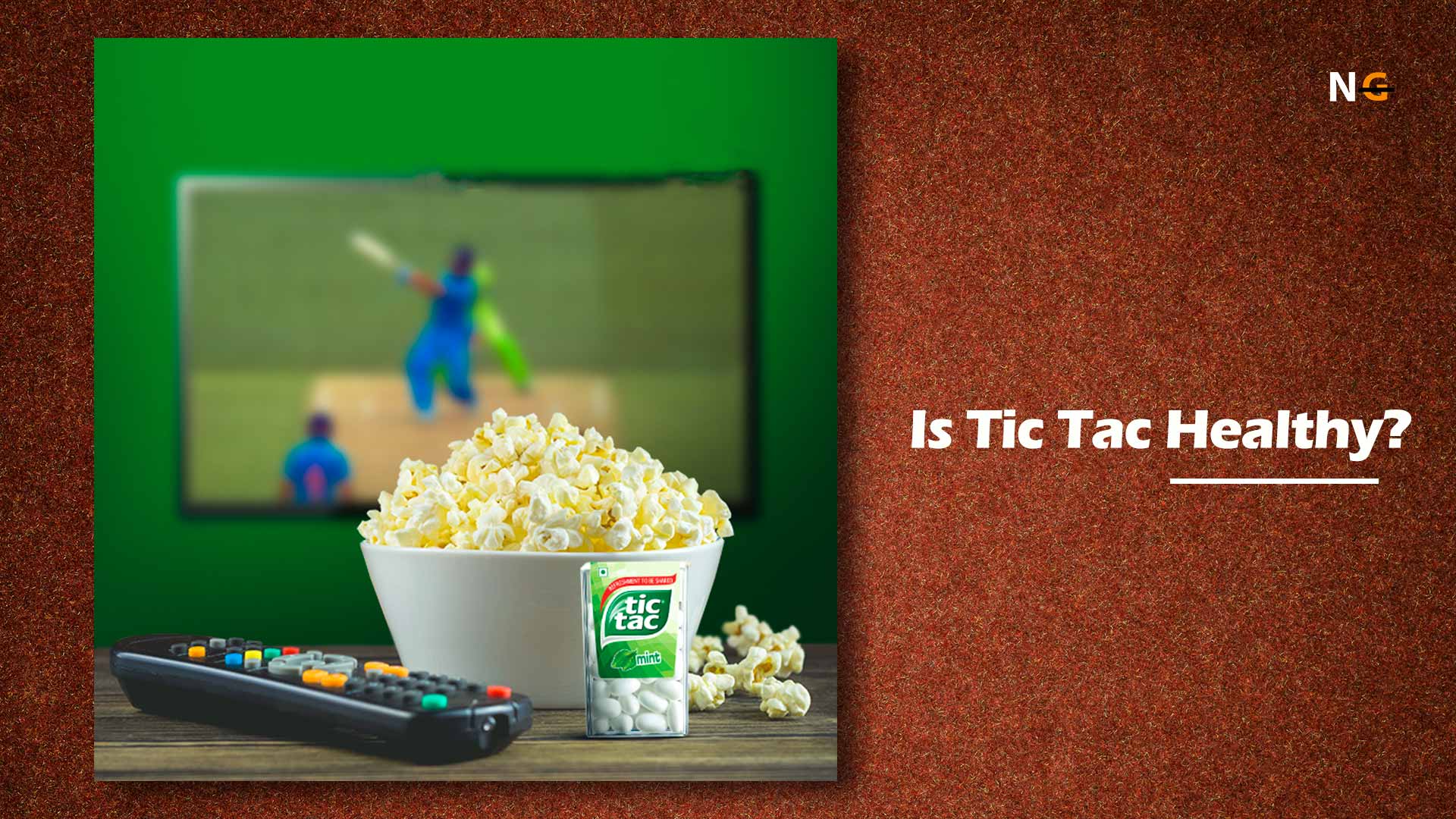 Tic Tac candies contain sugar, which is something that makes them unfit for a zero-carb diet. In fact, most of each pearl is just sugar. It has no protein or healthy nutrients. However, you should also know that each Tic Tac pill contains only half a gram of carb. It also doesn't contain any fat. Plus, its calorie content is also negligible.   
So, it can be said that it is suitable for low-carb and low-cal diet plants. Additionally, it is free from allergens like nuts, dairy, gluten, etc. It also doesn't contain any animal-derived products, making it vegan. Thus, Tic Tac pearls can be taken even if you have dietary restrictions. 
The facilities and equipment used for making, processing, and storing Tic Tac are adequately cleaned and sanitized to prevent cross-contamination of any kind. In some countries, Tic Tac is Halal-certified and Kosher-certified. The company follows stringent regulations for your safety. 
Are Breath Mints Gluten Free?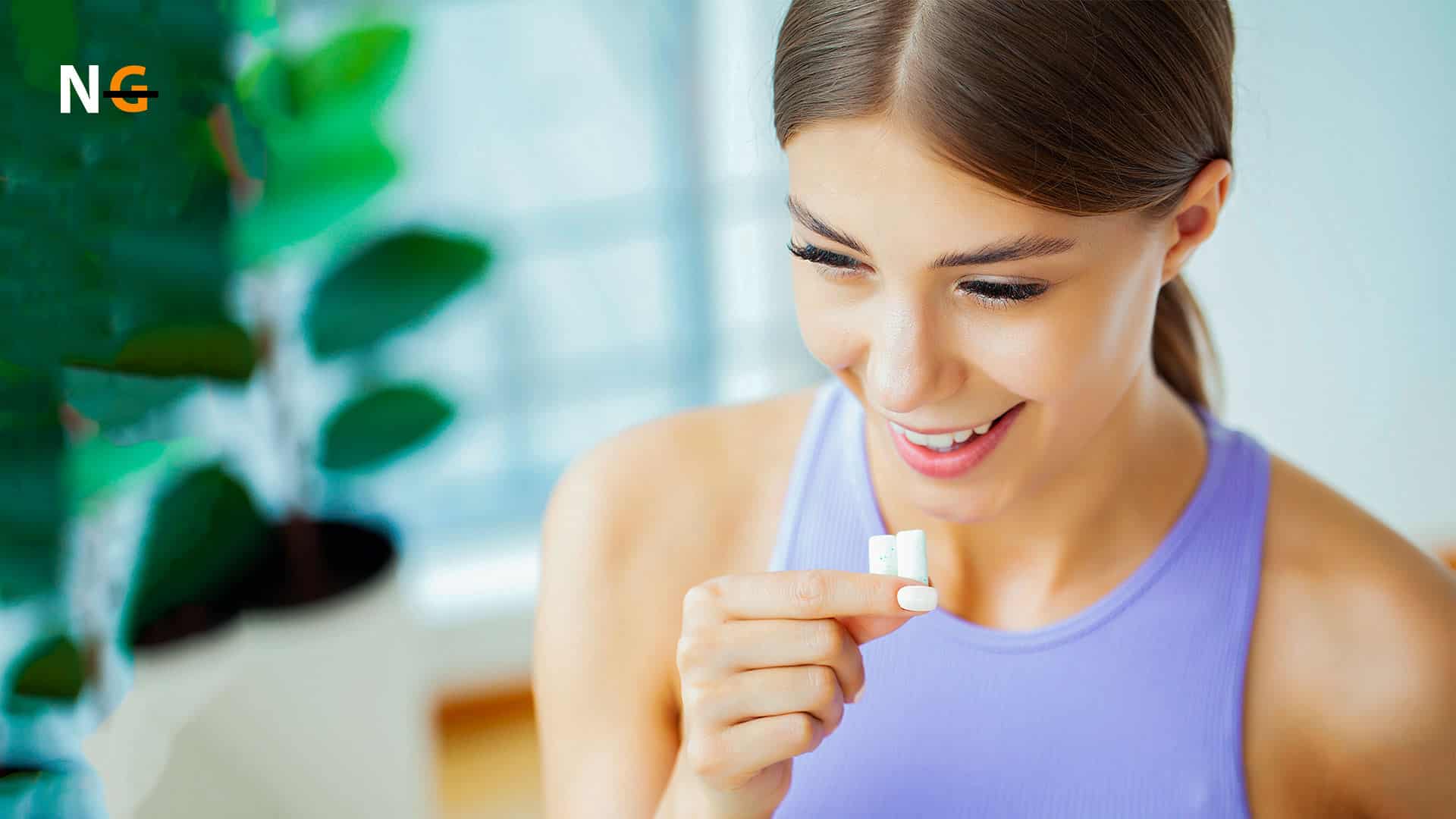 Mint-based candies are the best mouth fresheners in the world. That's because of the cooling effect of mint. Have you ever wondered, "Why does mint have a cooling effect? Mint leaves have menthol molecules. They affect specific receptors to signal the brain to interpret tiny electric molecules as cold sensations.   
You'll find breath mints in different forms. You can find strips, gums, sheets, crystal drops, gummies, hard candies, and more. The most common ingredient in breath mints is the essential oil derived from the leaves. It might be substituted with flavoring agents, too. 
Real mint essential oil is free from gluten. However, the base ingredients may differ from one breath mint to another. It depends on the form. It is crucial to check the ingredients used in individual products by different brands to know their gluten free status.
But it is not always possible to confirm that flavoring agents are gluten free – unless the brand makes it explicit. Plus, the base of the breath mint can also contain flavoring, texturizing, coloring, and preservative agents that may contain gluten, thus adding gluten to a breath mint. 
In addition, there is the possibility of cross-contamination. The breath mint may end up getting in direct contact with gluten ingredients in the production or processing units. The same can be said about the individual ingredients that go into it, including the additives.      
Best Gluten Free Breath Mint Candies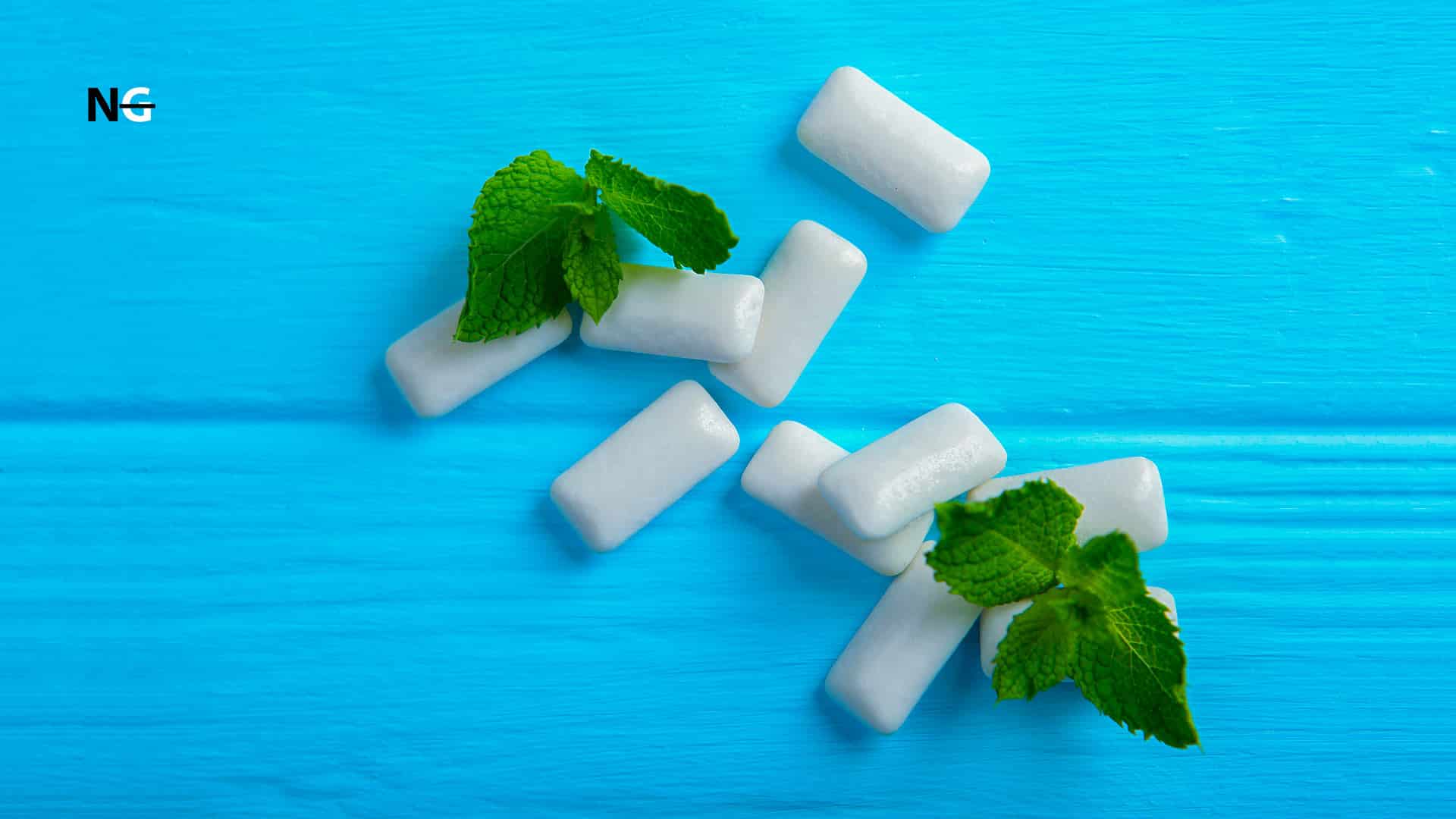 Are you looking for other gluten free breath mint options that are safe for people with celiac disease or gluten sensitivity? Check out the following –   
Dale Audrey: This breath mint brings you the fresh flavor of plants. And it's gluten free.  
Go Organic: This gluten free hard candy provides an icy sensation and a fruity taste. 
Newman's Own Organics: The brand offers a range of natural flavors – all gluten free!
Peppersmith: This breath mint doesn't have gluten – or sugar that causes tooth decay.
Sencha Naturals: This green tea mint candy is a gluten free option in various flavors. 
St. Claire's Organics: This organic breath mint is free from allergens, including gluten.
VerMints: This brand offers gluten free candies in unique flavors like chai and coffee.     
Final Words
If you wish to have a fresh feeling in your mouth, Tic Tac is your most reliable friend. Just one pearl out of the box can lift your mood and make you more confident. It can be simply minty and sweet – or you can choose any flavor you want, picking from a wide range of fruit options and even Cola. 
But is Tic Tac gluten free? The good news is that it is made using gluten free ingredients and manufactured and processed in clean and safe facilities and equipment. This candy may not be certified to carry a Gluten Free seal, but it is consumed and trusted by people with gluten intolerance and celiac disease. 
FAQ
Is Tic Tac vegan?
As confirmed by none other than PETA, Tic Tac is free from any animal products. So, the different varieties of this candy are all vegan. These include the most popular peppermint one, as well as the flavored ones. So, if you follow a plant-based diet, you don't need to sacrifice Tic Tac. 
Is Tic Tac dairy free?
The list of ingredients included in Tic Tac mint pills does not contain dairy products – or any other animal-derived item. So whether you want to stay away from dairy because of a vegan lifestyle or due to lactose intolerance – Tic Tac can fit perfectly into your diet and your lifestyle.  
Is Tic Tac nut free? 
As confirmed by the brand, Tic Tac pills are free from peanuts and all other tree nuts. The product is also made in facilities and equipment that do not deal with any nut-containing products to prevent cross-contamination. So if you have nut allergies, you can still enjoy Tic Tac.  
What is the right way to have Tic Tac?
It's interesting that there's a specific way of having Tic Tac in a civil manner – so that you can appear like a decent adult. You must take only one Tic Tac at a time instead of taking a mouthful of the pills. In fact, the flip top of the box in which it comes is designed to allow only one pill out at a time!
Does Tic Tac have real mint?
The ingredients used to make Tic Tac vary from one country to another, as indicated by the labels. In some countries like the UK, Tic Tac contains real peppermint essential oil. In other countries, like the US, only flavorings are listed, indicating that the mintiness comes from such flavoring agents. 
Are Candies Gluten Free?
Candies may have a varied range of ingredients. Some have gluten ingredients in the base like pretzel candies or gummy bears – or gluten-based components like wafers or cookie bits. Some candies have malt as well as gluten-containing additives. So, you must stay away from them.     
Are Ferrero candies gluten free?
Not all Ferrero candies are gluten free as they contain wheat flour and other gluten-containing ingredients. However, some of the candies in its catalog are safe, though not certified. Celiac patients and gluten intolerant people have Tic Tac and Butterfinger (original) without falling ill.