Known for its strong flavor and rich aroma, Worcestershire sauce is a favorite of many. I've seen people contemplate trying and buying this sauce, as they do not know if it is gluten-free or not! Is Worcestershire sauce gluten-free?
Well, Worcestershire sauce is not always gluten-free. Not every brand uses the same ingredients, and there can be some differences in the making process as well.  
The easiest way to know if the sauce is gluten free or not is by going through the ingredients label. Keep reading this article as it uncovers everything celiacs need to know before eating Worcestershire sauce.
When is Worcestershire sauce gluten-free?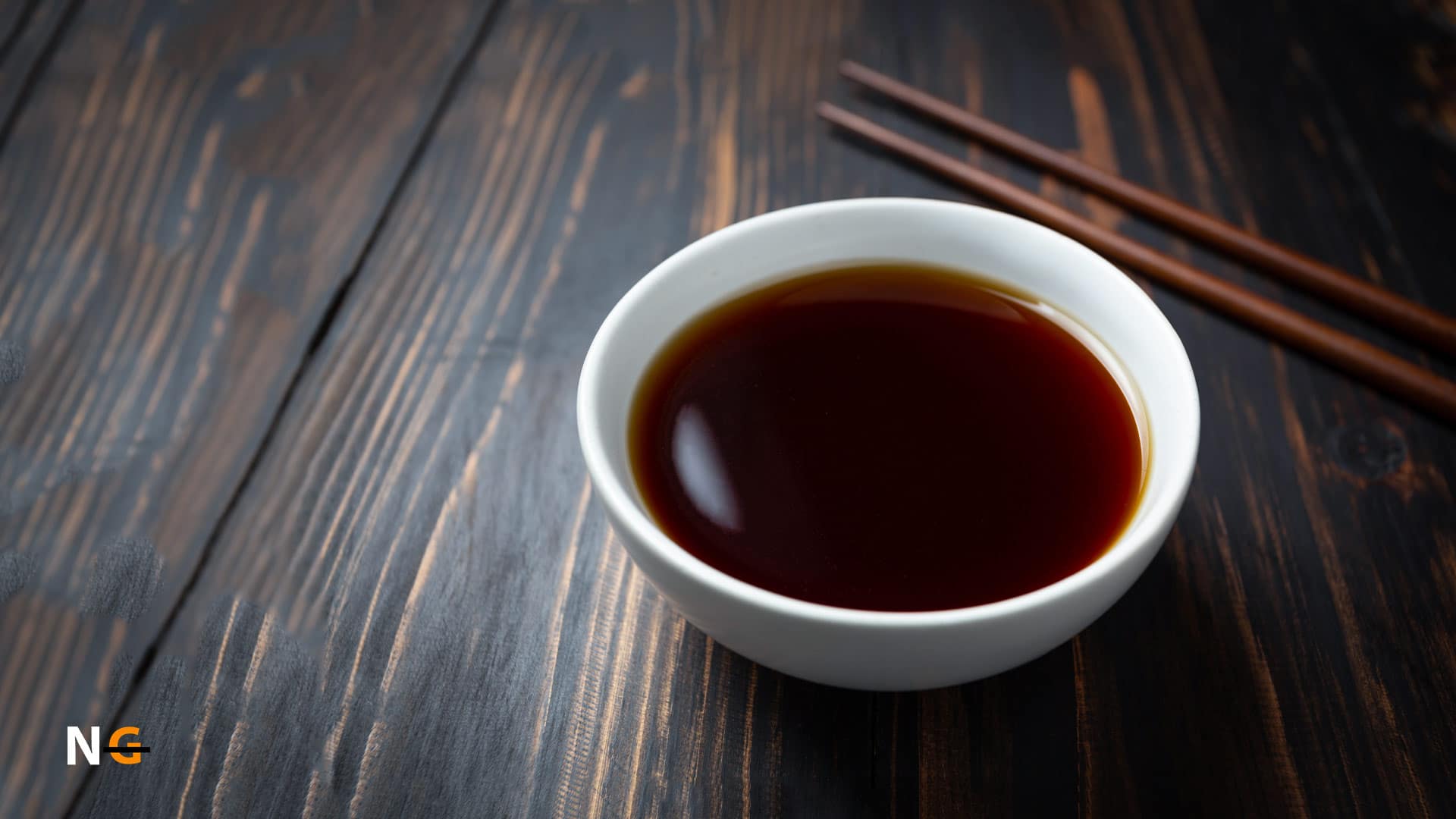 Worcestershire sauce is only gluten free when it does not contain wheat, barley, or other gluten-containing ingredients. Some brands even use malt, which is not a good ingredient for people on a gluten-free diet. 
You need a sauce that's free from all these ingredients and only contains the basic ingredients that I've listed in the section below.
Related Post:- Is Olive Oil Gluten Free?
What is Worcestershire Sauce Made Of?
Worcestershire sauce contains a plethora of ingredients, including vinegar, salt, sugar, molasses, anchovies, garlic, herbs, and spices. Apart from these ingredients, the sauce may also contain flavorings and preservatives.
These are the original ingredients present in Worcestershire sauce, and some manufacturers use more ingredients to make the sauce taste delicious. However, malt, barley, and distilled vinegar can also be present in Worcestershire sauce, and that can make it unfit for people on a gluten-free diet.
How To Find Out Whether a Worcestershire Sauce Product Is Gluten Free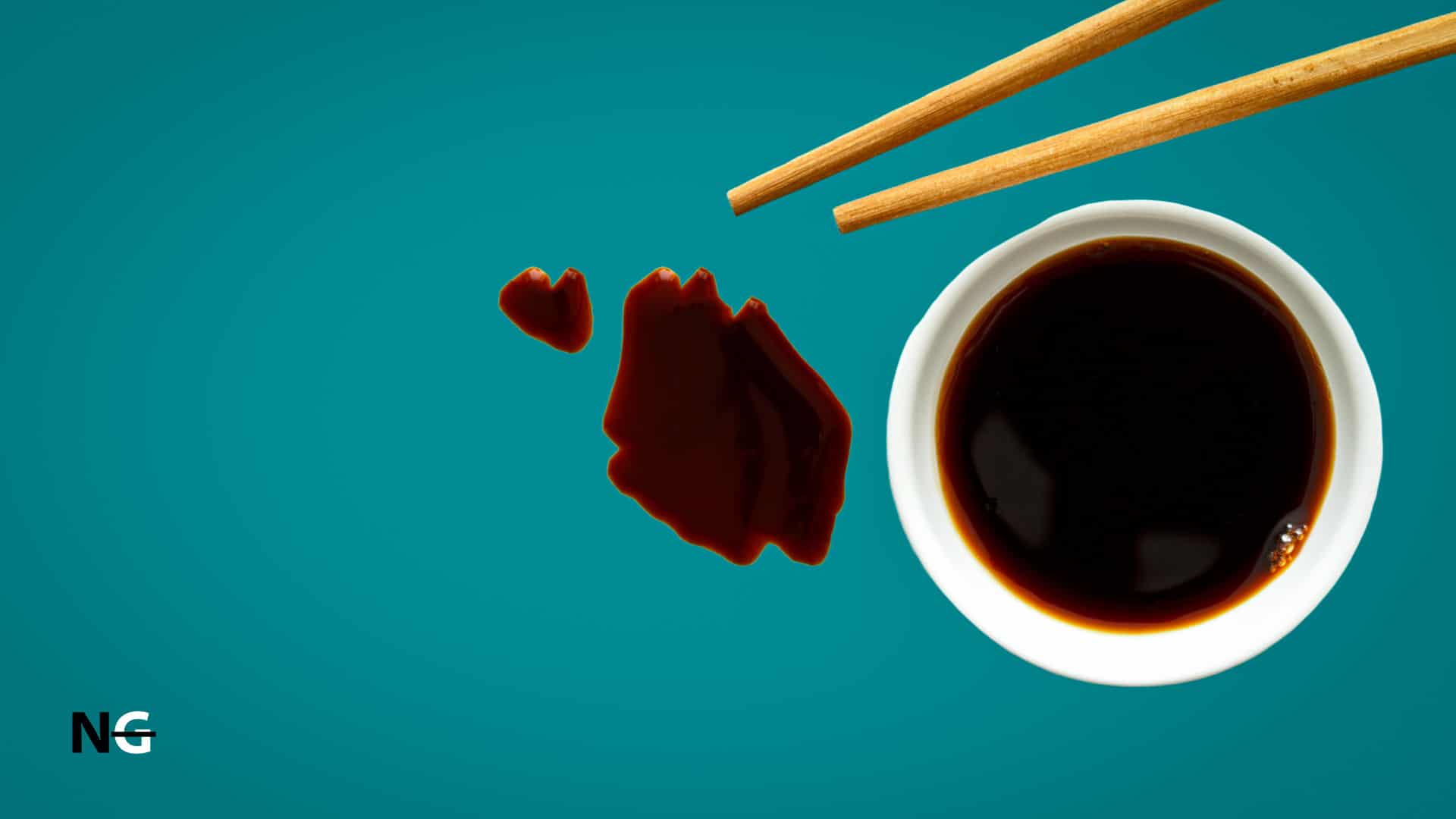 Before you spread and start consuming the sauce, you should know if it is gluten free or not. I understand it can be pretty intimidating to determine if the sauce contains gluten. Below you'll find some helpful tips for choosing a gluten-free sauce.
1. Check the Ingredients Label 
Go through the list of ingredients mentioned on the product label, and make sure there are no gluten-containing ingredients. The product should be free from soy, malt, and other foods that can cause gluten allergies. 
2. Know the Brand 
If you don't want to check the label of ingredients every time you purchase Worcestershire sauce, a better idea would be to know the brand. In this article, I have covered some famous brands that offer gluten-free Worcestershire sauce.
3. Ask for Recommendations 
If none of the aforementioned works for you, it would be easy to ask a friend for a quick recommendation. 
Is Worcestershire sauce vegan?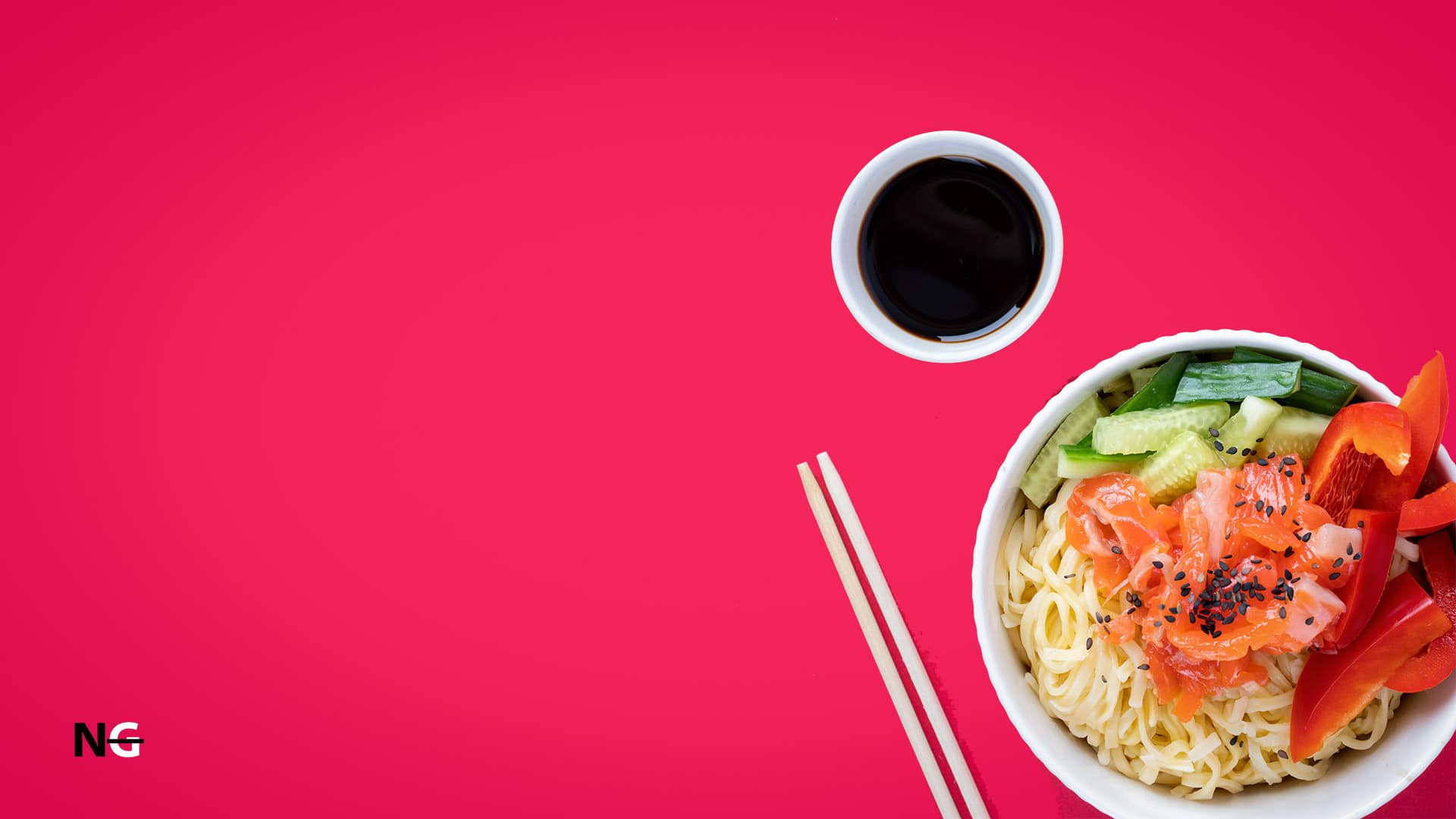 No, Worcestershire sauce is not vegan, so people following a vegan lifestyle should avoid eating it. The reason this sauce is not vegan is the presence of anchovies and fish sauce. There are some manufacturers that offer vegan Worcestershire sauce as well.
Gluten-free Worcestershire Sauce Brands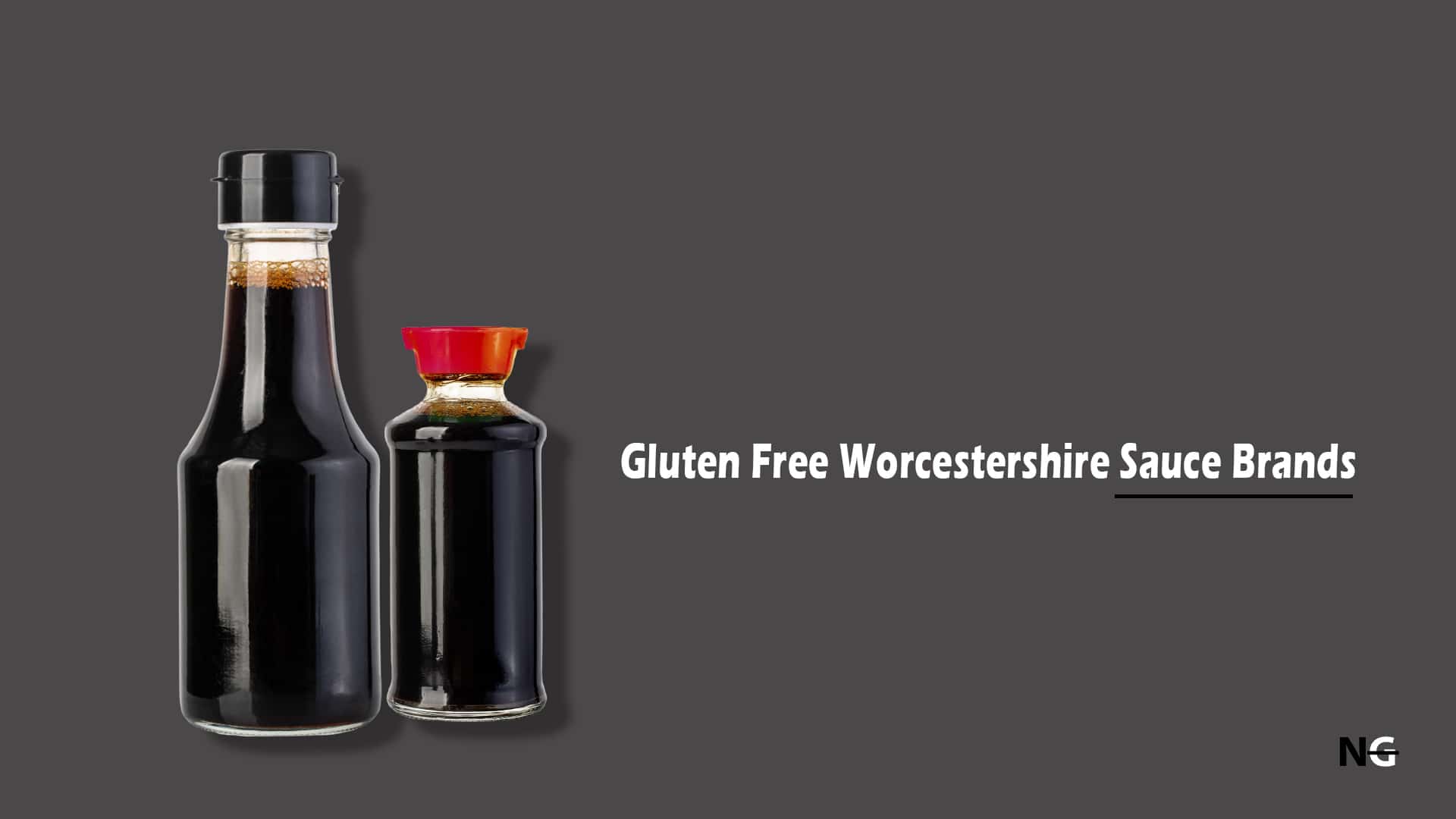 After extensive research and asking a lot of celiacs, I was able to figure out three gluten-free Worcestershire sauce brands. Below there is a small overview of each brand to help you make an informed choice.
Lea and Perrins Original is the name many people think of when someone says Worcestershire sauce. The iconic bottle also gives this sauce a charm, and it is commonly found in every second household. 
All the ingredients present in this sauce are gluten-free, therefore, this sauce is suitable for celiacs. You'll find gluten-free mentioned on the back of the label. However, this sauce's gluten-free option is available in the United States only. The one available in Canada is not gluten-free. 
Another popular brand that makes gluten-free Worcestershire sauce is French. The sauce contains distilled vinegar and has citric acid, xanthan gum, anchovies, and tamarind extract. Many popular restaurant chains also have this sauce because of its delicious taste and texture.
This sauce's name also has gluten-free in it, so you don't have to wonder if this is safe for celiacs. All the ingredients present in this sauce are organic, so it is one of the healthiest Worcestershire sauces. 
However, some of its versions have soy, and they are not labeled as gluten free. Make sure to buy the gluten-free version to avoid any allergies. 
4 Amazing Ways to Use Gluten-free Worcestershire Sauce
Now that you have got your hands on a bottle of gluten-free Worcestershire sauce, it's time to know about its uses. Below I've mentioned some amazing ways you can enjoy relishing this sauce.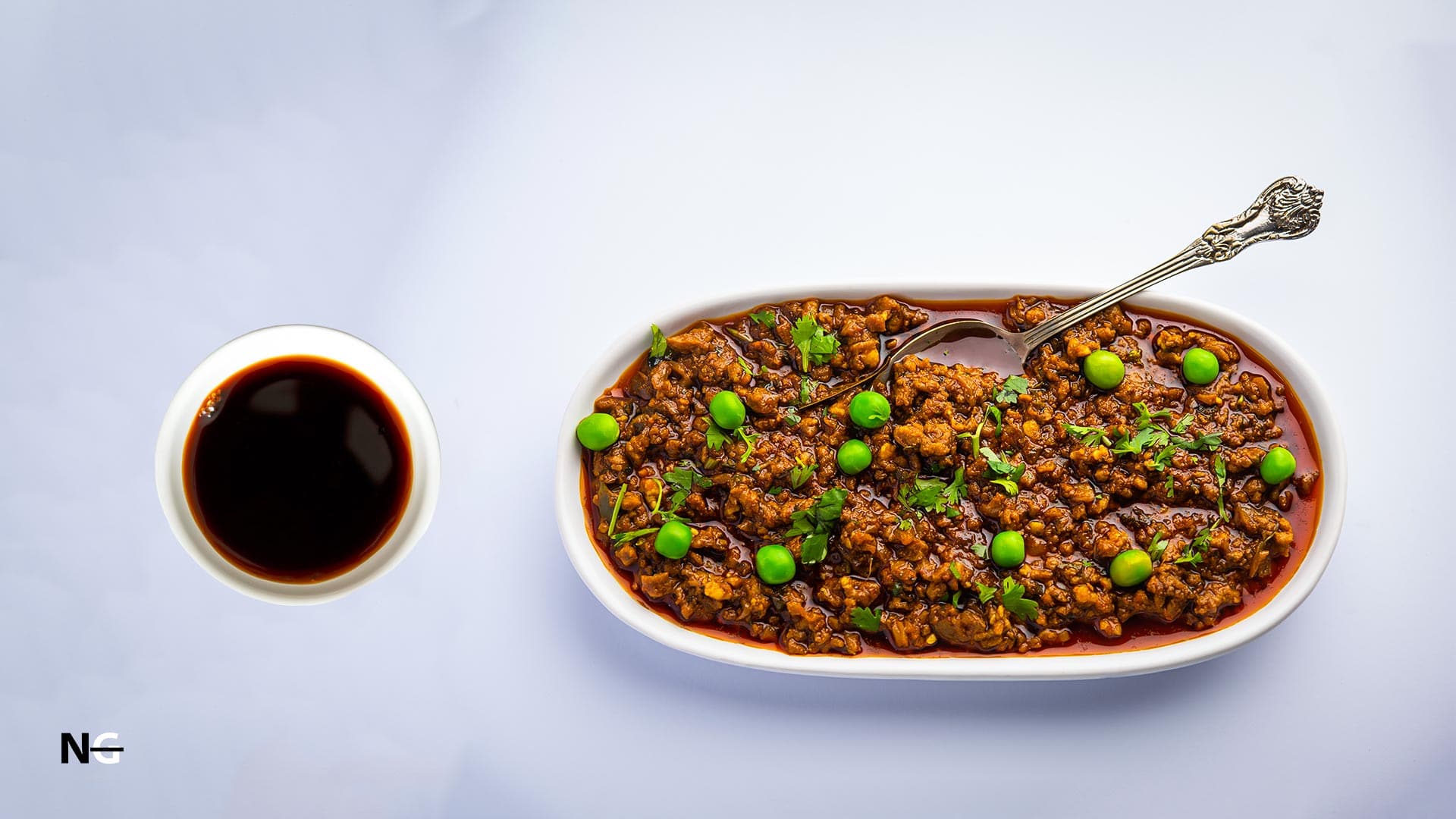 Drinks 
Drinks such as Bloody Mary are incomplete without a few dashes of Worcestershire sauce. Also, there are plenty of drinks you can make with this sauce. I've even tried using it in beers and some cocktails. 
Hearty Meat Dishes 
The combination of meat and Worcestershire sauce is just fantabulous. The flavor of vinegar and anchovies makes the meat taste even better. You can also put some of this sauce on grilled meat patties.
Marinades 
If you would like to spice things up when preparing marinades, you should switch that soy sauce with Worcestershire sauce. This sauce can also add a savory flavor to tofu. Ensure to use a decent amount to infuse the flavor properly.
Chilis and Soups 
Adding a few drops of Worcestershire sauce to a regular soup can enhance the flavor. You can also add it to chili dishes such as Pumpkin Chili. 
FAQS 
Q: Can celiacs eat Worcestershire sauce?
A: Yes, celiacs can eat Worcestershire sauce but only the gluten-free version. You need to check the list of ingredients to ensure the sauce does not contain gluten.
Q: Is Lea & Perrins Worcestershire Sauce gluten-free? 
A: Yes, Lea & Perrins Worcestershire Sauce is gluten free and does not contain any ingredients such as malt or soy.
Q: Can you get gluten-free Worcestershire sauce?
A: You can easily find gluten-free Worcestershire sauce in any supermarket. Also, you can buy it from Amazon or from the manufacturer's website.
Conclusion
I hope this article has helped you learn if Worcestershire sauce is gluten-free or not. Always check the list of ingredients and make sure to go with a reputable brand. 
There is nothing second to Worcestershire sauce when it comes to enhancing the flavors of foods, so you should definitely go for it.
At Nothing Gluten, we tell you whether your favorite foods, from fennel seeds to condensed milk, contain gluten or not. Stay tuned with us for such exciting posts.