Oyster sauce is a common ingredient in Chinese and Asian cuisine. The rich syrup like sauce gives an instant taste boost to the recipes, making them extra special. But a gluten allergy might be stopping you from adding the oyster sauce to your dishes. 
Ever since people have become more aware of gluten sensitivity, the recurrent question we get about this sauce is if the oyster sauce is gluten free. 
Sadly, oyster sauce is not gluten free. The traditional recipe uses oyster extract and wheat starch, making it unsafe for celiacs. 
Don't get disheartened. The food market has become largely inclusive, so many brands have come up with gluten free oyster sauces that are safe for gluten allergic people. Read this article to find out how to pick a safe gluten free oyster sauce to keep away the side effects.
Is Oyster Sauce Gluten Free? 
Oyster sauce isn't gluten free because the wheat extract is a common ingredient in this condiment. We know that wheat in any form isn't safe for celiac patients. Wheat starch is added to the oyster sauce to thicken the texture and enhance its flavors. 
In addition to having wheat starch, another factor that may add gluten to oyster sauce is cross-contamination. If the sauce is made in shared equipment, it increases the risk of gluten getting added to the sauce.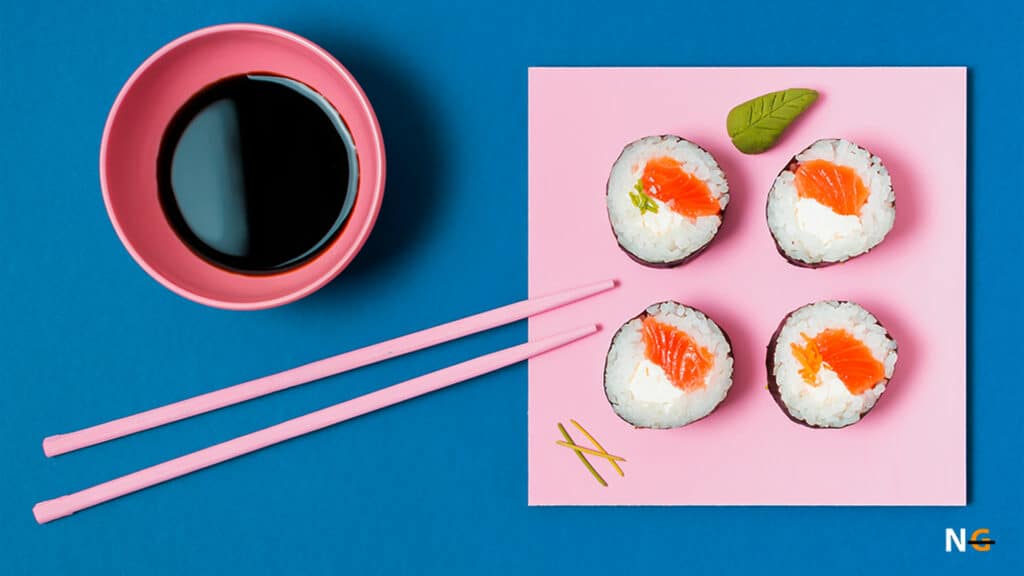 But currently, the food market has lots of gluten free oyster sauce options. These replace wheat starch with cornstarch. Cornstarch does not have gluten making it safe for gluten intolerants to consume. 
But whenever you pick an oyster sauce, make sure to check the gluten free label. If the product bears the gluten free label, it means it's safe for you to have. 
If you want to have more updates about how to identify if any product is gluten free or not, you can check the Food and Drug Administration website and read their guideline for declaring anything gluten free. 
Related Posts:- Is Tequila Gluten Free?
How Is Oyster Sauce Made? What Can Add Gluten In It?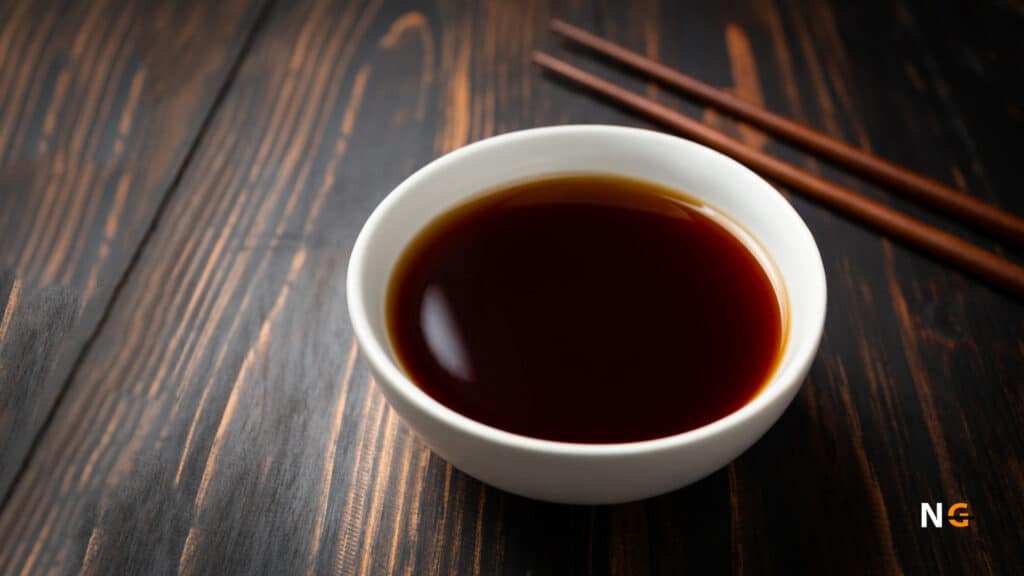 Oyster sauce has a slightly sweet and salty taste that's made by boiling oyster extract, salt, and sugar. The sauce has quite a thick consistency achieved by adding wheat starch or cornstarch. 
The traditional oyster sauce recipe has undergone changes. Earlier, this brown sauce was made only by boiling oyster extract until it turned into a thick dark sauce. Even though it is made from oysters, this sauce does not have a very strong fish taste. 
Instead, the oyster sauce has a taste similar to umami. This sweet and savory sauce is like a multipurpose flavoring ingredient you can add to most of your dishes to enhance the taste. 
The key ingredient that can add gluten to oyster sauce is a wheat extract. Although the original recipe does not use any additional ingredients, modern makers add either wheat or cornstarch for thickening purposes. If the oyster sauce has wheat starch, gluten gets added to it. 
Do You Get Vegetarian Oyster Sauce In The Market? 
Yes, you get vegetarian oyster sauce in the market. The vegetarian alternative is made with mushrooms, mushroom water, ginger root, salt, and a few other ingredients like dates, coconut amino, etc. 
The vegetarian version has the same color and texture but without oysters. You get the same umami sweet and salty taste from the vegetarian oyster sauce, so now vegetarians or even vegans can enjoy oyster sauce in their Chinese dishes. 
Is Oyster Sauce Healthy?
Made mainly from oyster extracts, oyster sauce is comparatively healthier than other sauces. It's low in fat and calories and is rich in calcium content. Additionally, the oyster sauce has macronutrients and minerals like zinc, copper, manganese, and vitamin D. 
Oyster sauce also boosts omega 3 fatty acids, which is extremely beneficial for your health. 
But store bought oyster sauce adds soy sauce, which makes the sauce quite high in sodium content. For instance, just 16g of oyster sauce contains at least 19% RDA of sodium which is harmful to your health. 
Here is a better look at the nutritional information of oyster sauce 
| | |
| --- | --- |
| Calories  | 8.2  |
| Sodium  | 19% |
| Calcium  | 5.12 mg  |
| Carbs  | 1% |
| Potassium  | 8.6 mg  |
| Iron  | 0.03 mg  |
Gluten Free Oyster Sauce Brands: The Top Picks 
To make your job easier, I've listed here some of the best gluten free oyster sauce brands celiacs can have. Let's have a look at the list- 
Kikkoman oyster sauce is free of preservatives and vegetarian, and the best thing is it's gluten free. It is best to use in salads, wraps, rice bowls, and a lot of other ingredients. 
Wok Mei oyster sauce has no added sugar and starches; it presents a very rich oyster flavor without using any artificial flavors, preservatives, and MSG. 
Another best oyster sauce gluten-sensitive people should get is this Panda Bear one. It's made from oyster extracts, sugar, and salt to get that rich oyster flavor and texture. 
Check Out This Homemade Vegetarian, Gluten Free Oyster Sauce Recipe
Making oyster sauce at home using real oysters may not turn out well. But you can replicate the taste by making a vegetarian oyster sauce instead. Here is the gluten free oyster vegetarian oyster sauce recipe that's easy to prepare at home and has almost the same taste.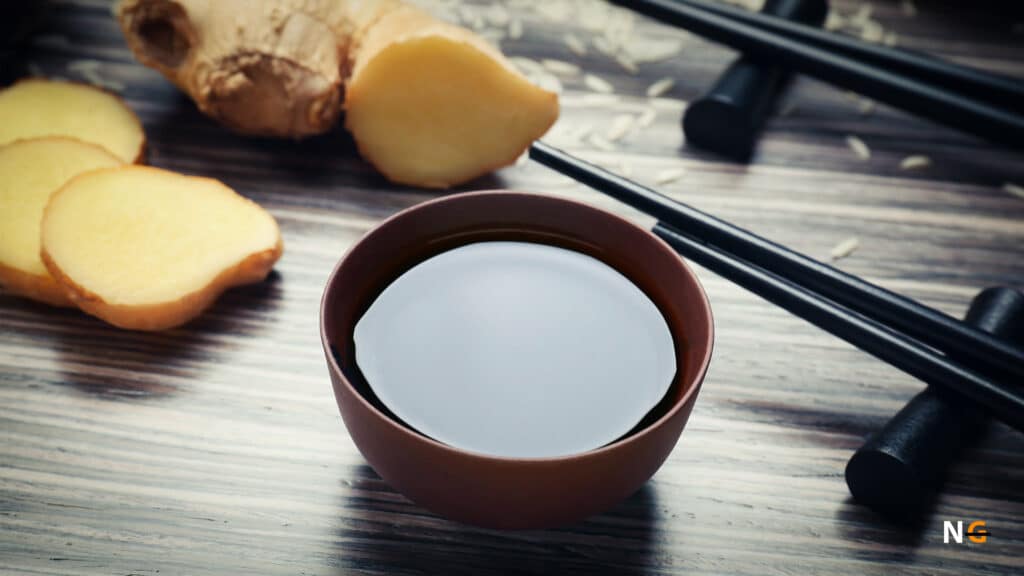 Ingredients 
1.7 oz dried mushroom 
1 tbsp avocado oil 
1 tbsp finely chopped ginger 
2 ½ tsp coarse salt 
8 pitted dates 
2 ¼ cup shiitake mushroom water 
½ tsp coconut aminos 
Method 
Soak the dried mushroom overnight in room temperature water. The mushroom should turn soft and mushy. 
Squeeze out the water from the mushrooms and thinly slice them. Keep aside 
Finally, chop the ginger and fill a bowl with shiitake mushroom water. 
Take a skillet on medium heat and pour avocado oil. Add mushrooms, ginger, and ¼ tsp oil and fry it over high heat for about four minutes. 
Add the coconut amino and saute for another minute on high heat. 
Now turn off the gas and let the ingredients cool. 
Add the sauteed ingredients, 2 ½ cup mushroom water, pitted dates, and 2 tsp salt in a blender, blend at high speed for 60 seconds. 
The vegetarian oyster sauce is ready. Keep it in a glass jar with the refrigerator. You can store it for upto 2 weeks. 
Final Words 
Most oyster sauce adds wheat starch making the condiment unsafe for people on a no gluten diet. But there are lots of brands out there making gluten free oyster sauce that's safe for people who can't consume gluten. 
Always check the product label – whether it bears the gluten free tag or not. If you don't see the gluten free tag, it's best not to have it. 
FAQs 
Is Oyster Sauce Safe For Celiacs? 
Oyster sauce made with only oyster extracts or cornstarch is safe for celiacs. But the ones which add wheat starch aren't safe. 
What Is Oyster Sauce Made of? 
Oyster sauce is made of oyster extract, sugar, salt, cornstarch, or wheat starch and some makers add soy sauce as well. 
Is Vegan Oyster Sauce Available? 
Yes, vegan oyster sauce is available that's made mainly with mushrooms. 
Is Oyster Sauce Healthy? 
Oyster sauce is low in calories and fat, but the sodium content in most store bought oyster sauce is quite high. So pick the ones with low sodium.