Fish sauce is a staple ingredient in Asian cuisine. It's basically a liquid condiment made from fermented fish. The fermentation process takes about two years to achieve its perfect savory flavor. The fish sauce contains amino acids, which are really beneficial for our body. But is fish sauce gluten free? 
Fish sauce can be gluten free and can be not gluten free as well. The answer will largely depend upon the brand. Sometimes brands add wheat extracts to the sauce. Hence, you should check the label and ingredient list before buying one. 
Want to know more about fish sauce? Which brands have gluten free fish sauce? How to find out whether the sauce contains gluten or not? Continue reading to get answers to all these queries.
Is Fish Sauce Gluten Free?
Fish sauce is made from fermented fish, which naturally do not contain gluten. So ideally, it should be gluten free. But that's not always the case. Fish sauce may or may not be gluten free, and the answer totally depends upon the manufacturers. 
Some brands add gluten substances like wheat extract for texture and flavor, adding gluten into the product. For a food item to be gluten free, it should have no gluten product. If you are wondering what gluten is and from where we get it, here is the answer. 
Gluten is a protein that's present in grains like- wheat, barley, rye, semolina, etc. So whenever any food item uses these grains, it automatically becomes non gluten free. 
Celiacs or gluten intolerant people can't digest anything with gluten. If they consume gluten related food, they can experience side effects like- nausea, headache, diarrhea, bloating, etc. Hence, you must check the label before consuming any store bought product. 
As per FDA guidelines, you can consider a product gluten free when its gluten content is less than 20ppm. Any food item with more than this amount will be harmful to celiacs or gluten intolerant people. 
Therefore, don't forget to check the ingredients whenever you buy fish sauce. If the product is gluten free, it will be labeled as a gluten free fish sauce. 
Related Post:- Is Tostitos Salsa Gluten Free?
What Is Fish Sauce? 
Fish sauce is a liquid condiment made from fermented fish. Small fishes are covered with salt and hung in large barrels for an extended time. Gradually, bacteria break down the fish, which ultimately turn into the fish sauce with a savory taste.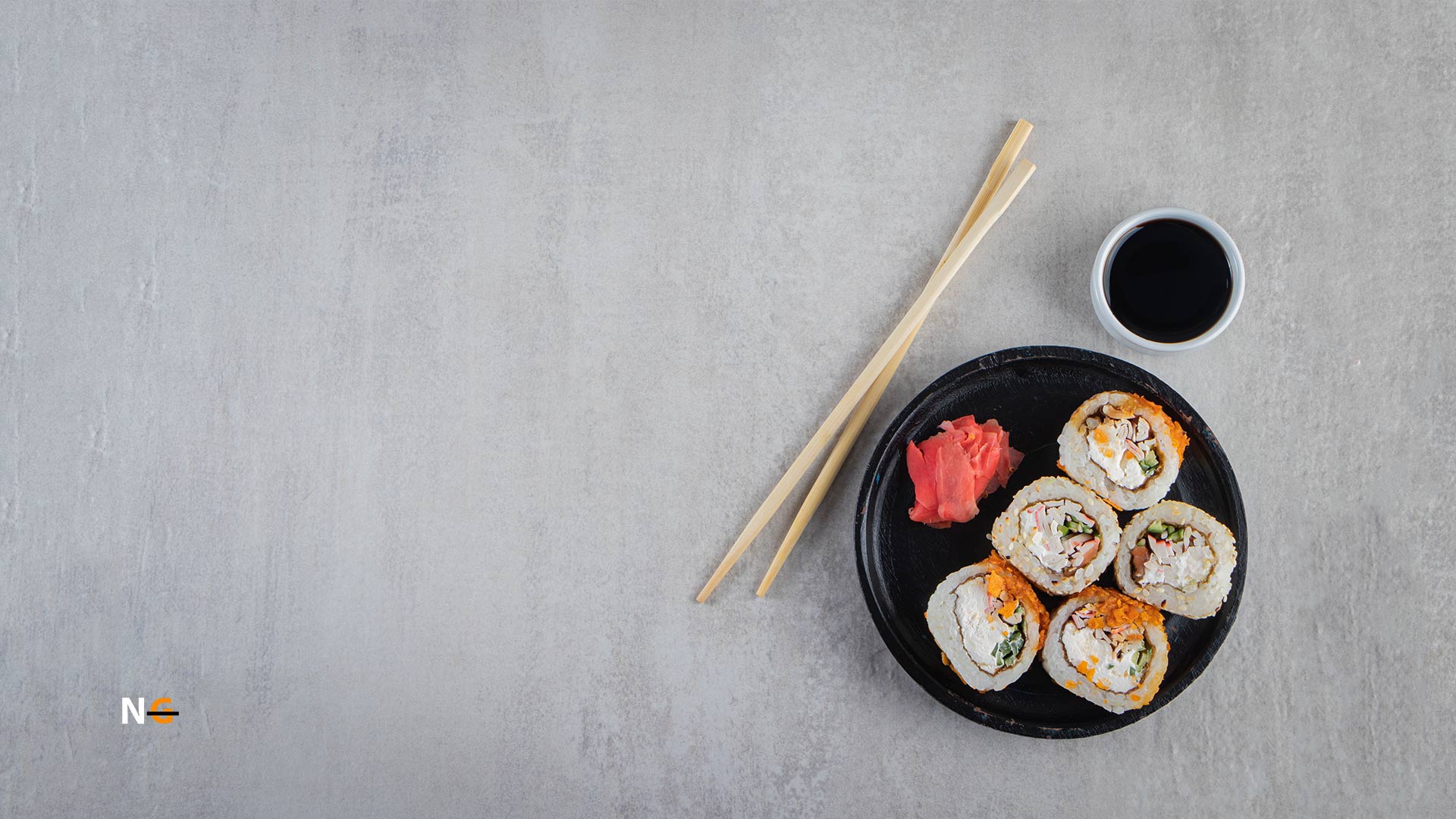 Fish sauce has a very similar flavor to umami due to its sourness, but fish sauce is distinct in the sense that its taste is more on the sweet, salty, briny side. 
You can use fish oil in salads, marinades, stir-fries, roasted chicken, broths, and a lot more. Although it's mainly used in Asian dishes, you can add it to a variety of dishes to add a flavor twist. 
How To Find Out If The Fish Sauce I Picked Contains Gluten? 
People not aware of what gluten is and how it can be present in your dish get confused as to which product to pick. Things like pasta, noodles, bread, etc., are easy to detect as they are made from whole wheat, so ideally, they would have gluten. 
But food made without whole wheat grains may also have gluten. Companies may use wheat extracts to improve texture and flavor, which is applicable for the fish sauce as well. So to find out if the sauce you picked has gluten or not, you should check the ingredient label. 
Besides, if it's a certified gluten free sauce, it will be branded as a gluten free product. But sometimes, you may not get clear information from reading the ingredient list. In such cases, you can refer to the brand website and double-check gluten status. 
Is Fish Sauce Healthy & Benefits? 
Yes, fish sauce is healthy as it contains amino acids, vitamins, iron, and Omega 3. Fish sauce is prepared only by fermenting the fish with salt, and it generates amino acids in this hydrolysis process. 
As per studies, the fish sauce contains five out of eight essential amino acids, including Isoleucine, Valine, Phenylalanine, Lysine, and Methionine. These help your body to get good sleep, recover after an intense workout, monitor your blood sugar levels, sharpen your memory and improve your skin. 
You also get essential vitamins like B1, B2, PP, and B12. Vitamin B12 is especially helpful for pregnant women to promote healthy childbirth. The other vitamins help better cell multiplication, maintain a stable nervous system, etc. 
Fish sauce is a rich source of Omega 3, which helps with heart protection, fat reduction, and brain development. You also get a considerable amount of iron from fish sauce, again benefiting your health. 
Gluten Free Fish Sauce Brands
There are lots of companies that manufacture gluten free fish sauce. Here is a list of some of the best ones in the market. 
Recipes with Fish Sauce: Chef's Special
Here are some delicious recipes you can make with fish sauce that are simple and quick. The recipes I'll share are my personal favorite, and hopefully, you'll like them too. 
1. Chicken Ramen Bowl 
This bowl of soupy ramen can be your comfort food and mood lifter when you are having a not-so-happy day. Here is the ingredient list and the recipe- 
Ingredients 
1 thinly sliced onion 
3 cloves of minced garlic 
1 tablespoon grated ginger 
½ cup rice vinegar 
½ cup reduced-sodium soy sauce 
1 tablespoon fish sauce 
2 tablespoons mirin 
2 tablespoons oyster sauce 
1 tablespoon sriracha sauce 
4 cups chicken broth (low sodium) 
1 cooked shredded chicken breast 
1 cup water 
3 packages ramen noodles 
1 tablespoon vegetable oil 
4 eggs 
¾ pound baby bok choy 
2 green onions (sliced)
1 jalapeno pepper (sliced)
¼ cup cilantro (sliced)
Cooking procedure 
Take a man on medium heat and add the onions. Saute it for about five minutes until the onions turn translucent. 
Add garlic and ginger and cook for thirty seconds more. 
Now add the rice vinegar, oyster sauce, soy sauce, fish sauce, mirin, sriracha sauce, and give everything a nice stir. 
Add water and chicken broth. Boil for about 5 minutes. 
Add baby bok choy and chicken. Cook until the bok choy gets tender. 
Take another saucepan and add salted water. Bring it to a boil. 
Add the ramen and cook for 5 to 7 minutes. 
Drain the noodles and add oil so that it doesn't stick. 
Fill another pot with water and boil eggs. You should be careful not to overcook the eggs. The yolk should have a runny consistency. 
Take ramen in a bowl, add the broth and finish off with the eggs, cilantro, jalapeno, and green onions. 
Your chicken ramen bowl with fish sauce is ready!
2. Thai Pineapple Shrimp Curry 
Ingredients 
½ cup red curry paste 
2 tablespoon olive oil 
1 pound large shrimp. (deveined and peeled)
2 cans of light coconut milk 
½ chopped Spanish onion 
3 small chopped leeks 
3 ounces sliced bamboo shoot (drained)
3 tbsp fish sauce 
5 tbsp white sugar 
Half red bell pepper 
6 ounces fresh green beans 
Half green bell pepper 
2 sliced scallions 
8 ounce pineapple chunks 
1 jalapeno pepper 
Cooking procedure 
In a skillet, heat oil and add the red curry paste, Cook for about 2 minutes. 
Add the shrimp into a red paste and cook for another 3 minutes. 
Take off the shrimp from the skillet and keep it aside on a plate. Scrap off as much paste as possible from the shrimp. 
Add the coconut milk into the paste and add the remaining ingredients- onion, leeks, bamboo shoots, red pepper, green pepper, beans, jalapeno pepper, and scallions. Cook for 10 to 15 minutes until the vegetables get tender. 
Finally, add the pineapple and shrimp and cook for about 5 minutes more. When the shrimps get pink, it's ready to take off the stove. 
Serve with rice and enjoy!
Final Words 
Whether the fish oil you picked is gluten free or not will depend on the manufacturer. Naturally, there are no gluten substances in fish oil, but companies sometimes add it for texture. The best way to find gluten free fish oil is by checking the label and company website. 
Did you find this post informative? Let us know in the comments.
Most Asked Questions About Fish Sauce
What is fish sauce made of? 
Fish sauce is mainly made of salted fermented fish. The fermentation may take from a couple of months up to two years. 
I am slightly gluten sensitive. Can I have any fish sauce? 
You can have a fish sauce that's completely gluten free. Ensure that the one you bought does not have wheat extracts. 
Is fish sauce soy free? 
Yes, fish sauce is soy-free as it's only made from salt and anchovies.