I'm sure you love treating yourself with a tuna sandwich or tuna salad as the fish is not only tasty but has tons of health benefits to offer. But wait, are you dealing with gluten allergies and scared of eating tuna, right? So should you avoid tuna? Is tuna gluten free? 
Raw tuna fish is completely gluten free since gluten is naturally occurring only in some grains like wheat or barley. But be careful of canned tuna fish, especially the meal kit or flavored tuna. 
Want more details about tuna fish? Wondering whether you should eat canned tuna or not? Let's dive in and explore the answers together. 
Is Tuna Gluten Free? Is Canned Tuna Gluten Free?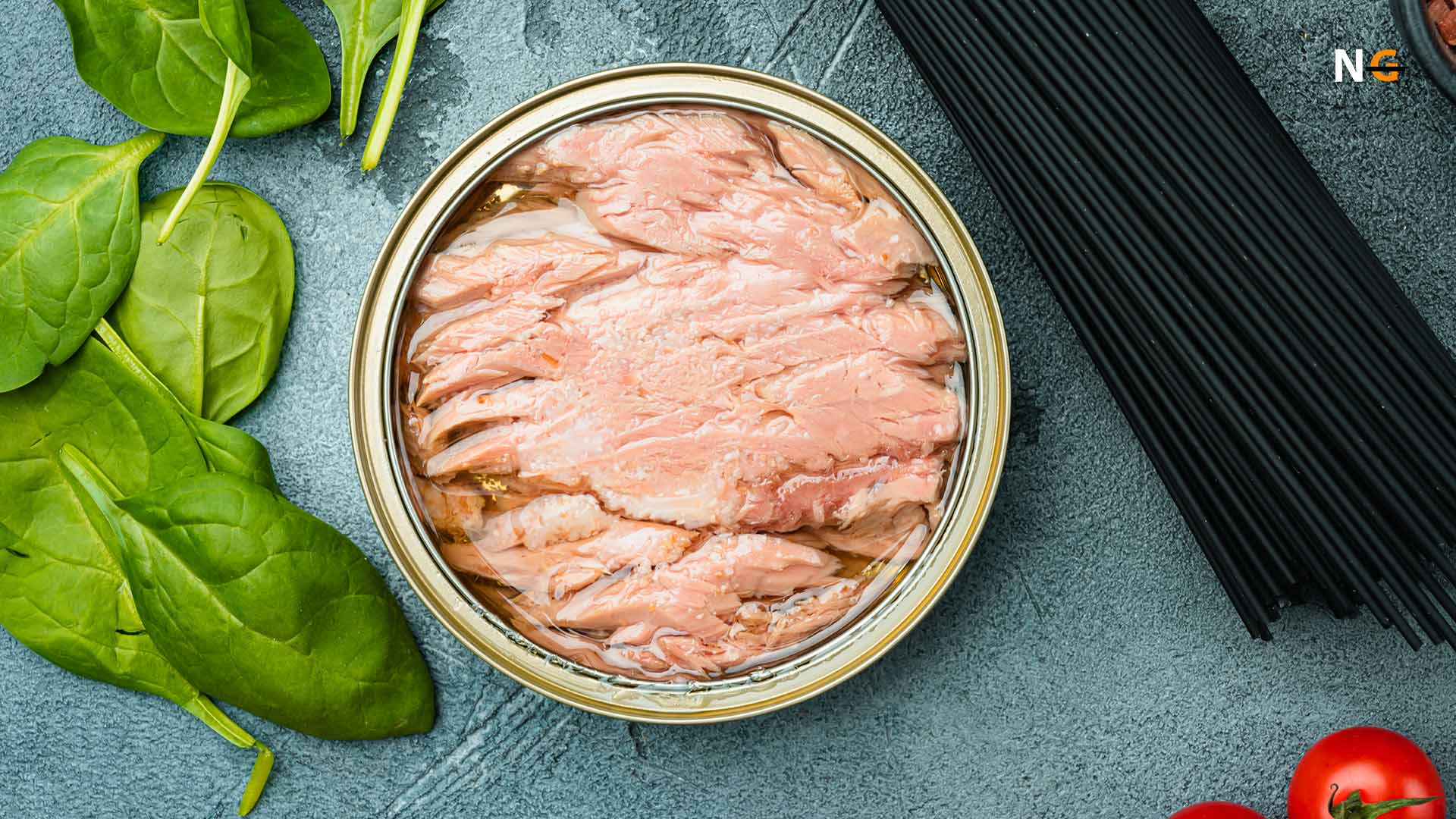 As I mentioned, raw tuna fish is entirely gluten free, and anyone having trouble digesting gluten can consume it. Gluten is not present in any fish or meat products, so celiacs don't have to worry about consuming them. 
But I cannot say the same for canned tuna. While the plain, raw, canned tuna is still safe, the flavored or meal kits may not. Some tuna meal kits like tuna salad kits, tuna with rice, and tuna lunch kits are not always gluten free. 
So, it's best to pick the raw tuna and make your tuna recipes yourself instead of getting pre-prepared meal boxes. Even if you get salad boxes or tuna meal boxes, make sure to read the ingredient list and check if the package contains a gluten free label or not. 
Lastly, go for a certified brand that you know makes gluten free canned tuna. Doing background checks about the brand is crucial when dealing with something so serious as gluten allergies. 
Different Tuna Varieties
There are around fifteen species of tuna along with its subspecies. I'll mention a few species we commonly eat and talk about their specialty.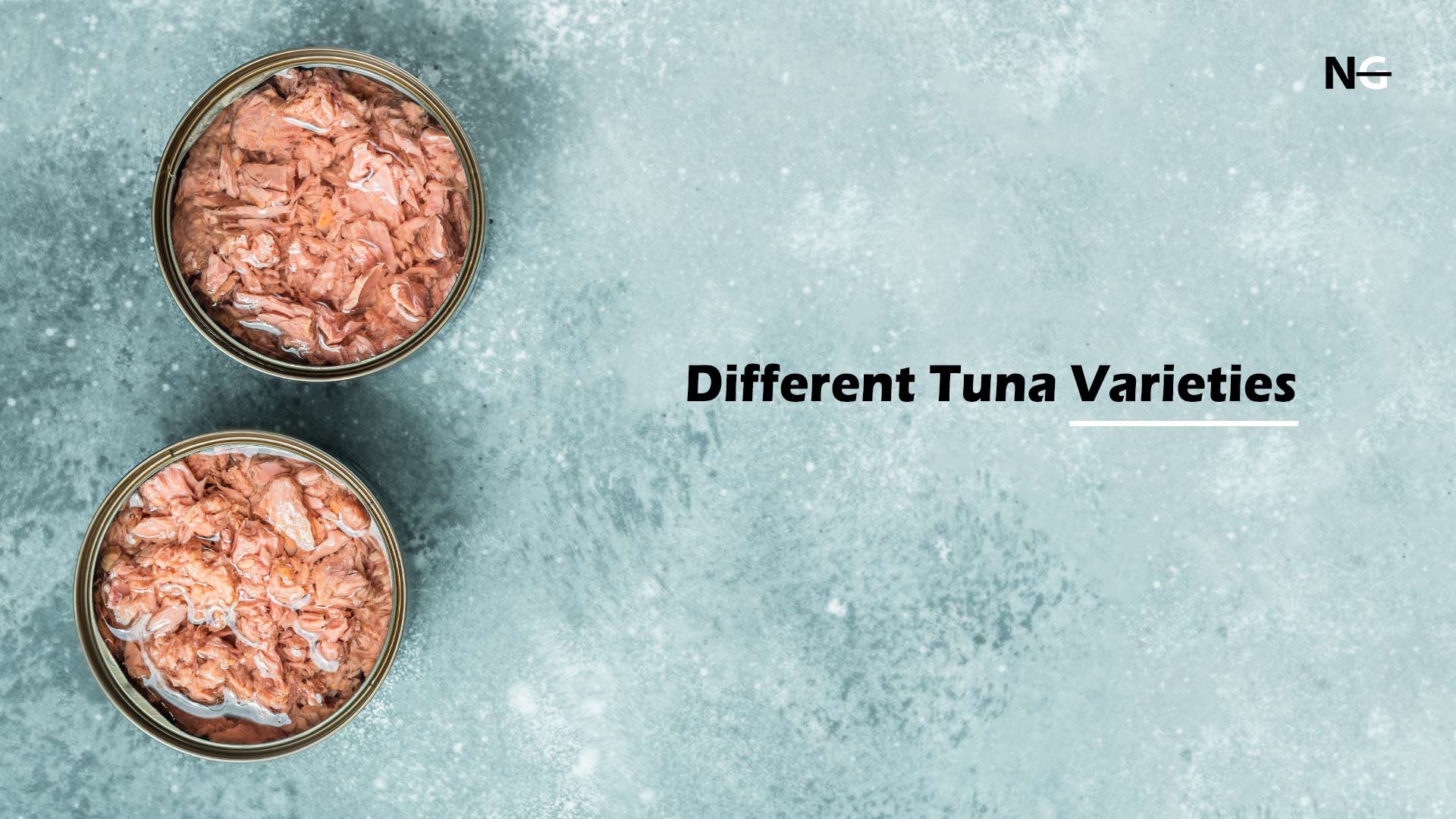 #1. Albacore Tuna 
Albacore tuna has a mild flavor and light flash. This tuna variety holds its meat nicely, making it a better option for grilling. You can find Albacore tuna in cans as well, and it's one of the most widely-eaten tuna fish. 
But the only drawback of Albacore tuna is its mercury level, which is why health experts recommend consuming it in moderation. 
#2. Skipjack Tuna 
Skipjack is another most popularly eaten tuna species. Skipjack tuna is smaller in size, and its meat is tender compared to Albacore tuna. Skipjack tuna has a strong fishy flavor, and its mercury levels are less compared to Albacore. 
#3. Yellowfin Tuna 
Yellowfin tuna has a mild flavor, and you'll find it in sushi, steaks, and a variety of other dishes. Yellowfin tuna is cheaper compared to the other two species mentioned earlier. You can easily find Yellowfin tuna in seafood stores or fish markets. 
#4. Bluefin Tuna 
Bluefin tuna probably has the richest flavor among all the tuna species, which is why it is called the king of the tuna family. It is also the most expensive tuna species, and you'll find it in high-end restaurants. 
#5. Bigeye Tuna 
Bigeye tuna is another popularly eaten tuna variety known for its rich texture and flavor. Bigeye tuna has a more firm fatty meat and is also quite expensive. A single piece of Bigeye tuna can cost you up to $20. 
Is Tuna Healthy? What Are Its Health Benefits?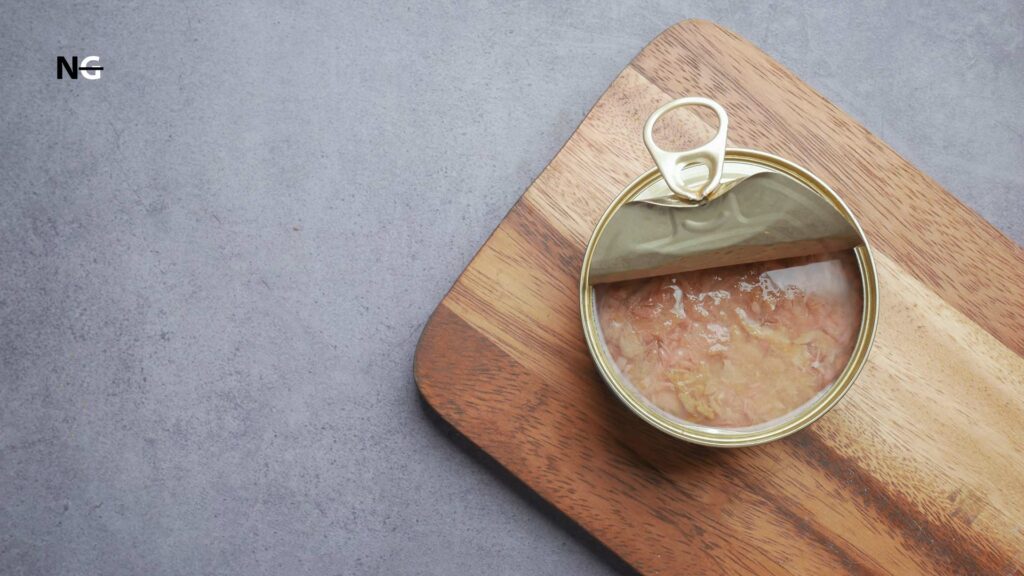 People almost everywhere around the world eat tuna. It is probably one of the most widely-eaten seafood that people love. Apart from its nice meaty taste, tuna offers multiple health benefits. 
Here are some of the health benefits you'll get if you consume tuna- 
#1. Reduces The Risk Of Heart Disease 
Tuna has high amounts of omega-3 fatty acids, which help reduce the LDL cholesterol levels that can accumulate in the heart's arteries. Eating food rich in omega-3 fatty acids like tuna helps prevent the risk of cardiovascular diseases. 
#2. Improves Immune System 
Tuna contains essential vitamins and minerals like- vitamin C, manganese, zinc, selenium, etc. It is also rich in antioxidants which protect our bodies from free radicals and strengthens our immune system. 
Moreover, the B vitamins found in tuna also improve our bone health. 
#3. Helps With Weight Management 
Tuna is a good source of protein. The fish has lean meat, which is lower in calories and fat. So replacing tuna with other high calorie food may help you achieve your fitness goals. 
#4. Prevents The Risk Of Vision Problems 
The omega-3 in tuna fish helps prevent vision problems as well. It contributes to the overall health of the retina and reduces the risk of dry eye. 
Try These Healthy And Gluten Free Recipes With Tuna 
Now that you are aware tuna has multiple health benefits, plus it is gluten free, it's time to cook some delicious and healthy recipes with the fish. All these recipes are gluten free, so there are no restrictions for celiacs or if you are dealing with gluten intolerance. Let's begin. 
1. Classic Tuna Melt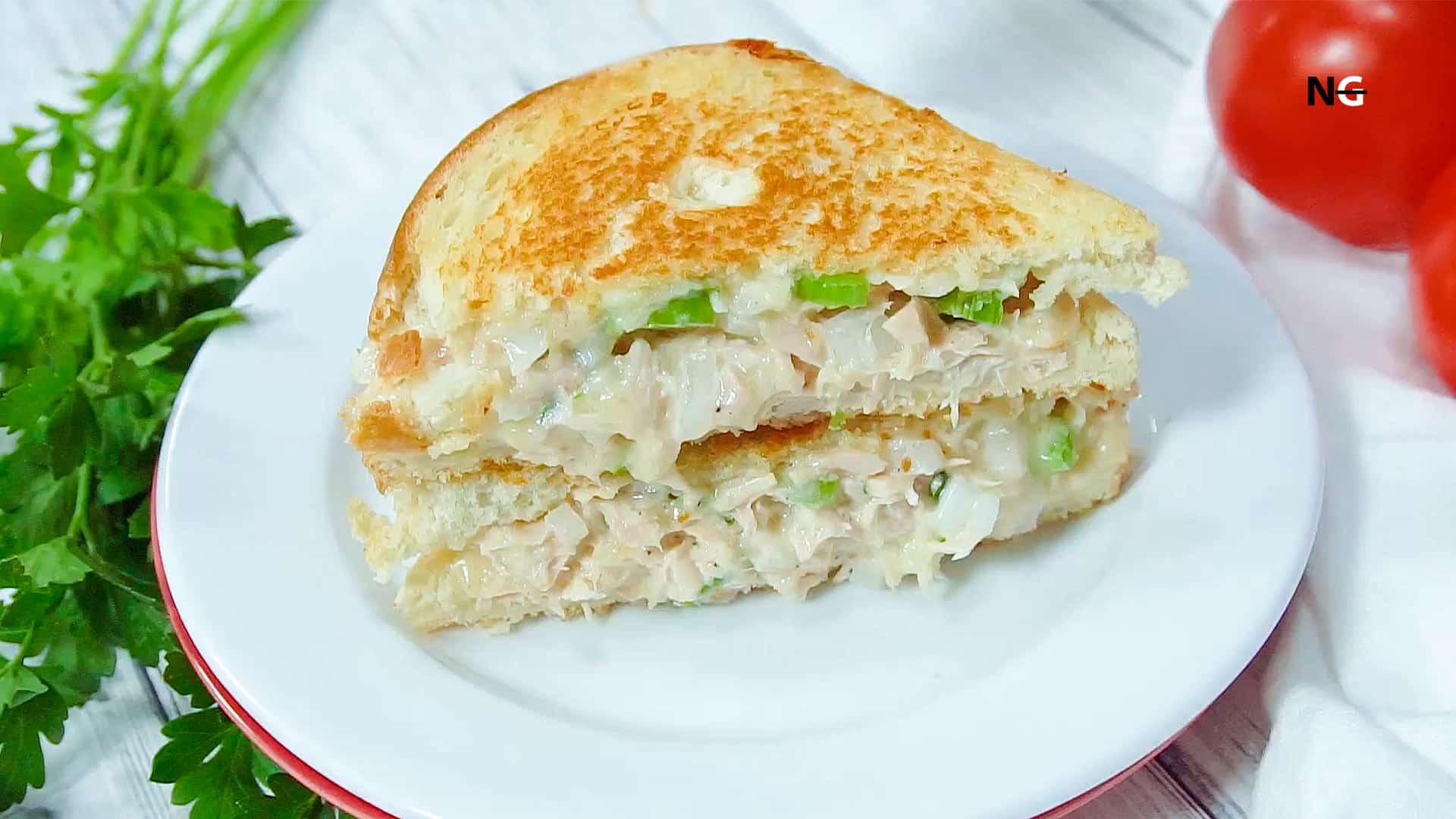 Ingredients 
About 5 ounces of white tuna meat 
¼ cup dill pickles (finely chopped) 
2 tbsp red onion (finely chopped) 
1 tbsp parsley (finely chopped) 
3 tbsp mayonnaise 
¼ tsp dried dill 
1 tbsp dijon mustard 
2 tomato slices 
4 cheddar cheese slices 
4 gluten free bread slices 
Method 
Step One:
Drain the canned tuna meat and transfer the meat to a bowl. If there are any large meat chunks, break them using a fork. Add all the fresh ingredients like- dill pickles, red onion, and parsley to the fish and mix well. Add the remaining ingredients except for cheese and bread slices and give everything a nice mix. 
Step Two 
Spread butter on one side of the bread pieces. Keep the butter side out and spread tuna mix on the other side; one slice of tomato and two slices of cheddar cheese top it off with the other slice of bread. Heat the sandwiches on a skillet for 2 to 3 minutes on each side and serve hot. 
2. Mediterranean Tuna Salad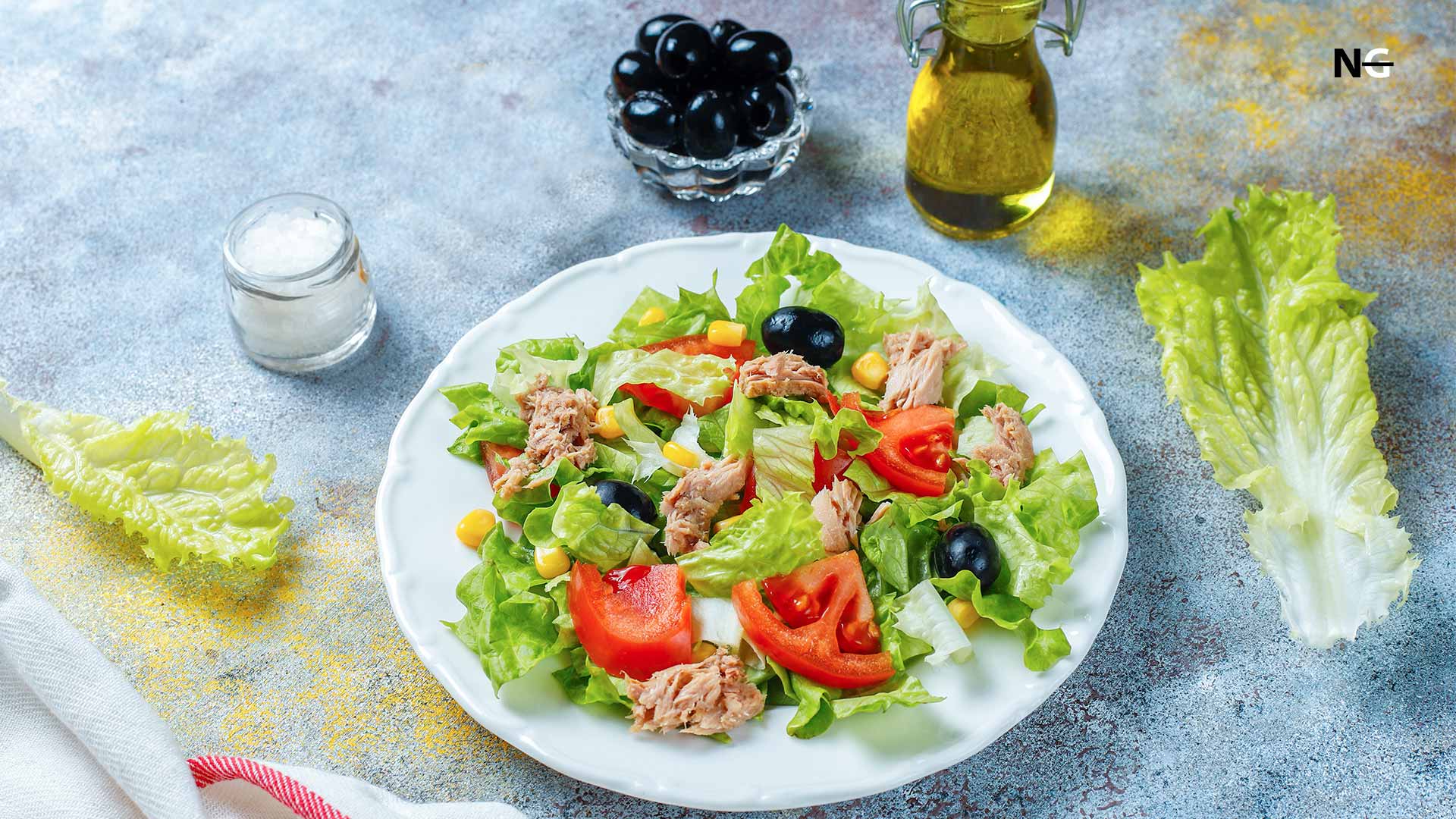 Ingredients 
2.5 ounces of white tuna meat 
1 minced shallot 
1 finely diced red bell pepper 
3 tbsp drained capers 
1 cup chopped cucumber 
1 tbsp olive oil
2 tbsp white vinegar 
1 tbsp dijon mustard 
¼ tsp kosher salt 
Method 
Take tuna in a bowl and shred the meat using a fork. Add the rest of the ingredients and mix everything well. You can refrigerate this salad for up to three days. 
Conclusion 
Raw tuna is gluten free, and you can have it without fearing gluten allergies. These saltwater fish have loads of health benefits to offer, so it's great to add them to your diet. But like I said, be careful of the flavored canned tuna as some contain gluten substances. 
Don't forget to try the gluten free tuna recipes I shared; trust me, they taste delish. To get more updates on gluten free food, continue following Nothing Gluten. 
FAQs 
Is Tuna High On Sodium? 
Only canned tuna fish is high in sodium. A single can of tuna fish contains around 247 mg of sodium. 
Is StarKist Tuna Gluten Free? 
Yes, StarKist tuna fish is gluten free. But ensure to check the ingredient label if you are getting a flavored StarKist tuna. 
Which Canned Tuna Brands Are Gluten Free? 
Some of the gluten free tuna brands are- Bumble Bee Sea Foods, StarKist Tuna, John West Tinned Tuna, etc.