La Choy soy sauce is an all-purpose soy sauce that can give your ordinary dishes a taste twist. It has similar taste and texture as basic soy sauce but the question we get most of this sauce is, is la Choy soy sauce gluten free? 
La Choy soy sauce is gluten free, and it is labeled as a gluten free product. Most soy sauce has wheat as an ingredient that is absent in the ingredient list of La Choy, making the product totally gluten free. 
Want to know more about what makes La Choy soy sauce gluten free? What ingredients are there? If yes, keep scrolling through till the end. 
Is La Choy Soy Sauce Gluten Free? 
La Choy Soy sauce is gluten free as it does not contain any substance, which may include gluten. Regular store bought soy sauce has ingredients like wheat, fermented mold or yeast, soybean, salt, etc. 
Mold, yeast, and wheat are the primary sources of gluten as these are gluten grains. What makes La Choy Sauce gluten free is the absence of any of these ingredients. La Choy soy sauce is made from hydrolyzed soy protein, water, corn syrup, and caramel color.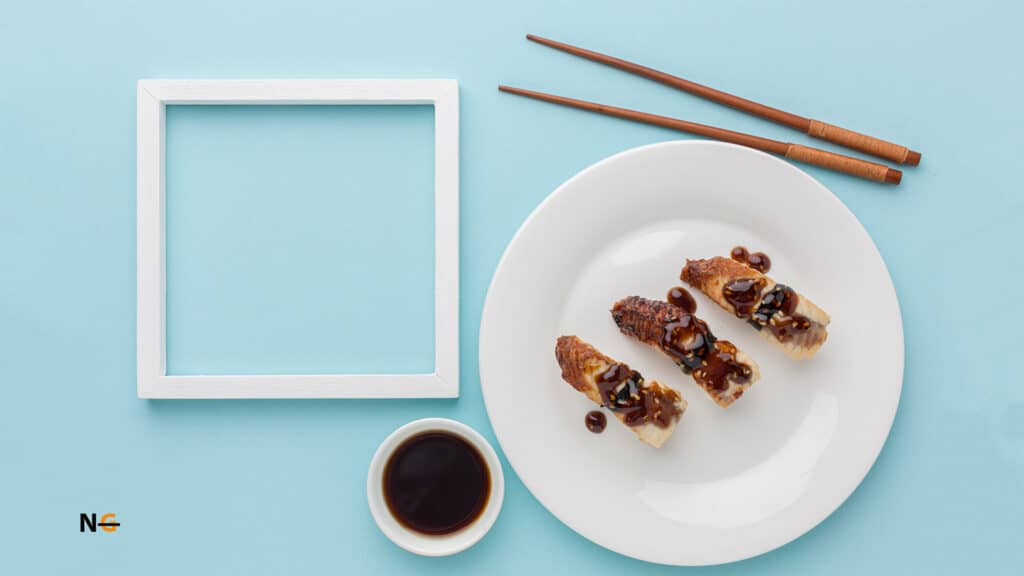 There are no traces of gluten in these ingredients; hence safe for people on a gluten free diet or gluten insensitivity. The product is also manufactured in the safest and hygienic conditions, so the fear of cross-contamination is also absent. 
Read the following section to understand what all ingredients go into the making of La Choy soy sauce and better judge if you should consume it or not. 
La Choy Soy Sauce: Origin And Ingredient List With Nutritional Facts 
La Choy, as a brand, is famous for manufacturing packaged Chinese food. The company was originally a part of another famous American packaged and canned food company, ConAgra. 
One of the famous products of La Choy is its soy sauce. The product got popular as a gluten free alternative to typical soy sauce hence a healthier alternative too. 
But what makes La Choy a better soy sauce? What's unique in its ingredient list? Let's find out. 
The ingredients of La Choy soy sauce are- 
Water 
Hydrolyzed soy protein 
Salt 
Corn syrup 
Caramel color 
Potassium sorbate (preservative)
La Choy soy sauce nutritional facts per 1 tablespoon 
| | | |
| --- | --- | --- |
| Calories  | 10 | Daily Value  |
| Total fat | 0g | 0% |
| Saturated fat | 0g | 0% |
| Trans fat | 0g | 0% |
| Cholesterol  | 0mg | 0% |
| Sodium  | 1250mg | 52% |
| Total carbs  | 2g | 1% |
| Dietary fiber  | 0g | 0% |
| Protein  | 1g | |
| Potassium  | 65mg | 2% |
Is Soy Sauce In General Gluten Free? 
Soy sauce is a common ingredient in most Asian dishes. The strong sour taste of the sauce adds an aromatic and tasty twist to recipes. 
Although people have been consuming soy sauce for the longest time, the recent surge in gluten intolerance has made people conscious of their food choices. Among other food items in question, soy sauce too has made its entry into the list. 
So the common query among people is if soy sauce is gluten free or not. Unfortunately, the answer is no. Soy sauce isn't gluten free. Although soy sauce sounds like it's made from soybeans, it's actually made from wheat and very little soy. 
This sauce is made by combining soy and crushed wheat, allowing the mixture to ferment. Since wheat is a gluten grain, it contains gluten naturally, making soy sauce a non-gluten free product. 
Here is the nutritional information of soy sauce for one tablespoon 
| | |
| --- | --- |
| Calories  | 8.5 |
| Fat  | 0.1g |
| Sodium  | 879 mg |
| Carbohydrate  | 0.8g |
| Fiber  | 0.1g |
| Suars  | 0.6g |
| Protein  | 1.3g  |
These stats may vary for different brands of soy sauce, but this is the average amount you generally get from one tablespoon of soy sauce. 
Can Celiacs Have Soy Sauce? Is La Choy Soy Sauce Safe For Gluten Sensitive People? 
As we have been stating throughout the article, soy sauce contains gluten, so it's not safe for celiacs. Therefore, it's beneficial for celiacs to avoid soy sauce at all costs. Any food item with barley, wheat, rye, malt, etc., is extremely harmful to celiacs or gluten sensitive people. 
Consuming such food will lead to nausea, headache, bloating, fatigue, diarrhea, and serious side effects like malnutrition, weight loss, intestinal damage. 
La Choy soy sauce has been branded as a gluten free alternative to soy sauce hence is safe for gluten sensitive people. There is no malt or wheat in La Choy soy sauce, so you don't have to worry about getting the above-mentioned side effects. 
Even people with celiac disease can have La Choy soy sauce. It's an all purpose sauce, so you can add it to different dishes as a substitute for basic soy sauce. 
Gluten Free Soy Sauce List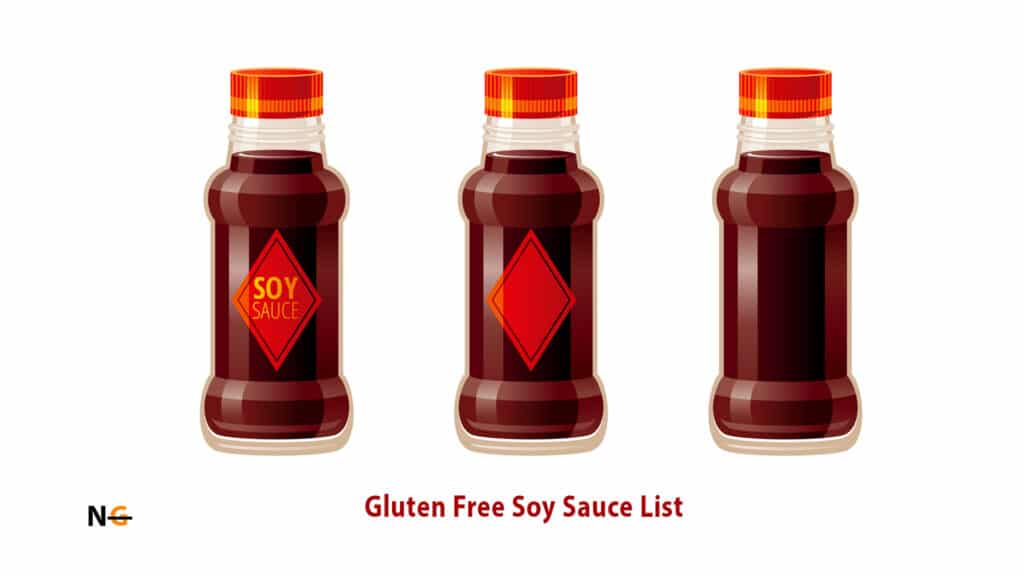 Finding gluten free soy sauce sometimes can be really taxing. Some products may not have any gluten related products, but there might be chances of cross-contamination. 
Besides, even in the absence of gluten substance, some brands don't label their soy sauces as gluten free, primarily because it has not undergone the gluten free test. 
But we have shortlisted a few products that are labeled gluten free and are safe for celiacs as well. 
Must-Try Recipes With La Choy Soy Sauce
Here are some lip smacking recipes you can try with La Choy soy sauce. I have shared my top favorite ones, which are my comfort meal, and they are best to serve your guests too. 
Pressure Cooker Honey Garlic Chicken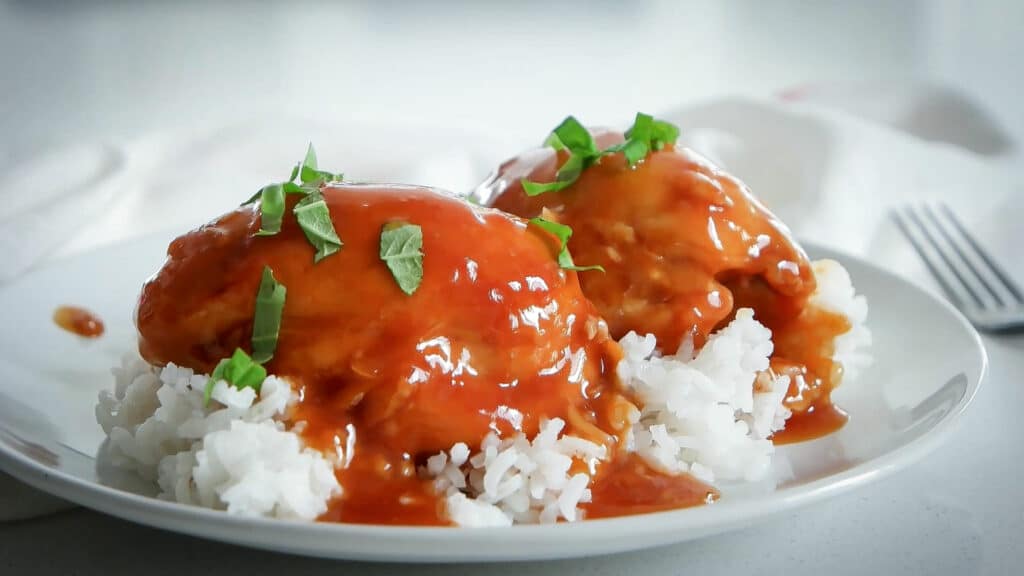 It's a delicious sweet and sour Asian chicken recipe that you can quickly make in your pressure cooker. Let's check the ingredients and cooking procedure-
Ingredients 
1 ½ cup jasmine rice 
2 ½ cup water 
¼ tablespoon La Choy soy sauce 
¼ cup tomato ketchup 
¼ cup honey 
4 cloves chopped garlic 
1 teaspoon toasted sesame oil
¼ teaspoon chili flakes 
Nonstick cooking spray 
1 ½ pound boneless chicken. Cut it into small pieces 
2 tablespoon cornstarch 
2 tablespoon water
3 cups stir-fried veggies 
2 sliced onions 
Toasted sesame seeds for garnishing 
Cooking procedure 
Cook the rice as per the package direction and keep it aside. 
Take a bowl and whisk La Choy soy sauce, ketchup, honey, garlic, sesame oil, red pepper flakes, and half a cup of water together. 
Take an electric cooker and spray with the nonstick cooking spray. 
Add the sliced chicken and pour the sauce mix over it. 
Place the cooker rack on top of the chicken and place the rice pan on it. 
Cook the chicken on high heat for about 10 minutes with a closed lid. 
Once done, release the steam and remove the rice rack. 
Take a small bowl and mix two tablespoons of cornstarch with water. 
Add the cornstarch mix into the chicken. Let it boil. 
Add the vegetables and cook for an additional 5 minutes. 
The sauce should thicken and coat the chicken and vegetables. 
Take the rice on a plate and pour the chicken and veggies on top of it. 
Garnish with sesame seeds and onions!
Nutritional facts of pressure cooker honey garlic chicken 
| | |
| --- | --- |
| Calories  | 432 |
| Calcium  | 47mg |
| Cholesterol  | 115mg |
| Total fat | 8g |
| Iron  | 3mg |
| Sodium  | 240mg  |
| Protein  | 25g |
| Saturated fat | 2g |
| Sugars  | 16g |
| Dietary fiber  | 2g |
| Vitamin C | 15mg  |
| Vitamin A | 149 IU |
Grilled Spicy Shrimp Foil Packets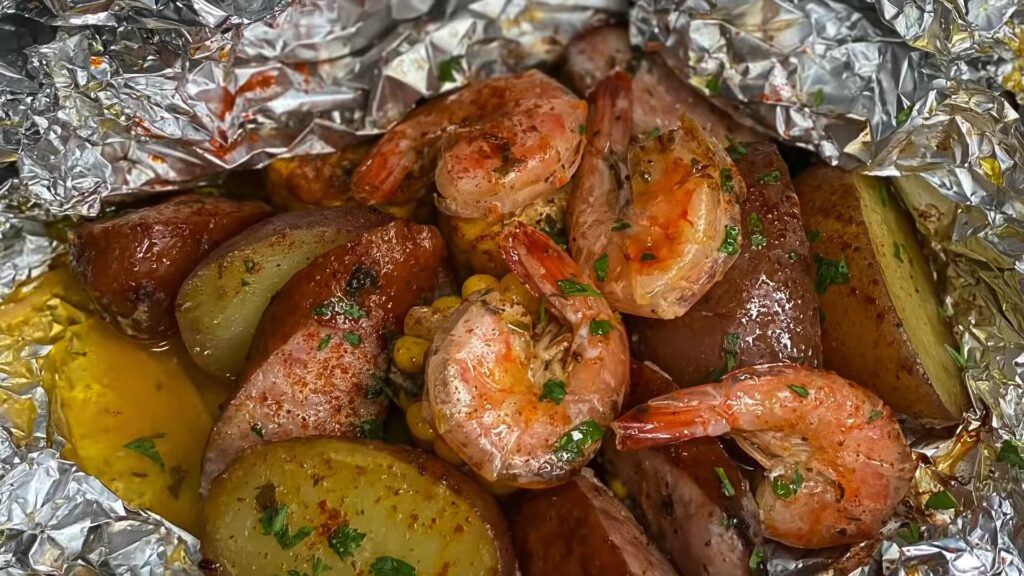 Add this recipe to your weekend lunch or dinners to make your meals extra special. Here is a quick look at the ingredients and cooking instructions. 
Ingredients 
¾ pound trimmed green beans  
1 pound large peeled and deveined prawns 
¼ cup Asian Chili garlic sauce 
1 tablespoon toasted sesame oil 
1 tablespoon La Choy soy sauce 
2 tablespoon seasoned rice vinegar 
1 teaspoon finely chopped fresh ginger 
Nonstick cooking spray 
Sesame seeds for garnishing (optional) 
Cooking procedure 
Preheat the gas grill on medium heat 
In a microwave-safe bowl, place the beans and cover 
Cook for 4 minutes on high heat in the microwave. Beans should get crispier. 
Take another bowl and the shrimp, soy sauce, chili garlic sauce, oil, vinegar, and ginger. Mix well. 
Take 18x12inch heavy aluminum foil and apply nonstick cooking spray
Divide the shrimps into foil papers. Fold them well from the top and sides. 
Place the shrimp packets on the grill and cover them. Cook for 12 to 15 minutes.
The shrimp should turn pink, and the beans should get tender. 
Garnish with sesame seeds, and your shrimp foil packets are ready to eat!
Nutritional facts 
| | |
| --- | --- |
| Calories  | 174 |
| Calcium  | 99mg |
| Carbs  | 8g |
| Cholesterol  | 177 mg |
| Toral fat | 8g |
| Iron  | 2mg |
| Sodium  | 1032 mg |
| Protein  | 24g |
| Saturated fat | 1g |
| Sugars  | 2g |
| Dietary fiber  | 3g |
| Vitamin C | 11mg |
| Vitamin A | 792 IU |
Conclusion 
La Choy soy sauce is gluten free and is safe for gluten sensitive people. Ingredients like wheat, malt, rye, barley, and anything similar containing gluten are absent from the La Choy ingredient list. 
So now you can enjoy this all purpose sauce in different dishes. Did you find this post useful? Let us know in the comments!
Most Asked Questions About La Choy Soy Sauce. 
What makes La Choy soy sauce gluten free? 
La Choy does not have wheat like other soy sauce brands, which makes it gluten free. 
Does La Choy soy sauce have the same taste as normal soy sauce?
Yes, La Choy soy sauce has the same taste as regular soy sauce. Adding it to your recipes will ensure the same flavor and texture. 
Does soy sauce contain wheat? 
Yes, all soy sauce contains gluten unless it's labeled gluten free.