When I hear queso, the only words that come to my mind are- cheesy, creamy, and gooey. This Mexican melted cheese appetizer is best enjoyed with nachos, chips, breadsticks, and a lot more. It's quite hard to resist queso, but what about its gluten content? Is queso gluten free? 
Yes, queso is gluten free. The appetizer or side dish is made with melted cheese, salsa, and sometimes cornstarch and does not contain wheat or barley. So people having issues digesting gluten can happily enjoy some queso. 
But some makers may add wheat flour to thicken queso, so there could be chances of gluten contamination. Keep reading to know how to know if the queso you are eating is safe or not. 
Is Queso Gluten Free?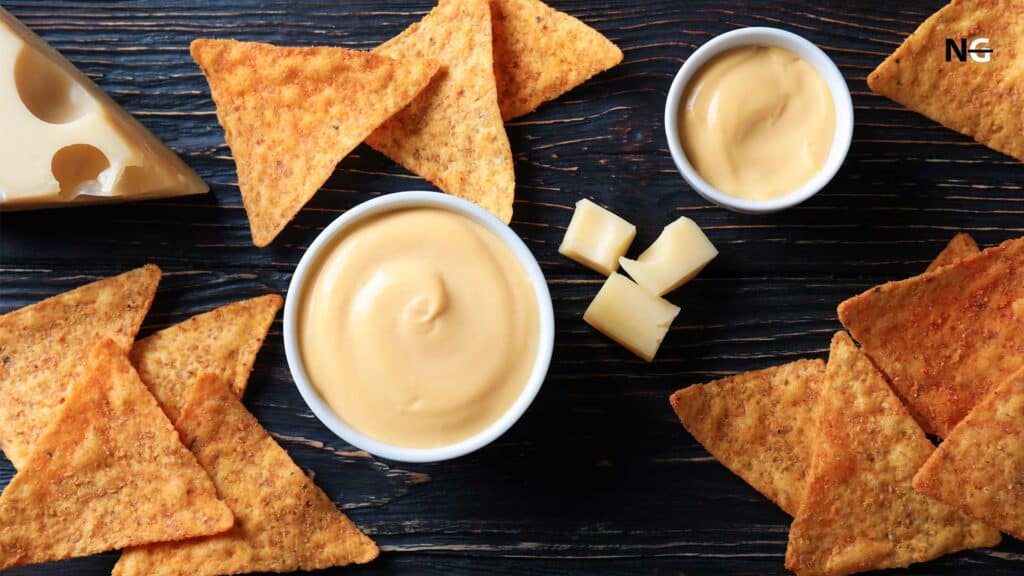 Yes, queso is gluten free as per the traditional recipe. The side dish or appetizer is made with a mix of cheese, fresh vegetables, and herbs like tomato, cilantro, onion, garlic, some spices, and cornstarch to thicken the sauce. 
The ingredients I just mentioned don't contain any gluten substance; therefore, people unable to digest gluten can consume queso. 
But here is the catch. Queso is available in readymade packages as well. A lot of this store-bought queso use wheat as a thickener contaminating the sauce with gluten. So if you get readymade queso, don't forget to check the ingredient list. 
How Is Queso Made? What Are Its Ingredients?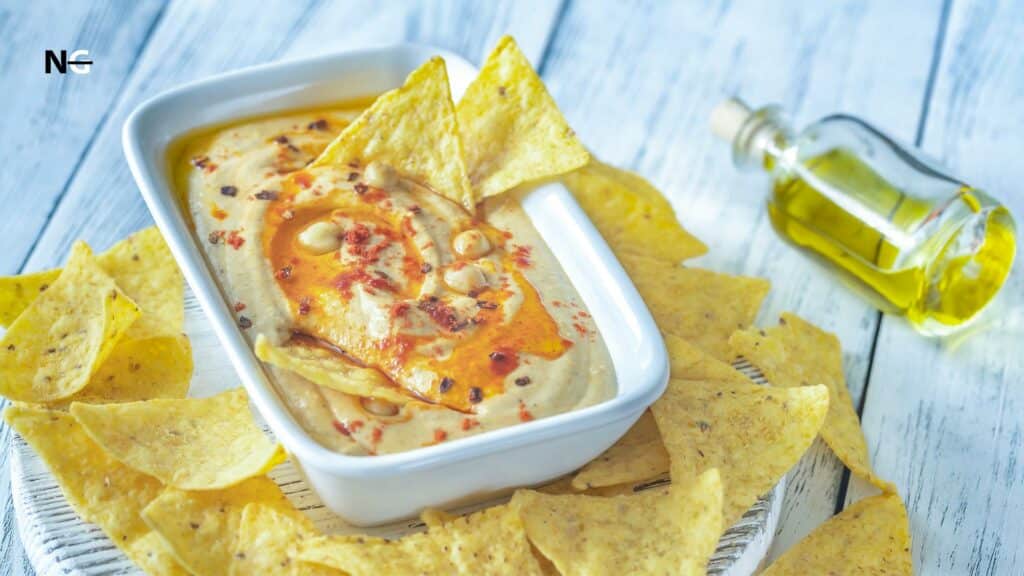 This authentic Mexican dip is not very hard to make. Cheese is the crucial ingredient in the dish, and the traditional recipe requires a mix of different cheeses. Asadero is the most common type of cheese used in queso due to its creamy, velvety texture. 
Other ingredients used in the recipe are- butter, cream, chives, cilantro, tomatoes, chili, garlic jalapenos, and cornflour. Queso is made by melting the cheese and mixing it with the rest of the ingredients, which takes no more than 15 to 20 minutes. 
The dish is best enjoyed as a dip with nachos, on top of burrito bowls, nachos, taquitos, and other Mexican dishes. 
Is Queso Vegan?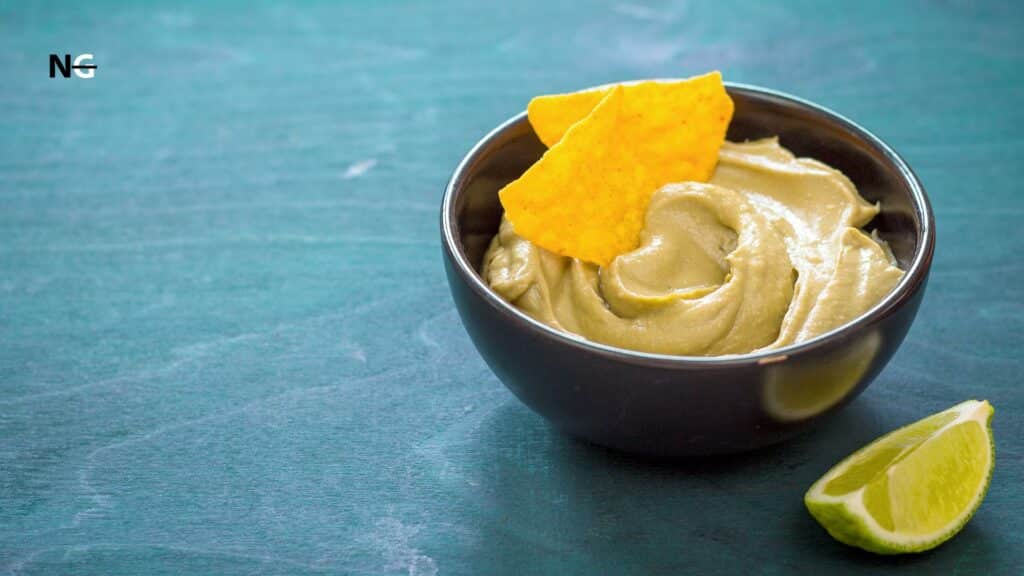 Queso is not vegan as it's made from different types of dairy based cheese. But you can make vegan queso with coconut cream or other plant based cheese mixes and add the other ingredients and spices. Vegan queso also tastes as delicious as dairy based one, but the texture is less creamy. 
Is Queso Healthy?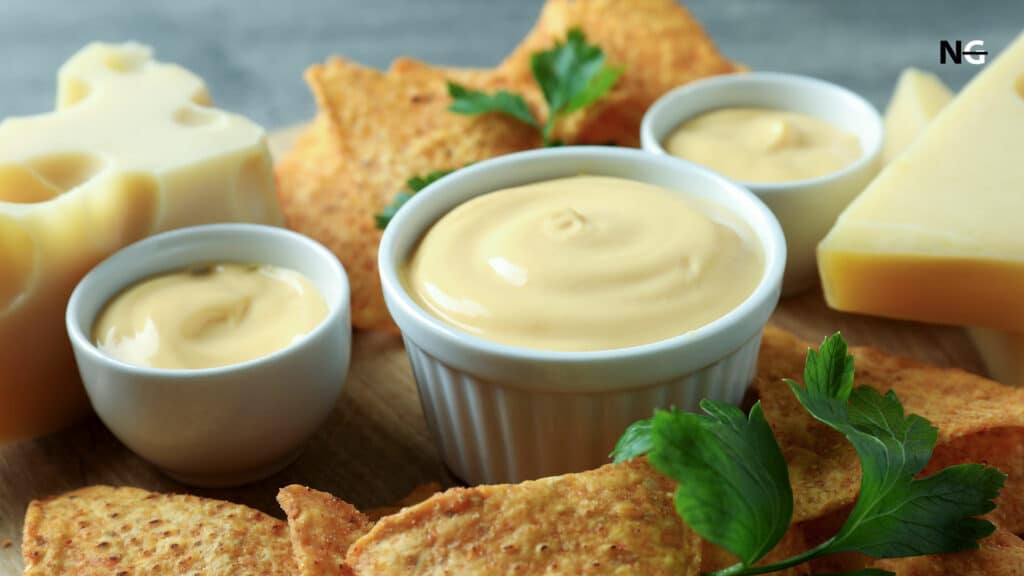 Queso is rich in calcium, protein, vitamin A, B12, and D. These essential nutrients may improve the absorption of minerals in our digestive tract. These also help manage blood pressure levels. 
As the authentic queso is made with pure dairy, it also provides us omega-3 and fatty acids. Omega-3 helps strengthen our immune system and reduce the risk of cardiovascular disease. 
However, you should consume queso in moderation to avail the health benefits to the maximum. Overconsuming it may lead to obesity since queso is quite high in calories. 
Let's take a look at the nutritional facts of one tablespoon of queso-
Here is the nutritional information you provided, presented in table form:
| Nutrient | Amount |
| --- | --- |
| Calories | 35 |
| Fat | 2.5 grams |
| Saturated fat | 1.6 grams |
| Trans fat | 0 |
| Sodium | 198 milligrams |
| Cholesterol | 9.1 milligrams |
| Potassium | 46 milligrams |
| Total carbs | 1.4 grams |
| Sugars | 0.9 grams |
| Dietary fibers | 0 grams |
| Protein | 1.9 grams |
| Calcium | 5% |
| Vitamin A | 3% |
| Vitamin C | 1% |
| Vitamin D | 4% |
Delicious, Simple, And Gluten Free Queso Recipe
My mouth is already watering from hearing so much about queso, and I am sure yours is too. So let's just check out this easy homemade queso recipe you can try your hand at-.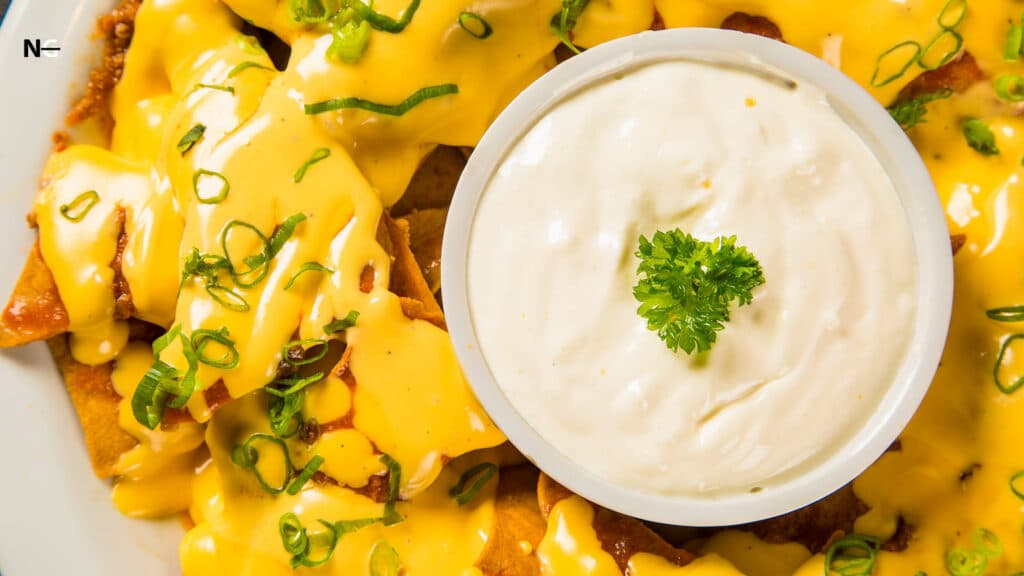 Ingredients 
½ pound cheddar cheese 
¾ cup finely chopped green onions 
1 tbsp butter 
2 large minced garlic cloves 
½ tsp cumin powder 
½ tsp onion powder 
100g diced cherry tomatoes 
1 tbsp cornflour 
½ tsp cayenne powder 
13oz evaporated milk
¼ cup finely chopped cilantro 
4 oz roasted green chilies 
Method 
Step one 
Melt butter in a medium sized pot over medium heat. Add the green onions and saute them for about four minutes until translucent. Next, add the garlic and saute for another 30 seconds. 
Step two 
Now add the tomatoes, chiles, cayenne pepper, onion, and cumin powder, and saute for two minutes until the ingredients get soft. Mix cornflour with water and add it to the pot. Now stir in the evaporated milk and mix everything well. 
Step three
Let the mixture come to a boil, then add the cheese. Keep stirring until the cheese melts and becomes smooth. Turn off the heat. Add salt to your taste and some more fresh green onion and cilantro. Give it a nice mix again, and enjoy it with nachos, burritos, or any dish of your choice. 
You can store leftover queso in the refrigerator for later consumption. You can reheat it on the microwave or stove and add some milk to adjust the consistency. 
Conclusion 
Hopefully, you found your answer to if queso is gluten free or not. The dish is gluten free as long as makers don't use wheat thickeners. Queso is a great recipe to enjoy as a dip or sauce, so do try out the gluten free queso recipe I shared. 
Stay tuned with Nothing Gluten for more exciting posts about gluten and non-gluten like Jolly Ranchers, Kraft Parmesan Cheese and more. 
FAQs 
Is Queso And Mozzarella Cheese The Same? 
No, queso and mozzarella cheese are not the same. Queso fresco cheese has a more tangy flavor than mozzarella. Texture-wise also, queso is creamier. 
Is Velveeta Queso Blanco Cheese Gluten Free? 
No, Velveeta Queso Blanco cheese is not gluten free. It contains wheat thickeners, so it's not safe to eat on a gluten free diet. 
Is Tostitos Queso Gluten Free? 
Yes, Tostitos queso is gluten free. The brand does not use any gluten grains, so it's considered safe for gluten intolerant people. 
Is Blue Cheese Gluten Free? 
Yes, blue cheese is gluten free. It's made from cow's milk, which does not contain any gluten ingredients.