Following a gluten free diet isn't easy. It requires you to avoid even your favorite food and drinks to keep those gluten allergies at bay. If you are a rum lover and wondering if the alcohol is safe for you or not, you are about to unveil the truth. 
So what is the gluten status of rum? Is rum gluten free? 
Yes, distilled rum is gluten free. Rum is made from sugarcane molasses or sugarcane juice, so there are no harmful gluten substances. But be careful of flavored rum as these may have hidden gluten. 
Does it still sound confusing? Don't worry. Read this article to understand what ingredients go into making a gluten free rum and some refreshing gluten free rum cocktail recipes to relish the drink on hot summer days. 
Is Rum Gluten Free?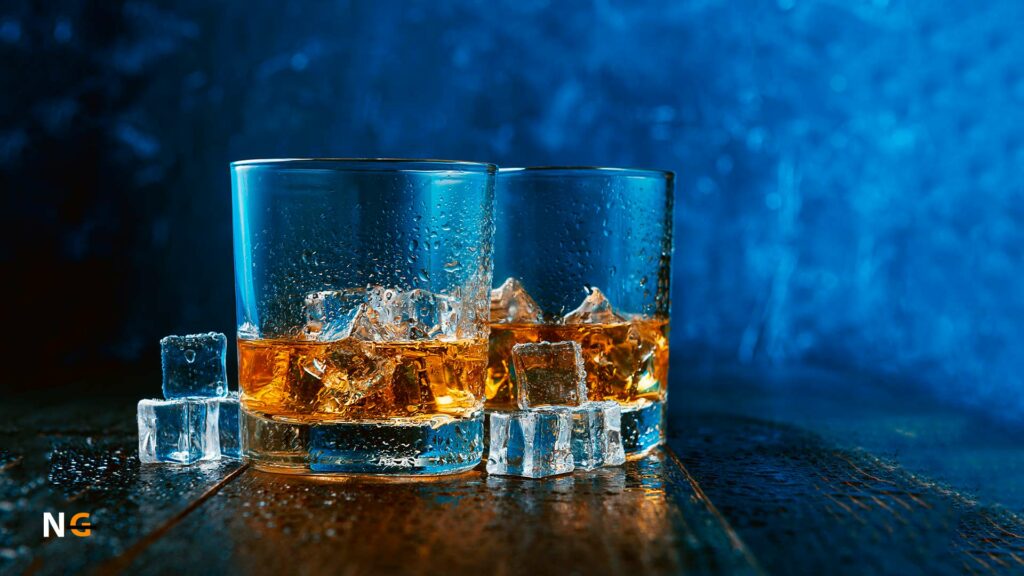 Pure distilled rum is gluten free. Makers don't use any gluten allergy causing ingredients like wheat, barley, semolina, rye, etc., in rum. The liquor is made primarily from sugarcane juice or sugarcane molasses; therefore, there is no gluten in it. 
Sugarcane isn't a gluten plant or grain; hence it has no risk of contaminating rum with gluten. But here is a catch. You will find lots of flavored rum in the market, and the gluten status of these may vary. 
Added flavorings may have gluten, so you might want to be on the lookout for these. I would suggest celiacs pick plain unflavored rum as these are completely free from additional flavorings. 
Related Posts:- Is Soju Gluten Free?
What Are The Ingredients In Rum? 
The primary ingredient in rum is sugarcane. Rum is a byproduct of molasses or black treacle. Makers may sometimes add other ingredients like spices (rosemary, star anise, cinnamon, black pepper, etc.), fruit extract, and caramelized sugar to enhance taste and flavor. 
The liquor is then fermented, distilled, and aged in oak barrels. Based on how rum is made and the ingredients used, you get to pick from white, Cuban, spiced, dark, fruit-flavored, and navy rum. 
Can Celiacs Drink Rum?
Yes, celiac paitents can drink pure distilled rum. Rum isn't made from any gluten grain, plus the distillation process gets rid of all heavy compounds like gluten. But celiacs shouldn't drink the flavored rum as the gluten status of these is still in question. 
Best Rum Choices When Eating Gluten-Free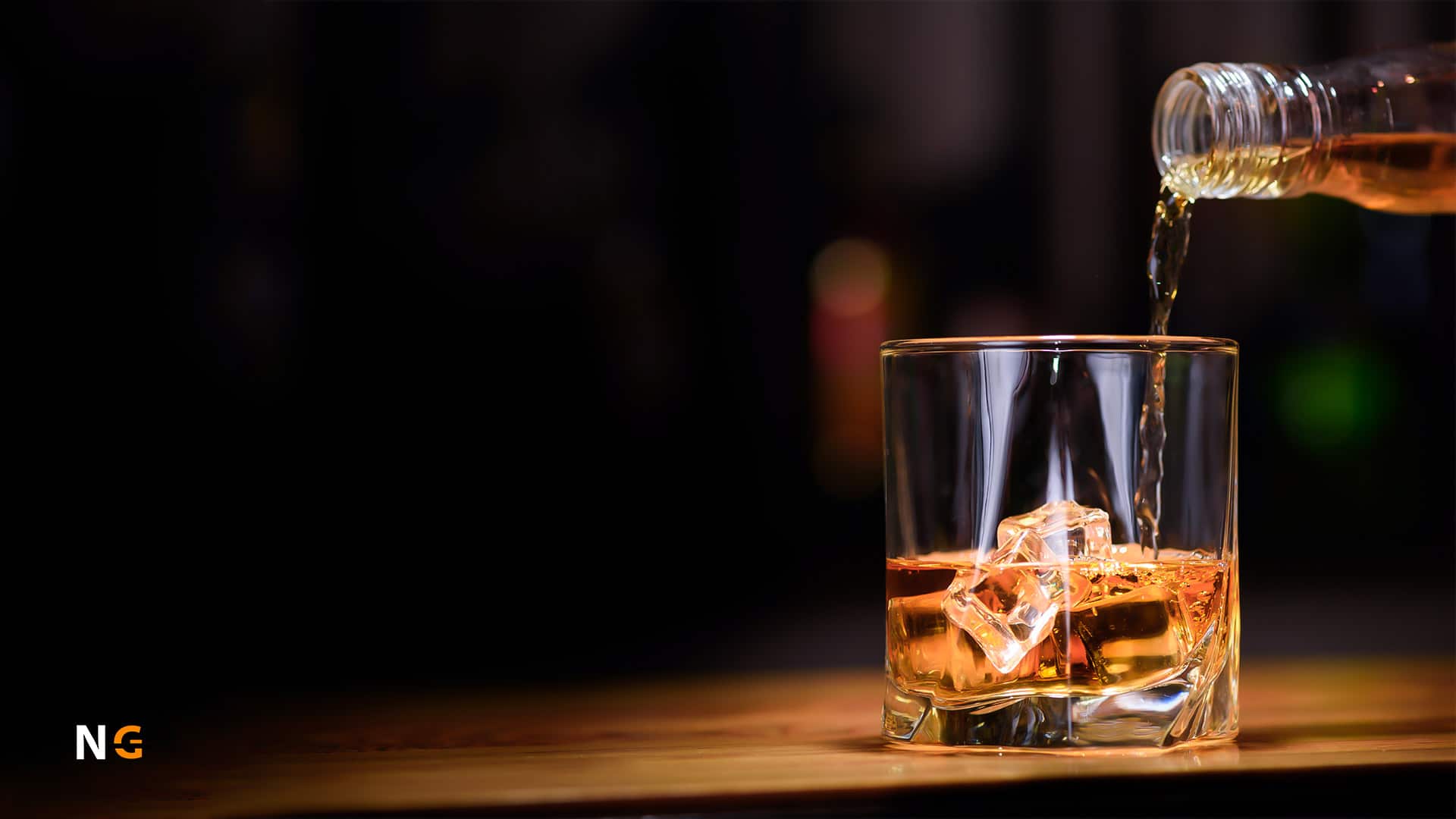 To make your search easier, I've listed here some of the gluten free rum brands that will fit perfectly in your gluten free diet. These rums are safe for even celiacs, so you can go ahead and have a look at these- 
The Appleton Estate rums are made from molasses and are free from any additional flavorings. Additionally, these are distilled liquors; hence there are no chances of gluten contamination. 
Captain Morgan has been in the liquor market for ages. Although not Captain Morgan flavors are gluten free, they have quite a few unflavored options which are safe for gluten allergic people. Here are the Captain Morgan unflavored gluten free rum options- 
Captain Morgan White Rum 
Captain Morgan Original Spiced Rum 
Captain Morgan 100 Proof Spiced Rum 
Captain Morgan Silver Spiced Rum 
Bayou is another popular name when it comes to pure rum with excellent taste and flavor. These are specially curated from sugarcane molasses grown in Louisiana, and no additional flavoring is added to these. 
Havana Club is a classic name when it comes to rum makers. They have several unflavored rums which are free from any gluten substance, so they are absolutely safe for gluten allergic people. The Havana Club unflavored rum list includes- 
Havana Club Anejo 7 Anos
Havana Club Anejo 3 Anos
Havana Club Cuban Dark Rum 
Havana Club Selección de los Maestros 
Is Malibu Rum Gluten Free?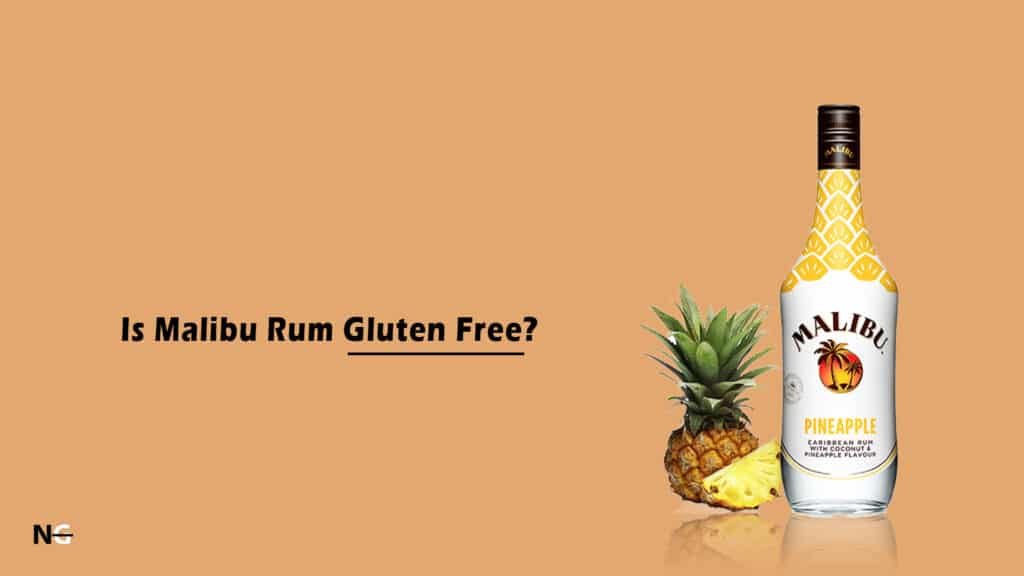 Yes, but only a few flavors of Malibu rum are gluten free. For example, Malibu Original, Malibu Black, and all Malibu Ready-To-Drink (RTDs) cans are gluten free and safe for gluten sensitive people. 
These are made from sugarcane molasses, sugar, water, and coconut flavorings, and all of these ingredients are gluten free. You can check a complete guide on Malibu rum and its gluten status here. 
Is Bacardi Rum Gluten Free?
Similar to Malibu, not all Bacardi rum flavors are gluten free. Only a few of these popular liquor is free of gluten and considered safe on a no gluten diet. Bacardi flavors celiacs can pick are-
Lemon 
Lime 
Pineapple 
Dragon fruit 
Banana 
Grapefruit 
Coconut 
Except these, other Bacardi flavors may contain malt, so celiacs should avoid consuming them. You can check out this guide to learn more about Bacardi and its gluten free flavors. 
Gluten Free Cocktail Recipes With Rum 
Rum has its own crisp and unique flavor when you have it clean but adding it to cocktails tastes even better. I have tried multiple rum cocktails, but here are my top recipes I'm sure you would love too. 
1. Banana Daiquiri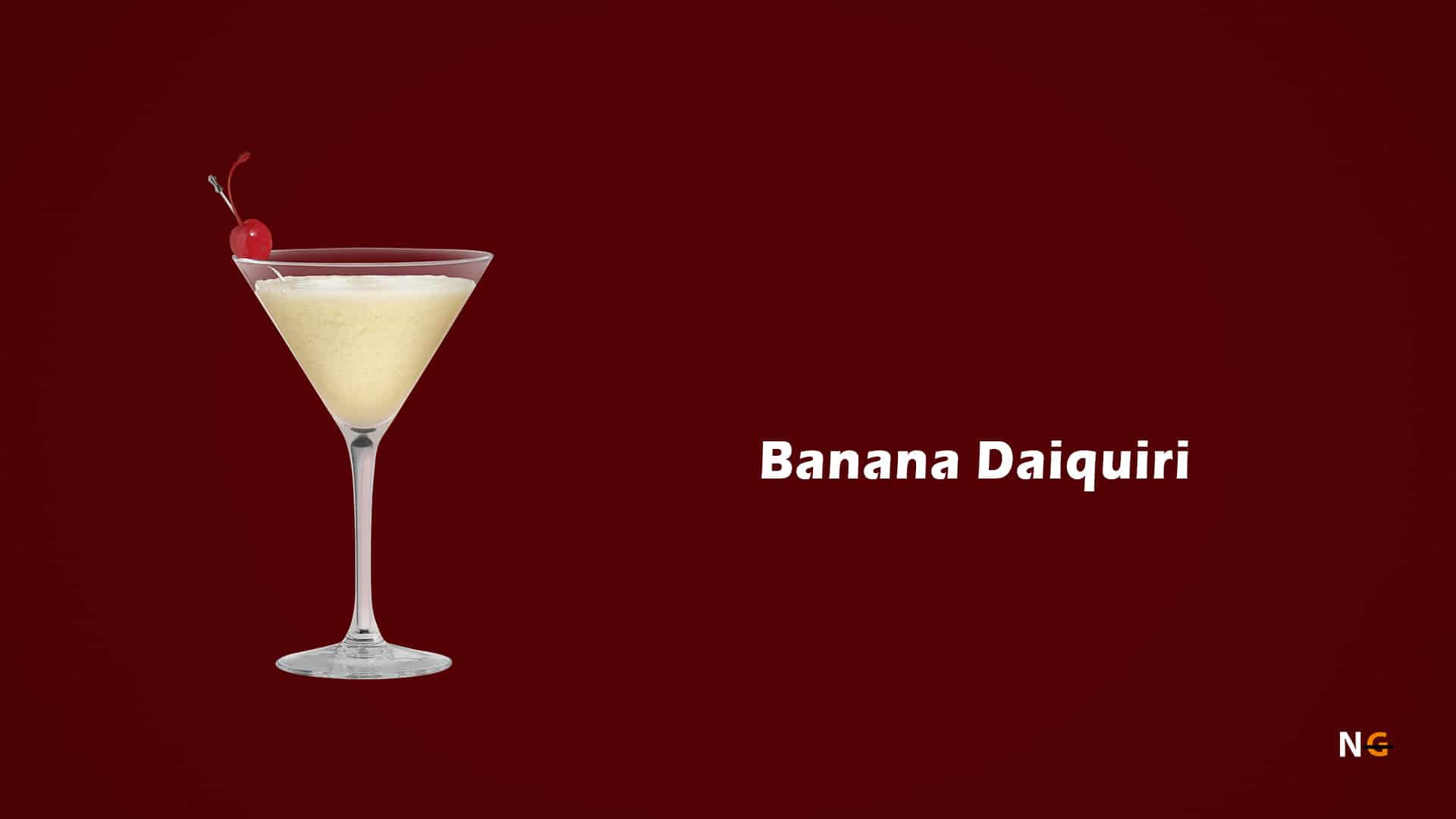 Ingredients 
2 ounces rum 
1 ounce lime juice 
½ ounce banana liqueur
¼ ounce demerara syrup 
Banana slice for garnishing 
Method 
Add all the liquid ingredients to a shaker with ice. Shake well and strain it in a cocktail glass. Garnish with the banana slice and serve chilled. 
2. Cable Car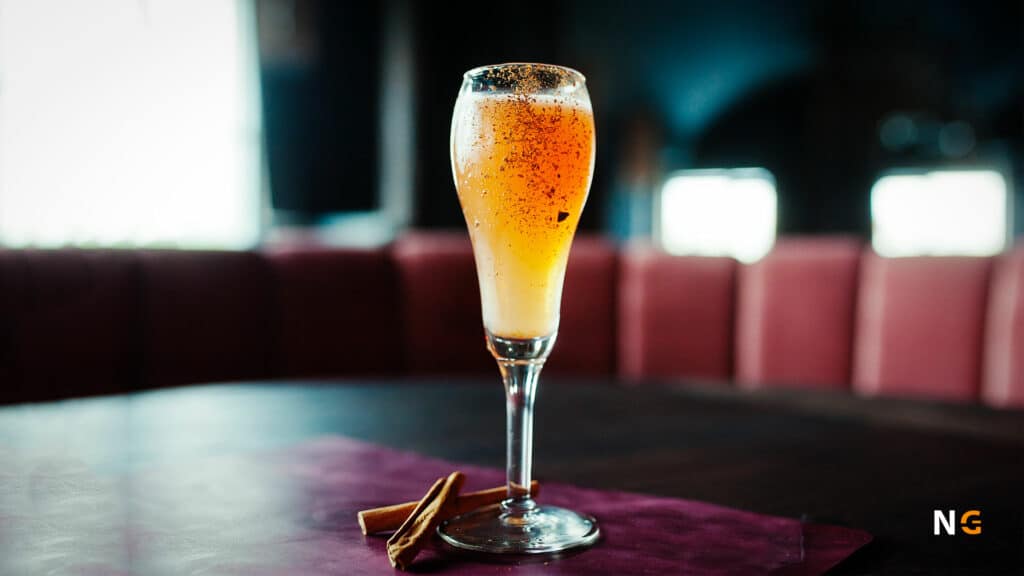 Ingredients 
1 ½ ounce spiced rum 
⅛ tsp cinnamon powder 
1 lemon wedge 
⅛ cup sugar 
¾ orange curacao 
½ ounce simple syrup 
1 ounce lemon juice 
Orange spiral for garnishing 
Method 
Step one 
Stir sugar and cinnamon in a saucer. Rub the lemon wedge on the rim of a chilled cocktail glass and run it on the cinnamon and sugar mix. 
Step two 
In a shaker, add spiced rum, orange curacao, simple syrup, lemon juice, and ice, and shake well. Strain it into the sugar rimmed glass and garnish with the orange spiral. 
3. Rum Punch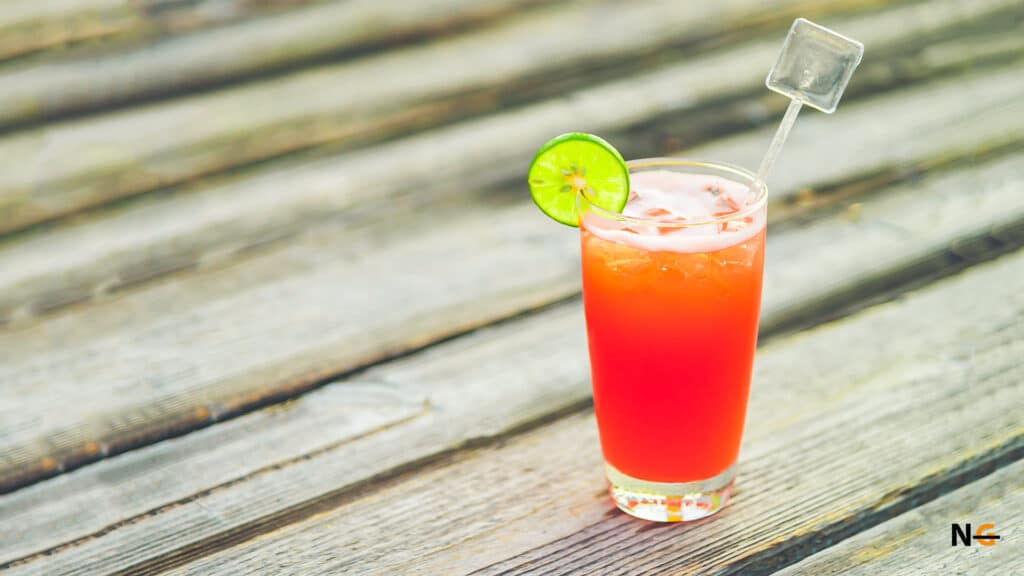 Ingredients 
150ml rum 
175ml orange juice 
75ml lime juice 
50ml sugar syrup 
Dash of angostura syrup 
Dash of grenadine syrup 
Pinch of grated nutmeg
Ice cubes 
Orange slices and cherries to garnish 
Method 
Mix all the liquid ingredients in a jar and stir it nicely. Let it chill in the refrigerator for at least an hour. Serve with ice cubes, a pinch of nutmeg, the orange slice, and cherries. 
Conclusion 
Unflavored rum is gluten free and fits perfectly in a gluten free diet. What you need to be careful about is the flavored rums since these have the risk of hidden gluten. I have listed some of the gluten free rum brands safe for celiacs, do check out the list. 
Also, make sure to try out the gluten free rum cocktail recipes I mentioned to enjoy rum in different ways. 
FAQs
Is Captain Morgan Rum Gluten Free? 
Plain unflavored Captain Morgan rum is gluten free. The makers also produce flavored rum, which may have gluten. So check the ingredient list before picking a Captain Morgan. 
Which Alcohols Are Safe For Celiacs? 
Liquors that are not made from fermented wheat, barley, or malt are safe for celiacs. Alcohol like rum, wine, tequila, gin, sparkling wine, etc., are safe on a gluten free diet. 
Is Dark Rum Gluten Free? 
Yes, dark rum is gluten free. The dark color is achieved through high levels of molasses or caramelized sugar. But flavored dark rums may have gluten, so check the ingredient list while picking one.