I understand the feeling when you have to stare at others enjoying their drinks at parties, but you can't have them for fear of gluten allergy. You may also have heard people talking about how Cointreau is the finest alcohol and how it is the heart of cocktails. 
Like you question every other food, you might also be wondering if Cointreau is gluten free or not. 
The answer is yes; Cointreau is gluten free. This triple sec cognac is made from orange peels, water, and sugar, so there are no gluten ingredients in it. The absence of wheat or barley-based ingredients may be a great relief for celiacs as now they can have Cointreau. 
I have shared more information about Cointreau and its gluten status clearly in this article. Keep reading to know everything in detail. 
Is Cointreau Gluten Free? 
Cointreau is gluten free as the makers use no wheat or barley-based ingredients in the manufacturing process. If you are a celiac or gluten intolerant, your health expert must have told you to avoid barley and wheat based drinks or food. 
Since Cointreau is free from the traces of wheat or barley, the fear of gluten allergy is completely absent from it. The key ingredient in Cointreau is water, orange peels, and sugar. So the alcohol here is derived from sugar and not barley malt. 
Gluten-sensitive people fear consuming alcohol as they think every alcohol is made from malt, which is not true. There are different varieties of alcohol available that do not contain gluten; hence, celiacs can consume it. 
Another factor that adds to the gluten free status of Cointreau is they are not made in shared barrels meaning the risk of cross-contamination is also not there. FDA says that anything to be gluten free has to contain less than 20ppm gluten, and makers should prepare them in a special gluten free factory. 
Cointreau makers don't process any other alcohol with gluten, so the risk of gluten passing on from other liquor is not there. But Cointreau is a prime ingredient in so many cocktails. The other ingredients in the cocktail may not be gluten free so make sure to double check the ingredients before gulping down a Cointreau based cocktail. 
Related Posts:- Are Funyuns Gluten Free?
Cointreau: What Is It? Its Ingredients And More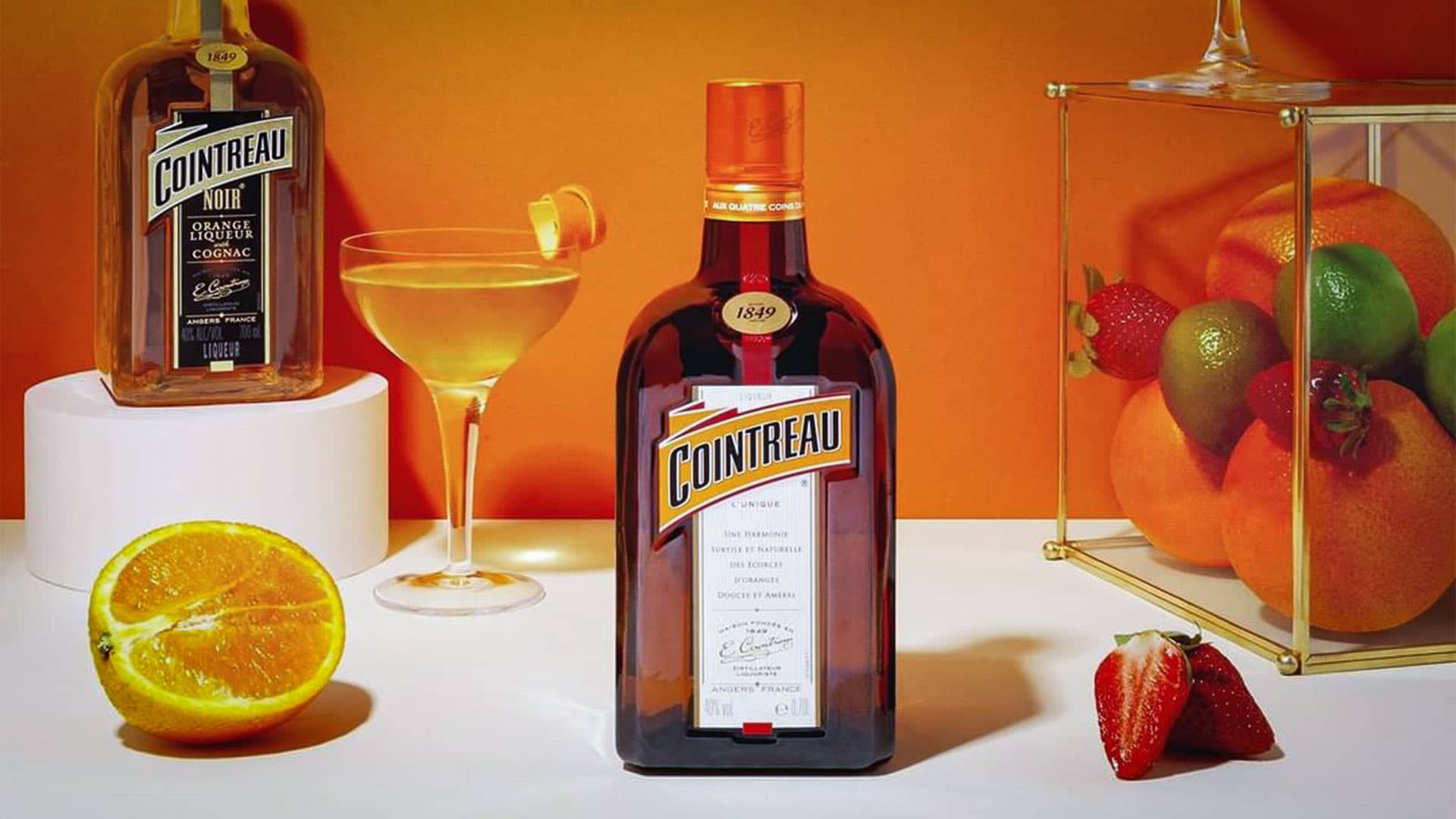 Cointreau is an orange-based triple sac with the sweet-bitter flavors of orange. The makers say they have selected the orange peels based on their aromatic qualities to bring a strong aroma to the liquor. 
The oranges are grown explicitly from Cointreau in the fine lands of France. The first stage of making Cointreau includes choosing the oranges. They are then peeled and dried and later infused with sugar and water. 
In the last stage, the liquor is distilled, and the final product contains about 30 to 40% alcohol. More specifically, the Blood Orange variety contains 30% alcohol, and the Noir and L'Unique contain 40% alcohol. 
The best part is Cointreau also gives a tour of their distillery to the visitors. They are open for visitors from Tuesday to Saturday- 10 am to 6 pm, and you have to contact them in advance to book a visit. 
Is Triple Sec In General Gluten Free? 
Yes, most triple secs are gluten free. It's a liquor made primarily of sun dried orange peels. This citrusy liquor is similar to vodka, rum, or brandy, and like all these liquors, this triple sac is gluten free too. 
However, you should look at the company's website before consuming any triple sac to see if they process any gluten items in their distilleries. 
Try These Delicious Gluten Free Cocktails With Cointreau 
Cointreau is the main ingredient in some of the famous cocktails like martinis, cosmopolitans, etc., which is why it is called the heart of cocktails. But as gluten intolerants, we have to be picky about cocktails too, so here are a couple of gluten free cocktails to try with Cointreau. 
1. 80s Beets 
Ingredients 
20ml Cointreau L'Unique
5ml Red Beet
60ml vodka 
5ml cranberry juice 
20ml lime juice 
Method
Peel and cut the red beet into smaller pieces and add them to the Cointreau. Let it sit in the liquor for about 15 minutes. After 15 minutes, strain the Cointreau and set aside the beetroot-infused Cointreau. 
Add vodka, lime juice, red beet-infused Cointreau, cranberry juice, and ice in a shaker, and shake well. Strain the drink into a cocktail glass and garnish with orange peel. 
2. Alt' Cosmopolitan
Ingredients 
20ml Cointreau L'Unique 
20ml fresh lime juice 
60ml Seedlip Grove
30ml cranberry juice
1 tbsp simple syrup 
Method 
Combine all the ingredients in a jar or mixing glass, stir and pour into a cocktail glass. 
3. Apple Car 
Ingredients 
25ml Cointreau L'Unique 
15ml fresh lime juice 
45 Applejack 
Method 
Add all the ingredients to a shaker with ice. Shake well until well blended, pour in a cocktail glass, and it's ready to drink. 
Conclusion 
That was everything you needed to know about Cointreau and its gluten status. You must be relieved to know that Cointreau is gluten free, so you now no longer have to refrain from getting yourself a Cointreau drink. 
We will update you regularly regarding different food items and their gluten status. If you are following a gluten free diet or cannot digest gluten, keep checking this website for more posts. 
FAQs
Which Alcoholic Drinks Are Gluten Free? 
Some of the gluten free alcoholic drinks are- brandy, rum, tequila, and gin. Nowadays, we get gluten free beer in the market as well. 
Is Cointreau Celiac Safe? 
Yes, Cointreau is celiac safe. There are no traces of gluten either as ingredients or through cross-contamination. 
Is De Kyuper Triple Sec Gluten Free? 
Yes, De Kyuper triple sec is gluten free since it's a distilled liquor, but you should know it's made of wheat. 
Is Grand Marnier Gluten Free? 
Yes, Grand Marnier is gluten free. It's a liquor made from brandy and cognac. You can check a complete guide on Grand Marnier and its gluten status here.