Taste the fine Irish whiskey with the Jameson drinks that are produced by Irish Distillers. The high quality ingredients and refined flavors have made Jameson one of the best whiskeys in the market. But is the drink safe for everyone? Is Jameson gluten free? 
There is no clear cut answer to whether Jameson is gluten free or not. Jameson is a distilled drink that should make it gluten free, but it has ingredients like malted and unmalted barley. Although the distillation process eliminates gluten, we can't be 100% sure of it. 
We will cover all necessary details about Jameson and its gluten status here in this article. To know whether celiacs or gluten sensitive people should have it or not, continue reading. 
Is Jameson Gluten Free? 
The main ingredients in Jameson are malted and unmalted barley, Irish Water, and maize. As we all know, barley is a gluten ingredient, so ideally, the drink should not be gluten free. 
But that's not the case. When any drink goes through a distillation process, it becomes gluten free even if it had gluten proteins before. Jameson, too is a distilled drink meaning it gets rid of the gluten present earlier. But does that make it safe for celiacs? 
Whether Jameson is safe for celiacs or not is still a conflicting question. Some gluten allergic people may drink it without facing any allergies, while others with high gluten sensitivity have claimed to face reactions after consuming Jameson.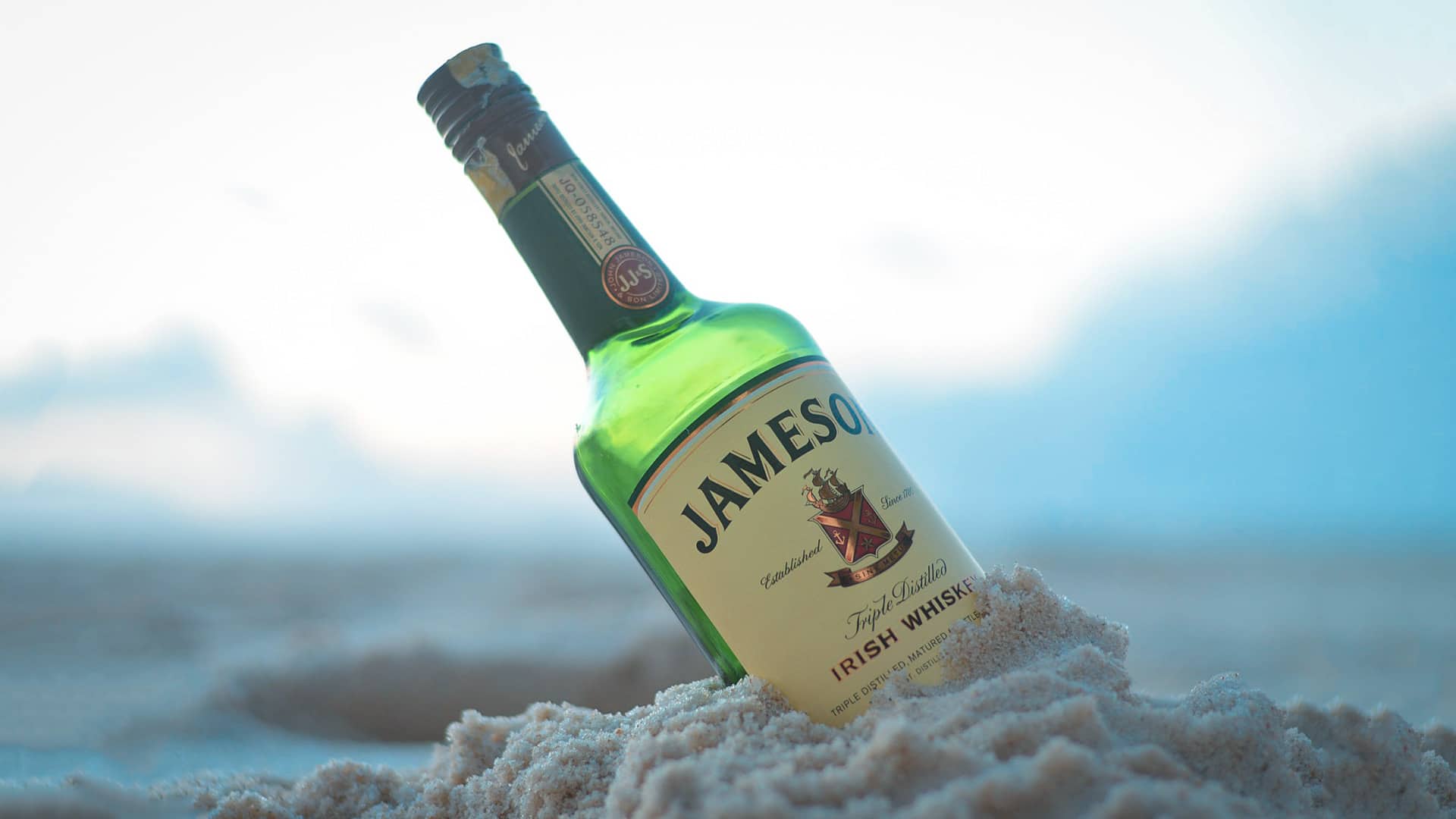 Also, as long as a company does not label its product certified gluten free, it's not 100% safe for celiacs. According to the FDA, a certified gluten-free product will have less than 20ppm gluten, which is safe for celiacs. 
Related Post:- Is Miller Lite Gluten Free?
What Is Jameson? A Detailed Overview
Jameson is an Irish whiskey originally made in Ireland, but the drink is popular in the US and all over the world due to its superior taste. This age-old drink first entered the market in 1780, and since then, it's been called the best Irish whisky in the world. 
Interestingly, the distillery did not sell Jameson in bottles until 1968 and only sold them to bonders by the cask. The distillery makes Jameson whiskey from the locally grown malted and unmalted barley that goes through a triple distillation process. 
What brings in the unique taste of Jameson is that the drink has to spend at least three years in the distillery before it reaches its customers. Interestingly this so popular Irish Whiskey has only one distillery to maintain the authenticity of flavor and quality. 
Different Jameson Whiskey Flavors To Try 
Jameson brings you a number of flavors to try, all with their super refined taste and flavor. Here is the complete list of Jameson drinks for you to try-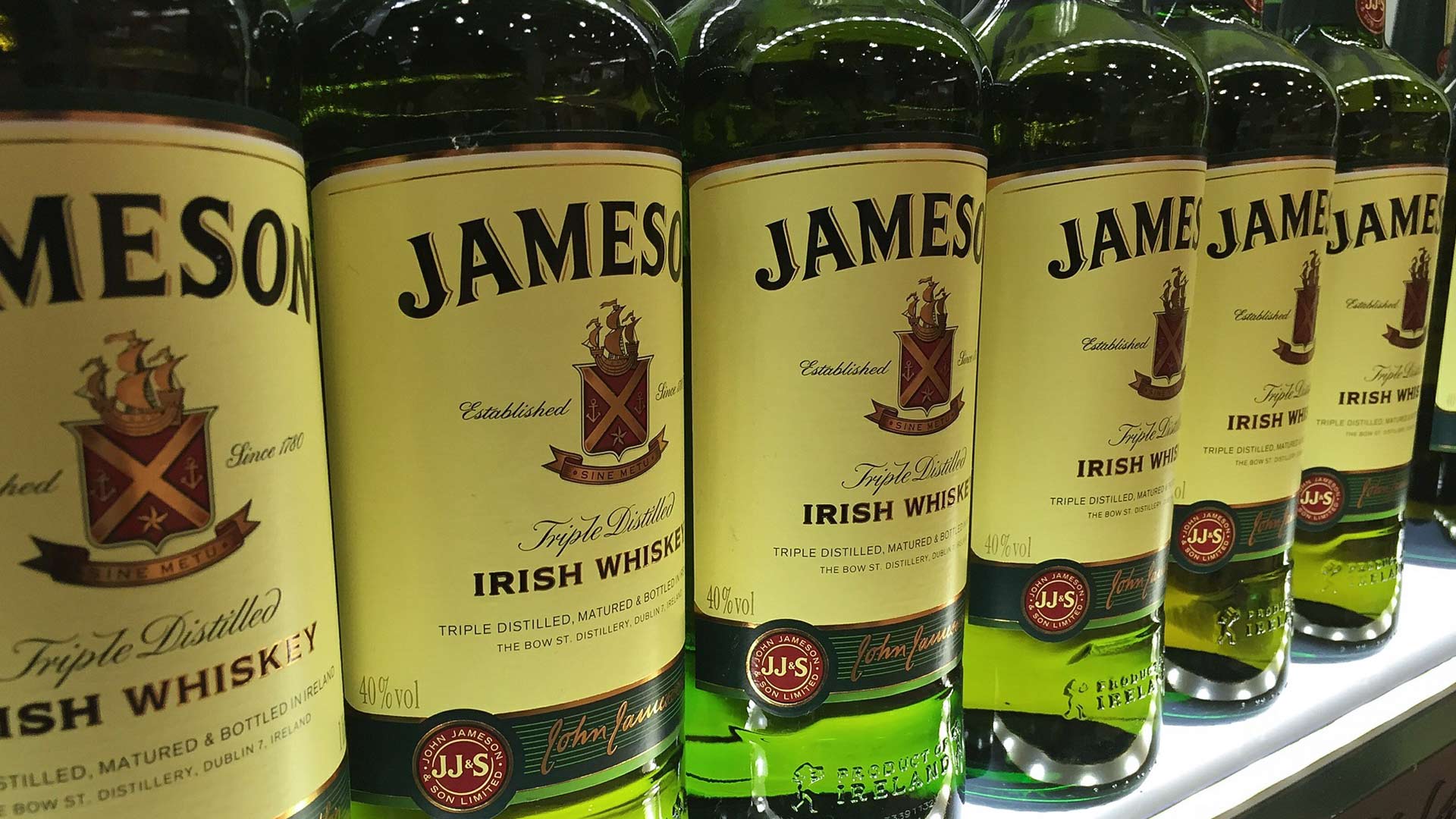 It undergoes a thrice distillation process to get the smooth taste, and these spend four years in the oak casks before reaching your whiskey glasses.  
The Balck Barrels go through a triple distillation and are twice churned to achieve that smoothness like no other whiskey. 
Jameson Crested X Eight Degrees Brewing 
The Jameson Crested X Eight Degrees Brewing has the taste of roasted coffee beans, chocolate, mild spice with a very creamy texture. 
It has the notes of dark chocolate and toasted oak made with 100% Arabica beans sourced from Colombia and Brazil. 
Enjoy the authentic taste of Irish Whiskey with a tangy orange zest flavor. It has a sweet whiskey undertone, best to add to your cocktails. 
Taste the Irish Pale Ale beer flavors in a whiskey with this Jameson IPA Edition. It has slight grapefruit citrus notes with subtle orchard fruits. 
Taste the subtle notes of hops and coffee beans complemented by a typical sweet Irish whiskey flavor. 
You get the hints of cinnamon, clove, and the zesty citrus peel with the fruity sweet pear taste in the Jameson Triple Triple. 
Jameson Crested has the finest taste of original Irish Whiskey with fruit, spice, chocolate, toasted wood notes, and delicate sherry undertones.
You get to taste the spice, toffee, sherry nuttiness, hints of wood and leather, and vanilla in the Jameson 18 years.  
Jameson Bow Street 18 years is one of their recent releases in 2018. They sell it only once a year. 
Another newest launch of the famous Irish Whiskey is Jameson 21. The distillery produced only 2,301 bottles of this limited-edition flavor. 
It's more like a cocktail that comes ready to drink with the blend of Irish Whiskey, ginger ale, and lime. 
2020 St. Patrick's Day Limited Edition Bottle 
It was a limited edition launch in 2020, primarily for St. Patrick's Day was a perfect gift for your friends and family. 
Cocktail Recipes With Jameson Whiskey 
You can have your Irish Whiskey as it is or make it more delicious by adding it to your cocktails. Here are some quick Jemson Irish whiskey cocktail recipes you can make for your next house party. 
The Tipperary 
It's a classic Irish cocktail recipe that's been around for ages, and the best part is recreating the authentic taste at your home bar isn't that difficult.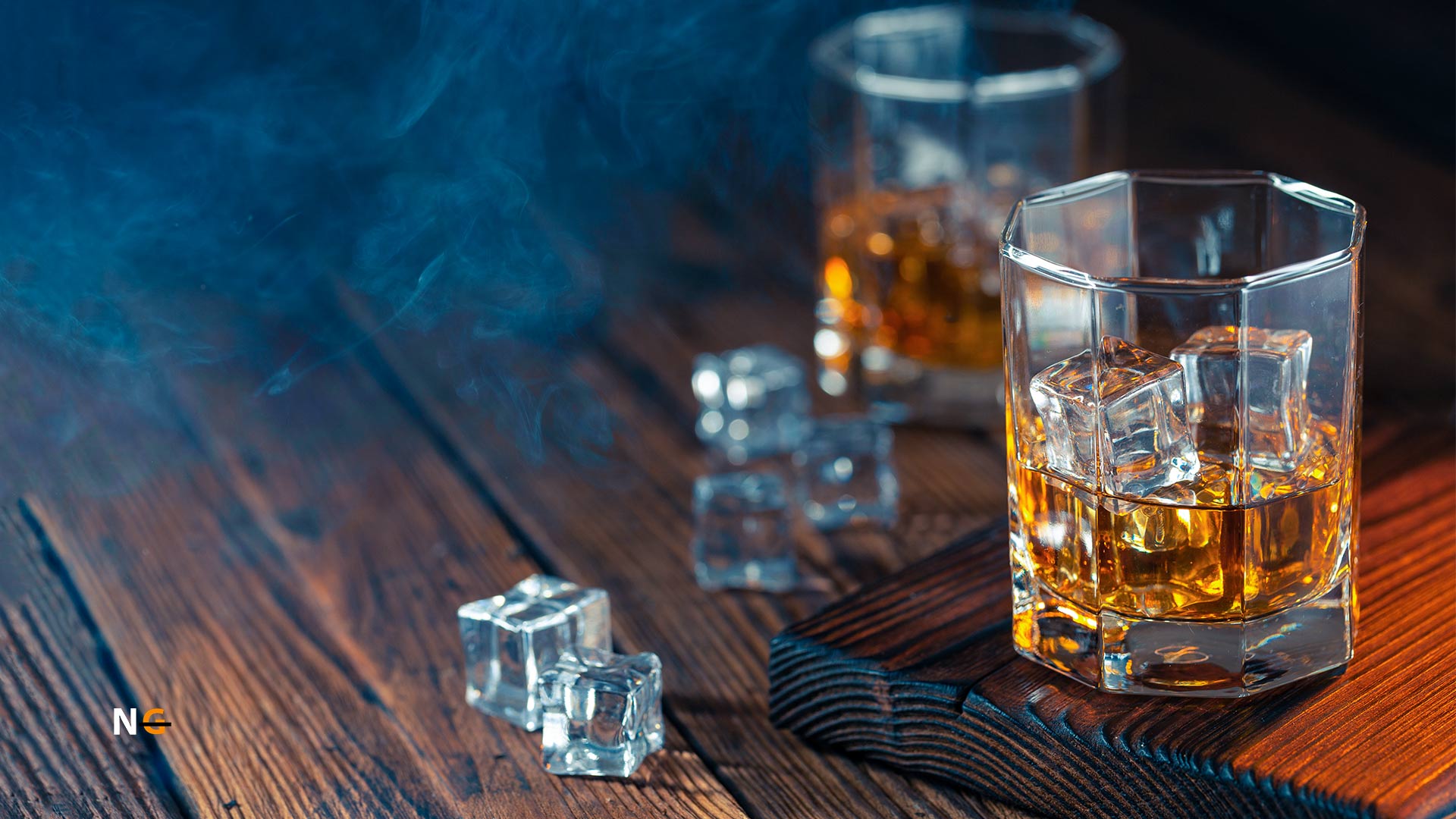 Ingredients 
30ml Jameson original 
30ml Green Chartreuse
Ice cube 
One piece green olive 
30ml Italian Vermouth 
2 dashes orange bites 
Method 
Mix everything in a tall glass. Check it to see if it has your desired taste. 
Strain and serve in a chilled coupe glass. 
Add olive for garnishing, and your drink is ready. 
IPA Sour 
It's a new take on the Whiskey sour that's sure to win your taste buds. Here is the ingredient list-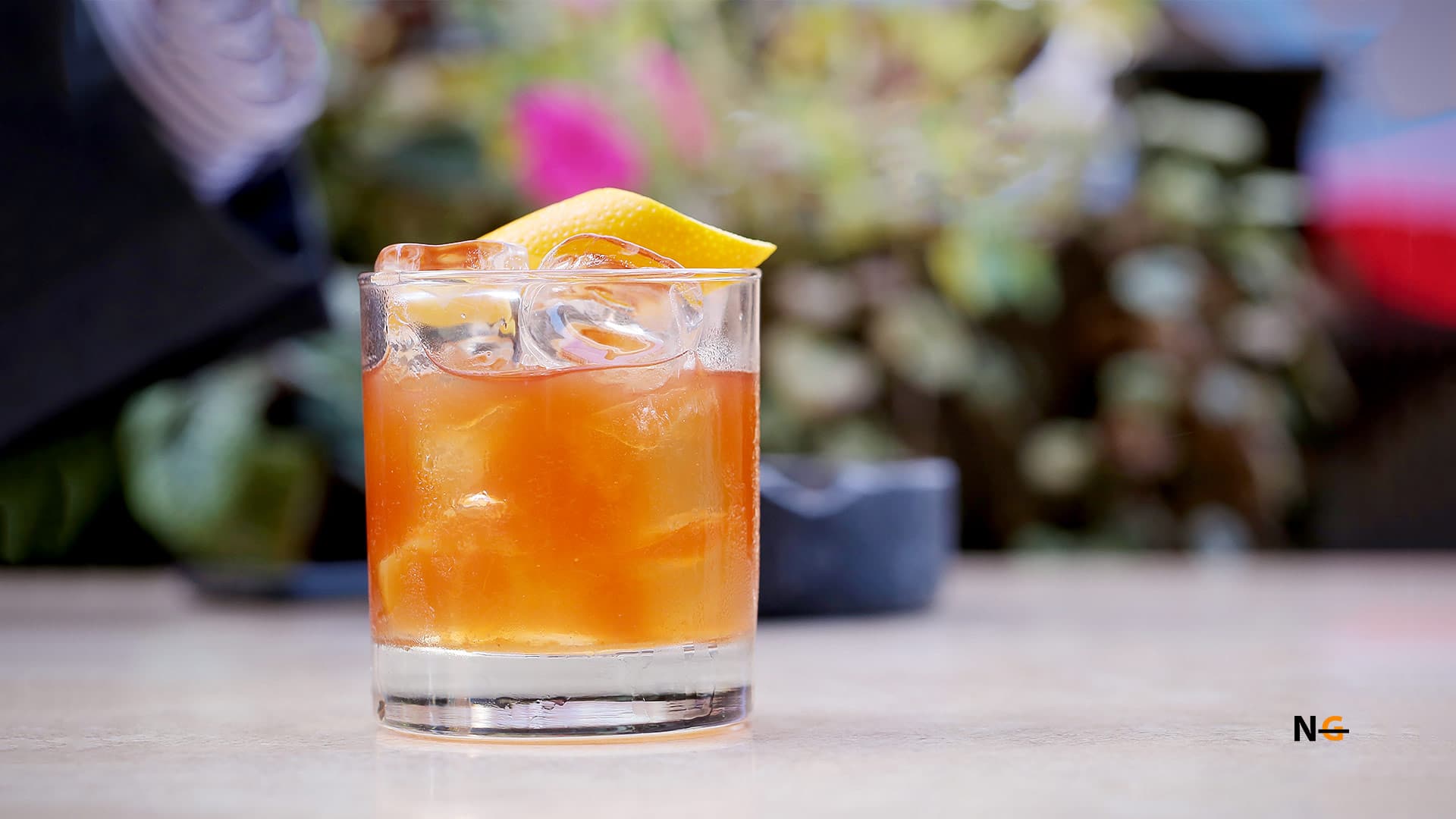 50ml Jameson IPA Edition
30ml IPA Pear beer syrup 
1 whole egg white 
30ml lemon juice
Ice cubes 
Method 
Take a shaker and add ice, Jameson IPA Edition, pear beer syrup, eggs whites, and lemon juice and shake well. 
Double strain into a cocktail glass. 
Add grapefruit dashes on top and enjoy!
Brisket Sour 
Taste this sparkly, smooth drink with a citrusy twist in just two minutes. You'll need ingredients like-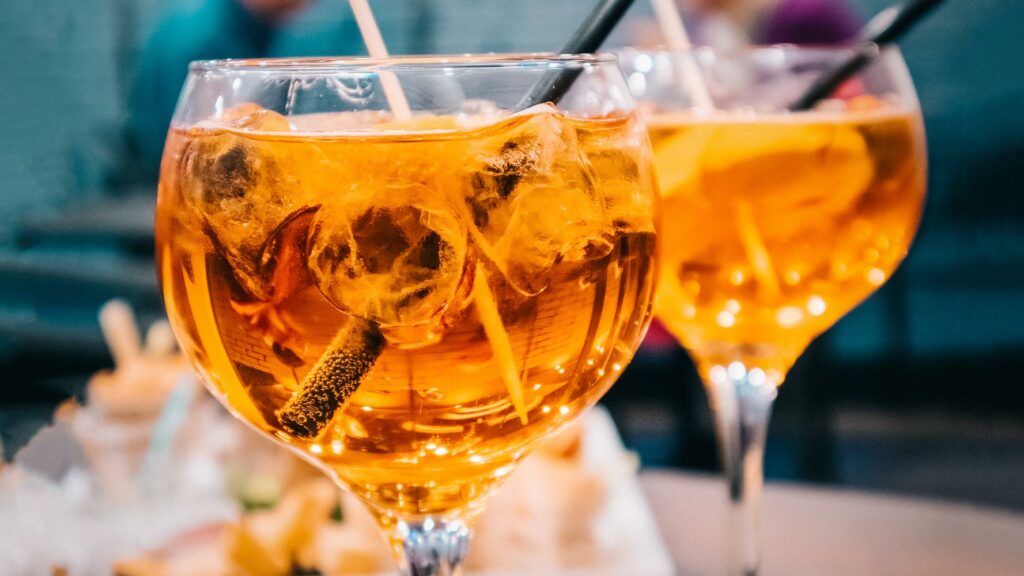 50ml Jameson Black Barrel 
15ml grapefruit juice 
15ml lime juice 
15ml simple syrup 
Ice cubes 
Smoked salt 
Method 
Add all the ingredients in a shaker with ice and give it a nice shake. 
With a piece of lime or grapefruit, moisten the rim of your cocktail glass and dip it in smoked salt. 
Strain the drink into the cocktail glass, and there you go!
Takeaway 
Almost all Jameson drinks go through a trice distillation process which eliminates the gluten. But whether you want to taste this Irish whisky or not should be your call as it's not a labeled gluten free drink. Have you ever tried Jameson Irish Whiskey? Let us know your thoughts!
Most Frequently Asked Questions About Jameson Whiskey 
Are all Jameson drinks gluten free? 
All Jameson drinks go through a thrice distillation process, ideally making the drink gluten free. 
Is Whiskey in general gluten free?
Yes, Whiskey is gluten free due to the distillation process it has to go through.  
What is Jameson made from? 
The three main ingredients in Jameson whiskey are- malted and unmalted whiskey, maize, and Irish water. 
Is Jameson safe for celiacs? 
Jameson may not be safe for celiacs since it's not a labeled gluten free drink.