I know you would love sipping on some chilled Corona beer, but if you got gluten sensitivity, it could be a bummer. Living with celiac disease isn't easier as it stops you from eating a lot of things. But what about Corona beer? Is Corona beer gluten free? 
Corona beer contains barley, a gluten ingredient. But as declared by the manufacturers, after all the processing, the final product contains less than 20ppm gluten. 
But the question still persists if that makes Corona safe for celiacs. I'll answer such queries in this article along with some additional information, so just give it a read before you grab a Corona. 
Is Corona Beer Gluten Free?
Corona is made from barley which in itself is a gluten grain. However, most liquors get rid of gluten in the processing, making them safe for gluten sensitive people. Also, as declared by the makers, the gluten content comes down to 20ppm or less after processing.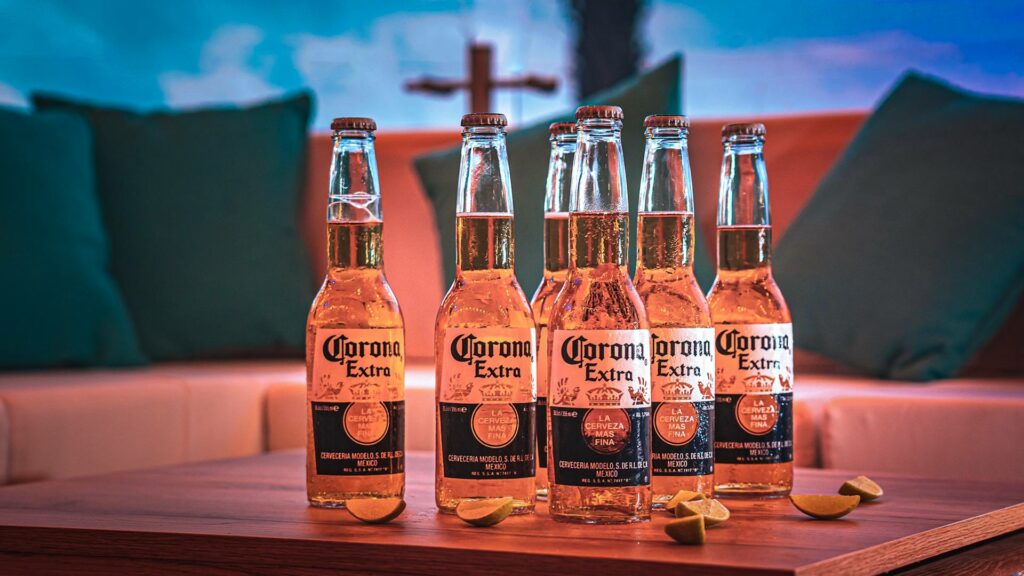 As per FDA declaration, any liquor or food containing less than 20ppm gluten is safe for gluten sensitive people. If you are slightly gluten sensitive/ allergic, you may have Corona. But I would not suggest celiacs or people with high gluten intolerance to consume the beer. 
Ultimately the beer does not go through a distillation process, so the risk of gluten allergy is still there. Sometimes food allergies take days to show symptoms, so even if you don't notice any immediate reaction, it doesn't mean your body isn't experiencing any internal inflammation or other side effects. 
Related Posts:- Is Bud Light Gluten Free?
What Are The Ingredients In Corona Beer?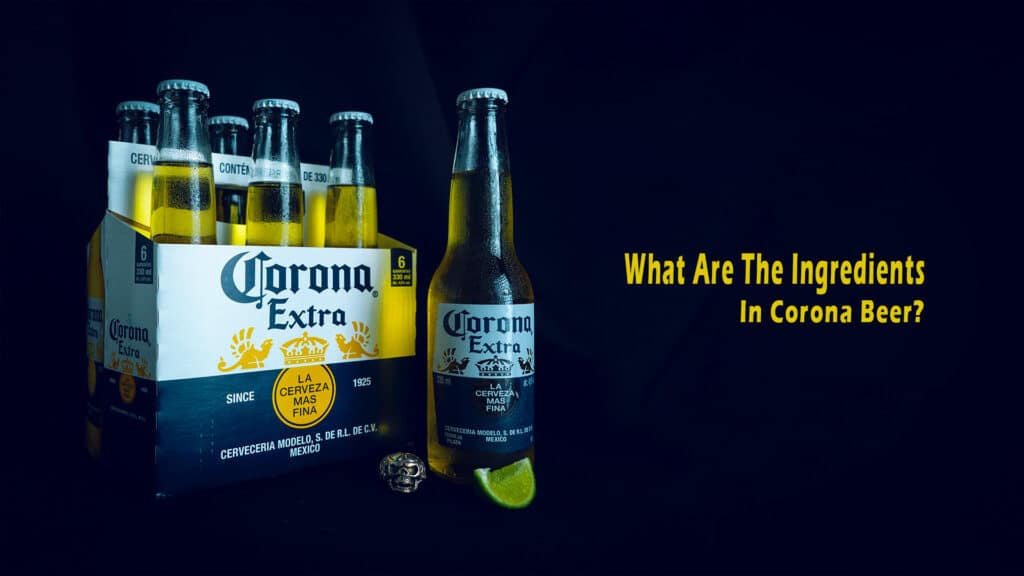 Corona beer is made of filtered water, hops, malted barley, corn, and yeast. The beer is a mix of classic European touch with the traditional beer flavor, giving it a very smooth taste. 
There are five main corona varieties- Corona Light, Corona Extra, Corona Premier, Corona Familiar, and Corona Seltzer. All the flavors contain the same ingredients, so none of them is barley free. 
But all of them contain less than 20ppm gluten, so they are ideally safe for slightly gluten sensitive people to pick any flavor. But you should keep in mind that none of the Corona flavors bear the gluten free tag. 
What Are The Problems With Testing Beer For Gluten?
There are mainly three tests for testing gluten- ELISA R5 Sandwich, ELISA R5 Competitive, and Mass Spectrometry. The first two methods are not very reliable in detecting hydrolyzed gluten, the type used in making beers. 
Mass Spectrometry is far more reliable with accurate results, but unfortunately, this test isn't commercially available, due to which commercial makers can't employ this test. The absence of a reliable test to detect gluten makes it difficult to find out the exact amount of gluten in beers. 
Why Can Corona Beer Not Be Labeled As Gluten Free?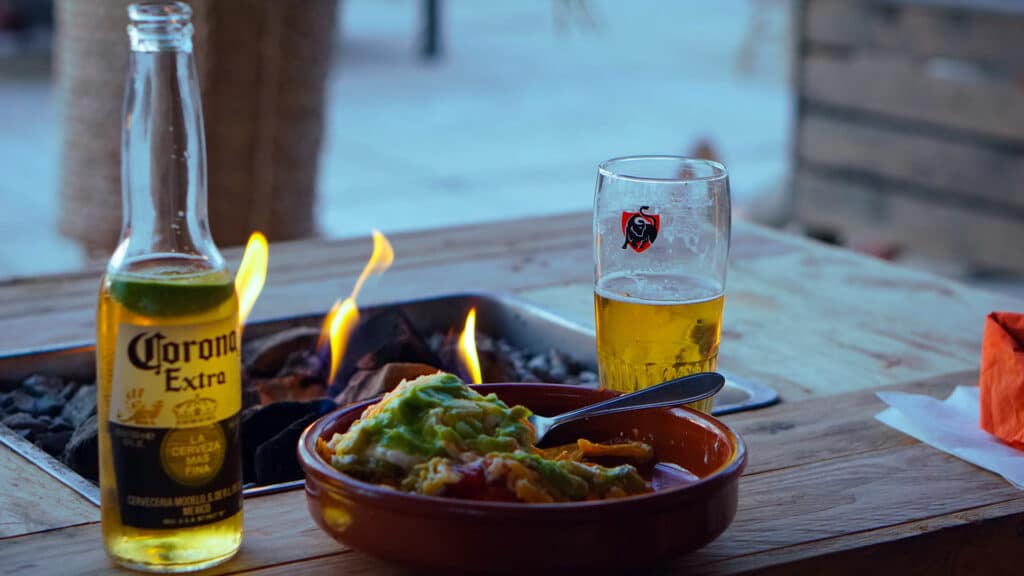 Corona beer cannot be labeled gluten free because these beers contain barley. If any liquor contains gluten in any form, be it as a direct ingredient or as gluten extracts, it cannot bear the gluten free label. 
The makers declare on their website that there is no proven test yet to find out the exact gluten content in fermented beverages. Therefore, they cannot reveal the accurate gluten amount in their beers and can't label them as gluten free as well. 
Further, the makers say there are traces of gluten in their beers, so they advise gluten allergic people to consult their physicians before consuming them. 
Are There Any Gluten Free Alternatives To Corona Beer?
Even though all corona flavors have less than 20ppm gluten, it's not a labeled gluten free beer. But there are gluten free alternatives to Corona beer which are celiacs safe. Here are some of the options to opt for- 
Redbridge Ledger 
Anheuser Busch's Redbridge Ledger is one the most easily accessible gluten free beers. It has 4.5% ABV with a slightly sweet smooth taste. It's made from water, yeast, hops, sorghum, and corn syrup. 
Rustic Badger Belgian Ale 
The second best corona beer alternative in this list is the Rustic Badger Belgian Ale. It's gluten free, has a crisp, refined taste, and is totally safe for gluten intolerant people. 
Bard's Gold Ledger 
Bard's Gold Ledger beer is made with yeast, sorghum, hops, and water. There is no malt or barley; hence it is one of the best alternatives to corona beer. 
Felix Pilsner 
Bierly's Felix Pilsner beers are made with rice, millet, buckwheat, and sorghum. The company assures that they don't include any gluten grain and are very careful about the brewing process as well. 
Corona Beer Cocktail Recipes To Try This Summer 
Corona Beer tastes the best as it is, but mixing it with other liquors makes it taste even better. Here are two delicious Corona cocktail recipes you should definitely try. 
1. Corona Sunrise Cocktail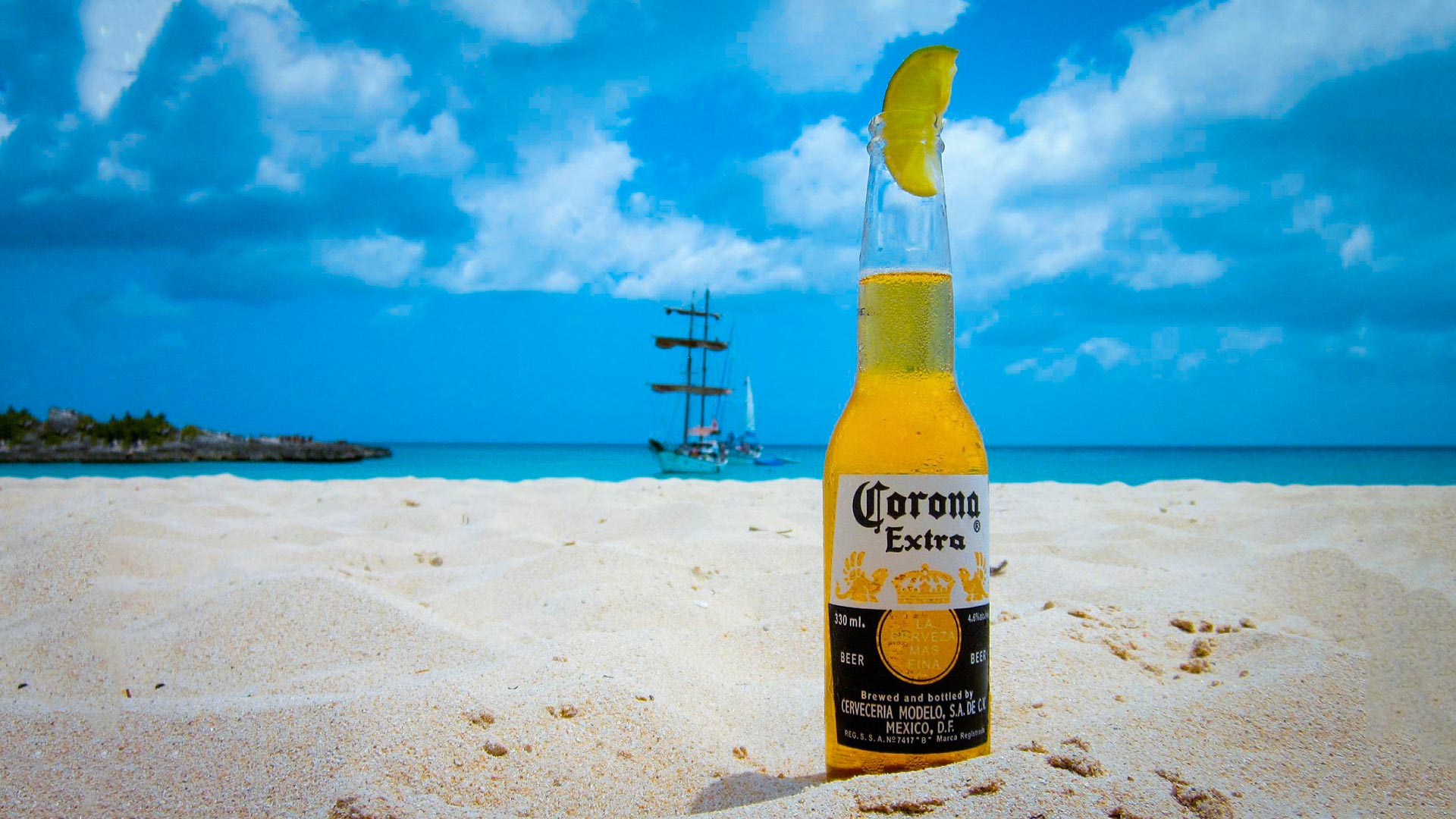 Ingredients 
Corona beer (pick any flavor) 
2 oz orange juice 
1.5 oz tequila 
1 oz grenadine 
Lime wedges 
Orange slice (for garnishing)
Method 
Pour Corona or gulp down some till it reaches the bottle label. Add the tequila, orange juice, and grenadine. Cover the top of the bottle with your thumb and flip to mix all liquids. Lastly, squeeze some juice and garnish with the orange slice. 
2. Coronita Margaritas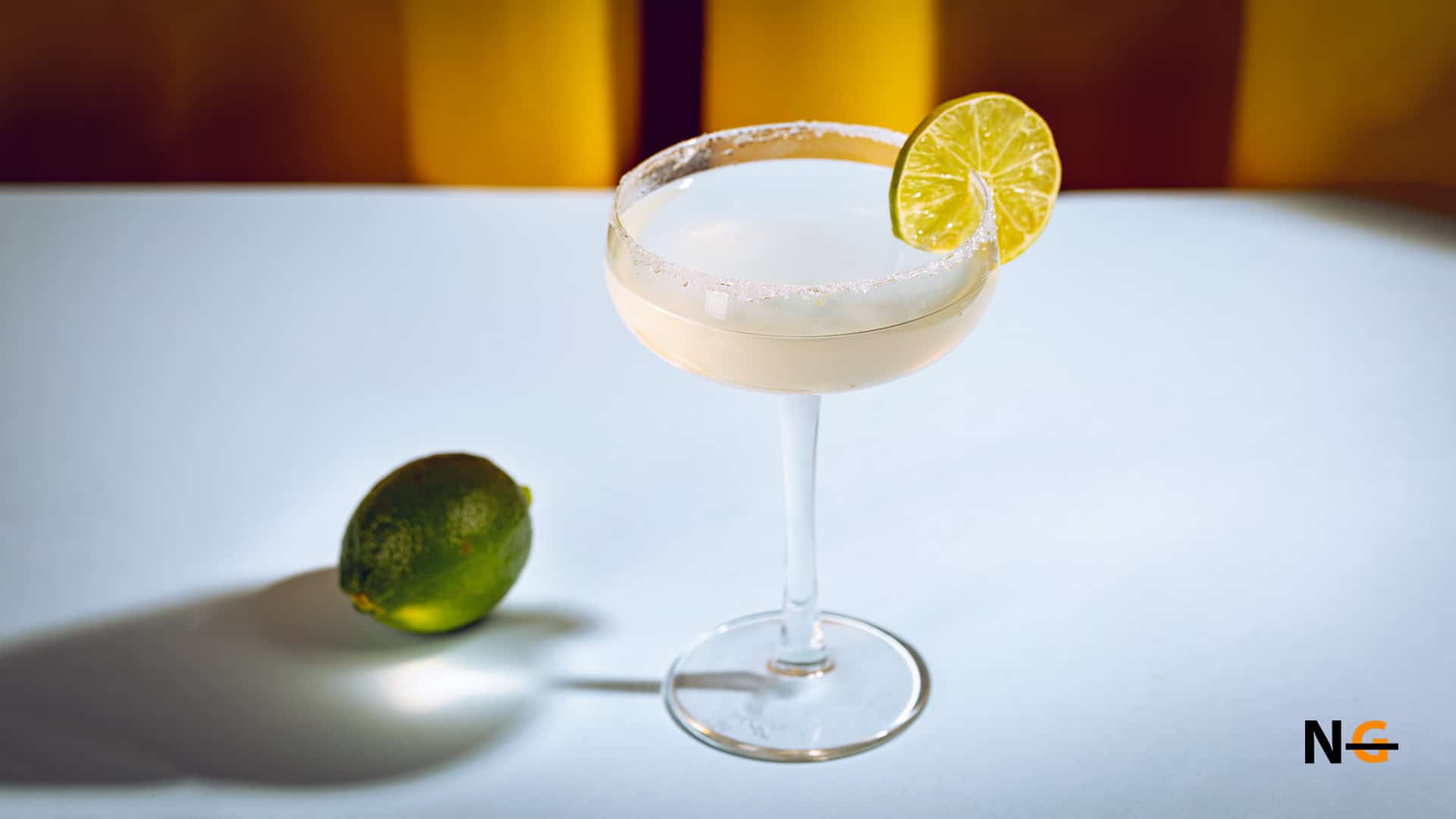 Ingredients 
7 oz small corona beers 
1 cup tequila 
2 cups margarita mix 
1 orange juice 
Squeeze the juice of 5 limes and keep two limes extra for garnishing 
¼ cup triple sec 
8 cups ice 
Sea salt 
Method 
Step one 
Add triple sec, tequila, and margarita mix in a blender and mix. Now add the orange, lime juice, and ice to the liquid mix and blend again. 
Step two 
Cut the lime pieces and run them into the glass rim. Dip the glass rim into the sea salt. Pour the margarita mix into the glasses and tip open the corona bottle into the margarita glass. That's it; your Coronita Margaritas are ready. 
FAQs
Q: Is Corona safe for celiacs? 
A: Corona isn't safe for celiacs since it contains barley as a key ingredient. Although it contains very little gluten, it's not labeled safe for celiacs. 
Q: Do all Corona beer flavors contain barley? 
A: Yes, all Corona beer flavors contain barley. Other ingredients used in the beer are- hops, filtered water, corn, and yeast. 
Q: How much gluten is there in Corona Extra? 
A: Corona Extra has less than 10ppm gluten, even less than Corona Premier and Corona Light. 
Conclusion 
The gluten content in Corona beer is very less, making it safer than other malt beverages. But there is no definite answer to whether Corona is entirely gluten free or not. 
My advice would be to pick a gluten free alternative if you are a celiac or consult your physician before grabbing one!
Stay tuned with Nothing Gluten to know if your favorite foods and drinks are gluten free.