If you ask anyone what their go-to healthy breakfast is, the answer would probably be oatmeal with some fruits. And for oats, most people's preferred brand is Quaker. 
But while most people can have oats without giving it a second thought, celiacs and gluten intolerant people have to consider gluten allergies. 
The question I often see is, is Quaker Old Fashioned oats gluten free? 
Yes, the Quaker Old Fashioned oats are gluten free. Oats are, anyway, not a gluten grain, but gluten gets added when it is processed in the same mill with other wheat, rye, or barley. But that's not the case with Quaker Old Fashioned oats. 
There is more to learn about this age-old oats brand, specifically about Quaker Old Fashioned oats and its gluten status. So let's dive in. 
Are Quaker Old Fashioned Oats Entirely Gluten Free?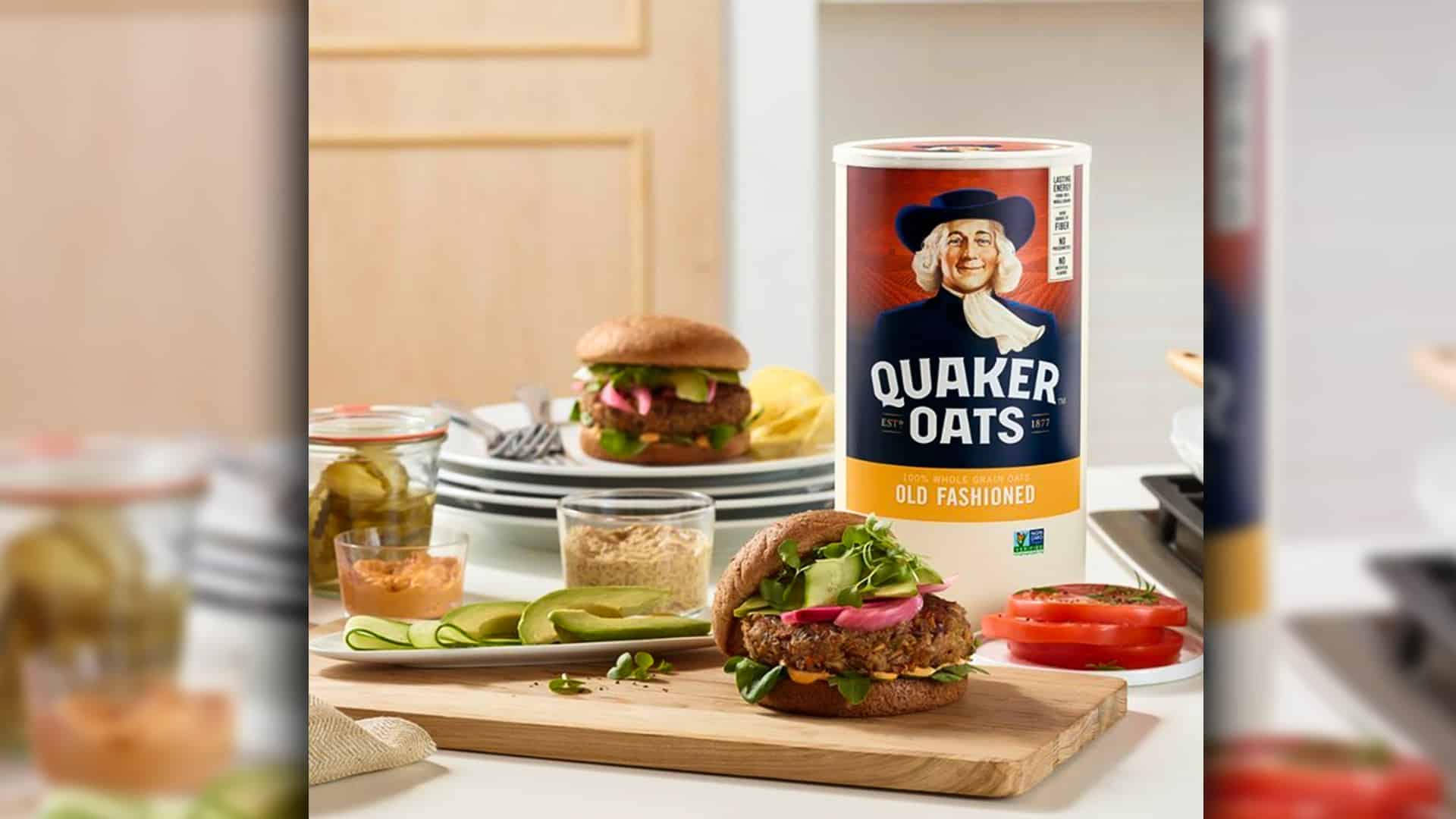 Quaker Old Fashioned oats are entirely gluten free. Quaker has declared that their Old Fashioned, Quick One Minute oats, and Instant Plain Oatmeal are gluten free. 
Except for these, the other varieties may have the chances of cross-contact, so Quaker hasn't added them to its gluten free list. 
Even though oat is not gluten grain, it comes in contact with wheat or barley during manufacturing. This leads to cross-contamination making the grain unsafe for anyone dealing with gluten allergies. 
Also, Quaker Old Fashioned oats don't have any other ingredients. It's made from whole grain rolled oats and nothing else. 
Because Quaker has announced these three specific types as gluten free, there should not be any risk of gluten allergies involved. 
I would also recommend you talk to someone with similar conditions like you. Ask them whether they prefer Quaker Old Fashioned oats or not. 
Talking to someone always helps in shortlisting no-gluten food for your diet. 
How Are Quaker Old Fashioned Oats Processed? Are There Any Chances Of Cross Contamination?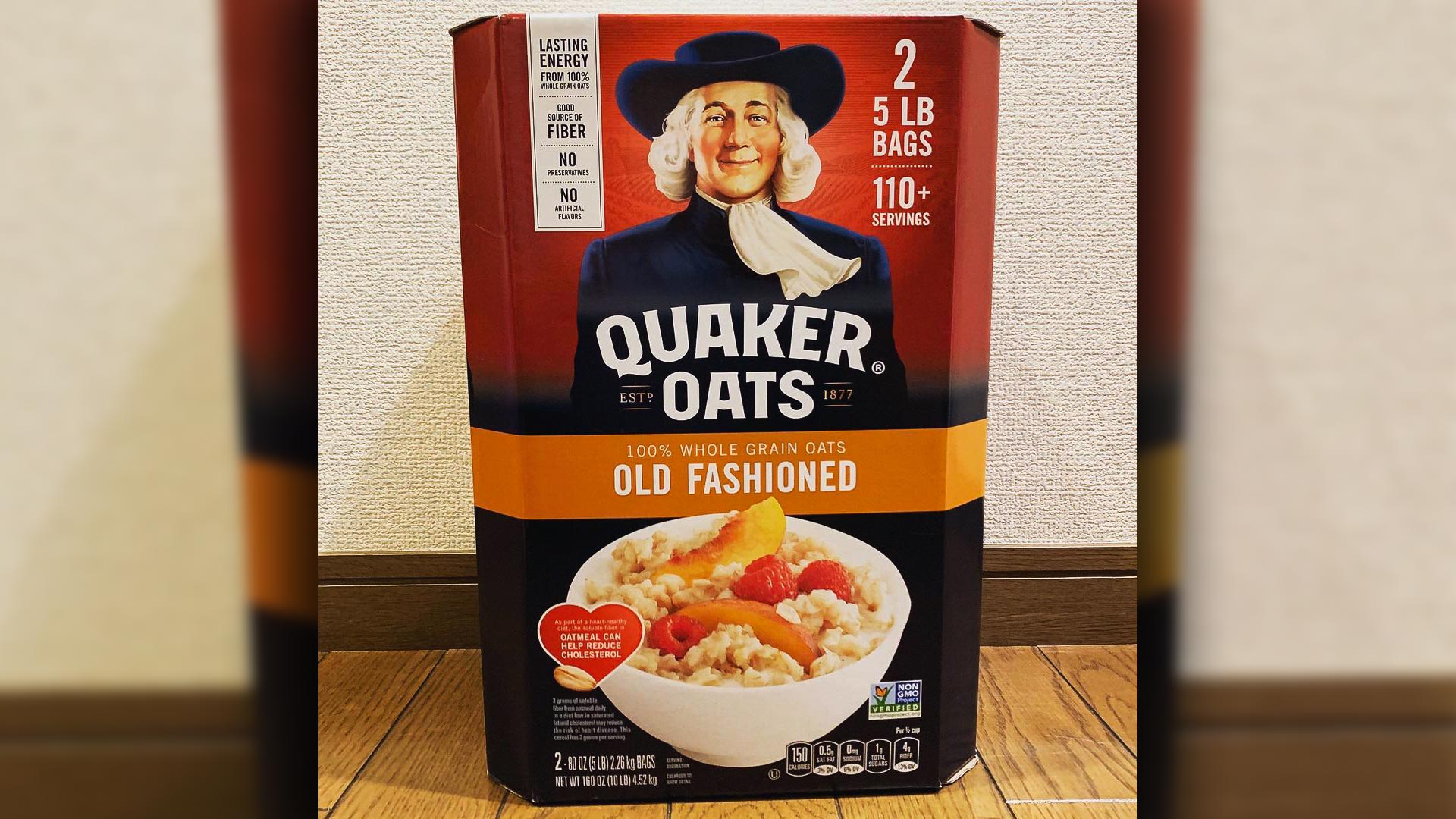 Quaker follows a different preparation process for each oat type. For instance, the Quaker Old Fashioned oats use whole oats and then flatten them after removing the oat bran or husk. 
They also use rolled oats for the instant cook variety. Then the oats are rolled a bit thinner and then cut into smaller pieces so that they cook instantly. 
Likewise, the steel-cut oats are cut into thirds without rolling them. 
Quaker has its milling factory in Cedar Rapids, Iowa, which is the largest and most efficient milling factory in the world processing gluten free oats. 
As the manufacturers have themselves mentioned that their mill is famous for processing gluten free oats, there should not be any chances of cross-contamination. 
Therefore, celiacs or anyone with difficulty digesting gluten can have Quaker Old Fashioned oats. 
Are Quaker Old Fashioned Oats Vegan?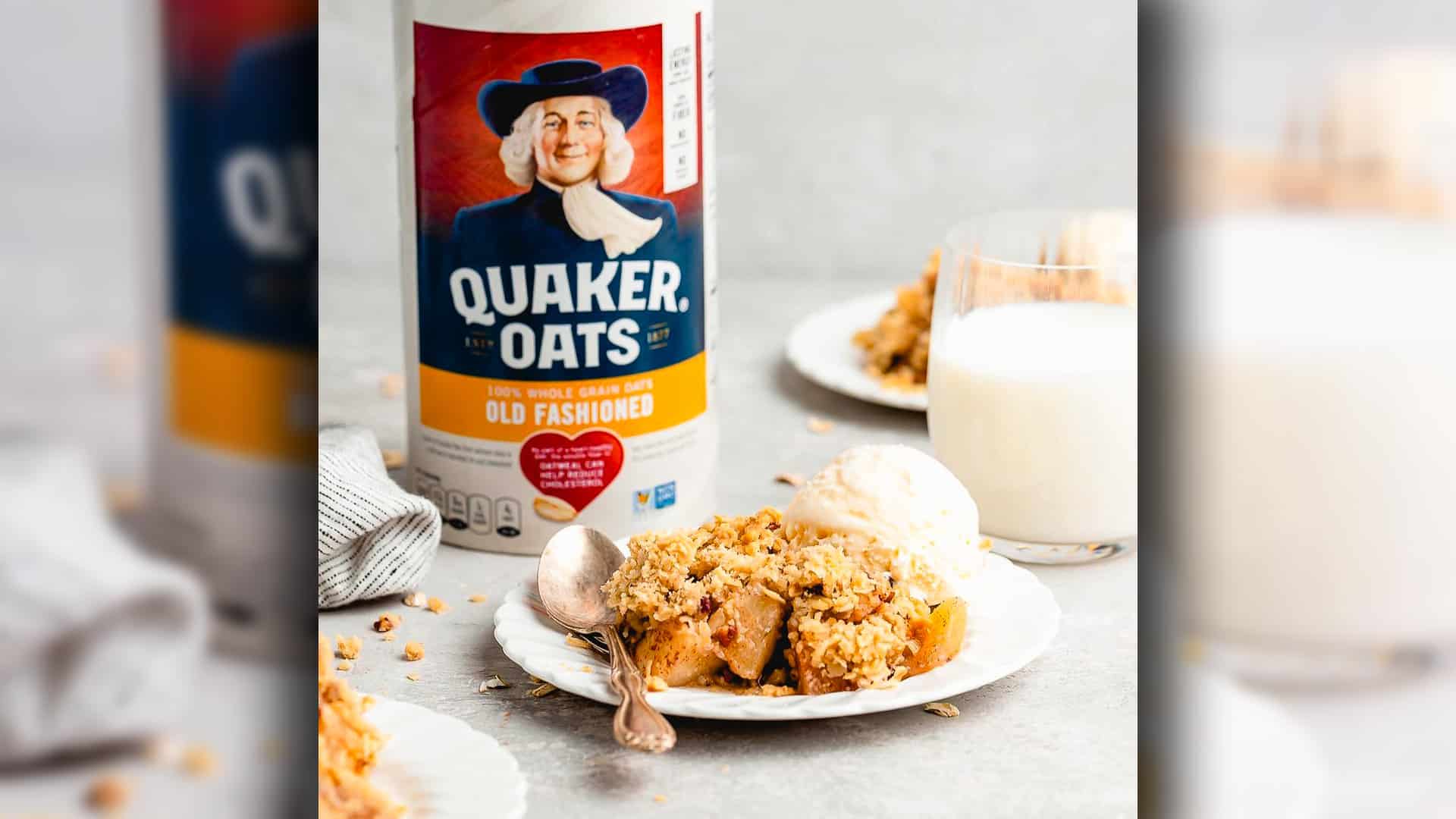 Yes, the Quaker Old Fashioned oats are vegan. Oats are plant-based grains, so they are free from any animal derived ingredients. 
However, some Quaker oats of flavored varieties, and two of these flavors are not vegan. The honey and vanilla or Maple Pecan flavors are not vegan. Therefore, vegan consumers must not pick them. 
Are Quaker Old Fashioned Oats Healthy? Can Everyone Eat It?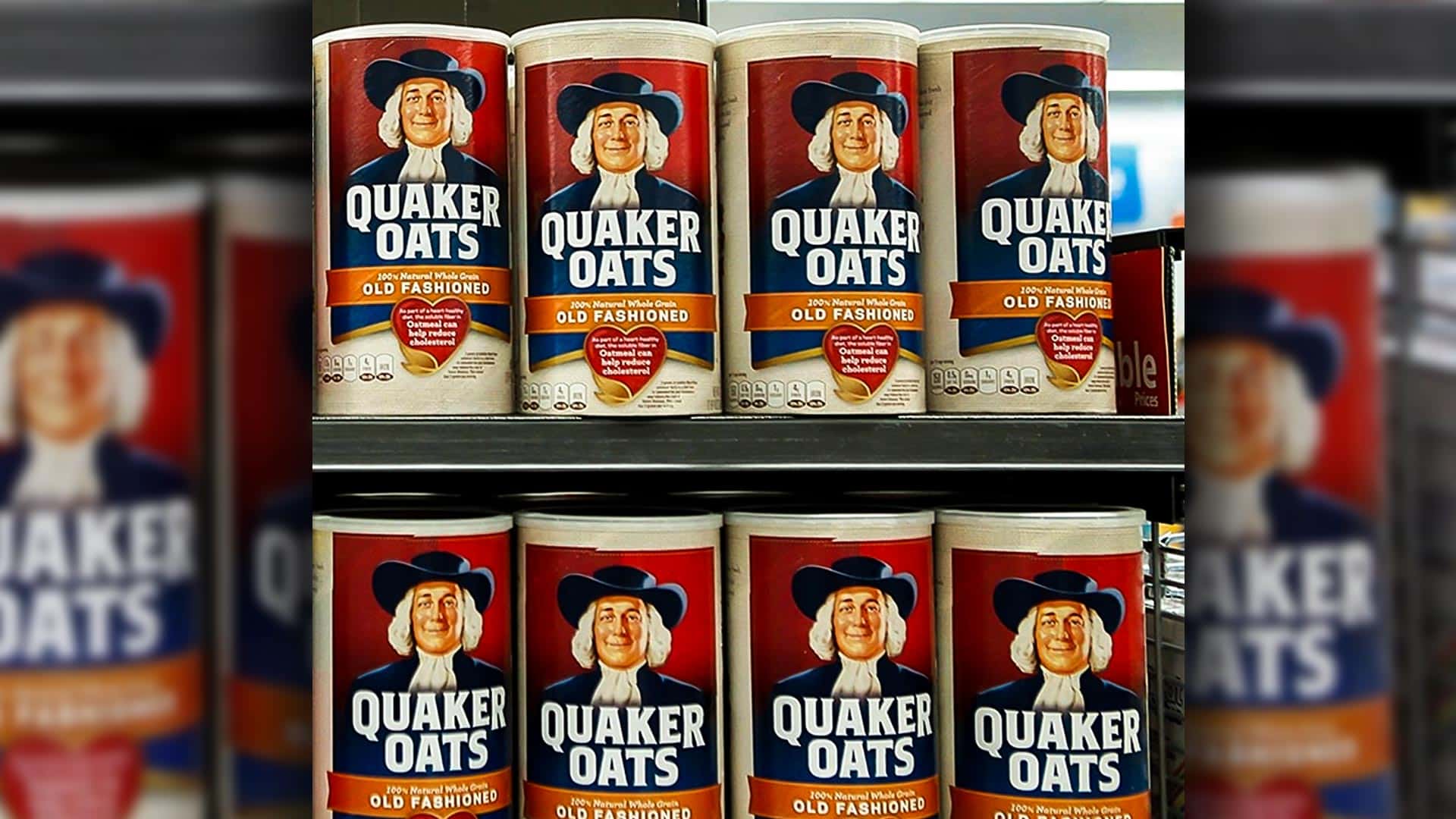 Yes, Quaker Old Fashioned oats are healthy and for everyone. Oats are one of the healthiest foods, loaded with antioxidants, fiber, vitamins, and minerals. 
The Old Fashioned oats are a great healthier substitute for other non-healthy breakfasts. Swapping the Old Fashioned oats with pancakes, bread, etc., will provide lots of health benefits and help you manage your weight. 
Other than helping in weight loss, Quaker Old Fashioned oats help reduce the risk of heart disease, may lower your cholesterol levels, and provide your body with essential antioxidants. 
But if you continue consuming other junk food, you'll not notice any health benefits. 
Now let's take a look at the nutritional information of Quaker Old Fashioned oats (per one cup) 
| Nutrient | Amount |
| --- | --- |
| Calories | 150 |
| Total Fat | 3g |
| Saturated Fat | 0.5g |
| Trans Fat | 0g |
| Monounsaturated Fat | 1g |
| Polyunsaturated Fat | 1g |
| Sodium | 0mg |
| Cholesterol | 0mg |
| Carbohydrates | 27g |
| Potassium | 150mg |
| Soluble Fiber | 2g |
| Dietary Fiber | 4g |
| Total Sugars | 1g |
| Added Sugars | 0g |
| Protein | 5g |
What Are The Other Gluten Free Alternatives To Quaker Old Fashioned Oats?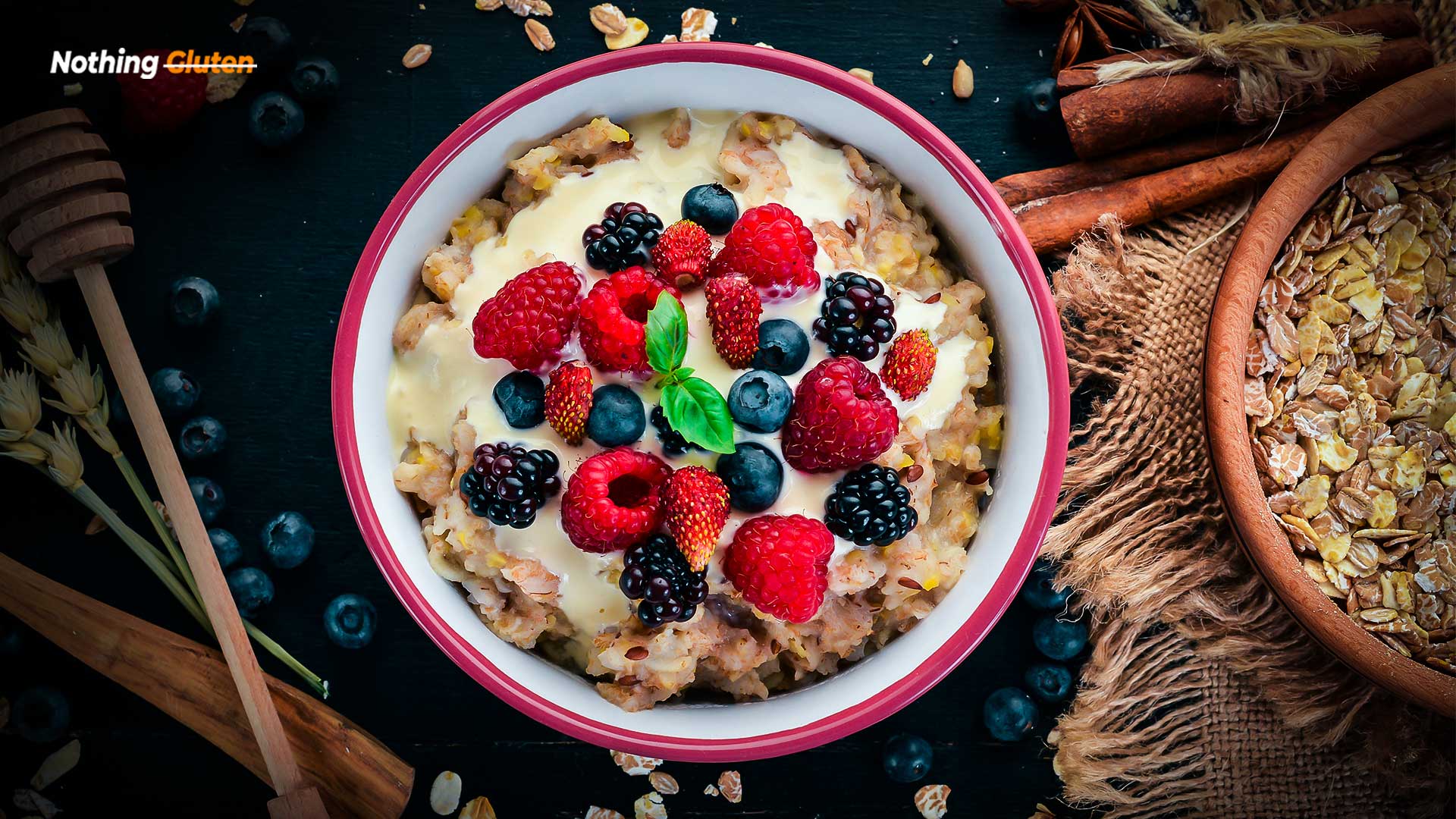 If you want to try some other gluten free oats besides Quaker, there are several options. Following is the list of no-gluten oats you can try- 
This is one of my favorite gluten free oatmeal brands because not only is it loaded with health benefits, but it's super delicious as well. This oatmeal is packed with superfoods like- quinoa and Amaranth in addition to oats making it a nutritionally dense meal. 
Bob's Red Mill Organic oats is another great brand celiacs can trust. These extra thick oats are a great source of fiber and other essential nutrients your body needs. They are easy to cook and taste delicious when you have them with some fruits and your choice of sweetener. 
Try the Nature's Path Organic Instant oatmeal which is also free of gluten grains. It's also vegan, dairy-free, Kosher certified, and Non-GMO. This honey maple flavored oats will keep you filled without making you compromise on your taste buds. 
This one is a 100% organic gluten free oats brand and one of the best picks for celiacs. It's nutritious, loaded with health benefits, and also a great alternative to Quaker Old Fashioned oats. 
Let's Try Some Delicious Gluten Free Recipes With Quaker Oats 
Oats may seem like a boring meal to experiment with. But if you put a little bit of effort, you can cook some delicious recipes with it. 
Here are my two top favorite gluten free oats recipes that I can eat every day. 
1. Mango Overnight Oats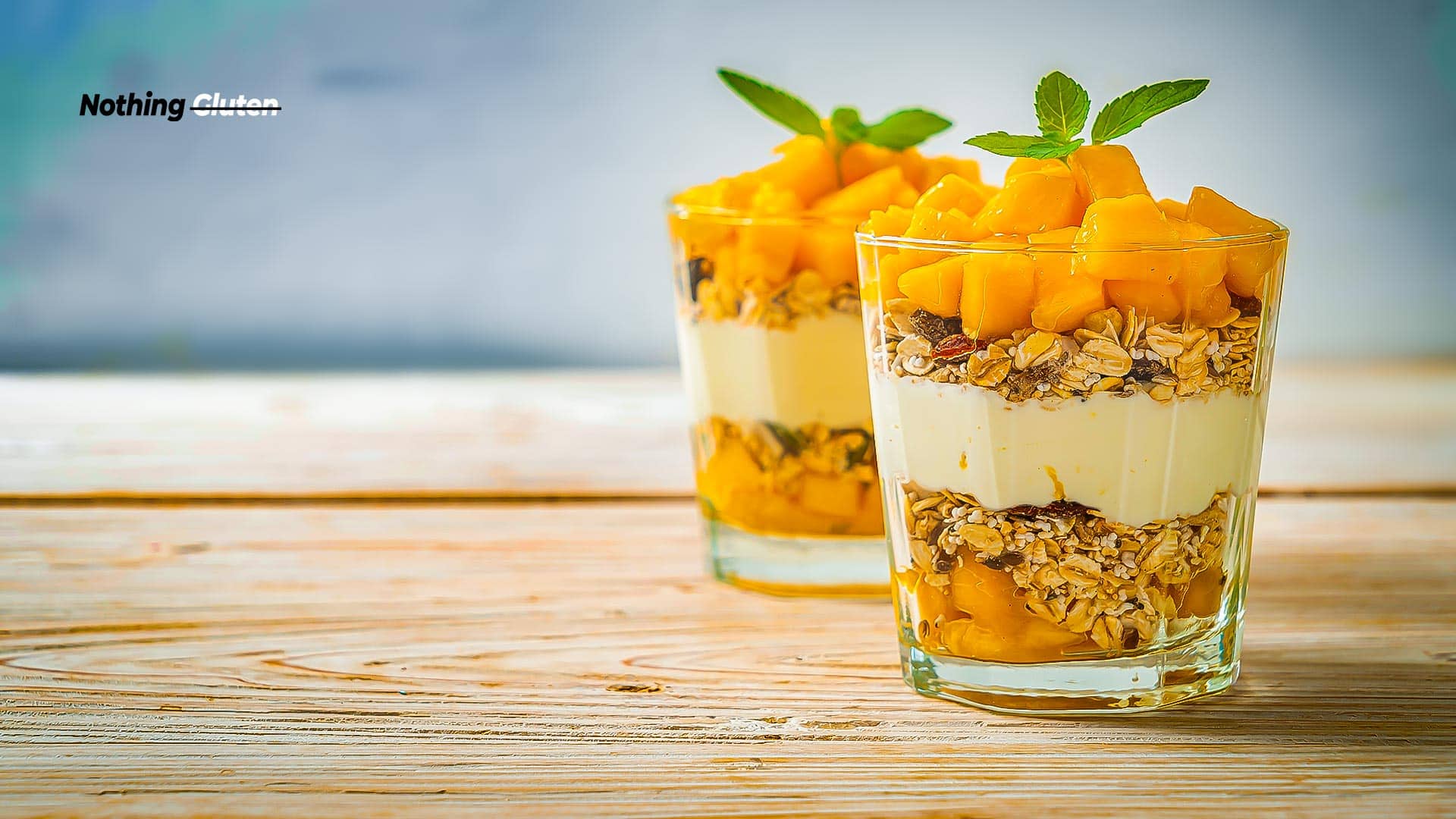 Ingredients 
½ cup Quaker Old Fashioned oats 
½ cup diced mango 
⅓ cup yogurt 
¼ cup milk 
⅛ tsp almond extract 
1 tsp chia seeds 
1 tsp honey 
Method 
Add the oats to a glass jar. Add the milk, yogurt, and almond extract and mix well. Add the mango pieces, and top it off with chia seeds and honey. Keep in the refrigerator overnight and enjoy the next morning. 
You can try the overnight oatmeal recipe with different fruits as well. Check out the video below to get the recipes. 
2. Berry Smoothie Bowl 
Ingredients 
¼ cup Quaker Old Fashioned oats 
1 cup fresh raspberries 
1 frozen banana 
1 tbsp almond butter 
⅔ cup milk 
(you can add other fruits as toppings)
Method 
Microwave the oats with ¼ cup of water for one minute. Then add all the ingredients, including oats, to the blender and blend until you get a smooth texture. Top with coconut flakes and any other fruit of your choice, and enjoy. 
Wrapping Up 
My gluten allergic peers now can enjoy Quaker Old Fashioned oats without worrying about any side effects. 
Plus, you can also check out the other gluten free oat brands I mentioned. I know that eating oats every day might get boring, so I shared two recipes with oats that are delicious and healthy. Do try them. 
Keep following Nothing Gluten to stay healthy and keep your gluten allergies at bay. 
FAQs 
Is Instant Oatmeal Gluten Free? 
All instant oatmeals may not be gluten free. Even though oats are naturally gluten free, cross-contact may happen during farming, storing, and processing. 
Is Oatmeal Gluten-Free?
Yes, oatmeal is gluten free, provided you cook it with gluten free ingredients. Also, do check the package label while buying oats to ensure if it's entirely gluten free or not. 
How To Find Out If Oats Are Gluten Free? 
Always check the package label while buying oats. If it's completely gluten free without any chances of cross-contamination, then the manufacturers will label it as so. 
Also, be careful with flavored ones because some flavors might contain gluten. For celiacs, it's best to have plain oats. 
Is Quaker Gluten Free Oatmeal Discontinued? 
No, Quaker gluten free oatmeals are not discontinued. You can still find them in the stores.