Used for glazing, as a dipping sauce, and as a taste enhancer in different dishes, hoisin sauce is a key ingredient mainly in Cantonese cuisine. It can boost the taste of any dish instantly but celiacs wonder if hoisin sauce is gluten free or not. 
All hoisin sauces are not gluten free. Its gluten content largely depends on the makers. Some makers make it without using wheat or barley while some others add it for texture and consistency. 
You might be wondering how to figure out the gluten content in hoisin sauce and how to find out which one is safe for you. I have written down this detailed guide on hoisin sauce to cover such queries, so if you want to know whether you should consume this sauce or not, keep reading this article. 
Is Hoisin Sauce Gluten Free?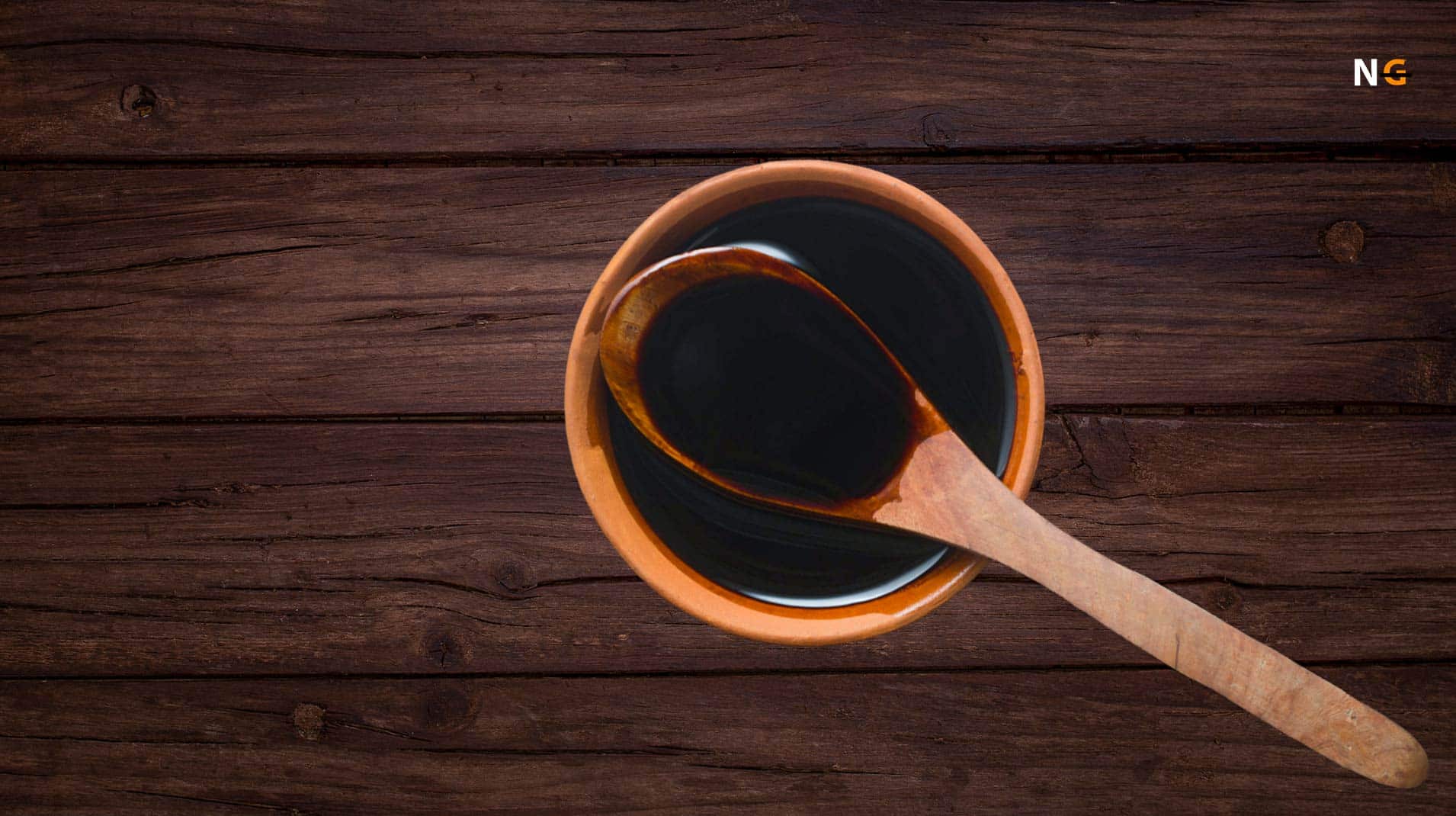 Hoisin sauce made with soybean paste, red chili peppers, fennel, vinegar, garlic and the five spice powder is gluten free. The five spice powder is a common chinese ingredient that is made with star anise, clove, sichuan pepper, chinese cinnamon, and fennel seeds. 
The ingredients mentioned above nowhere come closer to gluten grains hence we can include it in the category of gluten free food. But here is the catch. Not every company follows the same authentic recipe and uses only these ingredients. 
Some makers add wheat or barley extracts to enhance the texture and taste of hoisin sauce. Since gluten also has thickening properties, adding it in hoisin sauce makes it thicker which companies want to achieve. 
Therefore if you want to avoid gluten, you should only pick those hoisin sauce that bears the gluten free tag in its package. Also, never forget to read the ingredient label. If you see anything related to wheat or barley either as a direct ingredient or as additives, it's not safe for you. 
Sometimes you may not find any gluten ingredient in the label but the hoisin sauce bottle may not come with a gluten free label. This could indicate either risk of cross-contamination or that the makers have not tested it under the gluten free test. 
In such cases also, you should not pick the hoisin sauce. Cross-contamination means the sauce has been prepared in a common facility using shared utensils and gluten may get added through them. 
Again without the gluten free test you cannot be sure if the product contains less than 20ppm gluten or not. Gluten content below 20ppm is safe for celiacs as per FDA hence it's important to run products under this test to check the gluten status. also you need to know Risotto is Gluten Free if you need making out that.
How Is Hoisin Sauce Made? How Can Wheat Get Added Into It?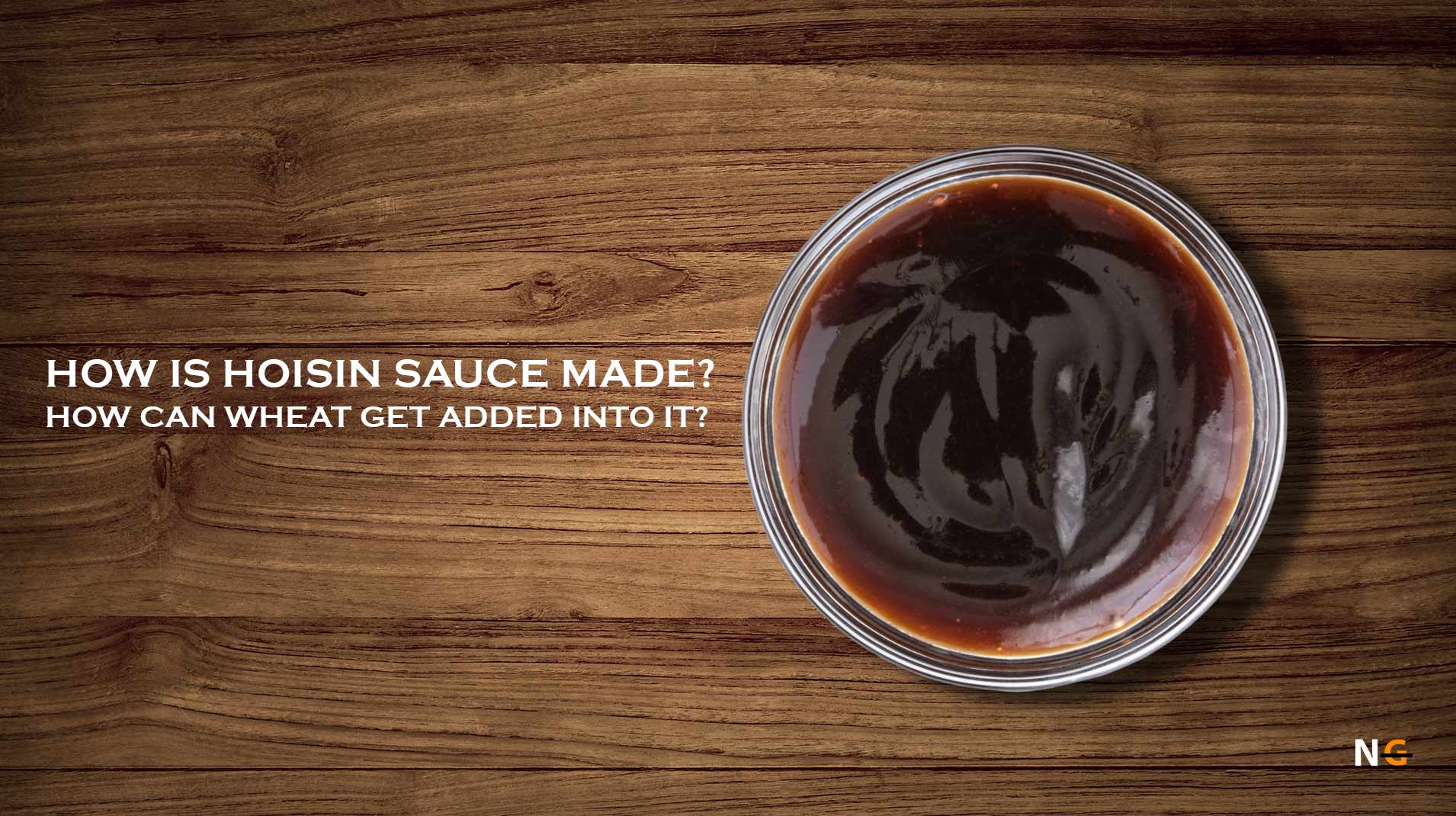 Hoisin sauce is made by mixing fermented soybean paste (plum, date or raisin pastes are also sometimes used), water, salt, sugar, the five spices mentioned earlier, vinegar, chili peppers and fennel seeds. 
Traditional recipes use these ingredients. But commercial manufacturers may add soy sauce, artificial color, and preservatives. The actual recipe does not require any gluten ingredient as it was meant for immediate consumption. 
Artificial color and preservatives added by commercial makers may contain gluten. Preservatives are necessary to increase the shelf life of the sauce. The artificial color may have hidden gluten and finding the gluten status of artificial colors is complicated. 
Additionally, most soy sauce contains gluten because these are made with soybean paste and wheat, which is again a source of gluten. If you are having homemade hoisin sauce, the risk of gluten contamination is very little but for commercial sauce, the risk is always there. 
Is Hoisin Sauce Vegan & Healthy?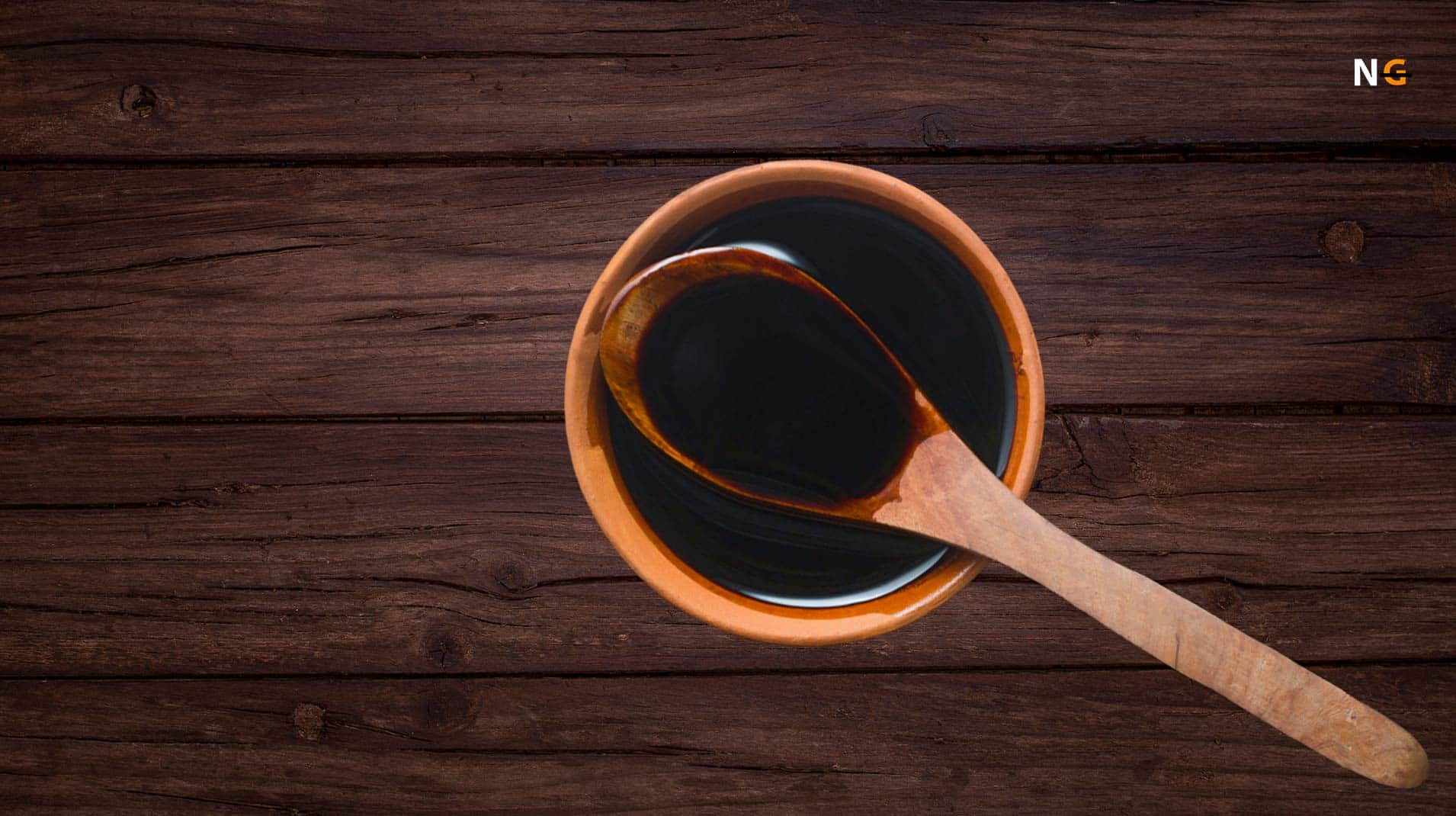 From the ingredient list, it's quite clear that hoisin sauce is vegan. All the ingredients used in the sauce are plant based vegans can easily consume the sauce. There are no animal derivatives like dairy, eggs and meat products. 
The name hoisin means seafood in Chinese hence people assume it to be a non-vegetarian sauce. However, there are no non-vegetarian ingredients used in the sauce. 
Hoisin sauce is a source of vitamin A, C, manganese and iron. The chili pepper used in the sauce is a good source of antioxidants so we can say that there are some healthy ingredients in the sauce. 
But you should not ignore the fact that it has other ingredients like salt and sugar. The packaged hoisin sauces also contain artificial flavors, preservatives which adds to the sodium content of the sauce. One serving of hoisin sauce approximately contains 410 mg of sodium which is not at all healthy. 
To avoid any health issues, consume hoisin sauce in moderation. Don't add this in your everyday dishes and don't adopt the habit of consuming it as a dip regularly. 
Gluten Free Hoisin Sauce Brands & Their Nutritional Facts 
Check out these gluten free hoisin sauce that are safe for people with gluten allergy and celiacs-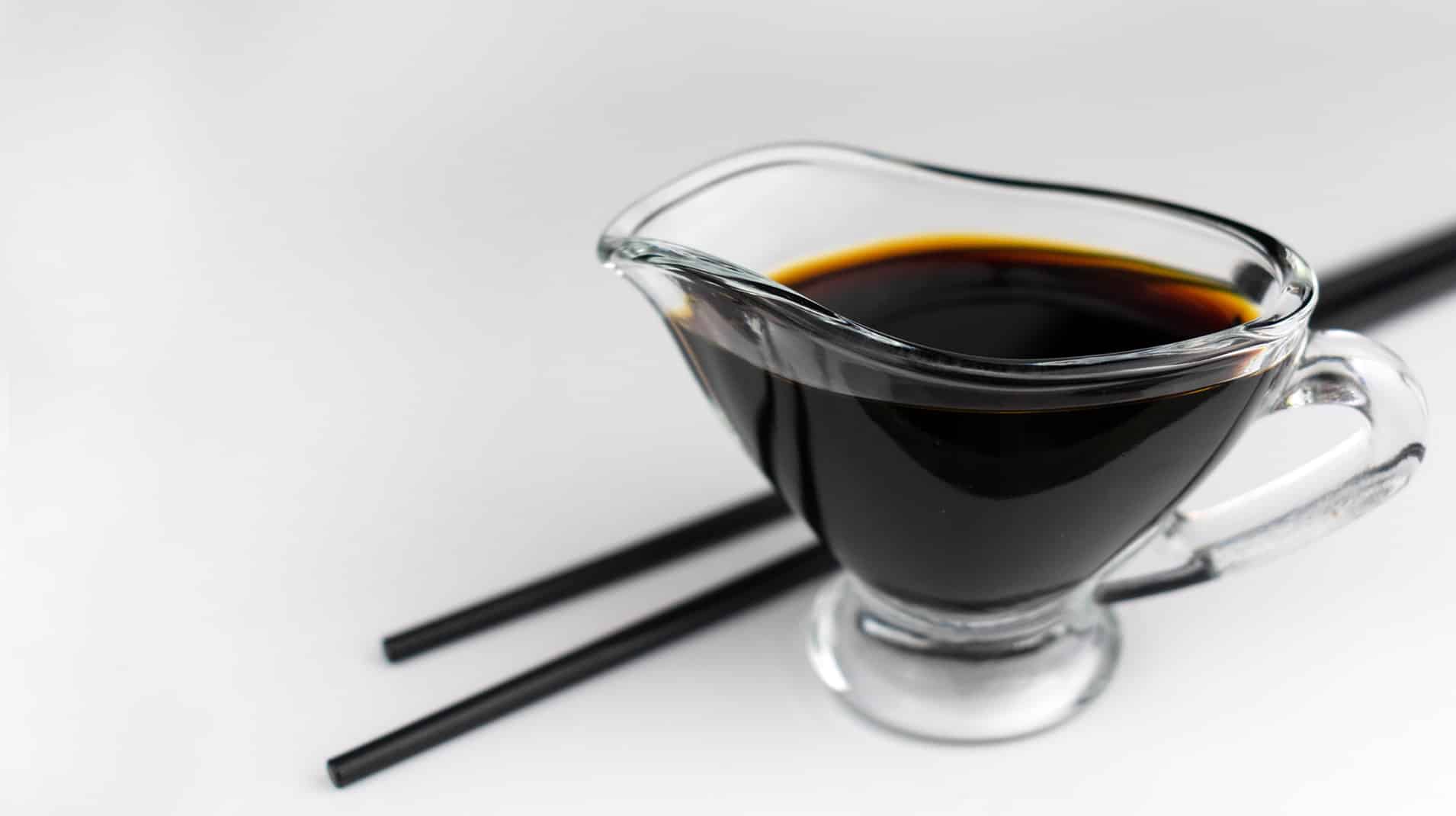 Kikkoman is a popular brand for different Asian sauces and they have a gluten free hoisin sauce too. But remember that Kikkoman has both gluten free and non gluten free varieties of sauce, so make sure to check the package label while picking their hoisin sauce. 
Lee Kum Kee is another great gluten free hoisin sauce. This hoisin sauce is best for stir fries, marination, steaming and to use as a dip as well. 
San-J hoisin sauce is gluten free, GMO free and provides an authentic hoisin sauce flavor. This one's also best to add in your fried rice, noodles, for bbq glazing and in a lot more dishes. 
The Premier Japan organic hoisin sauce is again one of the best in this category. It has a very rich flavor which is wheat free, organic and is made for all purpose Asian cooking. 
Gluten Free Hoisin Sauce Recipe: Easy And Delicious 
Let's check out this gluten free hoisin sauce recipe that's easy to prepare at home and tastes similar to the packaged ones. Here are the ingredients and cooking methods.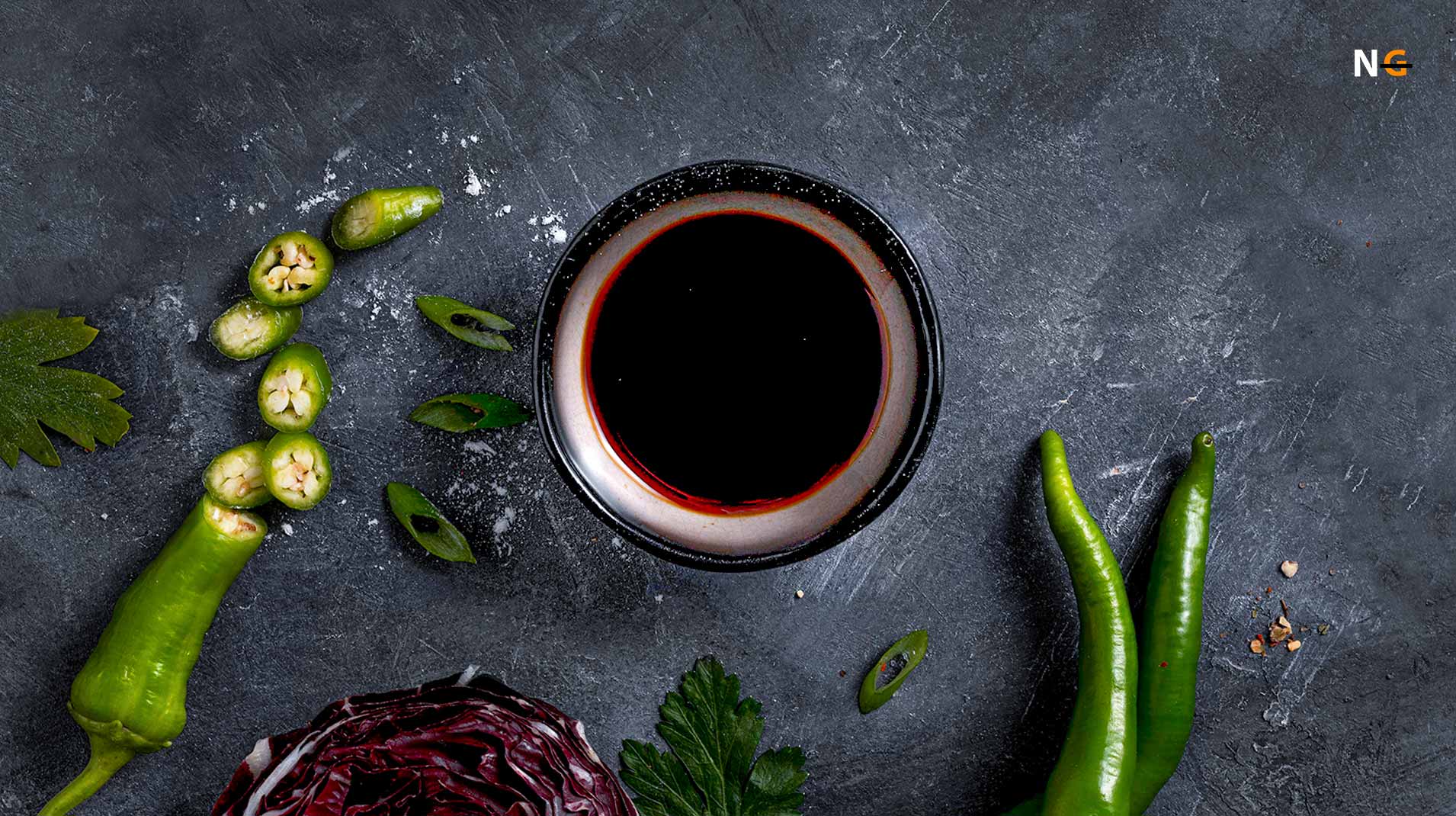 1. Gluten Free Hoisin Sauce 
Ingredients 
⅓ cup tamari sauce (you can also use gluten free soy sauce) 
2 tbsp vegetable oil 
2 tbsp white vinegar 
3 tbsp honey 
3 cloves minced garlic 
2 tbsp tahini 
2 tsp chili sauce 
Salt and pepper to taste 
Method 
Take a saucepan in medium heat and add all the ingredients. Keep stirring until honey melts well. Turn off the heat and let the sauce cool down. Keep it in an airtight container and store in the refrigerator. 
2. Nutritional information of homemade hoisin sauce 
Calories- 65
Fat- 4g
Trans fat- 0g
Saturated fat- 0g
Unsaturated fat- 3g 
Sodium- 1283 mg 
Cholesterol- 0mg 
Carbohydrate- 6g 
Fiber- 0g 
Protein- 2g 
Sugar- 5g 
Conclusion 
Did you find your answer to if hoisin sauce is gluten free or not? I hope you did and found some other crucial information regarding the sauce as well. After going through all the facts, my advice would be to either make hoisin sauce at your home or pick the ones that flashes the gluten free tag. 
Keep following Nothing Gluten to find out more interesting topics about gluten free food and leave your queries in the comments section. 
FAQs 
Is Chinese Hoisin Sauce Gluten Free? 
Yes, the traditional Chinese hoisin sauce is gluten free. But be careful of the store-bought ones since they may add wheat extracts. 
Is Tamari Hoisin Sauce Gluten Free?
Yes, Tamari hoisin sauce is gluten free and does not contain any harmful or allergy inducing ingredients.  
Can Celiacs Have Hoisin Sauce?
Celiacs can have hoisin sauce made without adding any wheat extracts. Make sure to check the ingredient label while buying one.