Soba noodles are an authentic Japanese dish that everybody seems to love. But I have seen people with gluten allergies contemplating a lot over eating soba noodles, fearing them as wheat noodles. But are soba noodles made from wheat flour? Is soba gluten free? 
Soba noodles are made from buckwheat flour, and they are completely gluten free. Buckwheat flour, due to its name, often confuses people. But buckwheat is small grains that are gluten free and unlike wheat. 
Plain uncooked buckwheat or soba noodles are gluten free, but what about the sauce it's cooked in and the ingredients used in it. Is that gluten free too? We will also dig up those facts and bring you the truth so keep reading. 
Is Soba Gluten Free?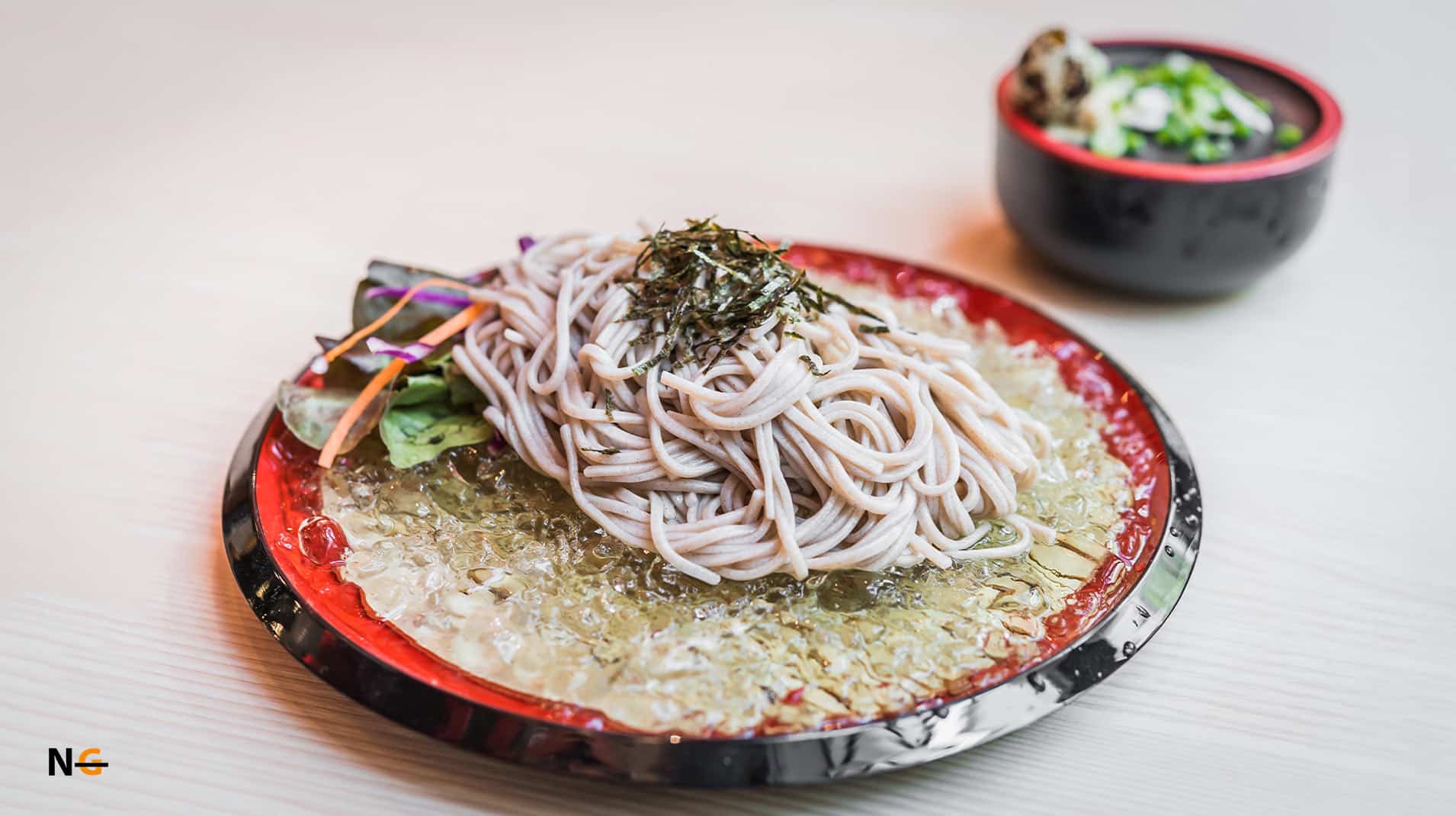 Soba is a buckwheat flour noodle and is completely gluten free. Buckwheat is a small grain and does not belong to the wheat or gluten family. But soba noodles, which are only made following the traditional method, are gluten free. 
Commercial makers have started mixing wheat flour with buckwheat flour, making it unsafe for celiacs. If you are following a gluten free diet, it's important to pick only the pure soba noodles. 
The best way to find out if the soba noodles you picked are gluten free or not is by checking the ingredient label. The package will clearly mention if they have added wheat flour while processing the noodles. 
If you avoid gluten due to allergic reactions, you can also ask an expert to suggest you some pure soba noodles without wheat flour. 
Apart from just the noodles, other ingredients also get added to the noodles. If you are eating the noodles at a food joint, make sure to read the menu well and see if any gluten ingredients are getting added to it. 
It's always better to call the restaurant staff and confirm. Soy sauce is a common ingredient in the dish, which contains gluten. Unless the restaurant is using a gluten free soy sauce like the La Choy Soy Sauce, you should avoid eating it. While you making soba noodles, if you using Hoisin Gluten Free Sauce it will be yummy.
How Are Soba Noodles Made?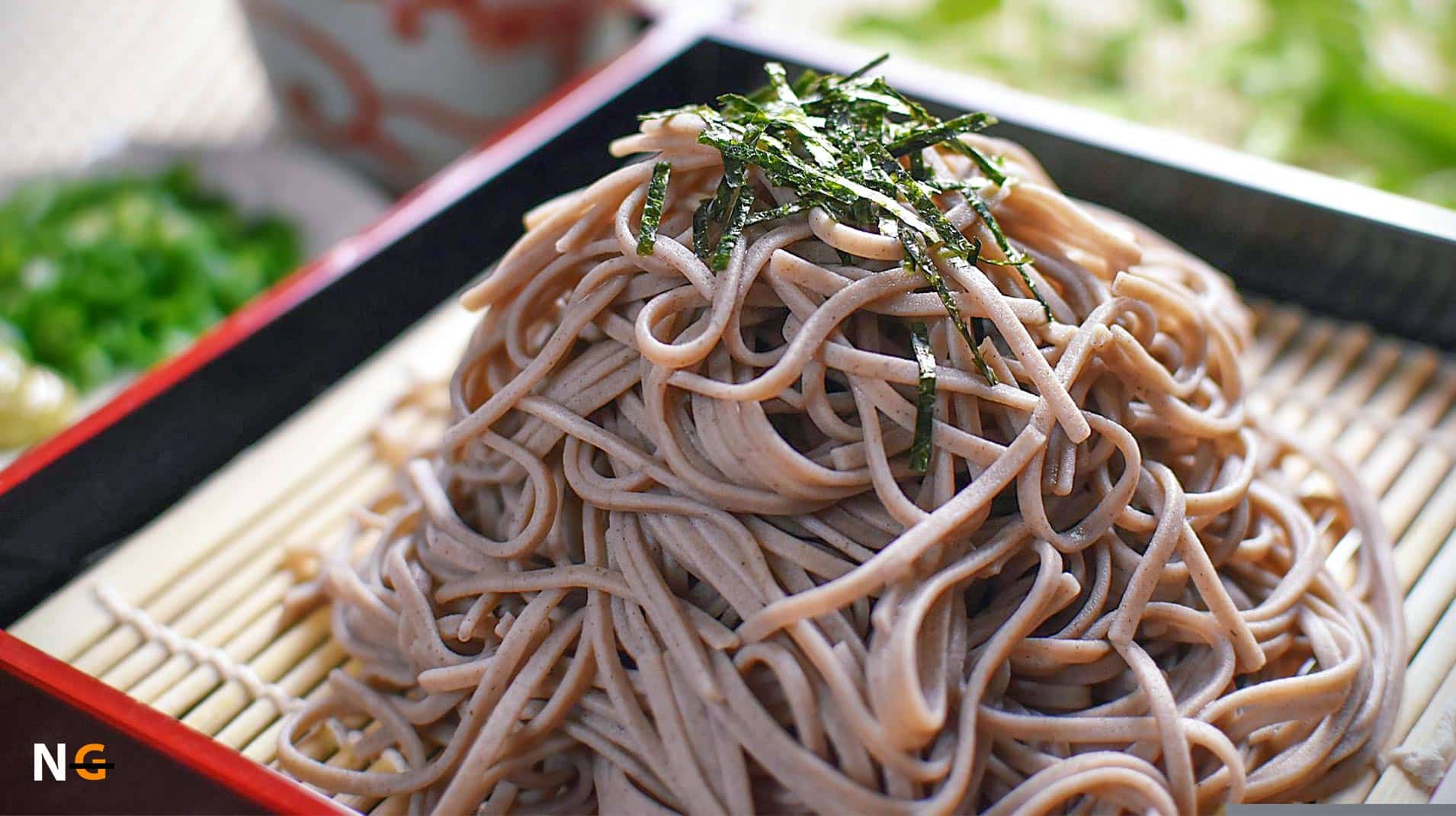 Soba noodles are simply made by mixing buckwheat flour with water. The mixture is kneaded into a nice dough, and then it's rolled and cut. Some add wheat flour to the dough to reduce the bitterness of soba noodles. 
You get dry soba noodles in the market. Like any other noodles, you have to boil it and enjoy it with your preferred dipping sauce. 
How To Find Out Whether The Soba Noodles You Picked Contains Gluten Or Not?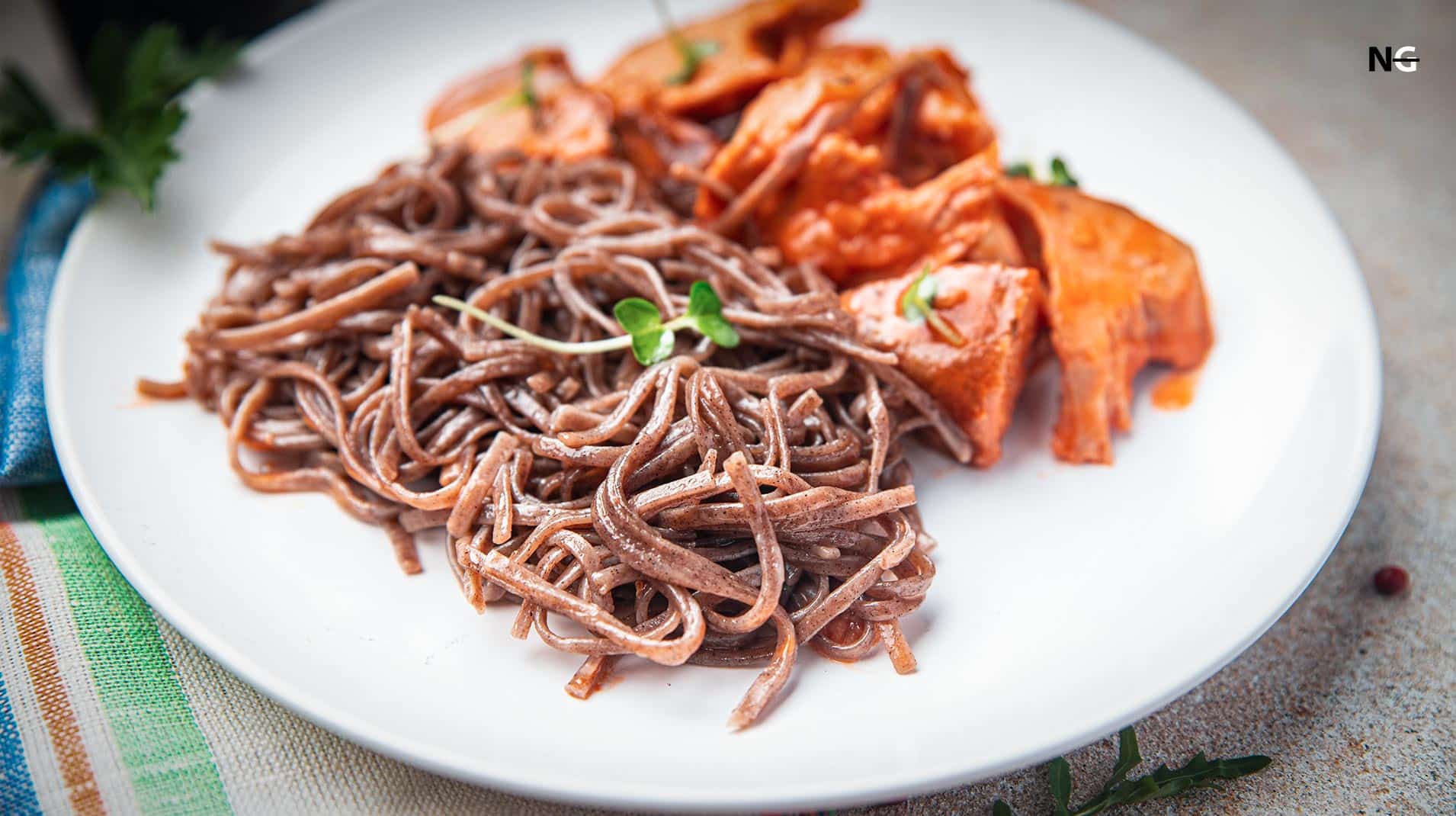 Before you buy a packet of soba noodles, there are a few things to see to determine the gluten content. Sometimes, finding the gluten status may get a bit complicated, especially if the product contains additives and artificial flavorings. 
But soba noodles do not contain any artificial flavors; therefore, finding the gluten status is not complicated. Just check the ingredient label and see if it contains wheat flour. The only ingredient that can contaminate soba noodles with gluten is wheat flour. 
Are Soba Noodles Vegan?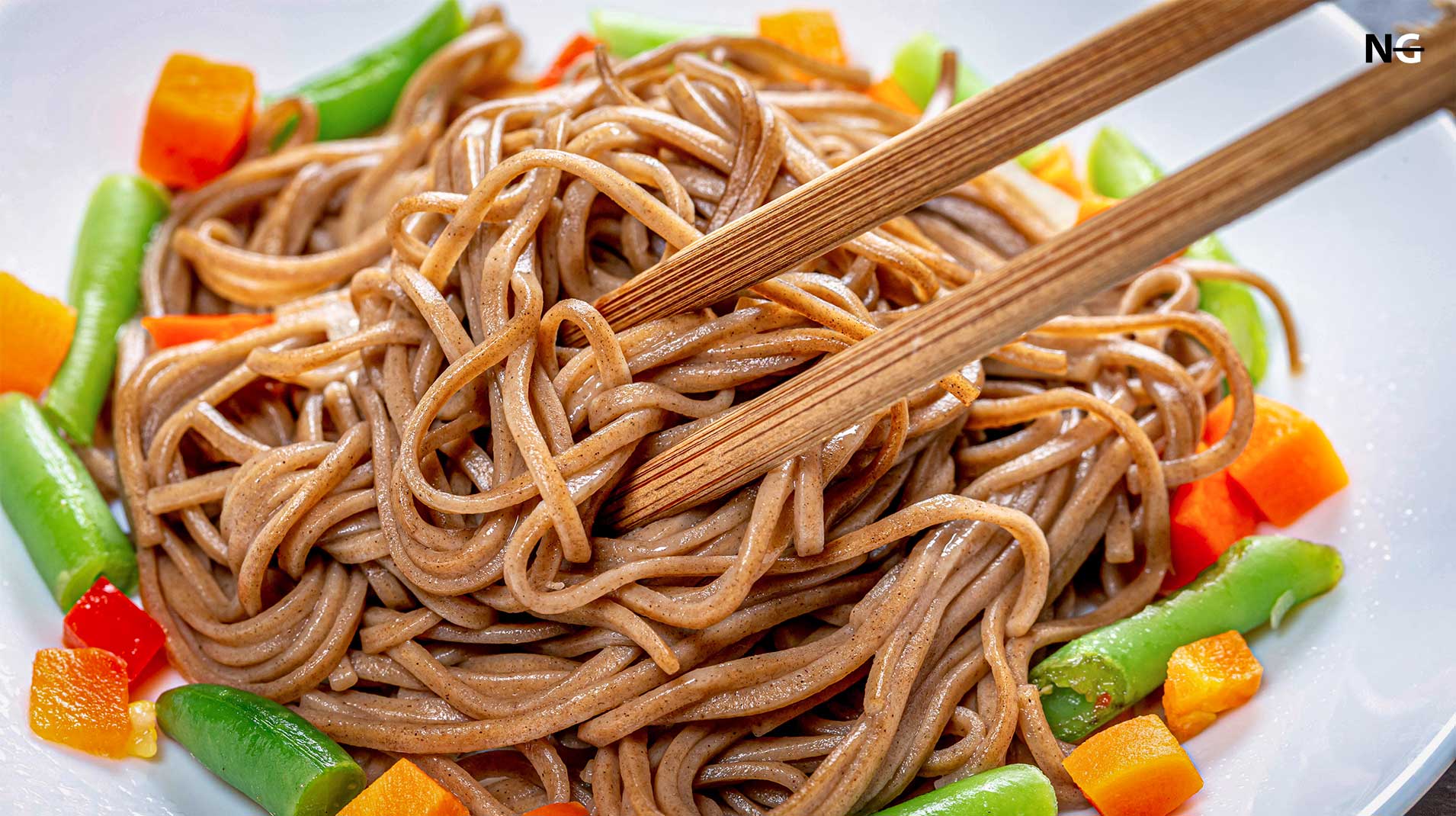 Yes, soba noodles are vegan. These don't contain products from animal derivatives like dairy, eggs, or meat, so vegans can consume soba noodles. 
Gluten Free Soba Noodles Brands: Safe For Celiacs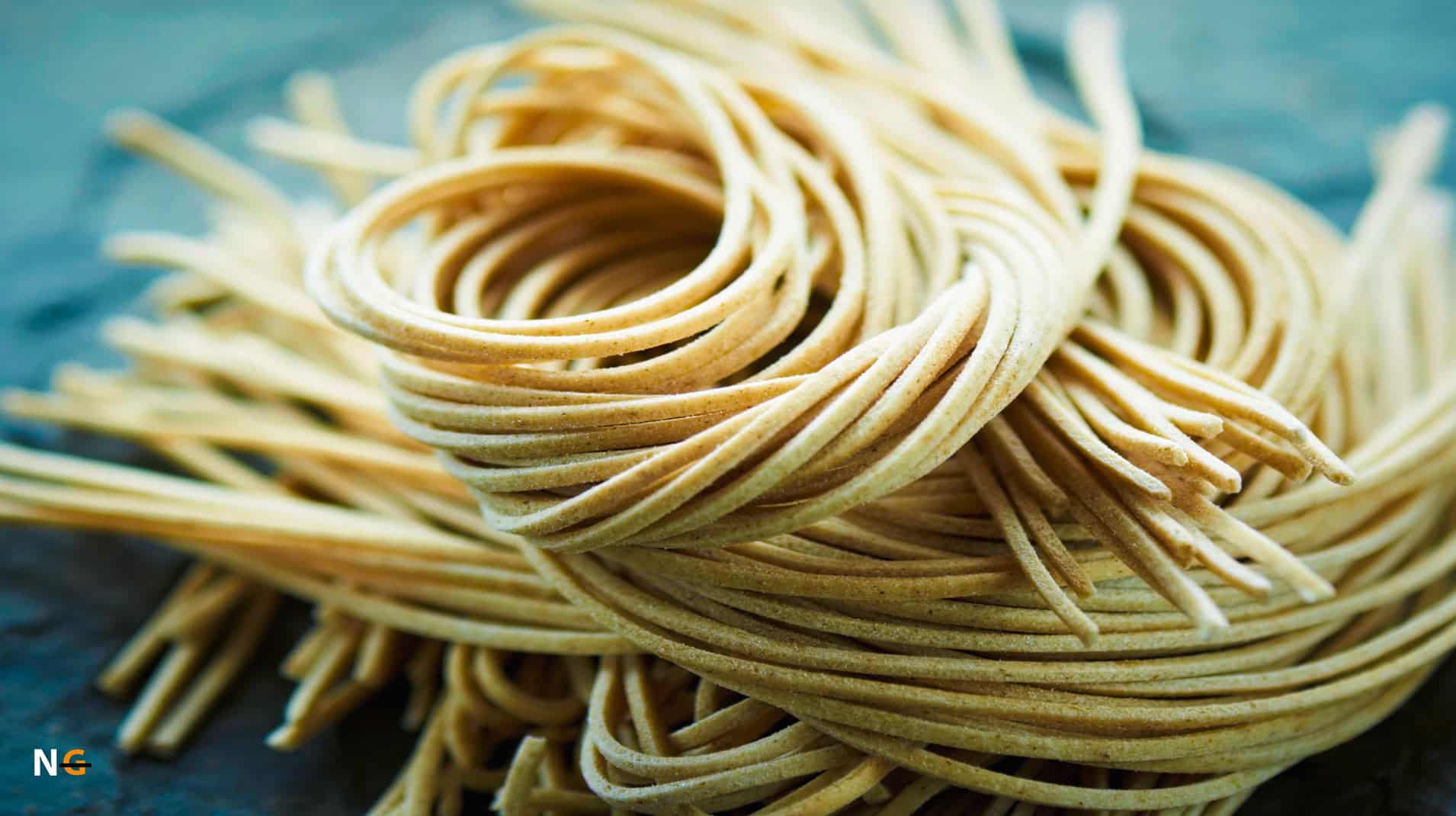 Mose soba noodles you find in the market have wheat flour added. Hence, it's essential to know which one's are entirely made from buckwheat flour so celiacs can eat them too. 
Below mentioned are a couple of soba noodles brands that are only made from buckwheat flour- 
King Soba is the top pick when it comes to pure buckwheat noodles. The noodles taste pure buckwheat and are gluten free, non-GMO, and organic. 
Japan Gold Organic is another popular brand that makes pure buckwheat noodles. These are made from only buckwheat flour with no sugar added; therefore, celiacs don't have to worry before picking a Japan Gold buckwheat noodle packet. 
Gluten Free Substitute To Soba Noodles: Healthy & Delicious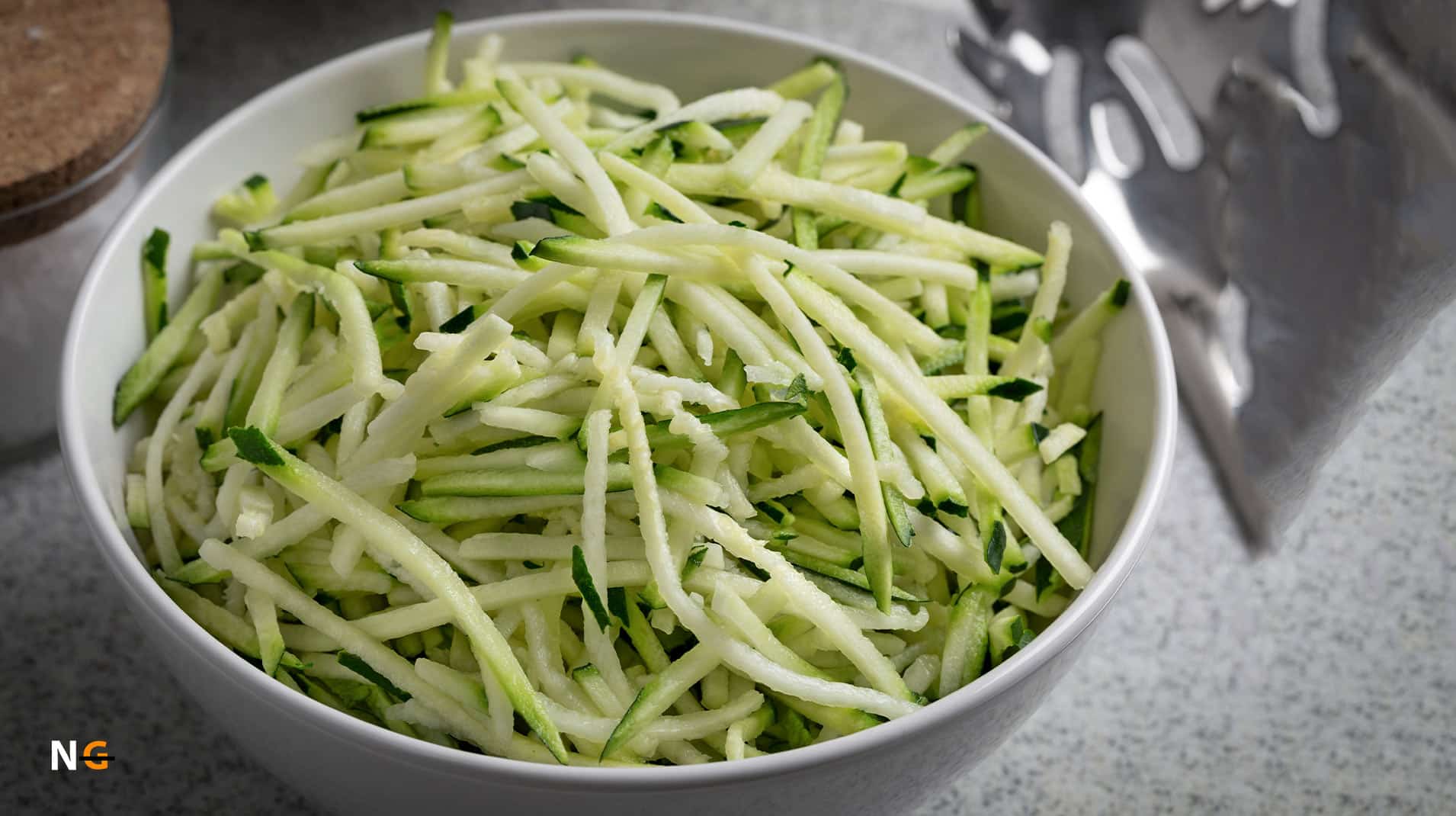 Soba noodles are gluten free and delicious, but if you want to try some other gluten free noodles, there are many options. Below mentioned are a few of them so let's have a look- 
1. Rice Noodles 
People have been eating rice noodles since forever. These are one of the best substitutes for soba, and the best part is rice noodles are completely gluten free. 
2. Zucchini Noodles 
If you're a health freak and want a healthier and gluten free alternative to regular wheat noodles, there is nothing better than zucchini noodles. 
3. Beet Noodles 
Similar to zucchini noodles, beet noodles are another healthier, tastier, vegan, and gluten free substitute for your regular noodles. Beet noodles are easy to make and will take just a few minutes to prepare. So staying in shape and eating tasty noodles just got easier. 
4. Cellophane Noodles 
Have you heard of cellophane noodles before? If not, these could become your new favorite noodles to eat. These transparent noodles are made from mung bean starch and water and go well with stews and stir-fries. 
Try This Gluten Free Soba Noodles Recipe At Home 
Making gluten free soba noodles at home is quite easy. Here is a recipe that you can try that takes less time but gives the perfect taste-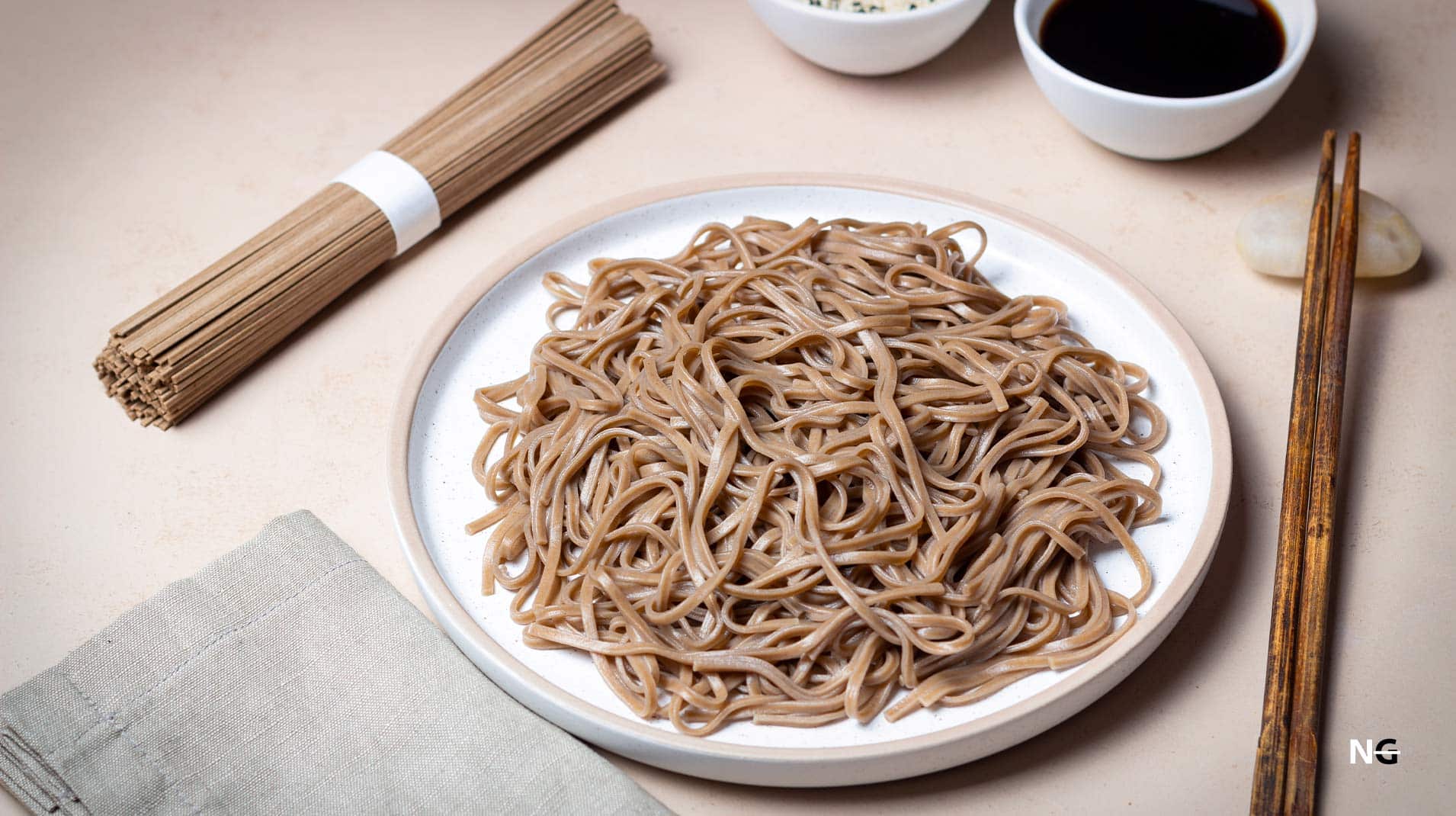 1. Gluten free soba noodles 
Ingredients 
1c buckwheat powder 
¼ tsp sea salt 
½ c arrowroot powder 
1 tbsp olive oil 
1 tbsp psyllium husk powder (mix it with 4 tbsp water and allow it to thicken) 
7 to 8 tbsp water 
Method 
Step one 
Whisk salt, buckwheat flour, and arrowroot powder until well combined. Add the psyllium husk powder mix, oil, and around 6 tbsp water. Make a nice dough that should be slightly moist but sticky. Add more water if required and if the dough gets too sticky, add more buckwheat flour. 
Step two 
Boil eight cups of water and add a generous amount of salt to it. Split the dough into two halves. Dust the countertop or the surface with buckwheat flour. Roll out the dough and cut thin strips with a pizza cutter or knife. Sprinkle some more buckwheat flour on the noodle stripes and put them in the boiling water. 
Step three 
Cook them for approximately two minutes and serve with your favorite sauce or dip. 
Conclusion 
Did you find this article on soba noodles and their gluten status helpful? You can avoid gluten in soba if you pick the ones made with the traditional recipe. Don't forget to check the package labeling when you pick one, as it's the only way to avoid gluten. 
To get regular gluten free food updates, keep following Nothing Gluten. If you want to know about any specific food or drink items, let us know in the comments. 
FAQs 
Are Yaki Soba Noodles Gluten Free? 
No, Yaki Soba noodles are not gluten free. These noodles are made from wheat flour, so there is no way we can consider them gluten free. 
What Are Soba Noodles Made Of? 
Soba noodles are made of buckwheat flour. Buckwheat flour has a bitter taste, so to reduce that, some add wheat flour as well. 
Can Celiacs Have Soba Noodles? 
Celiacs can have soba noodles that are made only with buckwheat flour without adding wheat flour. 
Is Pad See Ew Gluten Free? 
Yes, pad see ew noodles are gluten free since they are made from rice flour. You can check a detailed article on pad see ew noodles by clicking here.