Cream cheese makes the mac and cheese sauce, a sweet-tangy frosting, and dips. While this tangy, creamy cheese is hard to resist, we wonder what could be its gluten status. Is cheese cream gluten free? Can everyone have cream cheese? 
Yes, full-fat cream cheese is gluten free as it contains only milk and cream. However, be aware of cream cheese that says fat-free or low-fat as these may contain hidden gluten.
In this article, you'll find information related to cream cheese, how it's made and when it's not gluten free. So let's begin and uncover the truth. 
Is Cream Cheese Gluten free? Detailed!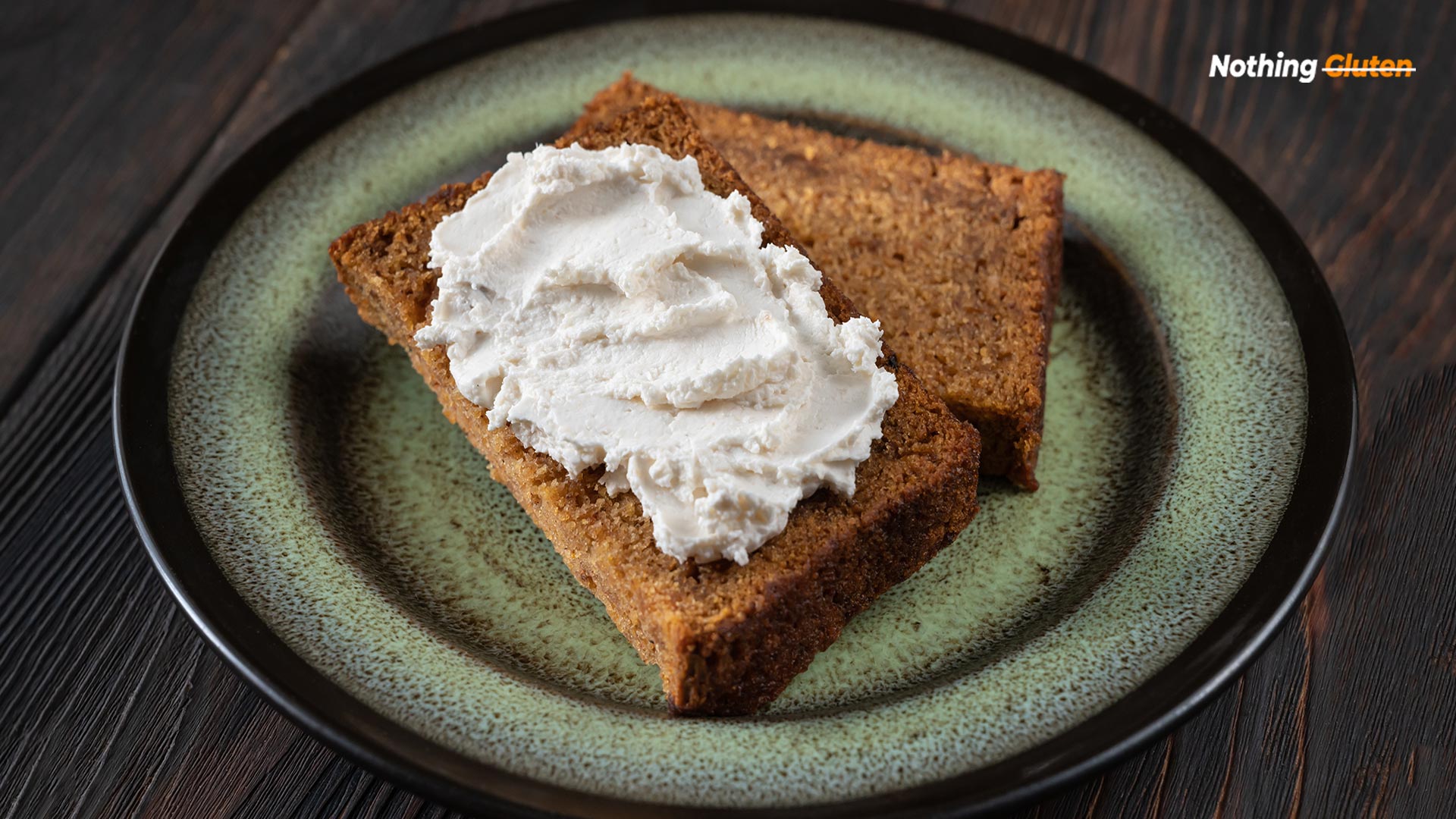 Pure cream cheese made with only full fat milk is gluten free. There are no wheat or barley additives in it, so it won't induce gluten allergies. But not all cream cheese packages you see in the supermarket are gluten free. 
Makers sometimes add gluten as a thickener or stabilizer in cream, making it unsafe for people dealing with gluten issues. Therefore, reading the ingredient label while buying store-bought cream cheese is crucial. 
Ingredients that indicate the presence of gluten are- hydrolyzed wheat protein, maltodextrin, vegetable gum, modified food starch, fillers, thickeners, emulsifiers, artificial color and flavor, and natural color and flavor, powdered cellulose, malt extract or malt vinegar, etc. 
Avoid buying cream cheese that contains the above-mentioned ingredients. 
What Is Cream Cheese?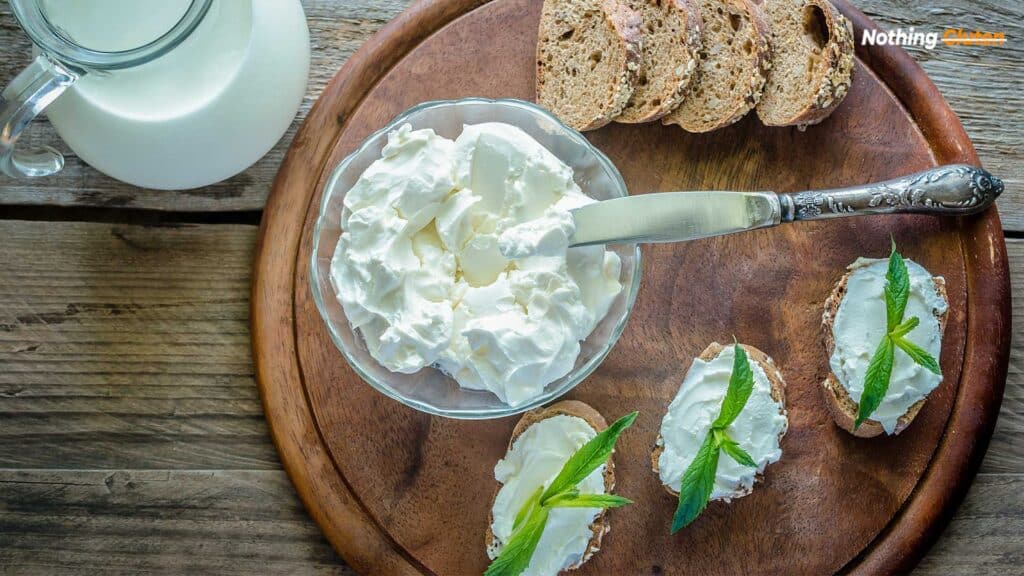 As the name says, cream cheese is a creamy, smooth unripened cheese. It is made with cream or with a mixture of cream and milk. Cream cheese has a mild taste and should contain at least 33% milk with 55% moisture content. 
Cream cheese has a subtle tangy, sweet taste with a soft silky texture. It's one of the most versatile cheese types that you can use to make dips, pasta sauces, use as a topping in cookies, make frostings, and more. 
What Are The Ingredients In Cream Cheese? Are The Ingredients Gluten-Free?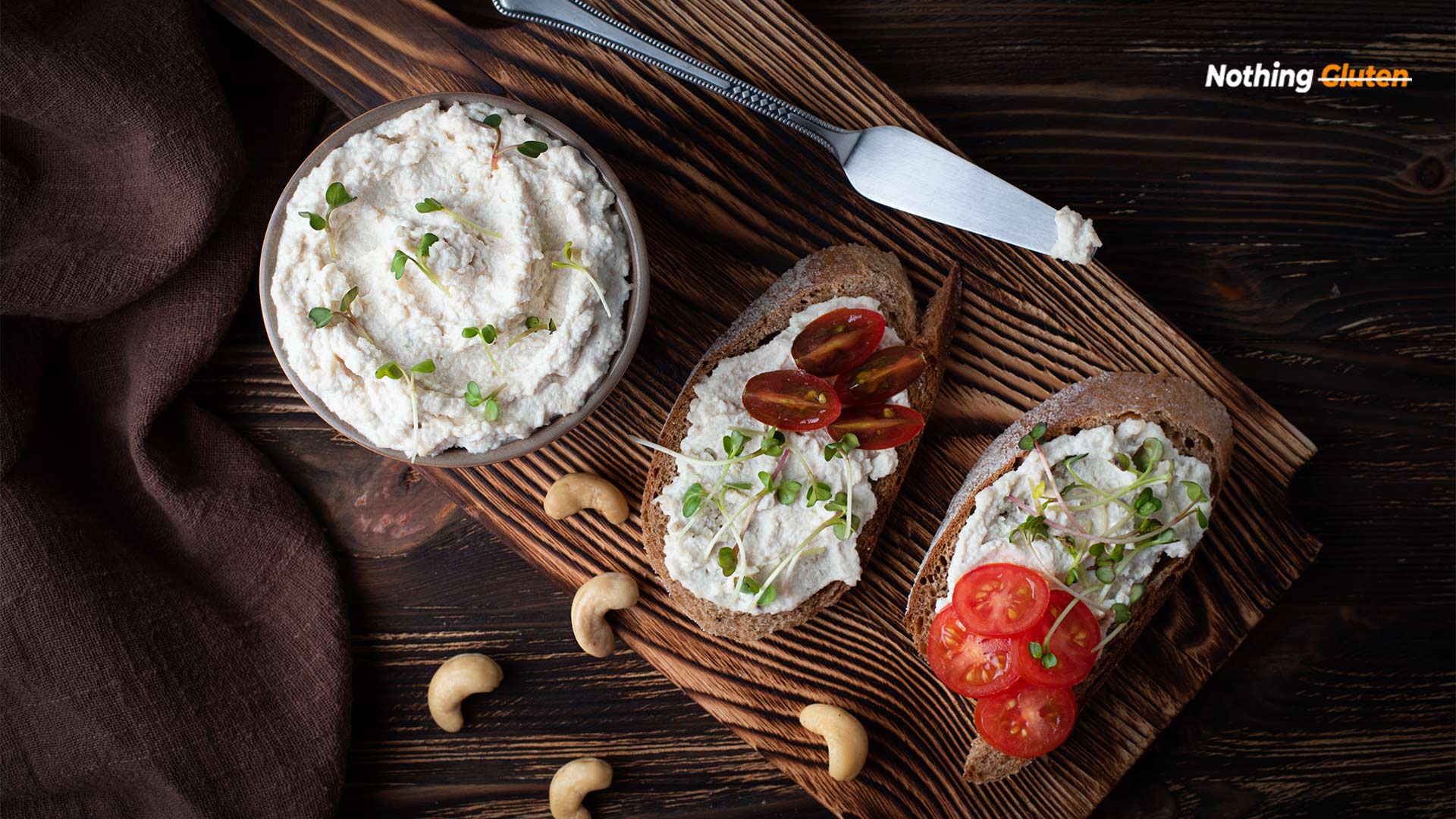 Cream cheese is made with just two ingredients- milk and cream. Sometimes, it's only made with cream. Yes, both these ingredients are gluten free. Gluten comes from plant protein, not from animal products like milk. Consuming pure full fat cream cheese won't cause any allergic reactions unless you are lactose intolerant. 
If you don't feel very safe about eating store-bought cream cheese, you can prepare the same at home. It's pretty easy. All you've to do is add lemon juice and salt to the milk and wait for it to coagulate. Strain the milk to separate the curds. Blend the curd with a food processor until you get a smooth, silky texture. 
Is Cream Cheese Dairy Free?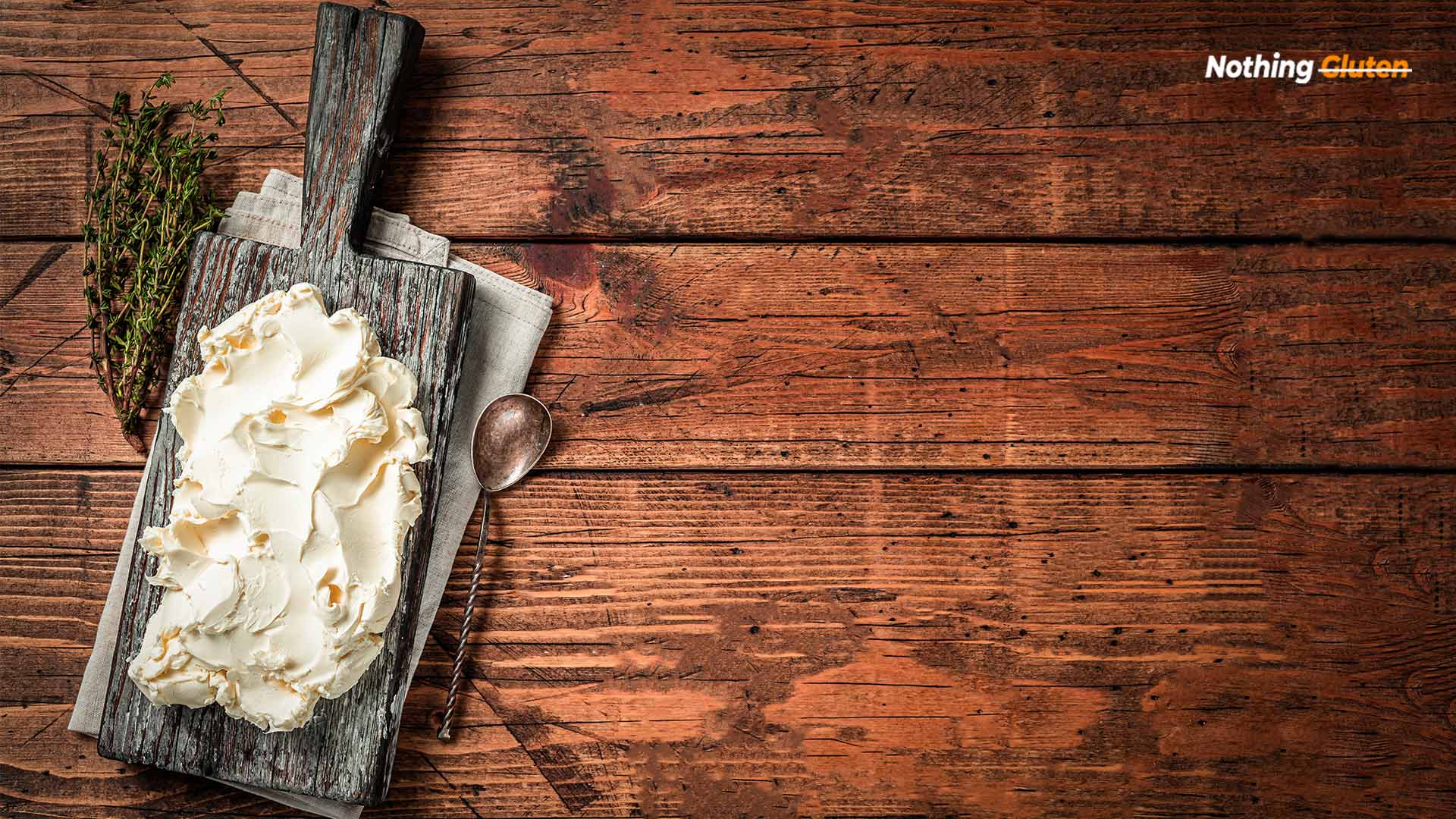 Cream cheese is not dairy-free. It's either made of cow's milk or goat's milk, sometimes with a mixture of both. But you get vegan cream cheese in the supermarkets too. Vegan cream cheese is made from soy or tofu, coconut cream, cashew nuts, etc. 
Dairy-Free Cream Cheese Alternatives You Can Try
I know people who are both gluten intolerant and lactose intolerant. But that does not mean you can't treat yourself to some delicious cream cheese. Following are some of the best dairy-free cream cheese alternatives you can try- 
#1. Hummus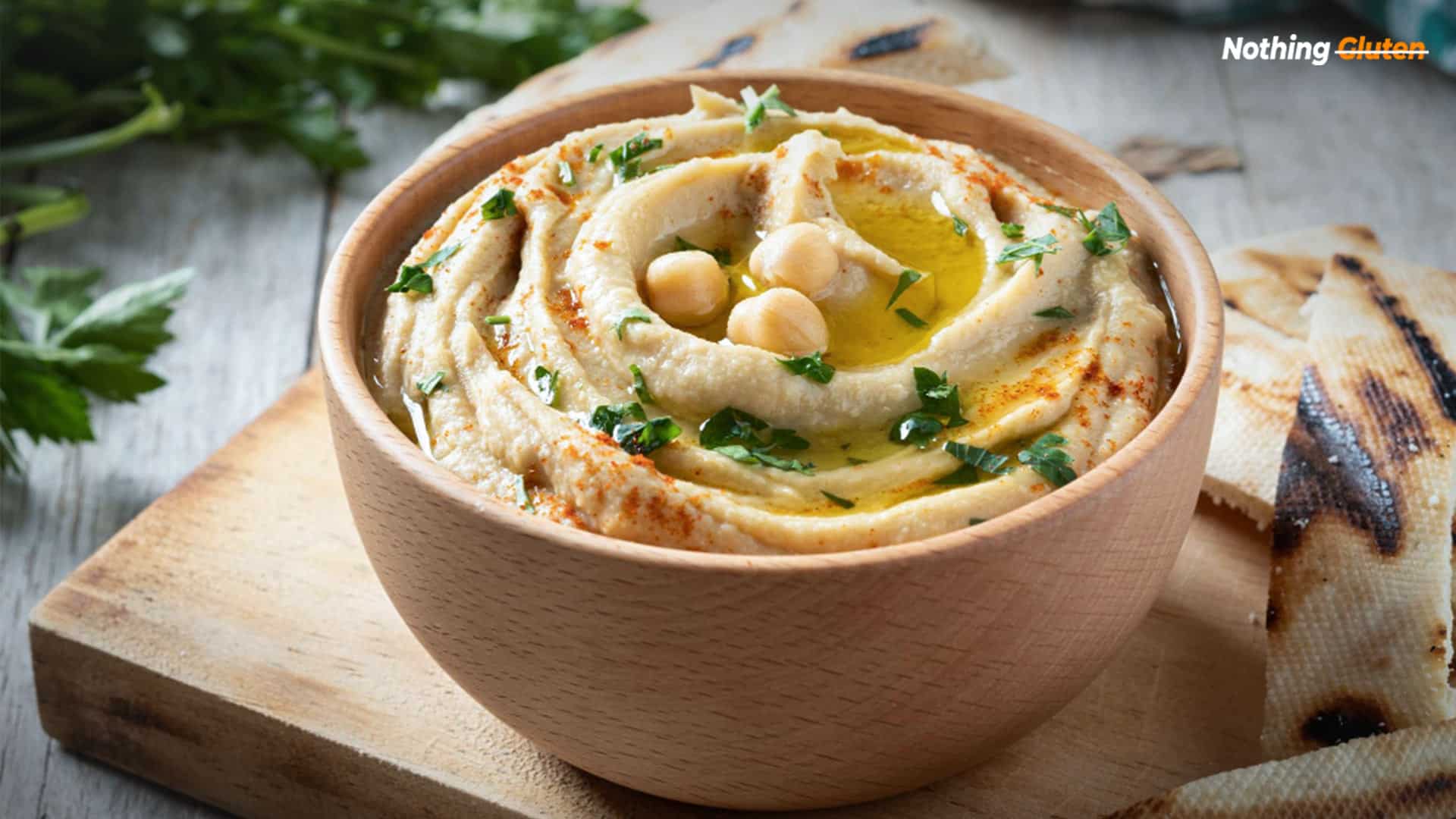 Thick chickpeas based dip or sauce is one of the best dairy-free, gluten free alternatives to cream cheese. To make hummus, you need- chickpeas, olive oil, garlic, tahini, and salt. Blend everything together, and it's ready. 
#2. Nut Cream Cheese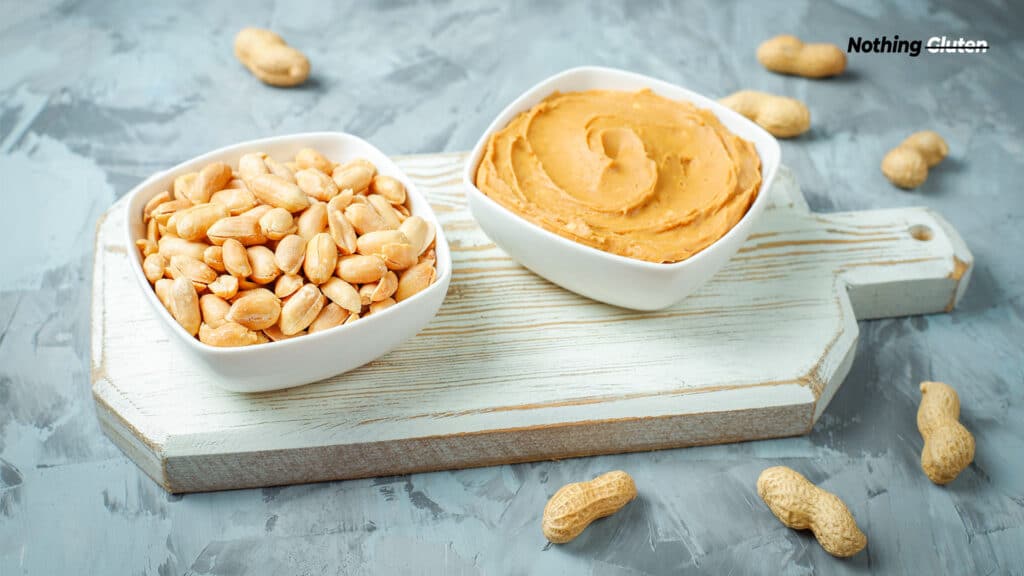 Nut cream cheese is made either with almonds or cashews, and it is a fantastic dairy-free, vegan substitute for cream cheese. You can replace almond cream cheese for your sweet recipes and cashew cream cheese for savory recipes. 
#3. Tofu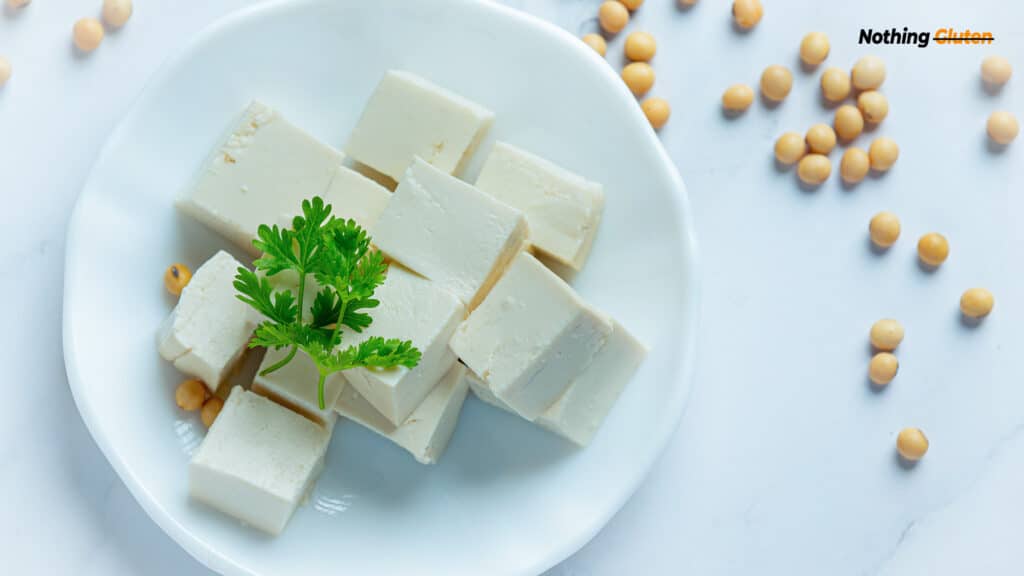 Also known as bean curd, tofu is another great vegan, dairy-free, and gluten free substitute for cream cheese. Tofu is available in various textures, from soft and light to dense. Run tofu under a food processor to make tofu cream cheese. 
What Is The Healthiest Type Of Cheese For Celiacs?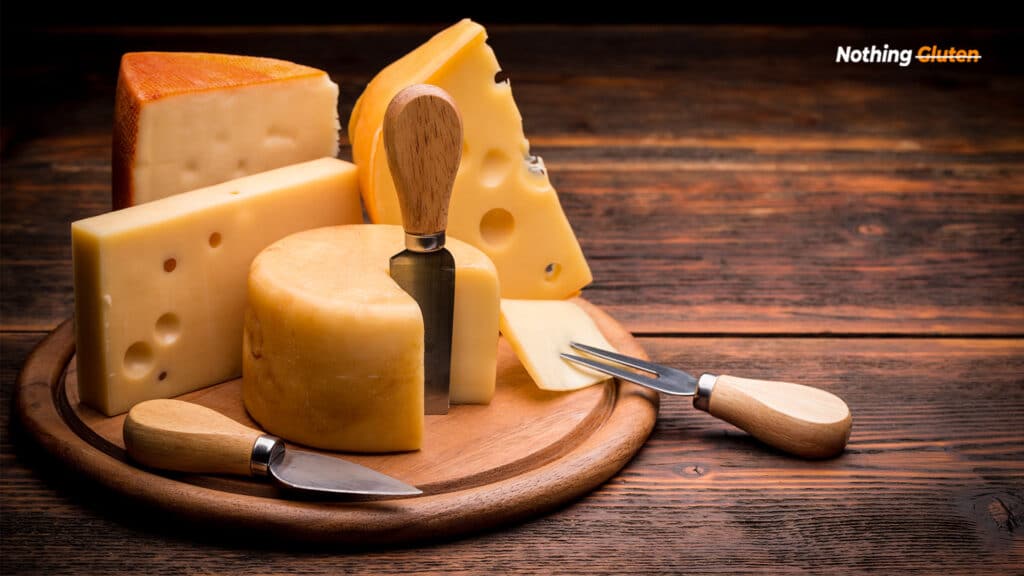 Here is the list of some of the healthiest cheese types best for celiacs- 
#1. Mozzarella Cheese 
Mozzarella cheese is only made from whole fat milk and has a high moisture content. Mozzarella cheese is lower in calories and sodium than other cheese, plus the good bacteria in it works as a probiotic. Mozzarella cheese is a good source of calcium and protein as well. 
#2. Feta Cheese 
Feta cheese has a soft texture with a tangy, salty taste. It's mainly made from goat's or sheep's milk. Feta cheese is again a good source of calcium and protein; however, most packaged feta cheese has high sodium content. 
#3. Ricotta Cheese 
This Italian cheese is made from the watery parts of sheep, cow, or buffalo's milk. Ricotta cheese is mostly whey since it's made from the watery parts of milk, which remains after making other types of cheese. 
Whey contains all the essential amino acids our bodies require, and it helps lowering cholesterol levels and blood pressure and promotes muscle growth. 
#4. Parmesan Cheese 
Parmesan is one of the most widely used cheese varieties that has a salty, nutty flavor. It is an aged cheese with a gritty texture. Parmesan cheese is a rich source of essential minerals like calcium and phosphorus, which help promote bone health. 
#5. Cheddar Cheese 
Cheddar cheese is also one of the healthiest options for celiacs. Cheddar cheese has a semi-hard texture, and makers age it for up to eight months to achieve the right texture and taste. Cheddar is a rich source of protein, calcium, vitamin K and K2. 
These essential nutrients help promote healthy bone and heart health and also initiate healthy blood flow. 
FAQs
Q: Is Philly Cream Cheese Gluten Free?
A: Yes, Philly or Philadelphia cream cheese is gluten free. Their cream cheese is made without using gluten. 
Q: Does Philadelphia Cream Cheese Have Xanthan Gum?
A: Yes, Philadelphia cream cheese contains xanthan gum lactic acid. 
Q: Is There A Dairy-Free Substitute For Cream Cheese?
A: Yes, there are so many dairy-free substitutes for cream cheese. Some of these are- tofu, hummus, nut cream cheese, etc. 
Conclusion 
It must have been a great relief knowing that pure, full, fat cream cheese is gluten free, and you can add it to your no gluten diet. But be careful with flavored cream cheese. Even though the flavored ones might taste better, they might contain gluten. 
Since store-bought cream cheese has the risk of cross-contamination, so it's best to make yours at home.