The sweet and salty eel sauce is a famous dressing that goes over grilled food and is served alongside sushi. But if you are on a gluten free diet or can't consume food with gluten, you may wonder if eel sauce is safe to include in your diet. Hence, you might wonder if eel sauce is gluten free. 
Eel sauce isn't gluten free because it contains soy sauce with wheat as a thickening agent. 
But can you make gluten free eel sauce? Do all eel sauces served at restaurants have gluten? Celiacs often have such questions because gluten is a strict no-no in their diet. Hence, why not consider these queries and bring you the truth about gluten content in eel sauce. 
Is Eel Sauce Gluten Free? 
Eel sauce served at restaurants has gluten. Soy sauce is a key ingredient in eel, and it contains wheat to enhance consistency. Wondering how wheat adds gluten to the sauce? 
Well, wheat is a gluten grain, so the protein is naturally present in it. So when makers use soy sauce with gluten in eel, it naturally contaminates it with gluten.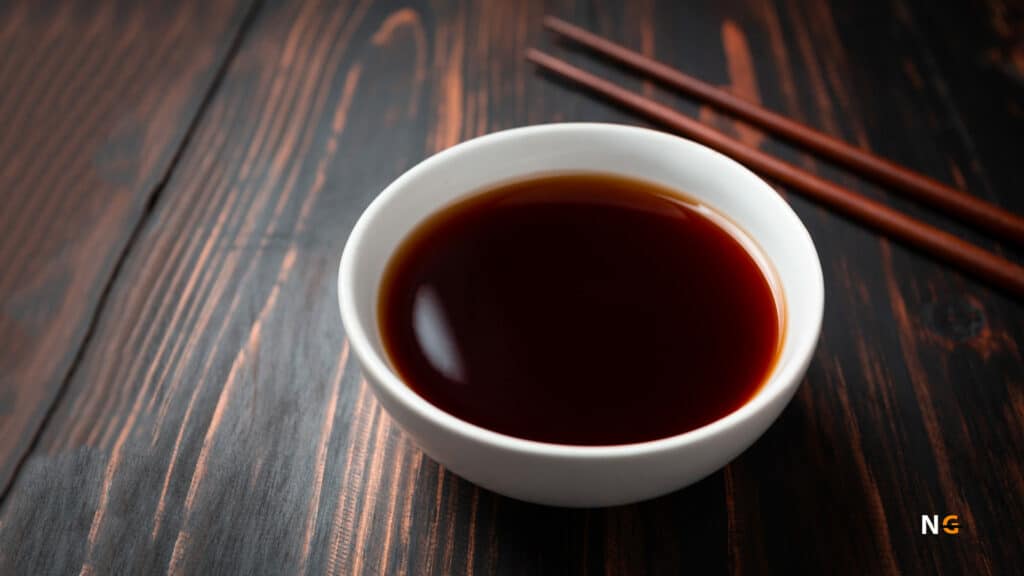 But you can avoid gluten in eel sauce if you prepare it at home. For that, you have to use a gluten free soy sauce and for thickness, add cornstarch. If you are buying eel sauce from stores, make sure to check the gluten free labeling. 
An eel sauce with gluten free label will ensure it is made without any gluten ingredients and it has passed the gluten test as per the FDA guidelines. 
Related Post:- Is Sriracha Gluten Free?
What Is Eel Sauce and How Is It Made?
Eel sauce is a sweet and tangy condiment you can enjoy with your fish or meat. It is also called nitsume sauce or umami sauce. Ingredients used in making eel sauce are soy sauce, mirin, sugar, and sake. 
All the ingredients are boiled together, and then you have to let it simmer for fifteen to twenty minutes on low flame till it thickens. Store-bought eel sauce has a longer shelf life due to the preservatives, but homemade ones last only for about two weeks. 
But the benefit of making eel sauce at home is that you can prepare it gluten free. 
Is Eel sauce vegan?
Because of its name, eel, most people confuse it to be a fish sauce. But against common assumptions, eel sauce is vegan and has no meat products. So, it's completely safe to include in a vegan diet. 
Can You Make Gluten Free Eel Sauce At Home?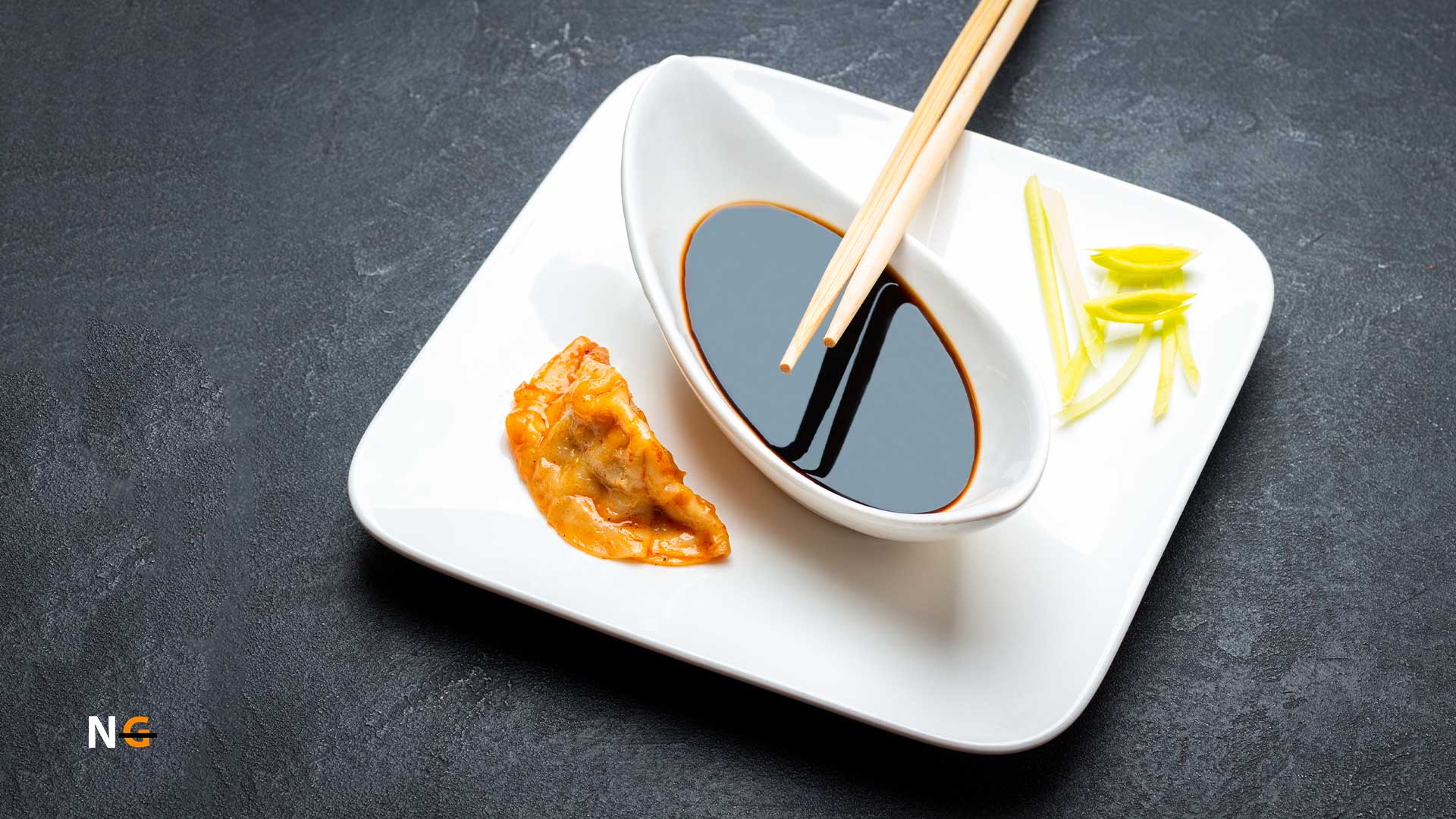 Yes, you can make gluten free eel sauce at home. You have to switch the wheat soy sauce with gluten free soy sauce. Apart from the soy sauce, there are no other ingredients in eel sauce that may contaminate it with gluten. 
Gluten is added primarily for thickening purposes; you can achieve that with cornstarch as well. 
Gluten Free Alternatives To Eel Sauce 
One of the best ways to avoid gluten in eel sauce is to prepare the gluten free alternative at home. But the homemade sauce has a shorter shelf life compared to store bought ones. 
That's why we have brought you these two gluten free alternatives to the traditional eel sauce, which are certified gluten free and have no barley or wheat abstracts.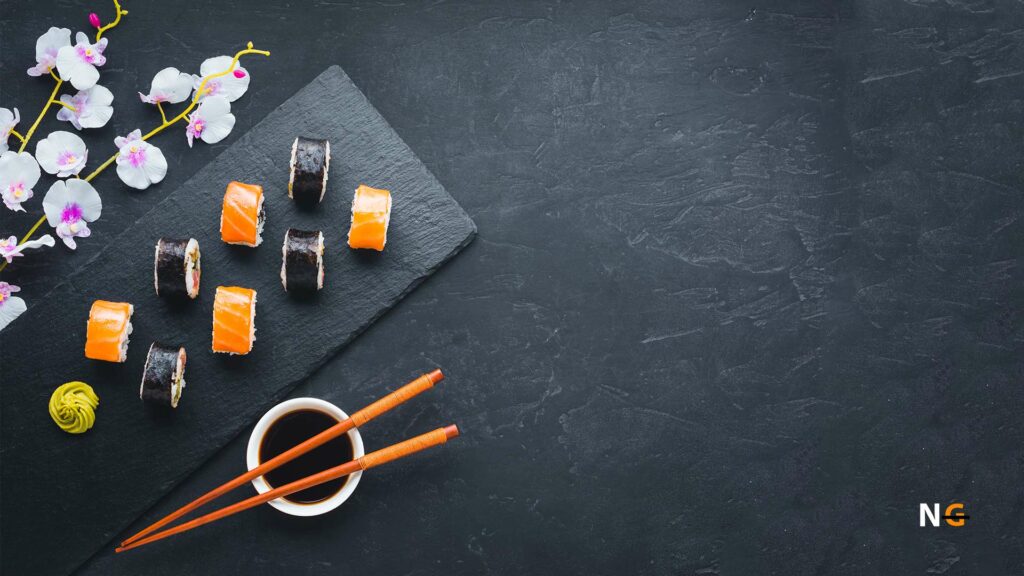 Otafuku is one of the popular picks for gluten free sushi or eel sauce. It has no high fructose corn syrup, MSG, and is vegetarian. 
Yamasa Gluten Free Soy Glaze 
Yamasa Gluten Free Soy Glaze is another best substitute for eel sauce. In fact, many restaurants that provide gluten free eel sauce use Yamasa soy glaze. 
Try These Two Gluten Free Eel Sauce Recipes At Home 
No worries if you can't find gluten free eel sauce at stores near you. You can easily prepare this sushi sauce at home with just a few ingredients. Here are the two types of gluten free eel sauce that I've tried myself that are safe for gluten allergic people. 
Eel Sauce Recipe 1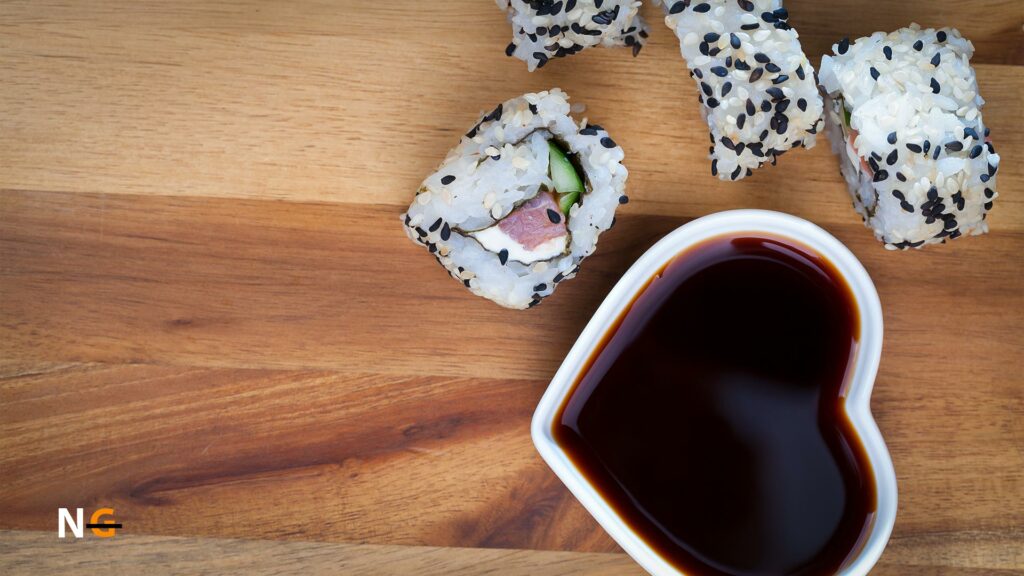 Ingredients 
2 tbsp gluten soy sauce 
2 tbsp rice wine 
2 tbsp sugar or honey 
½ cup water 
1 tsp fish sauce 
1 tbsp cornstarch or Arrowroot Starch 
Method 
Simmer soy sauce, rice wine, fish sauce, and honey in a saucepan. Take another bowl and mix water and cornstarch or Arrowroot starch. Add this slurry mixture into the sauce mix. Let it thicken for some time and turn off the heat. 
Eel Sauce Recipe 2 
Ingredients 
1 ½ tbsp sake 
¼ cup of Ajin Mirin
2 ½ tbsp sugar 
½ cup gluten free soy sauce 
Method 
Take a saucepan on medium heat and whisk mirin, sake, and soy sauce. When the condiment reaches the boiling point, add soy sauce. Let it boil, and then reduce the flame. Let the mixture simmer for twenty minutes until it thickens. When you see small bubbles forming in the sauce, you can turn off the heat. 
Wrapping Up 
Eel sauce served at restaurants mostly has gluten, so it's not celiac friendly. But you can make your own gluten free eel sauce at home that tastes just the same as the original recipe. You can also try the gluten free alternatives to eel sauce if you want to try other varieties. 
FAQs 
What are the ingredients in eel sauce? 
The ingredients used in eel sauce are soy sauce, sugar, mirin, sake, and preservatives. 
Is eel sauce dairy free? 
Yes, eel sauce is dairy free and vegan friendly as well. 
Is there any gluten free fish sauce? 
Yes, you can find gluten free fish sauce in the market. The Otafuku gluten free sushi (eel) sauce is a popular option.