Balsamic vinegar is a highly concentrated and dark vinegar made from unfermented grape skin, stems, and seeds. We get the complex flavors due to the aging process this vinegar goes through. But what about Balsamic Vinegars gluten status? Is it gluten free and safe for celiacs? 
Balsamic vinegar is entirely made from grapes, and the grape does not contain any gluten; hence ideally, the vinegar should be gluten free. However, there is a slight catch here. Balsamic vinegar is aged in barrels that might have a wheat base leaving the chances of cross contamination. 
So how to pick the right balsamic vinegar? How to figure out which brand makes gluten free variety? Fret not! Continue reading and find out your answers. 
Is Balsamic Vinegar Gluten Free? 
The key ingredient in balsamic vinegar is grapes. Grapes aren't a gluten fruit, so there aren't any chances of balsamic vinegar having gluten. We find gluten in grains like wheat, barley, rye, etc., and balsamic vinegar does not include any such grain. 
Therefore, it's safe to say balsamic vinegar is gluten free. But to get the authentic and crisp taste of balsamic vinegar, it has to be aged for months or sometimes years. The barrels in which balsamic vinegar is casked might have wheat bases, which contain gluten.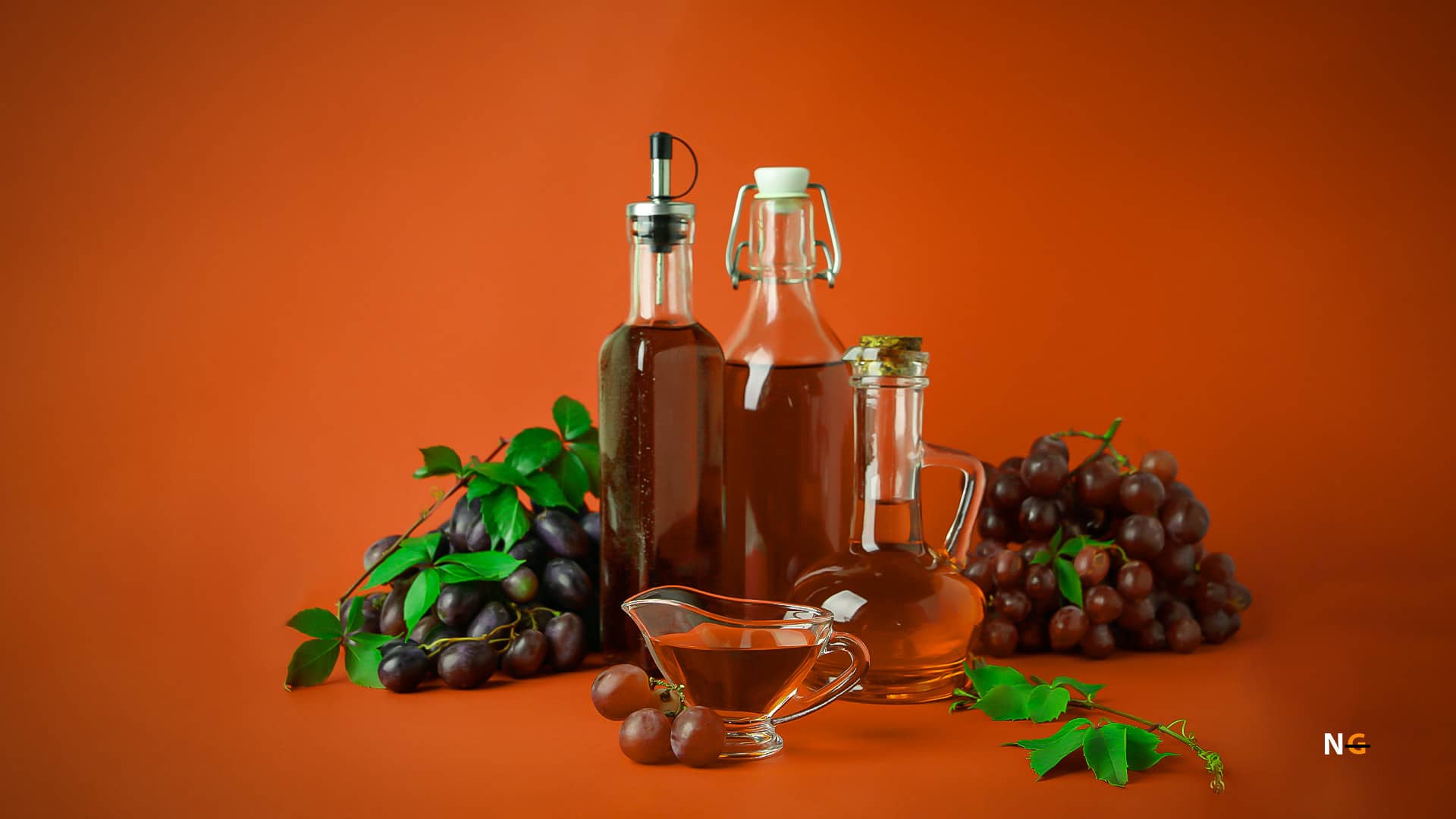 So to make sure the balsamic vinegar you picked is entirely gluten free, don't forget to check the product label. A tested and safe gluten free product will come with gluten free labeling, which means it has passed all the gluten free tests. 
Related Post:- Is Fun Dip Gluten Free?
What is Balsamic Vinegar? How Is It Prepared? 
Balsamic vinegar has a sweet, dark, rich taste we use in different dishes. It's an age-old Italian dressing that can instantly enhance the taste of any dish. There are two ways of preparing Balsamic vinegar- the traditional and modern methods. 
The traditional method only used one ingredient, grape must. In this procedure, the freshly pressed grape juice is boiled, concentrated, and aged in barrels for years to get that strong acidic taste. This traditionally prepared vinegar is a rare find nowadays, and it's quite expensive as well. 
The modern manufacturing process mixes the grape must with wine vinegar. It speeds up the acidic process and requires only two to three months for the vinegar to get ready. 
Types of Balsamic Vinegar and Their Ingredients 
You will find different types of balsamic vinegar in the market. Based on the fermentation type and ingredients used, we get Artisan, Industriale, Condementi, and Imitation.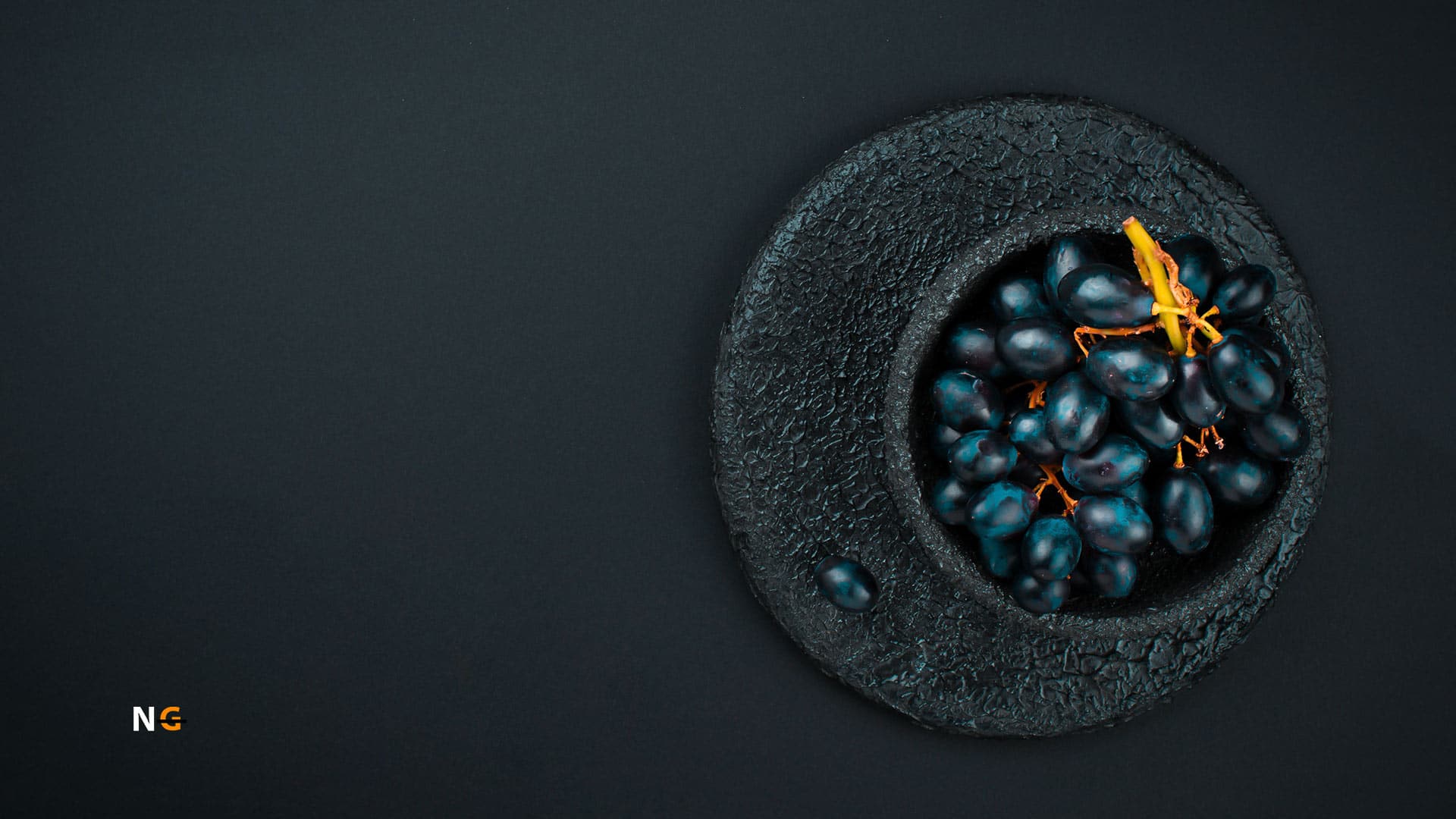 These are four basic types of balsamic vinegar, but they might have different names in different regions. Let's have a better look at each of these. 
Artisan: It's the authentic balsamic vinegar imported from Modena and Reggio. These are stored for years, and such bottles carry the label "tradizionale," signifying their authenticity. 
Artisan or tradizionale vinegar has a thick sweet, and sour taste, and a little amount goes a long way. 
Industriale: This is the modern variety of balsamic vinegar and has additional ingredients added other than grape juice. As opposed to years of storing, Industriale gets ready in two to three months. 
Condementi: Condimenti is made using unadulterated grape must and tries to follow the original artisan method. However, condementi may not age their vinegar as long as the authentic ones. 
Imitation: As the name says, these balsamic vinegar replicate the same taste as the Artisan. These are mainly made outside Modena and Reggio. 
Gluten Free Balsamic Vinegar Brands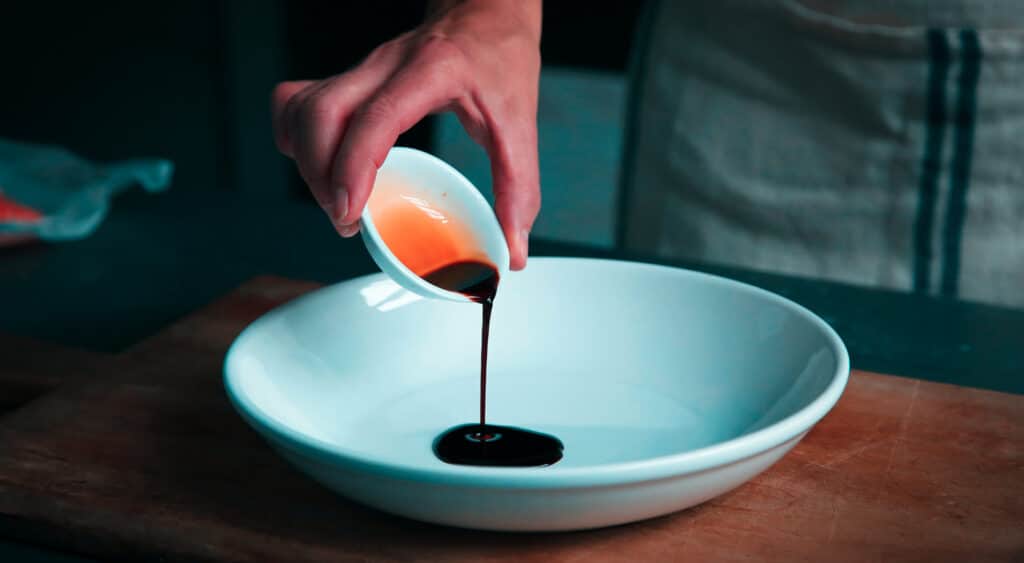 Here are some gluten free balsamic vinegar brands that are easily available in the market. These are labeled as free of any gluten substance, meaning there are no chances of cross contamination as well. 
Bertolli Balsamic Vinegar of Modena
It's made of wine vinegar, concentrated grape must, caramel grape must, cooked grape must, and sulfates. 
It's made from red wine vinegar and grape must and has a super-strong acidic taste. 
Filippo Berio Balsamic Vinegar Modena
It has a more tangy and sweet taste, smooth texture, and the classic balsamic vinegar flavor. 
Colavita Balsamic Vinegar of Modena
This one has a raspberry flavor, and its ingredients include- wine vinegar, grape must, caramel color, and sulfites.
Apart from being gluten-free, Star balsamic vinegar is fat-free, sugar-free, low carb, and sodium-free, so it's also a healthier alternative. 
Recipes With Balsamic Vinegar 
You can prepare so many mouth-watering dishes with balsamic vinegar. Here are some of the best balsamic vinegar recipes you must try, which are my absolute favorite. 
Herbed Balsamic Chicken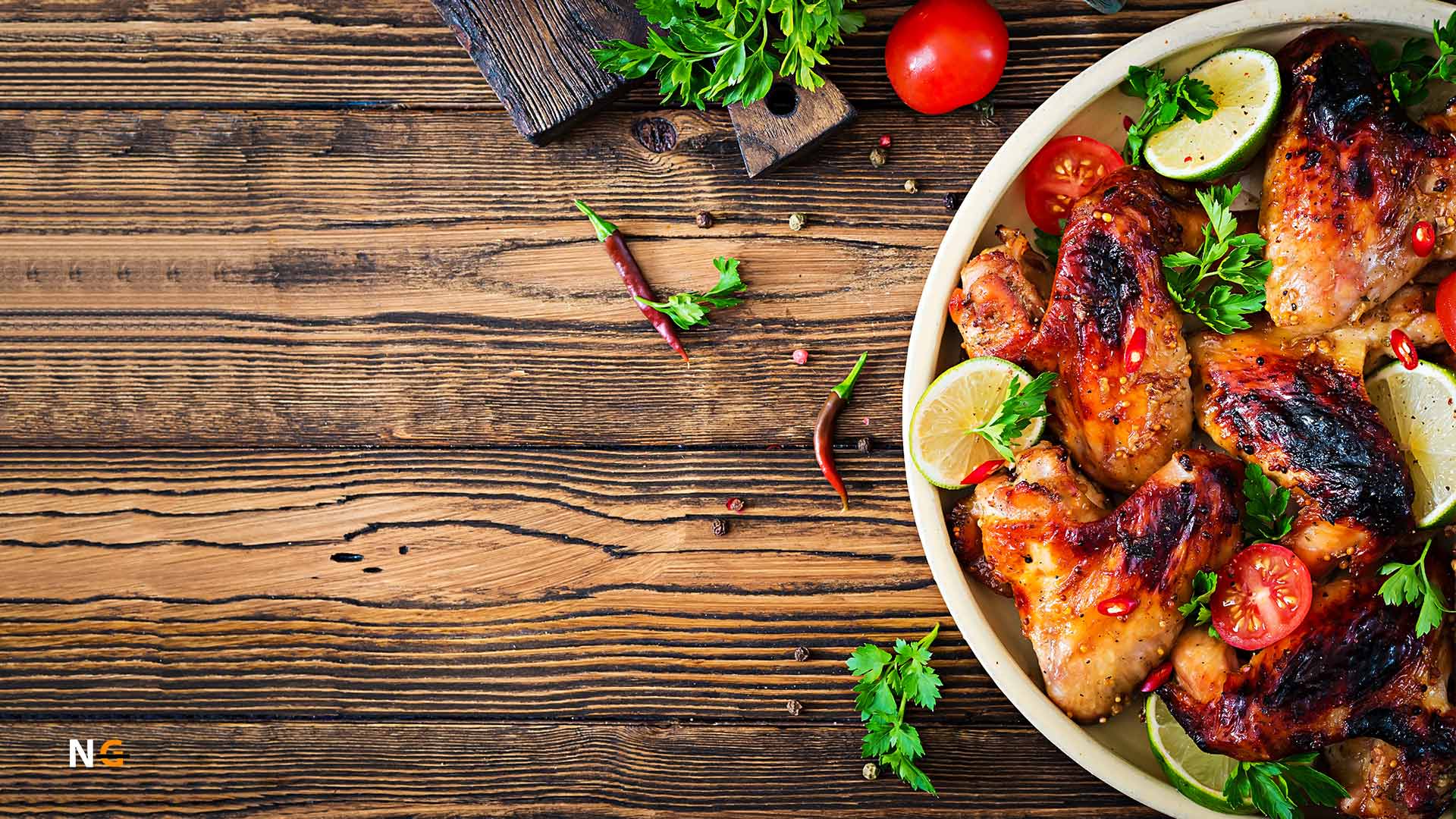 Ingredients 
½ cup balsamic vinegar 
1 minced garlic clove 
3 tbsp extra virgin olive oil 
¾ tsp salt 
1 tbsp minced basil leaves 
¼ tsp pepper 
1 tbsp fresh minced chives 
2 tbsp lemon zest 
1 ½ pound of chicken thighs (boneless and skinless) 
Let's cook 
Mix all the spices and herbs in a bowl. 
Add the vinegar and chicken to the spice mix and coat the chicken well. Let it rest for 10 to 15 minutes. 
Now grill the chicken in medium heat for about 6 to 8 minutes from each side. 
Once done, drizzle the remaining vinegar mixture over the chicken and enjoy!
Balsamic Asparagus Salad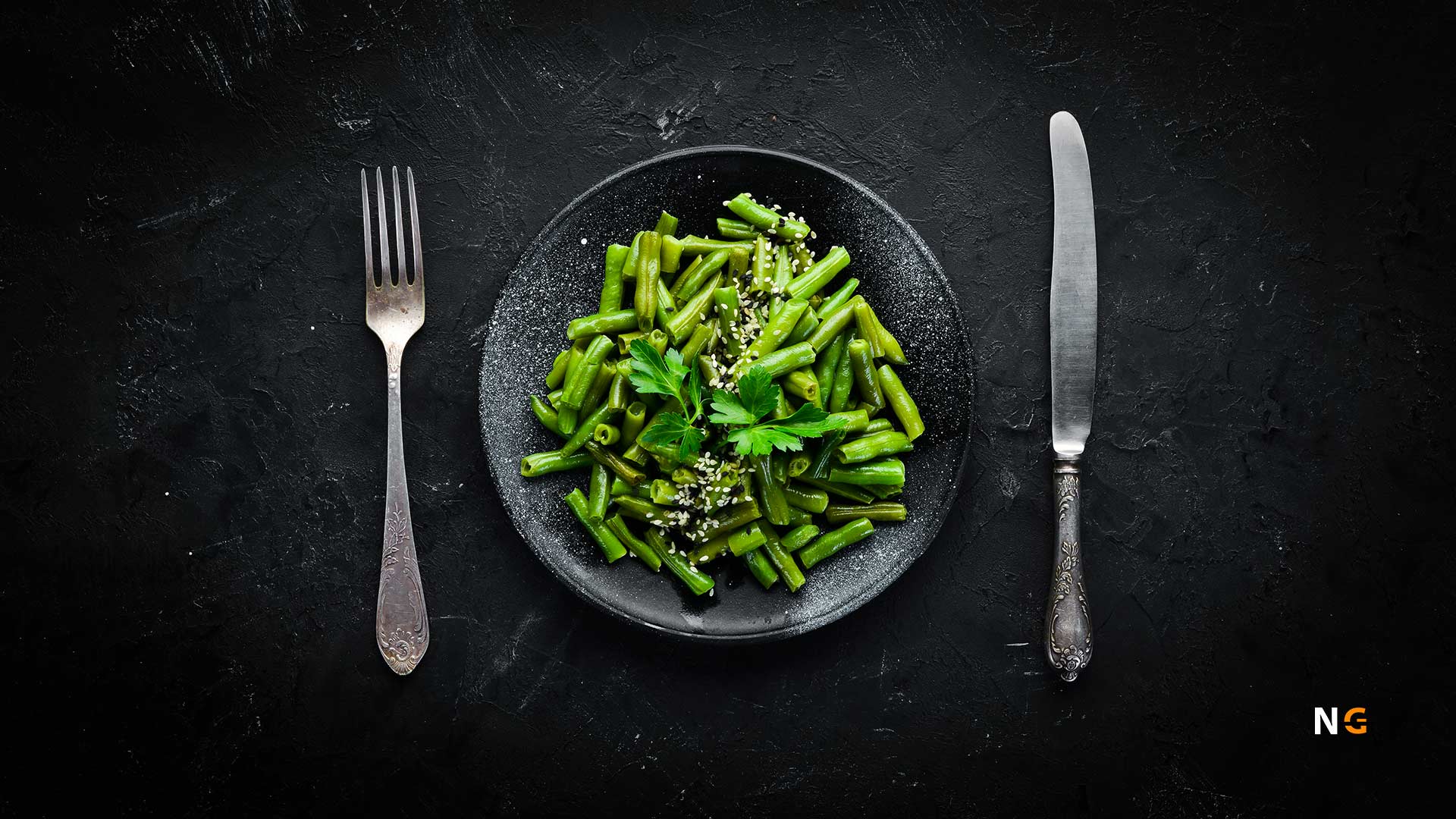 Ingredients 
2 pounds of asparagus (cut into small pieces)
3 tbsp balsamic vinegar 
⅓ cup red onion (thinly sliced)
½ cup red pepper (chopped)
1 tbsp lemon juice 
Salt and pepper (according to taste)
1 tbsp mustard 
3 tbsp olive oil 
¼ cup dried cranberries 
3 tbsp cooked bacon (chopped)
3 tbsp toasted almonds 
Let's cook 
In a bowl, take water and bring it to a boil. Add the fresh asparagus and let it boil for about 3 minutes. 
After 3 minutes, drain the asparagus and transfer it into ice water. 
Pat dry the asparagus and mix it with cranberries, onions, and red peppers. 
Take a bottle or jar with a lid. Add balsamic vinegar, oil, lemon juice, mustard, pepper, and salt. Give it a nice mix and add it to the fresh ingredients. 
Let the salad sit in the refrigerator for about an hour. Before serving, add the almonds and bacon, and your balsamic asparagus salad is ready!
Final Words 
Balsamic Vinegar is gluten free in its natural form. It's solely made of grape must, which contains no gluten. But because the original balsamic vinegar recipe has to be aged, those barrels might have a gluten base. 
Hence, always check the product label before laying your hands on a product to be safe. 
Most Important Questions About Balsamic Vinegar 
Is balsamic vinegar safe for celiacs? 
A branded gluten free balsamic vinegar is absolutely safe for celiacs since it's only made from grape must.  
What is balsamic vinegar made of? 
Authentic balsamic vinegar is made of grape juice that's boiled, concentrated, and aged. 
How long can you store balsamic vinegar? 
You can store balsamic vinegar for three to five years. 
Is balsamic vinegar good for you? 
Balsamic sugar contains very little sugar (natural) and is fat-free as well; hence it's healthier than most other dressings. Plus, balsamic vinegar also lowers cholesterol and blood pressure.