Your cheese platter or your snack platter is incomplete without some crackers. When we say crackers, Ritz crackers is the name that pops up instantly due to their popularity over the years. But are these gluten free? 
No, Ritz crackers are not gluten free. Wheat flour is the main ingredient of these crackers, and we know that celiacs cannot eat wheat and barley based food. 
Many gluten allergic people are not aware of Ritz Crackers' gluten content, so we thought, why not bring you the truth? Let's get started. 
Are Ritz Crackers Gluten-Free?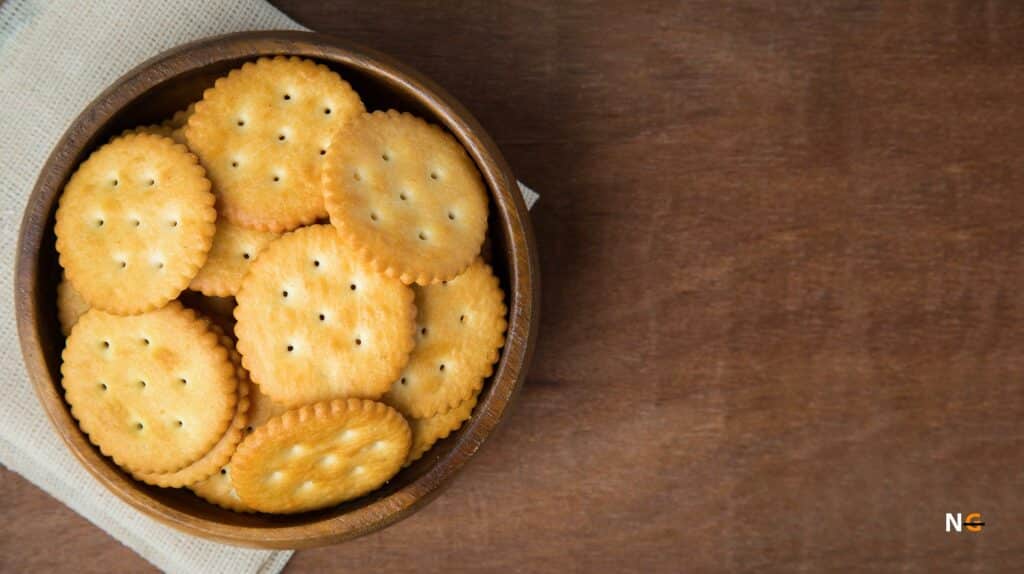 Sadly, Ritz crackers are not gluten free. If you look at the Ritz cracker ingredient list, you'll find wheat flour clearly written on it. That simply puts a red flag for celiacs and anyone with gluten allergies. 
Wheat, barley, rye, and any other grain from the gluten grain family is a big no for you. Consuming even the slightest amount will make you sick. 
You'll most likely experience side effects like nausea, headache, skin rashes, bloating, and fatigue. Some people don't immediately experience any side effects, so they continue to consume these crackers. 
But long term consumption of gluten based food may have severe side effects like weight loss, alternate constipation, intestinal damage, etc. 
This is why seeing the ingredient list is crucial. If you know you have gluten intolerance, there is no alternative to avoiding gluten based food. And the same goes for Ritz crackers. 
This Is The Ingredients That Make Ritz Cracker Non-Gluten Free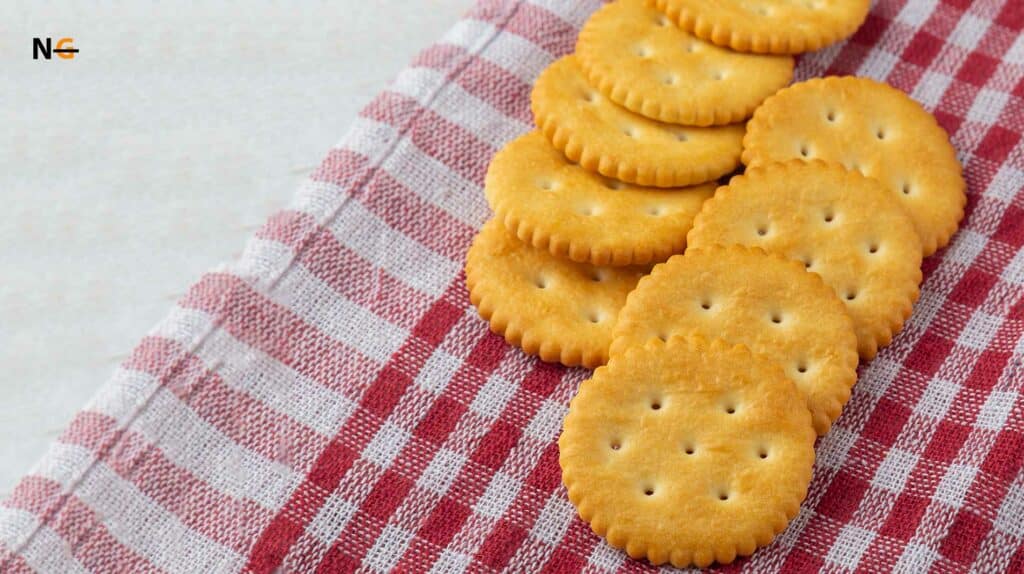 As I said in the above section, the only ingredient that makes Ritz crackers non-gluten free is wheat flour. The ingredient list mentions unbleached enriched flour, which includes wheat flour, making these crackers unsafe for you.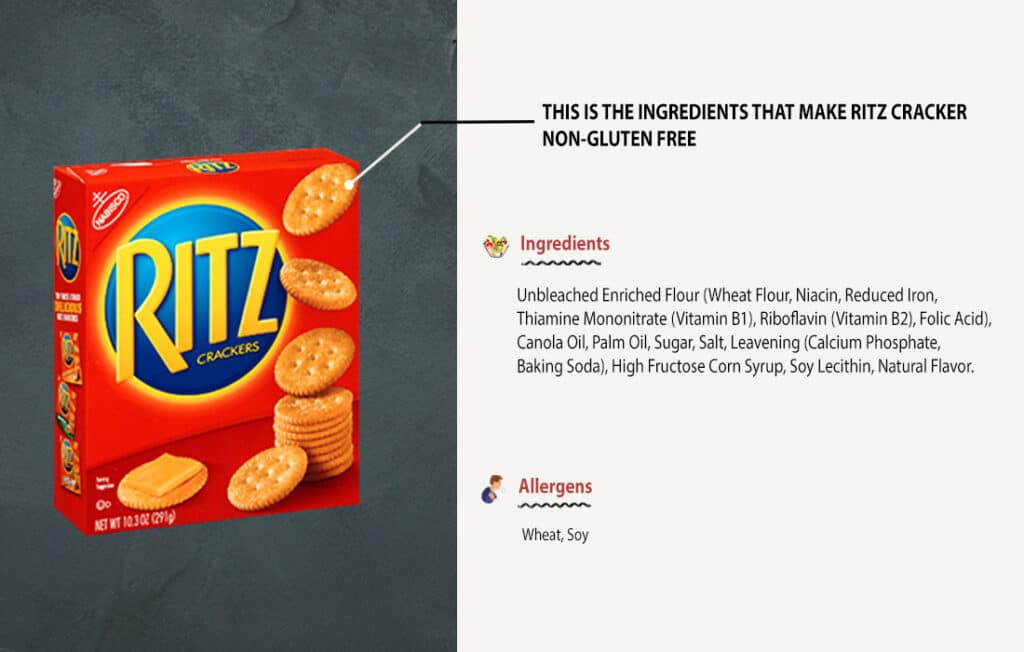 Ritz crackers have different varieties, and wheat flour is there in each of them. So the brand is a big no for anyone with trouble digesting gluten. 
The picture I have attached above makes it apparent. The makers have also stated allergen info of wheat and soy. 
What If A Celiac Eats A Ritz Cracker Unknowingly? Will It Be Harmful?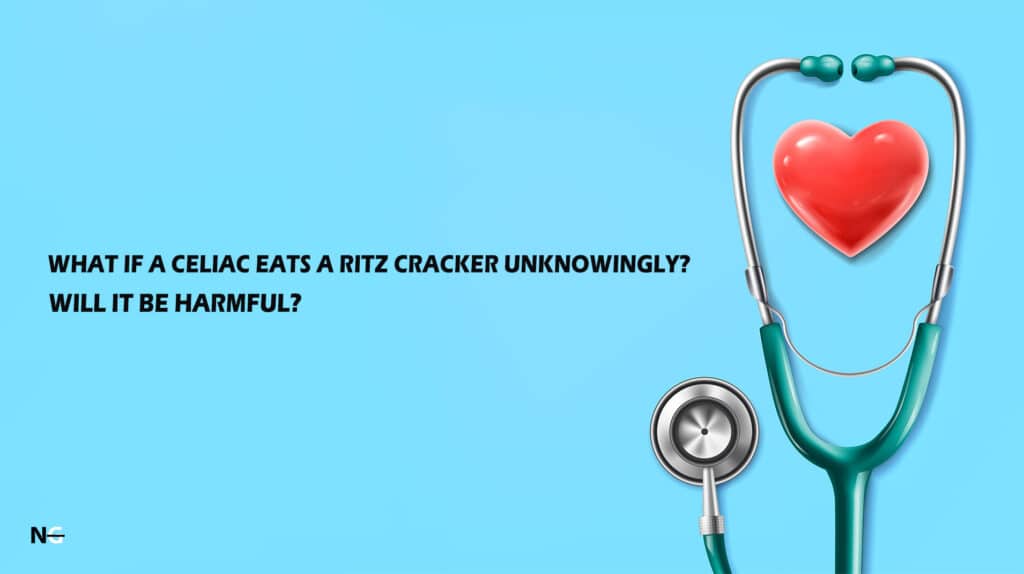 Yes, eating Ritz crackers unknowingly will indeed be harmful. There are cases where celiacs had these crackers without knowing allergen info, and they have faced some side effects. 
In fact, one of my celiac friends had a nightmare with these crackers. He had a couple of Ritz crackers while enjoying a cheese platter. The same night he was throwing up and complained about a bad headache. 
This is why I insist on enquiring about the allergen info and the ingredient list. It helps you know which food is not suitable for you. Conscious eating is the only way to avoid gluten. 
Are Ritz Crackers Vegan?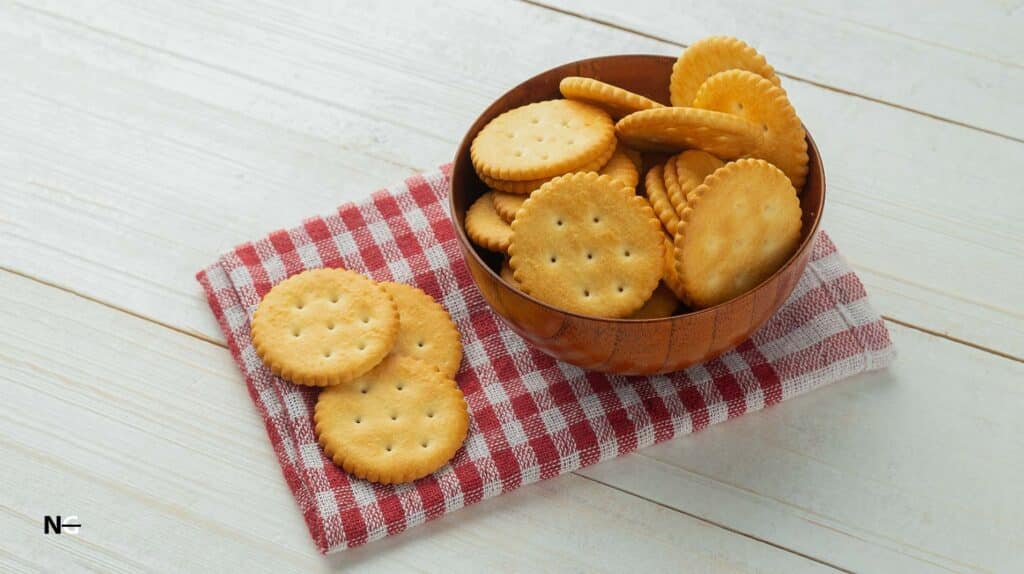 Some Ritz crackers are vegan, but not all. Ritz Honey Wheat and Ritz Garlic Butter crackers are not vegan. 
As you must know, honey and butter are both animal derived products. Butter is made from dairy, and honey is extracted from honey bees, making them unfit for vegan diets. 
But apart from these two flavors, they are entirely vegan. No dairy or animal derived ingredients are there. 
Is There Any Gluten Free Substitute For Ritz Crackers? If Yes, What Are They? 
Yes, there are multiple gluten free substitutes for Ritz crackers. The following are my top picks-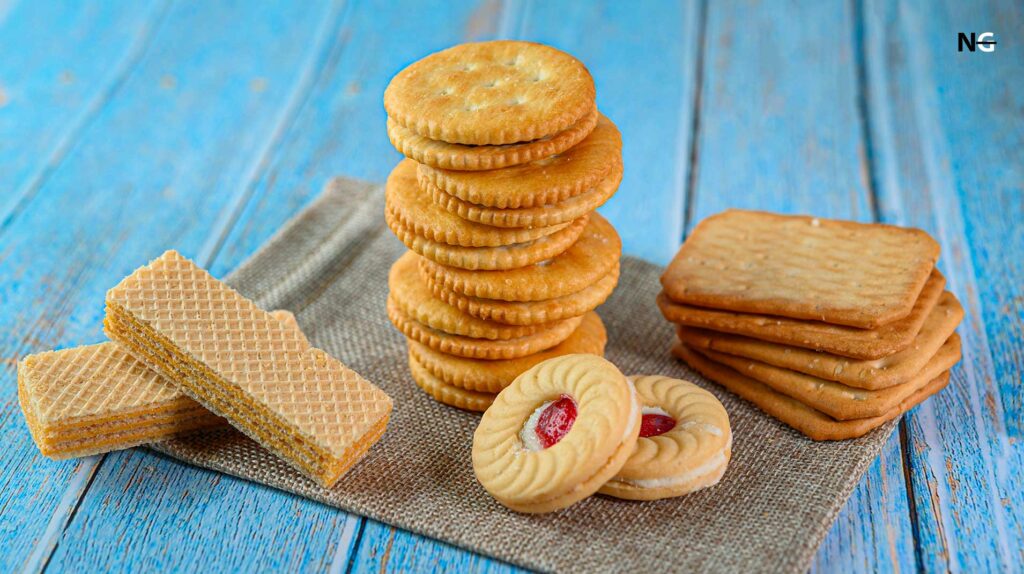 Blue Diamond crackers are one of my top picks for gluten free options. They have a fantastic crisp, with a slight hint of sea salt flavor, and are also kosher-free. 
Another great gluten free and vegan substitute for Ritz crackers is the Crunchmaster Multi-Grain Crackers. These are also low in sodium and cholesterol, making them a healthier option as well. 
Celiacs can go for the Breton crackers as well. They are an excellent snack choice for gluten-sensitive people with no artificial colors and flavors. You can enjoy them as it is or top them with some cheese for added flavors. 
My last but never the least favorite gluten free crackers have to be these Glutino ones. They are super crunchy, and have amazing flavors making them an excellent snack to have with your tea or coffee. 
Make Your Own Gluten Free Crackers With This Recipe 
Course: Snacks
Difficulty: Easy
Cooking is an art, and the joys of cooking your own food are unparalleled. Especially when you have to be so picky about your food, it's best to make them your own. 
It avoids the risk of cross-contamination, and you can enjoy them guilt-free. Here is my recipe for making gluten free crackers; hopefully, you'll find it helpful. 
For the gluten free flour mix 
1 ½ cup brown rice flour

¼ cup white rice flour

½ cup potato starch

¼ cup tapioca starch

FOR THE CRACKERS

⅔ cup gluten free oat flour

2 tbsp flaxseed meal

¼ tsp baking powder

½ tsp sea salt

1 tsp rosemary (chopped)

⅛ tsp garlic powder

3 to 5 tbsp water

3 ½ tbsp avocado or grapeseed oil
Directions
First, mix together brown rice flour, white rice flour, tapioca, and potato starch together.
Preheat the oven to 325 degrees F. Line a large baking dish with parchment paper.
Add flaxseed, sea salt, garlic powder, rosemary, baking powder, and the flour mix in a food processor and mix well.
Add the oil to the dry mixture and pulse a couple of times. You should get a crumbly texture.
Add water one tbsp at a time and continue to pulse. You should get a nice semi-sticky dough.
Take out the mixture from the food processor and knead it using your hands.
Lay the dough on parchment paper and put another one on top. Now use a rolling pin to roll out the dough and try to make it ⅛ inch thick.
Make small squares using a cookie cutter or knife. Transfer them to the lined baking dish and keep them in the refrigerator for ten minutes.
Now slide the tray into the oven and bake for 15 to 22 minutes.
You can have them immediately or keep them in an airtight container. These stay fresh for up to a week, but if you keep them in the freezer, they won't go bad for at least a month.
Notes
You can check out this video for the recipe as well.
Conclusion 
Wheat flour makes Ritz crackers an unfit match for gluten free food. But not to worry because you can always opt for other gluten free substitutes. 
There are lots of gluten free cracker options which are no less in taste and flavor. If you love cooking, you can make your own no gluten cracker. Check out the recipe I shared for the same. 
Keep following Nothing Gluten for more such amazing posts and to keep track of your gluten free food list. 
FAQs 
Are Ritz Cookies Gluten Free? 
No, Ritz crackers are not gluten free. They have wheat flour, which is not a suitable ingredient for a gluten free diet. 
Which Cookies And Crackers Are Gluten Free? 
There are lots of gluten free crackers like- Bluediamon crackers, Crunchmaster, Breton, Glutino, Mary's, and many more. 
Are Saltine Crackers Gluten Free? 
No, Saltine crackers are not gluten free. They are made with wheat flour like the Ritz crackers, so again unfit for gluten free food. 
Are Lance Crackers Gluten Free? 
Yes, Lance crackers are gluten free. They have officially stated that their crackers are free of any harmful grains.