The spicy sour Takis is everyone's favorite for its rich, intense taste. But people with gluten sensitivity can't consume anything without knowing the full details about the product's gluten substance. So can gluten allergic people have Takis? are takis Gluten free? 
No, Takis is not gluten free. As per the producer's declaration Takis are made in a facility that processes gluten containing food. 
Since Takis are corn chips, people assume them to be gluten free. To avoid any gluten allergies, you should know full details about a food item before consuming it. After considering all crucial sides, I jotted down this article to help celiacs understand if they should have these corn chips or not. 
Are Takis Gluten Free? 
No, Takis are not gluten free. Since Takis aren't made in a gluten free facility, there is a high chance of cross-contamination. It means that the chips may come in contact with other products containing gluten, which means it's not safe for celiacs. 
Additionally, the ingredients in Takis aren't also tested for gluten content meaning the ingredients may also contain gluten. Gluten may get added through the artificial color and flavor the makers add to the chips.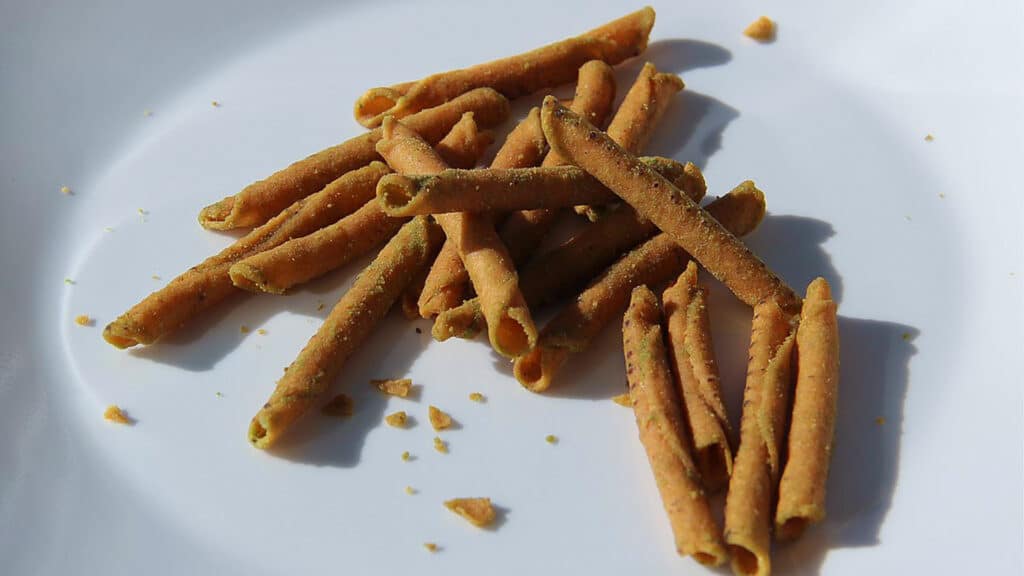 Celiacs consuming even the slightest gluten will face symptoms like nausea, bloating, headache, skin irritation, diarrhea, alternate constipation, weight loss, malnutrition, etc. 
To avoid such discomfort, it's better to avoid Takis since there is a high chance you'll experience these symptoms. 
Also Read:- Is Hunt's Tomato Sauce Gluten Free?
All You Need To Know About Takis Spicy Chips 
Takis are made by Barcel, a subsidiary group of Grupo Bimbo. These are rolled corn tortilla chips that have a very intense spicy flavor. Takis first entered the food market in 1999, and the United States tasted these packaged rolled tortilla chips for the first time in 2004. 
These super spicy rolled tortillas are available in multiple flavors. The concept behind the rolled Takis shape is imitating the taquito, a stuffed rolled tortilla. Here is a look at the ingredients used in Fuego Hot Chili Pepper & Lime Tortilla chips- 
Vegetable oil 
Corn flour processed with lime 
Salt 
Sugar 
Citric acid 
Maltodextrin 
Monosodium glutamate
Onion powder 
Hydrolyzed soy protein 
Yeast extract 
Red 40 Lake 
Yellow 6 Lake 
Artificial and Natural flavors 
Chili pepper 
Soybean oil 
Sodium bicarbonate  
Are Takis Healthy?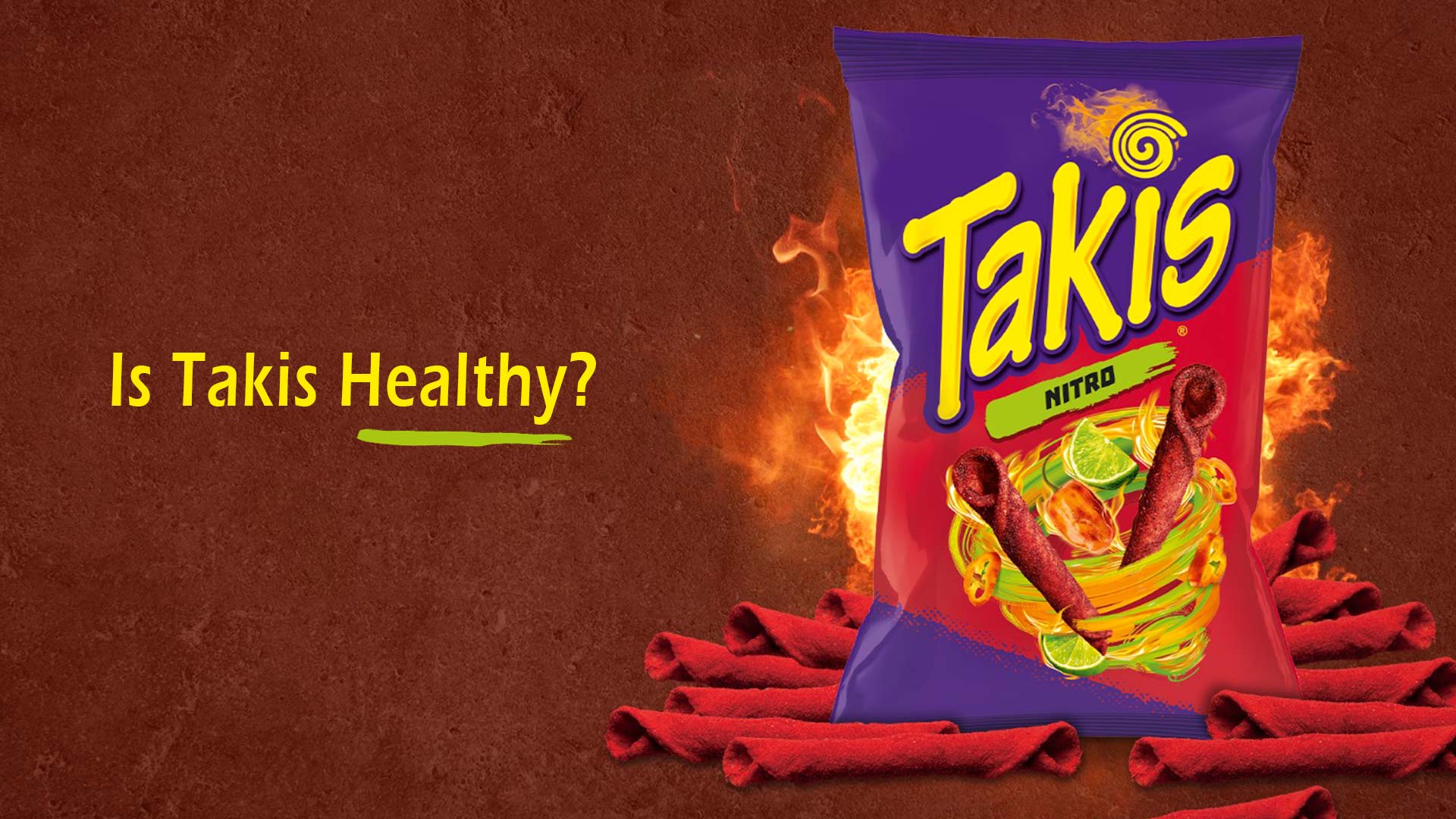 If you have Takis once in a while, there is no harm, plus it won't disbalance your healthy diet. But consuming them on a regular basis is definitely not healthy since the snack is high in calories, fat, sodium, and carbs. 
Takis is also a highly processed food. Eating processed food is bad for your heart health and can cause type 2 diabetes and cancer. Therefore it's best to eat Takis in moderation while being mindful of the quantity. 
Here are the nutritional facts Takis Feugo per 28g
Calories- 140
Protein- 2g
Carbs- 16g
Fat- 8g
Sodium- 16% of Daily Value 
Calcium- 4% Daily Value 
Iron- 2% Daily Value 
Can You Include Takis In Your Vegan Diet? 
Takis has a few vegan flavors, which you can definitely add to your vegan diet. These are completely free from any animal substance, so they are safe to eat by people on a plant based diet. 
Takis vegan flavors are- 
Original Feugo 
Dragon Spicy Sweet Chili Flavor 
Nitro 
Spicy BBQ Outlaw Flavor 
Blue Heat 
Best Gluten Free Alternatives To Takis 
Being allergic to gluten restricts you from eating a lot of stuff, including Takis. Does that mean you only have to confine your diet around plain simple food? Not really. There are so many gluten free alternatives to Takis which are equally spicy and tasty. Let's check out a few best alternatives to Takis tortilla chips.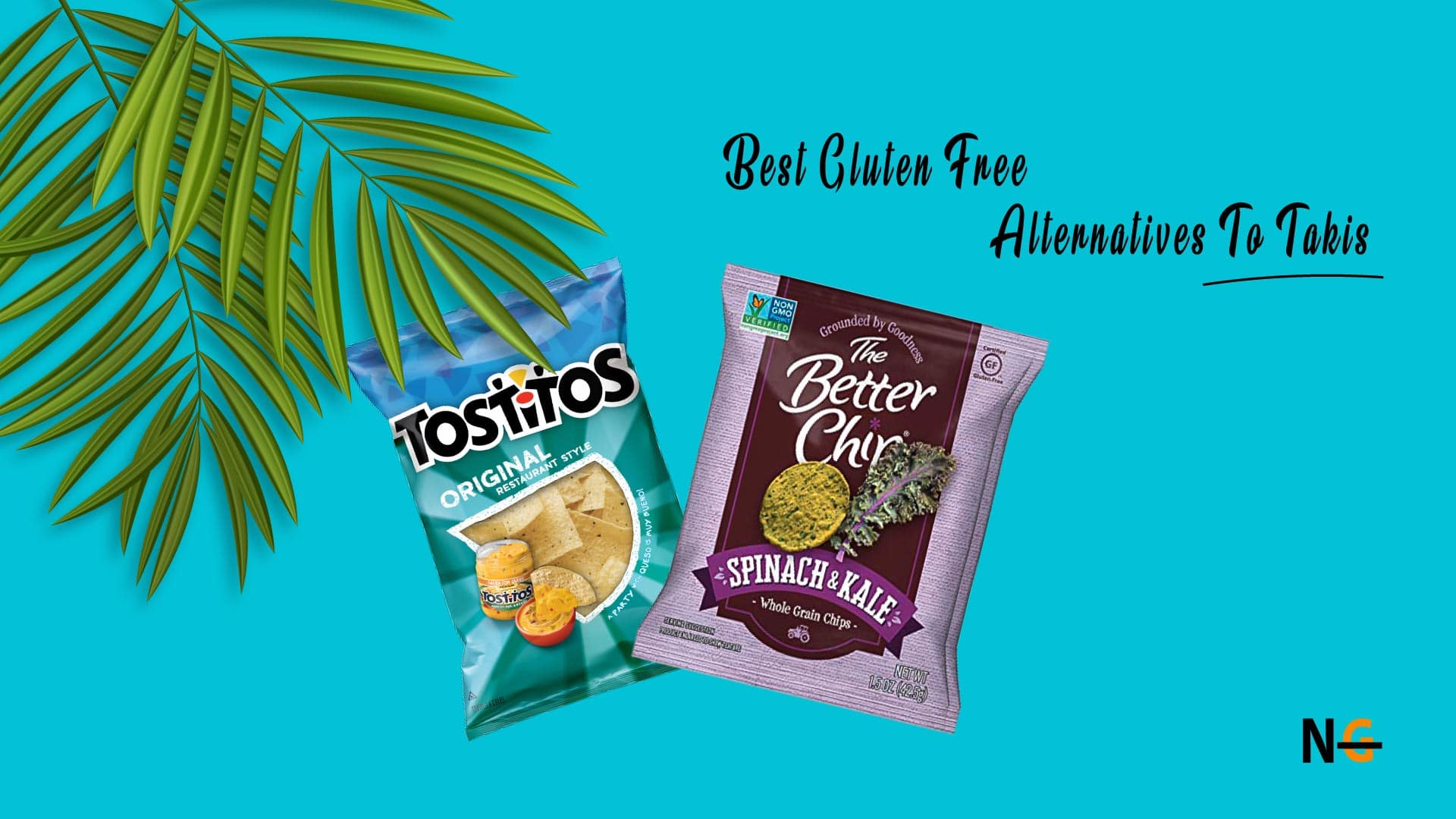 The Better Chips are one of the tastiest gluten free alternatives to Takis. These are made in a certified gluten free facility and come in multiple flavors as well.
There are multiple Frito Lay Tostitos tortilla flavors absolutely safe to include in your no gluten diet. These contain less than 20ppm gluten, which is safe for even celiacs as directed by the FDA. 
Kettle Brand has a range of spicy gluten free chips striking the perfect balance between flavor and taste. Kettle Brand, too, has many chips flavors to pick from, all of which are made in a gluten free facility. 
Garden of Eatin' tortilla chips does not contain any artificial flavors, colors, artificial preservatives, and hydrogenated oil. It's certified gluten free, therefore, safe for gluten allergic people. 
Conclusion 
Takis aren't gluten free and are not safe for celiacs at all. People with gluten sensitivity should only consume labeled gluten free products, and sadly Takis isn't one of them. But you can try gluten free alternatives to Takis that I have listed in this guide!
FAQs 
Are Takis and Cheetos the same? 
No, Takis and Cheetos aren't the same. Cheetos are puffed corn cheese, while Takis are more sour and crispy. 
Can gluten allergic people have Takis? 
It's not safe for gluten sensitive people to have Takis since it is made in a facility that processes gluten products as well. 
are takis vegetarian? 
Not all Takis flavors are vegetarian, but they have quite a few vegan/vegetarian options.