A dose of sweet cream between two crunchy layers of rich chocolate… Now, who wouldn't love that? Oreos are the world's favorite sandwich cookies – for 110years – and for a good reason! They're the delicious answer to your sweet cravings! But are Oreos gluten free and safe for you?
The original Oreos contain wheat flour, which is a source of gluten. Hence, they are not gluten free. However, the brand has recently launched a new edition of the cookie, which is gluten free and safe for people with gluten intolerance or celiac disease. 
But are gluten free Oreos as satisfying as the original versions? How can they affect your health – and what kind of diets do they fit? Keep reading to find out all about Oreos!     
Are Oreos Gluten Free?
Oreos are sandwich cookies, and like all cookies, they contain wheat flour, along with other ingredients. That means the 110-year-old cookies that we all love and munch on contain gluten. But here we are talking about the original sandwich cookies by Nabisco. If you are an Oreo-lover, there's good news for you.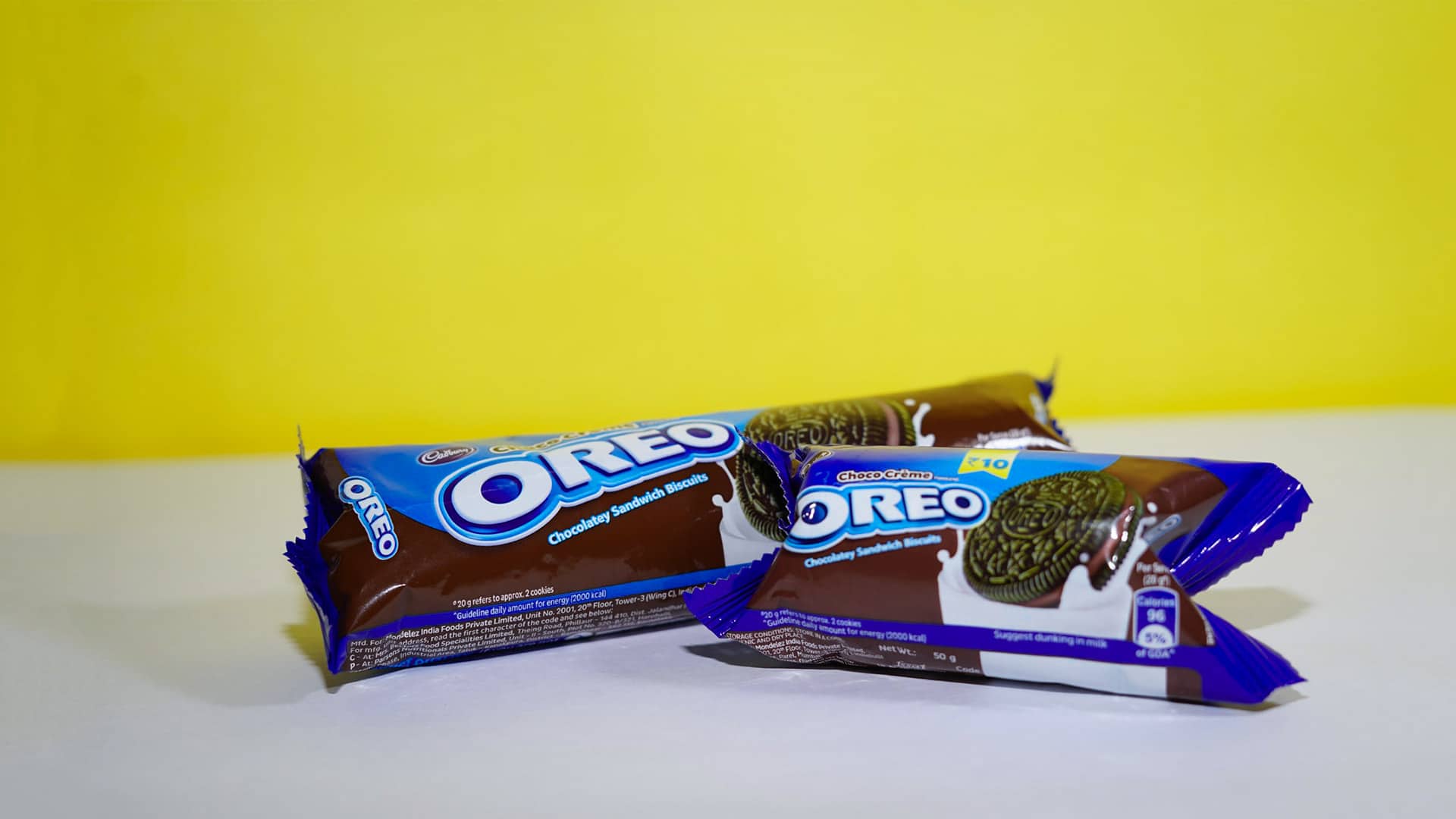 Recently, the brand has launched gluten free Oreos. The recipe of this variant uses white rice flour, tapioca starch, and whole oat flour instead of wheat flour. They have also added or replaced a few other ingredients, all of which are gluten free. Plus, the manufacturing and processing units are also safe. 
The best part is that you don't have to worry about testing the new cookies – because they are not just naturally gluten free items prepared in clean units. The product is certified by the leading gluten free certification group, GFCO (Gluten-Free Certification Organization).
The product proudly flaunts the "gluten free" label on the package, which is only allowed if a product and its manufacturing and processing facilities are tested and found to be free from any gluten content. Therefore, the new version of Oreos is completely safe for you, even if you're severely allergic.  
Related Posts:- Is Fennel Gluten Free?
Gluten Free Oreo Update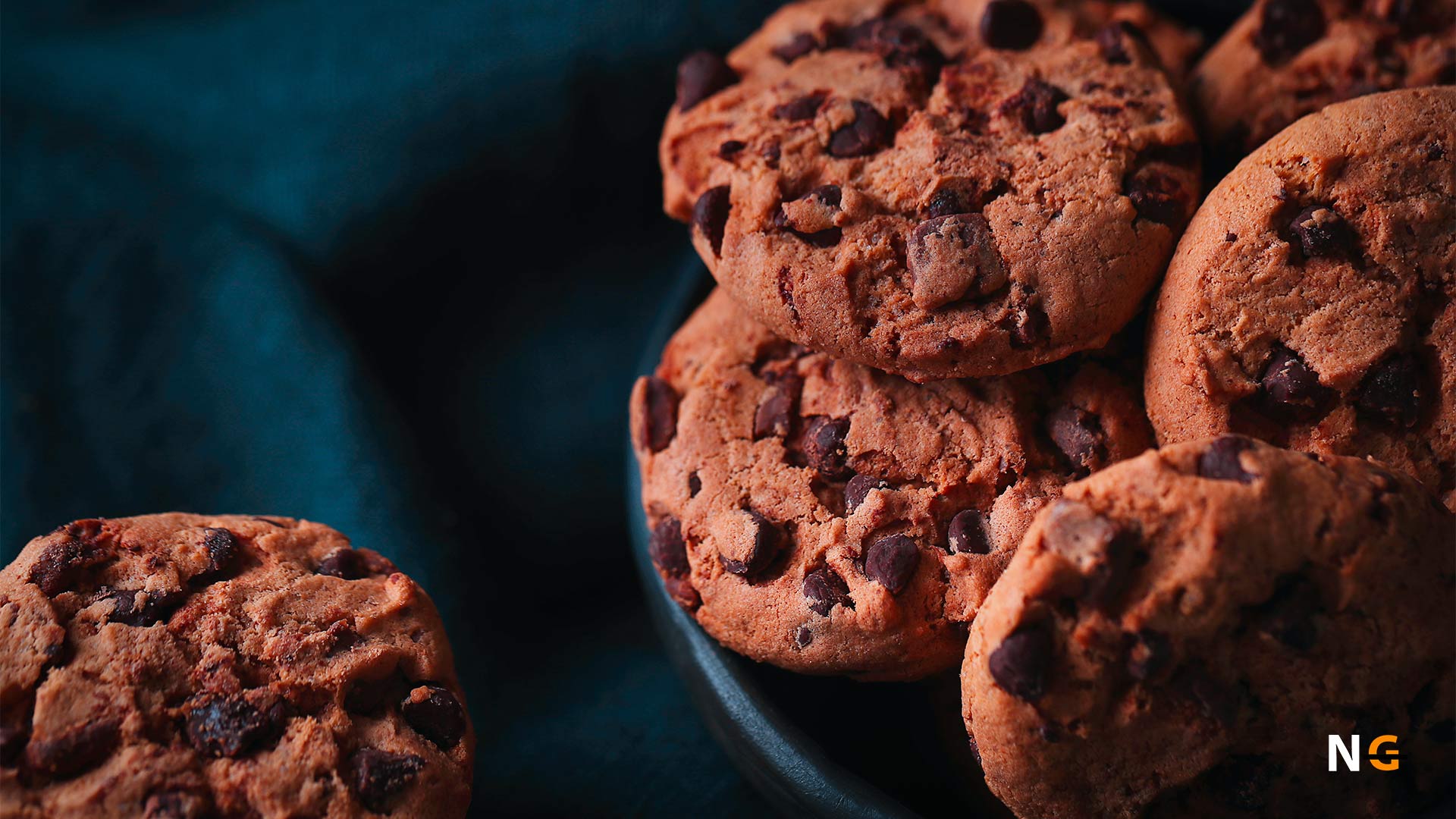 Back in 2020, Nabisco, the maker of Oreo cookies, announced that it would be hopping on the "gluten free brand" bandwagon. This gave all celiac patients and gluten intolerant people a reason to rejoice because finally, their favorite cookie, Oreos, would now have a gluten free version. 
In 2021, two certified gluten free Oreo cookies hit the shelves of stores – the regular Oreos and the "Double Stuf" Oreos, both of which are free from gluten content. In both variants, all the ingredients are naturally gluten free, and the facilities are tested and proven to be safe, too. 
Gluten free Oreos have earned their certification from the Gluten-Free Certification Organization, as indicated on the package of the cookies. Since its launch, gluten free Oreos have been as popular as the original version – making sweet-toothed celiac patients extremely happy.   
Since its launch, many people have questioned its source of ingredients, especially the oats. That's because oats have a high chance of cross-contamination. Nabisco has not made any statement to address this specific query. However, since the end product, i.e., gluten free Oreo cookies, is certified, there's no further need to question its ingredients individually.   
Original Oreos vs. Gluten Free Oreos: Taste Test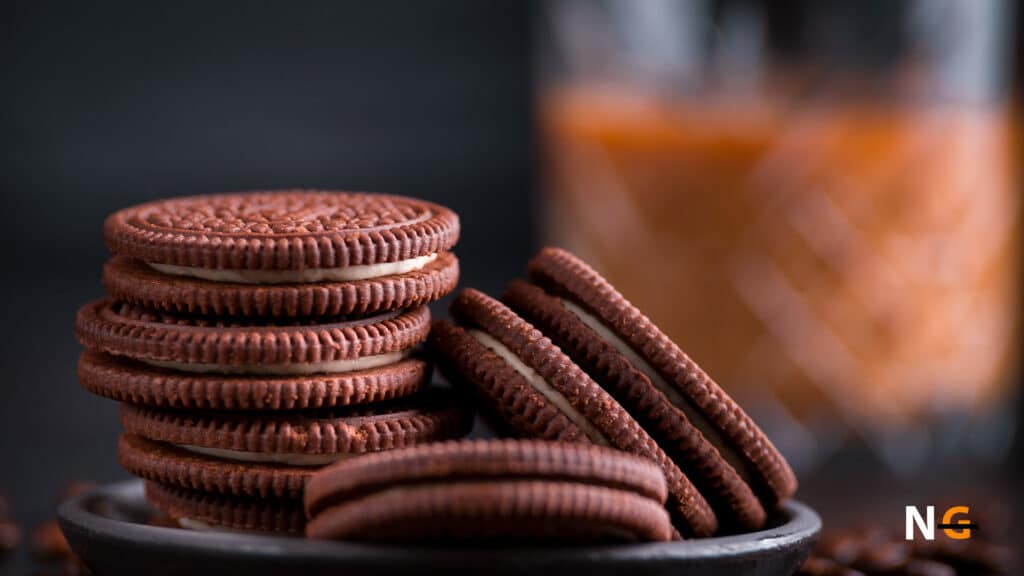 You have been wondering, "Are Oreos gluten free?" And now you have the answer. So two types of Oreos are now available in the market – with and without gluten content. But whenever there's a healthier version of any beloved snack, it usually turns out to be disappointing – in taste!
So what about the taste of gluten free Oreos? How different are they in taste from original Oreos? To answer the question, we did our own taste test – and were pleasantly surprised! That's because the new gluten free Oreos are quite similar to the original Oreos in taste. 
Nabisco has managed to capture the true essence of Oreos that most of us have grown up eating in the new gluten free variants, too. But the new variant is just a tad bit saltier than the original one. Another difference is in the texture. The gluten free variant is slightly grainier.
But honestly, both the differences are noticeable only if you're being really finicky and careful. You'll hardly notice the difference until your full attention is on finding the difference. All in all, you'll be happy with the shift if you have celiac disease or gluten allergy and are medically required to give up Oreos. 
Are Cookies Gluten Free?
The traditional recipes of cookies call for the use of wheat flour. Since wheat is one of the major sources of gluten, cookies are not gluten free. However, many new recipes have been developed to replace wheat flour with other flour variants that do not contain gluten. Such cookies are safe for celiac patients.
However, there are many other factors to consider. An important consideration is cross-contamination. In most kitchens or manufacturing units that deal with baked goods, there's a high probability that wheat will be present. In such a production unit, non-gluten ingredients can come in contact with gluten. 
As a result, such naturally gluten free ingredients can end up with trace gluten as a result of cross-contamination. It can also happen due to double-dipping, i.e., when the same spoon, ladle, beater, etc., are used for both gluten-containing and gluten-free batter. It can also result from common cooking utensils or storage units. 
So, whether you make cookies at home, purchase them at the local grocery, or pick them off the supermarket shelf – cross-contamination is a possibility. It can only be avoided by taking extensive measures to separate utensils and appliances for gluten free ingredients and batter required for cookies. 
Are Oreos Vegan?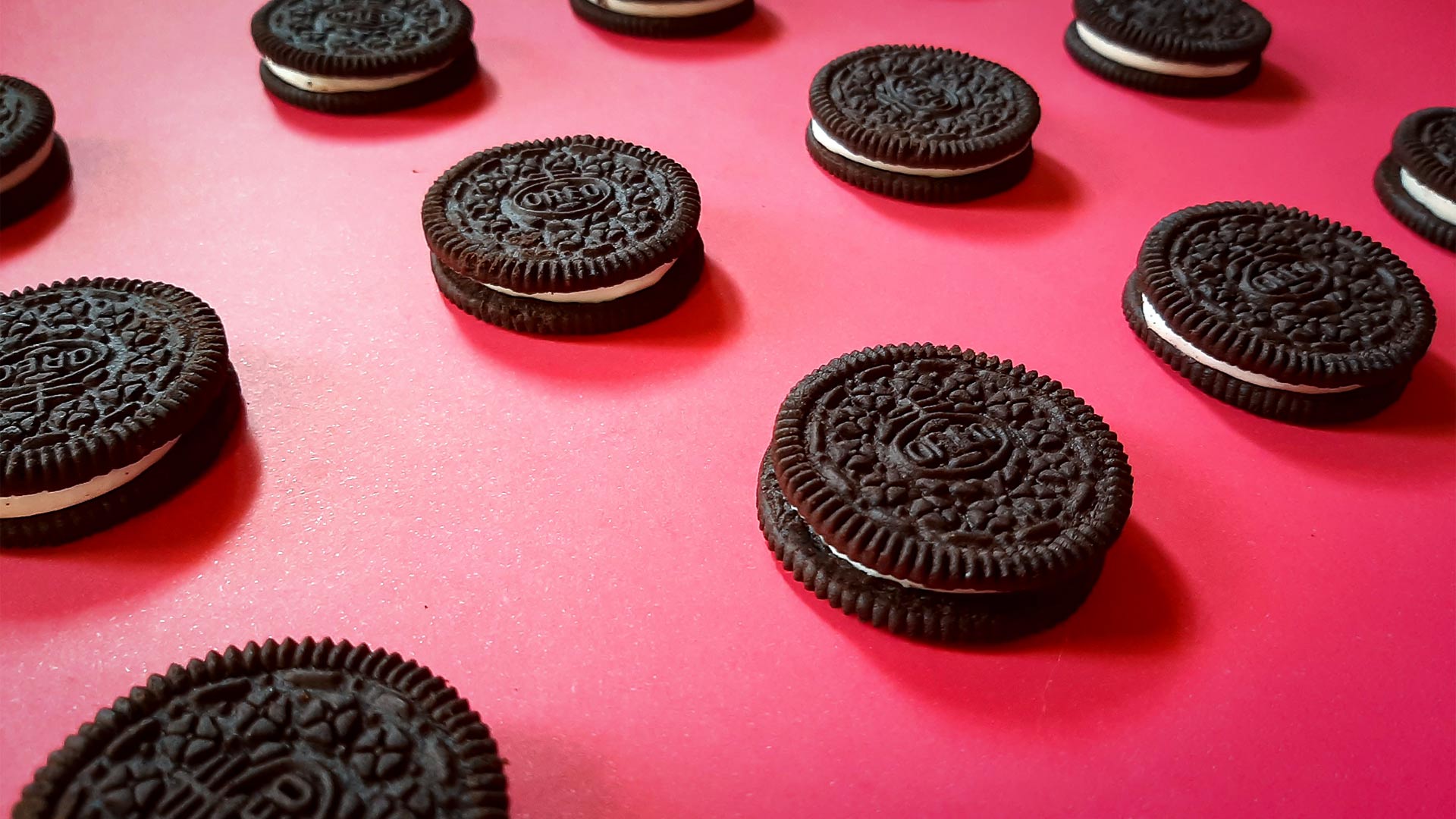 For the longest time, vegans only depended on Oreos as plant-based cookies. That's because the ingredients used in the original Oreos and most of its varieties do not contain any animal product. Till 1998, it contained animal lard, but the ingredient is no longer there on the list of ingredients. 
What about milk? The good news is that neither the cookies nor the cream layer between them contains any animal-derived milk. Oreos only have oat milk. However, are Oreos as vegan as most people believe? Maybe not! Sounds confusing, right? The vegan status of Oreos continues to elude people. 
That's because the official website of the cookies clarifies that Oreos are not vegan. So, is there any hidden ingredient that's not mentioned on the label of the product? Not really. The non-vegan component of the cookies comes from cross-contact with milk. So if you're strictly vegan, Oreos are not for you.    
Gluten Free Oreo Alternatives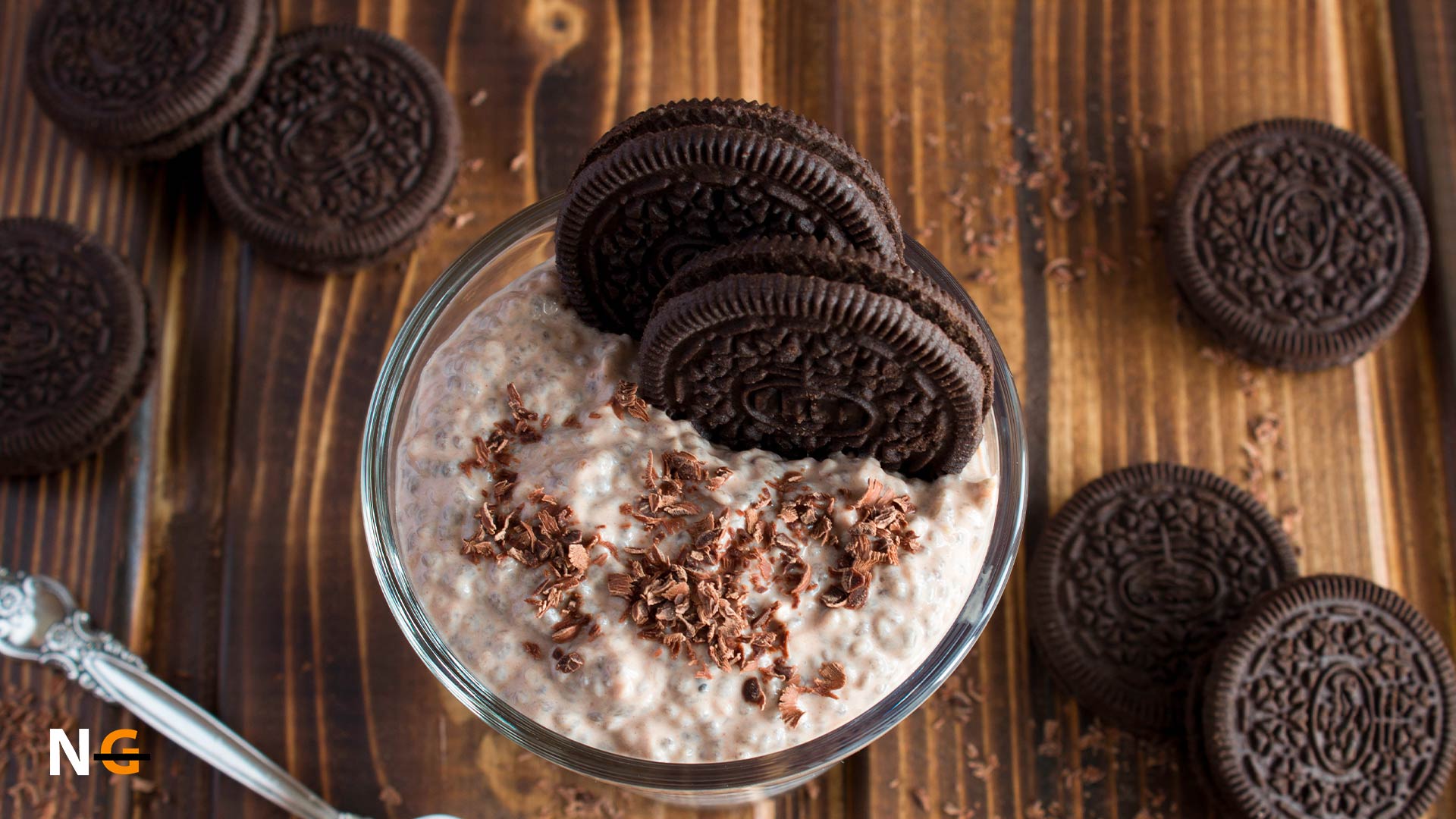 Gluten free Oreos are not the only chocolate-and-vanilla sandwich cookies that are safe for people with celiac disease or gluten allergy. There are a few other amazingly delicious gluten free sandwich cookies that you can take without getting allergic reactions. Take a look at the following brands –  
a) Catalina Crunch Chocolate Vanilla Keto Sandwich Cookies
Catalina Crunch brings you decadence in the healthiest form. It is gluten free because it contains cassava flour and tapioca flour instead of wheat. Its other ingredients, too, are gluten free. And the best part is that it is also a low-carb cookie that can easily fit into a keto diet.  
b) Glutino Chocolate Vanilla Creme 
Glutino offers one of the most readily available choco-vanilla sandwich cookies with no gluten content. The ingredients in this cookie include tapioca starch, white rice flour, cassava flour, and potato flour instead of wheat flour. It is a delicious cookie that will not allow you to miss Oreos! 
c) Kinnikinnick Kinnitoos
In Kinnikinnick Kinnitoos sandwich cookies, flour derived from pea, white rice, potato, and tapioca replace wheat-derived flour is used. It's also dairy-free! This cookie is free from other allergens, too. The only problem with this cookie is that it's a little harder to find than other alternatives.
d) Trader Joe's Joe-Joe's
Trader Joe's is a popular brand known for providing great quality and taste. Joe-Joe's cookies are quite similar in texture to Oreos and have a tasty filling. Its grain blend is made of flour derived from corn, soy, rice, potato, and tapioca, along with healthy additives, making it gluten free. 
e) Mi-Del Chocolate Sandwich Cookies
You may not be well-acquainted with the brand Mi-Del. But its sandwich cookies are absolutely delicious and will instantly turn you into a fan. These cookies contain roasted chickpea flour instead of wheat, along with pea protein isolate. So these chocolate sandwich cookies are safe for you.     
Final Words
You can munch on them one after the other as they are. You can "twist, lick, dunk" them, too! Either way, Oreos are delicious. But are Oreos gluten free? Unfortunately, the original Oreos are not. But thankfully, the brand has a gluten free variant of the sandwich cookie that's similar to the original product. So you can enjoy your favorite cookie without worrying about allergies!
FAQ
Q. Are Oreos actually gluten free?
A. The original variant of Oreo sandwich cookies is not gluten free, as its recipe contains wheat flour. However, its manufacturer, Nabisco, recently launched a gluten free version of Oreos. It has nothing but gluten free ingredients. It's certified gluten free and is entirely safe. 
Q. Do gluten-free Oreos taste different? 
A. Gluten free Oreos are almost the same as original Oreos in taste and texture. There's only a little more saltiness that you'll notice in the new gluten free variant, and the texture is slightly grainier than the original version. But it's hard to tell the difference unless you put your mind to it.  
Q. Are gluten free Oreos healthier than the original Oreos?
A. Gluten free Oreos are healthier than original Oreos – but only for people with celiac disease or gluten intolerance. The nutritional values of the two are similar. A single gluten free Oreo cookie has 53 calories – the same as its gluten-containing counterpart. Both have 8g carbs and 2g fat.