Whether you're binge watching movies or have organized a game night, Lays chips are a must to complement other snacks. While there are so many flavors, the Lays BBQ has captured a permanent spot among Lays lovers. 
But are Lays BBQ chips safe for celiacs? Are Lays BBQ chips gluten free? 
Yes, Lays BBQ chips are gluten free. There are no traces of gluten or gluten-derived ingredients in Lays BBQ chips. Additionally, Frito Lay, the parent company of Lays, has included the Lays BBQ chips in its gluten products list. 
Are Lays BBQ Chips Gluten Free?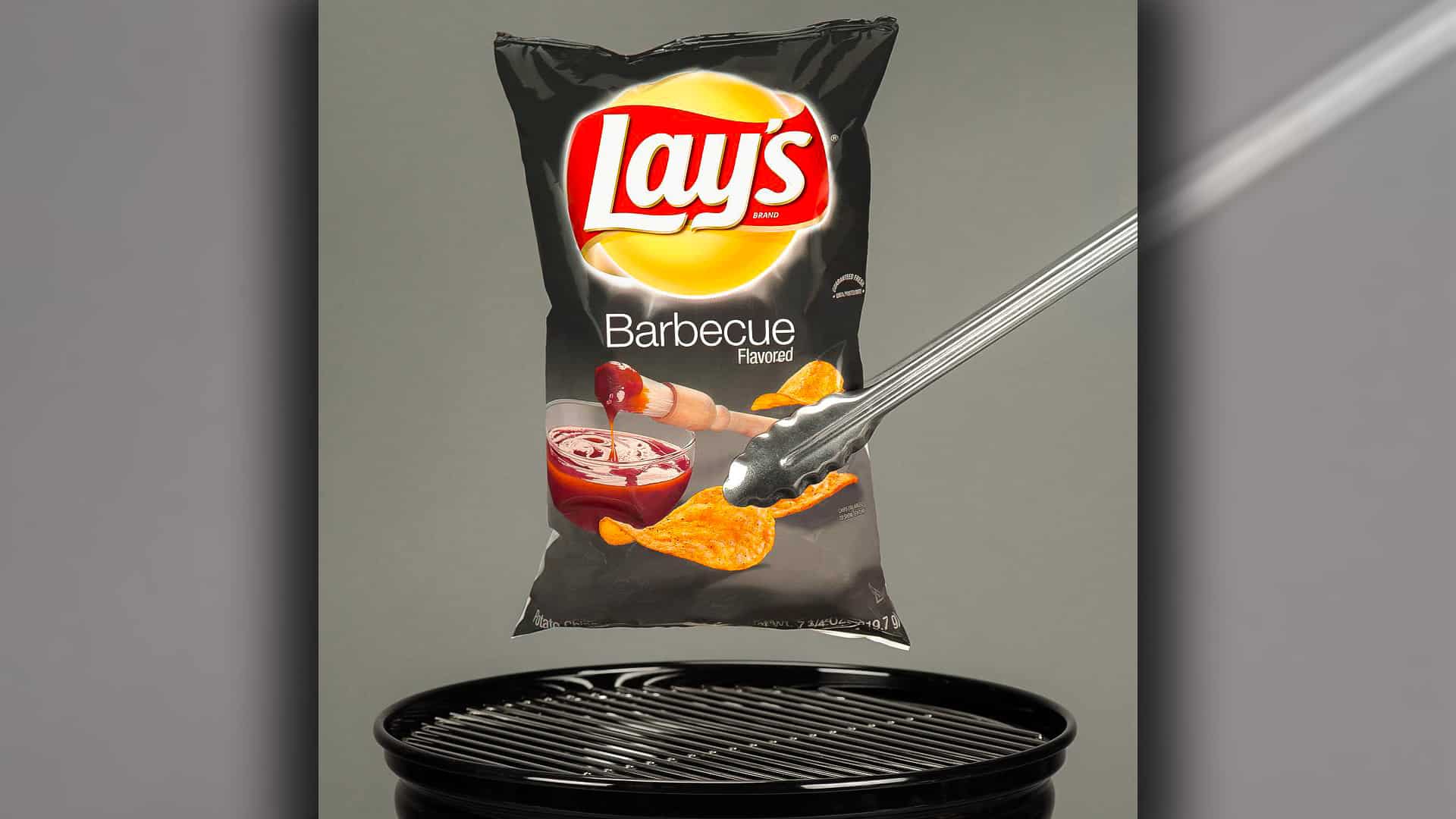 Yes, the Lays BBQ chips are gluten free and contain no harmful ingredients. Frito Lay, the parent company of Lays, says on their website that they understand that some people are intolerant towards gluten containing food. 
Therefore, Frito Lay has tested some of their items, including the Lays BBQ chips, and found that all the items contain less than 20ppm gluten. FDA declared 20 ppm gluten to be safe for gluten intolerants and for even celiacs. 
However, here is a catch. Frito Lay further mentions that the gluten free status for Lays BBQ chips and other gluten free items are only pertaining to the products sold in the U.S. 
Lays BBQ found in other countries might have a slight difference in the ingredients to cater to the local preferences and tastes. 
The disclaimer makes it clear that the Lays BBQ may not be gluten free and safe for gluten allergic people outside the U.S. 
Therefore, if you are traveling outside the States and feel like grabbing a packet of Lays, do think about it twice. 
Sometimes, even though the ingredients don't contain any wheat based product, the chances of cross-contact are present. 
What Ingredients Go Into Lays BBQ Chips? Do They Use Any Artificial Ingredients?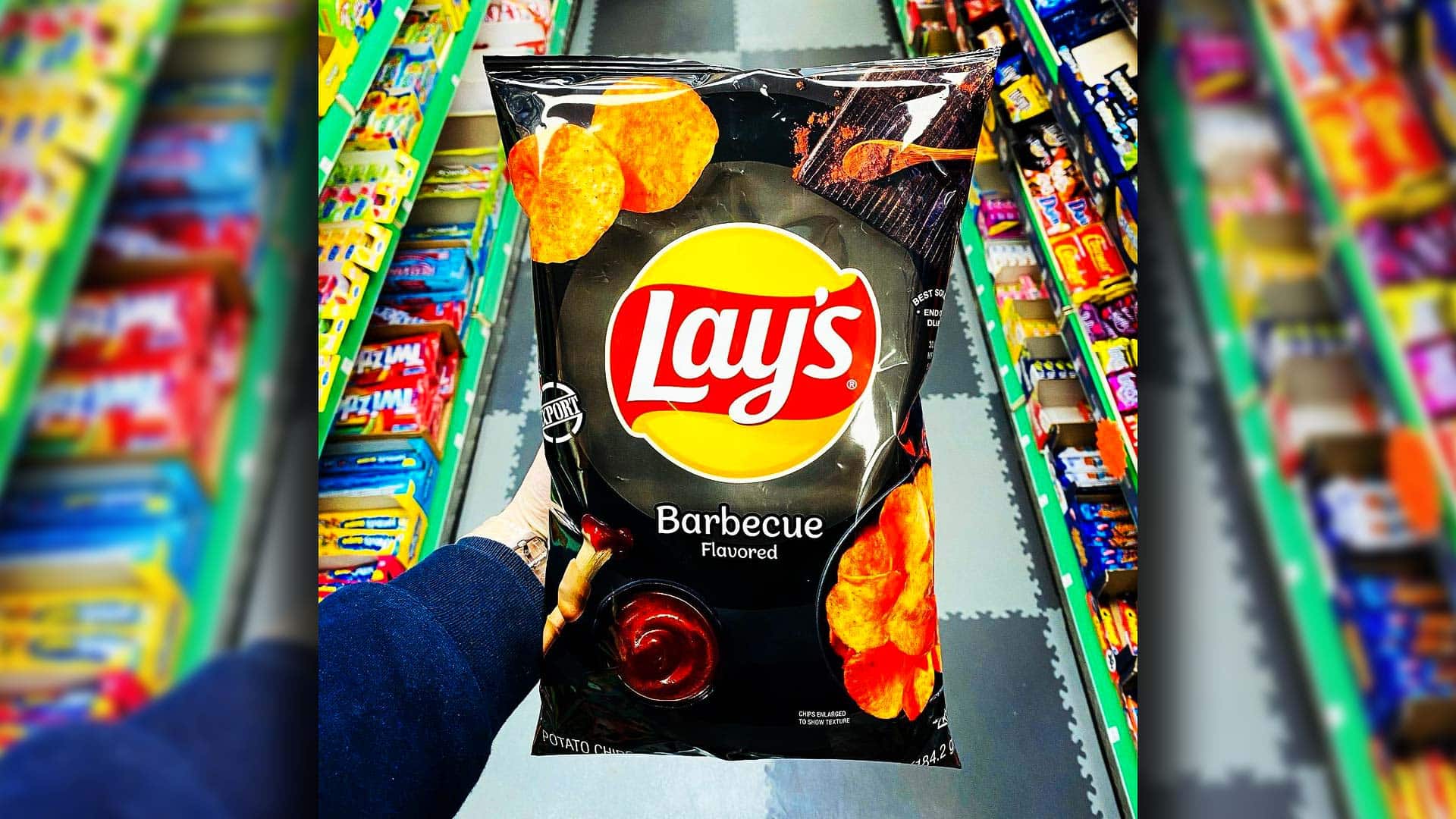 When it comes to eating gluten free, checking the ingredient list is a must. And I'm sure you want to know what goes in Lays BBQ chips. 
Also, people have now become aware of the side effects of artificial ingredients and want to reduce the consumption of unhealthy food. So you also might be wondering, are there any artificial ingredients in Lays BBQ chips? 
Well, let's check the ingredient list and find it ourselves- 
The ingredient list of Lays BBQ Chips – 
Potatoes 
Vegetable oil (corn, canola, soybean, and/ or sunflower oil) 
Salt
Barbeque seasoning (salt, sugar, Dextrose, Maltodextrin [made from corn], torula yeast, molasses, spices, onion powder, paprika, tomato powder, corn starch, natural flavors, caramel color, yeast extract, garlic powder, paprika extract, mustard seed oil) 
You might have got an idea from the ingredient list that there are actually zero to very few artificial ingredients in Lays BBQ chips. 
The ingredient list further makes it clear the Lays BBQ chips are entirely free from gluten. 
How Healthy Are Lays Bbq Chips?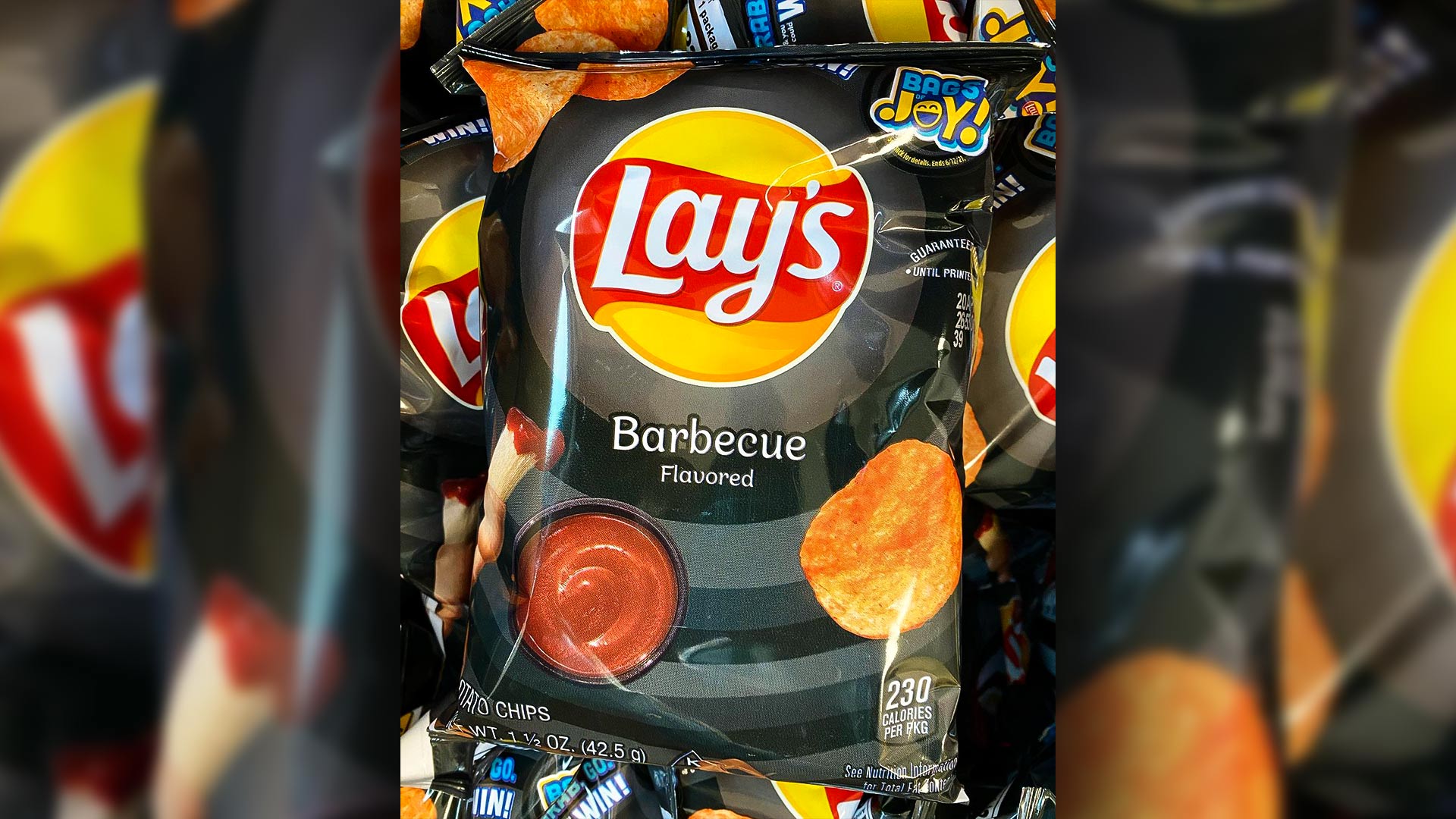 As I always say in my posts, no packaged foods are healthy or safe for daily consumption. Anything packaged means they are not fresh, treated with preservatives, and lots of other ingredients. 
Even though a single packet of Lays BBQ chips doesn't have too many calories, it is loaded with saturated fat. 
A single packet of Lays BBQ chips has 150 calories which you might be thinking isn't a lot. It's true that BBQ chips are not very high in calories, but the amount of sugar and saturated fat makes them unsuitable for your health. 
Let's take a look at the nutritional facts of Lays BBQ chips as well (per 28g) 
| Nutrient | Amount |
| --- | --- |
| Calories | 150 |
| Total Fat | 9g |
| Saturated Fat | 1.5g |
| Trans Fat | 0g |
| Cholesterol | 0mg |
| Sodium | 150mg |
| Fiber | 1g |
| Carbohydrates | 16g |
| Protein | 2g |
| Sugars | 2g |
| Added Sugars | 1g |
If you are following a healthy lifestyle, don't add Lays BBQ chips to your diet routine. Of course, we all are humans and would want to satiate our taste buds once in a while, which is absolutely fine. 
Are Lays BBQ Chips Vegan?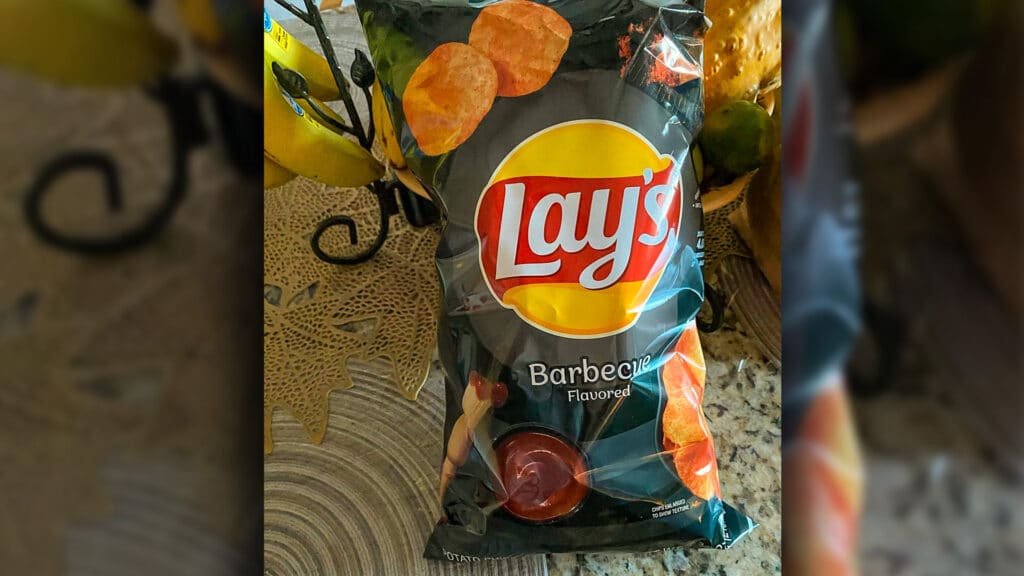 I know that when vegans hear barbeque, they immediately think of it as non-vegan. But for all the vegans out there, you can have Lays BBQ chips because there are no animal-derived ingredients in the BBQ seasoning. 
If you have read the ingredient list carefully, you must have already noticed that all the spices are plant-based. 
But Lays' Kettle Cooked Mesquite BBQ and Lays' Sweet Southern Heat BBQ chips are not vegan. 
Can We Use Chips To Make Any Gluten Free Snacks? 
Yes, we can use BBQ chips to make some delicious snacks. Adding BBQ chips to the recipes will add an extra flavor and crunch.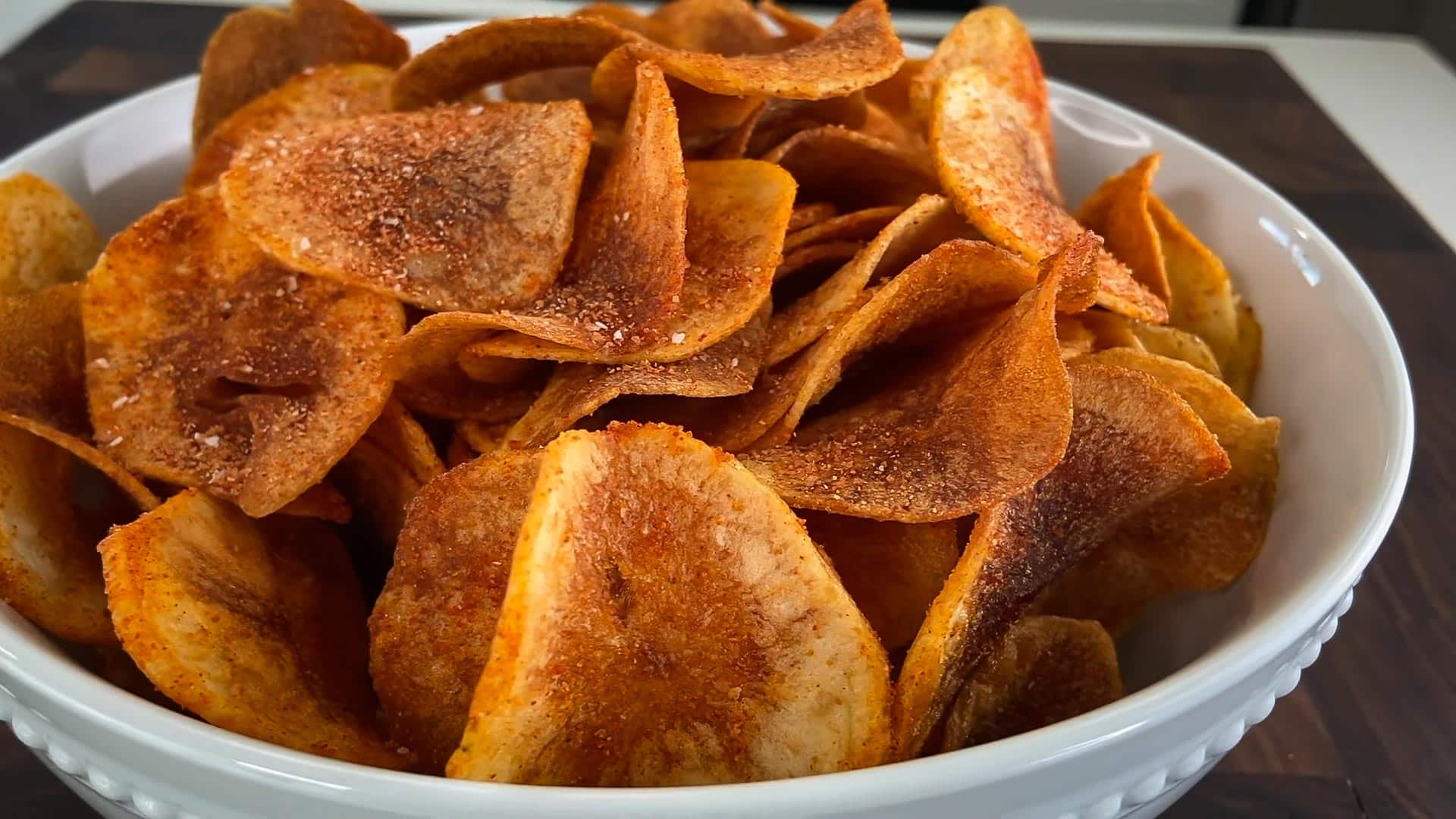 Here is my version of Lays BBQ Mac and Cheese-
Ingredients 
1 packet of Lays BBQ chips 
1 ½ cup macaroni 
3 tbsp gluten free flour
3 tbsp butter 
½ cup milk 
1 ½ cup heavy cream 
1 tsp cajun seasoning 
¼ tsp pepper 
¼ tsp salt 
2 cups cooked and shredded chicken 
2 cups shredded cheese 
1 chopped jalapeno pepper 
Method 
Cook macaroni as per package direction, drain, and set aside. 
Take a skillet to medium flame and add butter. When the butter melts, add flour and whisk for about two minutes until slightly golden. 
Then add the cream and heavy milk, salt, cajun seasoning, and pepper. Whisk nicely and bring it to a boil. Reduce the heat and cook for five more minutes until the sauce thickens. 
Now add cheese and stir until melted. 
Add the cooked macaroni and shredded chicken and mix everything nicely again. 
Crush the Lays BBQ chips and add them on top of it. Serve warm and enjoy. 
Conclusion 
Now I would like to hear from you what your take on the Lays BBQ chips is. Have you ever had them before? Or the fear of gluten allergies has stopped you till now? 
But I'm sure now that you know Lays BBQ chips are gluten free, you won't hesitate before grabbing a packet. 
FAQs 
Are Lay's Sweet Southern Heat Barbeque Chips Gluten Free?
No, Lay's Sweet Southern Heat Barbeque chips are not gluten free. 
Are Pringles Potato Chips Gluten Free? 
No, Pringles potato chips are not gluten free. Most Pringle chips flavors contain wheat starch, which adds gluten to the chips. 
What Are The Other Gluten Free Lays Chips Options?
Other gluten free Lays chips are:- Lays Baked Original Potato Chips, Baked Sour Cream & Onion Flavored chips, Classic Potato chips, Lightly Salted Potato Chips, Buffalo Wings With Ranch flavored potato chips, Cheddar Flavored Potato chips, and there are a few more options.