An English breakfast or grill party both are incomplete without sausage. And when it comes to picking some juicy, flavorful sausage, sausage lovers always prefer Brats. 
Bratwurst or brats are a type of German sausage made from pork and sometimes beef meat. However, celiacs are not sure about the gluten status of these German sausages and wonder if brats are gluten free or not. 
Whether brats are gluten free or not depends on the manufacturers. Some brands make gluten free brats while some don't. Therefore, you need to see the ingredient list to find out the gluten status. 
Let's read further to find out more about the gluten status of Brats and how safe they are for celiacs.  
Are Brats Gluten Free? Are All Brats Types Gluten Free?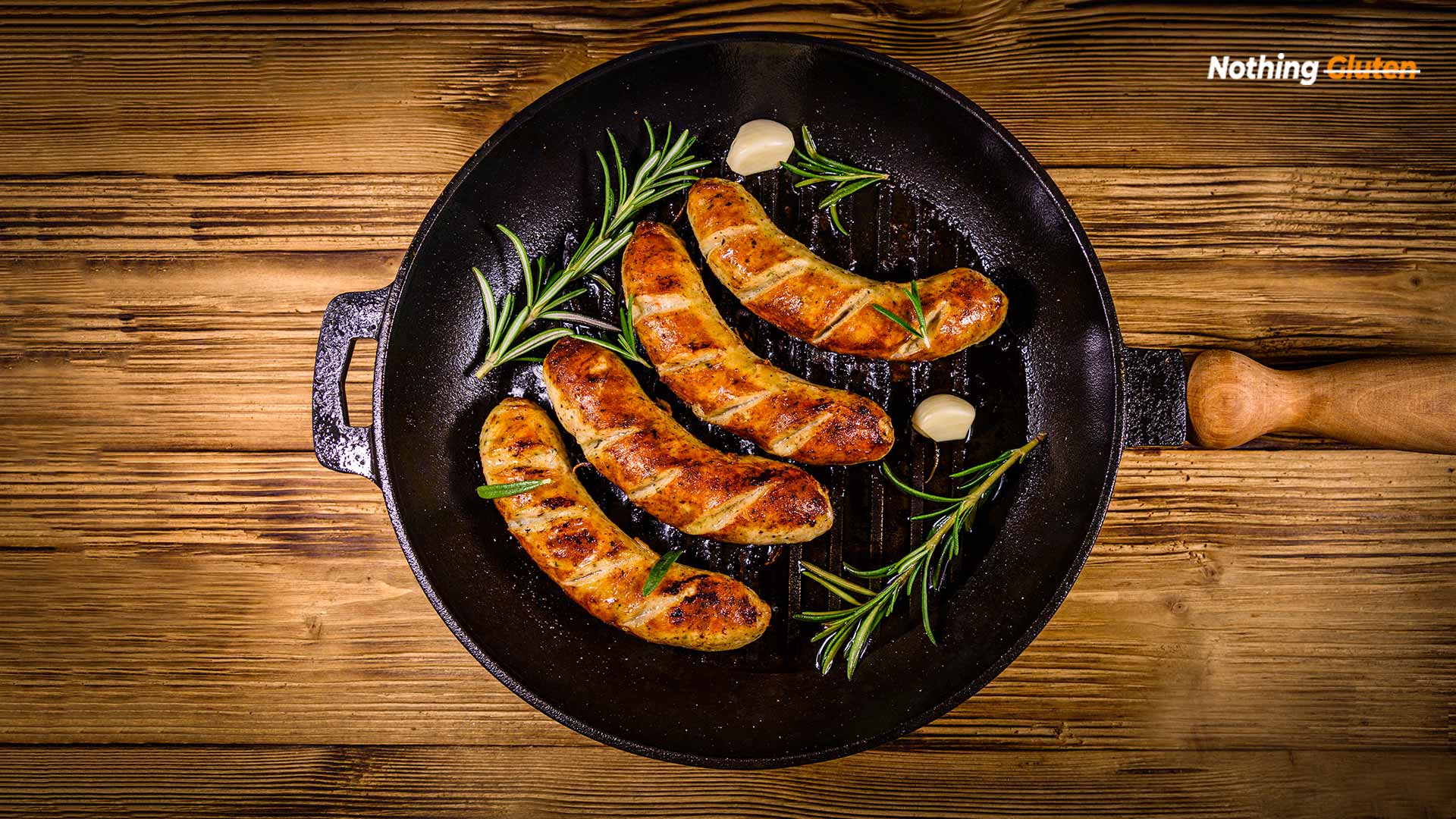 Brats may or may not be gluten free. There are different brands that make these pork based sausages, some add wheat or barley for better texture and taste. 
So how will you find out which brats are safe on a no-gluten diet? Well, it's pretty simple. All you've to do is read the ingredient list before buying one. 
All food manufacturing companies must list all the ingredients they use in their product. So through a glance at the ingredient label, find out if the packet you picked contains wheat or not. 
Moreover, if a brand is completely gluten free, they will come with a gluten free label on all their packages. Also, you can refer to the company's website to get more information regarding the manufacturing process, where they collect their ingredients from, and whether there are any chances of cross-contamination or not. 
Checking all this information is necessary. Sometimes the sausage may not have any gluten based ingredient, but makers may prepare it in a shared facility that induces chances of cross-contamination. 
What Ingredients Do The Manufacturers Use In Brats?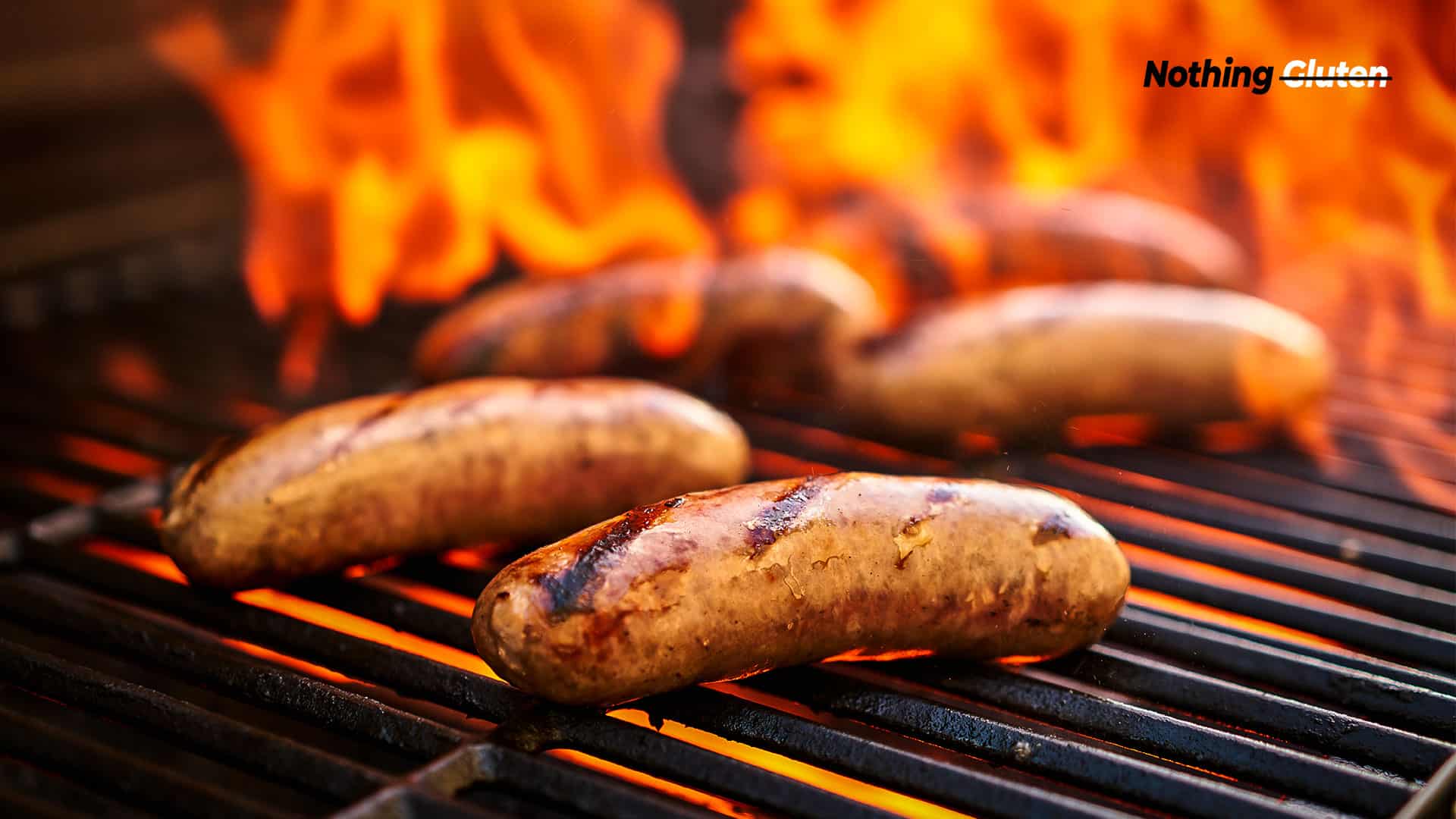 Well, there isn't a universal recipe for making brats. The ingredients vary from region to region and sometimes from locality to locality as well. 
There are over forty varieties of German bratwurst; all made with different ingredients. 
But some common spices used to season brat sausages are- salt, pepper powder, garlic powder, lemon zest, nutmeg, corn syrup, etc. 
But modern manufacturers use preservatives and artificial ingredients like- calcium silicate, silicon dioxide, dextrose, monosodium glutamate, and other preservatives. 
Some manufacturers may also add artificial flavors and colors. So as you can see, there have been great transitions in the recipe to meet the current market standards. 
Whatever brand you pick, celiacs must see clearly if they can find anything that says wheat or barley. If you see it, then all you have to do is put the brat packet back in the stack.    
Is There Any Vegan Substitute For Brat?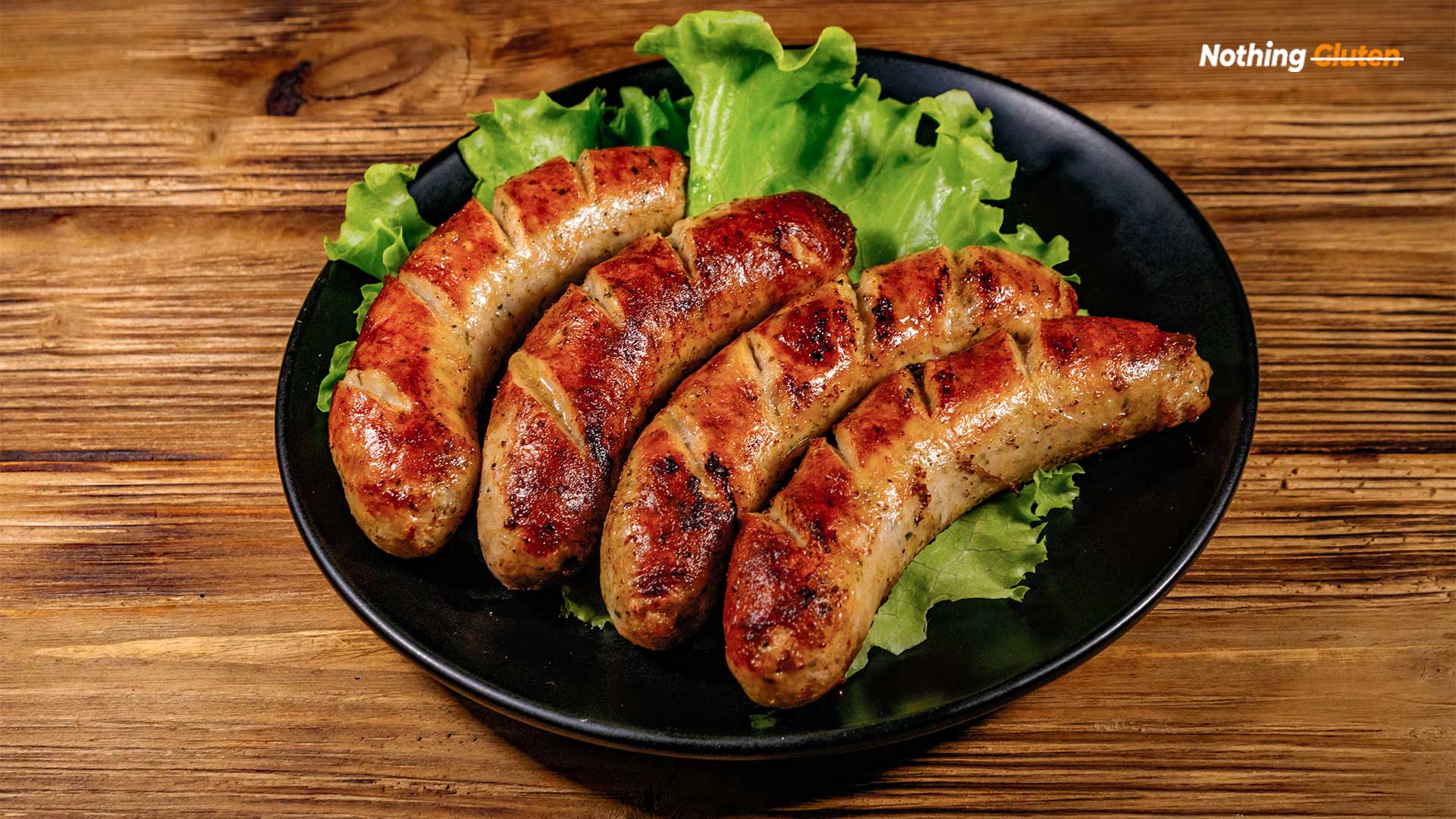 In addition to eating gluten free, a vegan diet also has become rapidly popular in current times. Most people have become sensitive toward animal cruelty and therefore reject consuming meat, and animal derived food products. 
As brats are made from pork or beef, it's quite obvious that vegans won't eat them. So is there any vegan substitute for brats? 
Although there are no exact substitutes for vegan brats in the supermarkets yet, some vegans make plant based brats with different types of beans, soy sauce, miso paste, and other spices.
If you want to know how to make vegan brats, you can check out the video below. I also tried the recipe; it's actually pretty delicious. 
How Healthy Are Brats? What Will Happen If You Have Them Regularly?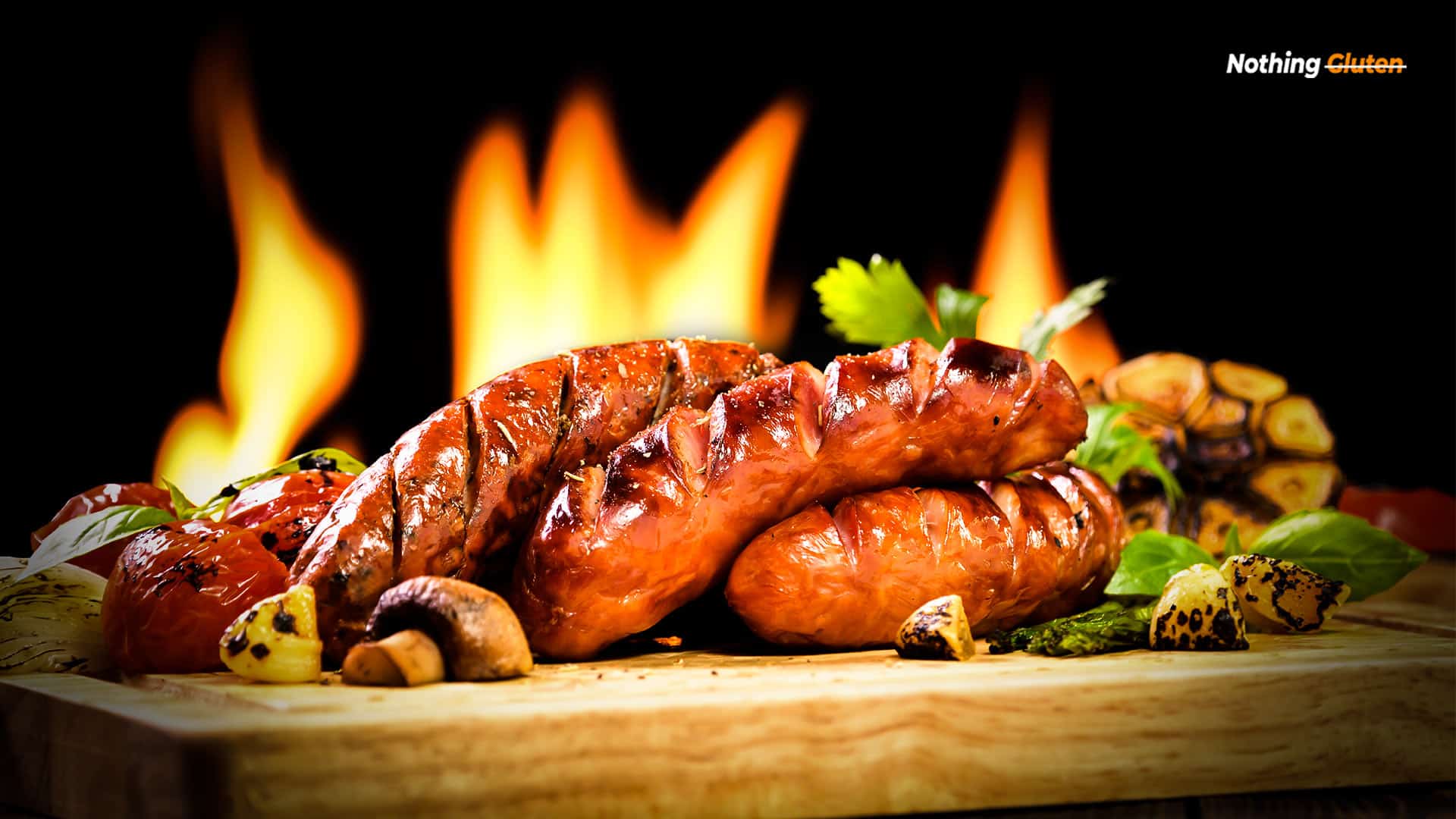 Bratwurst is a high-protein and low calorie food. But it isn't considered very healthy because of the high sodium content and red meat. 
But if you eat in moderation, it won't negatively impact your health. In fact, having a brat sausage now and then is a great way to treat yourself to some healthy and delicious snacks. 
Of course, it's not at all recommended to have brats daily. Consuming such high sodium content food will lead to health issues like high blood pressure, bloating, etc. 
Therefore, eating packaged food in moderation is the key to keeping health issues at bay. 
Which Are The Gluten Free Brands Of Brats?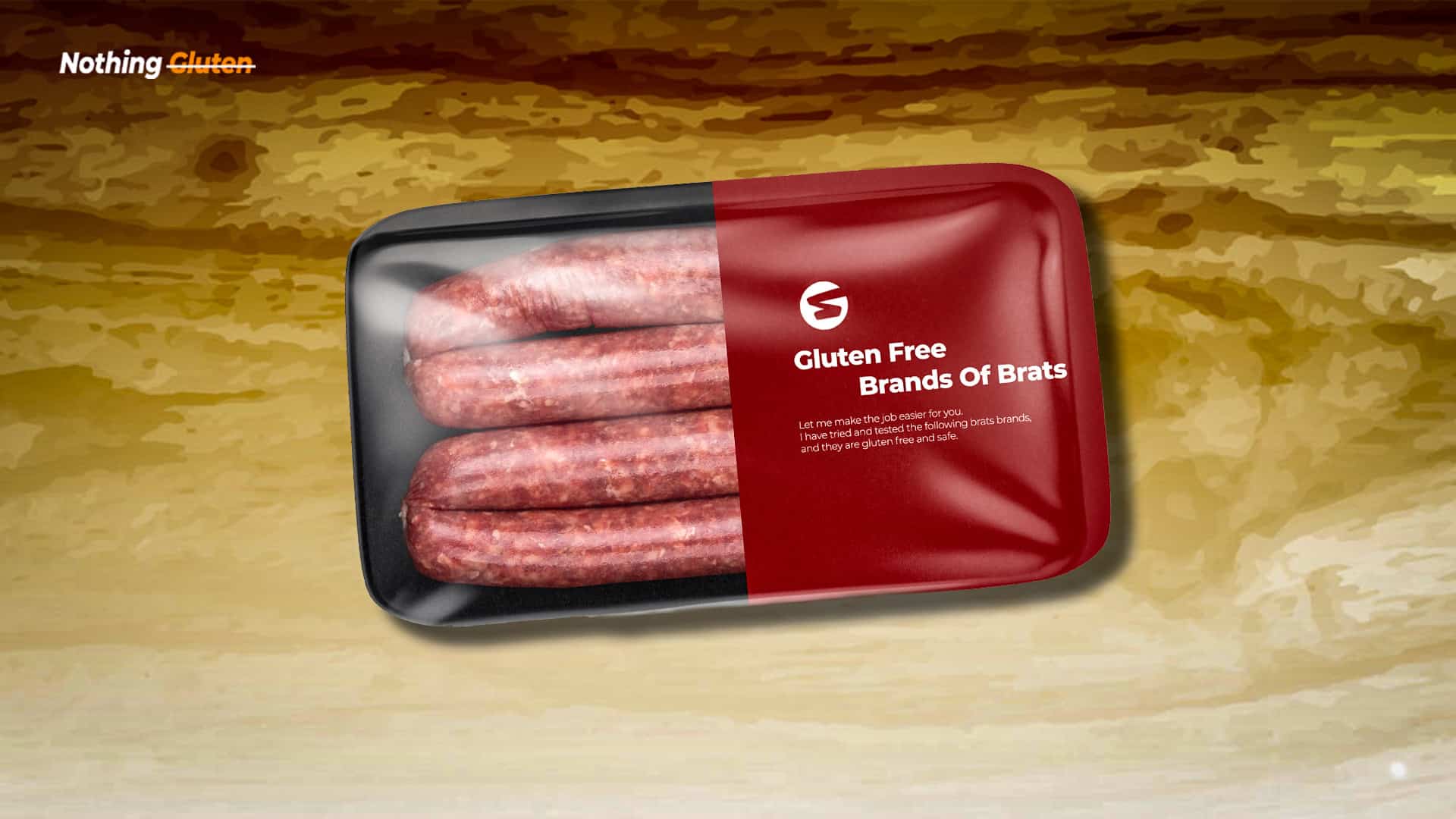 I'm sure you have started scrolling the internet searching for gluten free brats. Let me make the job easier for you. I have tried and tested the following brats brands, and they are gluten free and safe. 
Check these out-
Made with premium spices, delicious and juicy Johnsonville original brats are gluten free as well as dairy free. There are no gluten ingredients, so enjoy them without worrying about allergic reactions. 
Kroger is another safe brand for people looking for gluten free brats. They make their brats with premium cut pork, natural flavors, and some simple spices. They have mentioned their brats to be gluten and MSG free. 
Aidells sausages are not authentic brats, but they are equally tasty; plus, they are free from gluten, MSG, and other artificial stuff. 
Concluding Lines 
Eating gluten free can sometimes get on your nerves. It's difficult to find completely gluten free items, and most manufacturers don't give clear labels. 
Therefore, you must be extra vigilant with the ingredient lists while picking brats. To make your job easier, I have mentioned completely gluten free brat brands that won't cause any allergic reactions. 
Leave a comment and let me know whether you found the blog useful or not. Keep following Nothing Gluten and wait for my next post!
FAQs 
Does Sausage Have Gluten? 
Yes, some sausages have gluten because makers add rusks made from wheat. 
What Meat Is Gluten Free? 
All meat is naturally gluten free. But processed meat like sausages, salamis, and other flavored meat is not gluten free. 
Are Kroger Brats Gluten Free? 
Yes, Kroger regular brats and beer bratwurst are gluten free. Kroger makes other Italian sausages as well, and these, too, are gluten free. 
Are Beer Brats Gluten Free? 
Unless beer brats are cooked in gluten free beer, they are not gluten free.