The translucent and flavorless ingredient gelatin is a thickener used mainly in desserts or sweet dishes. But what is this thickener made of? Does it use wheat for thickening purposes? 
Yes, gelatin is gluten free as it's mainly a protein extracted from animal skin, bones, or connective tissues. 
But being gluten sensitive isn't easy as you must know the entire ingredient list of whatever you're eating. You get to see many packages of gelatin in the market; are all of them gluten free? Or how to pick the gluten free gelatin? 
We have answered these questions in this article which you definitely don't want to miss. Hence, continue reading till the end. 
Is Gelatin Gluten Free? 
Gelatin and gluten both are mainly protein types. The former is derived from animal parts, while the latter is derived from plant based gluten grains. To some extent, both have a similar purpose- to add shape and texture.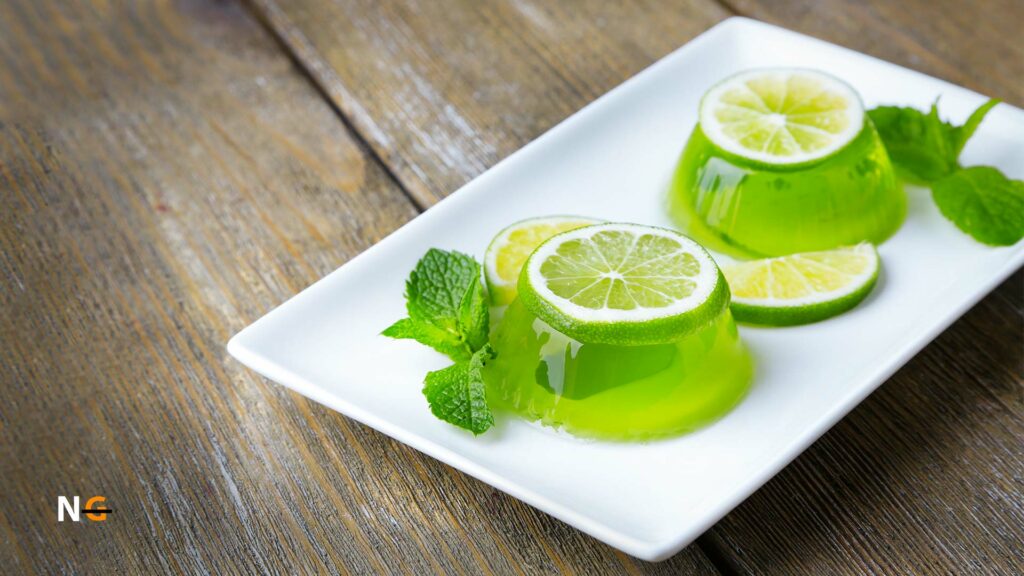 Fortunately, gelatin is gluten free. Gelatin is made by boiling animal collagen, which does not contain any gluten. Does that mean all food with gelatin is gluten free? Not necessarily. 
Food made with gelatin will have other ingredients that may contain gluten. So while picking your favorite gelatin dessert or cake, don't forget to check the ingredient list. 
Also Read:- Is Bertolli Alfredo Sauce Gluten Free?
How Is Gelatin Made and Where Is It Used? 
Gelatin is a tasteless, colorless, and odorless thickener. Makers prepare this protein by boiling animal ligaments, skin, bones, or tendons with water. Gelatin comes in sheets, powder, and granule forms. 
This thickening agent is not only used in food products but also in several other cosmetic and personal care items. Some common food items with gelatin are- gummy bears, jellies, ice cream, trifles, marshmallows, candy corn, etc. 
The animal protein gives shape and texture to such food products, but it leaves no flavor or taste. 
Is Gelatin Healthy?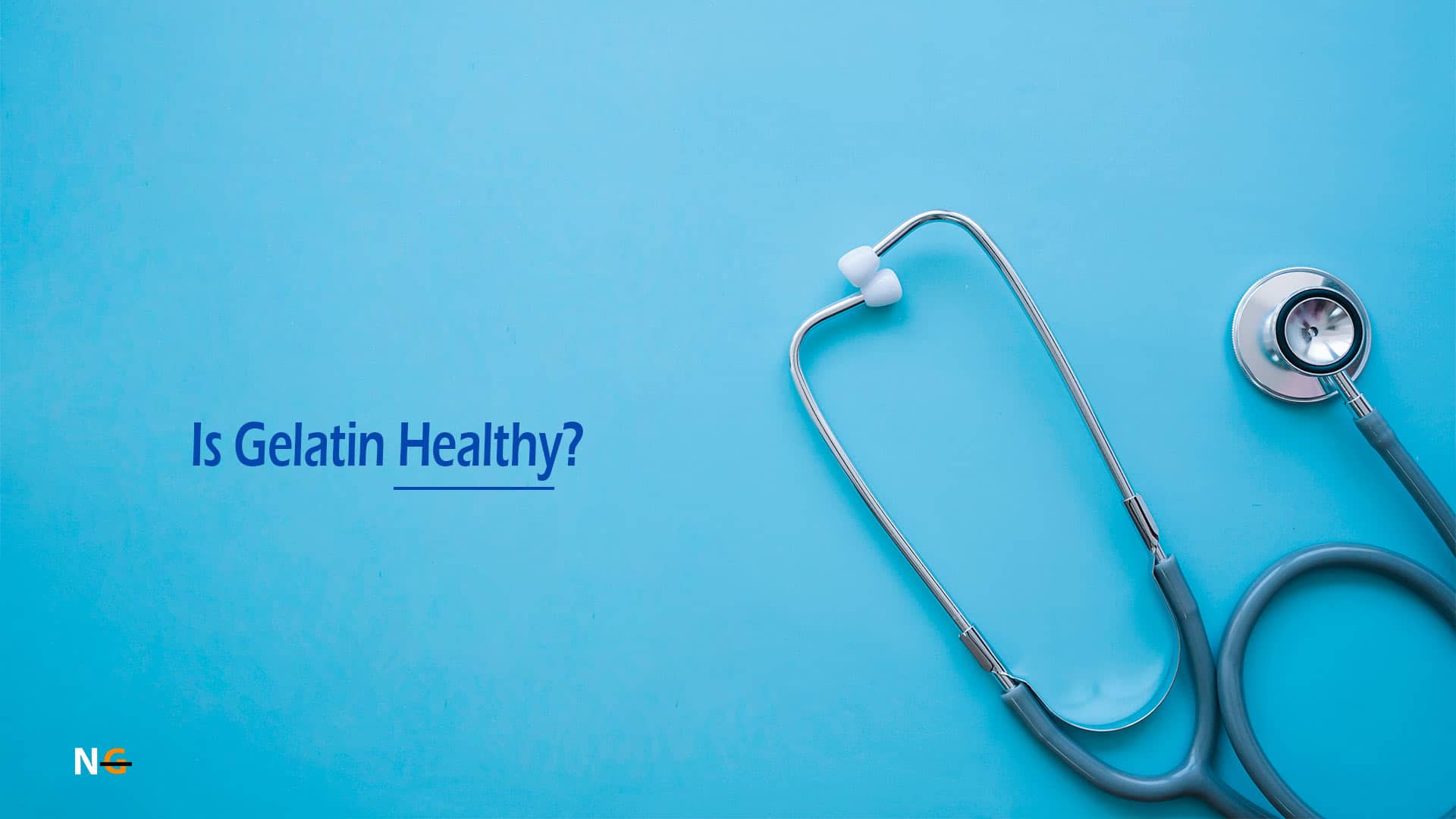 Gelatin has quite a few health benefits. It contains collagen, which is vital for the healthy growth of bones. It also promotes healthy hair, skin, nail, and gut health. Besides, the amino acids found in gelatin may help lower blood sugar levels.   
Can You Include Gelatin In Vegan Diet? 
No, you can't add gelatin to a vegan diet. It's entirely a non vegan additive that is derived from animals, mainly cow or pig skins/ ligaments. Vegans strictly avoid food that has animal derivatives in any form. 
Gluten Free Alternatives To Gelatin That Works The Same 
Gelatin is gluten free, but if you want to try other alternatives that work the same as it does, you can check out the list below. These other gluten free alternatives to gelatin are plant-based, so they'll fit perfectly in your vegan or vegetarian diet.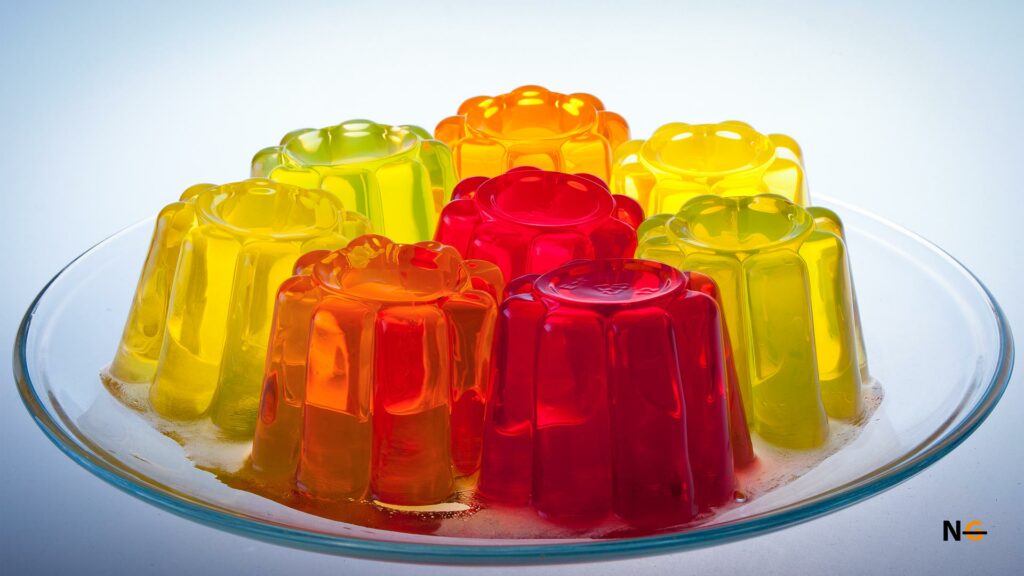 Carrageenan 
Carrageenan is a plant-based thickening agent. It is derived from red or purple seaweed, and you can use it as an alternative to gelatine. I have used the Fit Lane Organic Kappa Carrageenan powder, and it works best. 
Agar-Agar 
The next best vegan/ vegetarian alternative to gelatin is Agar Agar. It's extracted from seaweed and has the same thickening properties as gelatin. The Amoretting agar agar powder is one of my go-to when I don't feel like using gelatin. 
Pectin 
Pectin is a starch that is found in fruits and vegetables. Pectin has fiber and carbs and has a similar gel consistency to gelatin. You can go for the Hoosier Hill Fruit Pectin powder that works best for jellies and jams. 
Recipes You Must Try With Gelatin
Let's check out some easy finger licking desserts you must try with gelatin. Here are the ingredient lists and a step by step procedure to make the recipes. 
1. Pina Colada On A Stick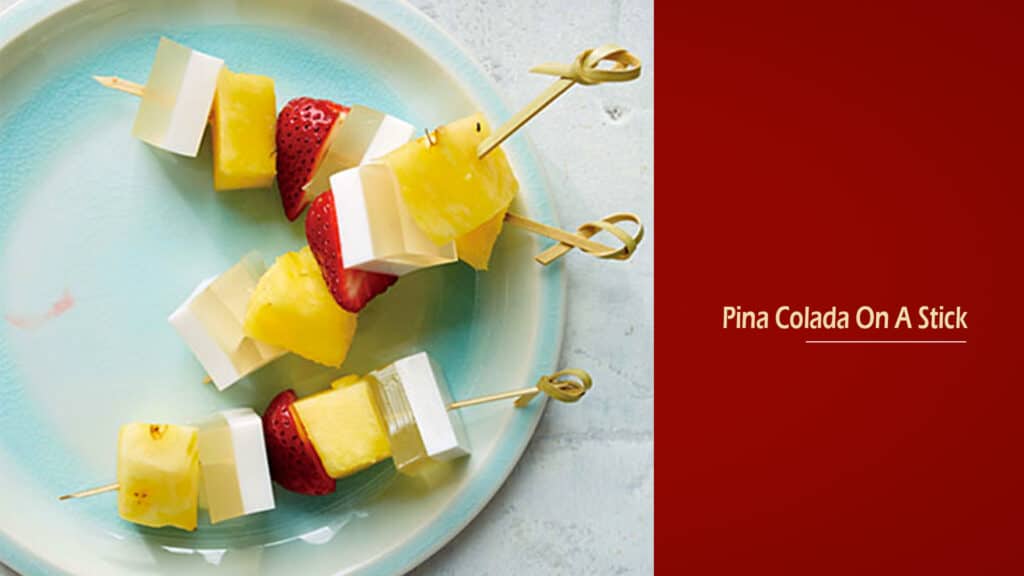 Ingredients 
2 envelopes and 1 tsp unflavored gelatin
1 ½ cups shredded coconut (unsweetened) 
1 can of light coconut milk 
¼ cup heavy whipping cream 
.38 tsp salt 
⅔ cup sugar 
½ tsp vanilla extract 
½ cup white rum 
1 cup coconut water 
Cooking spray 
18 strawberries (halved) 
1 pineapple (cut into chunks) 
Method 
Step one 
Preheat the oven to 350°F. Place the coconut on a baking dish and bake for about 7 minutes. Stir after four minutes and put back in the microwave again. The coconut should turn golden. 
Step two 
Take coconut, coconut milk, cream, salt, and sugar in a saucepan and let it simmer in medium heat. Turn off the gas and let it sit for 20 minutes. 
Step three 
Mix gelatin powder and coconut water in a bowl and leave it for five minutes. 
Step five 
Strain the cooked coconut mixture and squeeze out the liquid. Now slowly add the coconut liquid into the gelatin and stir using a whisk. Put it back into medium heat and gently stir it until the gelatin dissolves in the coconut mix. Avoid boiling the mixture. Turn off the heat and add vanilla extract. 
Step six 
Grease a baking dish with cooking spray. Now transfer the coconut liquid to the baking dish. Cover and chill for about four hours. You can keep it in the refrigerator overnight as well. 
Step seven 
In a zip lock bag, add lime juice, rum, and pineapple pieces. Give it a nice shake and keep it in the refrigerator for four hours to a night. Drain the pineapple at the time of use. 
Step seven
Take out the coconut mixture and cut it into small cubes. Take a skewer and add two coconut pieces, two pineapple pieces, and one strawberry half. Continue with the rest of the pieces, and enjoy!
2. Honey Orange Marshmallows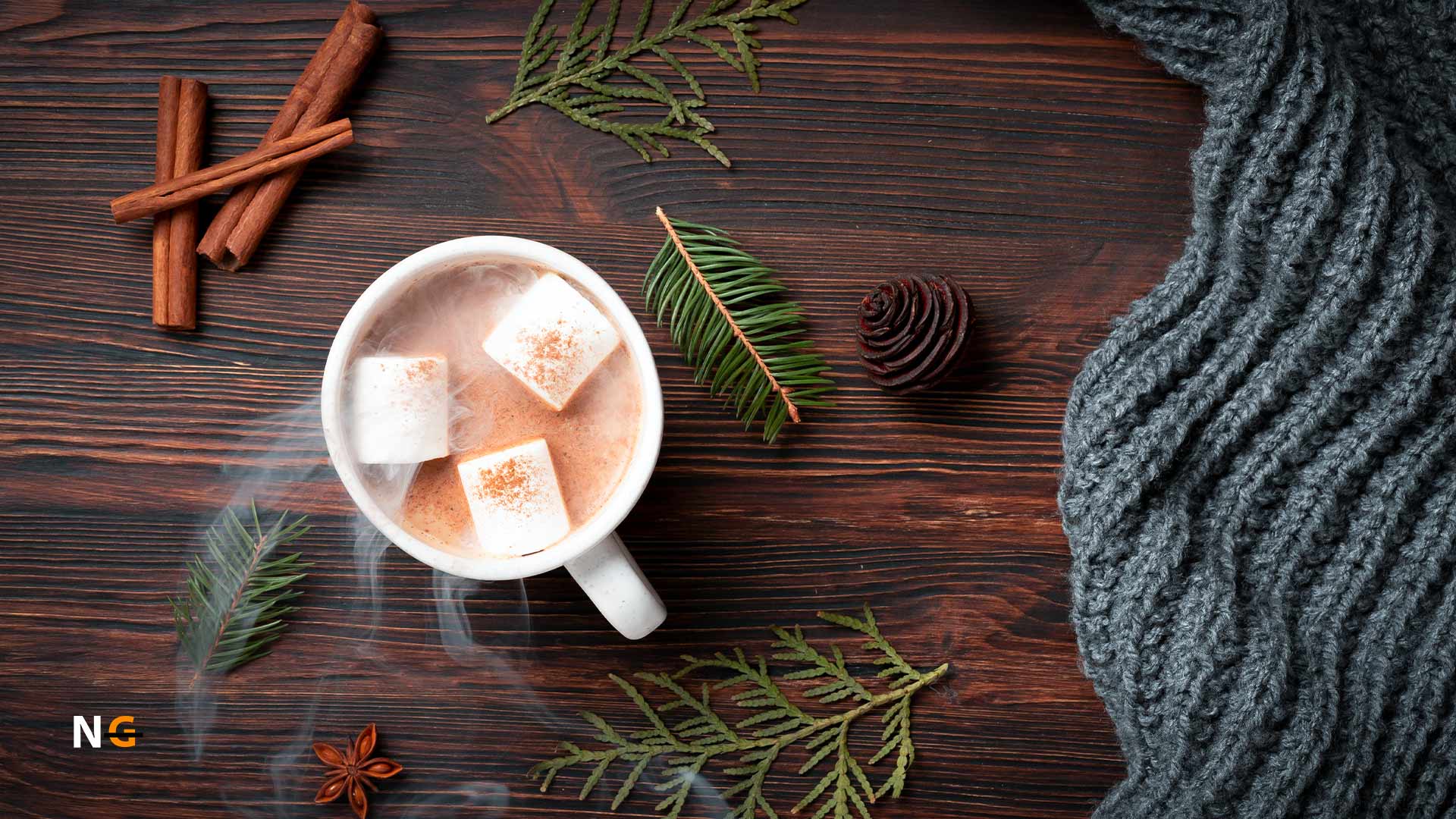 Ingredients 
¼ ounce unflavored gelatin 
1 cup water 
¾ cup light-colored corn syrup 
1 ½ cup granulated sugar 
¼ cup orange blossom honey 
5 drops of orange oil 
Pinch of salt 
20 drops of orange food coloring 
⅓ cup cornstarch 
⅓ cup powdered sugar 
Cooking spray 
Method 
Step one 
Warm ½ cup water in the microwave and mix gelatin powder. Take a saucepan in medium heat and add honey, corn syrup, granulated sugar, salt, and water. Bring it to a boil until it reaches 250°F. Check the temperature using a candy thermometer. Now transfer it into a separate bowl. Let it rest till the temperature reaches 210°F. 
Step two
Microwave the gelatin mixture for 20 seconds in high heat until the gelatin completely dissolves. Using a whip attachment, beat the sugar mixture and slowly pour the gelatin into it. Now add vanilla, orange oil, and food coloring and beat on high speed until it turns fluffy. 
Step three 
Use a spatula coated with cooking spray and scrape the mixture into a baking tray greased with cooking spray. Even out the top and let it rest for two hours. Mix cornstarch and powdered sugar in a jelly roll pan. 
Step four 
After two hours, using a greased spatula, remove the marshmallow mixture from the pan and place it in the sugar and cornstarch mixture. Dust a kitchen scissor with powdered sugar and cut the marshmallow and sugar layer into small squares, and they are ready to eat. 
Wrapping Up 
Gelatin is gluten free, so it's safe for celiacs or gluten intolerant people. But if you're a vegan or vegetarian, it's not the right food to add to your diet. But there are plant based alternatives that work just the same as gelatin.  
Make sure to try the recipes with gelatin mentioned here and let us know how it turned out. 
FAQs 
Are gelatin and gluten the same? 
No, gelatin and gluten are not the same. Gelatin is a protein derived from animal ligaments that we use as a thickening agent. 
Is unflavored gelatin gluten free? 
All gelatin types are gluten free. It's unflavored 
Is gelatin dairy free? 
Yes, gelatin is dairy free as it does not have milk or yogurt.