There's no doubt that Italian food manufacturer Bertolli produces one of the best Alfredo sauces! But Is Bertolli Alfredo sauce gluten free? You should clearly understand its gluten content, especially if you have gluten-induced allergies.
All ingredients in the Bertolli Alfredo Sauce are gluten free, as there is no mention of the gluten content on the label. However, this sauce is not produced in a gluten free facility, leaving a chance of cross-contamination. So, perhaps, Bertolli Alfredo sauce is not gluten free.
If you are seriously intolerant to gluten, should you try this sauce, even in the tiniest proportion? There are many things that you should know about this Alfredo sauce. So, read on!
Is Bertolli Alfredo Sauce Gluten Free?
Things got a bit fuzzy when we tried to figure out the gluten contents in the Alfredo sauce made by Bertolli. The company usually mentions it clearly if any item from its entire product range has any gluten-rich ingredient. Gluten content is clearly mentioned on its product labels. However, Bertolli is also clear that it never tests any product to trace the gluten contents.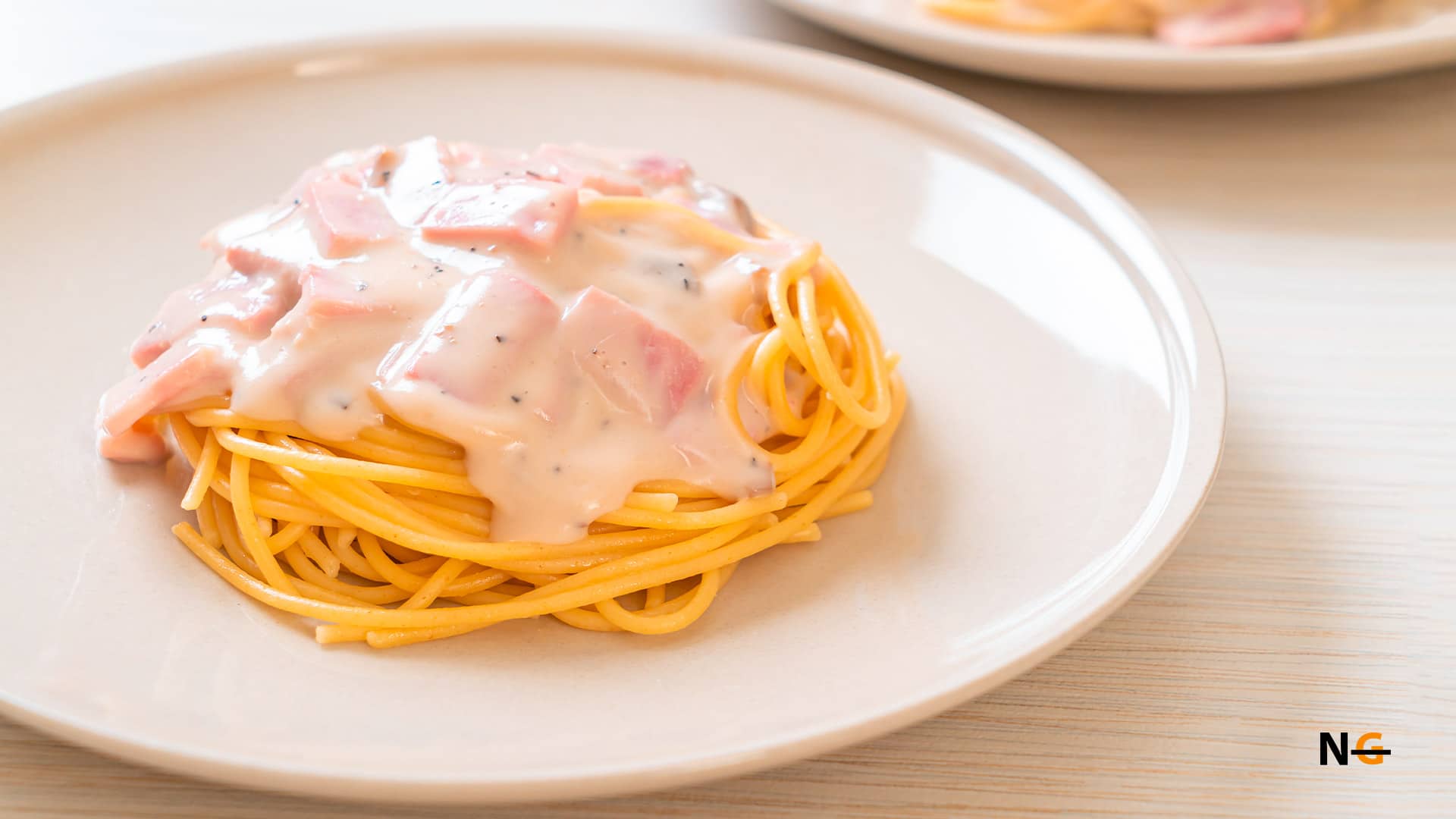 So, even if you don't get any mention of gluten-rich ingredients on the label, the product may have gluten traces, all thanks to cross-contamination. After all, Bertolli has never clarified if it produces and packs gluten-rich and gluten free products in the same manufacturing line.
If they are not produced in entirely different setups, the chance of cross-contamination increases significantly. And on the other hand, several variants of the Alfredo sauce from the house of Bertolli use wheat or wheat-derived elements as its base ingredients. So, you need to refer to the label of the individual product to be sure about its gluten content.
So, is Bertolli Alfredo Sauce gluten free in the real sense? Perhaps not! And if you have celiac disease and dairy allergies, you also shouldn't consume the Alfredo sauce, as it is loaded with dairy creams, cheese, and butter. Besides, you also shouldn't consume it if you are on a vegan diet.
Related Post:- Is Coconut Milk Gluten Free?
What Is Alfredo Sauce?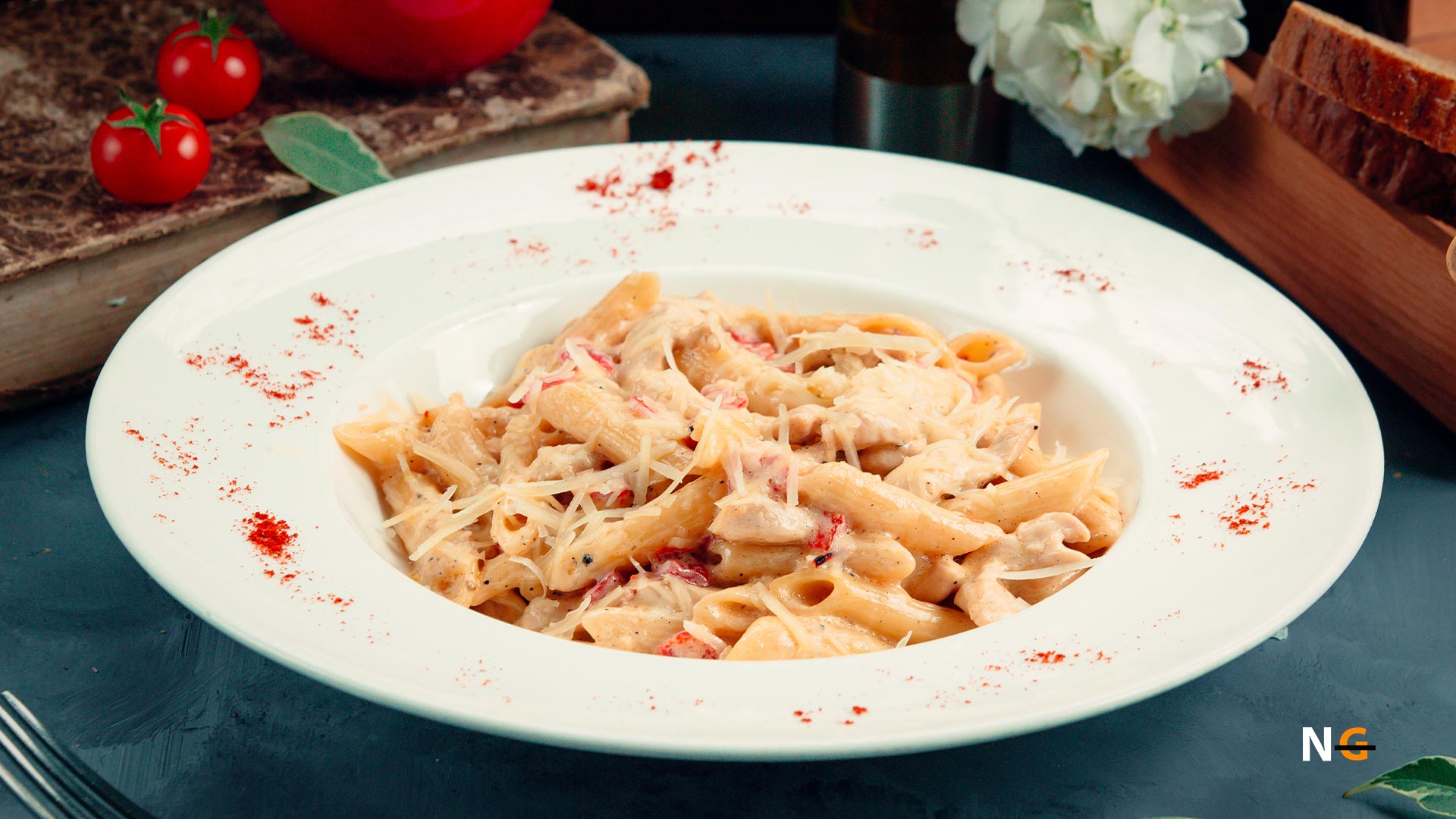 Alfredo sauce is a type of pasta sauce that is typically used to make spaghetti and pasta noodle preparations. It is known for its thick consistency and creamy texture. And there is a big difference between Alfredo and the popular Arrabiata sauce or similar pasta sauces; Alfredo sauce doesn't use tomato or tomato purees as its base ingredient.
All the Alfredo sauces are loaded with dairy ingredients and don't need vegetables. But the fun fact is, you won't see much use of this sauce in Italy, the birthplace of pizzas and pasta. Alfredo sauce is usually used in Italian-American dishes loaded with cream and cheese.
Although the base ingredients of Alfredo are just butter, full cream, and cheese, you can find the hint of garlic, pepper, salt, and exotic herbs in an authentic Alfredo sauce. However, the ingredients may differ depending on the manufacturer and their product range.
Is Alfredo Sauce Gluten Free?
Traditional Alfredo sauce is made with dairy items, spices, herbs, and flavoring agents. So, Alfredo sauce is supposed to be naturally gluten free, as it doesn't use wheat, barley, rye, or any other gluten-rich or gluten grain-derived elements as ingredients. However, many companies and restaurants use wheat in its products.
Most brands or commercial kitchens use wheat flour as the thickening agent for its Alfredo sauce to give it a consistent and creamy texture. Besides, all ingredients (like spices and additives) or elements (including the packets and jars) may not be sourced from gluten free facilities. So there is always a chance of cross-contamination. And you'll even find trace gluten in such products even if the label doesn't indicate any gluten-rich ingredients.
There is another catch in the Alfredo sauce! This sauce is mainly used to prepare a particular type of pasta called fettuccine. And this specific pasta is entirely made of wheat flour and eggs. So, even if the Alfredo sauce is gluten free, the end product may be full of gluten. It is better to check the ingredients of the individual dish if you are ordering it in a restaurant.
About Bertolli
Bertolli is actually an Italian food product line currently manufactured by several companies around the globe. The trademark is now solely owned by Mizkan Holdings, though. Besides its iconic extra-virgin olive oil (as it is the industry leader with the highest market cap), Bertolli now also produces ready meals and pasta sauces.
Francesco Bertolli and his wife founded this company way back in 1865. And this 157-year-old establishment has its roots in the province of Tuscany in the kingdom of Italy. Although the Bertolli couple started with just selling olive oils, it slowly expanded to manufacturing wine and cheese during its heydays.
The Bertolli family owned and operated the core company till 1972 before Alimont (A subsidiary of the Montedison Group) acquired it in a record-breaking deal. However, after an Italian state-owned conglomerate called SME (Società Meridionale di Elettricità) took over Alimont, it changed its name to Alivar.
During the split-up of SME, Fisvi (an Italian financial giant) acquired both Bertolli and Cirio Bertolli De Rica. However, Unilever finally acquired the entire company in 1994. And since then, it has been the market leader in the olive oil and pasta sauce segment. A 2015 report suggests that Bertolli has a 7.2% market share in the global pasta sauce market, only behind Prego and Ragu. 
Gluten Free Alfredo Sauce Brands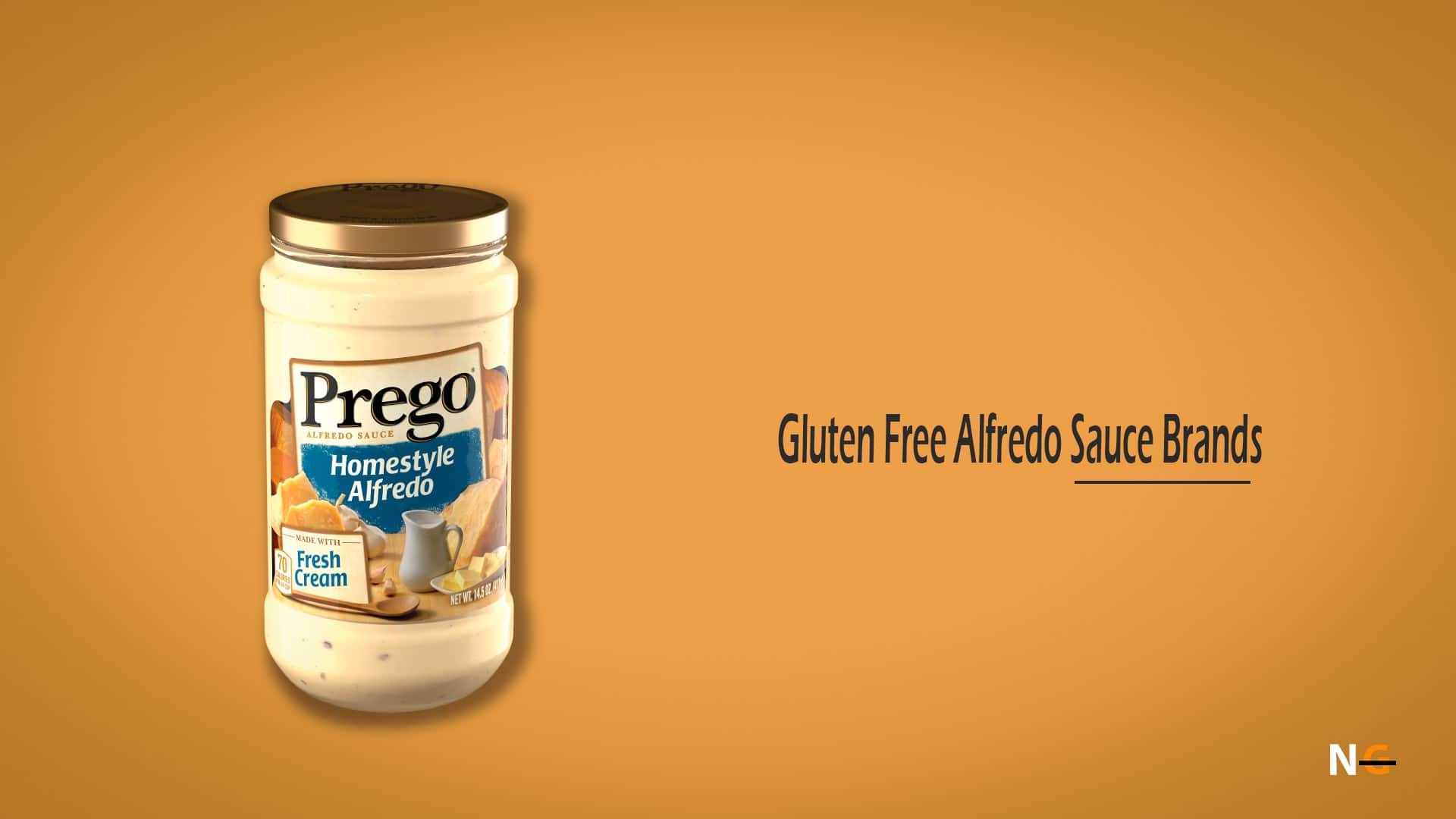 You must've already got the answer to whether Bertolli Alfredo sauce is gluten free or not. Yes, it is probably not a gluten free one, although there are many tasty but gluten free alternatives of Alfredo there that you should definitely try. 
Prego Homestyle Alfredo Sauce: With just 70 calories in a single serving, this Alfredo sauce has just 6 grams of fat and 3 grams of carbohydrate. However, it is rich in sodium (370 mg) and cholesterol (25 mg).
Rao's Homemade Alfredo Sauce: With 9 grams of fat and 2 grams of carbohydrate in a single serving, this sauce is enough to give your tongue a joyride. However, it is also rich in sodium (390mg).
Stouffer's Alfredo Sauce: A product from the house of Nestle, Stouffer's sauce delivers 280 calories in a single serving. It also has just 25 grams of fat and 8 grams of carbohydrate in a single serving of 100 grams.
Good & Gather Alfredo Sauce: Made with real cheese, this sauce has just 8 grams of fat and 2 grams of carbohydrate in a single serving. But yes, it is loaded with sodium (320 mg).
Gluten Free Alfredo Sauce Recipe
It is better to prepare your Alfredo sauce at home with natural ingredients, as most companies are prone to cross-contamination. And if you are seriously allergic to gluten, you shouldn't try those readymade sauces, even in a small portion. However, you can now make the sauce within just 15 minutes.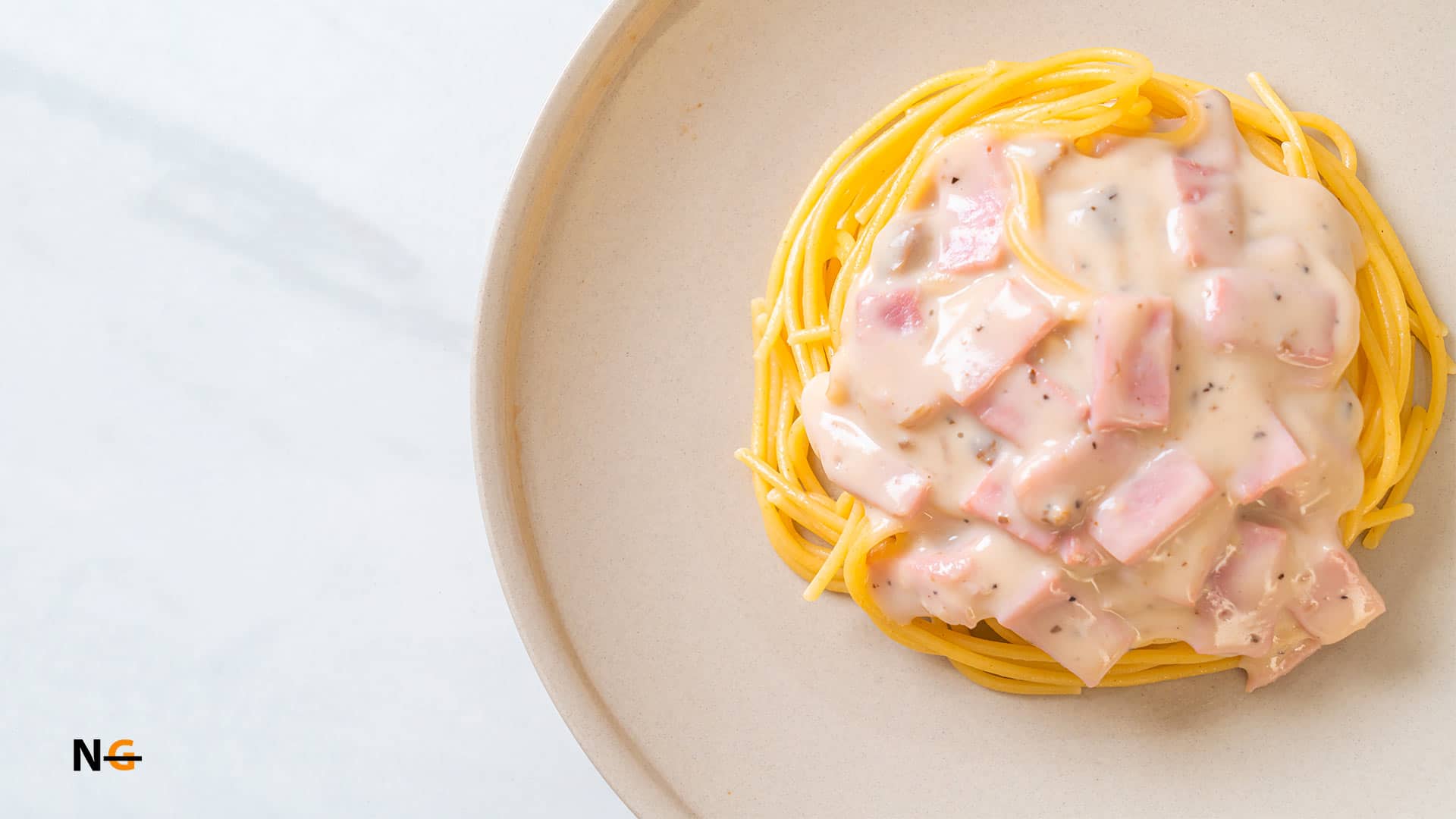 Ingredients:
Butter – 3 tbsp
Heavy cream – ½ cup
Parmesan cheese – 1 ½ cups (freshly grated)
Garlic Powder – ¼ tbsp
Nutmeg – 2 pinches (freshly grated)
Parsley – 1 tsp (chopped)
Black Pepper – to taste
Procedure:
Take a heavy saucepan and put it over medium heat.
Melt butter in the pan, and stir occasionally.
Add cream slowly and stir well until it is thoroughly mixed with the melted butter (around 3 minutes).
Now, add grated parmesan cheese and stir well until all three ingredients make a consistent sauce.
Add garlic powder, grated nutmeg, and black pepper. Mix the ingredients well and cook for 2 more minutes.
Sprinkle chopped parsley and serve it.
Use this sauce fresh, and don't refrigerate it or consume it later. As this homemade sauce doesn't have any preservatives, the nutritional value can deteriorate over time.
Final Words
Alfredo sauce is supposed to be naturally gluten free as it doesn't use any gluten-rich content, But is Bertolli Alfredo sauce gluten free? We are not exactly sure. The company has never made an official statement if the manufacturing and packaging are done in a gluten free facility and the ingredients are sourced from celiac-friendly suppliers. 
This leaves a chance of cross-contamination. So, if you want a definite answer to whether Bertolli Alfredo sauce is gluten free or not – perhaps the answer is "no". So it's best to shift to other gluten free brands or make it at home.