As opposed to what the names suggest, Cream of Tartar isn't a creamy and sweet dish. It's instead a dry powder that looks much similar to baking soda. However, Cream of Tartar isn't a substitute for baking soda, and you cannot use it as a substitute for the same. 
Cream of Tartar is an acidic byproduct of fermented grapes that we use to stabilize egg white. There are lots of other uses of Cream of Tartar, but the question I'm dealing with here is if Cream of Tartar is gluten free. 
Cream of Tartar is gluten free. It's a byproduct of the winemaking process, which does not introduce any gluten elements. 
While Cream of Tartar is gluten free and safe for celiacs, the recipes it is used for may not be gluten free. I'll discuss more in detail throughout the article, so keep scrolling through. 
Is Cream of Tartar Gluten Free? 
Yes, Cream of Tartar is gluten free, as said earlier as well. It's not a byproduct of wheat or barley so there are no traces of gluten in the Cream of Tartar. Producers collect the Cream of Tartar from the wine cask, where it crystallizes from the fermented grape juice.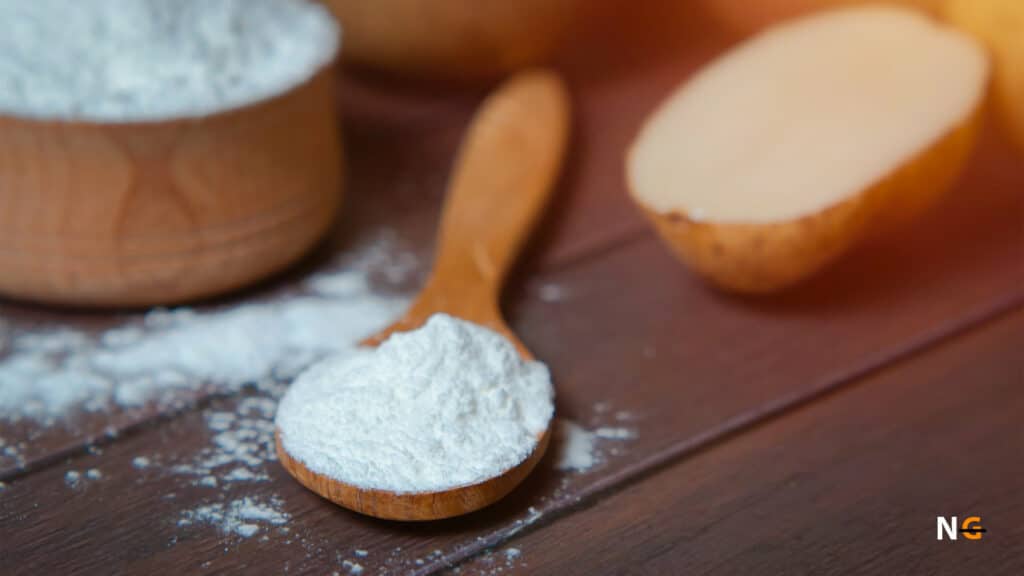 As you can see, gluten isn't present anywhere in the making process of Cream of Tartar. The harmful gluten grains like wheat, barley, rye, triticale, and semolina are entirely absent from making Cream of Tartar. 
While Cream of Tartar is gluten free and has no allergy causing substance, the same isn't true for dishes we use Cream of Tartar in. Cream of Tartar isn't consumed alone. People add it to eggs, baked goods, etc., which may have gluten in some form. 
Therefore, whenever you are making any dish with Cream of Tartar, make sure there are no gluten ingredients in the recipe. 
Related Post:- Is Cool Whip Gluten Free?
What Is Cream Of Tartar? Where Do You Use It?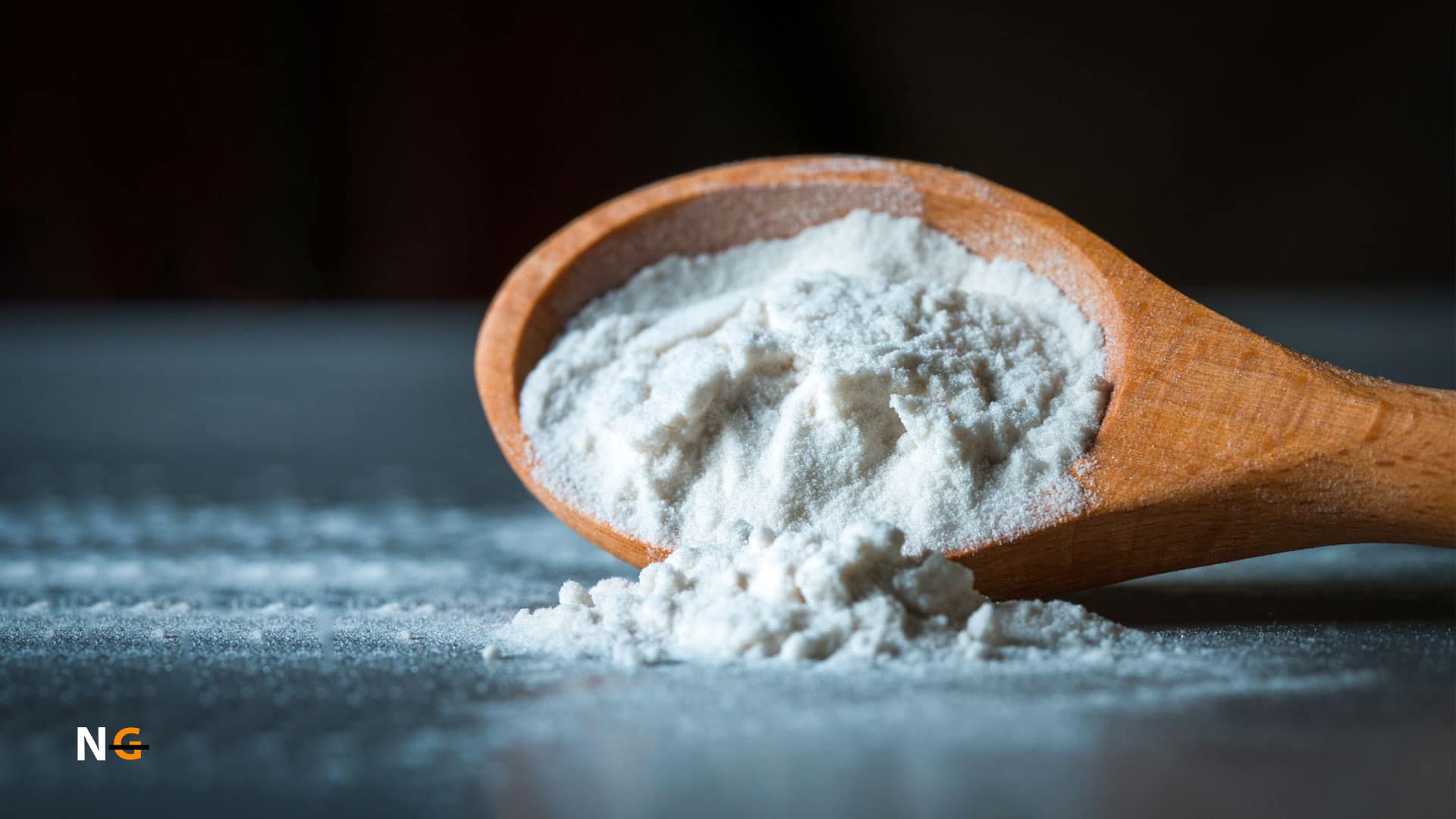 Cream of Tartar is an acidic powder with a dry and powdery texture. This powdery substance is derived from fermented grape juice. During the winemaking process, the Cream of Tartar crystallizes in the casks. This is from where this acidic substance is collected. 
Not everyone is aware of Cream of Tartar and how it is used. This acidic substance is mainly used for stabilizing egg whites; mainly, it's used in meringues. Additionally, Cream of Tartar is also used as an anti-caking and thickening agent. 
Apart from using it in your recipes, Cream of Tartar works great as a cleaning agent too. You can use it to clean rust on metal. 
I have been getting recurring questions about cooking spray and whether it is gluten free or not. You can check out our guide on cooking spray and its gluten status here. 
Is Cream Of Tartar Vegan? 
Yes, Cream of Tartar is vegan. It is a complete plant based product, so there are no traces of gluten here. Vegans can use Cream of Tartar in their baked dishes without worries. 
Is Cream Of Tartar Healthy? 
You now know that Cream of Tartar is great for your recipes, but did you know it is beneficial for your health too in some cases. Cream of Tartar can treat arthritis, treat and prevent bacterial infection, can help with heartburn, and clear acne spots. 
Additionally, it helps lower your blood pressure levels as well. 
Best Cream Of Tartar Substitutes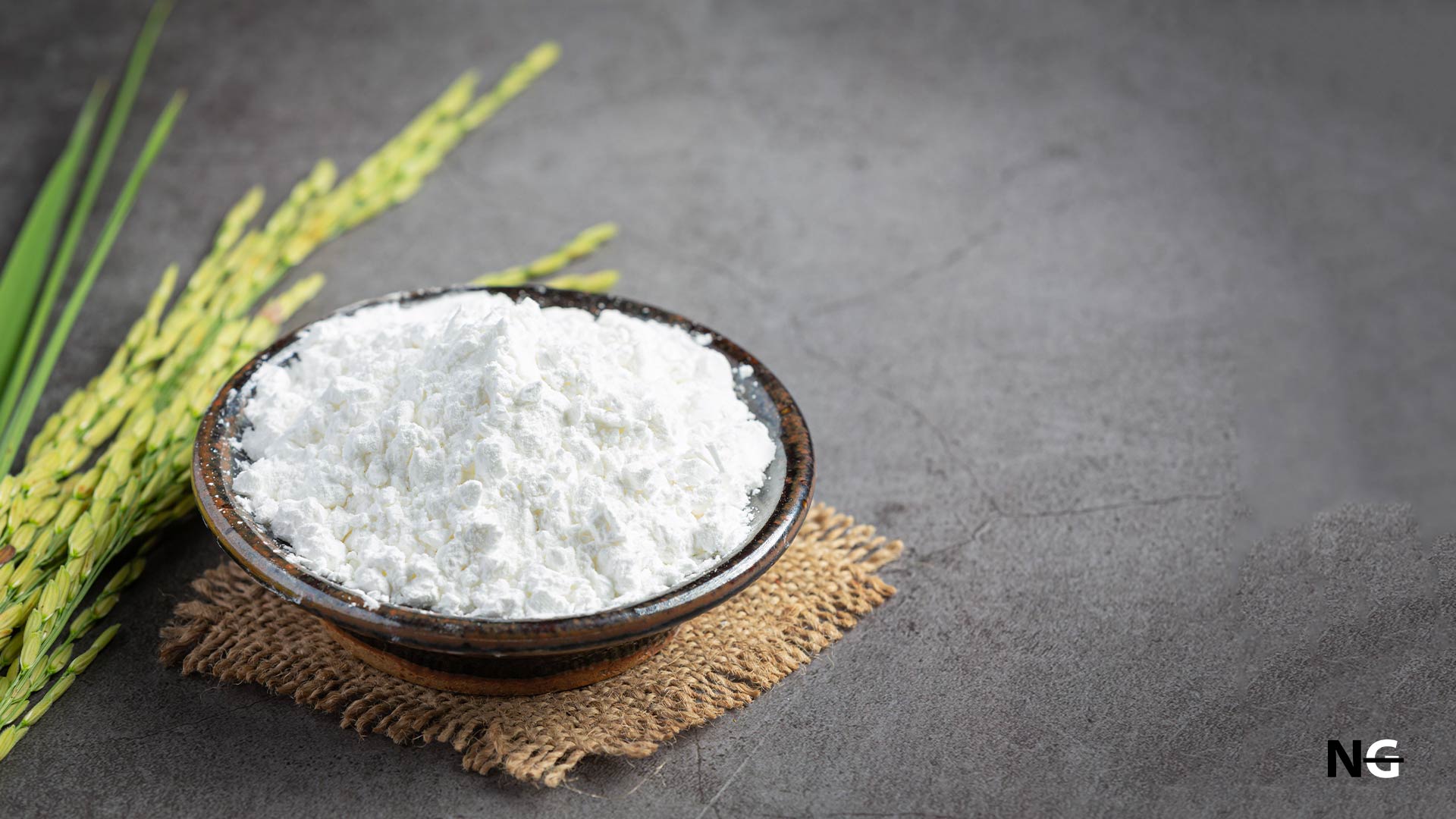 If you can't find Cream of Tartar in your local grocery store, that's fine. There are other gluten free alternatives to Cream of Tartar that give the same result. Here are some of the common substitutes for Cream of Tartar you can opt for- 
Baking Powder 
The baking powder itself contains Cream of Tartar and baking soda. So you can easily swap Cream of Tartar for baking powder whenever your recipe calls for it. Baking powder is easily available everywhere, so finding it won't be an issue. 
White Vinegar 
White vinegar and Cream of Tartar are both acidic products, so white vinegar works as an excellent alternative to Cream of Tartar. You can use white vinegar in meringues and souffles. 
Lemon Juice 
Another easy to find substitute for Cream of Tartar is lemon juice. Both these substances have acidic properties and hence can be swapped. 
Yogurt 
Yogurt is also a fermented product and is acidic. You can use yogurt instead of Cream of Tartar in some recipes, but you have to thin out its consistency to get the same result. 
Try This Gluten Free Biscuit Recipe With Cream Of Tartar 
Now that you have heard so much about Cream of Tartar and its usage in cooking, why not check out some delicious gluten free recipes with it. Mentioned below is an easy yet tasty recipe you can make using Cream of Tartar. 
1. Gluten Free Biscuits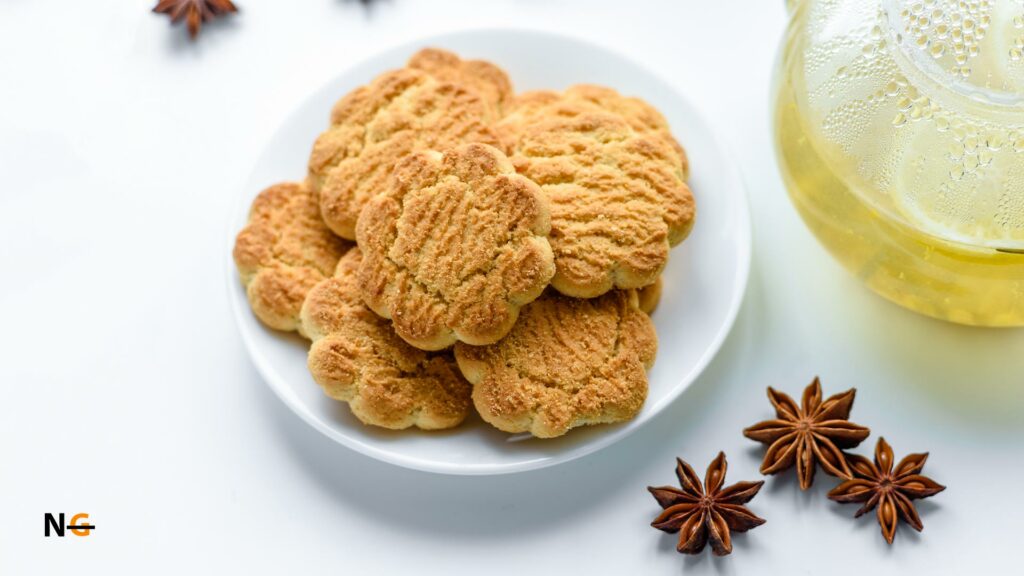 Ingredients 
⅓ cup butter 
½ tsp Cream of Tartar 
⅓ cup sour cream 
1 ½ cup gluten free flour 
½ tsp sugar 
1 tbsp baking powder 
⅓ cup soda or unflavored sparkling water 
¼ tsp salt 
Method 
Step one 
Preheat the oven to 425°F. Melt the butter in a microwavable bowl. Melt butter just for 10 seconds. It should be barely melted. 
Step two 
Add sugar and sour cream into the melted butter and whisk nicely. Now add flour, baking soda, baking powder, Cream of Tartar, and salt into the butter mixture. Stir with a fork until the dough forms coarse crumbs. Add the sparkling water or soda and mix again. You should get a sticky dough. 
Step three
Lightly dust the countertop with about 2 tbsp of four. Now run the dough over the flour to coat it completely. But make sure not to mix the flour with the dough. Flatten the dough to about ¾ thick on the countertop using your hands.  
Step four 
Fold the dough to form a half-circle and fold again to form a triangle. Now flatten the dough again using your hands. Repeat these steps once again to get that crispy, flaky, layered effect on your cookies. 
Step five
Cut circles using a cookie cutter or bowl. Place the cookies in a round cake pan close to each other so that they almost touch each other. Bake the biscuits for 7 to 10 minutes till the edges turn slightly brown. Don't overcook them, else they will turn very flaky and soft. 
Note: These biscuits are best when served warm, but you can store them in an airtight container for up to 2 days. The best part is you can also freeze these cookies. To reheat, wrap the biscuits in foil and place them in an oven at 300°F for 5 to 10 minutes.  
Conclusion 
Cream of Tartar is gluten free, so there are no risks for celiacs. What you guys have to consider is if the recipe where you add Cream of Tartar is gluten free or not. This byproduct of fermented grapes is far away from anything gluten, so there is no risk involved in consuming it. 
Anything else you want to know about Cream of Tartar? Ask away right now; I'll be happy to answer your queries. 
FAQs 
What does Cream of Tartar do in gluten free baking? 
Cream of Tartar helps to dissolve the leaveners helping to give a better rise to the baked products.  
Is Cream of Tartar safe for celiacs? 
Yes, Cream of Tartar is safe for celiacs. As it's completely gluten free, there are no risks of any side effects.  
Is baking soda & Cream of Tartar the same? 
Yes, Cream of Tartar and baking soda have almost the same properties. Both are leavening ingredients and give rise to baked goods. 
Is Cream of Tartar dairy-free? 
Yes, Cream of Tartar is dairy-free. It's free from all dairy products like milk, curd, cream, etc.